Greetings and salutations everyone and welcome to another blog here on BlueCollarBlueShirts.com.
On Monday night, at the morgue known as Madison $quare Garden, the Rangers hosted the Pittsburgh Penguins. After the Rangers took an early 2-0 lead, the Penguins would score five unanswered goals, enroute to winning the game, by a final of 5-2.
For the Rangers, this was a bad loss. While the talent level on the two teams differ vastly, I thought Rangers head coach David Quinn deserves some of the blame in tonight's loss.
Obviously, there is is no one on the Rangers that can come close to tying the laces of Sidney Crosby. Crosby is on a level with guys like Wayne Gretzky, Gordie Howe and Mario Lemieux. When you look at the Rangers, their best player is arguably Mika Zibanejad, a player that would most likely be used as a second or third line center on a playoff contending team. (And before you shriek at me "THIRD LINE CENTER!", where do you think Zibanejad lines up if he was with Tampa?)
Despite the Rangers going without some of their usual faces tonight, the Rangers played a well-fought first period. However, that was it. Going into the second period, and I said this at the time, I thought the Penguins would wake up and the Rangers would have to survive a bit. That's exactly what happened, but the Rangers couldn't keep their head above water for long. The Penguins would just dominate the second and third periods, whereas the Rangers looked as lifeless as the ten heads on pikes during last night's episode of "The Walking Dead."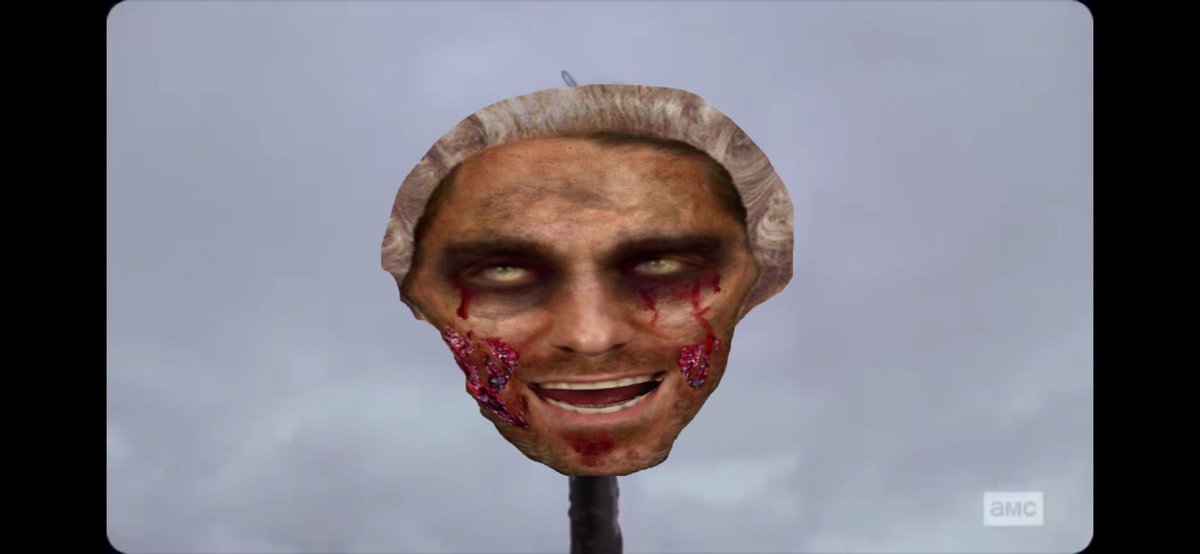 Yes, the talent disparity among the two Metropolitan rivals is very wide. However, this is an "Any Given Sunday" league, where anyone can beat anyone. In fact, we just saw that in the Rangers last game, where the Rangers defeated an upper-echelon team in the Maple Leafs.
In case you missed my blog on the Leafs game, or any of my most recent blogs, you can find them below:
---
---
---
---
---
---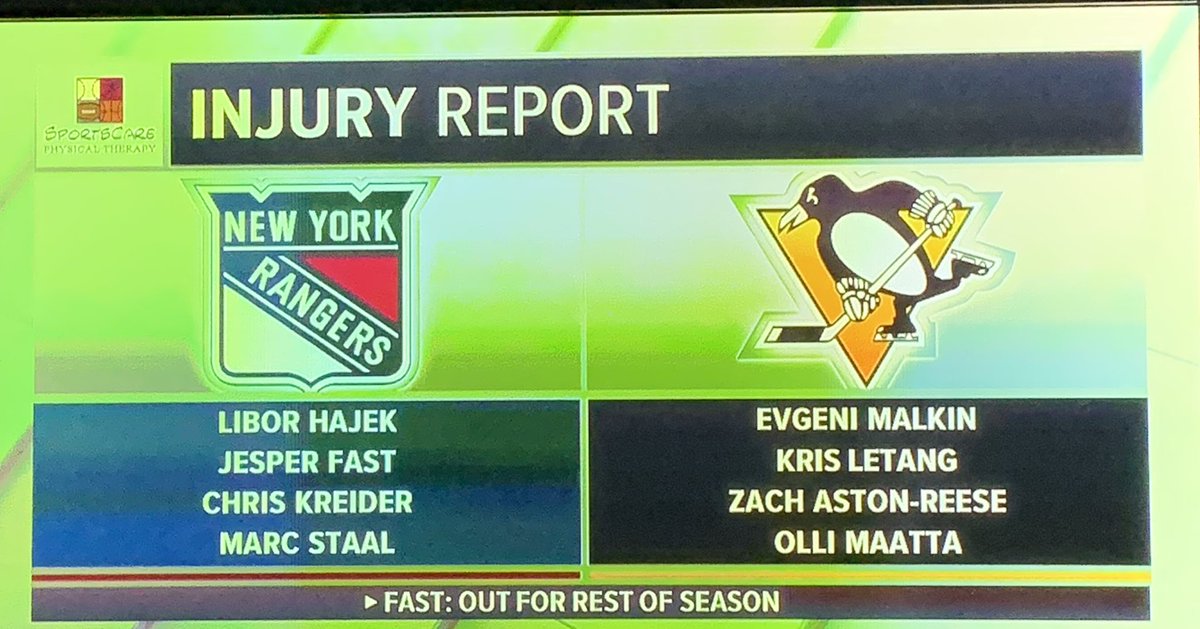 While the Rangers were arguably missing their best defensive defenseman of the season in Marc Staal, in addition to missing their best defensive forward in Jesper Fast, the fact of the matter is that the other guys need to step up. I would make a bigger deal about Kreider missing tonight's game, but he's been such a non-factor since the trade-deadline, that sometimes I don't realize if he's even playing or not!
When you look at these last two games that the Rangers have played, the biggest difference in the two games was that Georgiev was playing at an all-world level on Saturday. In tonight's game, he was ordinary.
For as much as Georgiev has been kryptonite for the Leafs, the Penguins have been kryptonite for the Rangers. In fact, in his short NHL career, a career that has saw him win two Stanley Cups, Pittsburgh Penguins goalie, in a one Matt Murray, is undefeated against the Rangers. Then again, helping Matt Murray is that the Penguins give him 4+ goals of support in most of these contests against the Rangers.
Even with Georgiev looking like a mere mortal tonight, the Rangers were only able to score two goals against the Penguins. The Rangers were also horrendous on special teams tonight and it cost them big. If Georgiev was able to make the stops like he did on Saturday, maybe the Rangers push this game into OT. That said, the Rangers should've been blown out in Toronto. Georgiev earned that win.
For whatever reason, the Rangers didn't look as interested in this game as they did with Toronto. Maybe it's the crowd. On Saturday, the Rangers were playing in front of a lively crowd. Tonight, at home, they were playing in front of fans dressed up as empty seats. These dead houses at MSG is a self-inflicted problem.
One of the biggest problems with the Rangers, pertaining to crowd support, is that ticket prices are too damn high. And to be fair to the Rangers, I can understand high ticket prices, but only during certain situations.
Put it this way. I'm a Yankees fan. After the 2009 World Series victory, I attended the Yankees home opener in 2010. I was charged something like $25 for a beer and a pretzel. When I expressed my disgust to the vendor, he said to me, "You're paying championship prices for a championship team." While that didn't make me feel any better, at least that one-liner made sense. It's much easier, at least emotionally, to overpay when your team is doing well. After all, wouldn't we all pay $500 for one beer at MSG, if it meant that the Rangers would win the Cup?
The issue with the Rangers, and the fans themselves, is that the Rangers act like they have a history like the Yankees, when in reality, they have a history like the Jets. The Rangers are the biggest failure out of all of the Original 6 teams. Even the Islanders and the Devils have a better history. That hurts, but it's true.
Even worse, 75% of the Stanley Cups that the Rangers have won are barely acknowledged by the Rangers. Sure, the Cup banners hang in the rafters, but not one player from those 3 Cup wins are acknowledged by the Rangers in their own venue. SAD!
During the last few seasons, the Rangers have instituted a day-of ticketing program. The "All For One Pass" is a discounted ticket available 24 hours before the day of the game. Usually, you can get a small discount on a game that's not sold out. In other words, the Rangers have had this offer in effect for every home game this season, including the home opener.
For tonight's game with the Penguins, the Rangers wanted $105 during this ticket promotion. Robbery!
Who is going to pay $105 for a shitty seat to see a shitty team finish out a shitty season? Plus, when you factor in the cost of going/coming from the game, drinks, food and whatnot, a $105 ticket is easily a $250 night for some people. However, because the Rangers have the highest priced tickets in the league, they don't want to under-cut their season ticket holding suckers too much.
Last season, a common complaint was that season ticket holders were paying a high rate for their 41 games (plus 3 preseason games) while the fans sitting next to them were paying a lot less money for the same game. Plus, those fans didn't have to eat the cost of preseason games either. This is like going on a flight and finding out that the person sitting to your right paid 50% less than you did. No one wants that feeling of being over-charged. Especially us New Yorkers, who are the biggest victims of high prices in everyday life.
In an ideal world, RIGHT NOW, at the end of the season, the Rangers should be charging $25-$50 to walk into the building. In theory, with cheap prices and "money saved", fans could use that money to buy other shit inside of the venue. However, since the Rangers can't under-cut their season ticket holders anymore than they already have, the Rangers are asking for $105 for a meaningless Rangers game, on a weeknight nonetheless.
I'm telling you, as time goes on, you will see less and less fans inside of these NHL arenas, as ticket prices go up and there isn't a new generation of fans growing up with going to these games. Plus, as we saw tonight, and as I'll get into a little later, NHL broadcasts are trying to bring the live game experience to your television. Why leave your couch? Beers are cheaper at home and there is no line to use the bathroom either.
Anyway, speaking about games, let's talk about this one.
<DRUM ROLL PLEASE>
VINNI LETTIERI SCORED HIS FIRST GOAL OF THE SEASON TONIGHT, AND OH BABY, IT WAS A BEAUTY!
I've been saying all season to give Lettieri time as a top 6 forward. In three games played now, as part of the top 6, all he's done is peppered the net. In tonight's game, Lettieri scored one of the best looking power-play goals of the season.
Lettieri is finally on the board. I'm as happy as anyone for him right now. That said, realistically, he needs to build off of this. This can't be the climax of his season. He needs a string of games like this and I think he has it in him. We'll see what happens in these last 7 games.
In tonight's "SCRATCH LIST OF QUINN" segment, Quinn had his line-up altered by injuries. Jesper Fast has been officially shut down for the season. Both Chris Kreider and Marc Staal, two players nursing injuries, were shut down tonight. If it was up to me, as said a few blogs ago, I'd shut them down for the season. No point turning a nagging injury now into a serious injury, come the 2019-2020 season.
Quinn pretty much stuck to the same lines as he used in Toronto. Defensively, Quinn went with Freddy Claesson, as Claesson replaced the injured Marc Staal. Here was the line-up for this 5-2 loss:
FIRST LINE: Lemieux/Zibanejad/Buchnevich (Best line of the game and it was nice to see Lemieux rip one tonight.)
SECOND LINE: Namestnikov/Chytil/Lettieri (Namestnikov seems to miss playing with Strome. More on Chytil to come.)
THIRD LINE: Vesey/Andersson/Strome (Vesey seems stuck in limbo right now.)
FOURTH LINE: Smith/Howden/Nieves (The MSG guys really push Howden, but he seems to be regressing.)
Defensively, the pairs were:
FIRST PAIR: Skjei/Shattenkirk (Shattenkirk was horrendous and for the first time this season, was called out by Steve Valiquette.)
SECOND PAIR: Claesson/DeAngelo (DeAngelo was the best defenseman of the game for the Rangers.)
THIRD PAIR: Gilmour/Pionk (Quinn needs to break these two up. Together, they can't clear a puck and burn out the Rangers own lines by staying in the defensive zone all shift.)
Goaltending wise, we had a huge story on on our hand. Alexandar Georgiev got the start as expected. What wasn't expected was all the media stuff tonight.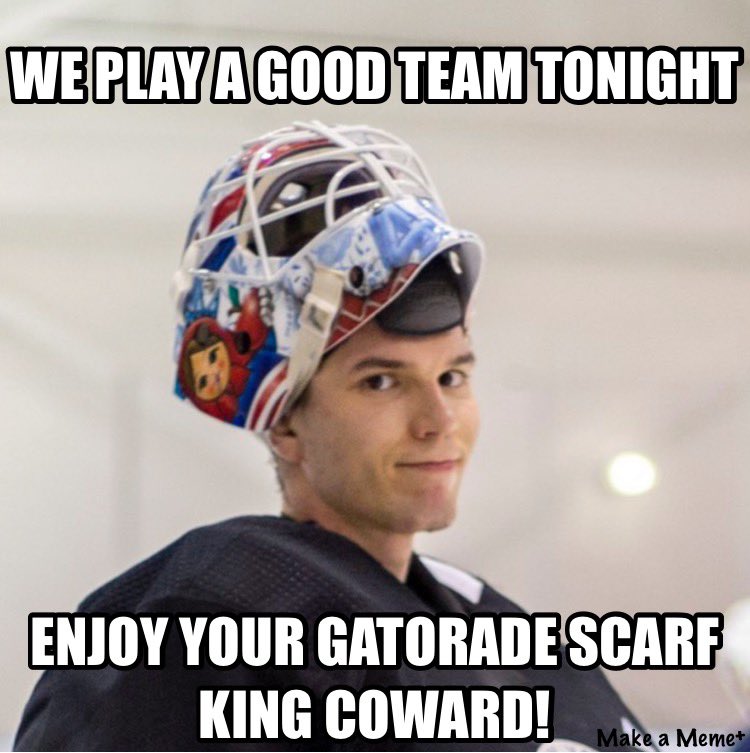 Going into this game with the Penguins, let's check out Lundqvist's recent game history with the Pens:
Do you think Lundswiss wants any part of the Penguins tomorrow? #nyr pic.twitter.com/CWmmcz2uON

— BlueCollarBlueShirts (@NYCTheMiC) March 24, 2019
And just to say "I told you so", here's what I said last blog: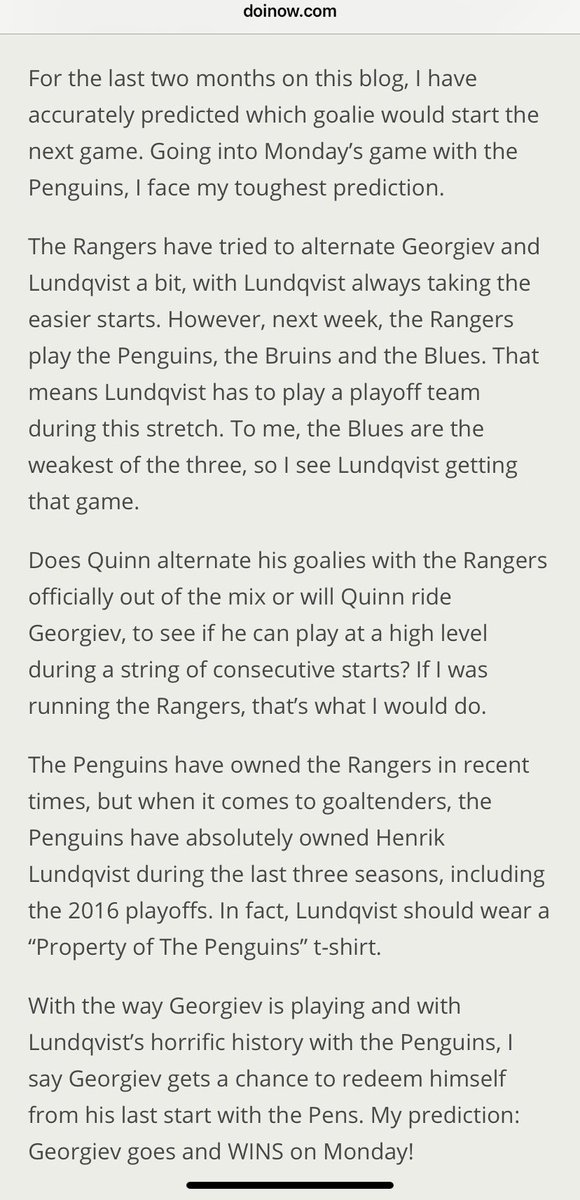 Let me say this off the bat – Georgiev didn't have a great game tonight. That said, keep in mind that during all these Lundqvist shellackings, Lundqvist played in front of a 100% healthy Rangers team and didn't play the Penguins with an inferior roster in front of him such as this one. In fact, going into tonight's game, the Rangers had the youngest roster on ice out of the entire league.
In tonight's game, Georgiev was without Kreider, Staal and Fast. He also played in front of a team that didn't have much NHL experience. I'm not making excuses here, I'm just stating facts.
The Penguins have absolutely owned Lundqvist during the last three years. That's why I thought if it came between Pittsburgh and Boston, Lundqvist would duck this game as usual and then take the start in Boston. While Boston is a great team this year, Boston is Hank's anti-Montreal, as Hank has pretty good numbers in Boston.
However, that may mean nothing, as the following story was reported today by Colin A. Stephenson of Newsday:
Georgiev, by the way, could get a run of starts in a row, DQ said, as the testing continues for him. DQ and the organization want to see him against upper level competition, like TOR, PIT and maybe BOS Wednesday (or maybe not).

— Colin Stephenson (@ColinASteph) March 25, 2019
Dan Rosen, a Lundqvist apologist, also tweeted this out: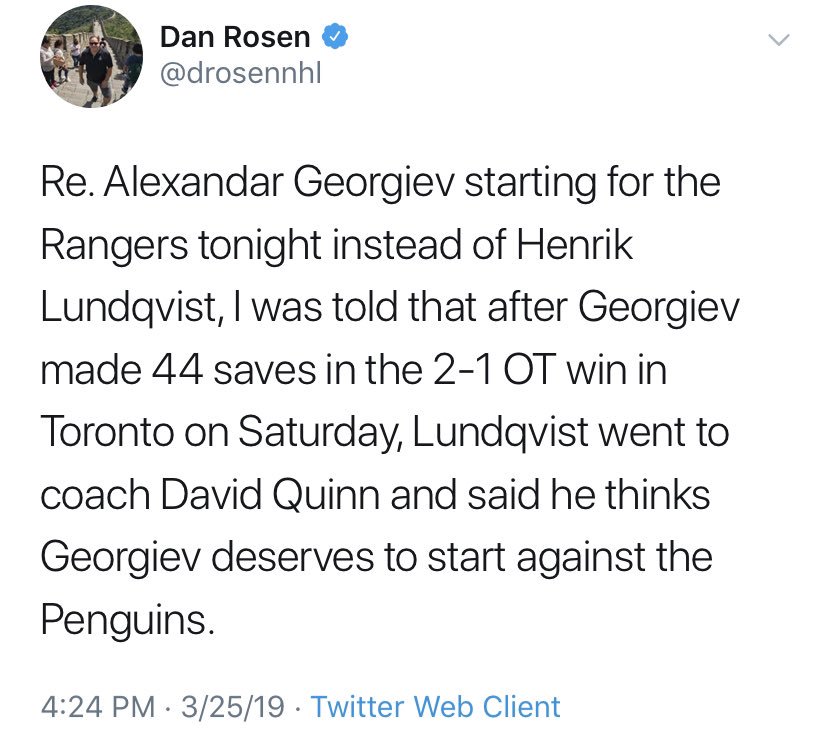 And if that isn't enough for you, during their "Bleeding Blueshirts" podcast, for the first time this season, both John Giannone and Dave Maloney discussed a Rangers future without Henrik Lundqvist.
Oh, and for the cherry on top, after ignoring the topic of Igor Shestyorkin during the marshmallow interview with Gutless Gorton on Saturday, Valiquette, Maloney and Giannone all talked about Igor's future and the rumors today.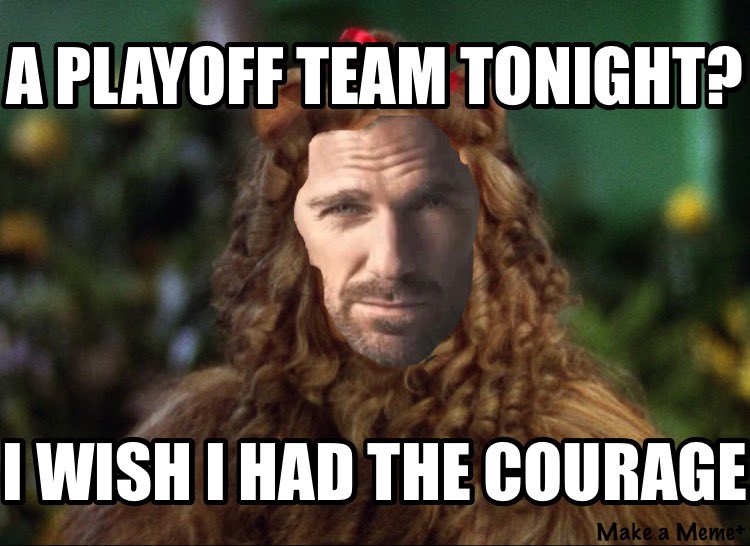 Off puck drop here, let me kill this retarded theory that's out there from the Cult. In fact, let's post a picture of one of these Cult members, since he put this theory out there and has tweeted about me about 9634786378634 times this season: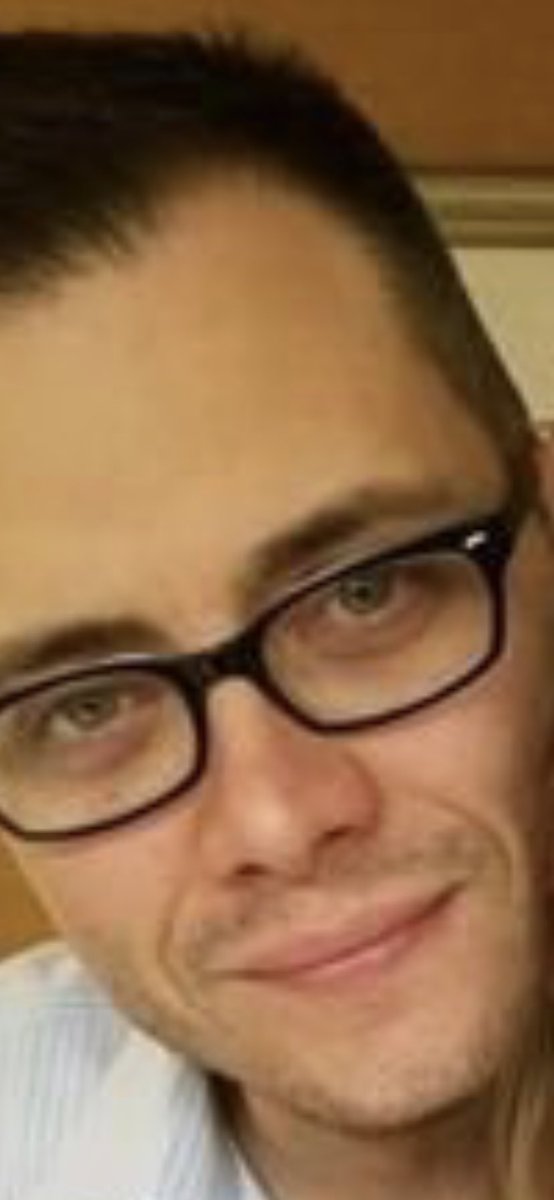 According to people like the momo above, Lundqvist is being a team-player and doing what's best for the team right now. WHAT? Additionally, the fan with a man-crush pictured above, said that Lundqvist is helping Georgiev's development.
If any of that is true, can you explain to me why Lundqvist took the first 27 out of 32 starts this season? How was starting Georgiev in 5 games, all while bouncing him up and down from the AHL all season long, good for Georgiev's development? Sorry folks, saying that Hank is helping Georgiev's development, well that is revisionist history.
What really happened is that the Rangers played well for a while. Lundqvist would play well for a while too. Then, when Lundqvist pulled his usual mid-season shit-show, and with the team struggling, Lundqvist's numbers took a massive hit.
Put it this way – just check out every blog I've written since January. Since that time, I have predicted every game where Lundqvist would start and every game where Georgiev would start. In this time, Lundqvist has led all starters in percentage of starts against non-playoff teams. Conversely, Georgiev leads all back-up goalies in starts and in percentage of starts against playoff teams. I've been giving you the numbers and facts all season long. This isn't a new revelation.
Ever since January, the MSG Networks and Larry Brooks kicked the Lundqvist propaganda machine into overdrive. However, what the Rangers and the media (and the cult of Lundqvist) didn't expect was this – Lundqvist would lose to all these shitty teams, while Georgiev would play great against all these great teams. And yes, I know tonight isn't the result Georgiev or the Rangers would've wanted, but let's face it – if Lundqvist started this game, he would've given up 6 goals and been sitting on his throne on the bench by the time the second period started.
The bottom line is this – if it were the goal of the Rangers or Lundqvist himself, to develop Georgiev and reward him for playing well, it would've happened much earlier in the season. What happened is what I predicted at the start of this season – Lundqvist would falter and Georgiev would surprise everyone. And to be fair, part of that is because of Benoit Allaire, who just has the Midas touch when molding young goaltenders.
For the first time of the season, albeit with 7 games left, you have MSG employees openly questioning and opining on Lundqvist's future.
The biggest thing to me? FOR THE FIRST TIME THIS SEASON, MSG EMPLOYEES DISCUSSED LUNDQVIST'S SALARY AND RIDICULOUS CONTRACT. Giannone and Maloney discussed it today on their podcast. Previously, this topic has been taboo and was not up for debate.
For people like me, and for people who think like me, the best thing for the future of the Rangers is to move on from Lundqvist. However, the Rangers aren't going to buy him out, even though they probably should, because after all, which team in the NHL would trade for that ridiculous contract? (And to be fair, my thoughts on buying out Lundqvist is a direct response to Larry Brooks suggesting that the Rangers buy out Shattenkirk. Shattenkirk is much easier to trade than Lundqvist, even if you would have to eat some of Shatty's salary.)
Previously, I have said that the Rangers should force Hank to waive his NMC by keeping him in the press box. Still, even if the Rangers were able to get Hank to waive and assume 50% of his salary in a trade, which team in the NHL would pay $4.25M for a back-up goalie whose best days are long gone?
With all the Shestyorkin rumors and with the Rangers & media finally approaching the topic about Lundqvist's future, the wild card in all of this is Alexandar Georgiev. He's going to get all these big starts. Toronto was a huge step in the right direction, and really, he's done pretty well with all these tests. Tonight, this wasn't a good game for him, even with the Rangers being bad.
If Georgiev can rip off a run of great games here, for the first time in forever, the Rangers may finally give Lundqvist the nudge that many of us want, a nudge straight off this team!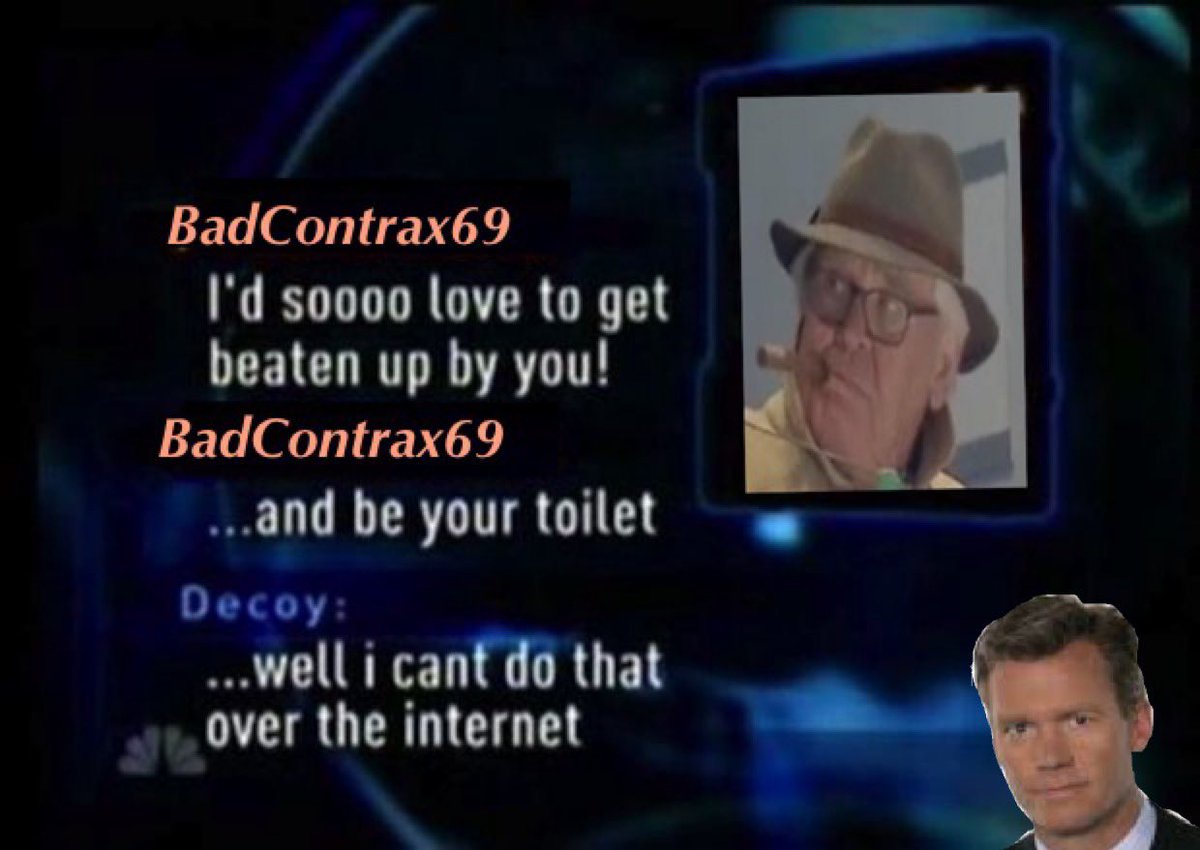 Gambling segment time. Here's what I said before the game:
You know the deal – if Georgiev starts, bet the under. If Lundswiss starts watch the line jump to -6.5. Even if the line jumps, bet the over if Hank starts. Hank is the personal property of the Penguins. #nyr pic.twitter.com/RxqTYeGNyY

— BlueCollarBlueShirts (@NYCTheMiC) March 25, 2019
I was one goal over from a push. I take the "L" here, as my record worsens to a still pretty impressive 31-19-3. I can still lose every game this season and finish over .500. WINNING!
ESPN.com box score time:
SCORING SUMMARY:
1st Period
8:25

Brendan Lemieux

(12)

Assists: Pavel Buchnevich, Mika Zibanejad

0
1
15:15

Vinni Lettieri

(1)

(Power Play)

Assists: Tony DeAngelo, Filip Chytil

0
2
15:41

Nick Bjugstad

(12)

Assists: Marcus Pettersson, Dominik Simon

1
2
2nd Period
1:01

Justin Schultz

(2)

(Power Play)

Assists: Sidney Crosby, Phil Kessel

2
2
7:17

Matt Cullen

(6)

Assists: Garrett Wilson

3
2
13:12

Teddy Blueger

(5)

(Shorthanded)

Assists: Bryan Rust, Marcus Pettersson

4
2
3rd Period
7:38

Teddy Blueger

(6)

Assists: Jared McCann, Phil Kessel

5
2
PENALTIES:
1st Period
13:58

Marcus Pettersson:

2 minutes for Hooking
2nd Period
0:27

Brady Skjei:

2 minutes for High-sticking

9:02

Jack Johnson:

2 minutes for Holding

11:54

Patric Hornqvist:

2 minutes for High-sticking

15:05

Brett Howden:

2 minutes for Holding
3rd Period
7:38

New York Rangers:

2 minutes for Delaying the game (served by Pavel Buchnevich)
| | | | | | | | | | | |
| --- | --- | --- | --- | --- | --- | --- | --- | --- | --- | --- |
| SA | GA | SV | SV% | ESSV | PPSV | SHSV | SOSA | SOS | TOI | PIM |
| 35 | 2 | 33 | .943 | 29 | 1 | 3 | 0 | 0 | 60:00 | 0 |
| | | | | | | | | | | |
| --- | --- | --- | --- | --- | --- | --- | --- | --- | --- | --- |
| SA | GA | SV | SV% | ESSV | PPSV | SHSV | SOSA | SOS | TOI | PIM |
| 36 | 5 | 31 | .861 | 27 | 1 | 3 | 0 | 0 | 60:00 | 0 |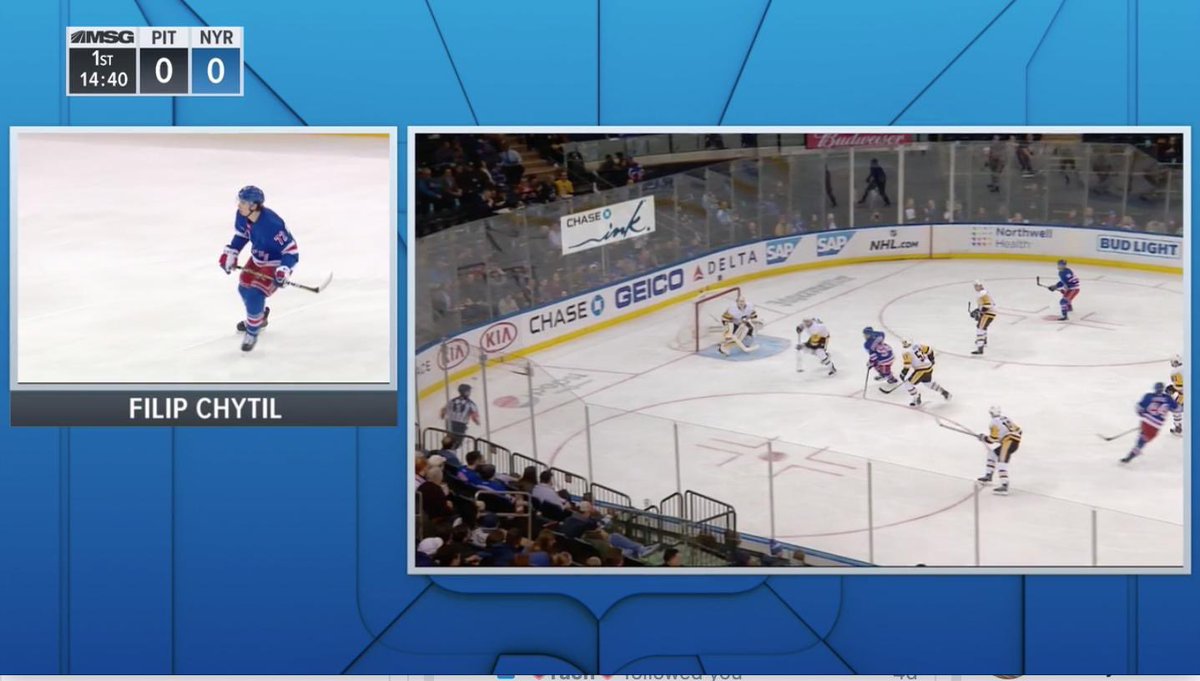 Two things here. I feel that my best writing is when the Rangers win a game, because I'm excited and happy. I still feel that these blogs come off well when the Rangers lose, but play well. Tonight isn't that, which is why I'm 3500 words in and haven't got into the nuts and bolts of this game. This game, after the first period, was just dreadful. Watching periods 2 and 3 was like water torture.
The other thing I want to mention here is that for some reason, the MSG Networks debuted this new isolation camera, where whenever Chytil was on the ice, we split screened on Chytil. You don't have to fix what's not broken. This reinventing of the wheel wasn't necessary. In fact, it was confusing and probably caused some people to go through epilepsy.
The worst part about this ISO camera was that Chytil wasn't exactly exciting tonight. While I'm not a fan of this camera in either event, the MSG Networks would've been better suited by following Brendan Lemieux all game. Even worse, because the camera was focused on Chytil, whenever Beavis and Joehead weren't hawking $25 MSG Steak sandwiches, they kept bringing up how old Chytil was. We get it, he's fucking 19. I'm surprised the MSG Networks don't have a birthday countdown clock on their broadcasts.
The first period of this game was good vibes for the Rangers. The beers were going down nice and smooth. Then the second period happened.
In the first period, in a back and forth game, Brendan Lemieux got the Rangers on the board first, at 8:25:
BRENDAN LEMIEUX HAMMERS HOME THE BUCHNEVICH PASS!#NYR pic.twitter.com/GwbNQwGpwq

— Hockey Daily (@HockeyDaily365) March 25, 2019
1-0, good guys.
On the goal, what excellent work from the first line and what an even better finish from Lemieux. A new narrative the MSG Networks is trying to push is that Lemieux wants to be a top 6 forward next season. He's got my vote. Put it this way, fourth line, third line, second line or first line, Lemieux has more points than Kreider and Zibanejad, COMBINED, since arriving here.
I've said it before, and I'll say it again, unlike the Zucc trade, where the Rangers got no faces back, the Rangers look like winners with the rental trade of Kevin Hayes. Lemieux looks like he can have a future here. He keeps this up, you will see a bunch of #48 jerseys being worn by fans next season.
Just as good as the goal, was the fact that Lemieux drew two penalties tonight. At 13:58, Lemieux drew Marcus Pettersson for a hooking call.
On the ensuing Rangers PP, after just standing at the point and firing off shots, Lettieri finally scored his first goal of the season on his third PP shot of this particular PP:
VINNI LETTIERI SLAMS HOME HIS FIRST GOAL IN OVER A YEAR!#NYR pic.twitter.com/PcowHO8CH7

— Hockey Daily (@HockeyDaily365) March 26, 2019
2-0, good guys.
On the goal, Lettieri channeled his inner Alex Ovechkin. Boom! This isn't a new thing for Lettieri either, as he was scoring goals from Ovi's office while in Hartford. I just hope to see this continue. Oh, and how about that feed from Tony DeMAGAngelo? With TDA, Lemieux and Lettieri on the board, it was a great night for America!
After this goal, it all kind of went downhill for the Rangers.
30 seconds after Lettieri scored, Nick Bjugstad made it 2-1, good guys, at 15:41. Georgiev should've had this one. This was very Lundqvistesque.
At the end of the period, the Rangers held onto their 2-1 lead. Here's what I said at the time:
Pens are gonna come out here I think. Big period for #NYR gotta hold them off.

— BlueCollarBlueShirts (@NYCTheMiC) March 26, 2019
I didn't know how right I would be.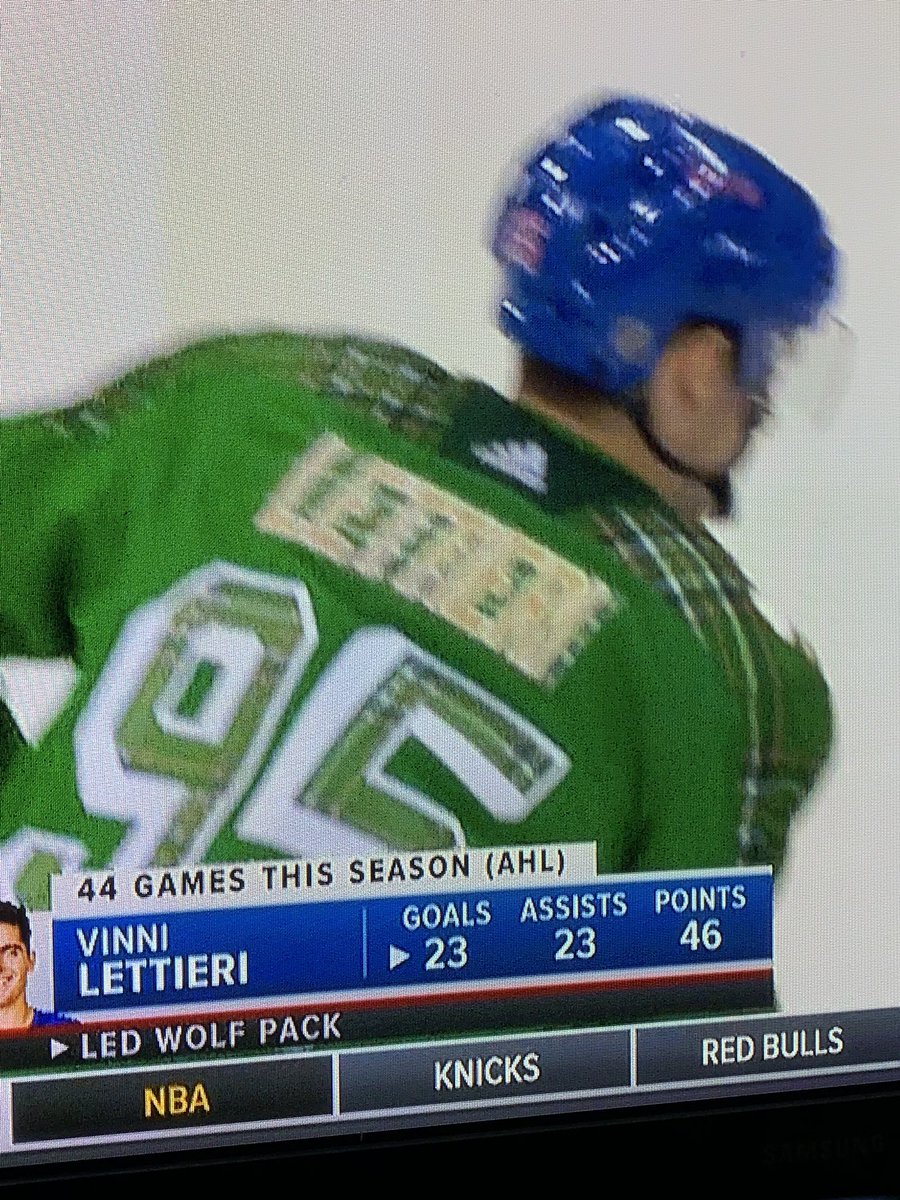 In the second period, the Penguins remembered who they were. The Rangers reverted back to who they have been. The result, a 3-0 difference in this period.
The Rangers just got away from everything they were doing right. The passes weren't as crisp. The PP was the absolute fucking shits. They started taking dumb penalties. Again, while I'm not defending Georgiev for a bad game, the Rangers also gave up. This has me concerned about Quinn, because why did his team fall apart like this? How come his team just looked like they gave up? I get the Penguins are more talented, but it's like the Rangers played the first period, said fuck it, and left.
27 seconds into the second period, Skjei high-sticked Crosby. That put the Pens on the PP. 30 seconds later, Justin Schultz scored. 2-2 game. The 2-0 lead was gone just like that.
Six minutes later, Matt Cullen pulled off a funky move, faked a pass and beat Georgiev. This was a bad goal to allow. 3-2 bad guys.
Even down a goal, there was just no "buckle down" moment for the Rangers. They were happy to be abused.
Chytil, without the ISO camera on him during this once instance, drew a penalty. The Rangers employed their pass-happy power-play attack and logged one shot. Sam Rosen raved about this. He's senile, I'm telling you.
After failing on the PP, the Rangers got another PP, this time when Hornqvist high-sticked Lemieux. What happened next was the Rangers going on their worst PP of the season, and that covers a lot of ground right there.
On the Rangers PP, they allowed two different two-on-one rushes. On the second odd-man rush, Shattenkirk commited a penalty, but it didn't matter, as Teddy Blueger scored a short-handed goal at 13:12 to make this a 4-2, bad guys, game. Just horrific.
Here's Quinn firing up the troops after that goal:
Pens take the lead- coach like a deer in headlights #NYR pic.twitter.com/AJBjrGcaMc

— – (@blueshirts92) March 26, 2019
Brett Howden would take a penalty with 5 minutes remaining in the period. Fortunately, the Penguins didn't score. However, on the PK, the Rangers had a 3 on 1 rush and guess what – they didn't even get a shot on goal off. The first period Rangers would've got this shot off and would've scored. Down two goals, the team is too scared to shoot. And that's really a problem. Outside of Lettieri and Lemieux, everyone is afraid of the selfish label and the Rangers just overpass themselves out of great shot opportunities.
This period was like eating a Crave Case from White Castle, and then jumping onto a roller coaster. 4-2, bad guys, after two periods.
The third period was like racing a Kenyan in the New York City marathon at the two hour mark. The Kenyan is about to hit the finish line and you're still 23 miles behind. However, you still have to finish the marathon out of pride, as a forfeit is out of the question.
For the next twenty minutes, the Penguins dominated, the Rangers did a whole lot of nothing and Teddy Blueger scored again at the 7:38 mark to make it 5-2, bad guys. The only thing of note on this goal was that the video replay cameras behind the benches were down.
Two things here – this is the fucking NHL, a multi-billion dollar organization. This is the New York Rangers, a billion dollar organization themselves. You can't get your cameras working? That sounds so bush league to me.
Since the Penguins cameras were down first, in the interest of fairness, the Rangers had to turn theirs off too. However, without the benefit of video replay, Quinn had to challenge this goal blindly. However, when Quinn lost his challenge, Quinn was penalized under the new rules, rules that were only made because of the video replays available at the bench. As a result, the Penguins went on the PP, as the Rangers got a delay of game call for the failed challenge. In essence, we have this penalty because of technology at the benches, but when the technology isn't working, the teams are penalized as if the technology was there.
At the end of the day, it didn't mean anything, because the Rangers weren't coming back and the Rangers killed the penalty, but imagine if this was a call during a tied playoff game? The other team gets a PP because the technology at the benches were down. BUSH LEAGUE.
This game mercifully made its way down to triple 0's, with the Penguins dominating the Rangers again, defeating the Blueshirts 5-2. At least this result hurt the Isles.
All in all, this was a bad game for the Rangers. Yea, yea, yea – great for the lottery, but this was a step backwards from the game with Toronto.
Going into this game with Pittsburgh, I said that it was going to be tough to predict the starting goalie, but I went with Georgiev. Now, going into this game with Boston, I think it's even tougher to predict who will start.
To me, if Georgiev had another game like he did with Toronto tonight, I think he would've got the start. Now, I think his odds of starting against Boston decrease.
Lundqvist's numbers in Boston are pretty good. Does that mean anything for Quinn and the Rangers or is Georgiev's development, with limited time available, more important? In my opinion, I think it's in the best interest of the Rangers to see how Georgiev rebounds after a bad game, especially with another top team on the docket.
After much consideration, here are my predictions- Georgiev vs Boston, Lundqvist vs St. Louis, Georgiev vs Philly and Lundqvist vs the weakest team of the lot, the Devils, on the back-to-back with Philly.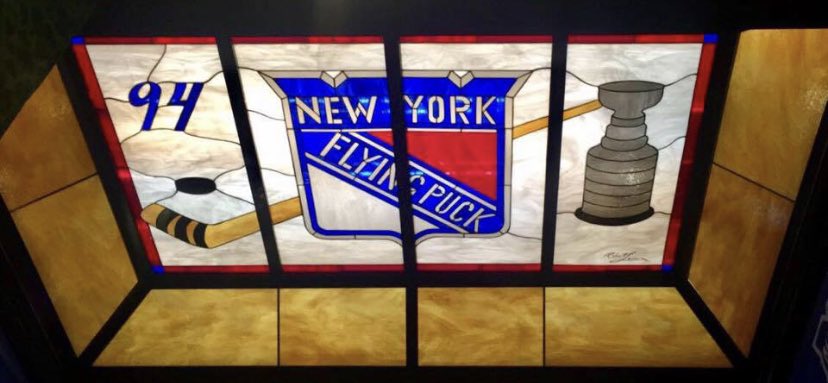 As I was working on tonight's blog, I was told by several people and also read on Facebook that "The Flying Puck", located two blocks from M$G, will be closing at the end of the month. I haven't 100% been able to confirm this. I'm sure I could call the bar and ask, but I feel it's a dick move to get an employee on the phone and ask if they will be jobless in a week.
The Flying Puck isn't active on social media, so there are no notices about this.
If this rumor is true, this would be the second Rangers NYC bar to shut down this season, as the Blarney Rock previously shut down this season.
While it's funny to say that this Rangers rebuild has been so bad that even the bars are closing, this is truly sad. Sure, the Flying Puck was overpriced and you could never sit down there. However, I think this is a sad statement of the NY economy.
If you read the local papers, economists are predicting that NYC in ten years will only be a place for the super elite. In fact, it's kind of already like that. Everything is going up, up, up, which in turn, means landlords are jacking up rents. For some landlords, with a tax break, they stand to make more money on a shuttered building than an operating building.
While I was never a big fan of the Puck, as $9 for a plastic cup of beer was kind of ridiculous compared to the competition in the area, I don't want to see it go either. Those are jobs lost. For some fans, that was their favorite bar.
Ranger tickets are going up. Bars are going down. Where are the next generation of fans coming from? Sadly, I think you will see more crowds like tonight in the future, rather than boisterous crowds of old.
See you Wednesday.
Win or lose, as always, thanks for reading and…
"LET'S GO RANGERS!"
Sean McCaffrey
BULLSMC@aol.com
@NYCTHEMIC on tweeter