Greetings and salutations everyone and welcome to another blog here on BlueCollarBlueShirts.com.
As I start this blog, I am full of rage, vitriol and utter disgust. Once again, the Rangers played a phenomenal game against a playoff team and once again, the referees marred the conclusion of the contest.
With ten minutes remaining in the game, Dallas held on to their 1-0 lead. If the game stayed the course and Dallas won this game 1-0, I would've had no problems with that. In my head, when watching this game trickle down, before the referees decided to get involved, I figured a bulk of this blog would've been spent on the anemic New York Rangers power-play. Instead, I'm talking about the fucking refs.
I'm going to jump right into the horrible officiating as my lead story here, but what can't be ignored was that the Rangers were 0-3 on the power-play before the refs swung the game. On the Rangers fourth power-play of the game, the refs got involved. What I want to stress here, is that while the referees swung this game in one direction, the Rangers were 0-3 on the PP before the bullshit.
Do you want to know what's really sad? The Rangers haven't scored a power-play goal since Vladislav Namestnikov scored one on 2/24, in that 6-5 overtime loss to the Washington Capitals. In the four games played since the trades of Zuccarello and Hayes, the Rangers have gone scoreless on their power-play. In other words, post the trade-deadline, the PP hasn't produced one goal.
Real quick here, just look at the scores of those four games played. The Rangers went 0-6 on the PP against the Lightning, losing 4-3. A PPG swings that game. The Rangers then lost 4-2 to the Canadiens, with the fourth Habs goal being an empty netter. A Rangers PPG swings that game. The Rangers then lost 3-2, in a shoot-out to the Capitals. Once again, a PPG swings that game. Then, in tonight's 1-0 loss to the Stars, the Rangers PP fails again. Is Scott Arniel back?
I'll get into Alexandar Georgiev a little bit later, but between a terrible power-play and the worst officiating seen all season, these two things cost Georgiev a win tonight. It's a shame, because once again, Alexandar Georgiev was the best Ranger on the ice, but that fact didn't bring the Rangers two points. Again, more on Georgiev later on in this manifesto.
What pains me, is that I do these silly manifestos to talk about the players and the team. The stuff about the broadcast is usually done as comic relief. I do not watch any game with the anticipation of hoping the referees play a factor into the game. I don't watch a game and say to myself, "I hope I can write about the referees tonight."
Tonight's game was ruined by the refs. Once again, I invested three hours of my life into a hockey game, only for the referees to decide the final result.
What really fucking sucks, is for Alexandar Georgiev and to a lesser extent, guys like Libor Hajek, Boo Nieves and others, their work in this game will be forgotten about. The only thing that matters is what happened at the 10:07 mark of the third period.
Down 1-0, the Rangers were on their fourth anemic power-play of the night. With forty seconds remaining on the PP, Dallas got into the Rangers zone. Then this play happened:
Mika Zibanejad was ejected for boarding Radek Faksa in tonight's Rangers-Stars matchup.#NYR pic.twitter.com/nLAuQAmGVw

— Hockey Daily (@HockeyDaily365) March 6, 2019
The play continued, as the Rangers rushed up the ice. However, guess who stopped and made sure to see if his NHL peer was okay? Why Mika Zibanejad of course! Zibanejad stopped playing and went to check on Faksa, rather than joining the rush and turning a 5 vs 4 situation into a 5 vs 3 situation.
Let's get this out of the way first. Zibanejad is not a dirty player. He doesn't have a history of doing anything dirty at all. Furthermore, Zibanejad is concussion prone and has dealt with his fair share of head trauma. The last thing he wants to do is inflict that kind of injury on someone else. When Faksa fell, Zibanejad stopped being a hockey player and turned into a concerned citizen. When Zibanejad stopped playing, that's when the refs stopped play.
Zibanejad was never called for a penalty on the ice. In fact, the refs were willing to let play continue until Zibanejad went to help Faksa.
From here, Faksa would be helped to the locker room. Then, the referees, after huddling and deciding to see who had money on the game, decided to then penalize Zibanejad. Again, remember, NO CALL was made on the ice. The refs decided to huddle, as if they were leading a game winning drive in the Superbowl.
Zibanejad, who is arguably the best player on the Rangers this season, (You can argue for CK20, but I think that's a losing argument) was penalized with a five minute major for boarding. Not only did he get a five minute major, he also got a 10 minute game misconduct and was tossed from the game.
What Zibanejad did was legal and there was no intent or malice behind it. In fact, he backed up into Faksa, as he tried to limit contact. The fact that there was no call on the ice and the refs had to decide to make a call was pure bullshit. Even worse, the refs, who must've missed the call initially and were just reacting to the fallen Faksa, then decided to give Zibanejad the harshest penalty possible.
With the Rangers down 1-0, the Stars would be awarded 1:40 of a 5 vs 3 PP, followed by 2:40 of normal 5 vs 4 PP, when the refs decided to follow up their bullshit and made up a slashing call on Brady Skjei. To make matters worse, if the Stars scored on the major, the Rangers would still be a man down until the power-play expired.
Oh, and let's not forget that Zibanejad is the best player on this team, so the Rangers would be without their best player when trying to mount their comeback.
In a one goal game, the refs not only tipped the scales in favor of Dallas, the refs jumped as hard as they could on the scale.
The Rangers, to their credit, would kill all these penalties, but it would leave them with only four minutes and change to get a tying goal. Furthermore, the Rangers were without Zibanejad and spent five minutes killing penalties. Everything here went in the favor of the Stars.
I know many Ranger fans are rooting for losses for "tank" purposes. So for those fans, losing this game doesn't mean anything to them. You know me, I'm not for the tank. I root for the team to win.
However, just think about it – imagine if the Rangers were in a playoff race right now and this is what happened? Fans would be asking for these refs to be tarred & feathered and then hung in the public square. (Do we still have public squares?) With the Rangers out of the playoff mix and with winning not the number 1 priority for this franchise, the reaction to this play isn't as big as it could've been.
That said, I brought this up a few blogs ago. With the horrible officiating we've seen all season, so bad, that even the referees apologized to David Quinn after a game, what playoff series will be ruined by the refs in these upcoming playoffs? I go back to the 2017 Oilers vs Ducks series, with the winner going to the Western Conference Final. In that series, the refs blew a goaltender interference call in Game 6 and then would allow Getzlaf to pull Talbot's pad during a last minute goal in Game 7. What has happened since? The Oilers have been absolutely horrible, fired their coach, fired their GM and traded a ton of players out of town.
IT TAKES ONLY ONE CALL TO RUIN A FRANCHISE. While this Oilers example is extreme, who knows what would've happened if the referees did their fucking job in that series?
Oh, and one more thing here, as I try to get all this anger out me. The NHL has the worst television ratings out of all four major sports in America. In fact, college sports, MMA, transgender badminton, Ethiopian curling and three-legged races get better ratings than the Stanley Cup Playoffs. In comparison, the NFL has the best ratings out of every major sport in America. However, do you know what one of the reasons for the dips in NFL ratings are? Bad referees/officiating. After every play in the NFL, you have to look to see if a ref threw a flag.
As we've seen with the NFL, they are bullet-proof. You can have unpatriotic assholes, murderers, dog killers, child abusers, rapists, drunk drivers, drug dealers, whatever – it doesn't matter. People still watch. However, one of the biggest complaints about the NFL is the officiating. The NHL isn't bullet-proof. You have to wonder how many casual and potential fans are turned off from the NHL, just because their referees can't manage a game correctly.
The refs ruined this fucking game tonight. I really hate this. As I type this, I'm now 2000 words in on this subject. Do you think I want to waste time out of my life to talk about the fucking retarded referees? I should be talking about the great game Georgiev had. I should be burying the Rangers PP. I should be trying to get some sleep. Instead, I'm talking about these douchebags, who once again, won't be held accountable, won't be fined, won't be suspended and won't lose a night's sleep over their derelict actions. When does Bettman and the league decide to step in and start punishing their officials, just like how they punish their players for nefarious infractions?
While closing on this topic, I was kind of disgusted about how nonchalant David Quinn was during all of this. Show me some fire. Show me some Torts. I don't care if Quinn has to act like Lou Piniella or put on a show like a minor league baseball manager. Throw a Gatorade on the ice. Throw a puck on the ice. Dump some shit on the ice. Do something.
The word is out in the league – David Quinn is a pushover. How many times have the Rangers been fucked in the ass this season, and Quinn just sits there asking, "Am I bent over enough for you?" In defense of Quinn, he's taking a lot of shit because he's a rookie and he's trying to be respectful. He's also trying to set an example for his players. However, if Quinn preaches hard work and getting to dirty areas, then he needs to get right in the face of these referees and make these refs second think about penalizing Quinn's team.
Quinn had every right to explode, especially when Skjei was immediately called for a fake slash after the Zibanejad penalty. Quinn needs to show his balls to these refs. Quinn needs to study Torts tapes. He simply can't be "aw shucks" about everything and needs to light a fire when these controversial things happen.
Ugh. I'm still furious and infuriated with the way this game went.
Plugs time.
For those who may have missed my last few blogs, here they are:
---
---
---
---
---
---
As mentioned on Sunday, the Wolfpack are off until Friday. That concludes the Lettieri watch segment of tonight's blog!
David Quinn tinkered with his lines tonight, with Chris Kreider getting bumped down to the third line. For whatever reason, Connor Brickley, who had been playing well, remains scratched. Joining Brickley in the "Quinn Bin" (Credit: BSU Radio) were two Swedes, in Lias Andersson and Freddy Claesson. The Andersson scratching, in my opinion, is well deserved, as he's not an NHL player to me. After watching Claesson play the Derek Stepan role, during the "Casino Night" segment on the MSG Networks, I'm glad he was scratched too.
Here were your lines:
FIRST LINE: Vesey/Zibanejad/Buchenvich (Once again, the first line didn't produce a goal tonight.)
SECOND LINE: Namestnikov/Strome/Fast (These three are playing well together, with Fast being the weakest of the three.)
THIRD LINE: Kreider/Howden/Chytil (This led to nothing. Kreider is in the dog house. I don't blame Quinn here. Kreider needs to step up and he doesn't step up as often as he should.)
FOURTH LINE: Smith/Nieves/Lemieux (The best line of the night, IMO. This line created chances and also drew two penalties.)
Defensively, Quinn went with:
FIRST PAIR: Skjei/Shattenkirk (I've thrown in the towel on Shattenkirk. I'm probably the last person in this fan base who stood by Shattenkirk this long. The Rangers have to try to move him over the summer.)
SECOND PAIR: Staal/DeAngelo (Once again, the best pair of the lot.)
THIRD PAIR: Hajek/Pionk (This was perhaps Hajek's best game yet. Pionk continues to look exhausted out there.)
Going into this game, most of the talk was about Mats Zuccarello. This talk would've meant something if Zuccarello was able to play. He wasn't, so all of this talk was just meaningless babble to me. However, some fans are interested in this stuff, so here's the interview the Stars released on Twitter with Zucc:
Mats Zuccarello provides an update on how his recovery is going and he talks about how much he wishes he could play in tonight's game vs. the Rangers. pic.twitter.com/ydTBP6u0Ch

— Dallas Stars (@DallasStars) March 5, 2019
Newsday reporter, Colin Stephenson, tweeted out the following from his @ColinASteph account:
Dallas coach Jim Montgomery said everyone on the Stars wanted to play with Zucc.

Zucc, on coming to grips with the fact he was going to be traded: "I kind of knew this summer, almost, it was going to happen. But when you get closer and closer to it, it becomes a reality, and I was kinda – not sulking, but I was sad about it for a long time."

Zucc, on the last 10 days: "A range of emotions, I guess. You leave a team you've been (on) for a long time, and then you get excited, you meet the guys, you get to play and you're super high up and then you break your arm and you're kind of down again."

Zucc, on Henrik Lundqvist's getting choked up when trying to talk about him after the trade: "Yeah, yeah, yeah, I saw it… He's a good actor."

Zucc, on facing the Rangers – and not being able to play: "It sucks that I can't play it. But I'll be watching, and I'm still excited to have the guys here."

Zucc, on leaving so many friends behind: "We stay in touch. I mean, Mika, he misses me like I was his boyfriend. He FaceTimes me every day."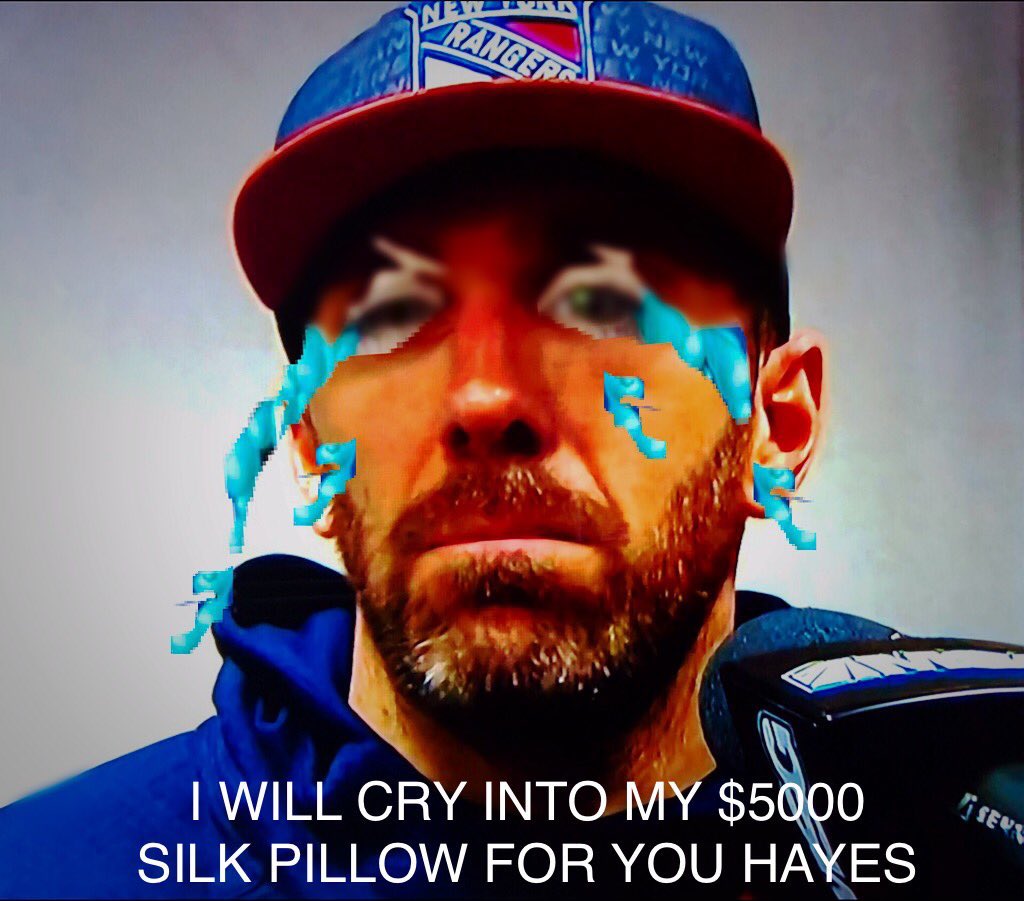 Oh, and to follow up on the Sean Avery vs the Islanders story, "The Spittin' Chiclets" podcast had a stupid Islander fan debate Sean Avery about the Tavares nonsense. I know many of you guys love the Sean Avery stuff, so if you want to listen to the podcast, here's the link:
Spittin' Chiclets Episode 155: Featuring Ryan Malone (@Bugsy12Malone)

The guys also give @imseanavery a call while they are talking to @FrankieBorrelli so the two can go toe to toe. Things get pretty heated.

Presented by: @NewAmsterdam

Listen–> https://t.co/8M86GbqFY8 pic.twitter.com/RiDzRFSI8O

— Spittin' Chiclets (@spittinchiclets) March 4, 2019
Of note, the Avery vs Borrelli stuff starts at around the 20 minute mark.
Gambling segment time!
Here's what I said before the game:
Gotta keep hitting the under during Georgiev starts!!! Kind of like #nyr for the value too. pic.twitter.com/VCnVzmIGXC

— BlueCollarBlueShirts (@NYCTheMiC) March 5, 2019
Rangers lose 1-0, but I win my bet. I now improve to 29-15-1 on the season. Even better, away from this Rangers game, I just hit a monster parlay tonight, by betting Montreal, Nashville, Columbus, Pittsburgh, Tampa Bay and Colorado. WINNING!
Seriously, I should really get a record of all my picks and open up my own business. Fuck Stu Feiner!
And without further ado, I present to you the ESPN.com box score:
SCORING SUMMARY:
1st Period

No Goals Scored
2nd Period
1:16

John Klingberg

(9)

Assists: Miro Heiskanen

0
1
3rd Period

No Goals Scored
PENALTIES:
1st Period
3:50

Roope Hintz:

2 minutes for High-sticking Neal Pionk
2nd Period
3:55

Blake Comeau:

2 minutes for Tripping Brendan Lemieux

11:55

Radek Faksa:

2 minutes for Boarding Jimmy Vesey

14:58

Jimmy Vesey:

2 minutes for Hooking Roope Hintz
3rd Period
8:47

Jamie Oleksiak:

2 minutes for Holding Boo Nieves

10:07

Mika Zibanejad:

5 minutes for Boarding (Major) Radek Faksa (served by Filip Chytil)

10:07

Mika Zibanejad:

10 minutes for Misconduct (10 min) Radek Faksa

10:24

Brady Skjei:

2 minutes for Slashing Jason Dickinson

17:16

Kevin Shattenkirk:

2 minutes for Hooking Mattias Janmark

19:58

Ryan Strome:

2 minutes for Cross checking Jason Dickinson

19:58

Ryan Strome:

10 minutes for Misconduct (10 min)

19:58

Anthony DeAngelo:

2 minutes for Roughing Jamie Benn

19:58

Brady Skjei:

2 minutes for Roughing Roman Polak

19:58

Jamie Benn:

2 minutes for Roughing Brady Skjei

19:58

Roman Polak:

2 minutes for Roughing Anthony DeAngelo
GOALIES:
| | | | | | | | | | | |
| --- | --- | --- | --- | --- | --- | --- | --- | --- | --- | --- |
| SA | GA | SV | SV% | ESSV | PPSV | SHSV | SOSA | SOS | TOI | PIM |
| 32 | 1 | 31 | .969 | 23 | 3 | 5 | 0 | 0 | 59:24 | 0 |
| 0 | 0 | 0 | .000 | 0 | 0 | 0 | 0 | 0 | 0:00 | 0 |
| | | | | | | | | | | |
| --- | --- | --- | --- | --- | --- | --- | --- | --- | --- | --- |
| SA | GA | SV | SV% | ESSV | PPSV | SHSV | SOSA | SOS | TOI | PIM |
| 28 | 0 | 28 | 1.000 | 22 | 3 | 3 | 0 | 0 | 60:00 | 0 |
| 0 | 0 | 0 | .000 | 0 | 0 | 0 | 0 | 0 | 0:00 | 0 |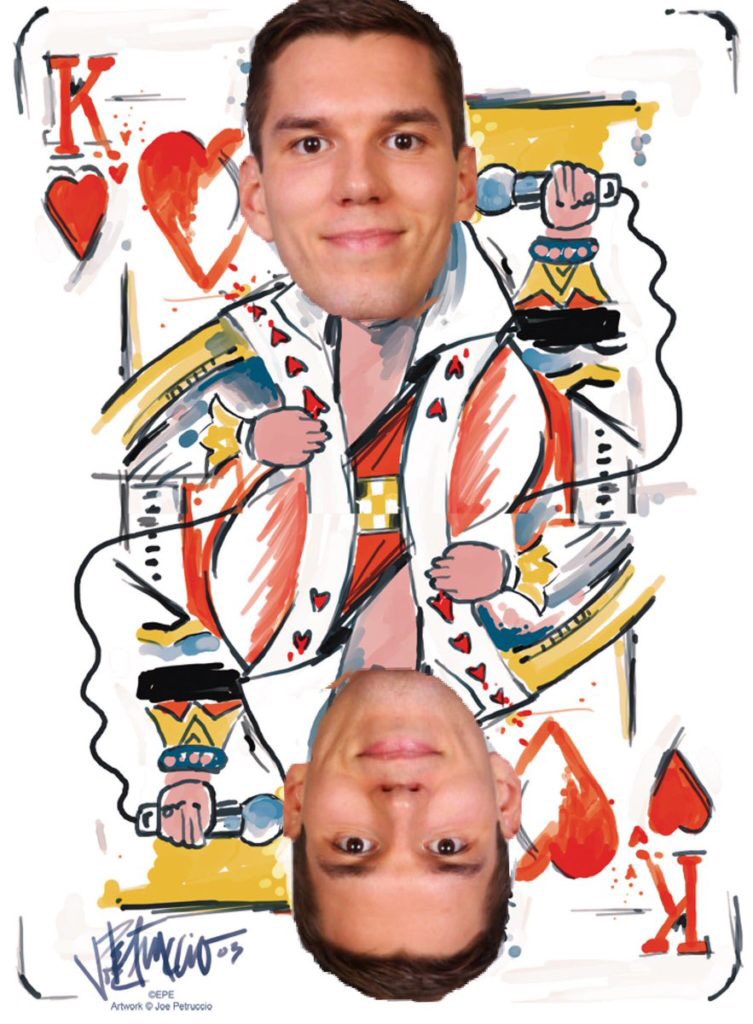 If you're looking for the Good, the Bad and the Ugly, here it goes:
The Good: Alexandar Georgiev.
The Bad: The Rangers PP.
The Ugly: The referees.
While Ranger killer Ben Bishop would post a shutout tonight, in my opinion, Alexandar Georgiev was once again the best player on the ice. Playing behind this Rangers defense, Ranger goalies will get plenty of opportunity to shine. They will also get plenty of opportunity to fail, but unlike Henrik Lundqvist, Alexandar Georgiev takes these bad defense performances and turns them into gold.
To be fair, when you lose a game 1-0, some credit does have to go to the defense. It felt that Marc Staal was blocking everything tonight. However, time and time again, Georgiev would have to make these highlight reel saves. It's not even me trolling or trying to rile people up here – Georgiev is just stopping shots that Lundqvist can't. I mean, right off the bat, not even 30 seconds in, Georgiev had to stop a Dallas breakaway. These are the shots that always go past Lundqvist.
While on Georgiev, it seems that the MSG Networks are jumping on board. Valiquette couldn't have been any more complimentary tonight. Joe Micheletti, the number 1 Henrik Lundqvist splooge stooge in the world, could not stop raving about Georgiev.
If you've been reading these blogs, you know I've been raving about Georgiev all season. What I did not know, until Vally mentioned it on the broadcast, is that going into this season, Georgiev had the least amount of NHL experience out of every goalie in the league. While Domingue has better numbers because of the team he's on, in these last few weeks, has there been a better "back-up" than Alexandar Georgiev?
And as I've mentioned in-depth before, so check the archives of this blog for the full details, Georgiev leads all back-up goalies in starts against playoff teams, while Lundqvist leads all starters in percentage of starts against non-playoff teams. Once again, Georgiev took a start against a playoff team tonight. Guess who will be ready for bottom-of-the-barrel Detroit on Thursday? I will be ABSOLUTELY SHOCKED, if Georgiev starts against the Dead Wings. Lundqvist loves those last place teams.
I've done the 2019-2020 rant to death, in regards to Igor/Georgiev vs Lundswiss, so I'll spare you that tonight.
I just wanted to bring this up real quick. Time after time, we've seen the cheaper Ranger back-up goalie out-play Lundswiss. It's becoming a tale as old as time. Whether it was Talbot or Raanta, both of these goalies were better than Lundqvist during their time here. That's not up for debate.
However, what gets me excited about Georgiev, is that Georgiev is much younger than both Talbot and Raanta, when those two were here. Georgiev is basically "fresh meat" and Benoit Allaire can mold this goalie in the way he sees best. There aren't as many bad habits to break. Allaire has Georgiev from the jump and in turn, we're seeing Georgiev get better and better with every game.
I think many fans are taking Georgiev for granted. The kid just turned 23, was barely playing, was up and down with Hartford for a lot of the season and gets thrown into these games against playoff teams routinely. What has Georgiev done? He's been the best Ranger on the ice. And oh yea, he makes $8M less than Lundswiss.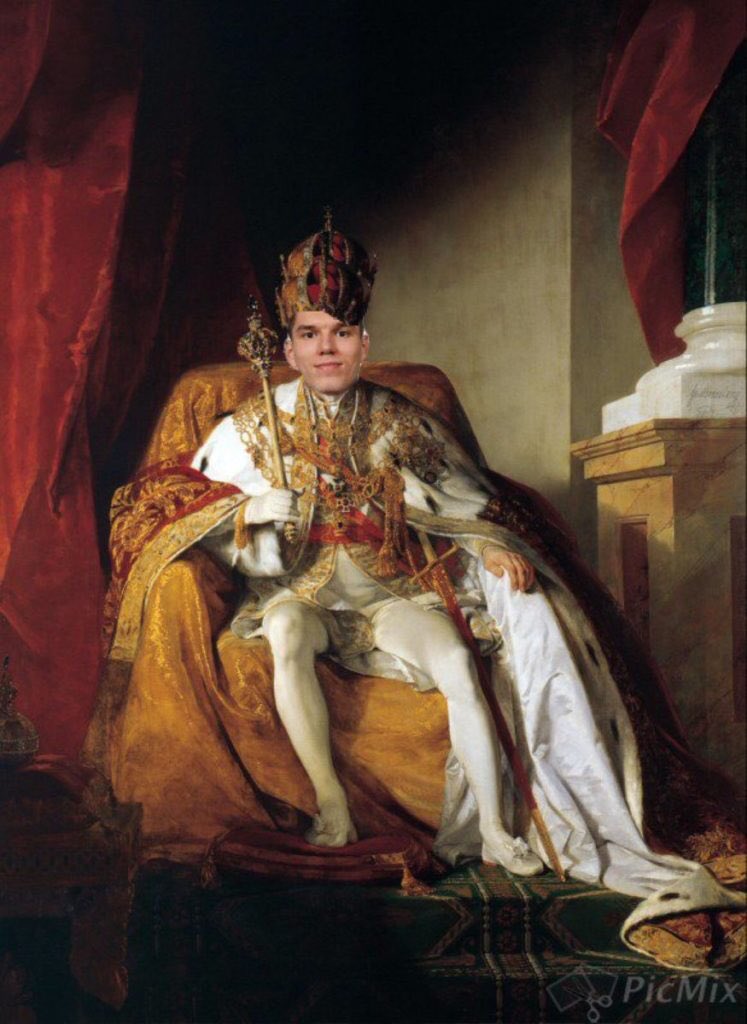 The start of this game saw Georgiev stop the Stars on a breakaway. Within the first three minutes, both goalies would be tested repeatedly. In a fast moving game, this game was a goaltender's duel. While Bishop got the shutout, Georgiev would have to make the tougher saves throughout the game.
The Rangers would get a PP at the 3:50 mark, when Pionk was high-sticked by Roope Hintz. Who names their kid Roope? This Rangers PP, like many before it, produced shots, but the Rangers simply couldn't finish. It was a big Donald Trump "SAD", that this was the Rangers best PP of the game. The next two PP's wouldn't produce a shot on goal and the last Rangers PP led to the Zibanejad fiasco.
Speaking of Zibanejad, he needs to get more selfish. There were two times during this game, where he passed up on a wide open shot. Instead, he made a pass that went nowhere. Shoot the puck, and let the trailer get the rebound if you don't score.
For the third straight game, new winger, in Brendan Smith, would find himself breaking away to the net, but once there, Smith looked as lost as a whore in a church. Then, Dallas marched right back up the ice and Georgiev continued his string of making monster game-changing saves. When you hear Micheletti cumming in his pants over Georgiev, you know Georgiev is ascending.
Neal Pionk, to me, continues to look beat up and exhausted. There were many times in this game where he simply couldn't clear a puck. This would negate some Ranger shifts, as they were forced to play defense, rather than pushing the puck up ice.
I must also give credit to the Stars, who limited the Rangers from creating much offense. It seems that every time the Rangers tried to cross center ice, a swarm of Stars were there to meet the puck carrier, all while limiting all passing lanes.
Namestnikov, who has been playing with some snarl, has had the unfortunate luck of running into some hot goalies. Once again, Namestnikov looked like he had a sure goal in this game, only to be stopped by Ben Bishop in this first period.
With 30 seconds remaining in the period, Georgiev was forced to make three huge saves. Once again, these are the types of shots/situations where Lundqvist allows a goal. Georgiev continues to remain calm, cool and collected. His east-west movement is as fluid as any goalie in the league.
0-0 after one period. For the Rangers, once again, they were playing up to the level of their competition, even if they didn't score here.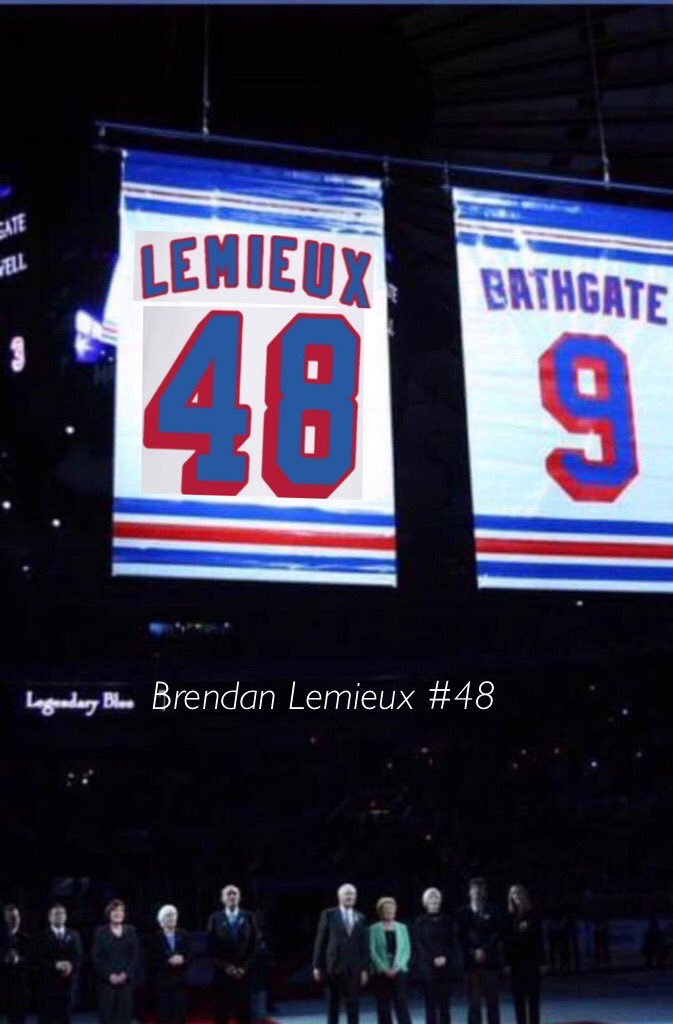 The Dallas Stars looked like a different team in the second period, as they had more pep in their step. Also of note, Alexander Radulov didn't play for the Stars tonight, because he was late for a team meeting. I get the benching, but as Micheletti said on the broadcast, "What is Radulov thinking?" This isn't a first time thing either for Radulov. You're in a playoff race and you can't show up on time? He's hurting his team.
Someone not hurting his team is John Klingberg. Here is Klingberg scoring the game's lone goal, at 1:16 of the second period:
JOHN KLINGBERG RINGS ONE OFF THE POST AND IN!#GoStars pic.twitter.com/BOP15ByJcl

— Hockey Daily (@HockeyDaily365) March 6, 2019
This goal allowed sucked. Staal blocked a shot and was hurt, so he had a tough go of it. The Rangers couldn't clear the puck, Dallas set up a screen and boom, 1-0, bad guys. Can't blame Georgiev here and can't blame him for the loss. Keep in mind, Georgiev only makes $792,000, yet he was the best player on the ice tonight.
At 3:55, Blake Comeau tripped Lemieux. The Rangers wouldn't get a shot on the PP. In fact, Georgiev would have to make the biggest stop during this Rangers PP, breaking up a 3 vs 2 opportunity.
Kevin Shattenkirk remains on the PP and for whatever reason, outside of reputation, I don't know why. When it comes to Shattenkirk as a person, I like him, I really do. However, if the Rangers were able to roll over his contract to the MSG studios, I would be happy. Shattenkirk has a personality for TV and he may be better there, rather than on the ice for the Rangers.
Dallas started buzzing after the kill, but once again, there was Georgiev, who had to make a big save on Spezza.
Rookie Libor Hajek once again displayed his hip checking ability and would make a huge hip check to break up a Dallas opportunity. As mentioned earlier, to me, this was Hajek's best game yet.
Crybaby Faksa would board Jimmy Vesey at 11:55. I guess because Vesey got up, Faska avoided a five minute major and a ten minute misconduct here.
On the PP, Zibanejad would hit the post, but the Rangers would not record one shot on goal again. FUCKING SAD!
At 14:58, the Rangers PK went to work, killing a Jimmy Vesey penalty. I thought this was enormous here, considering the Rangers couldn't get much going offensively and a 2-0 hole would've buried them. Again, credit to Georgiev for keeping this a one goal game.
After two periods, the score remained 1-0, bad guys.
During the break, the MSG Networks mentioned a two-part interview that Dave Maloney will be conducting with Henrik Lundqvist. It's funny, Lundqvist and Zuccarello didn't play tonight, but half the talk from the broadcast were about these two.
Oh, and if you want ratings, let me interview Lundqvist!
The Rangers had chances to score before the referees ruined things. Chytil would be set up in front of Bishop, but decided to do his best Scott Norwood impression.
In a period where Bill Pidto was also talked about a lot, because of his Subway sandwich ads (The best fast food in my opinion) his Pepsi shit, his $20 pretzels and offering free NYR tix to fans on the street, Georgiev would continue to make the stops. It's time to give Georgiev these ads, as I am more apt to buy something from Georgiev, THE KING OF KINGS, than buying something from a one Bill Pidto. (No offense to Mr. Pidto.)
At 8:47, Jamie Oleksiak held a streaking-to-the-net Boo Nieves. This put the Rangers on their fourth PP. As mentioned at the top of this blog, this is where the Zibanejad/referee stuff happened. This changed the entire course of the game. These fucking dickhead refs ruined a great game, a game that was a goaltender's duel and a game that was dominated by defense. I still can't get over this.
While the Rangers did kill all the penalties, it didn't leave them much time to get anything going. Keep in mind, they were on the PK for so long, that they were tiring too.
At 17:16, Kevin Shattenkirk didn't help matters, as he was called for hooking. Instead of pulling Georgiev, the Rangers were forced to kill a Dallas PP.
With about 35 seconds remaining and with the Dallas PP killed, the Rangers pulled Georgiev. Immediately, Dallas almost got the empty netter.
During the final seconds of the game, there was a huge scrum in front of the Dallas net, which was all started by Ryan Strome. A bunch of penalties were called, but with 1.2 seconds left, it meant jack shit. Bishop got his shut out, the Rangers got fucked and for Georgiev, he gets another undeserving "L" on his W/L record. 1-0, bad guys, your final from the shithole called Dallas.
If there are two things to take out of this game, aside from how great Georgiev was tonight, it's how bad the PP is and how the first line remains on a scoreless streak. Yes, the refs absolutely screwed the Rangers, but before that, for 50 minutes, the Rangers didn't do much offensively and squandered multiple PP opportunities. They are also lucky that Georgiev was great tonight, thus keeping this a one goal game.
Moving ahead, the Rangers have four winnable games in a row. They have Detroit on Thursday, the Devils on Saturday, then a trip to Western Canada, where the Rangers start the trip with Edmonton and Vancouver. After that, it's two games against playoff contenders, in Calgary and Minnesota.
I don't see Georgiev getting three starts in a row and I don't see Lundqvist letting Georgiev start against a non-playoff team. However, if it was up to me, ride the hot hand. Give Georgiev the start against Detroit. Let him get a W on his record. Having Lundqvist start against Detroit looks transparent and pathetic to me. Almost as pathetic as these refs tonight.
I'll be back Thursday, when the Rangers take on the Detroit Red Wings. That house should look as empty as the Nassau Coliseum.
As always, thanks for reading and…
"LET'S GO RANGERS!"
Sean McCaffrey
BULLSMC@aol.com
@NYCTHEMIC on tweeter