Greetings and salutations everyone and welcome to another blog here on BlueCollarBlueShirts.com. It's been a while since the last time I dropped in here, but real life has beckoned.
As mentioned on past blogs, once the Rangers are done, I try to rack up a ton of overtime at work. While people are at the beach, barfing up Coronas or playing "Boats & Hoes" on the water, I try to work as much as possible. In return, come the hockey season, I have some money to play with to do all my road-trips. It's the American dream – vacation in even colder cities than NY in the winter time to watch hockey!
When it comes to the New York Rangers, ever since the playoff elimination of the Dallas Stars, all the Rangers can do is sit back, wait for the NHL draft, see what the Devils do and then choose whoever the Devils pass over on.
Of course, come the 2019-2020 season, both Kaapo Kakko and Jack Hughes will both be playing within 9 miles of each other. However, who goes where, is still a topic of debate among people who are worrying themselves to death over things they can not control.
Away from the 2019 NHL Draft, the big news coming out of Rangerstown was the expected announcement of John Davidson returning to the franchise. The former Rangers goalie of the 1979 Stanley Cup loss team and one half of the most iconic broadcasting duo in team history, has taken on a new role with the club – as Team President.
Just as a refresher, or in case you missed them, here are my last few blogs, where I previously made comments on JD, Kakko and Hughes:
---
---
---
---
---
---
First things first, here is the official press release from the Rangers on the hiring of John Davidson:
The Madison Square Garden Company Executive Chairman and Chief Executive Officer James L. Dolan announced today that John Davidson has been named Rangers President.

"Today is the start of a new and exciting chapter in New York Rangers history," Mr. Dolan said. "John Davidson is one of the premier executives in the National Hockey League. As we continue to build a team that can consistently compete for the Stanley Cup, John's knowledge of the game and his experience and passion for the Rangers logo make him the ideal choice to oversee our Hockey Operations department. I am thrilled to welcome "JD" and his family home."

"I am excited and humbled to be named the President of the New York Rangers," Davidson said. "The opportunity of rejoining the Rangers organization and returning home to New York, where my family and I have spent so many wonderful years, was one I simply could not pass up. I want to thank James Dolan for offering me this chance to come home. I would also like to thank John P. McConnell for the opportunity to join the Blue Jackets organization in 2012, his guidance, support, and friendship over the last seven years, and for allowing my family and me to embark on this new journey with the Rangers. Additionally, I would like to thank the St. Louis Blues organization for giving me an opportunity to join their front office in 2006 and spend six fantastic years there."    
Davidson joins the Rangers' front office after spending the past seven seasons as the President of Hockey Operations for the Columbus Blue Jackets (2012-13 – 2018-19). During his tenure with the Blue Jackets, which began on October 24, 2012, Davidson oversaw the most successful years of the franchise's 18-season history. He began his tenure with Columbus following a season in which the Blue Jackets had the fewest points in the NHL. During Davidson's seven seasons with the Blue Jackets, the team registered a 285-209-46 record (.570 points percentage) and posted a winning record in six of the seven seasons.

Columbus advanced to the Stanley Cup Playoffs in four of Davidson's seven seasons with the team, including each of the final three seasons, and won its first playoff series in franchise history in the First Round of the 2019 Stanley Cup Playoffs by defeating the Tampa Bay Lightning. From 2016-17 – 2018-19, Columbus ranked fourth in the NHL in wins (142), trailing only Tampa Bay (158), Washington (152), and Boston (143). The Blue Jackets earned four of the franchise's five all-time playoff berths during Davidson's tenure, and the team established single-season franchise records with 50 wins and 108 points during the 2016-17 season. In addition, Davidson helped Columbus build its roster through the NHL Entry Draft, as several current Blue Jackets such as Zach Werenski, Pierre-Luc Dubois, Oliver Bjorkstrand, and Markus Nutivaara were selected by Columbus during his tenure. Columbus also acquired Seth Jones and Artemi Panarin in trades while Davidson was the team's President of Hockey Operations.

Prior to serving as the Blue Jackets' President of Hockey Operations, Davidson served in the same role with the St. Louis Blues for six seasons (2006-07 – 2011-12). Upon his arrival in St. Louis on June 30, 2006, Davidson took over a team that finished with the fewest points in the NHL the previous season. In his six seasons with the Blues, the team posted a 235-189-68 record (.547 points percentage) and registered a winning record in each of the final four seasons. In Davidson's final season with the Blues, the team he helped assemble posted a 49-22-11 record for 109 points and won the Central Division for the first time in 11 seasons. Davidson also helped St. Louis build its team through the NHL Entry Draft, selecting players who impacted the Blues not only during his tenure, but also after he left the organization. While he was St. Louis' President of Hockey Operations, Davidson played a key role in the team's selection of players such as current Blues captain Alex Pietrangelo, Vladimir Tarasenko, David Perron, and Ian Cole, who all played for St. Louis during Davidson's tenure. In addition, players such as Jordan Binnington, Jaden Schwartz, Jake Allen, Colton Parayko, and Joel Edmundson were all selected by the Blues during Davidson's tenure and have played key roles for St. Louis following Davidson's departure.

Prior to beginning his career as an NHL executive, "JD" spent nearly three decades in New York, first as a player with the Rangers and then with MSG Network as a TV Analyst. Davidson played parts of eight seasons with the Rangers (1975-76 – 1982-83), posting a 93-90-25 record in 222 appearances. During the 1979 Stanley Cup Playoffs, he posted an 11-7 record, along with a 2.28 GAA, a .921 SV%, and 1 SO in 18 appearances while helping the Blueshirts advance to the Stanley Cup Finals. Following his retirement, Davidson began his broadcasting career with MSG Network during the 1983-84 season and joined MSG Network full-time for the 1986-87 season. Davidson and Sam Rosen were broadcast partners for 20 years on MSG Network (1986-87 – 2005-06), and in 2009, the Hockey Hall of Fame presented Davidson with the Foster Hewitt Memorial Award for outstanding contributions as a broadcaster. In 2004, he received the Lester Patrick Trophy for outstanding service to hockey in the United States.
---
Of course, before joining the Rangers, John Davidson had to leave his job with the Blue Jackets. I thought the Columbus Blue Jackets handled this situation well, considering the following:
— CBJ looks like an unwanted animal. It was even reported that JD had an out-clause with CBJ, where he could vacate his position  with CBJ if he could get a front office job with the Rangers. CBJ was the back-up school of all back-up schools for JD. JD just dumped CBJ and left them on the side of the road.
— CBJ and NYR are trending in different directions. CBJ may have peaked with this playoff run, with guys like Artemi Panarin (the crown jewel of the 2019 Class of Free Agents) and Sergei Bobrovsky rumored to sign elsewhere. The Rangers look to be trending upwards and could potentially make a playoff run in 2020, while CBJ looks like they were shot with one of their cannons.
— JD knows all the ins and outs of the Columbus organization, who lets not forget – is a divisional rival of the Rangers. JD may also have an inside track on Panarin. Whether you're for the Rangers getting Panarin or not, the fact is that JD could help swing Panarin to the Rangers. (As of this writing, the Florida Panthers seem to be the favorite to land Panarin, but if these 2019 NHL playoffs have told us anything, you can NEVER trust the favorite.)
On JD's departure, CBJ wrote a few flowery things and handled this news with class. Here is one of the tweets that CBJ sent out:
For all you have done for this organization, we give you our sincerest thanks and wish you nothing but the best.#CBJ pic.twitter.com/SmSxK08B11

— Columbus Blue Jackets (@BlueJacketsNHL) May 18, 2019
CBJ's loss is now NYR's gain. Or is it?
Off of puck drop here, I want to be clear – I'm for this move and have no problem with it. Granted, I would've been happy with a heroin junkie that sleeps outside of Penn Station instead of Glen Sather as Team President, but for all intents and purposes, JD is a solid hire.
When it comes to JD, this move is a win all around. It unites the fan base. JD is a beloved figure. For older fans, he was the goalie during the historic Cup run of 1979. For other fans, he's the voice of the 1994 Stanley Cup Champion Rangers. Now for younger fans, they are being introduced to JD for the first time.
If there is anything to be concerned about, while JD did improve situations in both St. Louis and Columbus, neither of those teams won the Cup either. Then again, it's not like Sather won anything in New York. I've always argued that Sather's tenure with NYR diminished his Hall of Fame career. Instead of saying Sather was an All-Time Great Coach, General Manager & Team President, you now have to say – "What would've Sather done if Gretzky and Messier didn't land on his lap?"
I've made my feelings on Sather quite known on this site, so there is no reason right now to bust out my "Greatest Hits". Simply told – Senile Sather was a FAILURE and should've been canned many years ago.
As mentioned on my last blog, this job is a homerun for JD. For starters, JD doesn't have to worry about ever being fired. After all, team owner James Dolan has shown that he will pay over $10M if you sexually harass someone like Isiah Thomas. Dolan also doesn't care if you don't win anything in 19 years like Glen Sather. Shit, you can choke a coach and James Dolan will welcome you onto his team with open arms, as he did with Latrell Sprewell.
I wouldn't refer to this hiring of John Davidson as a pure "figure-head" move, because after all, JD is more than qualified for the job. However, in many ways, John Davidson is now the face of the franchise that Glen Sather never was. When it comes to the media or fans, Senile Sather didn't say much. In fact, think about it – have you ever seen a Rangers fan in a picture with Glen Sather? Sather was very happy to ignore fans and suck on his cigar in the same way a porn stars fellate each other.
When it comes to JD, there are countless pictures of not only Ranger fans with JD, but Blues fans with JD and CBJ fans with JD. JD is fan-friendly, which makes this move so easy to accept. Of course, JD's history with the Rangers is a huge part in this. That said, at the end of the day, like many of the Rangers of those late 1970's teams, whether it's Ron Duguay, Dave Maloney, Ron Greschner or whoever else, JD is cordial and appreciative when it comes to dealing with Ranger fans. Stuff like that is not forgotten.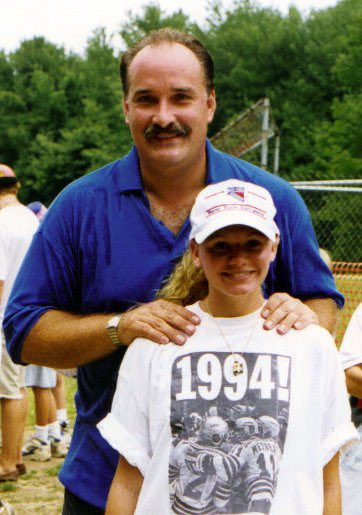 When you look at this hiring of JD, away from James Dolan being an idiot, this is a perfect scenario for JD. In fact, I don't even think the Rangers even interviewed anyone else for this position. I would be shocked to hear that they did, and even if they did, it was all lip-service. JD was always the guy.
From the day it was known that Senile Sather would be taking his tapioca pudding and colostomy bag back to Alberta, the Rangers made it clear that JD was their man. In addition, JD is so beloved and everyone is so rah-rah about JD, that I'm surprised the Rangers aren't selling JD shirts, like the Knicks did when they hired Phil Jackson to run things. Let's just hope JD is much more successful than Jackson! (Then again, it wouldn't take much to out-perform Jackson's stint with the TitaKNICKS!)
What makes this job so appealing for JD, is that really, JD doesn't have to do a damn thing in Year One. His approach should be laissez-faire. This is Jeff Gorton's team. This is Jeff Gorton's rebuild. Within five years time, Jeff Gorton will either be heralded as a hero or lauded as a loser.
Outside of trying to influence Panarin to the Rangers, there's not much JD can really do right now. The wheels have been in motion already of the Rangers rebuild. Goaltending wise, you have Shestyorkin and Georgiev in the wings. Skater wise, there's a lot of promising talent in the organization. Even better, the Rangers have a shot at landing a real stud with the second overall pick. (I don't want to use the word "guarantee" here, because for as much as Hughes & Kakko look like the real deal, we've seen talent flame out once entering the NHL.)
Sure, JD can talk with Gorton and lend some advice, but this is Gorton's team. Gorton will either be revered as the architect of the 5th Rangers Stanley Cup victory or join a long line of people who could never win the holy grail. JD is virtually blameless if anything goes wrong. JD is here and can ride Gorton's coat-tails to the Cup or JD can be praised when he fires Gorton for failing. This is a WIN-WIN situation for JD, no matter which way you slice it.
Personnel-wise, Jeff Gorton is calling the shots. Gorton has his team and has his coach in David Quinn. The Rangers didn't hire JD the way George Steinbrenner would hire someone to re-haul the Yankees. I don't think I'm breaking news here – JD isn't Billy Martin.
In a way, JD is kind of like a member of the mob, who just came out of prison. Doing time in both St. Louis and Columbus, JD is now a free man with the Rangers. For being a good soldier, the Rangers, just like the mob would, have now given JD a cushy job in return for JD's past loyal service and for keeping his mouth shut.
Now you may be saying – so what will JD do if it is in my opinion that Gorton is running the show? Here's what I would like to see JD do:
— As a fan of hockey and Ranger history, perhaps JD can finally retire the jerseys/numbers of Frank Boucher and the Cook brothers. Sather was behind the retirement ceremonies of Ratelle and Hadfield. Now it's time for the Rangers to honor the greatest line in team history. JD, in his Team President role, can make that happen.
— As a member of those beloved Ranger teams from the late 70's, JD can bring some of those men back to the fold, in the same way the Oilers employ their alumni. JD can force MSG Networks to bring back Ron Duguay. JD can get the Rangers to retire Ron Greschner's number 4. JD can set-up meet & greets and TV guest spots for a local guy like Nick Fotiu.
— To expand on my last paragraph, maybe the Rangers could even honor the 1979 team, as we just passed the 40th anniversary of that squad. I know it sucks celebrating a team that didn't win, but you could celebrate some great Ranger careers. Of course, this is me being fan-boyish and being a history nerd, but it would be nice to educate younger fans to the great men who wore the diagonal Ranger letters on their chest.
— JD, who is a great interview, could help hockey and the Rangers by getting some media coverage in NY. Sure, Larry Brooks covers the Rangers, but you never hear the Rangers get much talk in the other newspapers or WFAN. Yes, I'm a big mark/fan of Mike Francesa, but you have to admit – Mike is NUMBAH ONE in New Yawk! It wouldn't hurt for JD to have a regular spot on his show, in an effort to increase awareness to the Rangers.
— Oh, and of course, while speaking about Francesa, I would love to see JD and Sam reunite the way Francesa and "Mad Dog" Chris Russo did during Francesa's fugazi retirement tour. Anything that gives me less of Joe Micheletti is a positive for me. Seriously, how long before Micheletti says on the air: "SAM, DID YOU KNOW THAT JD IS ONLY 66 YEARS OLD AND LOST 8 POUNDS DURING THE OFF-SEASON! <Ding, puck off the post> WHAT A SAVE BY LUNDQVIST SAM!"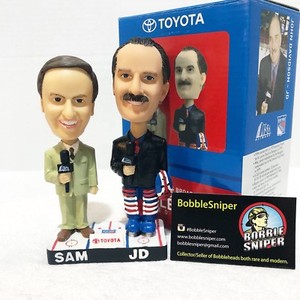 Of course, me being me, I hope JD takes his experience as a goalie and a goalie that knew when to call it quits, to talk Lundqvist into retirement. If that happens, I'll be campaigning for the Rangers to retire every jersey number that JD ever wore with the Rangers!!!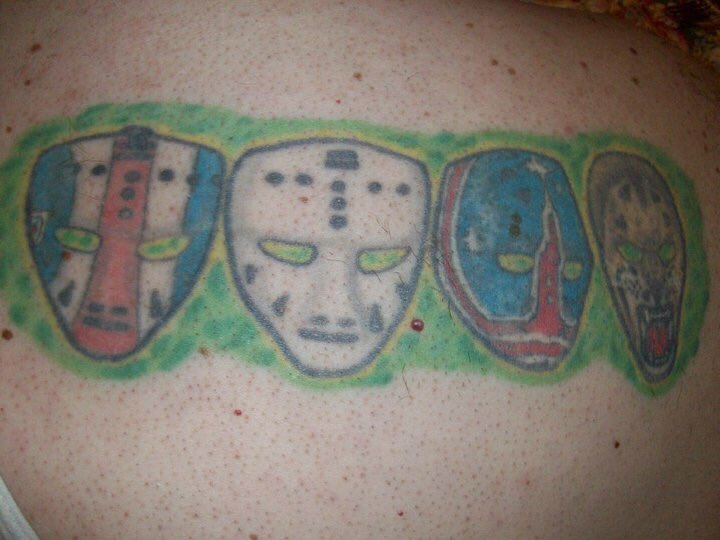 And lastly, to put a bow on this, all I have to say is this:
Welcome back JD! OH BABY!
If you haven't been following the IIHF, the secondary hockey tournament that's going on during this Spring, there has been a lot of talk about how Kakko may have usurped Hughes. In case you haven't heard, Kakko is on pace for 79566785675756756785685 goals in a tournament where medal games are decided by a shoot-out, while Hughes is chugging along and not scoring at a record pace.
Since I have mentioned Mike Francesa already on this blog, let me quote him here: "WILL YOU CAWM DOWN!?!?"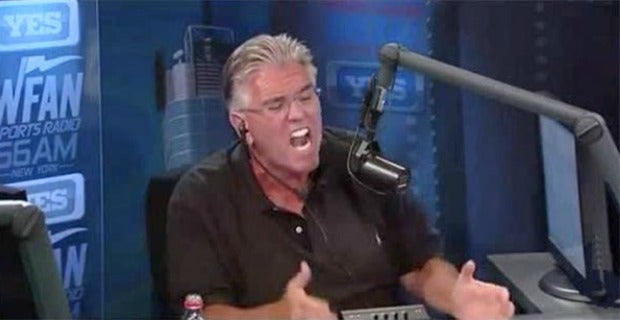 When it comes to the IIHF tournament, keep advised that this tournament is designed for younger players, even if Cupless losers like Henrik Lundqvist try to placate themselves by playing in this secondary tournament. What you should also be aware of, is that there are four teams that are superpowers in this tournament. Those teams, and in no particular order, are USA, Russia, Canada and Sweden. Finland is not a dominant team in this tournament, which in turn, means Kakko logs more minutes for the Fins. Kakko plays on a weak team where he can shine. Hughes plays on a deep American team, where he doesn't get the same playing time or opportunities as Kakko.
That said, one can not take away the great goals or the highlight reel stuff that Kakko has displayed in this tournament. While the rinks are bigger in this IIHF tournament, which in turn, creates more room for offense, Kakko is playing like a bonafide NHLer.
What drives me nuts, or at the very least, makes me roll my eyes, are these insane Ranger fans that think Kakko is now hands-down better than Hughes and how the Devils will "ROB", yes "ROB", the Rangers of Kakko. The fans who think this are also the same people who jerk off to spread sheets and eat tofu with rabbit feces for dinner.  However, their opinions are somewhat validated and receive merit, because Steve Valiquette, aka King Chart aka Captain Analytics, has reinforced this opinion himself:
"If you're the #NYR, you're hoping Kakko slips to No. 2!"@VallysView explains to @BillPidto & @alanhahn why he thinks Kaapo Kakko is a perfect fit for the Blueshirts. pic.twitter.com/xX0ZGDQy4x

— MSG Networks (@MSGNetworks) May 17, 2019
Alright kid…going to need you to simmer down now. Put your game on the back burner please. https://t.co/WNbAUtCxe0

— Stephen Valiquette (@VallysView) May 17, 2019
Listen, I have no problems with Steve Valiquette. I think he's a great guy. From what I read and know, he's a great family man and at the end of the day, that's what matters most. I respect his knowledge and takes, although I do groan when he mentions on-the-air or on Twitter that he doesn't know who guys like Mike Allison or Pat Hickey were. (He can now ask JD about them.) I get bothered by that, because Vally is a voice for these chart-humping-basement-living-calloused-hand freaks. If Vally doesn't think history is important, than why should his fan-base or followers care? (Yes, this is another subtle RETIRE FRANK BOUCHER's #7 rant!)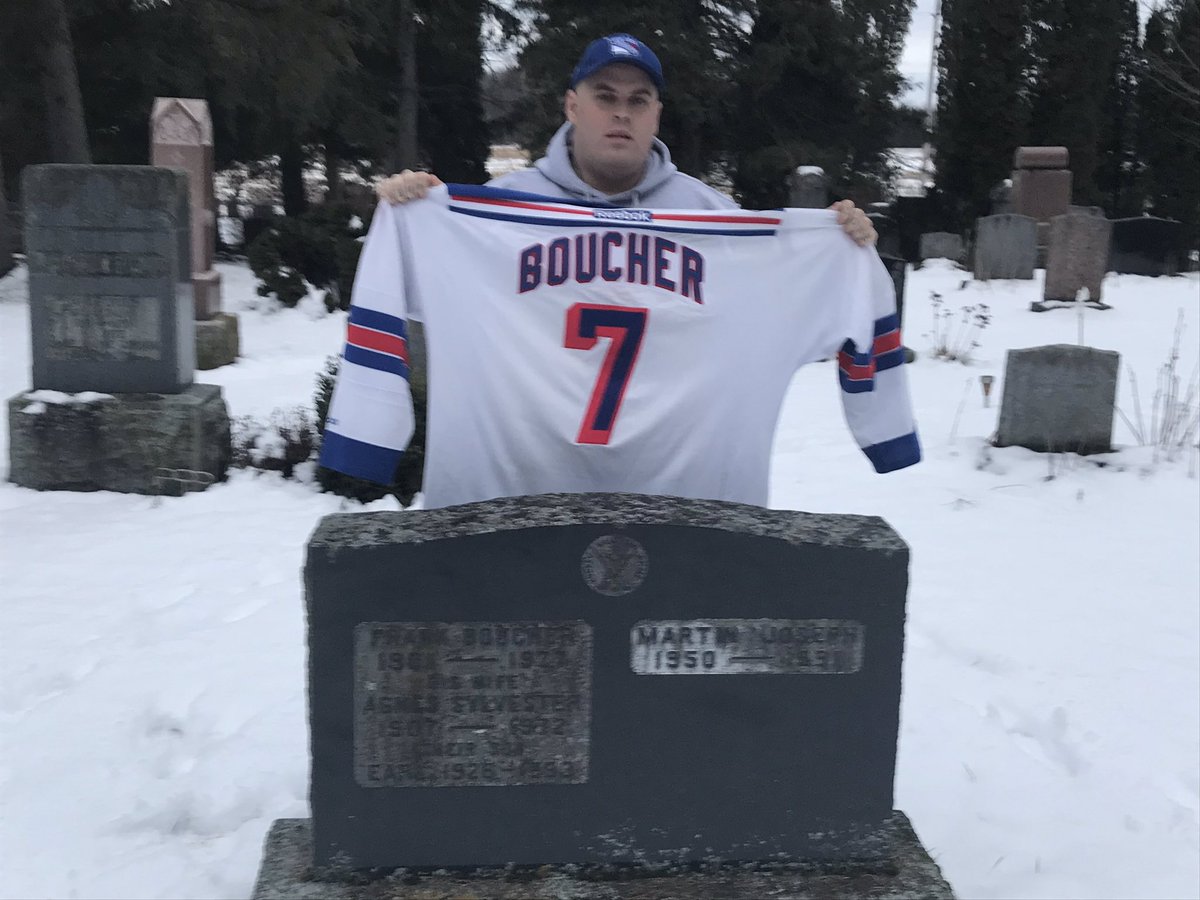 That out of the way, let me say this – will everyone relax? I'm hearing fans burying Jack Hughes in their pro-Kakko arguments. WHAT? Hughes has been the talk of this draft for two years now. Some tournament in Slovakia isn't going to change that, barring Hughes needing an emergency limb amputation.
Even if the Devils, for whatever reason, passed on Jack Hughes and took Kaapo Kaako, the Rangers would still be acquiring a game-changer. I am still of the thinking that even if Kaako puts up a million goals in this tournament, the Devils will still take Hughes. After all, he's the more marketable of the two and has the higher upside.
I know talk is slow right now until the draft and free agency, but for people to bury Jack Hughes because Kaako is having a better week in May, while playing under better circumstances in a tournament held in fucking Slovakia, well to me, that is just ridiculous. Just as ridiculous as people who put analytics in front of heart!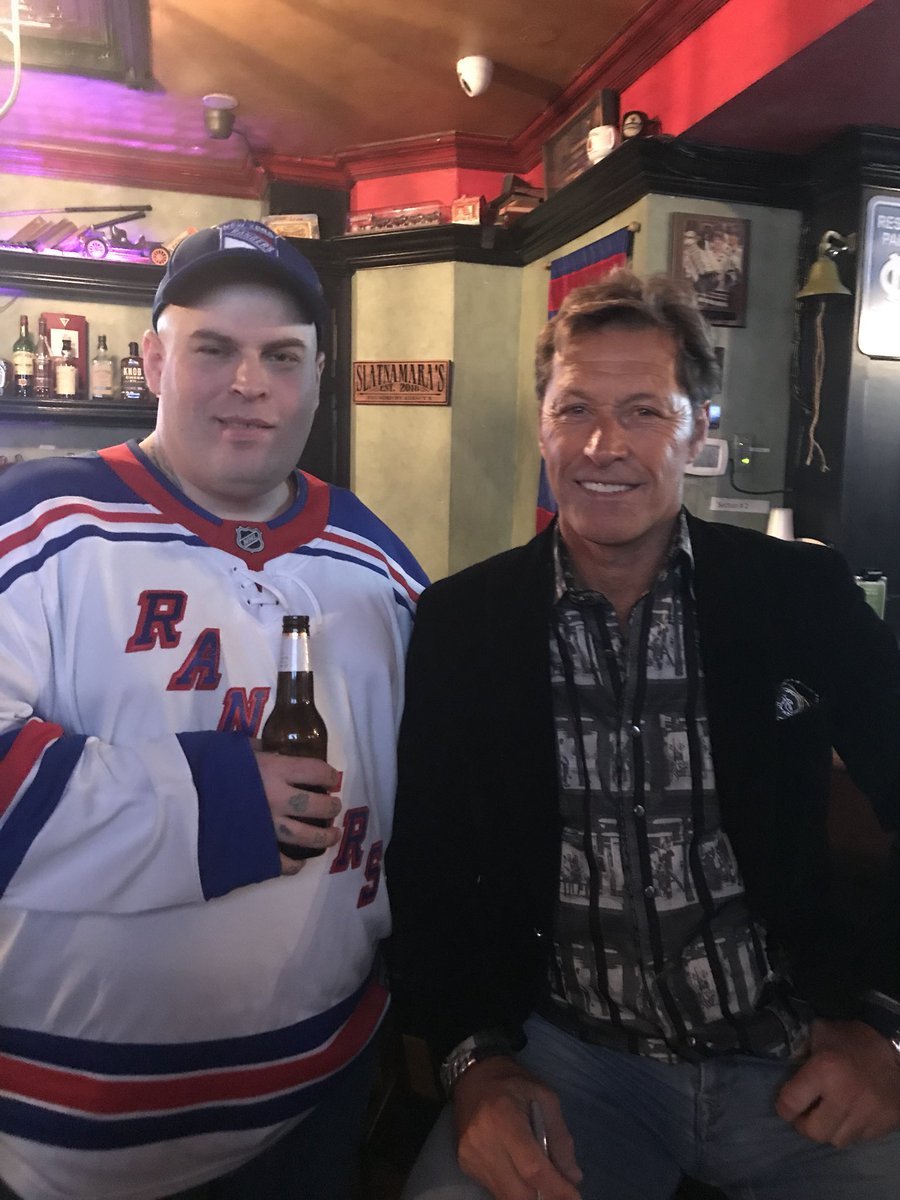 Just want to share this, in regards to the analytics community. Here's Ron Duguay, a great player in the NHL and someone who knows this game:
There is NO happy medium!
A great coach , coaches by technic,preparation, conditioning,& respect, he does not even have to look at 1 analytic or stats !!!!! The less skilled coaches will use it !! It what they do to impress their bosses !!!! https://t.co/bA346WfMgj

— Ron Duguay (@RonDuguay10) April 27, 2019
Knuckle heads that believe in winning with charts & analytics have never performed & won at a high level!!! https://t.co/2umsexzLXI

— Ron Duguay (@RonDuguay10) April 26, 2019
What saddens me is that Ron Duguay is no longer doing Ranger games, as Jeff Filippi, head of MSG Networks, has decided to put all his eggs in the Vally analytic basket. I'm not asking for Vally to be fired. Far from it. I just think Duguay or someone who represents his values, is missing. After all, what the fuck is an expected shot anyway? Give me the guy who has played the game, understands about guys playing balls out and with their heart. Save the spreadsheets for fifth period algebra.
Fun fact: The Toronto Maple Leafs spend the most amount of money on analytics. Where did that get them? Furthermore, how many World Series have the A's won under Billy Beane and his "moneyball" analytics?
What these chart geeks will never understand is this – you can't chart heart, balls, drive or the will to win. All their bullshit stats are reactionary. They can't predict the future.
Why do I mention all this? Because not one person in the world filled out an accurate Stanley Cup prediction bracket. For all these charts, numbers and all that other phooey, not one person had the Bruins vs the Sharks/Blues in the SCF. Which brings me to….
Let's face it – with the Bruins sweeping the Canes, the same Canes that swept the Islanders after the Islanders swept the Penguins, the NHL is salivating over the possibility of a Joe Thornton narrative, with a potential San Jose vs Boston Stanley Cup Final.
And let's face it – Boston should be celebrating the Blue Jackets, as I don't think Boston would've matched up well with Tampa. It's a "who knows?" situation, but I think Tampa would've had Boston's number if Tampa didn't choke to Columbus.
San Jose, who should've been bounced out in the first round, but were the beneficiary of a bullshit major called against Vegas in Game 7, are still getting calls in these playoffs. The officiating has been so bad, that Sharks head coach, Peter Deboer, was forced to address how his team was getting all the calls after the Sharks got away with a blatant hand-pass for a Game 3 OT GWG.
As I write these words, the Blues and Sharks are tied at two games a piece in the WCF and the series is now a best of 3. While I'm rooting for the Blues and KING BINNINGTON, this is the Sharks series to lose.
With the Sharks, Bruins and Blues still left in the tournament, all I have to say is this – what chart or analytics predicted these three teams to be the last standing?
Also worth mentioning – if the Bruins win the Cup, Rask will be the first Top 5 salaried goalie to win a Stanley Cup in the salary cap era. In other words, I will be rooting for the West to win the Stanley Cup, to keep my theory alive!
And last but not least, Mats Zuccarello, who in 15+ years will be a celebrated Rangers alumni, seems to have enjoyed his stint in Dallas. It is rumored that Zuccarello will re-sign with Dallas during the off-season. If Zucc remains in the Big D, then the Rangers will acquire the first round pick of the Stars in the 2020 NHL draft. If Zucc wants to go down as an All-Time Great Ranger, he will convince Lundqvist to waive his NMC and join him in Dallas! As a die-hard Giants fan, nothing would please me more than to root against Lundqvist as a Dallas athlete! In other words, fuck the Cowboys!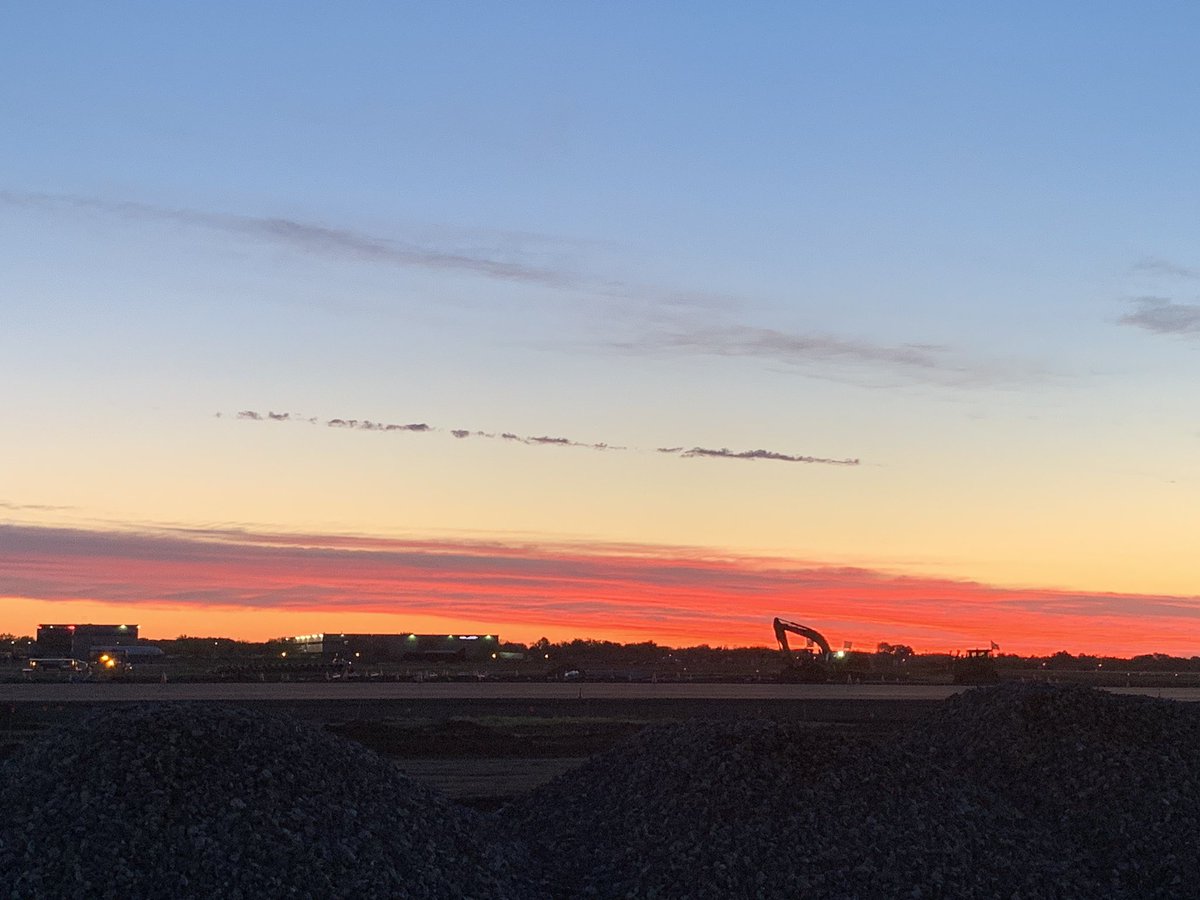 That about wraps up this manifesto. I don't know when I will be back, although I would like to do a Stanley Cup Final preview. I'd recommend subscribing to the blog or following me on the twitter for updates on the next blog.
Until next time, Good Night Seattle. (I would never forget you @Whalepack!)
Oh and as always…
"LET'S GO RANGERS!"
Sean McCaffrey
BULLSMC@aol.com
@NYCTHEMIC on the tweeter machine