Greetings and salutations everyone and welcome to another blog here on BlueCollarBlueShirts.com. As I write these words, the Boston Bruins have defeated the Columbus Blue Jackets in 6 games, meaning that the 2019 Eastern Conference Final will be decided by the Bruins and the Carolina Hurricanes. For fans of the old Hartford Whalers franchise, what a battle from the past.
With the elimination of the Tortorella-led (hyphen included for @WhalePack) Columbus Blue Jackets, this means that you will now see many articles and social media postings, about both John Davidson and Artemi Panarin, in regards to joining the Rangers. To me, based on the lack of talk about anyone else, it seems that John Davidson can waltz right in and take the Rangers Team President job. It's his job for the taking. There really seems to be no one else being considered for the gig.
It's truly funny how time works. Last year, if the Rangers waited after the 2018 Stanley Cup Final, they could've landed both Lou Lamoriello and Barry Trotz. Instead, they jumped the gun, remained with Senile Sather and Jeff Gorton in their respective positions and then went out and hired a coach with no NHL experience, in David Quinn. Were these the right moves? It's too early to tell, especially with where the Rangers are and with what their mission was for the 2018-2019 season.
In the case of the Islanders, I don't see how anyone can say that the Islanders didn't over-achieve. Lamoriello, despite losing his franchise player for nothing, because of the ineptness of Garth Snow, played the free agency market like a crazy horse gambler.
If you equate Lou's moves to bets at the track, you have to say that Lou left the track as a winner. Sure, there were a few ripped tickets along the way. However, as the sun came down on the Islanders season, in the form of a Hurricane from Carolina; ultimately, Lou was a winner this season.
When it comes to Barry Trotz, his hiring was a no-brainer, and in turn, may win the Jack Adams Award in June. Trotz has changed the Islanders culture in Year 1 and if you're an Islander fan, you have to be happy about the future.
That all said, the Rangers didn't get Lou or Trotz. They stuck with Gorton and hired Quinn. However, in what is music to the ears of Ranger fans, Senile Sather has stepped down from his post as Team President. It still amazes me that Sather was the longest tenured GM in the history of NYC sports to not win a championship, yet Dolan continues to employ him. When I look at "The Sather Years", I really wish the Rangers had an owner like George Steinbrenner, as "THE BIG STEIN" ("Seinfeld reference) would've never accepted all these Cupless seasons.
With Sather now gone as Team President (Sather will still rob the franchise financially, by being paid as a "consultant", where I assume he will come up with new ways to not win Cups) the Rangers are looking for someone to replace Senile Sather as Team President.
As mentioned, and as many of you know, the Rangers have not really talked to anyone about this opening. They have patiently sat back and have waited for the playoff exit of the Blue Jackets, as they have pretty much made it known that JD is the man they want.
It is my assumption that JD will be offered the Team President job. However, is it the right move? Sure, JD has ties with the Rangers from both his days as a player and as a broadcaster, but is he the right man for the job? After all, ever since leaving the Rangers broadcast booth to become a front office guy, none of JD's teams have won a Cup. Then again, that pretty much gives him the same resume as Glen Sather, with JD having the advantage of actually being liked by Ranger fans.
While I'm not aware of every candidate on the Rangers short-list, what does surprise me is that Jeff Gorton wasn't offered the job. After all, he seems to be doing a good job as GM of the Rangers, with his only true black marks being the contracts of Brendan Smith and Kevin Shattenkirk. That said, Gorton definitely has more hits than misses. Gorton also has had a little ping-pong ball luck, which should help his team's winning percentage over the years to come.
Maybe it's me, but I don't see whoever replaces Sather changing the course or modus operandi right now. Whoever becomes Team President will most likely adopt a laissez-faire attitude to begin and allow Jeff Gorton to do his thing. Having the second overall pick in the draft makes it that much easier to stay the course as well. The only way I see a Team President overhauling everything, is if in 5 years, the Rangers are still stuck in the mud. I don't forsee that happening.
The biggest question to be answered is "does JD want to leave Columbus and take the Rangers job?" I don't have any insight on that, but if you're JD, this would be a great move for a myriad of reasons. For starters, Columbus has a ton of free agents and may have peaked. Getting away from Columbus gets him out of a messy situation.
By coming to NY, JD will be embraced by a third generation of Ranger fans. He's beloved by the fans who saw him play and help the team get to the 1979 Stanley Cup Final. He's beloved by fans of my generation, fans who listened to JD & Sam call years of Ranger games on television. With the Rangers having already bottomed out and looking to make a run in the near-future, JD can be part of that.
And last and not least, by working for the Rangers, JD will have a job for life. You literally can't be fired by James Dolan. You can be a sex crazed maniac and sexually harass women like Isiah Thomas. Do you know how Dolan punished Thomas for costing him $10M+ in legal fees and payouts? By making him the President of the women's basketball team that Dolan owns!
Plus, look at Sather himself, 19+ years as an employee with no championships to show for it, yet Sather is still being paid as a consultant! For a big city and big time job, there's no job accountability to worry about when working for Dolan. The only thing you can't do as a Dolan employee, is give constructive criticism about the team. Just ask Hall of Famer Marv Albert. Oh, and don't call out Dolan at a sporting event, or else you'll be Charles Oakley'd. Besides that, you're as good as gold!
Before moving along on the topic of Panarin, let me share with you my last few blogs, in case you missed them:
---
---
---
---
---
---
While I don't think you'll hear much of a contrarian opinion on the topic of the Rangers bringing JD into the fold, I do think you will hear a lot of debate about the topic of the Rangers trying to sign Panarin.
Let's get one talking point out of the way first – IN MY OPINION (I always feel I have to remind people these blogs are my opinions, as some people try to say that I report my opinions as fact) I feel that if the Rangers sign Panarin, then that means the rebuild is 100% over.
Let's face it – Panarin won't come cheap. If you're going to invest money into Panarin, you're telling the fans and the league that you're playing to win. Furthermore, Panarin will be 28 years old, come the start of the 2019-2020 season. You have to think, at his age, and missing the height of the Blackhawks three Stanley Cup victories, that Panarin wants a crack at the Cup. Do you think he's really going to wait until he's over 30 years old to compete for a Cup again, especially after getting a taste of the playoffs with the Blue Jackets this season?
Again, it is my OPINION, that if Panarin signs with the Rangers, both the Rangers and he are invested in WINNING NOW. That goes doubly if the Rangers keep the overrated goalie, which is a topic I'll get into after this one.
As far as where Panarin goes, the same Panarin that will be the crown jewel of this upcoming class of free agents, there are cases to be made for several teams. Of course, Panarin can opt to stay in Columbus, but with the situation there looking worse, especially if Bobrovsky leaves, it's more than likely that Panarin is wearing a new sweater next season.
One team that Panarin could sign with are the Florida Panthers. They could give him the best deal financially, as there is no state income tax. Therefore, an $8M, $9M or $10M+ contract will go a lot further than the money he would make in New York. By going to Florida, he would be reunited with a coach who never wanted him to leave Chicago in the first place, in the recently hired Joel Quenneville.
Playing in Florida has many positives. As mentioned, more money goes into his pocket. Outside of financial reasons, you're living in great weather year-round. Not that the NY hockey market is as intense or has as much pressure, as say the cities of Toronto or Montreal, but by playing in Florida, Panarin could walk around as a virtual unknown. With Coach Q there, Florida could become a player in the FA market and it could give Panarin the best chance to win.
Another team Panarin could sign with are the Islanders. However, 999 of a 1000 times, if a free agent has the chance to sign with the Islanders or the Rangers, the player is going to sign with the Rangers. This is well known and with the state of the Islanders & their nomadic status, this applies more than ever before.
The only way I could see Panarin signing with the Islanders over the Rangers, is if Panarin truly feels the Islanders, and their management, can give him the best chance to win. The Islanders can offer Panarin just as much money as the Rangers can, but playing with the Islanders for a full-season is like playing in the minor leagues. John Tavares knows this. We all know this.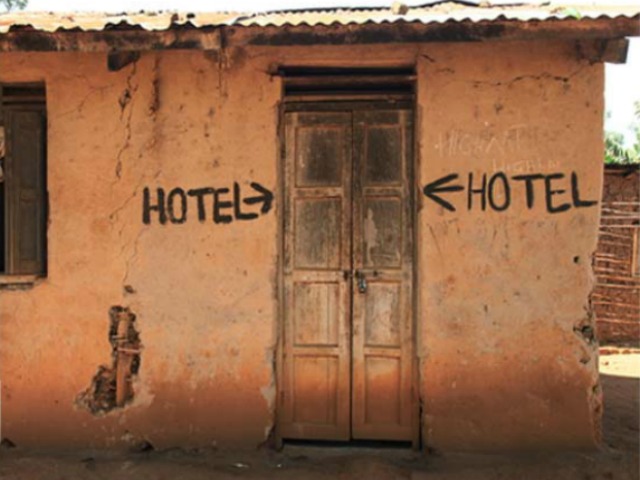 Listen, this is not breaking news – I've never played in the NHL. That said, I've talked to ex-NHLers and have listened to enough interviews and podcasts to know that the Rangers treat their players like elite citizens. The Islanders, due to money issues, treat their players not as valuable assets, but as "regular Joe's."
And let me be clear here -there's nothing wrong with being a "regular Joe." I consider myself one. However, when you're dealing with high-priced millionaires, you have to give them different treatment than the regular Joe paying to see them.
By signing with the Rangers over the Islanders, Panarin will sleep in the best hotels, eat the best food, have access to the best trainers and doctors, have the best real estate agent and have the red-carpet rolled out for him. By signing with the Islanders, Panarin will be cramped up in a school bus during road-trips, sleep at hooker hotels, have a 50 year old broken-down Korean woman give him a massage (don't tell Robert Kraft) and will go to bed not knowing where his next home game will be.
The only possible thing the Islanders can offer over the Rangers is that they might have a better shot at the Cup. However, with the tax laws, Panarin can find the same chance of success elsewhere. Plus, if Panarin really values winning over being paid (And at 28, now is the time to go crazy with asking for money, as there will be no better time in Panarin's life to make "that bread", pardon the pun) he'd take a one year deal and sign with the Bolts or something.
For the fans who don't want Panarin and cite the years and money the Rangers would have to give him, I see their position. It's not like the Rangers have a great history when it comes to free agents. Just look at the last big free agent signing – Kevin Shattenirk.
Whether it's Bobby Holik, Wade Redden, Chris Drury, Scott Gomez or whatever other name you want to use as an example here, when it comes to big name and big money free agents, the Rangers don't exactly have a ton of success in this department. In fact, they really have none. If you allow history to be your guide, then I can see the cause for concern.
While I'm a big proponent of promoting Rangers history, whether it's positive or negative, I do think the Rangers should take the gamble on Panarin here. If they can get rid of Lundqvist and his money & somehow find a taker for Smith and/or Shattenkirk, then I'm really for opening up the coffers.
Cap-wise, the Rangers are in a great position, especially with a lot of young guns on rookie contracts. You can afford Panarin, all while growing guys like Shestyorkin, Georgiev, Kravtsov, Chytil, Fox and whoever the second overall pick will be, which is most likely going to be Kakko.
If you notice from the names above, and when you think of other guys on this roster like Buchnevich and Namestnikov (should he remain) the Rangers have a ton of Russians on this team. Shit, you might as well want to start referring to the Rangers as "The Redshirts"!
While the Rangers have ways to go, they could have the best NHL team made up of Russians since the Detroit Red Wings. Why not double-down with Panarin? After all, these commies are going to need a leader! With the team the Rangers already have, they might as well add the Russian anthem to the Canadian & American national anthems that they sing before puck drop!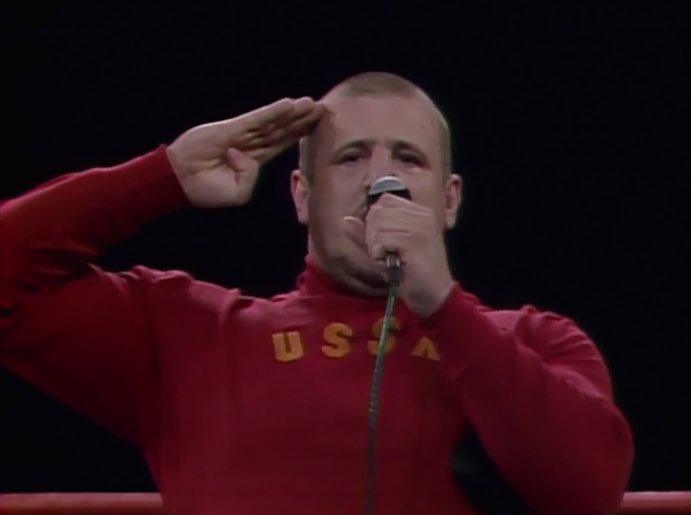 All in all, I fully expect the Rangers to make an offer to Panarin, especially if JD lands the Team President job. I think the Rangers will be major players come July, as I think they will make a go of Panarin and try to get rid of some of the bad contracts on this roster, in particular, the contracts of Kevin Shattenkirk and Brendan Smith.
As mentioned on previous blogs, I wouldn't buy-out Smith or Shattenkirk, because after-all, at the very least, you can assume 50% of their deals and you can trade them. I'm aware that Shattenkirk has a limited NMC, but you still can move him. One person who you can't move is Henrik Lundqvist, a person who made a ton of headlines today.
And now, for the main event of this blog! After all, the second this news broke, my time-line was flooded with people asking for my opinion on this!
In case you missed the story, a Swedish website did an interview with Henrik Lundqvist, an interview which was released on Monday morning. The link to the story is here: https://www.expressen.se/sport/hockey/nhl/jag-vet-inte-om-jag-blir-kvar-i-rangers/?utm_medium=link&utm_campaign=social_sharing&utm_source=facebook&social=fb
While I know some of you readers are Swedish, for my mostly non-Swedish reading audience, here was the quote that got the Cult of Lundswiss all in a tiff: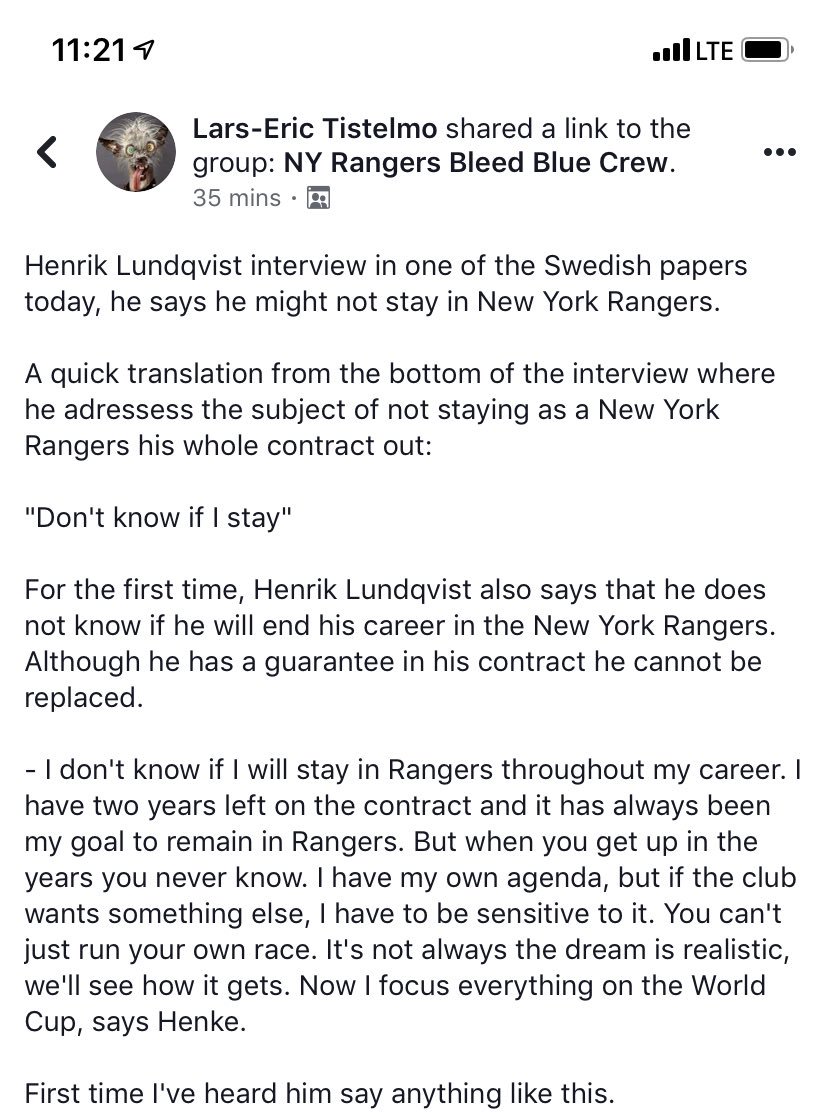 Right off puck drop, the best thing about this story were the devout members of the Cult of Lundswiss making up whatever they could to discredit this story. Terms like "FAKE NEWS", "BULLSHIT" and "CLICK-BAIT" were all used. And let's face it, none of these people knew the background of this Swedish website, but DAMN IT, if an article paints Lundqvist in a negative light, the Cult of Lundswiss must do their best to discredit it! There's no time for fact-checking!
I mean look at the reaction of this nimrod, an elderly gentleman who spends his free time making charts and regurgitating Rick Carpiniello all day long on social media: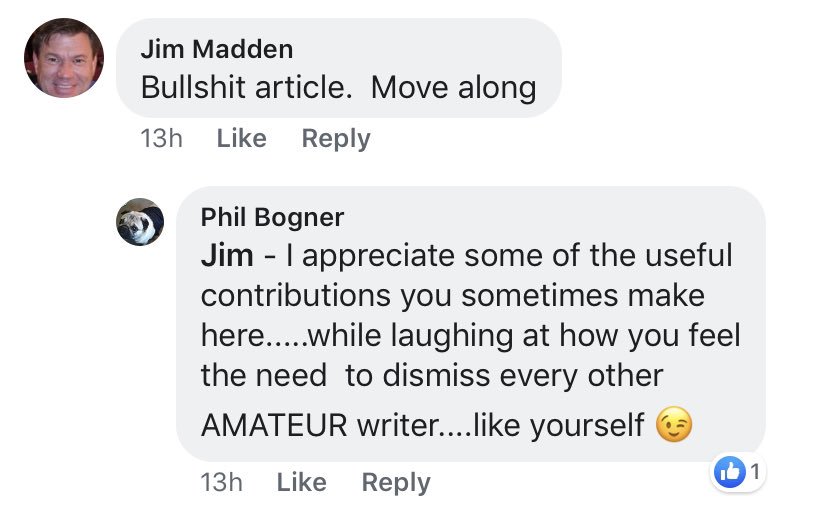 What Jim didn't talk about, was the fact that NHL.com RAN THE SAME STORY!
Here are snippets from the NHL.com story, which you can read in its entirety here: https://www.nhl.com/news/henrik-lundqvist-unsure-if-he-will-retire-with-rangers/c-307239792
Henrik Lundqvist reiterated his desire to finish his career as a member of the New York Rangers, but told Expressen, a newspaper in Sweden, on Monday he isn't sure if that will happen.

"I don't know if I'll stay with the Rangers my entire career," said the 37-year-old goalie, who has two seasons remaining on a seven-year contract he signed Dec. 4, 2013. "I have two years left on my deal and it has always been my goal to stay with the Rangers, but once you get up there in age you never know. I know what I want, but if the club has other ideas I know I'll have to listen. You can't just do your own thing.
"Sometimes the dream might not work out in the end … we'll see what happens. Right now all my focus is on the upcoming World Championships."
Maybe Jim Madden should hold up and not move along. Maybe he should read the article on this topic from the official site of the NHL. This isn't a bullshit or click-bait article, this is an interview where Lundqvist talked about moving on.
Of course, the yellow journalist himself, the King of all Lundqvist propaganda, in Larry Brooks, immediately called Lundqvist for more on this. You can read what Brooks wrote here: https://nypost.com/2019/05/06/henrik-lundqvist-recommits-to-rangers-after-eye-opening-quote/
If you're too lazy to fight all the ads and spyware on the NYP website, here's the highlight of the Brooks article:
The Rangers' goaltender, who said during a pre-World Championship event in Sweden that there is no guarantee he would finish his career on Broadway, reinforced his commitment to the organization in an email correspondence with The Post.

"I'd like to clarify my statement because I feel it caused some unnecessary speculation," Lundqvist wrote. "My thinking hasn't changed. The organization and I are on the same page.

"What I meant is that a player never becomes bigger or more important than an organization. While it is still my goal to win the Cup in New York before I retire, at the same time I understand as a player that I have to respect the position we are in and process we are going through."
Now, now – let's digest and assess.
For starters, this is a story, no matter how you may feel. This isn't "bullshit", as the idiotic people who make graphs all day will try to lead you to believe.
That said, this story isn't really indicative of anything. However, it should be the due diligence of Jeff Gorton to follow up with Lundqvist and re-open the talks of waiving that NMC. I have talked about this all season and most recently, two blogs ago, which you can find a link to at the top of this blog.
As mentioned two blogs ago, the Rangers should not waste a minute of Benoit Allaire's time with someone who isn't here for the future. Furthermore, Lundqvist no longer has a bond with these guys. He's become the principal and not a fellow classmate chum. Plus, who wants to be berated in post-game interviews and get the evil-eye on the ice after every soft goal Lundqvist allows? How does that help a team "re-building"?
The Lundqvist situation is something talked about to death, with me being one of the biggest offenders. (SHOCKER!) However, keeping Lundqvist here does nothing for a rebuild. It also makes the Panarin situation difficult to assess. Lundqvist's contract, while the worst in the league, isn't the main problem when looking at Lundqvist. It's the fact that he's regressing and his stats suck. You can get much better and for much less. Plus if you're rebuilding, why hold onto an aging and regressing goaltender when you have a better product in Georgiev and possibly have your next franchise goaltender in Shestyorkin?
I've made my points all before on Lundqvist, so I'll stick with the story from today. I don't think Lundqvist is saying he'll waive his NMC tomorrow. I think what he's saying is that he plans on playing past his current contract.
From what he said in this interview, it looks like Lundqvist wants one more contract, even if it's for one or two more years. However, with the current state of the Rangers, past this idiotic deal that he currently has, it makes no sense to keep Lundqvist now and it definitely won't make sense to re-sign him when this current deal expires. I think he sees that, hence what he said in this interview.
Of course, with a quote like this, it's more of the "woe-is-me" sympathy game from the Cupless wonder, a Cupless wonder who treats the IIHF Worlds tournament as a major deal.
As mentioned in the past, former two-time Cup winner and HOFer, in Phil Esposito, has called the IIHF tournament "a scrub tournament with scrub teams." What Espo means by that, is that the real tournament is the Stanley Cup tournament and the IIHF World's tournament is for younger players, like this guy: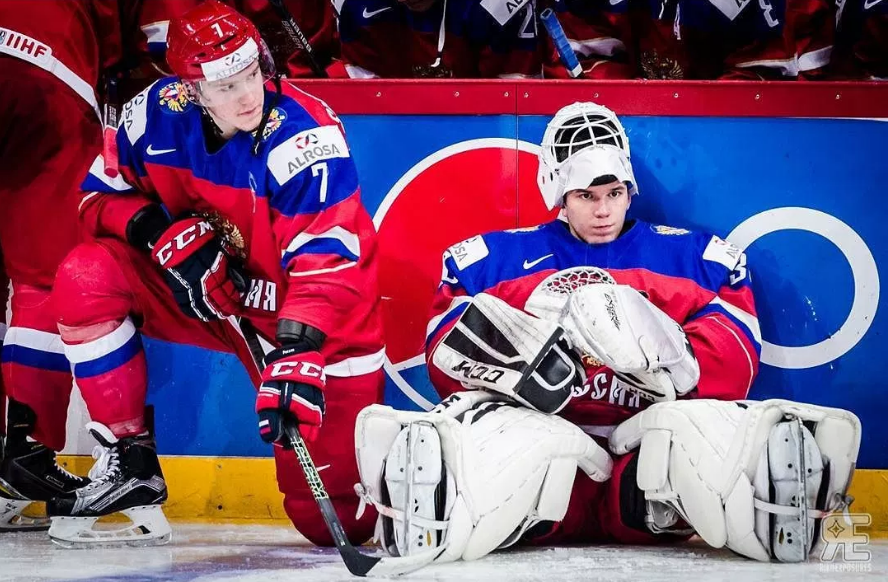 The IIHF World's is a nice tournament, a tournament that features excellent talent. I enjoy watching it myself. That said, for Ranger fans and really, as hockey fans, for most of us, the only thing that we care about is the Stanley Cup.
It's nice if Team USA can win the IIHF World Tournament, but at the end of the day, it's the inferior tournament and we care more about our pro teams winning the Stanley Cup than our national team winning a Gold medal, in games that can be decided by shoot-outs. (Yes, a Gold Medal can be decided by a shoot-out.)
Oh, and remember how Lundqvist ducked every good team in 2019 and said he was "too mentally drained" to play against Columbus or Pittsburgh, after losing to the terrible Devils? It's amazing how fresh he feels now, when playing in front of a Sweden team that treats this tournament like it means more than the Stanley Cup. Pathetic.
Let's not forget that the Rangers can't even get their highest paid investment to win against bad teams or even play against good teams, but he can play for Sweden for free.
At the end of the day, Lundqvist WILL never win a Cup in NY. He realizes that now, which is why he takes such pride in playing in a tournament that is really designed for younger talent.
It's funny, on social media today, I saw people compare Henrik Lundqvist to Eli Manning. In what world are these people living in? Eli Manning never buried his teammates and oh yeah- WON THE BIGGEST GAMES OF HIS LIFE. Spare me the team game shit too – as NYers, all we care about winners. That's why Matteau still makes money 25+ years later.
If there is any athlete Lundqvist should be compared to, it's Patrick Ewing. Like Patrick Ewing, I hope Lundqvist winds up in Seattle if he won't waive his NMC.
It's up to Jeff Gorton to see if he can get Lundqvist out of here. If Lundqvist won't waive, and with the Rangers having cap room, I'd love to see Gorton explore the possibility of buying Lundqvist out. When you think about it, this buy-out isn't that bad:
The Rangers have the money for a buy-out. Of course, I'd like to see Lundqvist waive his deal and the Rangers trade him, but realistically, not one team in the NHL is going to pay $4.25M (Rangers would have to eat half the money) for a back-up goalie with stats that are some of the worst in the league.
Lundqvist may try to boost his confidence by beasting on easier competition and with an All-World team in front of him, but come the 2019-2020 season, it will be more of the same for his regressing numbers. The real story here is that he is even thinking of playing past his current contract.
---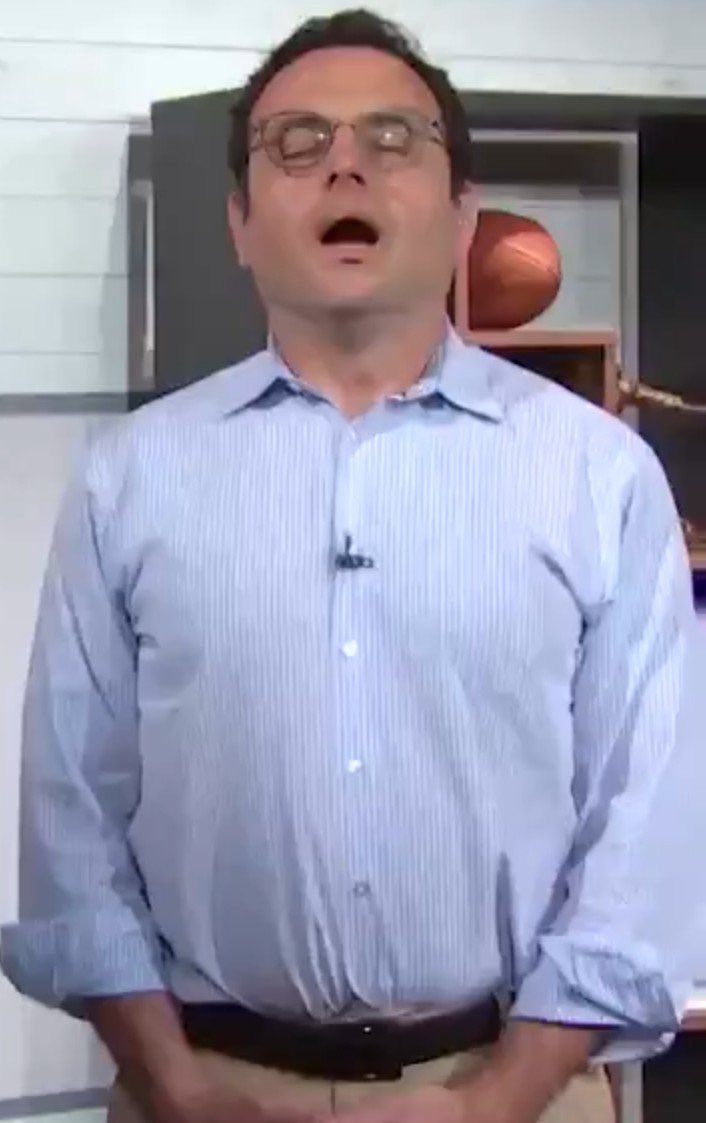 To close up on today's blog, a few thoughts if you will:
— If you're a conspiracy theorist, it looks like the NHL is doing everything they can to influence a Boston vs San Jose SCF. Fuck both of those teams.
— Alain Vigneault has added Michel Therrien and Mike Yeo to his Flyers coaching staff. In other words, AV has added two former ex-NHL Head Coaches to his team. Of note, Lindy Ruff wasn't contacted. I wonder why?
— I really hope the Avalanche win Game 7 of the SJS/Av's series. They are just more exciting to watch to me. Plus, I hate how SJS beat Vegas.
— Boston vs the Bunch of Jerks is set for the ECF. I think everyone outside of New England is pulling for the Hurricanes. TAKE WARNING!
— Stars vs Blues Game 7 is tonight. A Stars win is good for the Rangers, as it gives the Rangers an extra first round pick. However, as a fan of the goaltenders, I see Binnington being the difference in a 2-1 Blues victory. I hope I'm wrong. After all, I had the Islanders vs Blue Jackets in my second chance ECF bracket!
Oh, and how about to follow-up my blog from two blogs ago, where I mentioned the women that attend these games? This woman has to be cold: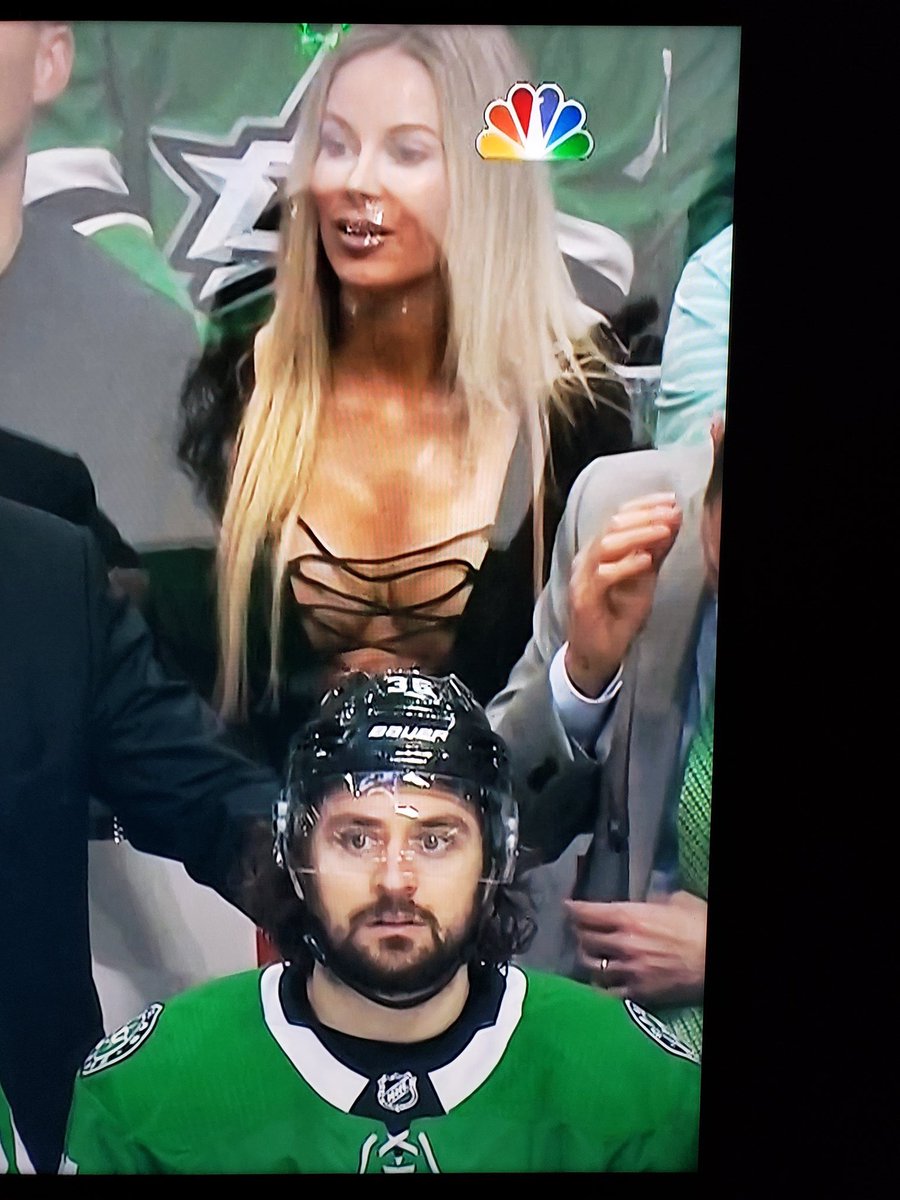 See ya next time!
As always, thanks for reading and…
"LET'S GO RANGERS!"
Sean McCaffrey
BULLSMC@aol.com
@NYCTHEMIC on twitter