Greetings and salutations everyone and welcome to another blog here on BlueCollarBlueShirts.com.
As the NHL hits the mid-way point of the second round, of the 2019 Stanley Cup Playoffs, for Ranger fans, outside of rooting for the Carolina Hurricanes right now, the only date that matters is June 21st, 2019. On that date, Ranger fans will find out if they will be buying the jersey of Jack Hughes or the jersey of Kaapo Kakko.
As we all know, whoever the Rangers draft with their second overall pick of the 2019 NHL draft, their selection will be decided by what the NJ Devils do with their first overall pick. While nothing is 100% until the Devils stand on that podium, the thinking is that the Devils won't do anything out-of-the-box, and will take Jack Hughes, thus leaving the Rangers with Kaapo Kakko.
I don't know if it's because people are bored, need to drum up clicks with their 3749836489373476 useless updates or what, but one theory thrown out there is that the Rangers may explore trading their second overall pick of the draft to Vancouver. In that scenario, that means the Devils would've took Kakko with their first overall pick, because Vancouver is only interested in Jack Hughes.
The reason why Vancouver is only interested in Jack Hughes, and not Kakko, is because Vancouver currently has his brother, Quinn Hughes, on their roster. It is rumored that the Canucks want the Hughes brothers. While Jack and Quinn aren't twins, perhaps Vancouver thinks that after the long careers that the Sedin brothers had in the Pacific Northwest, that getting a pair of brothers is the right move.
In any event, I think all this Vancouver trade talk is just that – TALK. It would make no sense for either the Rangers or Devils to give up their draft pick. I mean, it's not like Vancouver is going to trade both Boeser, Pettersson and their first round pick for Jack Hughes.
As time has gone on, I've started to trust Jeff Gorton a bit more, so I am not really worried about this. Plus, in the Rangers marketing materials and in their season-ticket drives, they have hyped their second overall pick. Jeff Gorton is not an idiot like Dave Gettleman, of the NY Giants, is. Gorton knows what to do with his pick.
Quick aside on Gorton, I've mentioned this a bunch of times on this site – Gorton will make his legacy during this draft and this off-season. To me, the tanking crap, or the talk of tanking, is over. If Gorton can build a Cup winner here, what probably won't be lost was being extremely lucky with landing the second overall pick. We can all thank Alexandar Georgiev for that, as he picked up those 3 of a possible 4 points at the end of the season! THANK YOU KING OF KINGS!
In closing on this Vancouver hogwash, Gorton knows what he has to do. I stand by what I said after the NHL draft lottery – Jeff Gorton and the Rangers will make their easiest pick in team history, come the 2019 NHL Draft, with their second overall pick. Seriously, after the Devils announce their pick, Gorton should just march up to the stage, save us the five minutes in-between picks bullshit, and just announce he is taking whoever the Devils didn't select. I don't think I'm breaking any news to you here.
Before barreling along here, here are my last few blogs, in case you missed them:
---
---
---
---
---
In the big Rangers news of the week, the Carolina Hurricanes have just been aces with the Rangers. Not only are the Hurricanes currently one game away from sweeping the Islanders out of the playoffs, the Hurricanes made a trade with the Rangers this week, a trade which many NHL experts are calling a huge win for the Blueshirts.
Here's the news from the Rangers, in tweet form: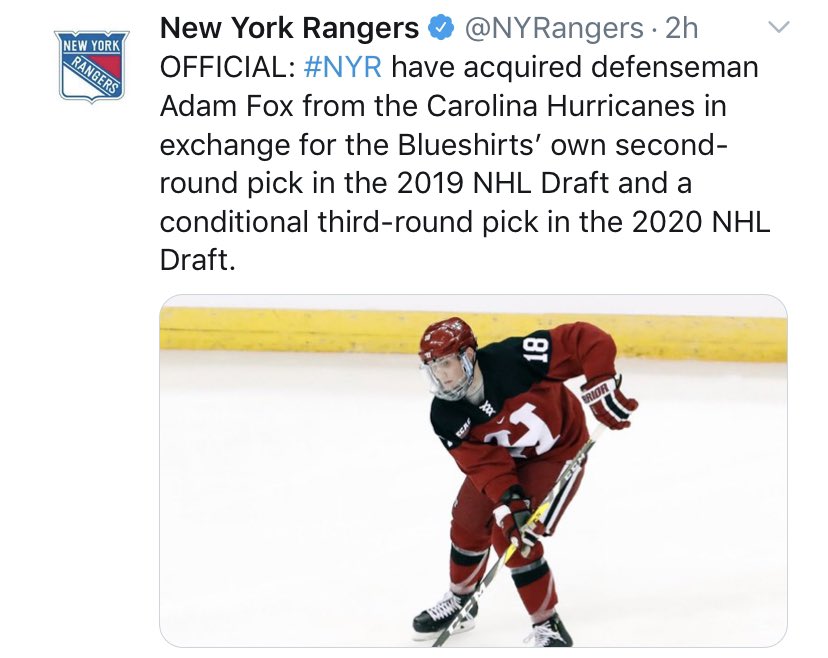 Here's the press release on Adam Fox, courtesy of the Rangers website, at NYRangers.com:
New York Rangers General Manager Jeff Gorton announced today that the team has acquired defenseman Adam Fox from the Carolina Hurricanes in exchange for their own second-round pick in the 2019 NHL Entry Draft and a conditional third-round pick in the 2020 NHL Entry Draft.

Fox, 21, skated in 33 games with Harvard University this past season, registering nine goals and 39 assists for 48 points, along with a plus-23 rating and 14 penalty minutes. He was named a finalist for the Hobey Baker Award as the top player in collegiate hockey in 2018-19, and he was also named a First Team All-American. Fox established collegiate career-highs in several categories during this past season, including goals, assists, points, and plus/minus rating. He led the NCAA in assists and ranked fourth in the NCAA in points in 2018-19; he ranked second among NCAA defensemen in points, only trailing Hobey Baker Award winner Cale Makar (49). In addition, Fox led the NCAA in assists per game (1.18) and points per game (1.45) during the past season. He led all players in ECAC Hockey in overall points, as well as in points in ECAC Hockey conference games (33 points in 22 intra-conference games) in 2018-19.

Internationally, the Jericho, New York native has represented the United States in four major tournaments, and he has helped Team USA earn a medal in all four of them. Most recently, Fox helped the United States earn a bronze medal at the 2018 IIHF World Junior Championship, as he registered five points (one goal, four assists) and a plus-six rating while serving as one of the team's alternate captains, and he was named one of the Top Three Players on his Team in the tournament. He also helped the United States earn a gold medal at the 2017 IIHF World Junior Championship, as he notched four assists in seven games. Fox was named the Best Defenseman at the 2016 IIHF U18 World Championship while helping the United States earn a bronze medal, as he registered nine points (one goal, eight assists) and a plus-15 rating in seven games and led all defensemen in the tournament in assists and points. In addition, he earned a silver medal with the United States at the 2014 World U17 Hockey Challenge.

Fox was originally selected by Calgary in the third round, 66th overall, of the 2016 NHL Entry Draft. He was acquired by Carolina in a trade with Calgary on June 23, 2018.

---
As mentioned a few blogs ago, unlike others, I can't bullshit you and pretend that I've seen Adam Fox play. All I know is what I've read about him from people who spend their lives watching children play hockey. From all reports, Adam Fox has the potential of being a great NHL defenseman. Fox is also a Hobey Baker Finalist. However, for what it's worth, Jimmy Vesey won that award in 2016, while playing for the same team that Fox plays for, in Harvard. Would you really consider Vesey a game-changing NHL player? I didn't think so.
Quick aside – people have been using the Hobey Baker Finalist tag whenever talking about Fox. I would say 99% of those people don't even know who Hobey Baker was. If you ever get the time, do a Google search. Hobey Baker had an impressive life in the short life he had. (He was killed testing an air plane during World War I.) Baker was also the first American enshrined in the Hockey Hall of Fame and was a decorated serviceman of the Army Air Forces. I just feel that sometimes people throw the name of these awards around, without knowing the legacy of the men whose names these awards are named after.
When it comes to the signing of Fox, as usual, Ranger fans bickered among each other. To me, this was a no-brainer of a deal. While Fox isn't "proven", you would have to think he's a better asset than whatever the Rangers would've got with a second or third round pick. However, to be fair, you can't really know for sure, for at least five years. Only time will tell who won this trade. That said, this is a low-risk, high-reward trade for the Rangers.
The major argument against this trade is that it's been made clear that Adam Fox had no interest in playing for Calgary or Carolina. Adam Fox grew up a Rangers fan and that's where he wanted to play. Of course, you can twist this into saying that Fox has an ego and who is he to dictate where he plays, but on the other hand, as a Rangers fan, you have to love his confidence in wanting to play for his home team. Of course, the devils advocate in me says this – "how's that working out for Kevin Shattenkirk?"
We've seen athletes dictate where they want to play before. Whether it's Eli Manning or Eric Lindros, what Adam Fox did isn't unprecedented. Furthermore, it is within Fox's right to play all four years of college hockey. He doesn't owe anyone anything. Granted, the Rangers could've let Fox stay away from the NHL for a year and then sign him, but why wait? It's not like the price to get Fox was that steep or gut-wrenching.
Let's face it, I would say that 99.9% of people reading this blog never played in the NHL before. If at a young age, we had the chance to play for our hometown team, the team we love, wouldn't we want to make that dream happen? Fox hasn't done anything wrong here. He just played his hand with the cards given and he got what he wanted. It just happened to turn out that the Rangers are currently young. If Fox tried this 4-5 years ago, this move may have not worked out for him, with veteran guys like McDonagh, Girardi, Staal and others here.
For Fox, all the stars aligned and like the Rangers landing the second overall pick of the draft, everything worked out. Let's hope it all works out on the ice for him too.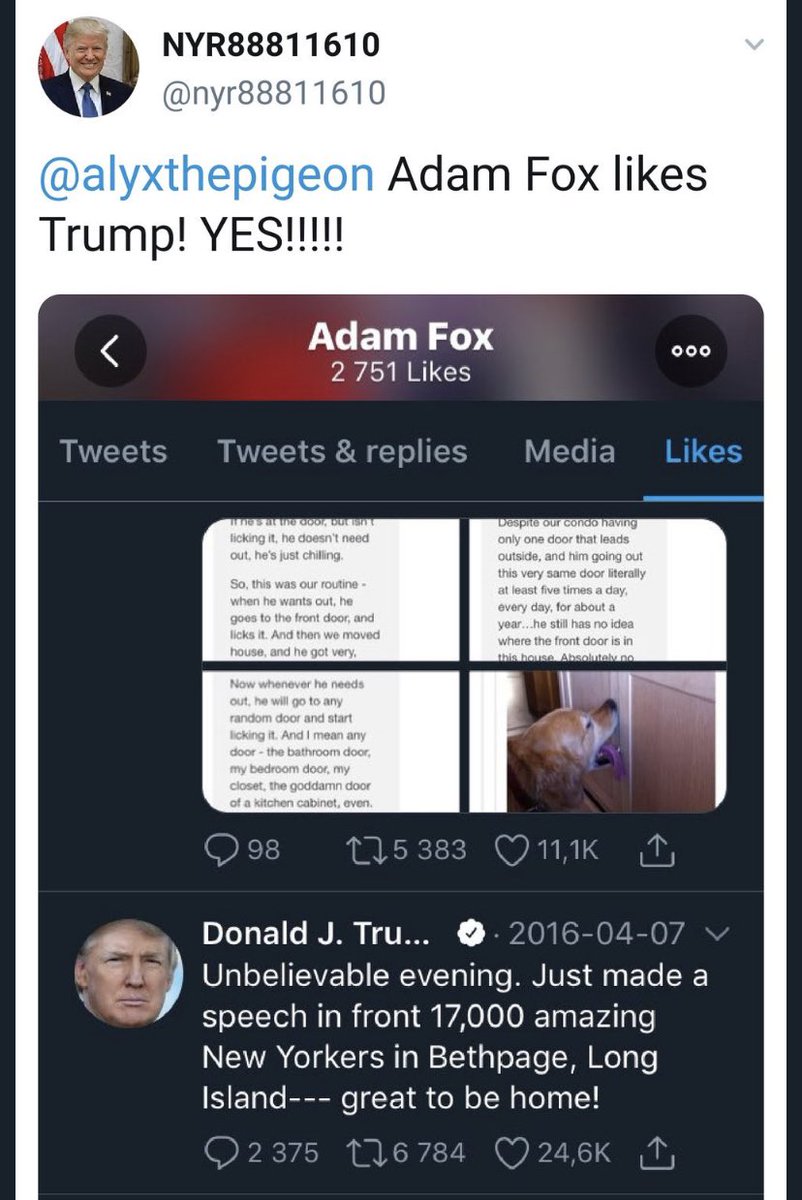 As brought up a few blogs ago, once a young athlete becomes famous, the new thing to do is to do a social media background check on that person. I don't agree with it, but of course, since the information is out there, people are going to seek it.
Ranger fans were ecstatic with Fox's twitter history, as it was full of Ranger-related tweets. There are tweets of Fox rooting for the Rangers, live-tweeting Ranger playoff games and there's even a tweet of Fox praising Henrik Lundqvist, which the Cult of Lundqvist adored.
Quick aside, let's see how much Adam Fox loves Henrik Lundqvist when Lundqvist is giving him the evil eye after a 50′ goal allowed. Let's see how much Adam Fox loves Lundqvist when Lundqvist is burying the defense to John Giannone after giving up 6 goals to the Ottawa Senators!
In recent times, and I have shared this on past blogs, we've seen Ranger fans trash Tony DeAngelo, Ryan Strome and Brendan Lemieux, all because they are public supporters of the American President. DeAngelo could have a 3 point game, Lemieux could have a Gordie Howe hat-trick and Strome could score an OT GWG, and these fans do not care – they will talk about their hatred of these players, just because the politics of those players aren't theirs. That's the liberal way.
To me, I don't give a crap who a player votes for. In my opinion, on the scale of evil, Scientologists are one rung below child molesters and terrorists. However, if Tom Cruise or John Travolta could give the Rangers a 100+ point season and a Stanley Cup, I'd be cheering for them and singing their praises to the fictional Xenu.
It always amazes me how fans will write off a player just because of politics. In most cases, these are the same fans who have no problem watching the National Felony League, (NFL) a league which promotes murderers, rapists, drug dealers, child abusers, dog killers and many other criminals. I know Trump Derangement Syndrome is real, but to admonish a player on social media because of how they voted? Get lost!
In closing on Adam Fox, I thought this was a great trade for the Rangers. It's a nice story with the hometown boy looking to win a Cup for his team. It would be an even better story if that dream is realized.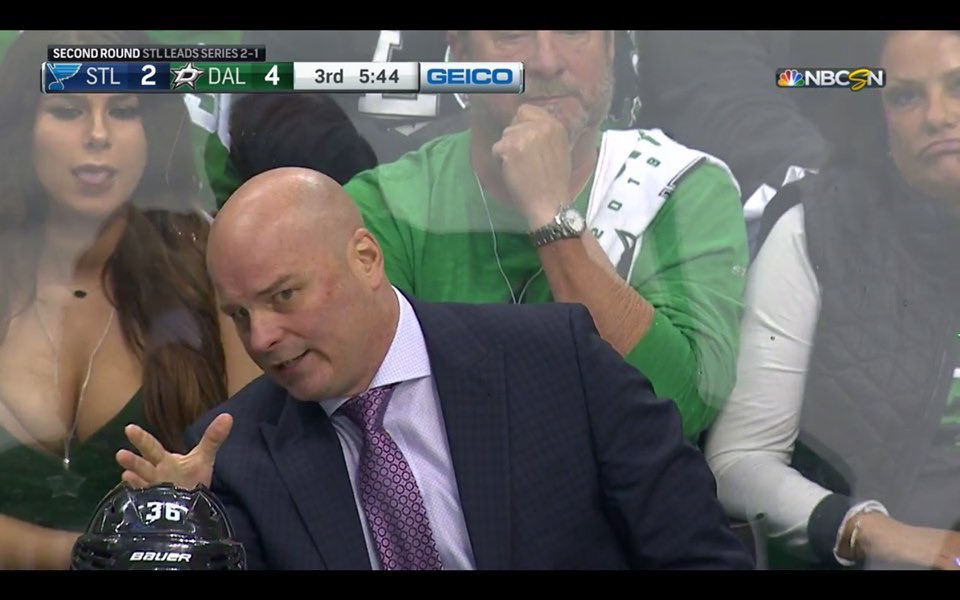 To side-bar on the topic of the NHL playoffs here, I gotta say, it always amazes me how women have no problem exposing their bare chests to the cold and frosty conditions of the NHL ice. What doesn't amaze me, is how the NBC cameras always pick up the cleavage!
These camera people and producers know what they are doing. I'm not going to go through a full perv-catalog of NBC cameras focusing in on these women, but for Ranger fans, there was that one woman during a Rangers vs Bruins NBC telecast last season, whom was also on full display. Just another reason why the NHL playoffs are the best playoffs in sports!
Listen, I'm all for NBC zooming in on different "Cups", pardon the pun, but not for nothing, don't these women get cold? That's always my second thought when I see these women showing off the merchandise.
Moving along.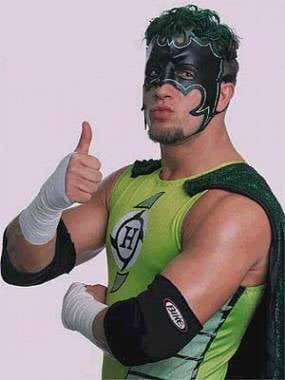 Some quick thoughts on the second round of the playoffs:
Islanders vs Hurricanes – I can't believe that the Hurricanes are one game away from sweeping the Fishsticks out of the playoffs. I really thought the Isles would win this series in 6. Instead, the Isles could be golfing at Eisenhower Park by the weekend.
Goaltending has been the key to the series. All three goalies, yes three, with McElhinney having to play in light of the injury suffered to Mzarek, have been stellar. Even with Lehner's gaffe in game three, you can't blame Lehner for the Islander struggles.
I said this before the series and I still believe this, no matter what bullshit the NY Post tries to feed you – playing those first two games at Barclays killed any home ice advantage the Islanders could've had. Sure, you can argue the Isles didn't score goals, calls didn't go their way, and whatever else you want to say; but in what world is playing at Barclays BENEFICIAL for the Isles? It's not. Playing at the Coliseum gives the Isles more of an advantage than playing at a shitty rink they abandoned nearly three months ago. The Barclays sucks and you can't say playing there helped the Isles.
I gotta say, the Island hasn't been hit this hard by a Hurricane since Hurricane Sandy. When the Isles get bumped out of the playoffs, we're going to need a lot of pumps and sandbags for all the tears.
And before you start with your "waa, waa, he's so insensitive" crap, I donated to Hurricane Sandy victims, personally opened up my home to several victims and joke about everything equally. Come off your high horse!
(Oh, and how long before the deranged and demented liberals, like AOC, demand that the Hurricanes change their name, because it's insensitive in 2019? This isn't that unfathomable, is it?)
---
Blue Jackets vs Bruins –
I'm really rooting for a CBJ vs CAR ECF. Who would've thought these two teams would become Metro Division "powerhouses"? These are two teams that had the misfortune of playing in a division with teams like the Capitals, Penguins and Rangers. Now, these are the two teams that could represent the Metro in the SCF.
And really, in the new salary cap era, the Metro has put more teams to the SCF than any other division. Shit, the last three Stanley Cup winners came from the Metro. Could we have our fourth straight Metro Stanley Cup champion?
The biggest talk emanating from this series, once again, features the cheap-shot scumbag known as Brad Marchand. Did you see what he did in Game 3? If not, here it is:

Brad Marchand punching the back of Scott Harrington's head while Harrington is down on his knees. pic.twitter.com/3JYYH8o89O
— Flintor (@TheFlintor)
May 1, 2019
I've done blogs laughing at millennial crybabies. I have done blogs advocating for the removal of the instigator penalty. I've done blogs promoting fighting in hockey. That said, while some people will chalk up this latest Marchand misdoing as "part of the game", to me, this is bullshit.
For starters, the Vegas Golden Knights were eliminated from the playoffs because of a garbage penalty called against Eakin. It's a penalty the NHL even apologized for calling afterwards. In what world is what Eakin did a 5 five minute major and match penalty,  but here, punching someone in the back of the head is "part of the game"?
Secondly, the league swears up and down that they want to limit concussions. The league isn't even suspending Marchand for this. So is this what the NHL wants? Guys blind-shotting each other in the back of the head after every whistle? It's one thing to have a face-to-face post-whistle scrum. This was not that. Furthermore, if Marchand punched a superstar like Sidney Crosby in the back of the head, would the league react different? You know they would.
Marchand is a repeat offender, has been suspended a handful of times and has had to pay fines out of his own pocket. For the NHL to allow this without punishment, it just doesn't sit well to me. This is not a one-time thing. Marchand has made a career of playing dirty.
There's one thing to get a psychological advantage, such as when Marchand licked Callahan last year. It's not hygienic, but there is no risk of injury here, unless Marchand has hepatitis and the swine flu. What Marchand did here could be dangerous. Perhaps in a league where if you stay down, you will draw a five minute major and a match penalty, maybe the next time Harrington gets hit in the back of the head, he should go down and stay down. That seems to be the only way to draw a penalty in this league.
Fuck Boston!
---
Stars vs Blues – the series is now tied at two games a piece, as we now head into a best of 3 series. This series, with a high score aside, has gone as predicted – the Blues will go only as far as Binnington can take them and Dallas needs their "Stars", literally, to win games. Four games down and I have no clue who wins this series.
---
Sharks vs Avalanche – San Jose currently leads this series 2-1, with Game 4 being played on Thursday night. I'm surprised – I thought the Sharks would've gassed themselves out a bit. However, the Sharks have played hard and Colorado's inability to finish on chances is the main storyline of this series.
While the Sharks are obviously the veteran team here, trying to make one last go of it, I figured the youth and elite skill from the Avalanche would give the Av's the edge. Instead, the Avalanche look like the inexperienced playoff team that they currently are.
In these playoffs, it's not over until it's over. I'm not ruling the Avalanche out, even if they go down 3-1 in this series. That said, the Avalanche must convert on the plethora of scoring opportunities that come their way. If not, the Sharks will find themselves four games away from a return to the SCF.
---
In the final topic of today's blog, while I know this is a topic I've been talking about for years, the Rangers must "waive" goodbye to Henrik Lundqvist. I don't care how it's done. Deport him. Tell him it's the press box for the season if he won't waive. Buy him out. Beg him to retire and give him a $17M office job. I just don't care.
Truly speaking here, for the Rangers to embrace this youthful new era, they can't allow the ghosts of past Ranger failures to anchor their future.
All you have to do is refer to all of my blogs from the last five plus years. I first said it five years ago and I'll say it for the billionth time here – the Rangers will NEVER win a Cup with Henrik Lundqvist.
In the past, my reasoning for the Rangers failure to win the Cup was primarily due to the cap hit of Lunqvist. In the present day, it's because Henrik Lundqvist sucks. He's routinely been at the bottom of the league in every pertinent stat during the last 3 seasons. We've seen his back-ups outplay him night-in and night-out and for much less money.
It is purely idiotic to continue to cater to a guy, just because he has tenure here. It's not like the Rangers gave a fuck about tenure when they bought out Dan Girardi. It's not like the Rangers cared about tenure when they traded Brian Leetch. It's not like the Rangers cared about tenure when they waived Eddie Giacomin. Shit, this is the worst franchise in the NHL when it comes to honoring their history! However, for some reason, they treat Lundqvist's past Cupless exploits as the best times in Rangers history, all while this man, a man with 3 Stanley Cup rings with the Rangers, gets ignored: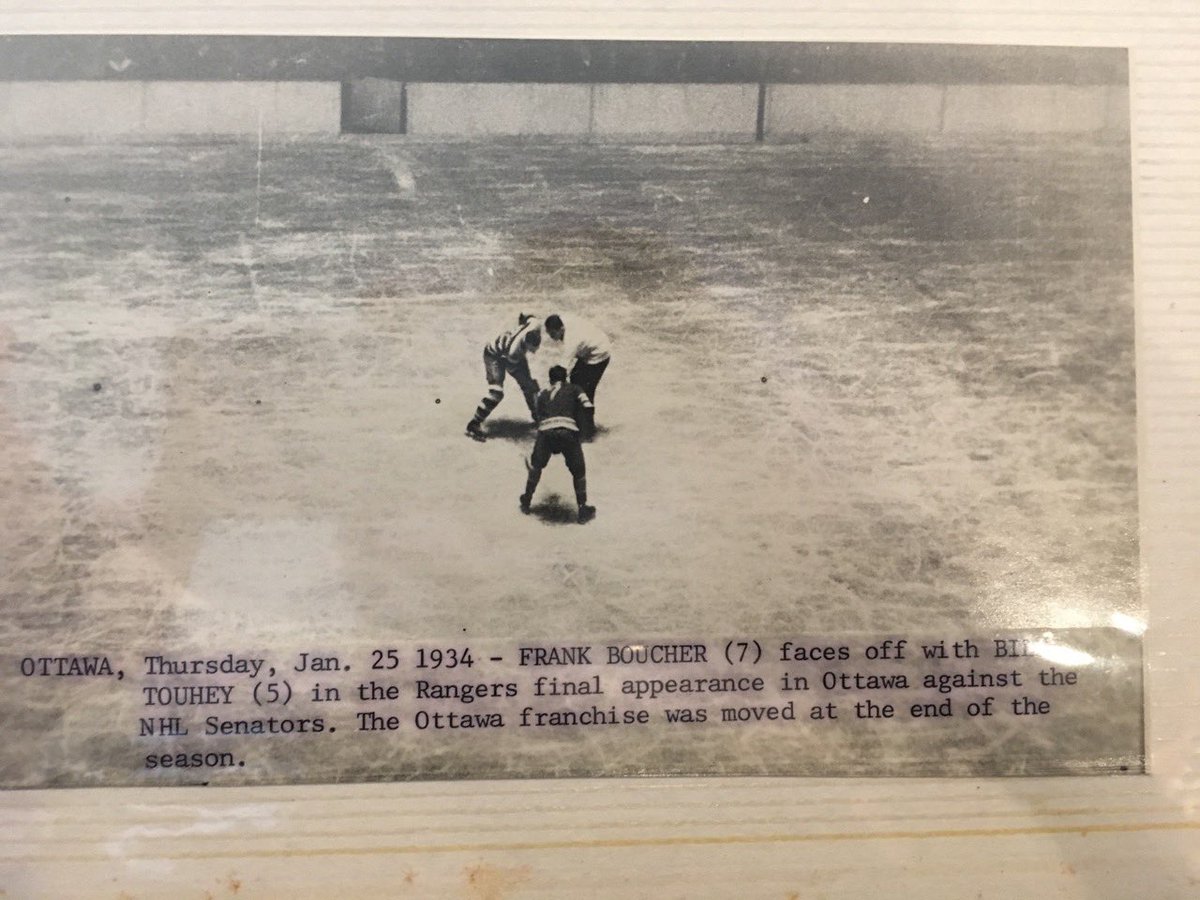 Lundqvist WAS a great Ranger, yadda, yadda, yadda, but with each passing day, he hurts his legacy. It's time for Jeff Gorton to make his biggest move as GM, and rip the band aid off of this wound. The Rangers will be fine without Lundqvist. They were fine before him and they will be fine after him.
The Rangers have two goalies with potential going into 2019-2020. However, and as talked about to death on this site, either Georgiev or Shestyorkin will be the odd-man out, as the Rangers continue with this inane and insane idea that Lundqvist can win a Stanley Cup.
Away from taking playing time and experience from the commie goaltenders, how many post game interviews can you watch, where Lundqvist buries his teammates after games? What good does that do? How does Lundqvist screaming at Filip Chytil or Tony DeAngelo help the Rangers?
The Rangers and Lundqvist have outgrown each other. Lundqvist is no longer revered, nor does he have a connection with any of his teammates. Shit, he's old enough to be the father of 90% of his teammates. What do you think is said behind Lundqvist's back, when these young guys go out at night? Do you think they are high-fiving each other after Lundqvist buries them in the media and makes faces at them all game?
The Rangers are moving into a new direction and really, perhaps into the right direction. There's going to be a ton of talent coming the Rangers way, with Hughes or Kakko, Kravtsov, Fox, Miller, etc. Lundqvist had his run. He serves no purpose to this team anymore, outside of being the face of the Emile Francis 2.0 Era. Lundqvist is just another great Ranger that will never win a Cup. This is a business and in no business would you overpay for an overused and old product, when you can get a fresher and better model at a much better price.
Davey Kerr had his day and retired early. Chuck Rayner had his day and retired, who like Lundqvist, had to carry many bad teams in his prime. Gump Worsley had his day, before he got his dream and was traded to Montreal. Eddie Giacomin had his day and was unceremoniously waived. JD had his day before injuries took their toll. Beezer had his day before he was traded due to business reasons. Mike Richter had his day before injuries knocked him out of the game.
It's just time for Lundqvist to go. I don't how much of the kool-aid you may drink, but it's time for either Georgiev or Shestyorkin to pick up the load and become the new franchise goaltender.
These 2019-2020 Rangers will have a shot at the playoffs. However, they will not win a  Cup with Lundqvist. It's time for a new core to emerge, a core that will hopefully bring better memories than Lundqvist did.
If you scream "WE WANT THE CUP", just know, the Rangers will never win that Cup as long the albatross known as Henrik Lundqvist is here. It's time for the Garden to be full of "GEOR-GEE!" or "EE-GORE!" chants.
The past is to be celebrated and not forgotten, but you can't move ahead if you live in the past. By keeping Lundqvist on the roster, the Rangers don't have two feet in the Cup chasing waters.
Oh and while you're at it, fire Joe Micheletti too.
---
Well that will do it for this latest manifesto. Moving ahead, I expect the Rangers to announce the official signings of Kravtsov and Shestyorkin.
Personally and perhaps unfortunately, I already see my theme for next season – Shestyorkin and Georgiev need to play more & Lundqvist has to go. I truly can't wait until Lundqvist is gone, as I think the team will be better and I won't have to talk about King Nothing anymore.
Since I have no schedule with updates right now, feel free to subscribe to this blog for email alerts for the next update. I'm currently working a ton of hours, (gotta rack up money for road-trips next season) so I'm not sure when the next blog will be coming.
Until next time, as always, thanks for reading and…
"LET'S GO RANGERS!"
Sean McCaffrey
BULLSMC@aol.com
@NYCTHEMIC on tweeter