Greetings and salutations everyone and welcome to another blog here on BlueCollarBlueShirts.com. After doing a blog two days ago, I was going to take a break for a week. However, with the Isles being swept out of the playoffs by the Hurricanes and the Rangers making the Shestyorkin deal official, I figure I would chime in.
In case you missed my blog from two days ago, you can find that blog, and my most recent blogs, below:
---
---
---
---
---
---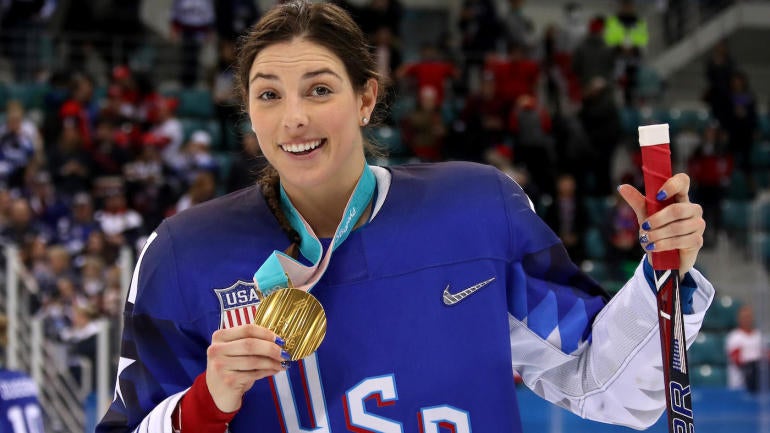 What truly moved me to do today's blog is all the drama that is currently circling around the state of women's hockey. Many of you may not even be aware of the existence of professional women hockey leagues, so let me give you the full story first.
Here's ESPN.com's version of the story, which was written by Emily Kaplan:
More than 200 women's hockey players — including Team USA stars Hilary Knight and Kendall Coyne Schofield and Canada's Marie Philip-Poulin — have announced they will not be playing in a professional league next season.

"We cannot make a sustainable living playing in the current state of the professional game," the statement read, which was released by individual players on social media Thursday. "Having no health insurance and making as low as two thousand dollars a season means players can't adequately train and prepare to play at the highest level."
Hilary Knight

✔@HilaryKnight

We may represent different teams, leagues and countries but collectively we stand as one.  

#

ForTheGame
---
Many players have gone on the record to say they want the NHL to support a women's league with financial and infrastructural resources, and sources told ESPN that the players hope the joint announcement could apply pressure on the NHL to act.
The NHL on Thursday said it will further explore the situation privately before determining any next steps.
The NWHL is the only remaining professional women's hockey league in North America.
"While we have all accomplished so much, there is no greater accomplishment than what we have the potential to do right here and right now — not just for this generation of players, but for the generations to come," the players' statement read. "With that purpose, we are coming together, not just as individual players, but as one collective voice to help navigate the future and protect the [players'] needs."
In a statement Thursday, the NWHL said it respected the players' wishes to explore their options, while adding that plans continue for the season to begin in October.
"Of everyone working in women's hockey, we are among the players' biggest fans," the league wrote. "In 2015, there wasn't a professional women's hockey league in the United States. Prior to our launch just four years ago, there was never a movement for others to take over women's hockey, or for any wide-scale league in North America. In a challenging climate for women's sports, our leadership has been proud to invest a great deal of time and resources in women's hockey and these athletes. We believe in them."
The statement also noted that increased salaries and a 50-50 split from league-level sponsorships and media rights deals have been offered.
There has been uncertainty clouding the women's hockey landscape since the Canadian-based CWHL made a shocking decision to fold after the 2018-19 season. The CWHL said in a statement that "while the on-ice hockey is exceptional, the business model has proven to be economically unsustainable."
Ever since the U.S.-based NWHL debuted, there had been calls to merge the two leagues. Players were upset that resources were fragmented, and they believe there isn't a big enough talent pool to support two leagues at this time. What's more, the low pay in each league means players have to juggle other full-time jobs, and the travel itineraries are less than ideal.
NHL commissioner Gary Bettman has gone on the record several times to say he didn't want to intervene with either league as long as they both existed in their current states — mainly because the NHL didn't want to look like it was choosing sides or swooping in as a "big brother" to save the day, according to league sources.
"As long as elite women hockey players have professional opportunities, it is not an environment we are prepared to wade into in any formal way," NHL deputy commissioner Bill Daly told ESPN when the CWHL folded, leaving only one league. "We have always supported professional women's hockey, and we plan to continue to do so. That doesn't mean we need to form or directly subsidize an existing professional league."
The NHL previously gave $50,000 annual contributions to each league. When the CWHL folded, the NHL upped its contribution to the NWHL to $100,000.
"We've certainly seen a lot of the NHL's statements that have mentioned they would be prepared to step in if there is no viable option for women's ice hockey in North America," 2018 Olympic gold medalist Meghan Duggan told ESPN. "If that opportunity presents itself, I trust that they have a vision as well. If you look at what history tells us, it's that startup women's leagues are very successful when they're connected to an existing league. That's true throughout Europe, in women's soccer, the WNBA, and the NWSL with their support from U.S. Soccer. That's part of what we're looking for."
Duggan said that while "certainly the NHL makes a lot of sense," the women want a partner that will see the players' value and share their long-term vision.
"[The goal] is simply to work toward one viable league in North America, and we'll consider any proposal that addresses that," Duggan said.
Dani Rylan, the founder and commissioner of the NWHL, said the 2018-19 season was one of growth. Rylan says she wants to expand the league next season with franchises in Montreal and Toronto, though no formal details have been announced.
The 2019 NWHL All-Star Game in Nashville, Tennessee, drew 6,200 people — the largest crowd for a pro women's hockey game in the United States. Combined, the skills challenge and All-Star Game generated more than one million viewers on Twitter. And in their first NWHL season as the league's first expansion team, the Minnesota Whitecaps sold out every home game; TRIA Rink in Saint Paul has a capacity of 1,200.
The NWHL does not disclose information about its budget or revenue. Only some of the investors are made public. That has been a point of contention for the NWHL Players' Association, especially in contract negotiations, in which it wanted to know how the league arrived at $100,000 for the salary cap.
Rylan told ESPN in April that she expects player salaries to increase for next season. The lowest-paid players made $2,500 for the season.
"We have two different business models," Rylan said when asked why the NWHL would succeed when the CWHL couldn't. "We are for-profit. We have the flexibility to sell our assets, whether it's at the league level or the team level, and I think that's fundamentally the biggest difference."
Coyne Schofield commuted from Los Angeles to Minnesota to play for the Whitecaps last season.
"To be honest, the reason I wasn't in Minnesota full time was the compensation piece," Coyne Schofield said. "I wasn't willing to pack my bags up and move to Minnesota for the salary I was receiving. Am I worried about the game aspect? I am and I'm not. At the end of the day, the product we were receiving wasn't the best product in the world. So sometimes I second-guessed if it was fully beneficial to play in certain games. The tough part is going to be not being around teammates."
Coyne Schofield said players have begun talking about what next year will look like and how they can train without being in team settings.
---
When I see all the issues with women's hockey right now, it flashed me back to a different time in my life. Before starting this blog, I used to work in the wrestling business, as I spent 10 years of my life promoting, booking and writing about wrestling. In my final five years in the wrestling business, I promoted, booked, owned and was basically a jack-of-all-trades for my all women's wrestling promotion, which was called Women's Superstars Uncensored, or as everyone knew it as – WSU.
While women's wrestling is obviously not a true "sport" like women's hockey is, there are a lot of similarities between the two, especially when it comes to creating awareness and promotion.
When I was running my women's wrestling company, I already knew I was at a disadvantage. Quite frankly, women athletes aren't built like male athletes are. Females have a physical disadvantage when compared to the make-up of a male. This is a genetics thing. This is a science thing. If you can't accept this, go hug a tree.
In no world, will the best female athlete ever be better than the best male athlete. It's just scientifically impossible. There will never be a women's hockey player that is better than Wayne Gretzky. There will never be a women's basketball player that is better than Michael Jordan. There will never be a women's football player that is better than Tom Brady.
However, what also is true is this – the best female athletes can be, and most times are, better than good male athletes. For example, Serena Williams could probably dominate 95% of the male tennis players out there. Ronda Rousey, in her prime, could probably beat up a bunch of male MMA fighters in her weight class too. There is a place and a niche for female sports, but no matter what the sport is, it takes work to draw eyeballs and money.
The reason I bring this up is because when promoting women's sports, you have to know the strengths and the weaknesses of what you're trying to sell. And yes, while women's hockey is a sport while women's wrestling is more entertainment, neither field will succeed if it's not making money. In other words, just like sports or entertainment featuring males, women's sports and entertainment is business too.
At the end of the day, like every other business in this world, it comes down to making money. Professional women's hockey isn't making much money to sustain their business. That's on those promoters and players, and not on the fans who don't watch. By "bullying" or "shaming" fans and NHL executives, professional women hockey players are doing their cause a disservice.
When I look at women's hockey, I look at it as the women's wrestling promoter that I once was. Yes hockey and wrestling are two different things, but the goal is the same – to make money.  The NHL would cease to exist if it wasn't making money. Yes we love the game, but no one is going to go broke investing in it either.
As far as my credentials, as someone who promoted women in sports, my company was successful during my tenure and it led us to getting PPV deals, a national DVD when DVD's were all the rage and it led to some of the wrestlers who worked for me moving on to bigger places, such as the WWE.
As Americans, women's hockey is something we will root for when the women play international games, but it's not like most of us will go out of our way to find it either. The 2018 American gold-winning team was a great story and a great team to band-wagon, but in reality, 99% of the people watching those games couldn't name 3 players on the team. Furthermore, despite the success of Team USA, it didn't translate into the NWHL or CWHL doing big business.
In a way, this is kind of like when soccer's World Cup was hosted by the United States in 1994. People thought soccer would take off in the USA after the World Cup, but once the World Cup was over, most of the US population went back to not caring about soccer.
Professionally, as you can see from the ESPN.com story, women's hockey is pretty much dead in the water. No one cares. They once had an All-Star game that drew a house, but professionally, leagues don't make money, nor do they attract big crowds.
I want to preface what I'm about to say with this – I have no issues, quirks or qualms about professional women's hockey. I hope it does succeed one day. However, in its current format, professional women's hockey is built to fail.
When I saw Hilary Knight and others boycotting or striking against professional leagues, I just shook my head. What Knight and the others are doing is something straight out of the "Liberal Millennial 101 Handbook."
What Knight and the others fail to realize, is that professional women's hockey isn't a right. It's a privilege. Even more importantly, it's a BUSINESS. Just like anything else, no one wants to invest in a bad business idea. When a business is dying, you must either make changes or accept your inevitable disastrous fate. Knight and her crew aren't asking for changes to the game, they are just putting their hand out like a common beggar.
A lot of the complaining and whining coming out of the women's hockey players comes off as self-entitlement to me. This isn't a protest for a human right. This isn't a protest for equality. This isn't a non-violent and peaceful protest at all. Boiled down, this is all of a bunch of women screaming for more money from their cash-strapped employers. It also doesn't help that these employers keep their books closed, which to be fair, is their right too. For comparison, a successful business like UFC doesn't have their books open to their fighters. Not saying that this is right, I'm just putting the facts out there.
I don't want to harp too much on the millennial stuff, but this reaction is truly a millennial response. "Waaaa, I don't like this, so I will complain, cry and try to shame everyone into doing what I want." However, this is BUSINESS. Businesses come and go every day.
Digging deeper, as a huge Rangers fan who loves the history of the Rangers, even if the Rangers themselves ignore their history, I have become a huge fan of the Patrick brothers. I have spent my leisure time reading old books on the Patrick's, reading old interviews and talking to people who knew Lester Patrick.
Last year, I reviewed an old book on the Patrick Brothers, which you can find here: http://doinow.com/patricks/
While Lester is more famously known for his work with the Rangers and being the oldest goalie to ever win a Stanley Cup game, together, the Patrick's were innovators in hockey. They were successful businessmen. Not only were they hockey players, but they became hockey promoters themselves.
The reason I bring up the Patrick brothers is because these two are both Hockey Hall of Famers, who not only excelled on the ice, but away from it. The two brothers created their own league, the Pacific Coast Hockey League. The league was successful and profitable for a while, but eventually, the Patrick brothers had to fold the league after a merger.
What many people don't know, is that the Patrick brothers were one of the first people to also promote women's hockey too, as they promoted women's hockey games during February and March of 1921. However, the business wasn't successful and the league folded after only six weeks. That said, nearly 100 years later, women's hockey promoters still haven't figured out how to make professional women's hockey profitable and sustainable.
All in all, while the Patrick brothers had HOF careers, they also had businesses that failed too. When those businesses failed, they didn't point their fingers at anyone, they didn't threaten to boycott anything and they didn't cry. For lack of a better expression, they took it like a man and moved forward. With the current crop of women's hockey stars taking their puck and going home, they will only regress any chance of progress, at least in my opinion.
I mean really – if a tree falls in a forest does anyone hear it? If professional women's hockey players go on strike, does anyone hear it? This move has back-fire all over it. And yes, I'm sure people looking to be "WOKE" will write flowery things about women's hockey, but ultimately, those people aren't putting their own money into women's hockey either.
One of the complaints from the women hockey players is that they need an NHL affiliation and more support from the NHL. My response – WHY?
It is not the NHL's responsibility to promote women's hockey. Furthermore, the NHL has enough of their own problems. They don't need to start worrying about a business idea that hasn't worked in 100 years.
Look at the NHL today, there are major issues with attendance, most notably in Florida. There are issues with the nomadic Islanders and their building situation. There are issues with Ottawa and the owner there. The Flames are talking about moving if they don't get a new venue. The league's hottest star, in Connor McDavid, is toiling under bad management.
Away from business issues, the league also has to contend with the concussion issue, fixing their horrible referees, trying to grow their game so their Stanley Cup Final isn't buried on the HLN channel and creating awareness themselves. There's also talk about another lockout coming down the pike. What do you think is more important to the NHL – preventing a lockout or the growth of women's hockey?
I've talked about this in-depth on prior blogs, the NHL is the ABSOLUTE worst when it comes to promoting stars and creating awareness. The NHL is so far down the food-chain in the American sports world, that the NHL has to worry about themselves. They don't need the extra burden of trying to promote a failing business too.
Plus for all this talk about equality, women deserve the same pay as men and all that other feminist rah rah rah stuff, why are the women begging the men to save them? Does women's hockey need Gary Bettman to be their sugar daddy?
From a fan's point-of-view and as someone who has promoted in the field of women's sports, I see many problems with professional women's hockey and the way it's ran. Rather than crying and demanding people to give you money like a self-entitled brat, it's time for women's hockey to make drastic changes.
Deep-down, I truly think women's hockey can work, but you need to make it entertaining in this television/streaming world. In a world where live sporting content is king (Look at the TV contracts that even the WWE and UFC are getting. It's BILLIONS of dollars) there can be a place for women's hockey. However, women's hockey won't go anywhere in its current form. You MUST make changes.
And for the people who think women's hockey will never work, may I remind you of Roller-Derby? Women's roller derby did boffo business back in the day.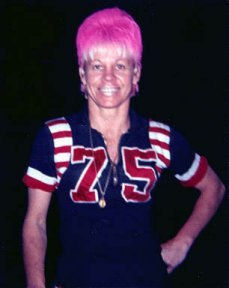 Here are some of the changes I would make to women's hockey, if it were on my shoulders to make women's hockey a sustainable business:
1- The rules have to change. Only the minority of North American hockey fans wants to watch hockey under these sissy European-style rules. For the women to be taken as seriously as the men, they must play under the same rules. By using the same rules that the NHL uses, it will make women's hockey easier to watch for casual fans. When the rules are different, it creates confusion. If there is confusion, fans will say "why bother?"
2- You have to find a star to build the brand around. It could be Hilary Knight, but even with the gold medal and having appearances next to that unfunny she-beast Leslie Jones, who is another whiner in her own right, Knight is not a household name. The promoters of women's hockey need to find that star to rally around. Women's hockey needs their Ronda Rousey or Serena Williams. For example, a lot of people don't care about golf and think it's boring, but if Tiger Woods is doing well, ratings are up. You just need that transcendent and marketable star.
3- You also need to sell the stories of the players. There needs to be a connection to these players. Fans need an emotional attachment. While the amount of women who watch professional sports increases every year, what also isn't told is that some of these women watch for the drama and because they feel connected to the athletes. Give me the story about the single mom. Give me the story about the cancer survivor. Give me the story about the military veteran. Give me the story of the struggles that were overcame.
4- Women's professional hockey needs a villain. In its current state, the villain to women hockey players are the NHL, men and people who won't pay or care to watch them. That's not a way to draw business. Women's hockey needs their Brad Marchand. They need a woman who is willing to be the biggest bitch around and back up her talk. You need that bad guy. For every Batman, there is a Joker. People tune in to see people lose too, just look at the careers of Muhammad Ali or Floyd Mayweather. You need that lightning rod. ENTERTAINMENT is key for women's hockey, because there is none of it right now.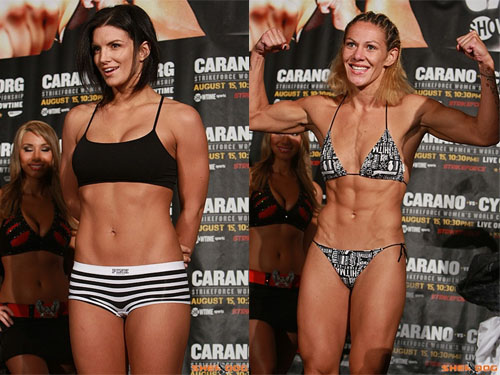 5- Sex and Violence sell. If you want to be a tree-hugging, soy-eating, crybaby pussbag, then enjoy your current state of nothingness. However, if you want to make money and draw attention, you have to look at what other entertainment businesses do – promote sex appeal and allow fighting.
Before Ronda Rousey, there was Gina Carano, the MMA fighter with the good looks, against the evil bad-ass bitch, in Cyborg Santos. The two women put on a hell of a fight and set all types of rating records. Rousey would come on later and boom, after years of UFC Promoter Dana White saying he would never promote women's fights, he currently has three different women's divisions and uses each division to headline PPV's. In other words, PEOPLE WILL PAY TO SEE WOMEN FIGHT. This also goes back to one of my other points – you need that star and villain for people to get worked up about.
Now, I'm not saying you need a donnybrook brawl in every women's hockey game, but you need to leave the option of fighting available and on the table.
If you go on social media, most of these players, including Hilary Knight, have pictures of themselves half-naked or pictures of themselves in bikini's. Again, sex sells and it wouldn't hurt a professional women's league to use sex appeal when trying to draw male viewers.
To be clear, I'm not saying this needs to be the Lingerie Football League here, because this is a SPORT. However, it wouldn't hurt in marketing to share some of these pictures too. Knowing that some of these players will fight too? Sign me up.
What I'm getting at here – I rather see women fight in a cage than wear a cage over their head.  Which brings me to number 6…
6- Using what I've said earlier on this list, you must use NHL rules to make the game easier for fans to understand. In the same vein, you have to lose the cage helmets. That also plays to the sex appeal stuff, but at the same time, you can't see the faces of these players. It's hard to identify with the players when we can't see their faces. We can't see the facial reactions of these women, which does create detachment.
Put it this way – everyone knows the faces of the quarterbacks of the NFL, but most fans couldn't tell you who the linemen are. The women must be treated like the men here and they should wear the same helmets as the men do. This is hockey after all, and not baseball, where pussies like Jacoby Elsbury spend half their careers on the injured-reserve. Fans appreciate grit.
7- The games have to be easier to access and I mean that in every facet possible. For example, the Riveters, which is the NY/NJ home team for me, play most of their games during the same time the Rangers play. I'm not going to skip a Rangers game to watch women's hockey. Schedule makers have to be more aware of what else is going on. NY is a tough market because there are three teams, but women hockey promoters should make an attempt not to schedule their games at the same time the hometown NHL team is playing.
And to be clear here, I'm not just making this up. As a hockey fan, I do want to support women's hockey. Here's just one of my tweets with the Riveters, from three years ago:
I do want to check out a Riveters game.!Their schedule is always against better things like NYR or NFL

— BlueCollarBlueShirts (@NYCTheMiC) November 20, 2016
Furthermore, with no TV deals, it's a pain in the ass to find streaming links of these games. Women hockey promoters must find a way to get their games on television. While a new era of fan may have no issue with streaming games and watching them on their computer or on a Roku box, for an older generation, it's too much of a hassle. Women hockey promoters need to make their games one-click viewing.
Whether it's the NHL network, Lifetime, or some random channel in the 800's,  women's hockey needs to get their foot in the door with some television network. From there, you can promote your online stuff, but women's hockey needs that gateway to get going.
8- Finding a secure relationship with the NHL. By demanding the NHL to help you and pout when they don't, that's not going to help. Women's hockey needs to sustain itself. That said, a working relationship wouldn't hurt. You just can't be brats when things don't go your way.
Ideally, what you really need or would like to see, is the NHL mention the NWHL on the air. And speaking of, that's another thing – there can only be one league. This can't be like boxing, when you have 6769698686 leagues. I mean, just look at the NFL and football in general – how many leagues have started up against the NFL or as a football option after the NFL season is over, only to fail within a year? There has to be one universal professional women's league that is considered the standard bearer. Plus, by having more than one league, you're just watering down the talent pool and creating confusion.
Women's hockey needs to have their one league and see if the NHL will mention them on their air. What hurts women's hockey is the nature of the sport – it's a winter sport. Unlike the WNBA, it's tough to throw women's hockey on during the summer once the NHL season is over, especially after fans have sat through 9 months of the NHL. There is something to having too much of a good thing and some fans like the break. Perhaps starting the season a month earlier than the NHL would help the NWHL.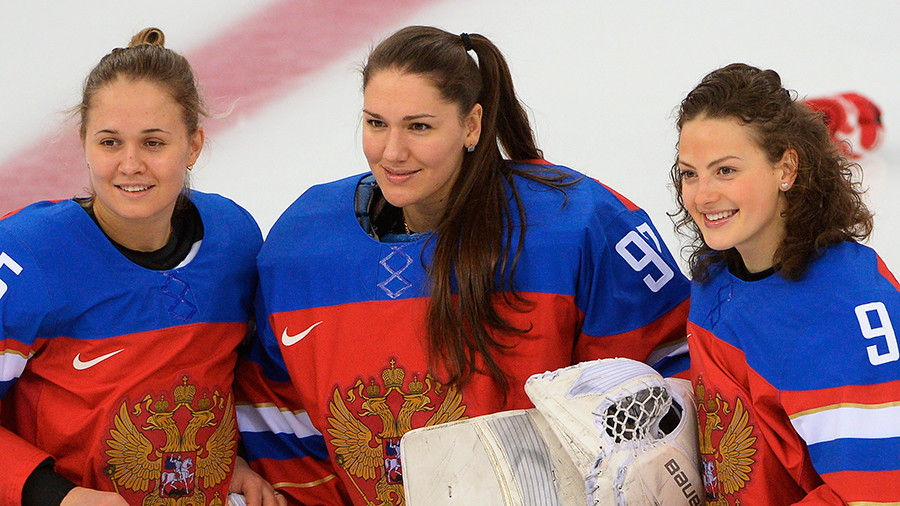 9- The league must have international stars. With the globe decreasing and streaming the wave of the future, the NWHL needs international stars to grow new markets, new players and new fans. Not every player needs to have appeal like Alex Ovechkin does for Russians or Henrik Lundqvist does with the Swedish, but you need to have some international flair. The league should try to snare up the best players from international play and even if they have to take a loss at first, entice these people to play in North America.
10- Marketing, marketing, marketing. It seems the only time I hear about women's hockey is when they are trying to shame someone (Like they did with Ron Duguay, a pathetic attempt to use Duguay's name for exposure) or when they are threatening to boycott.
The NWHL needs to SELL their game. They need to spend on advertising. Tell me what I'm missing out on.
---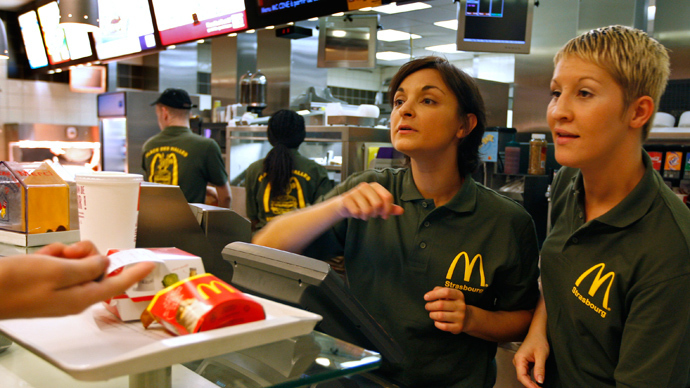 I'm not saying I have all the answers. I'm just saying this is what I think would work. Anything is better than what these professional women's hockey leagues are doing now. Putting your hand out and begging for money isn't the solution. The game must change with the times.
I've said this about the Rangers trying to win a Cup with Henrik Lundqvist and I'll say the same thing here about women's hockey – "insanity is defined as doing the same thing over and over & expecting different results." Professional women's hockey is not profitable, sustainable, enjoyable, marketable or entertaining in its present form. Changes must be addressed. Begging Bettman to be your sugar daddy isn't the solution.
I truly hope women's hockey can find their footing in the sports world. However, if these broads want to boycott these leagues, then it may be another 100 years when we have this talk again.
---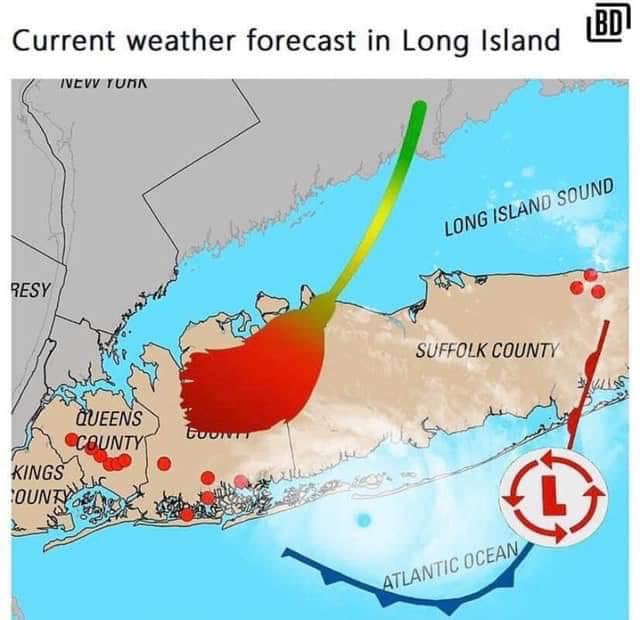 I talked about this in my last blog, so I won't go too nuts here, but let me get this out of my system:
"THE ISLANDERS WERE SWEPT OUT OF THE PLAYOFFS! TAKE WARNING BITCHES!"
As Ranger fans, there is nothing left besides Boston to "hate-root" against in these playoffs. Let's Go Blue Jackets!
This is really shaping up to be some Rangers off-season. Everything is falling our way, especially with the Canes sweeping the Isles. (Oh, and please save me the "Isles over-achieved and it was an honor to be there" bullshit. Not one person had the Canes making the ECF at the beginning of the season. Plus the Isles got beat twice by McElhinney!)
With the second overall pick, the official announcements of Fox, Kravtsov and Shestyorkin (made official today, talked about in-depth in my last blog) signing deals here, there's only one thing left to make this Rangers off-season the best off-season in the history of off-seasons. Here it is:
See ya next time!
As always, thanks for reading and…
"LET'S GO RANGERS!"
Sean McCaffrey
BULLSMC@aol.com
@NYCTHEMIC on twitter