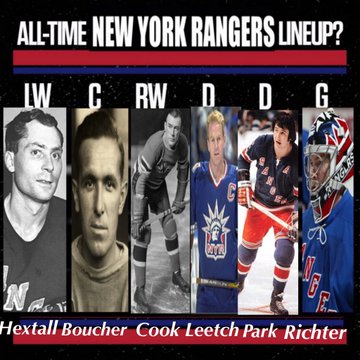 Greetings and salutations everyone and welcome to another blog here on BlueCollarBlueShirts.com. Off of puck drop here, I'd like to thank everyone for all the emails I got on the Delorean blog from last week, which I'll plug below. As mentioned in the past, the readership of this blog skews older, so it was cool to get feedback & hear from fans who actually saw Jacques Plante play. The most common theme in all of those emails, aside from Plante's eccentricities, was how devilish Plante was in net. He had no problem playing the puck, leaving his net and would even make saves from behind his own net! My dad even recapped to me how much fun it was to watch Plante in his day as well! As I've said a gazillion times on these blogs, it's just a shame that the Rangers don't share their footage vault like other organizations do.
As I write these words on 8/20/19, the summer is starting to wind down. In some areas, kids are already back to school. While some of us will soak up the last of the summer rays, the fact of the matter is that the 2019-2020 NHL season will be here before you know it.
When it comes to the current status of the New York Rangers, I've covered everything already on this site. There isn't much news to talk about. In fact, there's only three things left for the Rangers to do, and two of them seem automatic. The Rangers must lock up Brendan Lemieux and Tony DeAngelo. To me, and to other fans of this fan-base, these two moves are no-brainers. Of course, the biggest story left, concerning this Rangers off-season, is the future of Chris Kreider.
We all know what's going on with Chris Kreider already. He will be an unrestricted free agent at the end of the 2019-2020 season. In the eyes of Kreider, I think that if you're him, you have to look at the current landscape of the NHL and with the way the Rangers treat their talent.
On the open market, you would have to think there would be some team that would give Kreider at least $7M a year for seven seasons. After all, Kreider's ex-teammate, in a one Kevin Hayes (who I'll talk about later at the end of this blog) just got a 7 year/$50 million dollar package from Philadelphia, which breaks down to $7.14M a season.
There's also the topic of the upcoming CBA between the horrible NHLPA union and the league. That's a topic for a different time. However, for right now, in regards to Chris Kreider, we've seen during past CBA negotiations, where teams are allowed to buy-out players without a cap penalty. Long story short – a team may even be willing to overpay Kreider today, and perhaps buy out another contract, without the fear of a cap hit penalty. Of course, I'm talking in educated hypotheticals here, which is why I don't want to go too far down this rabbit hole. That said, based on past moves, we've seen franchises have no qualms when it comes to the topic of contract amnesty.
When it comes to the Rangers, and with the 2019-2020 season approaching, the Rangers can go one of a few ways, when it comes to Chris Kreider:
— Trade Chris Kreider before the start of the season. By trading Kreider now, the Rangers open up more trading partners and perhaps get better offers than if they…
— Trade Chris Kreider during the season/around the trade-deadline. If the Rangers wait until this time of the calendar, the Rangers won't have as many suitors. Best-case scenario, the Rangers find someone willing to over-pay for a rental. However, as we've seen with Rick Nash, Ryan McDonagh, Hayes, Grabner, Zuccarello and others, by waiting until this point in the season, the Rangers will create contract and "will they or won't they?" headlines, until a move is made.
— Re-sign Chris Kreider. By doing so, the Rangers will have to pony up the bucks. Spending money has never been an issue for the Rangers. Spending their money wisely has always been the issue. Another issue with Kreider is a no-move clause contract. If you're CK20, you've seen the Rangers promise years, money and stability to teammates, only for the Rangers to buy out the players they once made grand promises to. If you're the Rangers, you really don't want to lose Kreider, but at the same time, he has too many ghost games and may never get better than what he is today.
— Gamble & take a wait-and-see approach. Obviously, this is the high risk scenario of the aforementioned options. The Rangers could let Kreider play the entire 2019-2020 season and then make a decision at the end of the season. By doing this, the Rangers will bring the "will they or won't they?" headlines all season long. In addition, the Rangers risk losing Kreider from the organization and getting nothing back in the process, ala the recent situation between the Islanders & John Tavares.
When it comes to what the Rangers should do, this is a tricky one, as I can see arguments both pro and con. Obviously, you don't want to let Kreider go for nothing. I think everyone can agree on that. One must also look at this deal from both sides. As I say about every player that becomes a free agent, "Henrik Lundqvist didn't give this team a hometown discount." In other words, Kreider doesn't owe the Rangers nothing. It's nice what Shattenkirk did for the Rangers, but that isn't the norm. Plus, how did that work out? Shattenkirk gave the Rangers a deal, and in the process, gave up an easy $14M+ that he will never see again.
Come July 1st, 2020, Chris Kreider stands to make the most amount of money that he will ever make in his life. Of course, this is providing that Kreider doesn't have a career-ending injury or illness and that he doesn't re-sign with the Rangers, prior to this date.
With an upcoming CBA to be brokered and with the possibility of a lock-out looming, Kreider, if he has a good season, may even get more money than Kevin Hayes did. After all, once the dust clears, most of these CBA talks usually benefit the owners. Need a recent example of this? Just check my last blog about the Callahan/Ottawa cap circumventing. The NHLPA has done diddly-squat about this type of stuff. Perhaps a team will want to lock Kreider down, knowing that they can shift money elsewhere, come a later date.
Hayes had the best season of his career during the 2018-2019 campaign. Whether he can keep it up or not, well that's of the Flyers concern and not ours. However, Hayes banked on himself and it paid off big. If Kreider can put together the best season of his career in 2019-2020, he will make more money than he could ever dream of.
For the Rangers, this is such a tough conundrum and without the benefit of a crystal ball, it's tough to damn or praise the Rangers whenever they do decide on Kreider. Kreider may have peaked. The best may yet to have come for Kreider. It's really tough to predict where Kreider will be. This is why GM Jeff Gorton is paid the big bucks.
Another factor to think about, in regards to Kreider staying with the Rangers, is that Kreider speaks Russian and the Rangers have a lot of young baby-faced commies on the team. And let me stop all the Basement Soy Boy banter and the sad grown men that make charts all day – YES, I UNDERSTAND KREIDER HASN'T MASTERED THE RUSSIAN LANGUAGE YET AND CAN ONLY SPEAK CONVERSATIONAL RUSSIAN. To those mooks, maroons, and mo-mo's, I say this – "how much Russian can you speak?"
Seriously, I've seen Ranger fans, WHO HAVE NEVER HEARD KREIDER SPEAK RUSSIAN, criticize Kreider's Russian. Are you fucking kidding me? The worst is that the people criticizing Kreider's Russian, are these little geeks who play with T-squares, protractors and themselves all day.
Even if Kreider can ONLY speak conversational Russian, isn't that a great asset? It's not like Kreider is going to be dissecting "War & Peace" and Leo Tolstoy's philosophies with Kravtsov, CZAR IGOR, Panarin and the countless other Russians wearing Rangers blue. If Kreider can communicate basic hockey strategies and notes from the coach to the Blueshirts (or is it Redshirts now?) that gives the team & Kreider a leg-up. Off the ice, it also allows these young men to have someone to talk to.
I'll talk about this in the next segment of this blog, during the Americans documentary review, but really, it doesn't matter the year. It could be 1900, 1925, 1950, 1975, 2000 or even 2019. It's tough for a teenager to leave the only home he's ever known and come play in New York City. Unlike the Canadian players that came to New York from eras ago, these Russians come to New York without knowing the language and the new world around them. Someone like Kreider can help facilitate the transition. Then again, so could a translator, and at a much cheaper price!
All in all, Chris Kreider and his status is the last big story for the Rangers this off-season. We shall see if it continues into the upcoming season. In the effort of being transparent here, I really don't have the answer. I don't think it's wise to lock-up Kreider long-term & with a NMC, but on the other hand, I don't want to lose him either. Again, Jeff Gorton gets the big bucks for these type of decisions. Unlike other bloggers and fans, I'm here to tell you that I don't have an answer. What a concept!
At this time, I'd like to share with you my most recent blogs, in case you missed them:
---
---
---
---
---
---
---
Recently, I was able to find the time to check out the "Only The Dead Know the Brooklyn Americans" documentary. "Only The Dead Know the Brooklyn Americans" is a 2017 documentary, on guess who? Yep, the NY/Brooklyn Americans! The documentary is directed by Dale Morrissey, who isn't exactly a house-hold name. However, the narrator of this documentary is a house-hold name, as the esteemed Larry King narrates the tale of the Americans or "The Amerks", as they were known to fans of their time.
While this movie is obviously a documentary on a hockey team, this documentary is for any history fan or for anyone who loves mob stories.
The Brooklyn Americans were originally the New York Americans. Founded by boot-legger Big Bill Dwyer, the seeds of the team were deep-rooted in crime. Personally, I found all the stories about Big Bill Dwyer to be the most fascinating stuff of this documentary, just because I knew much of the Americans story before watching this doc.
Put it this way, the Americans were owned by the east-coast version of Al Capone. To some, Dwyer was even bigger than Capone. Again, personally, as mentioned on these blogs, I'm a huge fan of both American and hockey history. This documentary is half hockey and half "Boardwalk Empire."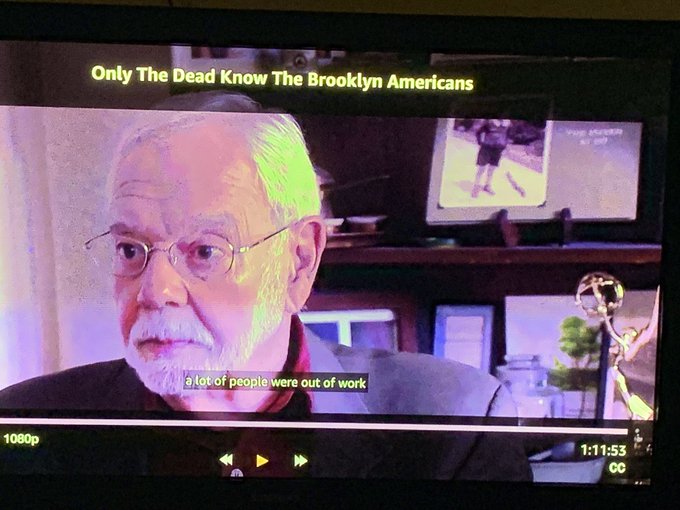 The documentary does a great job of talking about the lives of both MSG owner Tex Rickard and Bill Dwyer. As you'll learn in the documentary, before the Rangers were a thing, Dwyer rented MSG from Rickard for his Americans. You could really do a full-length motion picture on both Rickard and Dwyer. Rickard has "Deadwood" type of stories, in addition to being a lavish promoter.
Dwyer, as one of the biggest bootleggers in America, had his hands in everything. He was the "Nucky Thompson" of "Boardwalk Empire" of his time. If he was doing well, everyone was doing well. In fact, Dwyer would have so much money, that in an effort to distance his name and reputation from crime, he would buy several sport franchises, including the Americans, knowing that he would lose money.
Like Al Capone, the US government could never catch Dwyer doing anything illegal. They couldn't pin a murder on Dwyer. They never caught him with the booze. Where Capone would eventually go down for tax invasion, Dwyer eventually slipped-up and was caught being the point-man while trying to bribe the US Coast Guard. Dwyer would be sentenced to jail in 1925. Despite receiving a two-year sentence, Dwyer would be released a year later, for good behavior.
When the NY Americans were first formed and with a bootlegger at the helm, it was a perfect recipe for disaster. Put yourself in the shoes of the American's. At the time, despite the name on the marquee, the Americans were full of Canadians. While it isn't as intense as it was back then, the following still applies to this day – "Nothing is like New York City. Nothing."
The Americans were full of all these farm boy Canadians, who never once were in the United States before, much less in the biggest city. For some of these players, sure they may have seen a city like Montreal or a Toronto, but for the most part, all these players knew were farms and cold weather. Once these players got contracts from the Americans, their lives were shook completely. Gone were Ma & Pa. Gone were the cows and chickens. Gone was the slow life of Ontario. Instead, these young men lived in one of the biggest hotels in New York City at the time, at "The Forrest Hotel."
The Forrest Hotel was owned by Dwyer, which means the hotel was littered with gangsters, mobsters, ladies of the night and booze. This wasn't a hotel for teetotalers. This was the hotel to go to if you wanted a pop or a belt during the days of Prohibition. In their first season as a team (a year later, the Rangers would come around, but would be ran by an astute hockey man, in Lester Patrick) the NY Americans were the only game in town during the winter. Their games were well attended and treated as galas. However, the players, in this new world full of booze, sex and mobsters, would be hungover every game.
In their 16 year existence (in fact, the Americans were the last NHL team to fold before the period of Original 6 hockey from 1942-1967) the Americans would never win the Stanley Cup.
As mentioned during my past Ranger history blogs (check the archives) the Americans had the disadvantage of being the most southern team in a league where draft rights were based on location. In other words, Toronto & Montreal had a much bigger advantage and getting great players than a team from NY, which was trying to introduce hockey to a new market.
However, as we saw with the Rangers, who won the Stanley Cup in their second year of existence, good teams can overcome impossible odds. What hurt the Americans is that they couldn't get off the sauce. The drinking and boozing from the Americans drove the legendary Newsy Lalonde, the then HC of the NYA at the time, up a wall. Lalonde would last one season as HC, before quickly retreating north of the border.
After talking about the Amerks struggles with booze and their terrible play on the ice, the documentary then moves to Norman Alexandar Dutton. You may know him as "Red".
If there was ever a savior for the Americans or a beacon of hope for the franchise, it was Red Dutton. Dutton and Dwyer, who were both self-made men, had opposite backgrounds. Dutton, who lied about his age so he could enlist to fight in World War I, almost had his leg amputated as a result of a war-time injury. However, because of his status as a great amateur hockey player, that surgery was avoided. Instead, Dutton would tough it out and would regain his form as a hockey player.
Starting his NHL career in Montreal, with the Maroons, Dutton would eventually be traded to the Americans. This was also a deal that would benefit the legendary Lionel Conacher. As mentioned, the booze was flowing freely in NY. Lionel would exit NY as Red entered it. As a result, Lionel quit the sauce and continued to have a few more great seasons.
With the Prohibition Era ending in 1933 and the US Government hot on his heels, Bill Dwyer found himself in a world of financial hurt. While it was known that Red Dutton was quite the hockey player, it wasn't as well known that he was also a smart hockey & businessman too.
When Dwyer found it impossible to keep the team afloat, the team was given to Red Dutton, who had previously loaned large sums of money to Dwyer. Dutton immersed himself in the team. Finding the Rangers and their ownership to be bleeding the Americans dry, Dutton changed the name of the team to the Brooklyn Americans. However, with America (the country) entering World War II, and with Canadians already fighting in the war, Dutton was like a one-legged man in an ass-kicking contest. At the end of the day, Dutton would have his ass kicked, by the shield that he always tried to do right for – the NHL.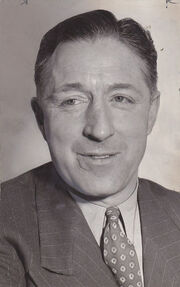 At the end of the 1941-1942 season, the Americans (the team) were in a bad place. Bogged down in debt incurred by former owner Bill Dwyer and with World War II in full-swing, the Americans had trouble fielding a team. Making matters worse, were that the Rangers, winners of the Cup just two years ago, were bleeding them dry through MSG rink rentals.
Dutton did everything he could to save the team. He rebranded the team as the Brooklyn Americans. He found money to build a new arena, ironically right where the Barclays was eventually built, some 70+ years later. However, because of war-time, another hockey arena was the last thought on anyone's mind. Eventually, Dutton ran out of time to save his team.
In 1943, Frank Calder, the NHL President, passed away suddenly. A deal was struck between the NHL and Dutton. Dutton would replace Calder as President of the NHL until the end of World War II. Once WWII was over and things went back to normal, then Dutton could re-enter his Americans into the NHL. However, as you may know, this deal never reached its conclusion.
With WWII now over, in 1946, Dutton raised capital to build his dream arena in Brooklyn. He was ready to step down as NHL President and bring back the Americans. However, the NHL reneged on their deal with Dutton, with the Rangers leading the charge against the Amerks. The Rangers didn't want anyone in their back yard for several reasons, some obvious, some not so obvious. The biggest reasons were the Rangers didn't want their gates cut into by another team. The Rangers also were in the middle of some dark times, as they were the worst of the Original 6 teams. They didn't want the added pressure of the Americans around at all.
Dutton, who only did everything he was ever asked, blew up, quit his job as President of the NHL and the Rangers curse of 1940 began, as Dutton, in his final words to the league, said, "the Rangers will never win another Cup in my lifetime." Dutton was true to his word, as the Rangers still hadn't won a Cup since 1940, after Dutton's passing in 1987.
The story of Dutton, which of course, the bulk of it comes from his love of the Americans, has a tragic ending. A great hockey and businessman, while Dutton would find great financial success running construction outfits in Canada, the NHL lost a true asset by screwing him over. In fact, Dutton wouldn't attend another NHL event again for the rest of his life, until 1980, when an 82 year old Red Dutton dropped the ceremonial first puck at the first ever Calgary Flames game. Just think about all those years lost.
After going through the demise of the Amerks, the documentary tries to tie in the modern day Islanders & the Barclays with the Americans & Brooklyn. To be fair, this documentary was released in 2017. However, here in 2019, the ending is already dated and unintentionally comedic:
Just finished this documentary on the Brooklyn Americans. The last line has me in tears. @NYIslanders #Brooklyn pic.twitter.com/KlHBmPf6bV

— BlueCollarBlueShirts (@NYCTheMiC) August 14, 2019
I guess I can understand what the documentary was going for at the end, but linking in the Islanders just felt unnecessary to me. Yes, I'm a Rangers fan, but even so – everyone from day one knew the Islanders were destined to fail at the Barclays. If anything, here in 2019, the end of this documentary basically tells you that hockey just doesn't work in Brooklyn, which I know isn't the message the director was trying to send.
The Islanders botch aside, this was a great documentary, with tons of old clips and pictures included. It gave you a complete look at the entire run of the Americans and featured the lives of many NHL HHOFers as well. The mob stuff with Dwyer should also entice and hook potential new viewers.
I'm sure you can stream this movie for free from somewhere, but if you're like me, you will want to pay the $3 and support the project. If hockey docs and books aren't profitable, no one will waste their time doing them. Even sadder, no company will green-light what they deem to be a money loser.
To purchase the movie, you can visit Amazon.com or visit https://www.amazon.com/Only-Dead-Know-Brooklyn-Americans/dp/B076MRNGCB directly. This movie is both money and time well spent.
---
During this off-season, NBC Sports, on their @NHLonNBC twitter account, has drummed up traffic to their twitter by discussing not only the Greatest Player in "Insert Team Name Here" History, but the top players at each position. This, just like a Mount Rushmore list or an NHL Network Top 20 list, is just a way to create some conversation during the slowest time of the hockey calendar. I'm all for this, as long as these debates are argued civilly. Usually, when you get into these "bar-room" debates on social media, it gets nasty real quick. Rather than talking about the merits of each player, the conversation usually degenerates and ends with a "YOO ARE A GAY, LUNDSWISS IS NUMBER 1 RANGERZ OF ALL TIMES!"
Just a month ago, I did my NYR Mount Rushmore blog, where I discussed everything in-detail, including my omissions. For that blog, check out:
---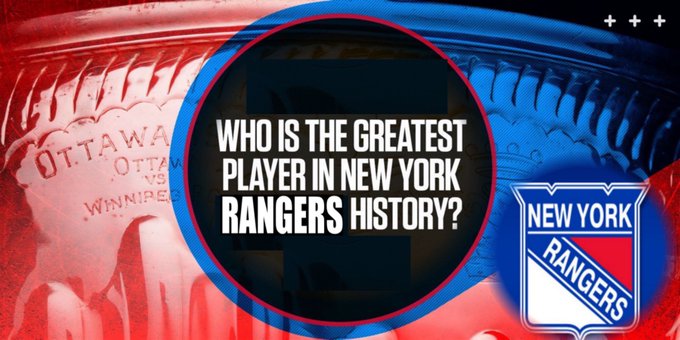 In my opinion, NBC has been doing a good job with this series. They usually start the day off tweeting/asking who is the GOAT of a team? Then, NBC lists their top players, by position, of each team. Then they conclude the day by previewing the team for 2019-2020.
NBC has been doing these tweets team-by-team, in alphabetical order, which means the Rangers are next. Just to give you a sample of what NBC is doing, here's what they did today with the Islanders:
SOUND OFF 🗣 pic.twitter.com/p6aSHujdlD

— NHL on NBC (@NHLonNBCSports) August 19, 2019
Is this the greatest starting six in @NYIslanders history? pic.twitter.com/rAzzbNZc8d

— NHL on NBC (@NHLonNBCSports) August 19, 2019
Pondering three important questions for the 2019-20 New York Islanders:https://t.co/vg7pSuG7C7

— NHL on NBC (@NHLonNBCSports) August 19, 2019
In the spirit of a good debate and fun conversation, and because I know a million Lundswiss fans will have Lundqvist as number 1 at every position, including "Best Cotton Candy Vendor", I have decided to put up my rebuttal to whatever list NBC will put up, because I can guarantee their list won't be the same as mine.
In fact, let's try to predict the NBC list. I think NBC will go with:
LW: Hadfield
C: Messier
RW: Gilbert
D: Leetch
D: Park
G: Lundqvist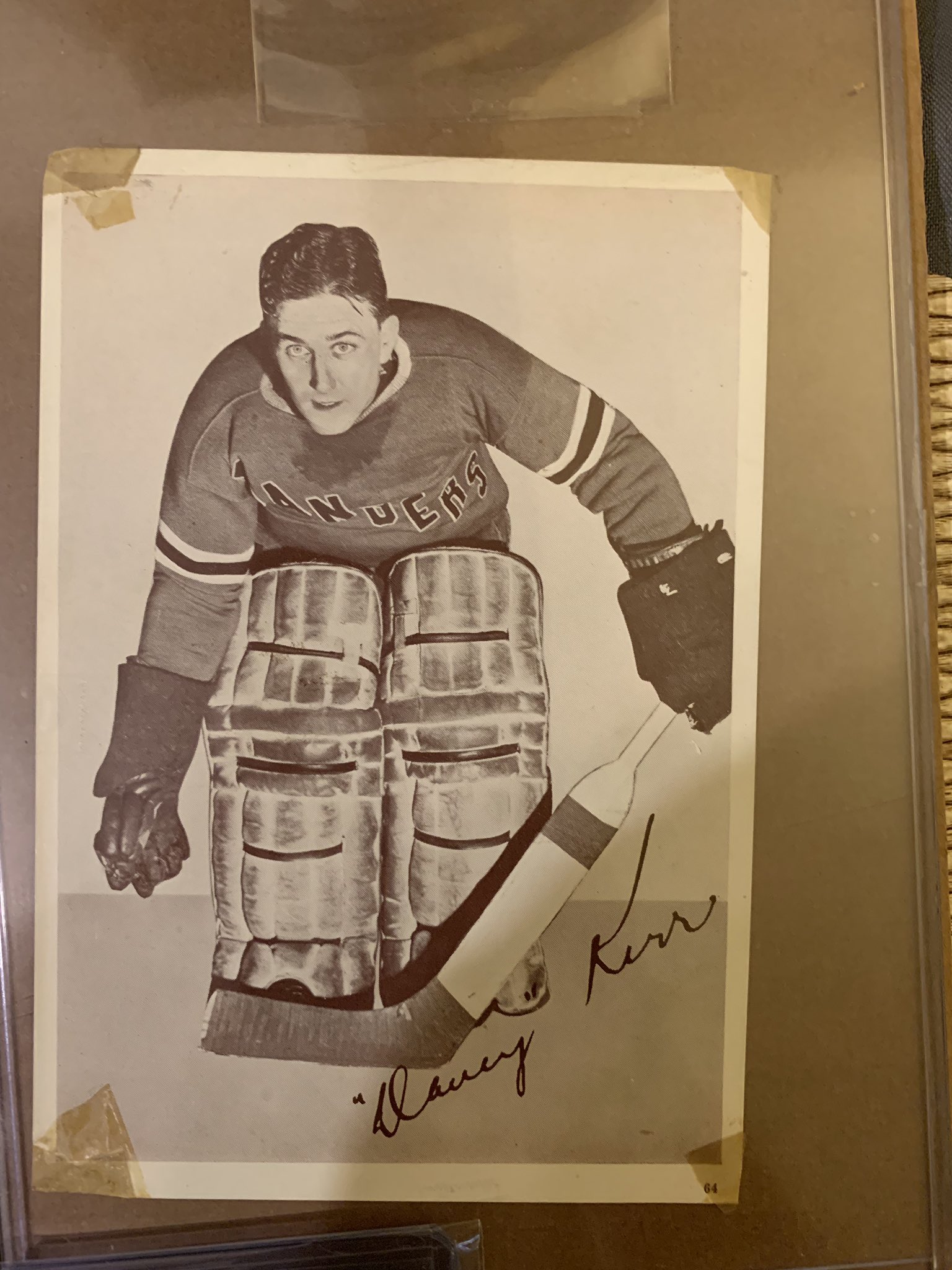 Before examining my All-Time New York Rangers line-up, one-by-one, let me get the easiest thing out of the way first, as I've already written about this stuff extensively already. Rather than going into repeats, it's easier to just share what I've written before.
When it comes to the Greatest of All Time in New York Rangers history, there's nothing that you can say that will dissuade me about Frank Boucher.
To read all my stuff on Frank Boucher, check out: http://doinow.com/retire-frank-bouchers-7/
The funniest thing about me saying Frank Boucher is the GOAT in Rangers history? During his entire playing, coaching and managing career, Boucher always considered Bill Cook the greatest Ranger of all-time. In his autobiography, "When the Rangers Were Young", which was released a few years before his death, Boucher re-confirmed that very opinion. Keep in mind, Boucher's autobiography came out in 1973. In other words, the GAG line already reached their peak when Boucher doubled-down on his opinions on Bill Cook. Just food for thought, from a guy who saw and lived through the first 50 years of Ranger hockey.
In conclusion on the GOAT topic, to me, it's Frank Boucher. He was a life-long Ranger. He was a stud in the playoffs. He centered the best line in Rangers history. He innovated the game. He even came back and played during War time. The guy gave his all to the Rangers. If you add the Cup he won as the head coach of the 1940 team, he won 3 Cups with NYR. Furthermore, along with Lester Patrick, he's one of only two men in history to have his name inscribed on the Cup three different times as a representative of the Rangers. Boucher, HANDS DOWN, is the GOAT to me. Just because you may have never seen him play, doesn't mean he wasn't the GOAT. Again, it's just a shame the Rangers don't share their vault with today's fans.
Moving along now, let's take a look at the "All-Time New York Rangers" line-up. Just like NBC does, I'll take a look at the list from left-to-right. Of course, like most of this blog, the following are MY OPINIONS. You may disagree. There's no wrong or right here. This is all about having a good debate.
LEFT WING: BRYAN HEXTALL
When it comes to the greatest left wingers in Rangers history, I think Bryan Hextall stands head and shoulders among everyone else. It should be mentioned, that Hextall also played some of his career at the right wing position. Hextall led the league in scoring numerous times and scored the GWG in the 1940 SCF.  He's a multiple time all-star and in the HOF. He was dominant in his time. In the words of Frank Boucher, who was the HC of that 1940 team, Hextall was the best player on what Boucher considered to be the greatest Rangers team of all-time.
When it comes to other candidates, obviously, you have Vic Hadfield, a member of the second best line in Rangers history, the Goal-A-Game line. I'll only say this once on this blog, as I've said it 76437896378457893 times in the past – it's impossible to compare eras because of all the changing factors and intangibles. That said, Hextall was a bigger driving force on his team than Hadfield ever was during his heyday.
Another candidate is Adam Graves, who sometimes gets lost in between the shadows of the other players of "The Core Four of '94", in Richter, Messier and Leetch. While Graves does deserve a statue outside of MSG for all his philanthropy, when it comes to the work on-the-ice, I give Hextall a slight nod. That said, Graves and his 52 goal season during the epic '93-'94 campaign was legendary. I would also argue that Graves deserves to be in the HOF, just like Hextall, just for his off-the-ice stuff alone.
While Hextall did play most of his career at right wing, for his career, I give him the spot here. However, if you're looking for a true left winger, who spent his entire career at the left wing, I have no problems with Adam Graves getting the duke here. You could also argue for Mark Messier here, who also split limited time at the wing, but for all intents and purposes, Messier will always be remembered as a center. Speaking of Messier…
CENTER: FRANK BOUCHER
The Rangers have a long history when it comes to Hall of Fame centermen. You already know my feelings on Boucher and that's why I have him listed here. Let's take a look at the other candidates.
If I never read a book or did an ounce of research on Rangers history in my life, Mark Messier would be my selection here. I was 12 years old in 1994. Mark Messier could slaughter animals and children at center ice, and I would defend him after that Cup win. Now, through the eyes of my 37-year-old self, Messier takes a backseat to Boucher.
I don't think anyone can argue against this – Mark Messier is the greatest captain of all-time. However, while his Rangers career alone would probably get him HOF consideration, he made his HOF career in Edmonton, long before he came to New York. I am not trying to disparage anything from 1994 at all, but Boucher's Rangers won two Stanley Cups, while the odds were stacked against them. The odds weren't really stacked against the 1994 Rangers, unless you believe in the curse of Red Dutton.
When it comes to other candidates for this spot, obviously, Jean Ratelle comes to mind. However, for all the accolades and talk about the GAG line – he never won a Cup. The saddest thing about Ratelle's career is that, just like Brad Park, many remember him as a Bruin, as a result of the Phil Esposito trade. I make no bones about it, winning is important to me. For as good as those Emile Francis Rangers were, they could never topple Boston, Montreal or Philadelphia.
Two long-shot candidates here would be the aforementioned Phil Esposito and Don "Bones" Raleigh. However, I'm just mentioning their names here. Neither has a shot at Boucher, Messier or Ratelle; at least when it comes to their Ranger careers.
RIGHT WING: BILL COOK
This is where the list gets tricky. The Rangers have employed a ton of Hall of Fame right wingers in their time. However, I'm going to go with the first ever captain of the Rangers, the right wing of the best line in Rangers history and the man who helped deliver two Cups to the Rangers, in an era where all the odds were against the Rangers. (And when I say the "odds were against the Rangers", I'm specifically talking about how the Rangers were the most southern team in the league, they didn't have first dibs at the best talent, didn't have playoff games at home, etc.)
Bill Cook was a leader. He was the first captain. He was a 7 time all-star. He was dominant in the playoffs. He's a HOFer.
By selecting Bill Cook here, I'm snubbing a lot of talent. Let's talk about other great Rangers, who I felt didn't surpass Cook.
Of course, Rod Gilbert has to be talked about here. He's Mr. Ranger today, but if you talk to the peers of his time, they say that Gilbert preferred partying above winning. Esposito said as much in his autobiography. (Again, for the 76789678978967896789678967896th time, I wish Gilbert wrote a tell-all, in an effort to rebut all the stuff that's out there against him.) To many, especially the people/fans who saw him, Gilbert is the greatest Ranger of all-time. How much of that comes from nostalgia? I can't answer that. When you lay out all the stats, the Cups, the winning and being a leader, I have to give Cook the nod over Gilbert here.
To me, Gilbert is the second best right winger in team history, which means Andy Bathgate would be the third best right winger, in my Rangers trifecta of right wingers. Bathgate would win a Cup in Toronto after leaving the Rangers. You have to wonder if Gilbert would have a Cup to his name if he left the Rangers too? Most likely.
Of course, Hextall played some right wing as well, but since he also split time at the left wing, I'm not including him here.
Fans, who are 40-45 years old, may make a case for Mike Gartner. However, his career doesn't hold up against Cook, Gilbert or Bathgate.
The only other name that I think you can make a case for here is Jaromir Jagr, who had a hell of a run during his limited time on Broadway. Jagr is a future HOFer. Jagr's career may be better than anyone else on this list, but as a Ranger, it would be tough to put him above the aforementioned names.
DEFENSE: BRIAN LEETCH & BRAD PARK
Again, let's do the easy thing first. Brian Leetch is the no-brainer here. While I love to talk history on this blog, if I have to educate you on Brian Leetch, I have to question your Rangers fandom. Leetch is the best defenseman in team history, no ifs, ands or buts. For many fans, he's the best player in team history too. (For the fans who live in 1994, many rank Leetch over Messier, because Messier will always be an Oiler.)
Of note, in the present day, when Ranger fans tell me that, "LUNDQUISS IS THE BEST EVA AND SHOOD ALWAYZ BE A LYFE LONG RANGER!" I always bring up Leetch. If anyone deserved to be a life-long Ranger, it was Brian Leetch. FU Sather!
With Leetch a slam-dunk here, when it came to debating over the second best defenseman in team history, I battled among the careers of Brad Park and Ivan "Ching" Johnson. Again, these lists are all opinions and a matter of debate. However, if you slotted Ching here, I couldn't and wouldn't argue against it.
While Ching won two Cups with NYR (he even finished one vote shy of the Hart Trophy one year) I gave Park the nod here. This is a major hypothetical I'm about to present to you here, but hear me out. If Bobby Orr never existed, Park would've won something like 7+ Norris Trophies. Park may have also won a Cup too.
What hurt Park's career (not his Rangers career, but his career) is that he played in an era where the greatest defenseman ever played. Without Orr, Park would've been the best ever, at least in his era. Comparing Park to Orr, is like picking any other Ranger forward on this list and trying to compare them to Wayne Gretzky.
When it comes to an NHL Mount Rushmore, many have their Mount Rushmore slotted as Gretzky/Super Mario/Howe and Orr. Orr was just at an insane level, where it's unfair to compare Park's career to Orr's.
As far as other candidates here, as mentioned, Ching Johnson deserves some attention. Ditto Ott Heller. One can also not forget a man who has his name in the rafters of Madison Square Garden, in Harry Howell. And how about Brendan Smith and John Gilmour? Okay – I kid, I kid!
GOALTENDER: MIKE RICHTER
This is a topic I've beaten to death on these blogs. The most in-depth blog I've done on this subject is here:
The Mike Richter vs Henrik Lundqvist Debate: An In-Depth Look At Who Is Truly The Greatest Goalie in the History of the New York Rangers, Looking At Every Starting Goalie in the 91+ Year History of NYR & Much More Richter vs Lundqvist Talk
To me, and I place a lot of value on winning, Mike Richter gets the duke here. If Lundqvist was to ever win the Cup, he'd get the W over #35 here. However, that hasn't happened.
Mike Richter will always be number 1 to me. Yes, he won the Cup, but many forget how he was the backbone of many great Ranger teams, right until he was too injured to play anymore. In his latter years, to me, Lundqvist has been a compiler.
Let's put it this way – Richter was a driving force during the best Ranger teams of his day. In the best Rangers season of the Lundqvist era, Lundqvist missed 30% of the season and was easily replaced by Cam Talbot, during the 2014-2015 season. In his latter years, both Antti Raanta & Alexandar Georgiev posted better stats, while playing against better competition, as Lundqvist cherry picked starts against bad teams.
In fact, I think you can argue Davey Kerr as the second best goalie in franchise history. He won the Vezina and the Cup, the only Rangers goalie in history to win both. What hurts Kerr's case, is the brevity of his career. Depending on how much you value winning and individual awards, Chuck Rayner won the MVP in 1950 and carried a worse Rangers team to a Game 7 double OT SCF than Lundqvist ever had in front of him. You could also make a case for Worsley and Vanbiesbrouck over Lundqvist as well, although that case would be toilet-paper thin.
When it comes to clutch moments and winning the biggest game of their respective careers, Richter did it. Lundqvist did not. Again, intangibles and factors of different eras come into play here, but hey, Richter beat an in-his-prime Marty Brodeur, in a butt-clenching 1994 ECF. Lundqvist couldn't beat an out-of-his-prime Brodeur in an ECF, some 18 years later.
I know younger fans will side with Lundqvist and maybe I'm being nostalgic for something I saw as a kid, but Richter will always be my guy. (I'm saying this, because many will side with what they saw, than the black & white facts. That's why fans older than me, will overrate Rod Gilbert, Harry Howell and Eddie Giacomin, another deserving goalie, over the names I have here.)
NBC sports should have their Rangers list out sometime today. While I'm sure my list will be different than theirs, the bottom line is that all these lists are a matter of opinion, used to drive hockey talk during the slowest time of the year. Roll with it and have fun. There's no wrong answer here, unless you have Henrik Lundqvist as the GOAT!
You knew I had to get that in!
Moving along now, as I start to put the finishing touches on this bad boy!
As we head into the homestretch here, and if you're still here, I thank you, did you see what Hayes said about the Flyers this week? Here's the story and the link: https://ca.sports.yahoo.com/news/report-kevin-hayes-only-signed-with-philadelphia-flyers-because-they-overpaid-him-122754707.html
If you're too lazy to click the link, long story short, Hayes basically told Frank Seravalli of TSN, that the only way he was going to Philadelphia, is that if the Flyers overpaid him. With a 7 year/$50M package, according to many, including yours truly, the Flyers overpaid Hayes.
Aside from the Flyers overpaying Hayes, what truly stands out to me, is that despite a previous relationship with new Flyers and ex-Rangers coach, in Alain Vigneault, Hayes didn't sign with Philly because of AV or anyone else. He signed for the dough. I'm sure that will go over well in Filthadelphia!
Just keep this in the back of your mind, as we approach the 2019-2020 season. Cam Talbot, who welcomed a trade to Philly, just so he could continue his mentorship of Carter Hart, left after the announcement of AV. Talbot signed with Calgary, in hopes to regaining a starter's job in the NHL, a job he would never get in Philly. Hayes, another ex-Ranger under AV, only signed for cash.
If you're a long-time reader here, you know I've always defended AV. I thought he got a bum rap here by many. He's a top 5 coach in Rangers history. However, here you have two ex-Rangers, who didn't jump at the chance to play for AV. In Talbot's case, I don't blame him. He went to a city close to home and where he has a chance at a number 1 job. For Hayes, who had his pick of the litter, he went with the highest bidder. Again, in a same-blog CALLBACK, the story of Kevin Shattenkirk comes to mind here. Take the money when you can, because these hoes   teams aint loyal!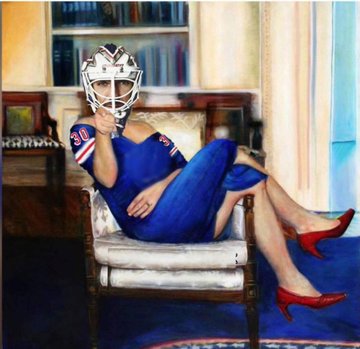 As we head to an end here, we're less than two weeks away from NHL 20 coming out on the PS4 and the XBox. We're a month away from preseason. All my road-trips are already booked for the year, as I will be heading out to Montreal, Ottawa, Nashville, Pittsburgh and Buffalo this year. If I have time and the money is right, perhaps I'll add more trips. In other words, as nightfall comes quicker, we're getting closer to the 2019-2020 season.
I hope to have to have one more Delorean blog and a few more book reviews up before the season starts. I am also expecting the Rangers to make their decision on Kreider before the season starts as well. That said, I will 100% have a 2019-2020 season prediction blog and a Rangers preview blog up before the season starts. Work schedule permitting, after not attending a preseason game at all last season, I hope to at least attend one preseason game, because just like many of you, I can't wait to see what these young guns have. That said, we all know how the season will end – with Lundqvist on his face, puck in net, blaming everyone else for the season-ending loss. I can't fucking wait until this guy is out of here and I can start talking about the next era of Rangers; Lundqvist-free!
As the great Porky Pig once said, "Th-Th-The, Th-Th-The, Th-Th… That's all, folks!"
Thanks for reading, and as always…
"LET'S GO RANGERS!"
Sean McCaffrey
BULLSMC@aol.com
@NYCTHEMIC on the tweeter machine
P.S.: A much deserved shutout to the "Twitter Hijinx Thread" and Kato Kaelin! I wish you the best Steven Helms. Come back soon Mikey Red!