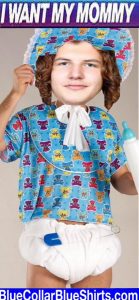 Greetings and salutations everyone and welcome to a quick news update here on BlueCollarBlueShirts.com. This Vitali Kravtsov story, a story that's now as nauseating and exhausting as the Jack Eichel stuff, continues to get worse and worse.
On Sunday (following the Rangers 3-1 victory over the Montreal Canadiens from Saturday night), we received some news updates about the team from Gerard Gallant. Included in Gallant's update was information regarding Kaapo Kakko's injury and his current status.
The purpose of tonight's blog is to catch you up on everything that went down in Rangerstown, USA on Sunday. In essence, this blog pretty much is a follow-up to last night's game recap, a recap that you can read by clicking the link below:
---
After traveling from Montreal to Toronto on Saturday night, the team held an optional practice in Toronto on Sunday afternoon. At the practice, Rangers head coach Gerard Gallant met with the media. To watch Gallant's press conference, click the play button below:
---
Gallant's press conference followed-up a tweet that the Rangers sent out earlier in the day, when the Rangers tweeted:
To break this all down, let's get the easy stuff out of the way first and then close out with the Kravtsov nonsense.
As talked about last night, Ryan Strome is not with the team right now and is still on the NHL's COVID-19 list. Since it's currently a hassle to get into Canada, not just for us regular people, but for athletes and celebrities too – Strome won't be playing against Toronto on Monday night.
We don't know if Ryan Strome has COVID-19 at this time. If he does, that would rule him out for Thursday night's game in Nashville. If Strome's status on the COVID-19 list is because of a minor issue, such as being around someone who has or had it, there's a good chance he returns to the line-up when the Rangers play the Predators in Music City.
Despite the NHL, the Rangers and all of their partners bombarding us with 7895675558585 gambling ads during any given broadcast, the NHL and their teams still remain vague when giving out injury and health updates. (For comparison, the only reason the NFL gives out meticulous details on the injuries/health statuses of their athletes is solely because of gambling purposes.)
In addition, despite the 656756767575675885 self-appointed doctors that plaster social media with their misinformed opinions (opinions that are formed without these people even knowing these players), we don't know what's plaguing Kakko at this time. It could be a concussion. It could be a shoulder. It could be a rib-cage. Maybe he has pink eye. All we know with a 100% certainty is that he is now on the injured-reserve list, which means he will miss at least a week's worth of games.
As a result of Kakko's designation on the IR, he won't be available to the Rangers for the remainder of this road-trip, which includes games in Toronto (Monday), Nashville (Thursday), and Ottawa (Saturday).
Of note, these schedule makers are really something else. Not only did they schedule the Rangers to start their season on a back-to-back, and not only did they have the team opening up the season with three games in four nights; but for some wacky reason, these schedule makers have the Rangers in Canada for two games, then returning to America, only to go back to Canada a day later.
I mean really, who booked this crap?
In the event that you don't know your Canadian geography; Ottawa is a two-hour drive from Montreal and a four-hour drive from Toronto. It would've made more sense for the Rangers to play in these three Canadian cities during the same trip, rather than having to deal with the unnecessary and multiple Canadian COVID mandates.
Taking a quick detour from Canada to Nashville really doesn't make sense not only for COVID reasons, but for financial/traveling reasons as well. And then there is the whole time zone thing, during a period of time where the topic of regular sleep among NHL players is now an issue, as originally brought up by Vegas goaltender Robin Lehner.
Alas, I digress. Back to Kakko and the roster.
---
During his press conference, Gallant, who previously said that Kakko would be "day-to-day", said he doesn't think that Kaako will be out for too long. As of now, the earliest Kakko could return to the team would be on Monday, October 25th, when the Rangers host the Flames at M$G.
With Kakko and Strome both out for Monday's contest, the Rangers recalled Morgan Barron. Whether he plays or not in that game is not confirmed, because after all, the Rangers do have Julien Gauthier as a spare forward. Since the Rangers are currently on a road-trip, at the very least, they wanted to have another player available in case something else happens.
Gallant, who as mentioned previously on these blogs, will not let the media dictate terms to him – didn't reveal his line-up to the media for Monday night's game. That said, I think we can predict that Gauthier will be back in the line-up, replacing Kakko.
The real question regarding the line-up is who plays center on the fourth line, as Gallant could go with either McKegg or Barron. Since Toronto is a strong regular season team and a Stanley Cup Pretender to boot, where they should have their full line-up, including the returning Auston Matthews, dressing for the first time this season – maybe Gallant goes with the veteran McKegg. Who knows?
What I do know, is that if you watched the Gallant video included earlier on this blog, it is that Gallant continues to toy with the media, as if the NYR beat reporters were a bunch of children. I'm thoroughly entertained and it's now gotten to the point where the younger beat reporters are taking notice of Gallant being their "daddy".
As talked about last night, during last season, the media got a lot of shots in and were able to take advantage of former coach David Quinn. However, I don't blame the media at all here, because that's their job. They are supposed to create stories and get as much information as possible.
That said, DQ was often to open, to the point where I felt he was revealing too much information to the pestering media – info that the Rangers opponents could use. It's nice to see Gallant pull a 180 here, as there's no question about who is the boss in the relationship between Gallant and the media.
While I don't think we'll have Gallant pulling a Torts and finding a reporter to play the role of Larry Brooks; I do think, just based off of Gallant's facial expressions and body language, that he'll eventually get sick of the younger reporters that are on the beat. Right now, Gallant is in a honeymoon period, but once he's fully established in this new role, I think he'll be shorter and more curt when answering some of these silly and repetitive questions.
Over time, we'll see if I'm proven correct, but knowing Gallant's track history and with some of the questions he's currently being asked – I can see these future press conferences becoming the equivalent of pulling teeth.
Something else as painful as a root canal? This Vitali Kravtsov story.
---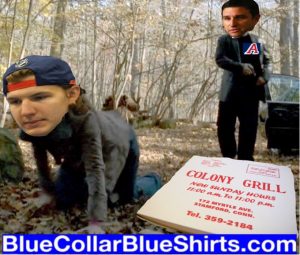 In our final topic of the night, following Elliotte Friedman's report from Saturday, where he mentioned that the Rangers are still willing to work with Kravtsov, despite the mercurial Russian currently seeking a trade; reporter Russ Cohen tweeted out the following on Sunday:
Here's an update on Vitali Kravtsov. He is back in Chelyabinsk. He was at the Traktor-Dynamo game today. Being told there are around five teams interested in him. #NYR. The Rangers are in the driver's seat with this one.

— sportsology (@sportsology) October 17, 2021
While Russ Cohen has a pristine reputation and no one should doubt his reporting, I should mention that his report was later confirmed by other news outlets as well.
Again, I'm not going to rehash everything I've previously written about Kravtsov. You can check the archives of this site for my past writings on Kravtsov. All I'll say here, is that this is all an unfortunate situation, where both parties share the blame.
No matter how you feel about who is right and who is wrong, the bottom line is Kravtsov handled this situation poorly. You just can't cry, throw a fit and fly right back to Russia whenever something doesn't go your way. Plus, rarely does everything go right for us at our jobs and sometimes you just gotta roll with the punches.
In addition, with Kravtsov now returning home during two different disputes with his employer, what does that say about him as a player? When the ante increases and the pressure intensifies on the ice, is Kravtsov just going to turn into a puddle at the first sign of adversity?
---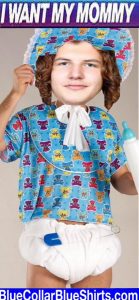 I admit, tonight's blog header photo, the picture depicted above, is an exaggeration, although I feel there is some truth in Kravtsov acting like a baby. After all, he literally took his gear and flew back home to his mommy – AGAIN.
If there is anything I contest in Cohen's report (not his reporting, but his opinion), is that the Rangers are in the "driver's seat". As talked about before with Kravtsov, and as talked about last season with Tony DeAngelo – this is poor asset management on behalf of the Rangers front office.
Let's just say that Vitali Kravtsov's ceiling/potential is as a top six forward. Not one team in the NHL is going to give the Rangers back something of that equivalent, especially with the knowledge that the Rangers are pretty much forced to make a deal here.
I know everyone has different ideas on what to do with Kravtsov, whether it's dumping him for future draft picks or trying to package him in one of those never-ending Jack Eichel trade proposals. Another idea is to cater to him and try to repair the relationship, which I think would be a mistake. It would send a wrong message to everyone else who is doing the right thing in Hartford. Plus, Kravtsov has shown immaturity issues in the past and could create unnecessary locker room problems.
More importantly, ask yourself this – is Kravtsov really worth going out of your way to accommodate to? Sure, he's shown flashes of what he can do, but for an 82-game NHL season, is he really worth all of the headaches and drama?
And oh yeah – Kravtsov is not a Chris Drury draft selection. Drury could bump Kravtsov for next-to-nothing, and will have the out that Kravtsov was a problem created by the previous regime, which would go in line with how Drury handled DeAngelo during this past off-season.
(Drury could've tried to mend that fence too, but just bought DeAngelo out, washing Drury's hands of the mistake his predecessors made. Similar to DeAngelo, Drury could once again "clean-slate" the previous administration, by just taking what he can get for Kravtsov. At the end of the day, Kravtsov isn't on Drury's rap-sheet.)
Just think – if Kravtsov acted like a man here and went to Hartford like his employer told him to, now with this Kakko injury – he probably would've been called-up. Instead, he's sulking it up in Russia and even if the Rangers did send for him, he'd be out of game shape.
As stated once this drama first began – I just hope Kravtsov's situation is addressed sooner than later, and doesn't drag out all season.
---
If you haven't already, subscribe to this blog for the next update:
---
---
See ya Monday night. After that, I'm off to Nashville!
Until next time…
Stay FABULOUS my friends.
As always here, thanks for reading and…
LET'S GO RANGERS!
Sean McCaffrey
BULLSMC@aol.com
@NYCTHEMIC on Tweeter