Greetings and salutations everyone and welcome to another blog here on BlueCollarBlueShirts.com. Finally.
After two disappointing results, both in the first game of the season and in their home-opener, the New York Rangers are finally in the win column, as a result of Saturday night's 3-1 win over the Montreal Canadiens.
In what was anything but a "gimmie" game against the 0-2 Habitants, CZAR IGOR finished the night making 31 saves off of 32 shots faced, with the one goal allowed on his ledger having nothing to do with his play. And really, if it wasn't for this one sort of "puck-luck" goal on behalf of the Canadiens, Igor would've had the shut-out. At the very least – Igor played well enough to have had one.
Going into this game, the Rangers had several disadvantages. Not only was Ryan Strome missing from the Rangers roster (more on that in the "NEWS" segment), but this game was the home-opener for the Canadiens too. And this home-opener at the Bell Centre was unprecedented and like no other, despite the 100+ years worth of Habs history.
After a 2020-21 regular season where no fans in hockey-happy Montreal were allowed to attend games, and following a Stanley Cup Playoff run where only a limited amount of fans were allowed to attend; on Saturday night, during "Hockey Night in Canada", the Canadiens finally played in front of a sold-out crowd for the first time since March of 2020.
As someone who has attended games at the Bell Centre over the years (I think I've been there 7-8 times), I really wish that I could've made this trip up to Montreal. However, with high ticket prices, the current hassle of entering Canada, and the fact that this was a tough ticket to get – I stayed home, where from my couch, I could feel the electricity of the Bell Centre pouring off of my TV screen.
This game, or at least the first period from this contest, played out pretty much how I expected, meaning that the Canadiens came out hot, energized off of the pumped-up crowd inside of the arena. Fortunately, the Rangers, behind CZAR IGOR, were able to hold off the Canadiens during this time. Once the buzz from the building wore off, the Rangers maintained and eventually went on to win this exciting game.
---
For the M$G Networks, this game was built around Alexis Lafreniere, playing in his first game in Montreal since being selected #1 overall by the Rangers during the 2020 NHL Entry Draft. Lafreniere, who grew up an hour away from the city, had a full suite for his family at the Bell Centre on Saturday night.
In addition, not only were Lafreniere's Quebec roots brought up repeatedly throughout the duration of the broadcast, but Sam Rosen and Joe Micheletti seemingly had a raging hard-on for anyone who had ever stepped on Montreal soil. However, make no bones about it – Lafreniere was the number one star of this broadcast, especially whenever his father's reactions were shown.
Mr. Lafreniere (who probably took his son to a strip club on St. Catherine's Street after this game), was just like any other Ranger fan on this night, even if he had a more vested personal interest than us. At times, he was groaning and hanging off the edge of his seat, especially after his son took a bone-headed penalty. Then, when the younger Lafreniere scored (and in what turned out to be the game winning goal), the elder Lafreniere was going ape-shit – just like any one of us.
And oh – if we were to find out that Mr. Lafreniere had any type of significant money on this game, that note wouldn't shock me either. Yes, his son was playing for the first time in his native province, and in one of hockey's capitals to boot; but watching Mr. Lafreniere's facial reactions were the reactions of a "Text Book 101" degenerate gambler! Yes, I'm joking here, but my point remains the same!
---
To just jump quickly ahead here; after the game, CZAR IGOR, Jonathan Drouin and Alexis Lafreniere were named the first, second and third stars of the game. Not that the three stars of any game means anything in the grand scheme of things, especially since the three stars usually reward a hot goaltender and/or the goal scorers; but in my opinion, the three stars of the game (and in order), were CZAR IGOR, Jake Allen and Adam Fox.
To follow up on my last blog, once again, Adam Fox had another FABULOUS game. Fox was making plays in all three zones and made the play that set up Lafreniere's game winning goal. While this isn't a slight on anyone else; as is always the case ever since last season, Fox remains the best skater on the ice for the Rangers. I still believe he does what he does better than what Panarin, Mika or anyone else does for the Rangers – including CZAR IGOR as well.
And oh, in also what's usual, Fox led all Ranger skaters with time on the ice, playing an outstanding 26:48 of ice time. "Trouba the Terrible" had the second-most amount of minutes, logging 23:18 – 3:30 less than team-best Adam Fox.
---
Raise your hand if at any point in the season, you had Chris Kreider on record for having scored 75% of all Ranger goals. Kreider did just that in this game, when he opened up the scoring at the half-way mark with another one of his Steve Urkel "did I do that?" deflection power-play goals. And the Urkel line isn't meant as a shot or to be detrimental. It's anything but – as Kreider continues to be in the right place and at the right time, which sets up all these skillful deflection goals. You love to see it.
After this game, Kreider now has 50% of all Ranger goals scored this season. Obviously, that percentage will drop as the season goes along. However, with the rest of the fat cats struggling right now when attempting to find goals, including both Mika Zibanejad (who looked like Mika-19 tonight – more on this in a bit) and Artemi Panarin (who hasn't found his scoring touch yet), it's great to see Kreider kick off the season in a big way.
While both Kreider and Lafreniere picked up huge goals in this game (Kevin Rooney iced the game in the final seconds of regulation with an empty-netter), without question, it was CZAR IGOR who did the bulk of the heavy lifting. Time-and-time again, Igor flashed the cow, where he denied Montreal's shooters of glory. And as you'll soon see, Igor made a "Sports Center Top Ten" save in this game too.
As we all know, for the Rangers to really become a Stanley Cup contender, they'll need Igor at his best. A game like this will instill confidence, not only in Igor and the Rangers – but for the fan base too.
---
Let's get the PLUGS segment out of the way here and then get into this entire game. And as I always say here, if I don't plug my book, who will?
The first plug of tonight's blog – the mandatory plug for my new book, "The New York Rangers Rink of Honor and the Rafters of Madison Square Garden". And let me say this – thank you to everyone who has bought one, as my Amazon sales have exceeded all expectations, where for a limited time (that damn Mark Messier who just released a book!), my book was number one on the Amazon hockey book sales charts.
As mentioned previously, the book is now available in hardcover, in paperback and in Kindle formats. To purchase a copy of the book, visit this link:
https://www.amazon.com/Rangers-Rafters-Madison-Square-Garden-ebook/dp/B09CM5N2WD
For those still looking for signed paperback versions of the book, I have 16 copies left for sale for $25 (includes shipping price) through me directly. Here is all the information on that:
---
Lastly, before getting into the meat and potatoes of tonight's manifesto, here are my last few blogs in case you missed them:
---
---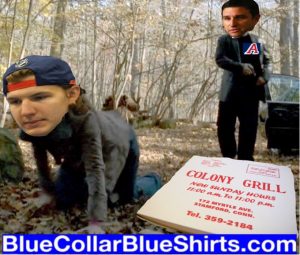 ---
Prior to the Rangers flight to the Poutine Palace, it was announced that Ryan Strome would miss not only this game in Montreal, but Monday's game in Toronto as well. All we know is that Strome has a "COVID-19 protocol-related" issue, which could mean anything, such as he was around someone with COVID, has COVID, or even mentioned the word COVID. To compound matters, getting in-and-out of Canada is no walk in the park either.
I don't want to go on a political rant or anything like that, but I do want to mention, that prior to this season, it was announced by the Rangers themselves that everyone on the team had been vaccinated. If everyone is vaccinated, why is Strome (or any other player in the league who is vaccinated), missing games?
I understand that the vaccine isn't 100% effective (which means it's not truly a vaccine, but that's a topic for somewhere else), but unless Strome is bed-ridden, I don't see why the NHL prevents otherwise healthy players from playing. That's all.
With Strome unable to make the trip, the Rangers called up Greg McKegg and rolled out these lines and pairings:
FIRST LINE: Alexis Lafreniere/Mika Zibanejad/Chris Kreider
SECOND LINE: Artemi Panarin/Filip Chytil/Kaapo Kakko
THIRD LINE: Sammy Blais/Greg McKegg/Barclay Goodrow
FOURTH LINE: Dryden Hunt/Kevin Rooney/Ryan Reaves
FIRST PAIR: Ryan Lindgren/Adam Fox
SECOND PAIR: K'Andre Miller/Jacob Trouba
THIRD PAIR: Patrik Nemeth/Nils Lundkvist
GOALIE: CZAR IGOR
---
Real quick here, I saw many Ranger fans complaining that Greg McKegg, and not whoever is the current "Prospect Du Jour", was called up. I know we live in a world where everyone needs to have an instant reaction without fully thinking of every single angle of a story, but like Joe Biden likes to say – "COME ON MAN!"
What we know for right now is that Strome is expected to only miss two games. This isn't a six-week injury or anything like that. Strome may have coughed or farted – and boom, he's on the COVID-19 list.
Very often, whenever a regular roster player is going to miss a game or two, NHL coaches, especially veteran coaches, will call up an AHL veteran rather than a prospect/rookie – especially whenever the AHL team has games on the same day/within 24 hours – just like the Hartford Wolfpack had on Saturday.
What's the point in calling up Morgan Barron (a center like Strome) or another young player, when you're just going to send that player right back down a day or two later?
For developmental purposes, and really, in what's best for the Rangers – you're better off with a veteran who has gone through this before. In addition, why take a developmental game away from a rookie/prospect? Instead of playing 5-6 minutes tonight, Barron, or someone else, could get 20+ minutes with the Wolfpack. In fact, Barron scored a power-play goal for Hartford on Saturday night.
This now brings us to Vitali Kravtsov, and let's get that update out of the way at this time.
---
I'll get into this more at the end of the game review/recap, but during this game, Kaapo Kakko was injured, after receiving a hit late into the first period. Kakko never returned to the game and his current status is "day-to-day".
Between Strome and now Kakko, many fans are clamoring for Vitali Kravtsov to come back. I wouldn't be one of these people.
In the latest update from the world of immaturity, Elliotte Friedman of Sportsnet is reporting that the Rangers are now willing to heal their fractured relationship with the mercurial Russian. Friedman is reporting, that despite Kravtsov and his agent currently seeking a trade, the Rangers are still offering Kravtsov a golden ticket to play his way back onto this team, where Kravtsov would have to report to Hartford first. Hearing this, it's my opinion that the Rangers are really rolling out the "red" (Red = Russian, get it, har-har-har) carpet for this guy.
If you haven't read my previous blogs on this story, I'd suggest you do, as I don't want to rehash everything here. All I want to say about this, is that despite my own opinion that Kravtsov should've made the team in the first place – I hope he doesn't get called-up in the event that Kakko is to miss any significant amount of time.
Deep-down, while adding Kravtsov, from at least a talent-perspective, may be best for the Rangers; I don't want this to happen, nor do I think it will happen, especially with Gerard Gallant's comments regarding accountability and earning playing time.
I don't have the exact count for you, but there are over 20+ players in Hartford right now, where all of them want a chance to get to the show. These guys have been soldiers and have been breaking their holes to get an opportunity to play in the NHL. To reward Kravtsov after his puerile and quite frankly, "bitch-boy" behavior – it would be a slap in the face to everyone who has been doing the right thing and trying to earn a promotion.
And I know I've said this before, but I don't think we have all the details on the Kravtsov story. Yes, in our eyes, he probably is the best player under Rangers employ that's currently not on the main roster. However, there's something that we probably don't know, outside of his immaturity issues, as a reason why he didn't make the team out of camp.
To close on up on Kravtsov, as I said in the past – "fool me once, shame on you; fool me twice, shame on me." Nobody wants to be a fool here, and even if the two parties reconcile one more time – it feels like someone will eventually turn out to be the fool.
---
Box score time.
The following information and graphics come from the new world-wide leader of NHL coverage, ESPN.com:
SCORING:
PENALTIES:
TEAM STATS:
GOALIES:
| | | | | | | | | | | |
| --- | --- | --- | --- | --- | --- | --- | --- | --- | --- | --- |
| SA | GA | SV | SV% | ESSV | PPSV | SHSV | SOSA | SOS | TOI | PIM |
| 23 | 2 | 21 | .913 | 0 | 0 | 0 | 0 | 0 | 58:38 | 0 |
| | | | | | | | | | | |
| --- | --- | --- | --- | --- | --- | --- | --- | --- | --- | --- |
| SA | GA | SV | SV% | ESSV | PPSV | SHSV | SOSA | SOS | TOI | PIM |
| 32 | 1 | 31 | .969 | 0 | 0 | 0 | 0 | 0 | 59:23 | 0 |
---
As mentioned last blog, I attended the Rangers home-opener, so I didn't see the MSG broadcast of that game in real-time. However, I did go back and watch it (I'm a glutton for punishment) and I agree with the opinion of the majority – Henrik Lundqvist was great in his new vocation. Even greater? Lundqvist, as you guys told me, did tone down all of Vally's meaningless analytical crap and war stories.
Of note, during Saturday's broadcast, Sam and Joe said that Lundqvist returns to the studio on Monday for the game in Toronto.
As far as this Lundqvist-less broadcast goes, I didn't think that Vally was as bad as he was last season. The analytic talk, while still there, wasn't as over-bearing as it has been in the past. Of course, with Lundqvist not around, Vally did bombard us with his war-stories, as if he was a starter in this league for twenty years.
I'm just hoping that Lundqvist really enjoys his new gig and eventually phases Vally out after this season. No matter how you feel about Lundqvist and Vally, it really doesn't make sense to have two goaltenders on a panel. You need a skater there too, in order to give us the complete story and perspective.
Since I haven't seen them in a while, seeing Sam and Joe was entertaining for me, even with Micheletti shrieking out the word "FABULOUS" 7678678686866846746746075795795 times.
If you've noticed, whenever these guys get on a topic or on a theme, they don't leave it. Tonight's topic was all about anyone who has ever taken a breath in Montreal, with Lafreniere being the central focus. I forget who it was, but Sam Rosen mentioned that some player once played in Montreal. Micheletti, without a second of hesitation, said that was "FABULOUS". Some things never change.
If there was anything that I wasn't a fan of about this broadcast, it was that Montreal had a rocking crowd tonight. Instead of showing us the crowd and the Montreal home-opener introductions, Sam and Joe did their best to scream over their crowd, rambling about something that was insignificant. "Oh Joe, Filip Chytil is 21 years old and in his fifth training camp Joe!"
I get that this is the Rangers home broadcast, but since these guys spend so much time talking about the other team anyway (especially whenever the Rangers play the Islanders), it would've been a nice touch to experience the Montreal crowd.
For what it's worth, we did see both National Anthem's, even if there were audio issues, as it looked like the singer was pulling a "Milli Vanilli" with the poor M$GN audio syncing.
---
This game, advertised to begin at 7PM, didn't start until 7:30PM, due to the home-opening ceremonies. Once the puck dropped, Montreal, like a young Eddie G. of "The Blueshirt Underground Show", were "jazzed" and flying on all cylinders. If you're a wrestling fan, the Montreal crowd reacted as if they saw Hulk Hogan slam Andre the Giant during "Wrestlemania III" for the first time.
Right away, Montreal, against that fracturing foundation known as the Trouba/Miller pairing, went on a two vs one. Igor prevented a goal, just as he would do a moment later, when he stopped Armia on a shot from his door-step.
Also of note here, it was around this time that we learned that the Rangers coaching and medical staff had to wear masks behind the bench. Take that for what you will.
Just 2:32 into the game, Ryan Reaves was sent to the box for holding Brett Kulak. This was a soft "Montreal Home-Town" call. The Habs power-play was buzzing here, but Igor lifted the Rangers penalty kill to success. In fact, the Rangers penalty kill, which had been dismal prior to this game, had their best showing yet of this young season, finishing 3-3 on the night.
In a funny moment during a stoppage, Joe Micheletti brought up how he and Sam Rosen will have some free time to spend in Nashville and joked about Rosen's proclivity for partying. I'm going to that game next week and I'll tell you, if I witness with my own two eyes, Sam Rosen, half-cocked and doing belly-shots at some random honky-tonk with a gaggle of college girls around him – it will make my life. OH JOE! TEQUILA JOE!
The Rangers offense struggled in this period, and you know that's the case when Dryden Hunt had one of the better and rare Blueshirt chances of the frame.
After Nils Lundkvist (who didn't really stand out, and was later benched during third period crunch time), almost committed a covering the puck with his hand penalty, Blais went to the net with a little razzle-dazzle, akin to the goal he scored during the preseason. This time, Allen denied the newest Ranger.
As Igor continued to deny the Habs, with 6:01 remaining in the period, K'Andre Miller was forced to take a tripping penalty on probable Calder winner Cole Caufield, as Caufield made a FABULOUS move on #79 of the Rangers. This penalty kill was more hairy than the first, but Igor did his job.
Once the Montreal power-play expired, Jake Allen made two quick back-to-back saves, stopping both Mika and Lafreniere.
Let me say this about Mika now and get it out of the way.
Mika Zibanejad's play in this game looked like something out of one of his COVID-19 games from last season. Mika had, or at least what felt like, 786789689696 scoring chances, especially on the power-play, but every single time he shot the puck something negative happened – whether it was hitting iron, whiffing, losing control, losing his footing, shooting wide, having a good shot saved, etc. These comments aren't intended to put Mika "on blast" or anything like that, but the fact is he hasn't scored a goal this season – yet.
Even worse? After two strong games at the circle, Mika finished 4-14 at the face-off dot tonight, for a piss-poor winning percentage of 22.2%. Conversely, Montreal's Christian Dvorak finished 15-7, for a winning percentage of 68.2%.
Lafreniere, who obviously was jacked-to-the-gills in this game, had his best offensive game yet. You could see he was hell-bent on scoring a goal with his family in attendance. In fact, Lafreniere led all Rangers in the SOG department, with five in all.
---
After a low-octane first period, with a score of 0-0, and where the teams combined for only 12 shots on goal; we went to the second period, where unfortunately, we didn't get a "SECOND PERIOD, WHAT DO YOU LOOK FOR HERE JOE?" question out of Sam Rosen. Instead, Rosen told us that Kakko was out for the rest of the game, after being hit into the boards by Alexander Romanov during the latter stages of the first period.
For what it's worth, at the time of the hit, it looked like any other hit you would see during an NHL game.
This Kakko injury became a two-prong issue for the Rangers (and Panarin), as Gallant was again down a forward, and now the second line/top six were without two of their regulars (Strome and Kakko.) Thankfully, the Rangers overcame this.
The Rangers would receive two quick power-plays in this period, where Reaves drew both of them and in a span of three minutes. However, the Rangers power-play, for as good as it looked, couldn't score. Once the Rangers realize that this isn't horse-shoes and hand-grenades, they'll be better off.
After failing on these two power-plays, which instilled life into the Bell Centre, the Rangers drew another penalty when Trouba drew one on his own at the near mid-mark of the game/period. The third Rangers power-play wound up being the charm here, as at the 9:59 mark of the second period, this happened:
3 straight for Kreider! pic.twitter.com/lAITu1lq8h

— Rangers on MSG (@RangersMSGN) October 17, 2021
1-0, GOOD GUYS! Another deflection goal for Chris Kreider, as he continues his pace for an 82 goal season!
This was huge and for obvious reasons. Not only did the Rangers finally cash in, but this goal gave the Rangers their first lead of the season as well.
It should also be mentioned, while the fat cats didn't truly stand out tonight (especially during even-strength play), this was a pure fat cat goal. Trouba drew the penalty. Panarin dished to Mika, Mika took the shot and there was Kreider for his "excuse me", yet talented, deflection goal.
Right after the Rangers scored, Montreal motored on, where CZAR IGOR made this highlight-reel save:
Shesty says no 🚫 #NYR pic.twitter.com/a8PsMAN3y1

— Rangers on MSG (@RangersMSGN) October 17, 2021
A glove save while sitting on his hiney. Very regal!
As Igor continued to make denials, Kreider drew a blatant tripping penalty on Chiarot, but the call was never made. This was an example of the refs trying to manage a game, rather than calling what actually happened. With the Rangers already receiving three straight power-plays, the refs didn't want to give them a fourth, at least not yet, as this was an obvious penalty that was ignored.
That said, the Rangers did indeed receive their fourth power-play of the game, when with 1:58 remaining, Wideman cross-checked Kevin Rooney. With an emphasis on having to call cross-checking penalties this season, the referees couldn't ignore this. Also ignored? A second power-play goal out of the Rangers.
As I've said for some time now – special teams swing games. That statement might get lost after this win tonight (especially with a hometown hero story to promote), but while the Rangers penalty kill did their job, connecting on only one power-play goal, despite four opportunities, isn't promising. This game would've went very differently if Igor didn't have the night he had.
After two periods, we remained at 1-0, and in favor of the good guys.
---
The third period was the most exciting period of the game, as the shots on goal number increased exponentially and with the physicality at a premium. Of note, the Canadiens out-hit the Rangers 31-23 tonight, marking the first game of the season where the Rangers opponent won this statistic.
Trouba and Miller, who have earned some scorn from Ranger fans, had a solid start to the period, where Trouba put a rare SOG, while Miller stopped Nick Suzuki from scoring. The good vibes wouldn't last.
After killing a bad penalty taken by Lafreniere, where Igor made some monster saves and which featured a Mika Zibanejad short-handed attempt; Jonathan Drouin, who was making great passes all game, scored after receiving a great pass himself, while Miller and Trouba were nowhere to be seen.
Truth be told, while you know my opinions on Trouba and his contract already (I'll save you from one of my rants on this tonight), this felt more like a bang-bang unfortunate play, where Montreal got a break, more than anything else. Also of note, this goal allowed wasn't on Igor, as Drouin was left all alone in front of the net, made a move and successfully executed.
With the score at 1-1, and with 10:36 remaining in regulation, Lafreniere regained the Rangers lead just 26 seconds later:
There's no place like home pic.twitter.com/b6MBJUIYOH

— Rangers on MSG (@RangersMSGN) October 17, 2021

2-1, GOOD GUYS!
On this goal, Fox made play in his own end, got the puck up ice, and Mika found Lafreniere for the finish. Watching Lafreniere's family celebrating this goal was also great too, as you couldn't have written a better story.
And it should also be mentioned, while Mika hasn't scored a goal this season, he does have three assists, where admittedly, despite the primary assists on his ledger, these assists do "feel quiet", if that makes sense.
Right after this goal, Jake Evans blew right by Jacob Trouba, where Igor made a big save afterwards, bailing out the overpaid #8 on the Rangers. If we're complaining so much about Trouba and his contract in Years 1-3, what's going to happen in Years 4-7? As talked about in the past, Trouba is bordering Wade Redden levels. He's also the favorite player of Adam Fox's agent.
As the clock wound down, Allen was pulled with ninety seconds to go. After another save from Igor, Montreal took a time-out with 42.5 seconds remaining. After another scare out of Montreal, with nine seconds remaining, Rooney, from the Rangers defensive end, got the puck, marched up the ice and deposited a puck into the empty net, giving the Rangers a 3-1 lead and sealing the victory.
---
All in all, this was a good victory for the Rangers, especially considering the circumstances – Montreal's home opener, Strome's COVID list and Kakko's injury.
On Kakko, Gallant said he's day-to-day, where that could really mean anything. Here's Gallant's post-game press conference and kudos to the Rangers for uploading it so quickly:
---
Of note, and I know I've mentioned this before, I'm thoroughly entertained in the way Gallant speaks down to the novice reporters, when compared to how he talks to Larry Brooks, an esteemed and established reporter. It's like a father speaking to an unruly child.
What I mean by this, is that Gallant always lets these reporters know who is boss – something that we didn't exactly see out of David Quinn and his relationship with the NYR beat. Sometimes, it felt like the NYR beat reporters could "bully" DQ around a bit, something we won't see with Gallant now calling the shots.
---
If you haven't already, subscribe to this blog for the next update:
---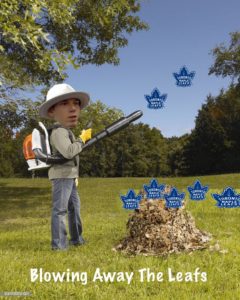 Back at it Monday night, when the Rangers take on another Canadian Original Six opponent – the Toronto Maple Leafs. In the meantime, we might get a call-up, depending on the severity of Kakko's injury.
Great win tonight!
Until next time…
Stay FABULOUS my friends.
As always here, thanks for reading and…
LET'S GO RANGERS!
Sean McCaffrey
BULLSMC@aol.com
@NYCTHEMIC on Tweeter