Greetings and salutations everyone and welcome to another blog here on BlueCollarBlueShirts.com. CZAR IGOR. That's the blog.
The Rangers, without two members of their starting six forwards (and with Jacob Trouba also in the line-up, I kid, I kid!), defeated an Original Six rival on Monday night, thwarting the Toronto Maple Leafs in overtime by a final score of 2-1.
In one of the most definitive statements one can ever make – the Rangers only won this game because of the way CZAR IGOR manned the net. This was a performance where every Ranger fan will now have faith in their new starting goaltender.
Quite often on this site, I like to share gifs and video clips of the highlight plays that took place during any given game. To do that tonight, I'd have to purchase a ton of extra bandwidth, and even then, this blog would've taken forever to load. From start-to-finish, this game was over sixty minutes of CZAR IGOR highlight-reel footage.
I say this with 100% confidence – if you missed this game, find the replay. You will be angered at times with the Rangers on the ice, but you will be amazed by the goaltending. Even better – the story-book ending of a 2-1 overtime victory! Heck, in addition – it's good to know how this movie ends!
While not trying to slight anyone else, if you want a two word review of this game, those two words are "IGOR SHESTYORKIN".
---
Monday night's game in Toronto was one of the most offensively anemic Ranger games that you'll ever see. It felt like a game right out of the Dark Age eras of Rangers history.
I'll have the entire team stats for you in a bit, but put it this way – CZAR IGOR made 40 saves in the game, which is also the same amount of face-offs that the Leafs won in this game as well.
The Rangers, offensively (and defensively at points too), couldn't do anything right. They had two shots on goal in the second period, finishing up with 23 shots on goal in the game overall. At the circle, the Leafs absolutely embarrassed Mika Zibanejad (6-15) and the Rangers, where the Leafs won 41 of a total 54 face-offs.
When it comes to special teams, the Rangers power-play, which hasn't been inspiring thus far this season, went 0-3, where they only logged one shot on goal during those six minutes of the man advantage. The Rangers PK fared better, going 3-3 on the night, but that perfect kill percentage was only because of the goalie. However, when it was all over, and after a thrilling "shit-your-pants" overtime, it were the Rangers winning the game and taking home the two points. And really – that's the only thing that matters, right?
I'll get more into that creepy weasel known as Steve Vagistat later, but after the game, he was going on-and-on about how the Rangers should've lost this game and about how poorly the Rangers fared analytically. What Vagistat still fails to realize, is that these games are played on the ice and not on his computer. More shocking, Vally did have a cup of coffee in the NHL too, and maybe because he never did it – he should be aware that great starting goaltending can steal games which is exactly what Igor Shestyorkin did tonight.
And oh yeah, and in a preview of what's to come later in this blog – give me Henrik Lundqvist all jacked-up about the Rangers winning, rather than hearing from Steve Valiquette about why the Rangers should've lost.
If you're a regular reader of this site, then you know that I've been singing the praises of CZAR IGOR ever since I first started watching him play in the KHL. Many doubted my praise of CZAR IGOR, especially when there were fans at the same time also singing the praises of Lias Andersson and Vitali Kravtsov. (How'd that work out?)
Unlike European skaters that some fans get attached to (where I've even heard of one fan hounding the family members of these players), it's much easier to assess a goalie than a skater. Goalies either stop the puck or they don't. There are way more different variables when trying to assess a skater.
Yes, just like the European skaters and the rinks they skate on, the game overseas is not the same as the NHL brand of game. However, for a goalie, it's easier to adjust.
While the shooting angles change a little bit whenever a goalie jumps the pond, at the end of the day, you either make saves or get beat. I knew from day one that Igor was one of those guys that would take to the NHL game well.
In fact, ever since Igor was once forced to waste some time in Hartford when starting his North American career, I knew it would only be a matter of time before everyone else saw what I saw. After tonight, everyone now knows what I previously knew and what many of you knew too – Igor is the real deal.
---
While Igor has had some impressive games during parts of the last two seasons (including two shut-outs against the Devils), this game was his first true "robbery". He might as well have had a ski-mask on over his goaltender's mask in this game.
For all the doubters and critics that thought Igor was good enough to win, but couldn't "steal games"; well those people were silenced tonight. Facing one of the the best offensive powerhouses in all of the NHL, Igor denied all Toronto shooters time-and-time again, only giving up one goal after a backdoor play where Michael Bunting beat Patrik Nemeth for the door-step tally. And even then, it was debatable if Bunting kicked this puck in or not. (Gallant didn't want to risk his challenge, which was understandable.)
As the game progressed and got into the third period, you had so much confidence in Igor, that all you wanted to do was fast-forward through regulation and the overtime.
It was looking like the only way the Rangers would win this game would be in the shoot-out, where perhaps Igor may have had to line-up as a shoot-out skater himself. Instead, after one of the wildest three vs three overtimes you'll ever see, Igor got the win on his ledger after Artemi Panarin (and after a rare Rangers face-off win to boot), sniped a puck past Leafs goaltender Jack Campbell. The Breadman had dipped his bread in Campbell's soup! (Yes, that joke was forced!)
Let's face it – not every win is going to be as perfect as a Picasso. While yes, it's way early into the season, where you can't use the phrase "turning point" or anything similar to that just yet; the fact is the Rangers, as they did in the preseason, showed their RESOLVE tonight. There were a million different excuses the Rangers could've used after this game had they lost it. Instead, the Rangers survived and behind CZAR IGOR, will now have happy travels to Nashville. See ya at Tootsies!
---
Let's get the PLUGS segment out of the way at this time and then get into this entire game. And as I always say here, if I don't plug my book, who will?
The first plug of tonight's blog – the mandatory plug for my new book, "The New York Rangers Rink of Honor and the Rafters of Madison Square Garden". And let me say this – thank you to everyone who has bought one, as my Amazon sales have exceeded all expectations, where for a limited time (that damn Mark Messier who just released a book!), my book was number one on the Amazon hockey book sales charts.
As mentioned previously, the book is now available in hardcover, in paperback and in Kindle formats. To purchase a copy of the book, visit this link:
https://www.amazon.com/Rangers-Rafters-Madison-Square-Garden-ebook/dp/B09CM5N2WD
For those still looking for signed paperback versions of the book, I have 14 copies left for sale for $25 (includes shipping price) through me directly. Here is all the information on that:
---
Lastly, before getting into the meat and potatoes of tonight's manifesto, here are my last few blogs in case you missed them, where of note, I covered the Kakko injury, roster call-ups and the latest on Vitali Kravtsov last night: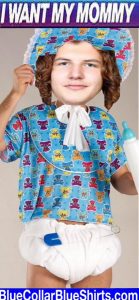 ---
---
Here was the patch-work line-up that Gallant put together for this game. It should be noted here, that by the third period, Gallant changed his lines around. With the team needing a goal, for the first time this season, Gallant put a "Fat Cat" first line together, featuring Artemi Panarin, Mika Zibanejad and Chris Kreider.
FIRST LINE: Lafreniere/Zibanejad/Kreider
SECOND LINE: Panarin/Chytil/Goodrow
THIRD LINE: Blais/Rooney/Gauthier
FOURTH LINE: Hunt/McKegg/Reaves
FIRST PAIR: Fox/Lindgren
SECOND PAIR: Trouba/Miller
THIRD PAIR: Lundkvist/Nemeth
And of course, CZAR IGOR in net.
---
Before getting into the box score, the M$G Networks stuff and the game review/recap, a few thoughts on the line up:
— I know it's not fair to assess/evaluate Filip Chytil as a second line center against a Leafs team that may feature the deepest amount of talent at this position in the entire NHL; but needless to say, he hasn't shown anything where he should be the second line center in favor of Ryan Strome.
— Once again, in crunch time, Gallant stapled Lundkvist and Nemeth to the bench. Gallant is riding his veteran horses when it matters the most, which brings me to…
— Greg McKegg played, while Morgan Barron took this game in as a spectator. I know everyone and their mother wants Barron to play, but I was fine with this. At the very least, Gallant is showing some consistency here. Rather than putting a rookie center against Toronto's monstrous centers, Gallant went with a veteran. Plus, Toronto runs ads for "THE KEG" (a bar/restaurant) all over their arena. Why not allow McKegg to play in an arena that pays such homage to his namesake!
— That said, I think Barron plays against Nashville, a team that's extremely inferior to these Maple Leafs.
— The much talked about bottom six of the Rangers were just as good as the top two lines, if not better. Maybe it's because they have more chemistry together or because they were against Toronto's bottom six, but either way, no one should be upset about the effort and play that the Rangers bottom six forwards gave tonight.
---
BOX SCORE time.
The following information and graphics come from the new world-wide leader in NHL coverage, ESPN.com:
SCORING:
PENALTIES:
TEAM STATS:
GOALIES:
| | | | | | | | | | | |
| --- | --- | --- | --- | --- | --- | --- | --- | --- | --- | --- |
| SA | GA | SV | SV% | ESSV | PPSV | SHSV | SOSA | SOS | TOI | PIM |
| 23 | 2 | 21 | .913 | 0 | 0 | 0 | 0 | 0 | 63:48 | 0 |
| | | | | | | | | | | |
| --- | --- | --- | --- | --- | --- | --- | --- | --- | --- | --- |
| SA | GA | SV | SV% | ESSV | PPSV | SHSV | SOSA | SOS | TOI | PIM |
| 41 | 1 | 40 | .976 | 0 | 0 | 0 | 0 | 0 | 63:48 | 0 |
---
Henrik Lundqvist returned to the M$G Networks pregame/studio show for this game, making his second appearance of twenty scheduled appearances. After tonight, and yeah maybe this is an overreaction to a sample size of two games – but I hope he really likes this gig and hooks up full-time with the network.
I don't want to turn this into a Lundqvist Love Fest (did you ever think I'd ever write those words and in a positive manner on this site?) but hands-down – Lundqvist is a natural as an analyst. I don't think anyone could argue otherwise.
Put it this way, the greatest living Ranger of today, Brian Leetch, used to man that seat in the studio. Needless to say, television didn't come easy for Leetch. In just two games, Lundqvist is far better than Leetch ever was in this role. These comments aren't my way of slamming Leetch – these comments are just in praise of Lundqvist.
(And if Lundqvist can win an Emmy, as Ron Duguay before him did? Maybe I'll start referring to him as "The King" like everyone else! Ha!)
I don't want to get redundant here (especially after commenting on this during Lundqvist's debut during the home-opener), but with Lundqvist now in tow, the M$G Networks needs to move on from Vally. Let him do Islander broadcasts where the rest of bums are. Then again, perhaps Lundqvist can boot Vally to Penn Station, where many bums congregate.
---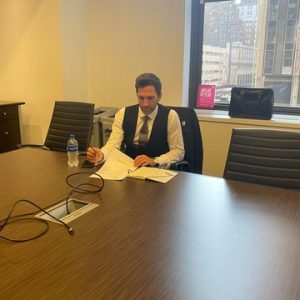 I'll say this one more time and move on. You can't have two goalies in your studio if you're not going to have a skater there too – especially if one of these goalies is going to be a pompous jackass the entire time. Thankfully, as CZAR IGOR did for the Rangers in this game – Lundqvist carried Vally tonight. Kind of ironic when you think about it, since Vally carried Lundqvist's bags during his playing days. How very Alanis Morissette!
No joke, Lundqvist was breaking down the Rangers and making great points about the team throughout the entire broadcast while Vally tried to play catch-up. There was even one point during the pregame show where Vally made some idiotic point, Lundqvist corrected him and then Vally did a 180 and agreed like a wimpy cuckold. In other words, Vally had no conviction in his words after being "sonned" by "The King"!
If anything truly pissed me off, it was the following:
During a 1-1 game where the Rangers looked like shit (sans Igor), Vally, as he did during the first broadcast, made a silly joke at Lundqvist's expense, another joke that downplayed Lundqvist's career. Maybe that joke would've landed better if the Rangers hadn't just finished their worst period of the season. Maybe it would've landed better if the Rangers were winning the game comfortably. Maybe it would've landed better if Vally had a career worth talking about.
However, like a bad comic doing dinner theater featuring a $5 steak, Vally, like his dream of becoming an NHL starting goaltender – bombed with his joke, no matter how hard the Ranger social media accounts tried to push it.
(And like any good joke, it's better when someone else is laughing, and not just the joke-teller.)
With Lundqvist there, Vally has become more useless than ever. There was even one point during the broadcast where Vally droned on-and-on about his meaningless analytics (even working a cheap plug in for his fake-news stat company), where Lundqvist just smiled and wanted nothing to do with it. Instead, Lundqvist talked about stuff that actually took place on the ice, gave us the human factor/element of the game and explained the thought processes of players like Zibanejad, Shestyorkin, Kreider, Panarin and others.
Even worse, as Lundqvist was talking about the actual game, Vally went into his war-stories, where Vally orates these tall tales as if he were Jacques Plante. Listening to Vagistat relentlessly talk about his career was brutal. If someone is going to tell me what a starting goalie is thinking, I think we can all agree that Lundqvist is more suited to do so than his back-up.
Put it this way. Imagine a studio broadcast featuring Mark Messier and Jamie Lundmark. Would you want to hear Lundmark talk about his career endlessly, while Messier just sheepishly smiled with his reaction? That's exactly what's going on here.
(And can you imagine if Lundmark was making jokes about Messier's career as Vally does with Lundqvist? Lundmark would've been slapped right out of the studio!)
Lundqvist is the warrior who has been through the battles. Vally was the messenger. Nobody, just like last season, wants to hear Vally talk about his career – especially when Lundqvist is the guy sitting right next to him.
Plus, with only a certain number of minutes on any given broadcast, anytime Vally bellies up to the "Blueshirt Bar" and rattles off his war-stories, it's a waste of air-time.
One name that popped up on the broadcast tonight was Ryan Callahan. If Lundqvist ever wants this job full-time, I'd love to see the M$GN "GET THE 'V' OUT", and replace that "V" with a "C" (literally), and team up Lundqvist and Callahan.
Want another example as I try to wrap-up this long-winded diatribe about how much Vally sucks? Here you go:
During the pregame, Lundqvist was talking about Leafs goaltender Jack Campbell and his struggles. Vally then jumped in, and as he's previously done when slamming starting goaltenders (a job, need I remind you, was a job Vally never had), called Campbell nothing more than a "street goalie". Vally's ego is outstanding!
It's one thing if Lundqvist criticizes a goalie, it's another when Vally slams a starting goalie, especially since his comments come off as envious.
One last thing, and in my attempt to stop talking about the 7 foot jackass – Lundqvist used the word "WE" a lot when talking about the Rangers. I liked that. It shows me that he still cares and loves this organization. I just wish he said the "WE" word more when he was a player, but I'll leave that alone! After all, you can now call me "A Lundqvist Fan Reborn", as I'm enjoying his work in this new role. (Look ma, no salary cap rant in this space!)
Leave it to Steve Valiquette to bring me back to the "Kingdom of Lundqvist Fandom" – nothing anyone would've ever said about me six years ago!
Whew. MOVING ON!
---
If you're a regular reader of this site, you may have already figured something out about these blogs that feature game recaps – if I'm going on-and-on about the M$G Networks studio show, that tells you that there isn't much to talk about in regards to the game itself. And yes, that's what's happening here!
I know I rambled about this incessantly during the introduction, but yeah – this game was pretty much all CZAR IGOR, with not much else to praise – especially as someone who has a glass half-full mentality with this team.
After Mika lost the opening face-off, his first loss of fifteen, Auston Matthews, making his 2021-22 season debut, put a SOG. Right after that, Barclay Goodrow took a high-sticking penalty, just 69 (heh-heh, you said 69) seconds into the game.
This was a tough, yet successful penalty kill for the Rangers, as Matthews got two more shots on goal, during a Leafs power-play where they were in the Rangers d-zone for 1:50 of the 2:00. This is also where we saw that Igor was priming himself up for a big night.
If there was one early positive take-away from the first few minutes of this game, it was Sammy Blais, who floored former Bruin Nick Ritchie.
As I said last year, and during the off-season, Ritchie, while not on a Simmonds/Marchand/Wilson level, is one of those players that you like to hate if he's not on your team, but love if he's on your squad. So pretty much the opposite of Evander Kane, who everyone universally hates.
(Again, Kane having a phony COVID card is the act of a pure moron, especially since it's $20,000 fine if you get popped at the Canadian border, which the Sharks cross multiple times a season, with one of these bogus cards. In addition, if you didn't hear already, on Monday, Kane was suspended 21 games for this offense. He is just a flat-out moron.)
Very early into this game, I was reminded of the time when Georgiev made 55 saves against this Maple Leafs team, in a game from two years back. It felt like Igor was going to have to do the same. While Igor finished with 40 saves, it may as well have been 400, as Toronto treated the Rangers goalie like it was a night out at the O.K. Corral.
After Panarin set up Nils Lundkvist for a sure-goal, a puck that hit the post; Julien Gauthier, who must be great at horse-shoes, made a great play to the net, where once again he couldn't finish.
As Toronto was absolutely dominating the Rangers, in pretty much every known stat and metric known to man sans hits; this happened with 6:07 remaining:
The puck clearly thought this was nok hockey pic.twitter.com/82RF5kJYXm
— Rangers on MSG (@RangersMSGN) October 18, 2021
1-0 GOOD GUYS and that's your first goal from Mika this season.
On the goal (which originally wasn't called one on the ice), the puck rattled off of the post, hit the camera in the back of the net and popped right back out. Fortunately, the refs and with replay got it right, and Mika put the Rangers on the board.
Far too often, especially during the David Quinn era, we saw the Rangers play well for an entire period, only to give up a goal, thus changing/swinging the momentum. Here, the Rangers were on the right side of things, even if the momentum didn't change. But hey, you'll take a lead in either event!
Right after, perhaps not wanting to be selfish, Mika and Lafreniere went on a two vs one, where Mika opted not to shoot the puck. The pass didn't connect – a break for Campbell and the Leafs. I'll give Mika this out – this play worked against Montreal just a game ago. You can't win 'em all.
After Adam Fox (can you believe I haven't mentioned his name yet?) made a great play after Matthews tried to razzle-dazzle him, the $8M albatross known as Jacob Trouba took a hooking penalty on that stud known as Pierre Engvall. Once again, Igor kept the Leafs power-play off of the board, and the Rangers took a 1-0 lead to the locker room after twenty minutes of action.
---
The second period was Igor's finest, but it certainly wasn't the finest for the Rangers.
Put it this way – the Rangers had two power-plays in this period, where they didn't get a SOG on either. In fact, after a ten minute stretch where the Rangers didn't get one SOG, the Leafs eventually out-shot the Rangers 17-2 in this period. Yes, as in the number two.
Only one of the Leafs' 17 SOG in this period went in, when Bunting scored 96 seconds into the frame. This was another one of those fluky, yet right place/right time goals allowed, meaning that this goal had nothing to do with how Igor was playing. More importantly – the Leafs would never score again.
The Rangers, who were smoked as if they were at a southern BBQ, couldn't muster up anything in this second stanza. After Rooney drew a penalty, the Rangers power-play, as mentioned, couldn't get a SOG off, where Jacob Trouba took one of the worst-looking power-play shots that you'll ever see, sending the puck extremely wide, as if he was a bad field goal kicker facing 100MPH winds.
In a period where you were just waiting for Toronto to explode, the goals never came, despite the Leafs getting another end-of-the-period power-play, this time after Gauthier hooked Simmonds. Once again, Igor stood tall and denied the heralded Leafs offense.
Speaking of Simmonds, once the Leafs power-play and the period concluded, he bumped into Igor as he was trying to make his way to the tunnel. Ryan Reaves took notice and jumped right in Simmonds' face. It's the little things. I know some fans wanted a fight, but in a 1-1 game, taking a five-minute major or risk being kicked out of the game would've been unnecessary. Just letting the Leafs know that Reaves was ready-to-go was good enough for me.
After a dreadful second period, we remained at 1-1.
---
Five minutes into a third period where Gallant put his 1-2 Mika-Panarin punch on the top line, the Leafs picked up where they left off in the second period, where they quickly raced out to a 7-1 SOG advantage. As the ten minute mark eclipsed, I was just crossing my fingers for a shoot-out, as that felt like that would be the only way the Rangers would win this game.
With 8:14 to go, Kreider drew Jake Muzzin for a hooking call, where the Rangers power-play improved, where I'm being extremely generous when using the word "improved". I say the word improved here, because unlike the first two Ranger power-plays, the Rangers actually got one shot on goal off. Baby steps!
As we got into the FOXWOODS FINAL FIVE territory, Panarin set-up Mika point-blank, where Campbell made a huge save in return.
While Gallant benched Lundkvist during the final minutes of the game, the Rangers head coach relied on his fourth line in the final minute, where the trio created some chances themselves.
After sixty minutes, we remained tied at 1-1. What came next was the craziest three vs three overtime in some time.
---
Words can't do this overtime justice. In fact, if you didn't see it, go pull the footage from the Rangers YouTube or social media pages.
Before Panarin scored his game-winning goal, the two goaltenders put on a circus performance, where everyone was forced to "ooh" and "aah".
Here's your contender for the highlight reel NHL save of the season:
SHESTY STOOD ON HIS HEAD TONIGHT pic.twitter.com/iYgn9PZ23U

— Rangers on MSG (@RangersMSGN) October 19, 2021
That's right, Igor made three saves in succession, including one from twenty feet out, as he was trying to play the puck up ice as he always does. How Toronto didn't score here I don't know, but that's not my problem!
At the 3:48 mark, Artemi Panarin, after one of the only Rangers thirteen face-off wins in the game, got the puck from Mika and sniped it right past Campbell for the walk-off overtime game winner! 2-1 GOOD GUYS, your final!
It wasn't pretty, and it wasn't even good, but a win is a win. Plus, there will be many times during the course of an NHL season where you have to win ugly. Of course, you need a goaltender to make that happen and the Rangers have one in CZAR IGOR.
And yes, while this game slogged at points, where even feelings of boredom and frustration took over; the overtime was well worth sitting through, despite the first sixty minutes of this torrid affair.
---
A few quick programming notes before closing out.
On Monday, my latest article for Stan Fischler's "Fischler Report" was posted. The article features my thoughts on the Colorado Avalanche and why I don't think they'll win the Stanley Cup this season, despite being the heavy favorite to do so.
To read the article and the Fischler Report, click this link:
https://www.thefischlerreport.com/p/the-fischler-report-101821
---
As mentioned, I'm off to Nashville, so I don't know if I'll get anything posted on this site from Tuesday-Thursday. If something truly breaks, maybe I can carve out some time to post something quick.
Since I'm attending the Rangers next game, I won't be "live-tweeting" the game, where I use my tweets as notes when doing these blogs/game recaps. I'll get something up by Friday, where most likely, it will just be some quick thoughts and about my return to the Bridgestone Arena.
---
If you haven't already, subscribe to this blog for the next update:
---
I need to pack for my flight, where I also have to pack a mask to travel, despite being vaccinated. However, there is a loop-hole when trying to get out of wearing a mask – drinking on the plane. Bring on the Moscow Mules and Mint Juleps!
One last time – CZAR "FATHER FINKIN'" IGOR!
Until next time…
Stay FABULOUS my friends.
As always here, thanks for reading and…
LET'S GO RANGERS!
Sean McCaffrey
BULLSMC@aol.com
@NYCTHEMIC on Tweeter