Greetings and salutations everyone and welcome to another blog here on BlueCollarBlueShirts.com. Well that sucked.
Upon the firing of the old regime, which included Team President John Davidson, General Manager Jeff Gorton and Head Coach David Quinn; all Ranger fans ever heard once Chris Drury and Gerard Gallant took over, was how physical the Rangers were going to be. And truth be told, these "New Look" Rangers were physical in their first game of the season, where they out-hit the Capitals to a tune of 27-12. However, hits don't win games – goals do, and the Rangers were on the wrong side of this 5-1 drubbing.
There are many different takes and perspectives you can take out of this game. If you're a regular reader of this site, then you know I have a glass half-full mentality and that I am rooting for this new brain-trust to have success. After all, I'm just happy hockey is back. Win or lose, I remain faithful.
I know that many fans, experts, bloggers, podcasters, media members, pundits, jerk-offs and whoever else watched this game, are promoting a "SKY IS FALLING" mentality throughout Rangerstown, USA – but I won't be one of those people. At least not yet!
Does this 5-1 loss suck? Of course. No one wants to see their favorite team take it right up the crapper after waiting months-and-months to see their team play like the Rangers did on Wednesday night. (And in front of a national audience to boot.)
However, and maybe you can accuse me of burying my head in the sand a bit – this loss is very explainable, or so I'm led to believe. That said, I won't sugar-coat anything to you, as I'll also give you some of my beefs from this game during tonight's blog.
---
Where to begin, where to begin, where to begin? How about explaining this loss, giving you the news and then getting through the play-by-play? Let's roll.
If you're looking for one take to "bottom-line" this loss from a positive perspective it's this – the Capitals are one of the oldest teams in the league, which means that they have played with each other for a long time too. Many players from the 2018 Stanley Cup championship team remain, including the nucleus and driving force of their past success.
When it comes to the Rangers, while there is some roster carry-over from last season, there's also a lot of change too – and much more change than the Capitals, including a new head coach in Gerard Gallant. (Yes, Peter Laviolette, the bench-boss of the Caps, is relatively new in Washington too, as Lavy is now in his second season; but he does have more time with his team than Gallant does with his.)
I mentioned this during the preseason and it was woefully apparent tonight – the starting special team units of the Rangers really never played together during the six meaningless tilts, sans some limited action in one game (10/6 against the Devils). And even then, that starting unit, which featured Sammy Blais, wasn't the same starting unit that we saw tonight. The same also applies for the Rangers penalty kill.
Yes, the Rangers starting power-play unit from tonight played together last year. However, they didn't get a chance to get their chemistry back during the preseason, and that includes the 1-2 punch of Mika Zibanejad and Artemi Panarin.
In a league where special teams will always swing games, the Rangers were destroyed in this department during this game. The Capitals power-play went 3-6 tonight. The Rangers power-play went 1-5, with the lone PPG being a Chris Kreider "A-Rod" goal, which means a goal scored with the game already out of reach.
And oh – did I mention that Alex Ovechkin scored a short-handed goal in this game, during an eight second Ranger power-play? OOF-AH!
---
The Rangers special team play was beyond awful in this game. If you want to blame Gallant for not giving his top power-play and penalty kill units time during the preseason, I can understand that. Is that a "hindsight is 20/20" type of thing to do? Perhaps, but you just can't ignore how flat the Rangers special teams looked in this game, where the special team units looked like they traveled on the short-bus to Washington.
However, questioning Gallant about his special team units is a minor issue, especially when compared to Gallant's decision to start Alexandar Georgiev in net for this game.
Up front, and if you don't know already, I'm a fan of Georgiev. Has he regressed? Maybe, as more and more, it's looking like the 2019-20 season was his peak. I still have faith in the guy, but as talked about all-week on this site, I would've started Igor Shestyorkin in net for this game. I tell you this, because unlike the special teams playing in the preseason stuff, when it comes to the starting goaltender topic – this is not a case of hindsight being 20/20.
As I said on this site for the past several days (especially after Gallant said that he wouldn't be announcing his starting goaltenders prior to games, ala Barry Trotz), I would've went with CZAR IGOR in this game.
Unless Igor looked like a nightmare during this start, I would've went right back to him in the home-opener too. I then would've went with Georgiev in Montreal on Saturday night, as the Rangers play three games in four nights, which is kind of ridiculous by whoever scheduled this. You can't tell me that you're interested in player safety and then schedule a team to play three games in four nights to kick off a season.
---
Once I saw that Alexandar Georgiev was starting, I was perplexed. And I know I wasn't the only one, as a pair of ex-Rangers, Ron Duguay and Anson Carter, expressed the same opinion. Duguay talked about this decision with me on social media while Carter openly questioned Gallant's decision during the TNT broadcast. And I only name-drop Duguay and Carter here because they are ex-players and have forgotten more about hockey than yours truly, just a silly little blogger (but a best-selling Amazon author, ha!), could know.
There was just no reason to not start Igor tonight. (Holy double-negative Batman!)
While starting Igor probably wouldn't have made a difference at the end of the night; in a game against a divisional opponent, you have to go with your best line-up possible. Georgiev isn't part of that best possible Rangers line-up.
If this was a game taking place in mid-March, during a slog of games during the schedule, where the schedule was both grueling and grinding, then yeah, go with Georgiev. However, Igor Shestyorkin, who isn't some old man clinging on to his career, should easily be able to handle a back-to-back set at the start of the season. He hasn't played in over five months! What's two games in October and at the start of the season?
I understand Gallant's thinking in "saving" Igor for the home-opener. I 100% do. However, Igor should've received both starts – especially for the money he's being paid, and especially since this game was important. Yes, it's only game one, but this game and loss counts just like any other game on the schedule.
While Gallant isn't on the hot-seat (or anything as drastic as that), this goaltender decision is something you can question him about – even if you can understand why the decision was made.
---
While using the excuse of "it's only one game, it's early and the team needs to gel" as a saving grace; if there was anything truly alarming, it were the Rangers fat cats from last season. Need proof? Here you go – Mika Zibanejad and Artemi Panarin, the Rangers heralded 1-2 punch, had zero shots on goal in this game. ZERO! And may I remind you that the Rangers had FIVE power-plays in this game!
The other fat cats, despite Chris Kreider's "excuse me"/Steve Urkel "did I do that?" goal (a deflection goal after a pass from Ryan Strome), were equally as flat as "The Breadman" and Mika. Trouba, who to his credit, did prevent one goal in this game, was a mess. In addition to Panarin & Mika's zero shots on goal, Trouba, Kreider and Strome each had one shot on goal. In other words, your five highest-paid skaters only had five shots on goal combined in this game. Not good.
Yes, the Rangers may lead the league in hits this season and that's fine. In fact, I'm all for it. And for your information, the new Rangers did just that, as Reaves (5), Tinordi (3), Blais (3) and Hunt (3) led the team in hits. However, if the top six and the fat cats can't get shots on goal and score, it's going to be a long season.
If there were any positive takeaways from this nightmarish season debut, it was that Kaapo Kakko, who I deemed as the MVP of the preseason (I know that's meaningless), played pretty well, leading the team in shots on goal with five. Alexis Lafreniere, who didn't exactly have the best preseason ever, also had three shots on goal and showed some snarl out there with three hits himself too.
And of course, Adam Fox, your 2021 Norris Trophy winner, played great, where I thought he was the best Ranger on the ice during this game. He was making defensive plays all night, and despite the score, was trying to get the offense going throughout the sixty-minute duration.
---
There's a lot to get into tonight and I got a game to attend on Thursday. Outside of this game recap, I have stuff for you on TNT, Henrik Lundqvist, Vitali Kravtsov and other news and notes from the bleak skies of Rangerstown, USA.
However, as usual (and as I try to find my normal style of reviewing these games) – the PLUGS segment! After that, I'll get into everything else, including the game review.
---
The first plug of tonight's blog – the mandatory plug for my new book, "The New York Rangers Rink of Honor and the Rafters of Madison Square Garden". And let me say this – thank you to everyone who has bought one, as my Amazon sales have exceeded all expectations, where for a limited time (that damn Mark Messier who just released a book!), my book was number one on the Amazon hockey book sales charts.
As mentioned previously, the book is now available in hardcover, in paperback and in Kindle formats. To purchase a copy of the book, visit this link:
https://www.amazon.com/Rangers-Rafters-Madison-Square-Garden-ebook/dp/B09CM5N2WD
For those still looking for signed paperback versions of the book, I have 17 copies left for sale for $25 (includes shipping price) through me directly. Here is all the information on that:
---
Lastly, before getting into the meat and potatoes of tonight's manifesto, here are my last few blogs in case you missed them, including my 2021-22 NHL Season Preview tome: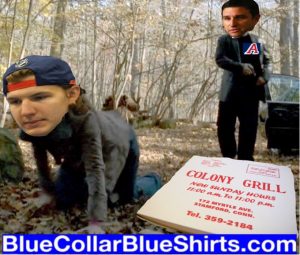 ---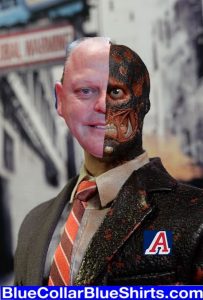 ---
---
Let's start off with some positive news, before getting into the negativity.
On Wednesday afternoon, the Rangers, the MSG Network and Henrik Lundqvist announced that #30 has joined the MSG Networks studio team.
Here's how the MSG Networks broke the news, via Twitter:
Henrik Lundqvist is joining our MSG Networks coverage of the @NYRangers.

He'll be in studio with us starting tomorrow at 6:00 PM for the home opener. pic.twitter.com/n0ZRSot54d

— MSG Networks (@MSGNetworks) October 13, 2021
---
This news followed a tweet from Henrik Lundqvist earlier in the day, when Lundqvist tweeted:
When Lundqvist tweeted the above out, some fans, mostly Capital fans, wondered why Lundqvist didn't have a message of good-will for his "former" team. Five hours later, we knew why – Lundqvist is back in the Rangers fold.
I think this is a great move for the MSG Networks, as ever since the network moved on from Ron Duguay, they haven't had a full-time analyst that has actually done anything in the NHL. In Lundqvist, they now do.
What shouldn't be lost here, is that former Rangers Team President John Davidson, who like Henrik Lundqvist, was a former Rangers goalie who collected a broadcast paycheck himself; handled Lundqvist's buy-out and removal from the team. Lundqvist has always credited JD for the special treatment he got when JD made this unpopular decision.
In short, there was no bad blood when Lundqvist was sent packing. While who knows how this would've played out had this situation been handled by someone else, what we do know is that JD did a tremendous job. JD was always clear that the door was always open for Lundqvist to return to the organization in another capacity.
And yes, this is all ironic, considering Jim Dolan's hasty firing of JD from earlier this year.
In some bad news, while the MSG Networks gains a goalie who has actually been through the wars; Steve Vagistat remains with the network, where you can only hope that all of his made-up war stories will end, as a real warrior now sits beside him.
It's being reported that Henrik Lundqvist is expected to do twenty games for the team this season, and with the option of doing more games if he so chooses. Let's hope those games are playoff games!
While I was never a fan of Henrik Lundqvist's last contract with the team, I'm a fan of this move. You're getting a real Rangers legend and a fan favorite on these broadcasts, which is a win-win for the fans and the organization.
Surprisingly, this news follows a previous story, where Lundqvist put his NYC penthouse up for sale for $2.99M. Now, with this announcement, perhaps Lundqvist will follow the steps of Rod Gilbert, and eventually become the team's full-time ambassador. It would be a perfect transition, should Lundqvist want to remain as active as possible with the franchise.
If there's anything I don't like (and as you may expect), it's that Vally remains. I was hoping Chris Drury would've plucked his former teammate and given him a job with the Rangers analytics department, where Vally could also be given a red stapler in his basement office. (Yes, that's an "Office Space" reference!)
To be fair, I always thought Vally was good on the broadcasts until he got too insane with all of the foo-foo analytics and meaningless garbage stats that he regularly comes up with – stuff that benefits him personally, as he is always plugging his own company that creates these imaginary and useless stats. I also feel that as a solo-act, Vally's presence is nauseating and he was never as good as he was when he was with Ron Duguay by his side to rein him in.
If it were up to me (and especially after seeing the entertaining TNT broadcast from Wednesday night), I would've wished the best to Vally on his future endeavors and then signed either Ryan Callahan or Sean Avery as Lundqvist's partner. After all, do we really need two goalie perspectives? I think you need a skater's perspective too.
And oh, I have to get this joke out of my system before I explode – now we know why the MSG Networks didn't have pregame or post-game shows during this off-season – they had to pay Henrik Lundqvist! I kid, I kid!
Maybe Lundqvist can tone Vally down a bit, as there's no way Vally can talk about his career, a career that you'd think was better than Ken Dryden's by listening to Vally, with Hank in the seat next to him. Even better, maybe Lundqvist, just like he did when the two played together, can send Vally on coffee runs whenever Vally busts out his t-squares and charts. And if Vally refuses to get Lundqvist two sugars and cream with his coffee, maybe Lundqvist can take his glove and put it over Vally's mouth! That would be kingly to me!
Good luck to Henrik Lundqvist in this new opportunity. Contrary to what you may think, I'm happy to see this.
And oh, before closing out here, I do have one more observation.
Between Henrik Lundqvist on M$GN and these great studio panels on both ESPN and TNT – what's the incentive to attend games anymore? The home experience is now starting to rival the live experience, especially during a time where many fans are questionable about attending games again in the first place.
---
Real quick before getting into the game, I just want to say that I LOVED the TNT broadcast tonight, their first NHL broadcast. I thought the Charles Barkley/Wayne Gretzky stuff, to rip-off Joe Micheletti here – was FABULOUS.
I know some fans weren't a fan of Barkley. Even a perennially grumpy NYR beat reporter, Rick Carpiniello, who seems to be mad at everything, put down Barkley. I don't get it. After all, in a world where every TV entity/property is fighting for the younger demographic, the Gretzky/Barkley stuff went viral and drew attention to the game – even for as silly as the segment was. It's all about creating new fans and I thought TNT did a good job of doing so tonight.
The NHL, as Barkley pointed out, aired on inferior stations ten years ago. And when you poll sport fans, Gritty, the Flyers methed-out mascot, is one of the most popular names among all hockey-related names.
This synergy between the NBA and the NHL can only help hockey. And as we all know – Barkley loves the game too. I really can't rave enough about the broadcast. Not once were we buried with analytics and dry segments. Just like the NBA on TNT guys, or the NFL on FOX pregame panel, I was entertained the entire time. I want personalities and people telling me what happened – and not graphs and stories from a back-up goalie who played 30 games.
Even better, I also enjoyed the cross-promotion that we've seen out of TNT and ESPN this week. Rather than acting like competing rivals, the two networks are working in harmony. It's really good for the game and for the NHL brand. Need proof? The NHL set a TV ratings record on Tuesday night, during the ESPN broadcast of the Penguins vs Lightning game. This is all good news, especially for the players – as more eyeballs equals more money and more money equals an increased salary cap.
I could go longer on this, so I'll expand more on TNT during the season. However, I also want to point out here, that NOT ONCE, did we hear about any sort of political issue or that dirty "c" word, as in "Covid". Hockey, like any sport, is entertainment and we should never lose sight of that.
Professional sports, like any other television show, is an escape from reality. Sports are meant to take our minds off of our troubles and worries. From start-to-finish, the TNT broadcast was ENTERTAINING, aside from the actual game itself!
---
In an update to last night's Vitali Kravtsov story, it's now being reported by Darren Dreger that the Rangers are willing to trade Kravtsov, with the caveat of the Rangers wanting a top-six forward in return. Yes, I'm as confused as you are.
The Rangers, who not only told Kravtsov that he wasn't good enough for their top-six, but that he wasn't even ready to play on their varsity roster either; want a top-six forward in exchange? How does that make sense, especially after the Rangers have now diminished this asset? And if you want some salt in the wound here too, Dreger is also reporting that Kravtsov is willing to play for another NHL club's AHL farm team.
If we can ascertain anything from this, it is that the relationship between Kravtsov and the Rangers is not only fractured, but broken too.
As I said last night, the Rangers can't have another "DeAngelo 2.0" situation, meaning that they can't let this drag out. However, asking for high compensation in return is ludicrous. If Kravtsov isn't their guy in their eyes, then just cut your losses and move on. None of this benefits anyone.
This whole Kravtsov story is a mess and it's a damn shame because this was all easily avoidable. While Kravtsov needs to be mature – this is also a self-inflicted wound created by the Rangers.
---
The Rangers line-up was tinkered with a bit in this game, when compared to the line-up that last practiced on Monday. Here was your line-up for this game:
Lafreniere-Zibanejad-Kreider
Panarin-Strome-Kakko
Goodrow-Chytil-Hunt
Blais-Rooney-Reaves
Lindgren-Fox
Miller-Trouba
Tinordi-Nemeth
Georgiev
---
Box score time.
The following information and graphics were taken from ESPN.com:
SCORING:
PENALTIES:
| | | | | | | | | | | |
| --- | --- | --- | --- | --- | --- | --- | --- | --- | --- | --- |
| SA | GA | SV | SV% | ESSV | PPSV | SHSV | SOSA | SOS | TOI | PIM |
| 27 | 5 | 22 | .815 | 16 | 0 | 6 | 0 | 0 | 59:34 | 0 |
| | | | | | | | | | | |
| --- | --- | --- | --- | --- | --- | --- | --- | --- | --- | --- |
| SA | GA | SV | SV% | ESSV | PPSV | SHSV | SOSA | SOS | TOI | PIM |
| 24 | 1 | 23 | .958 | 15 | 0 | 8 | 0 | 0 | 60:00 | 0 |
TEAM STATS:
---
Up front – this was a game of two halves.
In the first half of the game, the Rangers, despite not scoring, played a tight defensive game, where you felt Gallant and the team wanted to play a 2-1 or 3-2 game, rather than a 4-3, 5-4 or 6-5 game. And if wasn't for the "jinx of Gretzky", perhaps that's the way the game would've turned out.
No joke, until TNT went to a "Talking Head Box" segment, where Kenny Albert and Eddie O. asked Gretzky questions during the second period, the Rangers had limited the Capitals to six shots on goal in nearly thirty minutes of action. After that, Gretzky popped up and the Capitals scored two goals within 24 seconds and it was then all downhill from there. In fact, the tables were turned completely upside-down, as the Rangers then couldn't get a shot on goal for nearly thirteen minutes while the Capitals just stormed Georgiev with a barrage of shots.
The first period started off innocent enough, including Mika Zibanejad, who struggled on face-offs last season, taking the opening draw. Overall, Mika finished at the circle with an 8-5 record – good for a whopping winning percentage of 61.5%
The Rangers had the momentum early, as they peppered Vanecek with shots and drew a penalty 1:52 into the game. However, the Rangers power-play, as they'd do most of the night, failed, as the power-play had all the electricity of "The Rock" in Newark. To his credit, Vanecek made some good stops on Kaapo Kakko and Adam Fox. To me, I thought Fox and Kakko were the two best Rangers during this piss-poor affair. In addition, it was Kakko's second power-play unit, and not the fat cat first power-play unit, that stood out.
After the failed power-play, the Caps got one of their own, after Nemeth was boxed for slashing. You could see this Caps goal coming a mile away, as Ovi, all alone, didn't shoot the puck as he normally would from his office, as he decided to pass to the front of Georgiev's net. When it was all over, TJ Oshie beat the much larger Jacob Trouba to the puck and put the puck into the net. 1-0 bad guys, just 4:39 in the game, and the first of Ovi's game-high four points.
With 10:38 to go in the period, Filip Chytil, who has a knack for wanting to go into "Michael Jordan" mode, meaning that he'll try to skate through three defenders and try to get a shot off, where unlike Jordan, he rarely does; turned over the puck. On the other end, Jensen would bury a puck past Georgiev after a one-timer, but fortunately the Rangers got a reprieve, as the play was called off-side. For you optimists, Gallant is now batting 1.000 with his video replay challenges. (How the linesman missed this call though, I do not know.)
As we hit 7:16 remaining in the period, Jarred Tinordi made two brutal turnovers in a row, but Georgiev, to his credit, held off the Caps. This could've fared worse for both Tinordi and the Rangers.
As the game progressed, Sammy Blais was hitting anything that moved, including flooring Sprong. In response, the Capitals targeted Reaves instead. And after all this promotion of a big heavyweight fight, we didn't even get a fight tonight, as once again, Tom Wilson got the better of the Rangers. If you're going to lose, at least take a piece of the opponent's skin with you.
(And to be fair, maybe Reaves isn't at 100% after the P.K. Slewban incident.)
With 1:04 remaining, Chris Kreider was boxed for slashing. During this wrap-around power-play, Kevin Rooney made a huge defensive play, with a shot-block on an Ovechkin blast. While Ovi would get his comeuppance later on, this was a big play in this 1-0 game.
After twenty minutes, the Rangers, who started off well but played the final minutes of the period mainly in their defensive zone, remained one goal shy of the Caps.
---
After an entertaining intermission segment between Barkley and Gretzky, the second period started, where the Rangers continued to stifle the Capitals offense.
The Rangers killed the second half of the Caps power-play and then had a power-play of their own, which once again, the Rangers failed to score on.
With 10:40 to go in the period, the Rangers were out-shooting the Caps 13-6, but it would get ugly after that.
Despite Fox making numerous defensive stops, including breaking up a two vs one Caps play; Lafreniere was busted for tripping Garnet Hathaway with 8:30 remaining. This is where it went downhill.
As TNT was promoting Gretzky (as #99's head was located at the top right corner of your TV screen), Justin Schultz scored a Caps power-play goal after shooting the puck from the center of the ice near the blue line. This clap-bomb probably should've been stopped by Georgiev. 2-0 bad guys.
24 seconds later, Hendrix Lapierre, in his first NHL game, beat Georgiev on a two vs one. 3-0. Game over.
No joke, at this point in the game, it felt like a replica of the first game from last season, when the Islanders owned the Rangers to a tune of 4-0. For you fellow optimists – at least no one slammed a penalty box door in this game!
It was also around this point in the game that the Caps were now leading the Rangers in the SOG department, to a tune of 15-13. Not good. In addition, despite two power-plays in the period, the Rangers went nearly thirteen minutes without a SOG themselves.
With 2:07 to go, Wilson, after serving a penalty, got out of the box and went on a breakaway. Trouba, perhaps not having faith in his goaltender, tripped Wilson, giving the Caps a power-play to close out the period. The Rangers would kill this Trouba penalty, but after forty minutes of play, the Rangers were still down three goals to their Metropolitan Division rivals.
---
Just 2:20 into the final frame, Blais was boxed for cross-checking Schultz. 17 seconds later, Ovi scored a power-play goal. 4-0, bad guys. Game over confirmed.
As Ranger fans were destroying Georgiev on Twitter, despite the team you know, not having one goal on the board; at the 9:13 mark, Chris Kreider scored his Steve Urkel PPG. Of note, Adam Fox got an assist here, as he tries to become a point-per-game player this season. 4-1 bad guys.
Following Kreider's goal, which to be fair, featured Kreider in the right place and at the right time, the Capitals went on the power-play, after Goodrow high-sticked Orlov. Eight seconds later, Oshie tripped Adam Fox, giving us 1:52's worth of four vs four foreplay.
As the two penalties wound down, and with Goodrow now out of the box, thus giving the Rangers an eight-second power-play; Alex Ovechkin, the Great 8 himself, beat K'Andre Miller, and backhanded one by Georgiev. 5-1, bad guys, which wound up being the final score.
Of note: with this goal, Ovi surpassed Marcel Dionne on the NHL all-time goals scored list. Ovi, now with 732 career goals, is nine shy of Brett Hull (741) and fourth-place on this list.
With the game approaching its conclusion, a heavy "RANGERS SUCK" chant broke out. I wonder how many Ranger fans (as there were many Ranger fans in the building) joined in?
5-1 your final. Don't even waste your time burning the game tape. Just forget this and get ready for the home-opener.
---
The Rangers will host the Stars on Thursday night. While nothing is confirmed yet, outside of Igor Shestyorkin starting, I'd expect both Nils Lundkvist and Julien Gauthier in the line-up & Jared Tinordi and Dryden Hunt up in the press box.
I know many fans are dragging Georgiev to the wood-shed right now, where they are also looking for that wood-chipper that once took care of Steve Buscemi in "Fargo", and where some people may think that even Steve Valiquette or Charles Barkley would've fared better; but really, Henrik Lundqvist or Mike Richter in their prime wouldn't have won this game.
This is not to take Georgiev off of the hook here, but when you're down 4-0 with minimal time remaining, it doesn't matter who is in net. The Rangers couldn't score and their power-play was anything but inspiring.
Let's hope this game result is a one-time thing, but with that being said, it wouldn't surprise me if the Rangers got off to a slow start here, as they try to find their chemistry and gel as one cohesive unit.
And one last thing if you're an optimist – the "FIRE DQ" crew have been silenced. However, it's probably only a matter of time before those cretins mutate into the "GONE WITH GALLANT" goobers!
---
If you haven't already, subscribe to this blog for the next update:
---
Tomorrow night's recap will be posted way late. I hope to have it up by noon Friday, but I'm attending the home-opener and I intend to enjoy it! That means I won't be using Twitter as my personal note-book as I always do. If you don't know already, whenever writing these blogs, I use my tweets as references/notes. (And when attending a game, outside of commercial breaks and intermission, my phone stays in my pocket.)
Let's hope for a better result at MSG.
Until next time…
Stay FABULOUS my friends.
As always here, thanks for reading and…
LET'S GO RANGERS!
Sean McCaffrey
BULLSMC@aol.com
@NYCTHEMIC on Tweeter