Greetings and salutations everyone and welcome to another blog here on BlueCollarBlueShirts.com. Happy New Year.
The New York Rangers had a very exciting roller-coaster of a ride in 2022 – where yes – there have been more downs than ups during the latter half of the year.
By the end of the first-half of the year, the team had put the entire league on notice, as one of the Final Four squads of the 2022 Stanley Cup Playoffs.
In addition, no other team in the league made as many comebacks as they did.
Prior to the postseason, Chris Kreider made history, and became the fourth-player to join a Mount Rushmore of Rangers to score fifty or more goals during a single season.
While admittedly, it's great that Kreider (52) joined legends such as Jaromir Jagr (54), Adam Graves (52) and Vic Hadfield (50); conversely, for a franchise that's been around for nearly one hundred years – to have only four players to have ever hit this scoring plateau – well that is not exactly the best thing in the world either.
But keep in mind – the league, the amount of games played, the style, and about 9786986696 other factors and changes also plays into this.
Following their run to the Eastern Conference Final, the league-wide awards and accolades rolled in.
CZAR IGOR won his first Vezina Trophy of hopefully many. The new brain-trust, head coach Gerard Gallant and general manager Chris Drury, each finished as second runner-ups in their respective year-end awards (Jack Adams and Jim Gregory). Adam Fox, the 2021 Norris Trophy winner, finished fifth-overall a year later – which wasn't bad – because after all, he battled injuries throughout the second-half of the 2021-22 campaign.
Of course, what's done is done. The 2021-22 season was a magical one – and one that won't be forgotten anytime soon.
Heck, that's why I wrote a four-volume set of books, entitled "ONE GAME AT A TIME," about it! (Check the PLUGS segment to purchase your copies!)
Once returned from their summer hiatus; come October of 2022, the tenth month of the year, expectations had grown extremely high. However, these expectations were warranted – especially after seeing how this team had performed just five months earlier.
While it was always known that the team would be different (roster-wise) when compared to the season prior, as the salary-cap had wreaked havoc on the club (and just as it does on any team with their eyes on the prize, the Stanley Cup); needless to say – currently, the team is not living up to those once lofty expectations.
Going into the 2022-23 season, one of the biggest talking points, and perhaps the most monumental key to Ranger success, was major ascension and steps forward from the players (grown adults) erroneously labeled as "The Kids."
It was thought that now with playoff experience under their belts, these kids, the first-round draft picks, would replace, and hopefully surpass too, the production lost following the club's off-season departures.
While of course, none of these "kids," including K'Andre Miller (some people, yours truly included, thought he'd snag a few Norris votes this year), Alexis Lafreniere, Kaapo Kakko and Vitali Kravtsov have made that jump just yet (and I wouldn't really include Filip Chytil as a "kid" either – after all, he turns 24-years old in 2023 and has played in nearly 300 games across parts of six seasons); at the same time – I can't just blame them for the Rangers disappointing start to this current 2022-23 campaign.
(And as often mentioned on this site – the one kid, you know, the youngest player on the team, and who doesn't get the attention that he richly deserves, Braden Schneider? For #4, who has the least amount of NHL experience among this lot – he's the only "kid" exempt from all of this – as he's more than over-performed this season thus far.)
Without question, all of these players named above have to be better, and take that leap too – but the biggest issue in my eyes is the lack of production from the team's three highest paid players, Artemi Panarin ($11.6M), Mika Zibanejad ($8.5M) and Jacob Trouba ($8M).
---
I know I've brought this up a lot this season, so I won't play my "GREATEST HITS" tonight; but for all of the negative attention, ink, social media postings and everything else you see about the head coach, "the kids," fourth-liners and rotating sixth defensemen – you don't see an equal amount of publicity (and outcry) for both Zibanejad and Panarin.
(In the effort of fairness – there is a TON of criticism out there for Trouba – and as you may know.)
As much as it pains me to say it, I can't ignore the truth either. Both stars, and who have been pivotal in the team's turnaround ever since the 2019-20 season – they may have the most hollow scoring stats that I can remember.
And since this is a salary cap league, where combined, these two forwards take up nearly a quarter of the team's salary cap space (24.3%), (and if you throw Trouba in the mix, then these three take up over a third of the team's cap space, at a round number of 34%); while they do have the track records, two things can be true too – they are not playing to up to their salaries.
I know it's tough to get on these two players, because after all, they both lead the team in scoring.
Zibanejad, along with Kreider, leads the team in goals (16). Panarin leads the team in both assists (32) and points (41). (Zibanejad, with 39 points, only trails Panarin.)
While these two alternate captains lead the team in scoring (and as they should – don't lose sight of that – that's what they are being paid for); when compared to the rest of the league, their numbers aren't that impressive.
For comparison, three other "elite" centers have scored ten or more goals than Zibanejad so far (who did I mention – has only scored five even-strength goals in his 773 minutes of ice time), as Connor McDavid (32), Tage Thompson (26) and Bo Horvat (26) have done.
Panarin's 41 points (where nearly 50% of them are secondary assists) has him tied for 16th overall in the league, and over thirty points shy of the league-leader, McDavid (72).
But it's not just about the points, or in the case of the power-play (one of their last seventeen), lack thereof.
If it weren't for CZAR IGOR, then Panarin's plus/minus stat of minus eight (worst on the team), would be even lower than that.
As repeatedly mentioned this season, he's become a turnover machine in Year Four in New York, just like his captain, Trouba.
Zibanejad continues to look woeful at the circles. While his faceoff percentage number is higher than you would probably think it would be (45.5%); that number is largely boosted due to 2-3 games where he just dominated.
Game-by-game, and as his overall number would suggest – he loses more times than he wins – where on most nights, he's barely cracking the 35% mark.
For both players, there have been way too many games and long stretches of time, where both go scoreless. While every superstar slumps during a season (and sometimes multiple times at that); when compared to other players with matching price tags – these other players around the league don't go games on end without racking up points – nor are they rendered ineffective either.
I've talked too much on this site about all of the bad losses from this season, so to be quick here – had these two done their jobs in just one of these dozen of terrible stinkers – then as we close out 2022 – the team wouldn't currently be outside-looking-in at the playoffs.
But as the story goes – "a new year is a new beginning."
For Panarin, Zibanejad and the Rangers themselves; it's time to get going and kick off 2023 very much how they played during the first half of 2022.
---
The Rangers, who needless to say, have a lot of work to do as the calendar flips to 2023; following their shootout loss from Thursday night to Tampa, took Friday off.
A day later, Saturday, the team reconvened at 10:30AM for practice.
Usually, these practices start a little bit later in the day, but with the New Year (and a 5PM game on Sunday to boot) – I guess the head coach wanted to get practice out of the way – and then give his team some time to celebrate (and hopefully responsibly) the New Year too.
Let's just hope that the Rangers not only neuter the Cats on Sunday; but like the ball in Times Square – the Blueshirts drop their balls on them too!
As I expected, although this wasn't the case for everyone else – Lafreniere was back in the line-up. (Gallant, and as we'll get into, then confirmed that #13 would play against the Panthers.)
Here were Gallant's latest lines, his 78967896867896th line-up of the season:
FIRST LINE: Kreider/Mika/Kakko
SECOND LINE: Panarin/Trocheck/Kravtsov
THIRD LINE: Lafreniere/Chytil/Vesey
FOURTH LINE: Blais/Goodrow/Gauthier
---
While this hasn't been confirmed just yet, as Brodzinski rotated with the fourth-liners; it's believed that JONNY HOCKEY, following a few games of taking several undisciplined offensive-zone penalties, will be the healthy scratch on Sunday, where he will join the familiar resident of the press box, Libor Hajek, up above.
Following the practice, Gallant held his final "TURK TALK" of 2022, where needless to say, it wasn't as newsworthy as the one he gave the last time the Rangers held a full practice (Wednesday).
Here's Gallant:
---
While Gallant reiterated what he's been saying for some time now, such as how the team needs to work hard, the team is better than the way they've been playing, the standings are tight, he doesn't want to change his line-up as often as he does and how the team needs to improve; obviously, the top story is the head coach reinserting #13 back into his line-up.
Here's what "The Turk" said verbatim:
"He [Lafreniere] is going back in. It's part of building a young man. He's 21-years old, played parts of three years in the league, and obviously with COVID [alluding to the unorthodox start to Lafreniere's career], it's part of the game.
"Kaapo sat out games before, people sit out games. It's not a big deal. Sometimes the kid might say, 'well, I'm gonna come back and play real well.' We'll see what happens. Maybe he'll say it's a wake-up call, maybe he can say what he wants and that is fine.
"I didn't like the way he played last game – the 3-4 games prior to that weren't great either – they were okay, not great.
"Sometimes it's be more consistent, play better. He wants the same thing, he's a good kid, we like him. It's not like we don't like the kid. These are lessons learned and I was fortunate enough to play pro hockey and I got sat out some games too. Just shake it off."
---
I think Double G. said what had to be said.
This was all obvious – well at least for some of us.
As far as anything else, the head coach also praised Jimmy Vesey, where while he didn't say, "he's our poor man's Barclay Goodrow" verbatim; Gallant raved about Vesey's season and said that he plays like Goodrow.
Gallant's message? He wants Vesey to keep doing what he's doing and that both #21 and #26 gives the head coach options – since they can play on any line – and with success.
Simply stated – these two allow Gallant to tinker around and have somewhat become "security blankets" for him, as he tries to get his alleged goal scorers going.
---
The 19-12-6 (44 points) Rangers head into Sunrise on Sunday as the ninth-best team of the Eastern Conference.
Currently, both the Penguins and Islanders have 44 points, but due to tie-breakers and the fact that the Rangers have played more games – they are the ones who are on the outside-looking-in.
Of course, should the team have another big win streak in them, and as they did prior to the Christmas break – then not only will the Rangers regain a wild-card berth – but they'll also go right back to challenging for either a second or third spot in the division.
We'll talk more about the standings tomorrow night, following the game – as by that time, we'll know all of the results from the weekend.
In comparison, the Panthers are worse off than the Rangers. Far worse off at that.
Just a year ago, the Cats won the Presidents' Trophy following their 122 point season. Today, they are eight-points out from a wild-card spot, and with teams such as Buffalo and Detroit not only ahead of them in the Atlantic Division – but ahead of them in the wild-card race too.
It's going to be interesting to see what happens on Sunday, as both teams are in desperate need of a win.
On Friday night, in Carolina, the Panthers were blanked by the Hurricanes, 4-0. (Of course, I didn't bet this game featuring my favorite final score!)
Needless to say, the Tkachuk/Huberdeau trade hasn't exactly worked wonders for the Cats – nor has the firing of former head coach, Andrew Brunette, for their new bench boss, Paul Maurice, either. (More on this below.)
As of late, the Panthers have been playing one-sided games.
Prior to their 4-0 loss from Friday, the Panthers blew-out the Canadiens on 12/29, 7-2. However, prior to the Christmas break, the Panthers had lost their last three games, 7-3 to the Bruins, 4-2 to the Devils, and 5-1 to the Islanders.
Gallant, who definitely has no love for the Panthers (I don't think I have to remind you of his taxi-cab firing from 2016), hasn't hinted at who his starting goaltender will be.
As you may suspect, I believe that CZAR IGOR has to go in net.
The Rangers have already pissed away many points this season and they can't afford to piss away much more.
When it comes to the back-up goaltender, Jaroslav Halak; if it were up to me, you won't see him again until either January 15th or January 16th, when the Rangers next play on consecutive nights (at home vs Montreal, on the road against Columbus).
And since neither of those teams are a true threat (at least not on paper, and yep we know how that goes for these 202-23 Rangers) – that's when I'd give Halak a start.
Speaking of CZAR IGOR, how about this, as presented by friend of the blog, Brian Monzo:
Another win for Shesterkin. Look out! #LGR pic.twitter.com/81S5p9brJY

— Brian Monzo (@BMonzoRadio) December 31, 2022
---
On 12/31, Rangers fan, Robert LaPenta, saw his horse, named "SHESTERKIN," win his first race at Gulfstream Park (Florida). What a way to end the year.
And how about this – what did "SHESTERKIN" pay out to his bettors? 3:1 – just like his #31 jersey!
---
As we close out on the Rangers here; after starting this season with many back-to-back games, and playing three games in four nights too; the games on 1/15 and 1/16 are the only back-to-back games that the Rangers will play all month.
While there is tough competition this month (Hurricanes, Devils, Wild, Stars, Bruins, Maple Leafs and Golden Knights); theoretically, the Rangers should be fresh and ready for all of them.
Long story short about the schedule? NO EXCUSES!
---
Before going home here, and taking out a nice bottle of Michter's bourbon from my freezer (I'm 40 years old – my days of going out on New Year's Eve are long gone!) – some NHL musings – then a preview of my first column of 2023 for Stan Fischler's space in "The Hockey News."
Since Fischler and his friendship have made a significant impact in my writing during 2022; in my ode to "The Maven," let's look at the rest of the league, "JUST SAYIN'" style!
JUST SAYIN': I did not expect the Anaheim Ducks to be the second-worst team of the league, as they currently are, following 37 games played. For all of that young talent, veteran additions and a decent goaltender – the Ducks shouldn't be blown out of the pond every night. (Of course, the Ducks' first regulation win of the season, and after twenty games played, came at the expense of the Rangers!)
---
JUST SAYIN': Until Connor McDavid wins the Stanley Cup, and as long as Sidney Crosby around – I'll take #87 over #97 during the playoffs – any time of the week and twice on Sundays! Despite the Penguins' recent lack of success during playoff time – just look at what happened to them last year after Crosby went down.
---
JUST SAYIN': Adam Fox, and not Cale Makar, Erik Karlsson or anyone else, remains as my favorite for the 2023 Norris Trophy. Of course, the Rangers will have to earn a playoff berth in order for him to win it – which is why I have EK65 disqualified from contention. Compiler!
---
JUST SAYIN': Between all of the drunken fights, brawls, police activity and everything else at the Mullett Arena in Tempe this season – when will others bring up that the Coyotes have signed a "good morality" clause with ASU – where the college can tell the Yotes to pack their bags at anytime?
---
JUST SAYIN': Are these Bruins, currently the favorite to win the Presidents' Trophy this season, for real? Only the playoffs will determine that.
---
JUST SAYIN': While it's suggested by everyone and their mother that the Rangers are the odds-on favorite to land Patrick Kane prior to the 2023 NHL Trade Deadline; I wouldn't be surprised to see #88 land in Colorado. Put it this way – if you were Kane and chasing a fourth Stanley Cup – which team presents the least path of resistance to a dance in June? The Avalanche, in the much weaker Western Conference, or the Rangers, who play in the toughest division in all of hockey?
---
JUST SAYIN': The Devils have sure come down to Earth, huh? How long before the "FIRE LINDY!" chants return? Maybe in the early weeks of April – when the Devils are eliminated from playoff contention!
---
JUST SAYIN': Similar to the residents in Newark; 3,000 miles away in Seattle, the Kraken, after a torrid start, have taken a nose-dive too. After flirting with first-place all season – the Krakheads are now the ninth-best team in the West – and presently out of playoff contention.
---
JUST SAYIN': I still don't care about who Alex Ovechkin is friends with. I'm enjoying history being made – and to suggest that he can tell a dictator (outside of Ted Leonsis) what to do is silly.
---
JUST SAYIN': The early evaluations are in. The Flames have won their summer blockbuster trade with the Panthers – pretty impressive when you consider that Calgary was forced to trade Matt Tkachuk away – and after JOHNNY HOCKEY took his talents to the last-place Columbus Blue Jackets.
---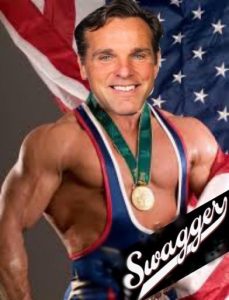 The following article will appear in "The Hockey News" later this week – where as always mentioned – Fischler chops them up due to space constraints – restrictions I don't have to worry about here. Enjoy!
The NHL, now in their first uninterrupted full-season since the 2018-19 campaign, where only snowstorms, and not COVID-19, are currently canceling/postponing games; the league has presented many thrilling story-lines as the calendar flips to 2023.
Despite the many different discussions being bantered around the hockey world right now; one that's presently not receiving as much attention is the fact that as the league approaches 600 games played this week – there has yet to have been one head coach to receive the dreaded pink slip.
Luke Fox, of SportsNet, was the first person to bring this factoid to my attention. As Fox (no relation to the 2021 Norris Trophy winner, Adam), stated, "as of Saturday morning [12/31/22], 572 NHL games have been played and not a single head coach has lost his job. The previous season with the most games played until the first coaching change was 2005-06 when 463 games elapsed before Michel Therrien replaced Eddie Olczyk as the Penguins' head coach."
In other words, the league, and their general managers, are showing a historic display of patience. Then again, that wasn't exactly the case during these past two years!
At first glance, it may seem like the pandemic, and the losses that NHL owners incurred during it, would be the easy explanation on why every coach has been safe thus far.
After all, why spend extra money when you don't have to? However, that notion couldn't be further from the truth.
Case in point: following the events of the 2021-22 campaign – ten different teams entered the 2022-23 season with new bench bosses – where both big and small market teams made changes.
Among the faces trading places were the following:
— Lane Lambert, who replaced his long-time friend, the fired Barry Trotz, on Long Island on 5/16.
— Bruce Cassidy, who replaced the fired Pete DeBoer in Vegas on 6/14.
— John Tortorella, who replaced the interim titled Mike Yeo in Philadelphia on 6/17 – as the Flyers had previously fired Alain Vigneault on 12/6/21.
— Pete DeBoer, who after being fired in Vegas, replaced Rick Bowness in Dallas on 6/21, as Bowness opted not to renegotiate with the Stars with his contract set to expire.
— Paul Maurice, who replaced interim head coach Andrew Brunette in Florida on 6/22 – as Brunette wasn't offered a new deal after taking over for Joel Quenneville earlier during the season.
— Luke Richardson, a rare name of these ten who isn't part of the "good old boys club," and who took over in Chicago for interim head coach Derek King on 6/27 – a King who had replaced Jeremy Colliton in November of 2021.
— Jim Montgomery, who replaced the fired Bruce Cassidy in Boston on 6/30.
— Derek Lalonde, who replaced Jeff Blashill in Detroit on 6/30, as Blashill wasn't offered a new contract.
— Rick Bowness, who replaced interim head coach Dave Lowry in Winnipeg on 7/3, as previously, Lowry had replaced Paul Maurice following Maurice's decision to step away from the team.
— David Quinn, who replaced the fired Bob Boughner in San Jose on 7/26, as new Sharks' g.m., Mike Grier, wanted his own guy behind the bench.
In other words, with 32 NHL teams in existence – nearly a third of the league switched coaches during this past summer.
Furthermore, and aside from these ten coaching changes; just a season prior, the 2021-22 campaign, six other teams looked for new suits behind their benches too – the Rangers (Gerard Gallant), Canadiens (Martin St. Louis), Canucks (Bruce Boudreau), Oilers (Jay Woodcroft), Coyotes (Andre Tourigny) and Blue Jackets (Brad Larsen).
Even if you include team 32, the Kraken, who should be exempt from this – in less than two years – half of the league had changed their head coach.
More numbers for you? The NHL features sixteen teams in the playoffs – one team for every coaching change that was made during this recent time-span. Coincidence? Correlation? You be the judge!
Knowing all of this, and while some seats around the league have been rumored to be as hot as the sun – it should come as no surprise that we haven't seen any firings yet – despite some of the spatter currently being said in places like Newark (Lindy Ruff), Vancouver (Bruce Boudreau), Anaheim (Dallas Eakins) and Ottawa (D.J. Smith) – where all four of these men are the odds-on favorites to meet the chopping block.
And should the Maple Leafs continue their epic "streak" during the first-round of the playoffs – I wouldn't answer the phone if I was Sheldon Keefe!
---
One more time – Happy New Year!
See ya tomorrow with Rangers/Panthers review.
And let's go BIG BLUE too!
PLUGS TIME!
---
My first plug of tonight's blog – the mandatory plug for my book, "The New York Rangers Rink of Honor and the Rafters of Madison Square Garden."
As mentioned previously, the book is now available in hardcover, in paperback and in Kindle formats. To purchase a copy of the book, visit this link:
https://www.amazon.com/Rangers-Rafters-Madison-Square-Garden-ebook/dp/B09CM5N2WD
For those still looking for signed paperback versions of the book, I have re-ordered more copies. I now have a few signed copies for sale at $25 a pop (includes shipping price) through me directly. Here is all the information on that:
---
My four-volume set of books, "One Game at a Time – A Season to Remember," is a game-by-game recount of the Rangers 2021-22 campaign.
My second title as an author, "One Game at a Time – A Season to Remember," is now available in eBook, paperback and hardcover formats.
To obtain signed copies, visit: https://bluecollarblueshirts.com/onegamebook/
To purchase all four volumes on Amazon, visit: Amazon.com – "One Game at a Time."
---
The greatest volume-set of books on Rangers' history today!
"Tricks of the Trade – A Century-Long Journey Through Every Trade Made In New York Rangers' History," a four-volume set of books that meticulously covers every trade made in franchise history, is now on sale.
All four volumes of the title can be purchased on Amazon.com and are presented in three different formats – eBook, paperback and hardcover.
To purchase Volume I: Conn Smythe (1926) – Craig Patrick (1986), visit Amazon.com
To purchase Volume II: Phil Esposito (1986) – Neil Smith (2000), visit Amazon.com
To purchase Volume III: Glen Sather (2000-2015), visit Amazon.com
To purchase Volume IV: Jeff Gorton (2015) – Chris Drury (2022), visit Amazon.com
To purchase signed copies of all four volumes, visit https://bluecollarblueshirts.com/tricksofthetrade/
---
Here are my last few blogs, in case you missed them:
---
---
---
If you haven't already, subscribe to this blog for the next update:
---
Don't forget to order my new four-volume set of books, "Tricks of the Trade!"
If you don't order through me, all four volumes are now available on Amazon.com
For more details, check out: https://bluecollarblueshirts.com/tricksofthetrade/
Thanks for reading.
LET'S GO RANGERS!
Sean McCaffrey
BULLSMC@aol.com
@NYCTHEMIC on the Tweeter machine