Greetings and salutations everyone and welcome to another blog here on BlueCollarBlueShirts.com. What does the Fox say? The Fox says NORRIS TROPHY WINNER!
Off puck drop here and before throwing my one-man parade for Adam Fox – I had no intentions of doing a blog tonight. In fact, I planned to continue the editing process of my upcoming "New York Rangers Rink of Honor" book. However, I have found that the best blogs that I do are the impromptu ones, especially with something to celebrate! I think you'll enjoy this one, as for us Ranger fans, we needed some good news. WHAT A DAY TO BE ALIVE! Let's roll! (And yes, I may be using way too many exclamation points tonight, but it's all warranted! See, one more! And another!)
---
In a pleasant surprise, and in a moment that will forever get league-wide attention; on June 29th, 2021, Adam Fox beat out both Cale Makar and Victor Hedman for the Norris Trophy. Needless to say, this is a huge accomplishment and the biggest highlight of Fox's young career. It's one thing for Fox to win awards exclusive only to the Rangers, such as the Steven McDonald Award, the Frank Boucher Trophy and the team MVP – it's another to be named as the top defenseman in all of the NHL. Hands down, the Norris Trophy trumps everything else.
With the win, Adam Fox becomes the fourth Ranger in franchise history to ever win the Norris Trophy, joining Doug Harvey, Harry Howell and Brian Leetch. Of course, the name of Brad Park should also get a tip of the cap here, as if it weren't for Bobby Orr, Park would've won one or seven of these awards! (Of note, Park has the dubious distinction of having the most second place finishes, and in all of NHL history, for the Norris Trophy. Damn that Bobby Orr!)
And while mentioning Brad Park and former Rangers, how about a TRIVIA question for you? Long-time readers should get this one with ease: Doug Harvey was the first New York Ranger to win the Norris Trophy. What did Harvey do for the franchise for the second time in all of franchise history? (Here's a hint: if you include the playoffs, you could argue that Harvey was technically the third Ranger to accomplish this feat. I'll give you the answer at the end of this blog and explain why I consider Harvey to be the second man here to do so, and not the third.)
Honestly, and as I told you and explained in the past, I thought Hedman was going to win the Norris Trophy this season. Instead, Fox won the Norris and this was a great surprise for us Ranger fans, especially after a terrible season mired in controversy and drama, both self-inflicted and out of the Rangers own hands. Philosophically, I usually choose the glass half-full approach and I'll take my wins when I can get them. So yeah, this is a big moment for both Fox and the Rangers! I couldn't be happier as a Rangers fan right now, especially since I didn't think Fox would win. Sometimes, it's great to be wrong!

And do you know who this is a great moment for too? Adam Fox's agent. Between Fox winning the Norris and having Jacob Trouba's contract out there as a comparable; Adam Fox is going to get PAID one day and paid he will be. While I do think Fox will work out some sort of discount, (he did blow off the Flames and Hurricanes to join the Rangers) this is a business and Fox is at the age and level where he needs to set himself up for life. Plus, with his parents as former season ticket holders, season ticket holders who were priced out of M$G long ago – someone has to have the money to pay for those tix! (I kid, I kid! I know his parents get tickets for free now!)
At this time, let me share with you what the Rangers said and what Adam Fox said, and then I'll get into all of my thoughts.
Up first, here is how the Rangers covered it, courtesy of: https://www.nhl.com/rangers/news/adam-fox-named-winner-of-norris-trophy-for-2020-21-season/c-325520236
The National Hockey League announced today that Rangers defenseman Adam Fox has been named the winner of the Norris Trophy for the 2020-21 season.

The James Norris Memorial Trophy is awarded annually to the "defense player who demonstrates throughout the season the greatest all-round ability in the position." Fox becomes the fourth Ranger to win the Norris Trophy since it was first presented in 1953-54, joining Doug Harvey (1961-62), Harry Howell (1966-67), and Brian Leetch (1991-92 and 1996-97). In addition, Fox becomes only the second defenseman in NHL history to win the Norris Trophy in one of his first two seasons in the league, joining Bobby Orr (Orr won the award in his second NHL season in 1967-68). Fox also becomes the fourth American defenseman in NHL history to win the Norris Trophy, joining Rod Langway* (1982-83 and 1983-84), Chris Chelios (1988-89, 1992-93, and 1995-96), and Leetch (1991-92 and 1996-97).
Fox skated in 55 games with the Rangers this past season, registering five goals and 42 assists for 47 points, along with a plus-19 rating and 14 penalty minutes. He led NHL defensemen in assists, ranked second in points and power play assists (21), tied for second in power play points (23), ranked third in takeaways (38), ranked 11th in average ice time (24:42), and tied for 16th in plus/minus rating in 2020-21. Fox was the first NHL defenseman who led all defensemen in assists in one of his first two seasons in the league since Sergei Zubov in 1993-94; he and Zubov are the only NHL defensemen who have outrightled NHL defensemen in assists while in one of their first two seasons in the league since 1925-26. Fox was the only NHL player who logged at least 200:00 of power play ice time and at least 140:00 of shorthanded ice time in 2020-21. Among the 49 NHL defensemen who logged at least 115:00 of shorthanded ice time during the season, Fox ranked ninth in power play goals against per 60 minutes of shorthanded ice time (5.45).

Fox was named the Rangers' Most Valuable Player and was selected as the winner of the Steven McDonald Extra Effort Award this past season. He became the fourth defenseman in franchise history to average at least 0.75 assists per game in a season (min. 10 games played), joining Brian Leetch (four times), Brad Park, and Sergei Zubov, and he became the first Rangers defenseman to do so since Leetch in 1995-96. Fox also became the eighth defenseman in franchise history to average at least 0.85 points per game in a season (min. 10 games played), joining Leetch (nine times), Park (four times), Ron Greschner (four times), Zubov (twice), Reijo Ruotsalainen (twice), James Patrick (twice), and Barry Beck, and he became the first Rangers defenseman to do so since Leetch in 2000-01.
---
In addition, the Rangers tweeted out the following, including the reactions out of Fox's teammates:
(Of note, don't scroll by here – you have to see Buchnevich's reaction!)
2️⃣ 🤝 2️⃣3️⃣

From one #NYR Norris Trophy winner to another: Congratulations. pic.twitter.com/GYTrdMGaHZ

— New York Rangers (@NYRangers) June 30, 2021
To: Our Norris Trophy winner @foxyclean

From: The boys pic.twitter.com/eqXfWD5Qfs

— New York Rangers (@NYRangers) June 30, 2021
---
After winning the Norris, Fox met with the NYR media, where Fox said the following:
(Transcription credit goes to Adam Rotter, of https://nyrangersnews.com )
On David Quinn and his firing: "Obviously those type of decisions are for the higher-ups, but coaching staff and management, everyone involved is helpful in where I'm at and giving me the opportunity to play and showcase what I can do and that is important for any player. I think Coach Quinn trusted me and I'm grateful for that. We've kept in touch a little bit, he congratulated me and I wish him the best, but those type of business decisions are not for me to make and I wish those guys the best, but for any player to have success it's a team effort and those guys definitely played a role in it."
---
On the future: "I think there is a lot of excitement around what we can do. We have young guys that are becoming a little more seasoned in playing in the NHL and it helps the growth of our team and we have a lot of great leaders and guys who have been around and young guys who are understanding how to win. I think it's definitely a bright future for us and we are all really excited to get going next year and showcase what we can do."
---
Fox, who had been a team player all season, also thanked his teammates. Leader. Must I run my "GIVE ADAM FOX THE CAPTAINCY" stuff again? (Check out my last few blogs for more on that, but yeah, Fox should get the "C" next season, at least in my opinion! No one else is more deserving and would appreciate it more. Plus, it's my belief that with a new core, you should give the "C" to the face of that new core, which Fox has been all season and will be moving forward.)
In addition, Fox praised his family, specifically his parents, for being there the whole way. As any good hockey player will tell you, behind every good hockey player are exceptional hockey parents. Those weekend road-trips are a Father Finker!
---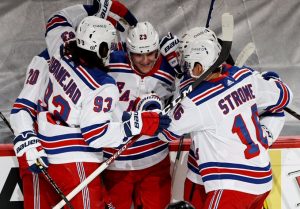 Going into the NHL Awards broadcast, and as mentioned, I thought Hedman had this sewn up, even if I wanted Fox to win. However, at the top of the show, it was announced that Brian Leetch would be presenting the Norris Trophy. Right away, and probably like you did, I thought this had to be a spoiler and that Fox would win it. I then argued with myself and said maybe this was a way to throw people off of the "Fox" scent. It just seemed too good to be true. However, less than thirty minutes later, and as you know, Leetch presented Fox with the Norris. One legend to hopefully a future legend! Talk about a great moment!
(Of note, and this wouldn't be the place for it, it wasn't brought up how Leetch left the Rangers organization, after the firings of JD, Gorton and DQ.)
For Adam Fox, this all caps off a career year for him. Of course, this can't be the apex of this promising career and I don't think it will be. I know it might be crazy to consider winning one Norris Trophy as a "stepping stone", but that's my beer-gut feeling.
I truly believe this will be the first of multiple Norris Trophy wins for Fox, wins that will also lead the Rangers into winning the Cup some day into the future as well. And heck, I really feel that Fox will win a Conn Smythe one day too. Hey, a boy can dream, but am I really out of line here? Fox has been that good, where really, it's time to toss the word "good" into the Nassau Coliseum trash and start using the word "ELITE", whenever talking about Fox.
While yes I'm in celebration mode and may be too giddy here, who would've thought this – it was Adam Fox, and not Alexis Lafreniere, Kaapo Kakko or Igor Shestyorkin, who hit the "elite" level first. Of course, this fact doesn't disparage anyone else, but the facts are facts and the fact of the matter is that RIGHT NOW, Fox, of this young core, is the best at what he does. And if these guys can raise their games to Fox's level, hello Stanley Cup! (I told you I was giddy and excited!)
Speaking of Igor Shestyorkin, he finished a distant fifth place for the Calder Trophy, a trophy which everyone knew that Kirill Kaprizov out of Minnesota would win. In addition, K'Andre Miller finished in 12th place for the Calder, while the favorite to win this award going into the season, in Alexis Lafreniere, didn't receive one vote – not even a fifth place vote.
But wait, there's more! Not only did Fox win the Norris, he was also named to the All NHL First Team. In addition, K'Andre Miller was named to the NHL All-Rookie Team. Not on the All-Rookie team? Alexis Lafreniere and Igor Shestyorkin. No one would've predicted this at the start of the season.
Yes, and to answer some of the stuff I got on Twitter from the Islander fans that I trolled; (more on this to come) of course Fox, Miller and everyone else in Rangers blue would've rather made the playoffs than win individual awards. It didn't happen. The silver lining here, in a Rangers season that didn't look to have any of them; is the fact that Fox is now officially an upper-echelon defenseman.
Some fans can argue about Kreider, Lafreniere and Mika, and perhaps the non-English speaking Artemi Panarin too, but moving forward, I expect to see Fox's face, front and center, on all Rangers promotional and advertising materials. Whether it's their website, the entrance to M$G, social media, videos or whatever; whenever the Rangers are looking to separate fans and their money, expect Fox's face to be featured.
As I write these words, I'm still in disbelief. Very rarely do good things happen for the Rangers and we didn't have many happy moments this season. To see Fox defy the odds a bit, and receive league-wide praise like this – well it's just amazing (Suzyn).
If there is a downside here, (and there isn't, I'm just saying this for the sake of argument) of course it's the fact, that come next season, Fox will become a target of opponents. Fox will now face more pressure than ever before, both on and off the ice, as a new level of expectations have been created. However, he's a Harvard graduate and he's dealt with pressure before. I think he'll be fine.
With the Henrik Lundqvist Era over, and with the recent Rangers front office and coaching dismissals; we don't know what era of Rangers hockey we're watching until time passes. As time moves on, then we can label this period of time. However, if things go right, this could be the FOX ERA, and an era that hopefully produces a Stanley Cup!
CONGRATULATIONS TO ADAM FOX! MAY HE WIN THIS AWARD MULTIPLE TIMES IN THE FUTURE!
A few more things about the NHL Awards, before getting back into the Rangers.
---
When it comes to the rest of the NHL Year Awards which were presented on Tuesday night, I thought every winner was deserving. I didn't see any controversy in any of the awards, although I can see why Tampa Bay Lightning fans may be miffed about Marc-Andre Fleury winning the Vezina. That said, it's not like MAF was a slouch either, as he arguably had his best season ever in Vegas, which also includes VGK's foray into the NHL, when MAF led the expansion team to the Stanley Cup Final.
(And for Tampa Bay Lightning fans, I'm sure the Stanley Cup is a nice consolation prize, after seeing all of your nominees shunned. Any player in the league would trade an individual award for a Stanley Cup victory.)
Similar to my expectations about Hedman beating out Fox, I also thought that Andrei Vasilevskiy would win the Vezina. I was happy when I saw that MAF won it, as that was who I was pulling for.
Throughout this site's seven plus years, I have argued that MAF has had the better career than Henrik Lundqvist and that MAF is a lock for the Hall of Fame. That opinion was met with much chagrin and controversy from my fellow Ranger fans, fans who may have tunnel vision and wear rosy Ranger glasses. After this Vezina win for MAF, if anyone is arguing that MAF doesn't belong in the Hall of Fame, they are either trolling and/or ignorant.
With this Vezina, MAF has not only equaled every top achievement that Lundqvist has on his mantle – he's blown Lundqvist out of the water too. This Vezina victory for MAF was the final piece and now ends the MAF vs Lundqvist argument. There's just no way, that even the most delusional Ranger fan, can say that Lundqvist was better or had a better career than MAF. (That is, unless Lundqvist comes back and wins a few Cups…)
Simply put – MAF, without debate, is the greatest goalie of his generation. Save your expected stats for people who don't watch the games on the ice.
If you're a true hockey fan, know the entire MAF story, how MAF approached his final days in Pittsburgh and how MAF embraced Vegas; you have to be happy for him. He's one of the good guys and it's easy to root on his success.
Outside of the Vezina and Norris, I thought everything else was slam-dunk here. Connor McDavid won both the Ted Lindsay Award and Hart Trophy, where really, no one else could even be considered. In fact, McDavid won the Hart Trophy unanimously. As mentioned, Kaprizov won the Calder, where nobody else had a shot at winning that award either.
While I think a 30 minute show on an off-night was kind of strange (the NHL would've had more eyeballs if this aired before a Stanley Cup Final game) all in all, I thought the NHL got all of this right – right down to having Brian Leetch present the Norris to Fox! Again, what a moment! (And another exclamation mark!)
---
I got so caught up in the Adam Fox news, that I haven't even done the plugs segment or preview segment yet!
On the other side of this upcoming PLUGS segment, I have more Rangers and NHL news and notes for you, including the Rangers switching up ECHL affiliates, Dan Girardi, Wayne Simmonds, Ryan Nugent-Hopkins, and oh yeah, all of those Jack Eichel rumors.
In addition, I have the latest for you on Tony DeAngelo and I will share my successful mission of trolling and driving Islander fans mad! I don't know what it is, but I have some knack for getting under people's skin when I want to! Heck, sometimes I don't even try, but if you know how to phrase words properly, these cretins will always find you and I do get a kick out of riling up Islander fans! As you'll soon see, I even got the midget from "Entourage" all bent out of shape too!
(Oh no, I said the word midget! I'm a "heightist" now! Please don't punch me in the knees! And if you don't know already, I come from the pro wrestling world, where "little people" matches were always called midget matches, where the midgets I worked with never had a problem with that word. In fact, they encouraged it.)
Anyway, here are my last few blogs in case you missed them:
---
---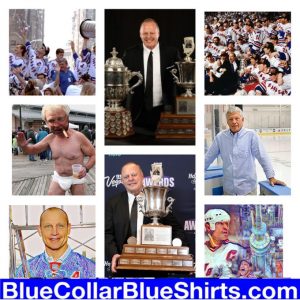 ---
On June 29th, both the New York Rangers and the Jacksonville Icemen announced terms of their new partnership, where the Jacksonville Icemen will now serve the Rangers as their ECHL affiliate. Prior to this announcement, it had been rumored for weeks, even starting during the final days of the "JD & Jeff Gorton Era", that the Maine Mariners, the previous ECHL affiliate of the Rangers, would be moving on. As of this writing, it's expected that the Maine Mariners will now become the ECHL affiliate of the Boston Bruins.
This probably doesn't mean anything of any true significance, but it should be mentioned that within a time-span of four seasons, the Rangers have now switched their ECHL affiliate team three times. Prior to today's announcement, the Greenville Swamp Rabbits were the Rangers ECHL affiliate during the 2017-2018 season. The Rangers then came to terms with the Maine Mariners for the 2018-2019 season, before their parting ways with the organization at the present time.
Of note, the Maine Mariners opted not to play during the 2021 pandemic influenced season. The Jacksonville Icemen did, where they finished in sixth place in a seven team division. I also want to add here, that contrary to some of the stuff that I saw out there, the Rangers didn't care about the Mariners shutting down for the 2021 season. After all, over half the teams in the ECHL did. From what I gather, the Mariners were eyeing a relationship with Boston and the Rangers beat them to the punch.)
And for those looking to keep tabs on this merry-go-round, after splitting with the Rangers, the Swamp Rabbits became the Carolina Hurricanes ECHL affiliate. That wouldn't last long, as today, the Swamp Rabbits are now the Florida Panthers ECHL affiliate. In other words, it's not a big deal to shuffle the deck with your ECHL affiliate team. It's just part of doing business. NHL teams, constantly finding new farm teams, goes back to the first days of the NHL and after the Eddie Livingstone ousting.
That said, for the Rangers, it does seem a bit all over the map. The Rangers went from having a team in South Carolina, then in Maine and now in Jacksonville. When it comes to the Bruins, obviously, a team in Maine makes geographical sense. For the Rangers, they are forced to look out of their immediate radius for a team, since there aren't any ECHL teams that play nearby. (Unless you count the minor league and Mickey Mouse operation known as the NY Islanders. Sorry, not sorry – I couldn't resist!)
What did amuse me about today's announcement was this:
The Jacksonville Icemen, a franchise that previously had digs in Evansville, Indiana, prior to relocating to Jacksonville in 2017; had previously served as the Winnipeg Jets ECHL affiliate. So again one more time here, location issues and changing ECHL affiliates happens all the time, no matter who the NHL parent team is.
As far as the press conference went, there wasn't much. Outside of both the New York Rangers and Hartford Wolfpack welcoming the Icemen to the fold, there was no official press release issued, nor some sort of an official statement, outside of tweets acknowledging this news.
From a Jacksonville end of things, what you'd expect to hear is what you got, such as, "we're happy about this new deal, this is great for us, we're proud to be working with the Rangers, this is great for the city and blah blah blah." In other words, nothing major was said here, outside of announcing the new partnership.
As far as anything else coming out of this announcement, we got this:
Using a slogan of "the road to the New York Rangers starts in Jacksonsville", the Icemen and their management seem to be pretty thrilled about this news. From a Ranger end of things, there are still a lot of balls in the air and things to be done, such as naming a General Manager for the Hartford Wolfpack. As you may know, Chris Drury previously served the Wolfpack in this role, prior to his promotion. Usually, the General Manager of the AHL team decides on what players to promote from the ECHL affiliate, and conversely, what players to demote from the AHL to the ECHL. I'm sure this will all be sorted out soon enough.
In any event, good luck to the Icemen. Saying "welcome to the family" seems corny to me, but yeah, welcome to the Rangers and for however as long as it may be. When it comes to "welcoming" people to the family, if there's one person I don't want to see welcomed to the Rangers, it's the guy I'm about to talk about next.
---
The never-ending Jack Eichel trade rumors continue to dominate social media and headlines, as everyone and their mother has an opinion on what Eichel's future will be. Here's mine – I hope Eichel gets dealt to the NHL Siberia known as Winnipeg, and for a third round draft pick, so I'll never have to hear Eichel's name and read these trade suggestions again!
Listen, I'm all for trolling and riling up other fan bases, especially the jackals who root for the Islanders; (you'll see more of this at the end of tonight's blog) but it just amazed me how many people "sold" for this following tweet, from a Sabres writer:
Drury will have to pay a massive price to acquire Eichel in the form of: Lafreniere, Shesterkin, Kreider, plus a top ten pick. Oh wait, #NYR don't own a top ten draft choice in 2021 (15th). Thanks for calling. Buh bye. https://t.co/OR8UupNeQY

— SabresBuzz (@SabresBuzz) June 29, 2021
I have no clue who SabresBuzz is, but from what I can ascertain, he's been covering the Sabres for a long time and has a big following. In addition, I don't know how serious he was with this tweet, especially since he was trolling Larry Brooks here. If he's serious, and if I were a Sabres fan, I'd find someone else for Sabres news. If he's trolling and joking – he sure hit a homerun, as he had everyone going bat shit about this tweet.
I mean really, in what world would the Rangers trade Lafreniere and/or Shestyorkin? The only world it would ever happen in is in the video game world, when playing GM mode and trading these two for Connor McDavid. In other words, it's not happening.
I truly think the Rangers "WINTER CLASSIC RIVALS" are screwed with Eichel here. Not only does Eichel have a ginormous contract, he's also due for surgery, a surgery procedure which is new to the hockey world and new to sports in general. In the sports world, only UFC fighter Chris Weidman has gone through this artificial disc replacement procedure before, and as a UFC fan, Weidman hasn't looked the same since.
(I'm not talking about Weidman breaking his leg here either, as Weidman's peak was long ago, which to be fair, is just the way it works. Father Time is undefeated, especially in MMA, where true fighting primes don't last as long as they used to. Getting money fights after peaking? Well that's a different story!)
If Eichel gets this surgery, he'll be the guinea pig of hockey, in regards to this innovative procedure. No one knows how he will rebound. To gamble with a lot of your talent, in order to get someone who may be iffy, along with a monstrous contract that you can't get out of – well that would be a silly investment for any team, especially a young team like the Rangers.
If the Rangers, who definitely need a first line center, are looking at anyone, it should be Barkov out of Florida, and as previously explained on prior blogs on this site.
The only way I could see the Rangers making a deal for Eichel, is if Buffalo eats some of Eichel's salary. A trade for Eichel would probably lead to the end of Ryan Strome and/or Mika Zibanejad's tenure with the Rangers too.
While I have said in the past that I wouldn't mind an Eichel for Mika trade straight up, I doubt that will happen. As far as why I have suggested trading Mika, I'm just of the opinion that the Rangers need to get out of this habit of giving out long term deals with no-move clauses attached, which is something Mika will be seeking during these next twelve months. Nothing against Mika, but I'm sick of these NMC deals. They are cap killers.
At the end of the day, while I can understand trying to deal a lesser package for Eichel, giving up a haul for Eichel is both ridiculous and ludicrous. He's Buffalo's problem and he shouldn't become the Rangers problem. All eyes on Barkov!
Let's continue this magic carpet ride, as we switch gears from talking about a potential Ranger arrival and now talk about a Rangers departure.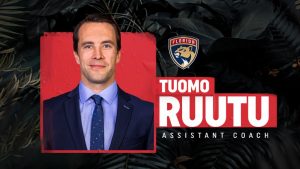 With no games on the NHL calendar on June 29th, a bevy of re-signings were made throughout the league, as Wayne Simmonds re-upped in Toronto for two years at $900k per year and Ryan Nugent Hopkins extended his stay in Edmonton for eight years, where RNH will be paid $5.125M per season. In addition, Don Granato, the interim head coach of the Buffalo Sabres, had the interim tag removed from his title, as he was officially retained as the team's head coach.
I bring up these three news items for a few reasons. First, and as stated 7896578968967896896 times on this site before, I always wished that the Rangers could've landed Simmonds. However, at this stage of his career, Simmonds is in "Cup Chase" mode and despite Toronto's 54+ year Cup-less drought, Simmonds feels he has a good chance there. Plus, he was born and raised in a Toronto suburb and has family there. Simmonds, who is set for life financially, is putting family first here and you can't knock him for that.
When it comes to RNH re-signing with Edmonton, his deal is significant, as it's now a comparable for the free agents of this summer and the summer following. A center by trade, and a player who can also play the wing, RNH is a top six forward. If anything shocks me here, it's the long term that both sides agreed to. While $40M and change isn't shabby, you'd think that RNH would be able to get more money had he waited out the aftermath of this pandemic. Then again, nothing is guaranteed in life, and $40M is plenty of money to live off of. This contract will now be used in future negotiations around the league, where I'm sure other GM's are wondering why the Edmonton Oilers are handing out eight-year deals.
As far as Granato goes, it will be interesting to see how he fills out his staff. Previously, it's been rumored that Dan Girardi, who was promoted as Buffalo's assistant head coach following the firing of the Sabres coaching staff in-season, has interest in remaining as an assistant coach in New York – with the Rangers. Whether that comes to fruition or not, time will tell. And as talked about on a prior blog, if Girardi does land on Gallant's staff, he will be paid as both a coach and as a player, due to his buy-out. Isn't that amazing Suzyn?
Also of note, with Granato now officially installed in Buffalo, that leaves only the Arizona Coyotes with a head coaching vacancy. Former Rangers head coach David Quinn's name has been linked there, and again, time will tell.
What this also means, is that Rick Tocchet, who interviewed for nearly every single head coaching job that was available during the past few weeks, will have to wait a bit, before manning a bench again in the NHL. And of course, Tocchet could also become a head coaching candidate whenever teams start firing their coaches during the middle of next season too.
Back to Ruuto.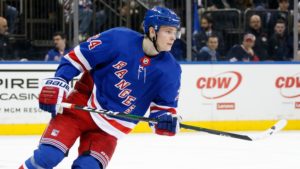 Prior to Adam Fox winning the Norris Trophy, it was announced that the Florida Panthers had hired Tuomo Rutto as an assistant coach for Joel Quenneville's staff. To read the full press release, click this link: https://www.nhl.com/panthers/news/florida-panthers-name-tuomo-ruutu-assistant-coach/c-325514662
From a Rangers perspective, the significance of this move is that the Panthers hired away the Rangers assistant director of player development. Ruutu, the Finnish native, had been with the Rangers for the last two seasons, where he worked intensely with his fellow countryman, in Kaapo Kakko.
If you want to do the "SKY IS FALLING" conspiracy stuff, you can make an argument that letting Ruutu go could foreshadow a potential Kakko trade this off-season. As written previously, and as you all know by now, the Rangers roster has to change and needs to get more diverse. You just can't have one ingredient in your "roster stew" – you need many ingredients in order to win the Cup.
While the conspiracy stuff is always fun to have a laugh with, when it comes to reality, this hiring is just a promotion. In sports, no matter what the league, very rarely do you see a GM or owner stepping in the way of someone moving up the ladder. For Ruutu, this is a progression move for his career, as works his way up the ranks. No longer in player development, Ruutu is now an assistant head coach and maybe one day, he can become a head coach in the league. Good for him and all the best.
For Kaako, who you know I would trade in a heartbeat for Matt Tkachuk; he's still with the Rangers and really, probably will still be come the start of next season. Yes, Ruutu was a nice sounding board for Kakko, but Ruutu or no Ruutu, it's up to Kakko to deliver. In any event, Year Three will be the most important of Kakko's young career. Is that year with the Rangers? As I like to say on this site – time will tell.
Speaking of important years for Rangers, or should I say a future ex-Ranger here, we have an update on Tony DeAngelo.
---
While this has been known for some time now, on Tuesday June 29th, Frank Seravalli of TSN confirmed the rumors of Chris Drury following the path that his predecessors laid out before him, as Seravalli is reporting that the Rangers will buy-out Tony DeAngelo at the first moment that they are able to.
I won't bother you with retreads or my "Greatest Hits" here, (you can check out the archives for my previous thoughts on all of this, where I think I've probably written 789567867896 million words on this subject) but all I'll say is that the 2021-2022 season will be a do-or-die year for DeAngelo.
According to Seravalli and other reporters, including the New York Post's Larry Brooks – up to five teams expressed interest in DeAngelo during the 2021 trade deadline, but the Rangers were never interested in taking back a bad contract. Salary cap wise, for the 2021-2022 season, it is more beneficial to buy out DeAngelo than take back another team's damaged goods.
As far as where DeAngelo goes next, who knows? I am of the assumption that he and his agent have a few ideas, but they can't know right now, and with a 100% certainty, where he goes. What we can also assume, is that wherever DeAngelo goes, he'll probably get a one-year deal, and not with the money he was getting with the Rangers. This was a huge career setback for him, where I'm sure privately, he's not a big fan of either David Quinn or Jeff Gorton. After all, who is ever thrilled with someone messing with their money? Even worse for a pro athlete, both Quinn and Gorton robbed DeAngelo a year of his prime.
For DeAngelo, who proved his worth during the 2019-2020 season, it's back to the drawing board, as he tries to work his way back into the NHL, and in an attempt to bolster his bank account again.
I think one place that you can rule out right now for DeAngelo, is Columbus, because if John Davidson was a fan of DeAngelo's, JD would've fixed DeAngelo's situation in New York before it got messy. I think one place you have to consider for DeAngelo, would be Philadelphia, since it's close to home.
In addition, based on what DeAngelo previously said on his "Watch Your Tone" podcast, he loves playing close to home and wasn't a fan of playing out in the West. Of course, beggars can't be choosers here either. Also of note, DeAngelo didn't heap much praise on Alain Vigneault during one of the episodes of his podcast, but at the same time, DeAngelo didn't burn down that bridge either.
Another option? New Jersey, which would also be close to home and where DeAngelo has a favorable relationship with Devils head coach Lindy Ruff. Perhaps an unlikely option, although it may be beneficial for both parties – TDA's original team, in the Tampa Bay Lightning. The Lightning will most likely have to shed cap space this off-season and a great player like TDA would come cheap. Previously, TDA admitted on his podcast that he was immature during his run in Tampa, but now, I think it would be a different story. Plus, with a ton of veteran leaders there, I think any sort of BS would be weeded out real quick.
One last thing, before moving on from DeAngelo here.
The timing of what I'm about to say here may not be perfect, but just some food for thought. What would've happened if the "penalty box door slam heard 'round the world" had never happened? For Adam Fox, he may have not won the Norris Trophy this season.
Just think about it. Going into this 2021 season, DeAngelo was the fourth highest scoring defenseman of the season prior and the quarterback of the Rangers power-play. While yes, Fox was on the top pair and on the team's first penalty kill unit, DeAngelo was the lead man on the Rangers PP1 unit. When DeAngelo was exiled, it allowed Fox to become the team's quarterback of the power-play, and in turn, Fox racked up a ton of points on the power-play. It also made Fox a true elite defenseman, as Fox averaged the most time on ice than any other Ranger, due to his role on both the PP1 and PK1 units, and in addition to being on the top pair of Rangers defensemen.
Had DeAngelo not had his conflict with Rangers management, he would've ate away at Fox's offensive numbers – numbers which Norris voters always take into consideration, for as fair or as unfair as that may be. Fox's offensive numbers, combined with his strong work on the PK and during 5 vs 5 play, helped get him over the top.
Without question, Fox had all the skills in the world to not only win the Norris this year, but to win it a few more times too. However, the DeAngelo dismissal allowed Fox to get his Norris Trophy earlier than expected. And really, with Fox winning the Norris, he now becomes a perennial contender, or at least will have everyone watching him in the future.
Ironically, and this is another example of debunking the "DEANGELO WAS HATED BY HIS TEAMMATES" junk; it was Tony DeAngelo, competing for a new contract & ice time, and who first welcomed Adam Fox to the team. Funny enough, Fox may owe DeAngelo a thank you for getting himself kicked off of the team. I think it helped win Fox the Norris!
For those wondering, Tony DeAngelo congratulated Fox, about Fox's Norris win, on his Instagram account, seconds after Fox was announced as the winner. Bad teammate, am I right? Ugh, the silly stuff that's out there about DeAngelo is mind-numbing!
And one more thing to think about here – does David Quinn, subjected to many Ranger fans calling for his head all season, get any credit for Fox's Norris? Hmmm!
Isn't it amazing Suzyn, how these people who drool out of their mouths, when doing the GOTCHA stuff or for having an opinion that's different than theirs, are usually wrong more times than they are right? Speaking of such people, let's talk about Islander fans as we close out tonight!
---
Yes, I am 39 years old, but that doesn't mean that I'm mature. Far from it! Being immature keeps me young!
After getting a lot of flak from my Islander fan friends during the last few weeks, I have absolutely reveled when talking about the Islanders misfortune during Game 7.
I don't know if you could consider what I'm doing here to be the act of a real troll, because after all, people know my name and what I look like. I'm not anonymous, nor am I writing anything truly vicious and/or using foul language. That said, what I'm about to show you has led to people wishing death on me, and I believe I've been called a "Rangers C***" a few times too. However, to complain about such responses would be hypocritical, as I know I'm intentionally riling up these beer throwing creatures who identify as Islander fans!
As talked about earlier tonight, and throughout this site's history, Twitter is a fascinating app. If you say you like apples, you will have 789678676798 people calling you an asshole, accusing you of being every -ist in the world and will tell you why you're wrong and why oranges are superior. It really doesn't matter what you say on Twitter – someone will always be out there to disagree.
You can say the sky is blue and you will have people telling you how wrong you are and how the sky is also black at night. And of course, you also have the grammar people, who do the you/your/you're and to/two/too thing, where really, I don't mind that as much. A good burn is better when you use proper grammar!
Whether it are the Cult of Lundqvist people (shout-out to friend of the blog Kelly, who knows a thing or two about getting a reaction as well!) or Islander fans, you can write anything while not tagging anyone or hash-tagging anything, and these people will find you. I 100% believe that there are people, who do nothing all day, except to search Twitter and find things to disagree about. This was never more apparent than during our last Presidential election, but that's a topic best suited for somewhere else!
Case in point, the John Spano documentarian and actor Kevin Connolly, a Kevin Connolly who is one of the most famous diehard Islander fans out there. (I'd put him with the Karate Kid here, as both Kevin and Ralph Macchio are "real fans", unlike the NY Jets or Jimmy Fallon.)
Anyway, here's Kevin "quote tweeting me":
You're a dummy… Seriously https://t.co/PwzPMyiFKh

— Kevin Connolly (@mrkevinconnolly) June 29, 2021
Of course, Mr. Connolly doesn't know a thing about me, nor knows that I was just riling fans up. Like many of the responses I received, responses that must've been hammered on a keyboard with the intensity of a fastball being slammed by Babe Ruth; I was enjoying getting Islander fans all riled up.
Even better, was when I tweeted out this:
Adam Fox has won more hardware than the Islanders this season! #NYR #Isles

— BlueCollarBlueShirts (@NYCTheMiC) June 29, 2021
Both tweets have received over 60,000 impressions, and within a few hours of me tweeting out those tweets. Very likely, by the time you read this, these tweets will have done well over 100,000 impressions. Needless to say, Islander fans took the bait like a fish that hadn't eaten in a year. It's like they were looking for something to jump on, like the cast of "Waterworld" looking for dry land. (And not for nothing, I think "Waterworld" is better with 2021 eyes than it was when it was first released. And oh yeah – what other blog is going to bring up "Waterworld"?)
If I have learned anything, Islander fans are extremely worried and I think my suspicions from my last tome on this site have been confirmed – these people know that the Islanders blew their chance and have peaked!
And of course, Lou Lamoriello did win the General Manager of the Year Award, but as a good instigator knows – you never let the truth get in the way of a good story. Plus, Fox did win more hardware than any Islander player this season and that's all that matters!
Twitter is my social media app of preference, but if there is one thing that always amazes me, it is the vitriol and anger people have for complete strangers, complete strangers that don't effect their daily life.
Someone can tag me 789678678967896 times and say "The Rangers suck, your blog sucks, Frank Boucher sucks, Adam Fox sucks, your opinions on Lundqvist sucks and blah blah blah" and every single time, I will either scroll on by and/or laugh. I just don't understand going bonkers over the opinion or statement out of some stranger. And if someone tries to get personal (talking about your family) or wishing death (all death threats are BS, it's just people writing from a state of anger) I just mute them. I try not to block anyone unless truly warranted, such as clogging up my feed, because it riles up people even more when you don't respond to them.
I often wonder, for these Twitter people who go berserk over the opinions of complete strangers, do these people act this way in public? I mean, if they go to a bar, and get into a sports debate, are they losing their shit and putting up a block sign? I miss the old days!
Speaking of someone who knows a thing or two about getting a reaction, Shawn Stein and his co-host Jonathan Roc released their latest episode of "2 Guys 1 Cup" late Tuesday night/early Wednesday morning. I haven't listened to it yet (I will after I hit the publish button on tonight's blog) but I thought their last episode, especially the Kaapo Kakko discussion with scribe Russ Cohen, was amazing. (Suzyn.)
Anyway, to listen to the show, click the link below:
Episode 4 is up now on iTunes! Foxyclean's Norris, our top 5 UFA's, Carey Price or Hank, Eichel trade scenarios and more! #NYR #LGR #NHL #podcasts https://t.co/JOmPREXWZn

— 2 Guys 1 Cup (@2G1CRangers) June 30, 2021
---
If you haven't already, subscribe to this blog for the next update:
---
The answer to the trivia question? Doug Harvey was the second man in Rangers history, tasked to both coach and play with the same team at the same time. Previously, Frank Boucher did so during the World War II impacted 1943-1944 season.
As far as the technicality goes, Lester Patrick was the Rangers coach during the 1928 Stanley Cup Final, where during Game 2, Lester Patrick replaced Lorne Chabot in net, after an eye injury suffered by Chabot. However, Patrick's run as a player/coach was unexpected and lasted less than 60 minutes, whereas both Boucher and Harvey coached and played with the team for a while. In fact, Harvey accepted a contract with the Rangers to be a player/coach, while Boucher stepped out of retirement during a miserable time in Rangers history.
So long story short, Doug Harvey, who won the Norris Trophy while coaching the Rangers, was the first person ever in Rangers history, to join the franchise as a player/coach. The more you know, and I could go on and on about this for days!
As far as the next blog, unless something truly huge happens, I'll be back after the Stanley Cup Final. When it comes to Game 1, I wasn't shocked about how that game played out, and it wouldn't shock me if Montreal rebounds during Game 2 either. That said, for all the people predicting a short series, they didn't look wrong after Game 1!
Stay FABULOUS my friends.
As always here, thanks for reading and…
LET'S GO RANGERS!
Sean McCaffrey
BULLSMC@aol.com
@NYCTHEMIC on Tweeter