Greetings and salutations everyone and welcome to another blog here on BlueCollarBlueShirts.com. I must remind myself – "IN DRURY WE TRUST!"
Before getting into all of the events from a "Wet & Wild Wednesday" (some players, and their agents, were crying tears of joy after the money/contracts that they received), a big thank you to Stan Fischler, who plugged my book in his new NHL.com article.
The article, which I talked about last week on this site, when I posted my tribute to Adam Graves, can be read here: https://www.nhl.com/news/rangers-graves-became-star-after-free-agent-signing/c-334923642
Not bad for a silly blogger!
---
Going into this 2022 NHL Free Agent Frenzy for the New York Rangers, we knew one thing for a fact – there was going to be significant roster turnover. The team that came two wins shy of reaching the 2022 Stanley Cup Final, wasn't going to be the same team that we will see, come opening night of the 2022-23 campaign.
And that's not personal – it's business.
I did another one of my epic rants about the NHL's salary cap last blog, so I'll spare you from one today. But yeah – the salary cap may as well be a 1,000 pound weight, attached to a heavy steel chain, and then hung on the neck of Rangers' general manager, Chris Drury.
During tonight's blog, I'll give you all of the information and details of the Rangers' moves from the day. I'll start off by covering everything that the Rangers did, followed by where all of the members of the Rangers' alumni went, and then close by looking at the rest of the big moves around the league that were made on Wednesday.
Before getting into everything, here's the quick black-and-white from Rangerstown, USA:
IN: Vincent Trocheck, Jaroslav Halak, Louie Domingue and Ty Emberson.
OUT: Andrew Copp, Frank Vatrano, Kevin Rooney, Greg McKegg, Keith Kinkaid and Patrik Nemeth.
In addition, and as you know already, Alexandar Georgiev is gone too, now in Colorado. Ryan Strome, who as of this writing, hasn't signed with anyone yet, is 99.999999% gone too. It's just not official… yet. Reuniting with Tyler Motte isn't looking too hot either.
At this time, let's run through all of the Rangers' free agent signings, and then I'll give you all of my thoughts and opinions.
---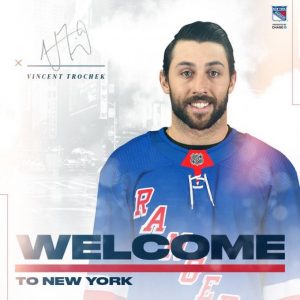 Vincent Trocheck was the first domino to fall for the Rangers on Wednesday.
While there were strong reports that Drury was interested in Kadri on Tuesday; by midnight, July 13th, all signs pointed towards Trocheck. Twelve hours later, the deal was done.
Here's what the Rangers are saying about the deal, courtesy of https://www.nhl.com/rangers/news/rangers-agree-to-terms-with-vincent-trocheck/c-334961950?icmp=int_web_nyr_news_rightrail :
New York Rangers President and General Manager Chris Drury announced today that the team has agreed to terms with forward Vincent Trocheck on a seven-year contract.

Trocheck, 29, skated in 81 games for the Carolina Hurricanes in 2021-22, registering 21 goals and 30 assists for 51 points and a career-high plus-21 rating. Trocheck ranked third on the Hurricanes with a career-high 185 hits, tied for fourth in points and fifth in goals. He was one of four players in the NHL last season with 50 or more points and 180 or more hits (Trocheck, Tom Wilson, Brady Tkachuk, Andrei Svechnikov). Among NHL skaters with 1,200 or more faceoffs taken, he ranked 13th in the league with a 54.6 faceoff percentage. In addition, the Pittsburgh, Pennsylvania native led all Carolina forwards in blocked shots (46) and ranked second among forwards in ice time per game (17:52) and takeaways (50).

The 5-10, 183-pound center notched 10 points (6G-4A) and a plus-7 rating in 14 games in the 2022 Stanley Cup Playoffs. He led the Hurricanes in playoff goals and plus/minus while ranking tied for third in points.
Trocheck has played in 555 career NHL games across nine seasons (2013-14 – 2021-22), split between Carolina and the Florida Panthers, registering 150 goals and 228 assists for 378 points. Trocheck was coached by Gerard Gallant for parts of three seasons (2014-15 – 2016-17) in Florida. He has played in 80-plus games in three seasons and has recorded 20 or more goals, and 50 or more points in four seasons. Since 2014-15, his first season playing 50 games in the NHL, Trocheck ranks 14th in assists (225) among American-born skaters and tied for 15th in points (370). In that same time frame, Trocheck has taken the 19th most faceoffs (8,635) in the NHL and among those 19, he ranks tied for 10th in faceoff percentage (52.3).

From the time he was acquired by the Hurricanes on February 24, 2020 until 2021-22, Trocheck ranked third on the team in points (96), tied for third in assists (57), fourth in goals (39), and second in power play goals (14).

In 2017-18 with Florida, Trocheck set career-highs in goals (31), assists (44), points (75), power play goals (13), shorthanded goals (3) and game-winning goals (5). That same season, he finished sixth in the NHL in shots (287). In 2016-17, Trocheck led the Panthers in points (54) and tied for the team lead in assists (31), earning a trip to the 2017 NHL All-Star Game.

Internationally, Trocheck has competed for the United States at the 2013 IIHF World Junior Championship, winning gold, and the 2014 IIHF World Championship. He also skated for Team North America at the 2016 World Cup of Hockey.

Trocheck was originally selected by the Panthers in third round, 64th overall, of the 2011 NHL Entry Draft.
---
Jaroslav Halak, now 37 years old, was the second player signed by Drury on Wednesday.
Halak is a familiar name for Ranger fans, as the Slovakian goaltender is 24-9-1 lifetime against the Rangers, with a GAA of 2.33, a save percentage of .927 and five shutouts.
In NHL games (they played against each other internationally too, but I'm not counting those games, as Sweden was always a powerhouse – Slovakia was not – which first began when the Czech Republic and Slovakia became two separate countries) against Henrik Lundqvist, Halak went 13-1 against "The King," including winning five games straight at the Barclays – both a rare and limited-time NHL arena where #30 in Rangers' blue never picked up a win in during his career.
What does this mean? Nothing really, outside of the fact that Halak has played well at Madison Square Garden.
Now with the better team of the Rangers/Islanders rivalry, Halak won't be the starter as he once was with the Nassau men. Instead, and providing that he remains healthy – he'll play 15-20 games behind CZAR IGOR.
Here's what the Rangers had to say about this signing, courtesy of https://www.nhl.com/rangers/news/rangers-agree-to-terms-with-jaroslav-halak/c-334964366?icmp=int_web_nyr_news_rightrail:
New York Rangers President and General Manager Chris Drury announced today that the team has agreed to terms with goaltender Jaroslav Halak on a one-year contract.

Halak, 37, has appeared in 556 career NHL games (531 starts), split between the Vancouver Canucks (2021-22), Boston Bruins (2018-19 – 2020-21), New York Islanders (2014-15 – 2017-18), Washington Capitals (2013-14), St. Louis Blues (2010-11 – 2013-14), and Montreal Canadiens (2006-07 – 2009-10). He has compiled a 285-18-4 record, .916 save percentage and 2.49 goals against average across 16 NHL seasons. The Bratislava, Slovakia native made 17 appearances (14 starts) in his first season with the Canucks in 2021-22, posting a 4-7-2 record, 2.94 goals against average and .903 save percentage. He made a season-high 39 saves on November 28, 2021 at Boston.
Halak has been a part of a William M. Jennings Trophy (award given to goalies on the team that had the fewest goals against) winning duo on two occasions, in 2019-20 with Boston and 2011-12 with St. Louis. He has also finished in the top-10 of Vezina Trophy voting twice, in 2011-12 and 2009-10. With Boston in 2019-20, he had the sixth-best goals against average (2.39) in the NHL. In 2014-15 with the Islanders, Halak posted a career-high 38 wins, in a career-high 59 games, and was named to the NHL All-Star Game. In 2011-12, he recorded a career-high in save percentage (.926) and goals against average (1.97).

The 5-11, 185-pound goaltender has made 39 career appearances (37 starts) in the Stanley Cup Playoffs, winning 17 games, and posting a 2.48 goals-against average and .919 save percentage. In 2010, Halak started in 18 playoff games for the Montreal Canadiens en route to a berth in the Eastern Conference Final.

Halak was originally selected by the Canadiens in the ninth round, 271st overall of the 2003 NHL Entry Draft.
---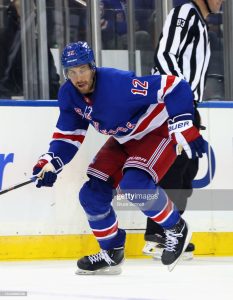 If there was one off-season prediction that I was 100% accurate on, it was that Chris Drury would remove the only black stain from his record – and trade Nemeth to a team that could absorb his salary cap hit – rather than buying him out and/or assigning him to the AHL.
While the Rangers said this trade was made at 11:50AM Wednesday morning; it didn't become public until later in the afternoon, and following the Halak signing.
In what was a pure salary cap dump, Drury sent Nemeth, a 2025 second-round pick, and a future conditional pick for AHLer Ty Emberson.
Here's how the Rangers are covering it, courtesy of https://www.nhl.com/rangers/news/nyr-acquire-ty-emberson-in-exchange-for-patrik-nemeth-two-draft-picks/c-334955096?icmp=int_web_nyr_news_rightrail :
New York Rangers President and General Manager Chris Drury announced today that the team has acquired defenseman Ty Emberson from the Arizona Coyotes. In exchange, the Rangers have traded defenseman Patrik Nemeth, a second-round pick in the 2025 NHL Entry Draft, and one future conditional pick (conditions listed below).

Arizona has the option to acquire New York's own 2024 third round pick or its own 2026 second round pick
Emberson, 22, skated in 58 games for the Tucson Roadrunners of the American Hockey League (AHL) in 2021-22, notching four goals and seven assists for 11 points. In 2020-21, Emberson made five appearances for the Roadrunners, scoring one goal.

Prior to turning pro, the Eau Claire, Wisconsin native attended the University of Wisconsin, where he was team captain his junior season. In three seasons with the Badgers, Emberson skated in 101 games, tallying 34 points (9G-25A) and a plus-11 rating. In 2020-21, the 6-1, 195 pound defenseman led Wisconsin with a plus-15 rating and was named an All-Big Ten honorable mention. In 2019-20, he earned the Fenton Kelsey Jr./Mike Richter Most Competitive Award and was an Academic All-Big Ten selection. That same season, his 62 blocked shots ranked second on the team and 27th in the nation. During his freshman campaign, he scored the second-most goals of any Big Ten rookie defenseman (4) and was the recipient of the Dr. Joseph Coyne/Joe Pavelski Most Consistent honor and the Ivan B. Williamson Scholastic Award for his achievements in the classroom.

Internationally, Emberson has represented the United States in several tournaments, including the 2020 World Junior Championship. He also played two years with the U.S. National Team Development Program.
---
To flesh out their goaltending situation in Hartford, the Rangers ironically signed a goalie they saw a lot of during the first round of the 2022 Stanley Cup Playoffs, Louis Domingue. Once signed, Domingue said:
Any suggestions for a good spicy pork restaurant in NYC? Asking for a friend 😅🗽 #NYR

— Louis Domingue (@domingue35) July 13, 2022
---
There's that "spicy pork" reference. However, I think Domingue should be looking for this food item in Hartford – and not in New York. And maybe he can take some of the Rangers' beat reporters with him too – after all, they love posting pictures online of what they eat!
Here's what the Rangers had to say about this depth signing, courtesy of https://www.nhl.com/rangers/news/rangers-agree-to-terms-with-louis-domingue/c-334961628?icmp=int_web_nyr_news_rightrail  :
New York Rangers President and General Manager Chris Drury announced today that the team has agreed to terms with goaltender Louis Domingue on a two-year contract.

Domingue, 30, has appeared in 142 career NHL games (126 starts), split between the Pittsburgh Penguins (2021-22), Calgary Flames (2020-21), Vancouver Canucks (2019-20), New Jersey Devils (2019-20), Tampa Bay Lightning (2017-18 – 2018-19) and Arizona Coyotes (2014-15 – 2016-17), compiling a 59-60-10 record, 3.04 goals against average and .905 save percentage. Domingue spent last season with the Penguins, starting in two regular season games with the main club. With the Wilkes-Barre Scranton Penguins of the American Hockey League (AHL), Domingue made 22 appearances in 2021-22, recording a 2.41 goals-against average and .924 save percentage. In the 2022 Stanley Cup Playoffs, Domingue played in six games against the Rangers in the First Round after entering Game 1 in double overtime.
The St-Hyacinthe, Quebec native had a career-best season in 2018-19 with the Tampa Bay Lightning, going 21-5-0 with a 2.88 goals-against average and .908 save percentage.

Domingue was originally selected by the Coyotes in the fifth round, 138th overall, of the 2010 NHL Entry Draft.
---
Real quick, before getting into these moves and the Rangers' roster too – Nazem Kadri remains unsigned. However, with the moves from today now signed, sealed and delivered – you can now rule out Kadri from Broadway.
In addition, Johnny Gaudreau, who the Rangers were never linked to, is dragging his feet a bit.
After telling Calgary that he won't be returning, Gaudreau was heavily rumored to join the Devils. However, his agent is now fielding offers from the Islanders, Flyers, Blue Jackets and the Canadiens. It is thought that his agent is just trying to drive up the price for "Johnny Hockey," and where by the end of it – he'll be wearing the Newark red-and-black on his back.
UPDATE: As I was posting this blog, Gaudreau went against the grain and just signed a seven-year deal worth $68,600,000 overall/$9.8M AAV with the Columbus Blue Jackets.
You know it's bad when JOHNNY HOCKEY tells the Isles and Devils hell no, and then signs with a team that can't keep a free agent to save their lives, the Blue Jackets. Keep in mind – Columbus & Winnipeg are rated as the worst NHL cities by the players too!
While Gaudreau now joins the Metropolitan Division – the Blue Jackets are the least of my concerns. I'm just happy to see the Isles and Devils fail!
As I sit here in anger, as I have to write those two filthy words of "salary cap" again; currently, the Rangers have approximately $3,233,531 available in salary cap space – and that figure includes the shedding of Nemeth's $2,500,000 salary.
As of this writing, no decision has officially/publicly been made concerning Kaapo Kakko, who is probably going to run the Rangers $2,000,000+, should they retain him.
However, Kakko doesn't seem too concerned about his current restricted free agent status:
At this point, it looks like the Rangers will be keeping Kakko.
It feels like the only way that he'd be traded (and even this is a long shot) if it was in some sort of deal for Patrick Kane – a Kane that according to the Canadian reporters – has a wait-and-see approach about the Blackhawks and isn't demanding a trade – yet.
In addition, and as we'll soon get into, Drury spoke to the media on Wednesday (and as talked about last blog – of course this interview wasn't streamed online, nor aired on the M$G Network neither) and pretty much said that he'd get a deal done with Kakko. (The topic of offer-sheets wasn't brought up, but I can't see any team giving up multiple draft picks for Kakko.)
In other words, once Kakko is signed, the Rangers will have a little over a million bucks to play with. Unless a miracle happens, that means goodbye to Tyler Motte. It would also mean that all four players acquired during one of the greatest trade deadlines in all of franchise history, the 2022 deadline, will have all left for greener (literally, due to the money) pastures.
It's tough to grade Drury's free agency period. He was handcuffed by the salary cap. That said, overall, I thought he did well.
While I knew Kadri was a long-shot, if you're going to sign a WIN NOW center, I would've liked to seen him, rather than Trocheck – and then worry about the cap down the line.
And while I know that Trocheck's numbers are better than the numbers that Strome and Copp have posted (especially at the dot, which is why Drury gave Vinny T. the massive seven-year deal worth $39,375,000 overall/$5.625M AAV), I do feel bad for Strome a bit.
At one point, Strome could've signed a four-year deal with the Rangers, a contract which would have paid him $5.25M per season. He waited, he negotiated, and as of this writing, he's now waiting for Kadri to make his decision.
Once Kadri signs, then the teams who missed out on him will then gain interest in Strome.
Put it this way, as of this writing, no team is linked to Strome yet – as the ones who would be interested are all making their pitches to Kadri.
When it comes to the fence of Copp vs Trocheck, I usually tend to stand on the side of the "devil you know." We know that Copp had instant chemistry with the Rangers and had friends here, including Jacob Trouba.
Now I'm not saying that Trocheck won't connect in his new environment, I'm just saying that we knew that both Strome and Copp did.
---
The biggest complaint about the signing of Trocheck was the fact that he received a seven-year deal. The reason? By giving Trocheck an extra year or two, he then signed for less AAV.
Of course, just like my points about Kadri from the past four weeks – if the Rangers can win a Cup next year, or within the next three years – who cares?
I don't question if Trocheck can get along with his new teammates and play well in New York. I just wonder if he was the best option available. That said, just like my mantra of "IN TURK WE TRUST," I also like to say "IN DRURY WE TRUST." I won't question him. Drury knows the game and this business much better than I do.
Faceoffs were one of the Rangers' biggest weaknesses during the Stanley Cup Playoffs. Trocheck should help shore that area up.
It's also worth mentioning that Trocheck knows Gallant very well, as he played under "THE TURK" for three years while with the Panthers. So that's a plus. And Trocheck is coming off of the best season of his career, having scored 21 goals and 30 assists during the 2021-22 campaign. You'd think playing with Artemi Panarin can only help him surpass these numbers.
Better than that? The Rangers nabbed him from a rival, thus weakening the Hurricanes a bit.
(The Hurricanes later traded for Max Pacioretty on Wednesday, but the soon-to-be 35 year old center has had injury issues for the last five years and is no longer the same player that he once was. In other words, the Rangers got the better center on this date.)
Trocheck, who should slot behind Mika Zibanejad on the Rangers' center depth chart, should be a good fit for the Rangers. Is he the best fit? I don't know, but I'm trusting in Drury and rooting for the Pittsburgh native.
---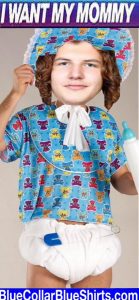 Again, I don't like to do the PROPOZED LINES stuff and/or play video game GM on this site, but for right now, we could see an opening night line-up of:
Kreider/Zibanejad/Lafreniere
Panarin/Trocheck/Kakko
Blais/Chytil/Kravtsov
Hunt/Goodrow/Reaves
Again, who knows? You also have to figure that Brennan Othmann would like to factor in. The Rangers also have the unknown Gustav Rydahl under contract too.
Defensively, we still know five of the starting six:
Lindgren/Fox
Miller/Trouba
???/Schneider
The question mark, the sixth spot, could be anyone. It could be Matthew Robertson. It could be Zac Jones. It could be Nils Lundkvist. Hell, it could even be Jarred Tinordi. We just know it won't be Patrik Nemeth. (And Drury may trade for/sign a veteran.)
If there's anything we can say with 100% certainty, it's that we know our goaltenders:
CZAR IGOR
HALAKNESS MONSTER!
Keep in mind – this is all just a guessing game. Drury can make some more moves, and come the deadline, I'd then expect him to strengthen his roster.
If there's another thing that we all know, and I know I've been hammering this point home since the season ended, it's this – the young guns HAVE TO step up.
While we've seen both Lafreniere and Miller take the next step, we're still waiting for Kakko to do the same. Chytil must stay healthy for more than twenty games at a time. Kravtsov can't go crying at the first sign of a struggle.
For the Rangers to succeed, not only will the "FAT CATS" need to earn their money – the kids will have to play like they want to become flush with greenbacks too.
---
As mentioned, following all of his moves from Wednesday (and based on this press conference, it sounded like Drury was done making moves for the day), the general manager met with the media for a press conference that the Rangers couldn't bother to share with their fans. But please, give us five figures for season tickets, we beg of you! (I think I get two emails a day from the Rangers, where they plead with me to buy season tickets.)
Here is an amalgamated recap of what Drury said, based on the tweets of the Rangers' eats beats and the Rangers' social media accounts:
— Drury felt that Trocheck was the best fit for the team's second center position. If you look at the press release, Trocheck's hitting stats were brought up, and we know that Drury values toughness. Drury confirmed he had to give Trocheck more years in order to lower the AAV/salary cap hit.
— Drury, as mentioned earlier, feels like Kakko will be a done deal – and sooner rather than later.
— Drury said he'd like to retain Tyler Motte, but yep, the salary cap.
— Drury confirmed what I thought – it was better to trade Nemeth than buying him out. With the Rangers hopeful of competing for a Stanley Cup in 2023 – sparing two picks was a better price than eating some of the contract in the form of a buyout.
— Drury, while not using these words verbatim, said that he's looking for a second coming of Kevin Rooney – which means that he's looking for a cheap veteran center that accommodates the Rangers' salary cap.
— Drury talked about the two goaltenders, where he acknowledged Halak's history as a Rangers/Lundqvist killer. While he wouldn't outright say that Halak would back-up CZAR IGOR, as he left the option open for Domingue to compete for the job too – more likely than not, it will be Halak wearing the cap on his head during most Ranger games this season.
— Drury did not discuss anything related to Kadri, Kane, Strome, or Copp.
---
That pretty much wraps-up Drury's first day during free agency.
Overall, I thought he did what he needed to do – fill up the holes.
And similar to Jeff Gorton, who at the time, the lone black mark on his record was his signing of Ryan Spooner (who he then immediately flipped to Edmonton for Ryan Strome); Drury erased his mistake (Nemeth) and it only cost him a second-round pick to do so.
At this time, let's now take a look at the Rangers' alumni who are now wearing new jerseys.
---
The Rangers' Alumni
— Cam Talbot, on the evening of July 12th (one day before the NHL's "Free Agent Frenzy"), was traded from Minnesota to Ottawa in exchange for Filip Gustavsson.
This trade of Talbot was expected following Bill Guerin's re-signing of Marc-Andre Fleury. (I talked in-depth about why Talbot had to go last blog – and you can find the link where I explained why in the PLUGS segment.)
For Talbot, who has been gone from New York for over seven years now, will now get a chance to start with the Senators, and if he performs well – then earn one last big-time NHL payday during the Summer of 2023.
---
— Andrew Copp signed a five-year deal worth $28,125,00 overall ($5.25M AAV) with the Detroit Red Wings. This is a homecoming for the native of Ann Arbor, Michigan, as he grew up 45 minutes away from the Motor City.
On his move back home, Copp told TSN the following:
"I think it was in the top group. I really enjoyed my time with the Rangers and there were a couple of other teams I was looking at, but at the end of the day, the chance to go home, play with a close buddy of mine Dylan Larkin and kind of try and help this rebuild that is well on it's way."
The now former Ranger said the following to ESPN, in regards to his negotiations with Drury:
"Not too much, honestly. An offer really never came in. I think they kind of were looking in a different direction which might fuel my fire just a little bit, to be honest with you, but I'm looking forward to making my stamp in Detroit."
For as short of a tenure as it was, Copp did well with the Rangers. It sucks to see him go, but I'm sure fans of the Winnipeg Jets felt the same in March of 2022 too.
---
— Frank Vatrano signed a three-year deal worth $10,950,000 overall ($3.65M AAV) with the Anaheim Ducks. Of all the Rangers' unrestricted free agents that hit the market, it was "The Rifle" that seemed the most enthusiastic and positive about a Rangers' return.
Obviously, the salary cap (I hate those two words) prevented such an idea. He should have fun playing with the young talent in Disneyland.
---
— Kevin Rooney signed a two-year deal worth $2,600,000 overall ($1.3M AAV) with the Calgary Flames. This move surprised me, as I thought that Drury would retain his reliable fourth line forward. That said, this is a nice raise for Rooney, as he nearly doubled up his salary from last season ($750,000).
And as Drury said during his press conference – now he's looking for a new version of Rooney, rather than sticking with "ROON DOGS" himself.
---
— Brendan Lemieux signed a one-year deal worth $1,350,000 overall with the Los Angeles Kings. Similar to the Evgeni Malkin situation in Pittsburgh, Lemieux didn't receive a qualifying offer from the Kings. Instead, he waited two days after being denied of a qualifying offer and then accepted $200,000 less than he earned last season. (He was paid $1,550,000 during the 2021-22 campaign.)
---
— Colin Blackwell signed a two-year deal worth $2,400,000 overall ($1.2M AAV) with the Chicago Blackhawks. The journeyman and original Kraken must not care about ever winning a Stanley Cup. You would think that someone with a Harvard education would be wise enough to stay away from the 'Hawks. Then again, he should receive a ton of ice time in the Windy City.
---
— Brendan Smith signed a two-year deal worth $2,200,000 overall ($1.1M AAV) with the New Jersey Devils. He's now the second ex-Rangers defenseman to spend year in Carolina, only to wind up elsewhere in the division (Tony DeAngelo/Flyers). Smith has familiarity with Devils' head coach, Lindy Ruff, from their days in New York. For $1.1M, I wouldn't have minded his return to New York.
---
— Vladislav Namestnikov signed a one-year deal worth $2,500,000 with the team that drafted him in 2011, the Tampa Bay Lightning. Namestnikov will always be remembered for being part of one of the worst Ranger trades of all-time, when former g.m. Jeff Gorton traded away both Ryan McDonagh and J.T. Miller.
---
— Greg McKegg signed a two-year deal worth $762,500. The contract is a two-way deal, meaning McKegg will most likely play in the AHL and earn a guaranteed $375,000. While losing McKegg won't mean anything, I thought the Rangers would've given him a similar deal, and then assign him to Hartford.
---
— Marc Staal signed a one-year deal worth $750,000 overall with the Florida Panthers – a far cry from the eight-figure contracts that he had signed in the past with the Rangers. However, don't feel bad for him, as the now 35 year old has earned over $56,000,000 during the course of his career.
Not for nothing, but for $750,000 (a near $400,000 savings when compared to Brendan Smith), I wouldn't have minded Staal mentoring Braden Schneider on the Rangers' third pair.
In addition, Marc Staal's brother, long-time Hurricane and former one-time Ranger, Eric; he too signed with the Panthers. Eric is joining the Sunshine State team on a professional try-out, where it's expected he'll be signed by the team following the try-out.
---
— Keith Kinkaid signed a one-year deal worth $750,000 overall with the Boston Bruins, where he's most likely to spend the season in the AHL. He thanked Ranger fans on his social media accounts prior to shipping out to Boston.
---
— Vinni Lettieri also signed a one-year deal worth $750,000 overall with the Bruins, where like Kinkaid, it's a two-way contract, which means he could go to the AHL too.
---
— Justin Braun signed a one-year deal worth $1,750,000 with the Flyers. In other words, he was traded at the deadline by the Flyers, only to return to Philadelphia. I'm sure Flyer fans wish the same would have happened with Claude Giroux.
---
Lastly, let's take a look at some of the big name players that signed deals on Wednesday, where I'm sure that after writing all of this (and then posting this blog), that names like Gaudreau, Klingberg and Kadri will all come off of the board! (All remain unsigned as of this writing.)
---
The Big Faces Trading Places (And The Ones Who Stayed Put)
— Claude Giroux signed a three-year deal worth $19,500,000 ($6.5M AAV) with his hometown team of the Ottawa Senators. The Senators are currently having a hell of an off-season thus far, as one of the NHL bottom-feeders will look to nab a wildcard spot in 2023. According to reports, the long-time Flyer-turned-Panthers-rental never considered a return to Philadelphia.
---
— Jack Campbell and Darcy Kuemper, the only two starting goalies available during this summer, both received well-paying deals. Talk about perfect timing.
Two years ago, you had a slew of starting goalies available, but without many Cup contenders in need of one. This year, these two had several Cup contenders whose biggest weakness was in net and in turn, received huge contracts that during most summers, they wouldn't have been offered.
Campbell signed a clean five-year deal worth $25,000,000 overall ($5M AAV) with the Edmonton Oilers. While both the money and term seem high, again, he took advantage of his situation.
Kuemper, the 2022 Stanley Cup champion, received a slightly better deal, as he signed a five-year deal worth $26,500,000 overall ($5.25M AAV) with the Washington Capitals.
Prior to the Capitals signing Kuemper, they traded Vitek Vanecek to New Jersey and then allowed Ilya Samsonov to test free agency. (Samsonov then signed a one-year deal with the Maple Leafs worth $1,800,000 overall. If he can have a good season in Toronto; come next year, he could find himself in the same position as Kuemper and Campbell.)
For what it's worth, while I do think that both goalies were lucky to be in the position that they were in – I also think that the Oilers got the better goalie. I still think Kuemper is living off of his reputation of carrying some bad Arizona teams, while becoming a beneficiary of Colorado's overwhelming success.
---
— Ben Chiarot signed a four-year deal worth $19,000,000 overall ($4.75M AAV) with the Detroit Red Wings. This surprised me, as I thought Steve Yzerman knew what he was doing. The now 31 year old defenseman, another Panthers' rental from last season, seems to be closer to the end of his career rather than to the beginning of his career.
---
— Max Domi signed a one-year deal worth $3,000,000 with the Chicago Blackhawks. Break up the Blackhawks! For the former twelfth overall pick of the 2013 NHL Entry Draft, this is now his fifth NHL franchise in a time-span of five-years (Arizona, Montreal, Columbus and Carolina).
---
— Ian Cole signed a one-year deal worth $3,000,000 overall with the Tampa Bay Lightning. It was recently alleged that he had an affair with Hurricanes' reporter, Abby Labar – an affair while he was married and an affair that broke off Labar's engagement. (These allegations first began with Labar's fiancee.)
This deal is somewhat surprising, because Tampa handed out several big money contracts today, which makes you wonder why they just didn't keep Ryan McDonagh.
Elsewhere, the Lightning re-signed both Mikhail Sergachev (eight year deal worth $68,000,000/$8.5M AAV) and Anthony Cirelli (eight year deal worth $50,000,000/$6.25M AAV).
In addition, while as of this writing, Ondrej Palat remains as an unrestricted free agent; Jan Rutta signed a three-year deal worth $8,250,000 ($2.75M AAV) with the Pittsburgh Penguins. A day earlier, the Penguins retained Evgeni Malkin when they re-signed him to a four-year deal worth $24,400,000 overall ($6.1M AAV).
I'm happy to see Malkin stay in the Steel City for two reasons – one, he's getting old and he's always hurt. That's good for the Rangers. Two, I like seeing players stay with one team throughout their entire careers – a rare occurrence these days, in this ridiculous era of the hard salary cap.
---
— David Perron, the three-time Blue, may become a four-time Blue one day. He signed a two-year deal worth $9,500,000 overall ($4.75M AAV) with the Detroit Red Wings. If you're a betting man, you have to think that he'll wind up back in St. Louis – and perhaps by the 2023 NHL Trade Deadline!
---
— Andre Burakovsky, a two-time Stanley Cup champion (Capitals 2018, Avalanche 2022) signed a five-year deal worth $27,500,000 overall ($5.5M AAV) with the Seattle Kraken. The left winger will help out both Shane Wright and Matty Beniers.
---
— Brent Burns was the principle player in a six-player/asset trade, where the now former Shark is now a Hurricane. San Jose will also assume 33.3% of his salary cap hit. This is a baffling move for Carolina, who passed on Dougie Hamilton last year and then passed on Tony DeAngelo this year. Both Hamilton and DeAngelo are younger and better than the 37 year old Burns.
---
PLUGS TIME.
---
My first plug of tonight's blog – the mandatory plug for my book, "The New York Rangers Rink of Honor and the Rafters of Madison Square Garden".
As mentioned previously, the book is now available in hardcover, in paperback and in Kindle formats. To purchase a copy of the book, visit this link:
https://www.amazon.com/Rangers-Rafters-Madison-Square-Garden-ebook/dp/B09CM5N2WD
For those still looking for signed paperback versions of the book, I have re-ordered more copies. I now have a few signed copies for sale at $25 a pop (includes shipping price) through me directly. Here is all the information on that:
---
Here are my last few blogs, in case you missed them:
---
---
---
If you haven't already, subscribe to this blog for the next update:
---
I'm hoping that we have a few slow days coming up, as I want to get back to my books.
Once I get out of the Sather era, the rest of it will be a breeze. How I'm going to come up with a cover that accounts for over 2,000 players? That's another task!
Until then, I'm back to my books, and figuring out how to go over the 1.2M Google Docs character limit!
Thanks for reading.
LET'S GO RANGERS!
Sean McCaffrey
BULLSMC@aol.com
@NYCTHEMIC on the Tweeter machine