Greetings and salutations everyone and welcome to another blog here on BlueCollarBlueShirts.com. What a day for the profession formerly known as reporting.
In what should've been a monumental and historic night for the NHL and the Seattle Kraken; the night was anything but that. Ten hours prior to ESPN's broadcast of the Seattle Kraken expansion draft, reporter Frank Seravalli pretty much tweeted out each and every pick. While there were a few exceptions; for the most part, Seravalli had the entire draft for you on his Twitter account. Ten hours after these tweets, Seravalli was proven 100% correct during the Kraken's draft, as Seravalli didn't get one thing wrong. However, when it comes to getting things wrong; the messenger pigeons on the New York Rangers beat scene came off looking like one of those "slimed" people from those old Nickelodeon shows.
The Seattle Kraken expansion draft is obviously the top story of tonight's manifesto. However, I wish I could write to you with a more positive tone here.
If you've been reading these blogs during the last few weeks, you already know that I was really looking forward to this event. Instead, the whole thing was spoiled ten hours before it even began and the broadcast was no better either. What should've been a celebration full of fireworks, a celebration which rivaled a July 4th spectacular; the entire event came off like a dud. Instead of blast after blast and explosion after explosion, the entire event came off like a candle that you'd buy at a dollar store – a candle that couldn't even hold a flame.
While I do sound a bit down here, I promise to have some witty banter as I get into all of this. After all, during bad times, laughter is always the best medicine. And without question, this Seattle expansion draft provided a ton of unintentional humor, even if some of the humor was cringe. Even funnier? All of the NYR beat reporters rushing to "report" scoops, scoops which wound up being false.
But wait K-Mart shoppers, there's more!
As I'll soon get into, I am under the assumption that Larry Brooks, (the only reporter on the NYR beat with any sort of clout and connections) is either on vacation or on medical leave. Since we haven't heard anything about the health of Larry Brooks, I would assume that Brooks is on vacation. Why is this so funny? Easy. During a busy NHL week where Brooks is on vacation, (again, I'm assuming here) the stock of Brooks continued to rise, despite Brooks not writing one word. With Brooks perhaps doing belly shots with the FABULOUS Joe Micheletti in the Caribbean or elsewhere; the peers of Brooks tried to run with the ball. Rather than running it into the end zone, by the time the Seattle expansion draft was over, these guys pulled a Danny Jones – where they tripped and fumbled the ball despite no competition out of Brooks to worry about!
As stated at the top of this, it was quite a day for NHL reporters. On one hand, Frank Seravalli had a hell of a day. For the "Larry Brooks-less" NYR beat scene, they proved to us that they are better off suited in transcribing quotes from Zoom calls; rather than trying to break any sort of news.
For me personally? Today was a reminder that I'm just a beer-bellied blogger who opines on the news, rather than trying to pretend to report it! It just amazes me how many people will slap their name to erroneous reports, without the fear of being deemed fraudulent. It's the world we live in today, Foster Hewitt be damned!
Let's get the PLUGS segment out of the way first, and then get into the crazy day that Wednesday July 21st was.
Here are my last few blogs in case you missed them:
---
---
---
I know I've said this about 7678967896789689348976386389643 times on this website, but one more time – when it comes to NHL and New York Rangers news, outside of Larry Brooks; all NHL and Rangers news is broken in Canada. Usually, when it comes to the biggest NHL scoops, it are people like Elliotte Friedman, Darren Dreger, Bob McKenzie (before his mini-retirement) and others dropping bombs like Hiroshima.
Another big-time reporter to these collection of names is Frank Seravalli. Seravalli, who worked for TSN out of Canada, left TSN on May 17th of this year. Seravalli, who is the President of the PWHA, now writes and reports for the DailyFaceoff.com website. And really, I don't have to give you Seravalli's whole biography here. The only thing you need to know is that Seravalli left TSN two months ago and joined a new media outlet.
Starting at 10AM on Wednesday July 21st and going on until around 1PM or so; Seravalli leaked out the entire Seattle expansion draft on his Twitter account. While Servavalli didn't have 3-5 teams in all of his material; his fellow Canadian reporters helped fill in the blanks.
Of course, some fans were upset about this. After all, this was the equivalent of someone spoiling the ending of a movie or a television show series finale. Seravalli was pretty much like the kid who finds out where his parents are hiding the Christmas presents and then tells the entire family what everyone is getting. In turn, Christmas, or in this case, the Seattle expansion draft; was ruined.
However, it is my opinion that you can't blame Seravalli at all. While it sucks that everything was leaked, as apparently the NHL has a bigger leaking problem than the levees of New Orleans during "Hurricane Katrina"; that's not on Seravalli. That's on the NHL.
Let's face it – if Seravalli didn't leak the entire Seattle expansion draft, someone else would've. It's just the nature of the beast. For Seravalli, this was a huge feat for him; because not only did Seravalli out-scoop his competition, Servavalli also helped bring awareness to his new job endeavor with Daily Faceoff. It was Seravalli and his Daily Faceoff website that out-scooped all of the prestigious TSN and SportsNet reporters. It's a major feather in the cap of Seravalli. Plus, as the President of the PWHA – all of this just helped increase Seravalli's profile even more.
Long story short here – Seravalli did his job and he did it too well, even if that pissed off fans. However, fans should not target Seravalli as the enemy here.
If there is any "villain" in this story, it's the NHL. Rather than presenting this event as a huge live gala, the NHL allowed ten hours to pass from the time Seattle submitted their picks to the NHL, to the time of the broadcast on ESPN. With players, front-office staff, agents and other people lingering; it was inevitable all of this stuff was going to gush out. That's on the NHL. That's not on Seravalli.
Without question, the NHL should've held this event live. What would've been lost had the NHL done so? Pre-taped segments with Kevin Weekes; pre-tapes which felt like a morning news show cutting out to a field reporter to talk about a brand new litter of puppies? And spoiler alert: I'll have another morning news show reference coming up for you shortly!
We live in an age where our cell phones are now pretty much the extension of our hands. You can't even take a shit without scrolling around on your phone. (And don't use that new Toilet Paper Wipe app – it will ruin your phone, trust me! I kid, I kid!)
Unless you kicked it old school and unplugged the world around you; you knew what Seattle was doing come 8PM on Wednesday night. To me, this was a lost opportunity for the Seattle Kraken, the NHL, ESPN and the advertisers of this event. While I'm sure people tuned in; I'm also sure some people decided not to watch too, with those people already knowing what was going to happen.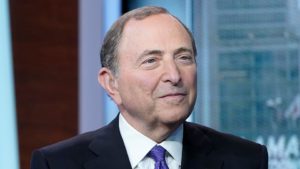 Let's get all the Seattle stuff out of the way first and then get into the Rangers end of things.
I also want to say the following before continuing, and as a way to wrap up the spoilers talk – do you know what was the worst thing about the draft spoilers were? It was the whole Carey Price dilemma.
Going into this draft, Carey Price, hands down, was the biggest name made available to the Kraken. Of course, due to Price's enormous contract, it would've been a huge risk for the Kraken to draft him.
(And if you noticed what Ron Francis and the Kraken did at this draft, they favored cap space/hits above talent. Again, I hate the NHL hard salary cap, as the salary cap dominates the league. It's all we ever talk about, as salary cap hits are just as important as any other stat today. It's a shame. And no Rangers blogger knows this more than me – just read my Henrik Lundqvist stuff from years ago! The same exact situation is playing out with Price today. I was just ahead of the curve!)
By 10AM, ten hours before this whole ordeal; we already knew the three goalies that Seattle was drafting and we also knew that Price wasn't one of them. What would've been a huge hook and draw for this broadcast was robbed from us, where again, I don't blame the reporters here – I blame the NHL and the way they did this.
Speaking of the NHL, here's their press release about the draft, courtesy of https://www.nhl.com/news/seattle-kraken-build-roster-in-expansion-draft/c-325718236?tid=289242400:
The Seattle Kraken revealed their selections in the 2021 NHL Expansion Draft presented by Upper Deck on Wednesday.
Jeremy Lauzon, a defenseman, was the first player disclosed by the Kraken. He was their selection from the Boston Bruins.

The selections were revealed in alphabetical order by team by division, going from the Atlantic Division to the Metropolitan, Central and Pacific.

Seattle will begin play next season as the NHL's 32nd team. It had to submit its selections of 30 players to the NHL by 10 a.m. ET Wednesday.

The Kraken selected one player per team, excluding the Vegas Golden Knights, who were exempt after joining the NHL as an expansion team in 2017-18. Seattle selected 15 forwards, 12 defensemen and three goalies.

Other players selected were forward Yanni Gourde from the Stanley Cup champion Tampa Bay Lightning; forwards Jordan Eberle from the New York Islanders and Jared McCann from the Toronto Maple Leafs; defensemen Mark Giordano from the Calgary Flames, Adam Larsson from the Edmonton Oilers, and Jame Oleksiak from the Dallas Stars; and goalies Chris Driedger from the Florida Panthers and Vitek Vanecek from the Washington Capitals.

"It was a little bit weird yesterday knowing that I wasn't going to go back to Calgary, but coming into the city, driving in, this is my first time here," Giordano said. "It's a beautiful city and you could feel the buzz, so I'm ready to go and I feel great."

The Kraken found out who would be available to them Sunday, when the NHL approved and distributed the 30 lists of available and protected players.

They had an exclusive window to interview, negotiate and sign any pending free agent who was exposed to them in the expansion draft from 10 a.m. ET Sunday until they submitted their picks Wednesday. Any free agent signed in that window (Larsson and Driedger) counted as the Kraken selection from that player's former team.

Seattle's selections had to account for 60 percent to 100 percent of the NHL salary cap, which will remain $81.5 million for next season.

The other 31 teams remain in a roster freeze and signing/waivers moratorium until 1 p.m. ET Thursday.

The 2021 NHL Draft will begin Friday (8 p.m. ET; ESPN2, SN, SN NOW, TVAS). Rounds 2-7 are Saturday (11 a.m. ET; NHLN, SN, SN NOW).

The first contract buyout period ends July 27 at 5 p.m. ET, and the deadline for teams to sign their pending unrestricted free agents to the maximum eight-year contract is 11:59 p.m. ET.

The free agent market opens July 28, which is also when teams can start signing players to a contract extension that would begin in 2022-23.

---
Based on the reaction I received and saw on social media; I know I'm not the only one who thought this broadcast stunk. Ninety minutes for this was just too long, especially with the element of surprise taken away out of this extravaganza. Even worse, once this horrid affair was complete, we didn't have talking heads doing a post-draft analysis. Instead, we cut to some soccer game that nobody gave a shit about.
To be clear, I thought Seattle did a great job and I thought the presentation/the stage was solid. I'm just saying the way this thing was broadcasted wasn't the best. And I do want to reiterate here, that had we not known what Seattle was doing – I don't think any of us would've been bothered by the slow-as-molasses reveals. The excitement was just taken out of the whole thing, at least for me.
As far as my thoughts on this broadcast, a broadcast that felt like it would never end; I had the following thoughts:
— Dominic Moore and Chris Fowler came off like two morning show hosts, and two morning show hosts that looked like they were pandering to a studio audience. All that was missing was the "Applause" sign. At one point, I felt like Moore was auditioning to become the next Michael Strahan of morning show media. It really felt like Moore was going to pitch to a cooking segment, followed by a segment on "The World's Cutest Animals". In a way, we kind of got that, as we saw cooked (and raw) fish multiple times throughout the broadcast.
---
— With a lot of the Rangers rumors (I'll get into that in our next segment of tonight's blog) debunked during this broadcast, I truly felt that Larry Brooks was a baller here. Who else could take time off right now and have their stock rise like Larry's stock did tonight?
---
— The broadcast opened up with Moore talking about all of the possibilities Seattle had, mentioning that Seattle could draft people such as Carey Price, PK Subban, Vladimir Tarasenko and Gabriel Landeskog. Of course, we knew this was all bullshit and all of this made Moore come off with no integrity at all. And to be clear, I understand Moore is just shilling and has a job to do; but needless to say, all of this made you feel like you were being lied to.
(And for the record, I like Dominic Moore. After all, he's profiled in my new "New York Rangers Rink of Honor and the Rafters of Madison Square Garden" book!)
---
— ISN'T IT AMAZING SUZYN, how ESPN, before all of these leaks, had this event scheduled for ESPN2? I guess a cornhole championship was more important than airing this draft on the main channel. Just like peanut butter and jelly going hand-in-hand with each other; the NHL also erred like ESPN, and this all came off as second-rate. That's not on Seattle – that's on the NHL and ESPN.
---
— Seattle general manager Ron Francis brought up the salary cap in his second sentence of the broadcast. Again, this is what the NHL is selling these days – salary cap space. Instead of talking about what goes down on the ice, we're talking about what goes on in accounting. I absolutely detest this.
---
— If there was anything truly intentionally funny on this broadcast, it was Chris Fowler trashing teams throughout the league. Whether Fowler was pointing out how much the Sabres and Devils suck or how the Leafs have the longest Stanley Cup drought in the league; either way, I was entertained by all of it.
---
— Chris Driedger, who looks like he will become the first starting goaltender for the organization, was there in a swanky Kraken jersey. He said he flew to Seattle all morning. I wonder if his arms were tired? Har-har-har!
---
— The Kraken had celebrities and Seattle luminaries introduce picks, where during most of them, a fish would be thrown. All I could think at this time is that I'd pay real money to watch Sam Rosen and Joe Micheletti throw fish at each other. "I THINK IT'S A TROUT JOE!" "It's a fabulous flounder Sam."
---
— Kevin Weekes, like Vanna White shilling around-the-world trips on "Wheel of Fortune"; was with some of these presenters during pre-taped segments. Whether he was at the Space Needle, a local market, the new Climate Change arena or wherever else; Weekes was there and dressed for the occasion. At one point, I was waiting for Weekes to pop up at the house that Kurt Cobain offed himself in. I can hear it now, "And speaking of BLACK tar heroin, the Kraken select Colin BLACKwell." (More on Blackwell to come.)
---
— Lastly while trying to be funny here; (some of you may say this is not funny at all, but hey – I tried!) the Kraken also had celebrities associated with Seattle helping to present some picks. Sadly, Frasier Crane was not among the luminaries. Do you know who was? Former Super Sonic Shawn Kemp, a Shawn Kemp who looked like he could play for the Seattle Seahawks offensive line. No joke, Kemp must've been pushing 360 pounds. (And as a fellow fat guy with a beer gut that's the size of a basketball, it's okay if I say this!)
And while on the former Sonics of Seattle, Gary Payton was there. Unfortunately, Detlef Schrempf was not!
---
The first thirty players of the Seattle Kraken are now known. What happens next is anyone's guess.
No joke, there are about 27642657894627345257842684 different reports and rumors out there. Trying to figure out what happens next is like trying to solve that equation off of the blackboard in the movie "Good Will Hunting".
Some reporters are reporting that Seattle made NO trades prior to the draft. Apparently, NHL GM's learned their lesson with Vegas. What this means, should you believe these reports, is that Francis had no deals in place when drafting players. Who he drafted was who he drafted and without any sort of future trade incentive. Of note, this also marred the broadcast, as fans were expecting to hear trade reports right after the draft. That didn't happen.
However, at the same time, there are some reporters saying to expect a bevy of trades at 1PM Thursday, where Seattle will trade some of their players to other teams. To somewhat simplify this, this means that Seattle didn't have deals in place with teams looking to get their own players back. This also means that some teams were interested in who Seattle was drafting; and teams who are now looking to add new faces to their roster.
At the end of the day, there is so much white noise and "fake news" to decipher; where now, you're better off waiting until 1PM and hearing the trades which were ACTUALLY made. Everything else feels like rumor mongering, especially with news and rumors in the NHL being looser than a dime store prostitute.
Long story short? Expect Seattle to make trades, but don't expect players being returned to their former teams and that includes the latest member of the New York Rangers alumni in Colin Blackwell.
---
Let's now get into the Rangers stuff, and man oh man, all of this stuff is a "doozy"!
As mentioned, there are a ton of rumor-mongering reports, fake news and just pure bullshit being spilled by the NYR beat reporters. Where thou art gone Mr. Brooks?
One rumor that was presented as fact, and by someone whose name doesn't even deserve a mention here; was that the Rangers were going to allow Seattle to draft Colin Blackwell, and then in return, send Julien Gauthier and some draft picks to Seattle. According to reports from the Canadian media, Seattle had no such deals with any team in the league and that includes the Rangers. Of course, while the Rangers could still trade Gauthier; based on all reports, we won't see a trade of Gauthier for Blackwell. In other words, Blackwell is gone and he's a Krakhead.
In addition, Kraken general manager Ron Francis discussed most of his picks after they were announced. Based on what Francis was saying at the time of the Blackwell selection, Francis talked as if Blackwell was going to be a key cog of the new Seattle roster. It should be mentioned that anything can happen. And of course, it's in the best interest of Francis to hype up all of his new stars. That said, just based on the tone of his voice and what he was saying – it felt like Francis was high on Blackwell.
And oh, I should say this now, even if I said this last blog. If I'm right with my predictions, I will tell you. If I'm wrong with my predictions, I will tell you too. As you may know, I thought Gauthier would've been Seattle's pick. He wasn't. My prediction was wrong. It happens! However, I can freely admit to you that I was WRONG. I have no shame. After all, if all of my predictions were correct, I'd be living in a hotel suite in Las Vegas and living the high life.
Someone who had trouble admitting fault on Wednesday was Rick Carpiniello of "The Athletic".
---
At around 12PM July 21st, when the rumors and HOT NEWZ were spreading throughout hockey social media like a California wildfire; Rangers beat reporter Rick Carpiniello tweeted out the following:
Hearing Seattle is going to take Colin Blackwell from #NYR … but there could be a trade in the works (for D Mark Giordano?) that changes the pick and allows Rangers to keep Blackwell.

— Rick Carpiniello (@RickCarpiniello) July 21, 2021
About nine hours later, Mark Giordano was in Seattle, where both Giordano and Francis talked about Giordano's exciting future with the Kraken. In fact, based on how the two were talking – I don't think it would surprise anyone if Giordano became the first team captain in Kraken franchise history.
Immediately after Giordano's interview and physical presence in Seattle; hockey fans jumped on Carpiniello for his fake news report. It should be stated that Carpiniello gave himself an out with the "?" during his suggestion of Giordano. However, that didn't stop fans from jumping on Carpiniello, a Carpiniello who charges money for people to read his articles of speculation:
I share this for one main reason – "READ IT AGAIN SON" should be on a tee shirt!
While Carpiniello was wrong with his speculation, since he was the first to talk about this idea; Carpiniello received the brunt of the negativity. Someone who got out of this unscathed, was the partner of Larry Brooks at the New York Post, in Mollie Walker.
In fact, it was Walker, and not Carpiniello, who reported that the Rangers were interested in trading Ryan Strome to Seattle for Mark Giordano. She even posted an article on the New York Post website about it. However, since Carpiniello went back-and-forth with fans, Carpiniello took most of the heat here, even if it was Walker spreading this rumor to a larger audience.
It should be mentioned one more time here that ANYTHING can happen, but just based on Giordano being in Seattle, where he was promoted as a face of the franchise; I'd be shocked if Giordano was moved. Furthermore, that trade really doesn't make sense to me; even if this alleged trade was a part for a greater sum. (Where I'd assume this trade would be made to free up cap space for the Rangers and for a run at Eichel.)
Vince Mercogliano, who asks people to pay for mock drafts of players he's never seen play, pretty much shared speculation tweets without reporting anything himself – aka the usual. (That's not a knock on Mercogliano, but can anyone tell me one story that he's ever broke?) Colin Stephenson, of Newsday, as he always does, just reported the straight news without any sort of commentary or speculation.
For Larry Brooks, who I presume is picking sand out of his nether regions right now; Brooks must've had a fun laugh at all of this.
As I said in the past, the day Larry Brooks retires, Ranger fans are screwed. No one else on the NYR beat has the sources or contacts that Brooks does. Today was a trial run for the peers of Brooks and they all took a swing and a miss. None of them reported anything that became true and all of it was speculation. While I don't doubt that someone must've buzzed things into their ears; at the same time, these reporters need to know when to filter out facts from fiction – just how the Canadian media and Brooks do.
I know I'm doing my "Greatest Hits" here, but the standards of reporting have sunk so low, that reporters rather rush to put something out, (due to the fear of being scooped) rather than having concrete facts to support their stories of speculation and fiction.
I understand that I sound like an old fart and screaming about how things were done in my day. After all, I think I have 15-20 years on most of the other Ranger bloggers that are out there; bloggers who will sell you click-bait at the drop of a hat. (Of note, Derek "NO FLEX" Felix, of NewYorkPuck.com, would be one notable exception here.)
I truly believe this, no matter what a new generation may think about this statement- the days of reporters and front office personnel hanging out in bars and swapping stories are long gone. Say what you want, but that's how relationships were once formed, especially in the sports world.
I'll have an update on my upcoming "The New York Rangers Rink of Honor and the Rafters of Madison Square Garden" book for you at the end of this blog; but no joke, when doing research for the book, a large percentage of old-time players talked about hanging out in bars. There was just nothing else to do back then. In these bars, bonds were made, especially whenever the media traveled with the team.
In addition, players from a yesteryear had no problem boozing it up, as there were no such things in those days as team dieticians, nutrition coaches and all of that other jazz. In fact, in one instance, you even had a star goalie (Gump Worsley) and a head coach (Phil Watson) having drinking contests in an attempt to prove one's masculine superiority over another. (Worsley won!)
Fast-forward to today, and I'm just using Walker and Mercogliano as examples here, since they are the youngest reporters on the beat; can you really envision these two slugging beers and slamming shots with the Rangers? Hell, what Ranger even goes out boozing like players from the past; especially in this world where everyone has a video camera in their pocket? I think you're more apt to see Walker, Mercogliano, Mika Zibanejad and Artemi Panarin sipping on White Claws and wine spritzers, rather than seeing Brooks having pops and belts from names of hockey's past – including Glen Sather.
My advice? One of these reporters should take out Chris Drury to an expensive steak dinner, buy some drinks, kiss some ass and create a news source. If no bond can be made, for Ranger fans, we'll continue to be induced with speculation reports – rather than reports containing real facts.
And while closing up on this – DM's from the surly and salty Larry Brooks are much better than Carpiniello's chirps!
---
Starting at 1PM Thursday, when the NHL freeze thaws out officially; expect a myriad of news stories. With the NHL draft scheduled for this Friday, and with free agency beginning on July 28th – it's going to be haywire for the next two weeks.
As far as immediate Rangers news, I'd expect two things off the bat tomorrow – the buy-out of Tony DeAngelo and the signing of Barclay Goodrow. On Goodrow, I've seen fans cry about the alleged six-year deal worth $3.6M annually, but to me, I'm fine with it. You have to spend money at some point, and since the Rangers don't have a Goodrow type in their system, they'll be forced to pay a price. In addition, the salary cap will go up in the years to come and this deal, which may look excessive now, won't look nearly as bad as time moves along. And if the Rangers can win the Stanley Cup? No one will care about Goodrow's contract.
I also have a beer-gut feeling that the Rangers will trade their 2021 first round pick as well. As far as where it goes – that's up for debate.
When it comes to other deals on the table, based on Drury's comments in a recent press conference and the rumors that are out there; it seems like a trade of Pavel Buchnevich is coming up. There are also reports out there regarding a trade of Ryan Strome.
As I've said recently on this site, I don't think you can over-react to any one move, trade or signing. I think you have to let all the smoke clear after the free agency period, and then assess the Rangers roster. I predict a lot of wheelin' and dealin' out of Drury, where there will be "OH NO, WHY DID THEY DO THAT?" type of moves; moves which will later then make sense, once the free agency period is complete.
And that Jack Eichel guy? It does feel that the Rangers are in the mix and the favorite to land him, no matter how you feel about this deal.
Let me do the book update now and give you some closing thoughts afterwards.
---
It's time for your daily "The New York Rangers Rink of Honor and the Rafters of Madison Square Garden" book update!
As noted last time, the book is in the editor's hands and she is doing her magic. She's also probably cursing my name, as she deletes all of my unnecessary commas and semi-colons! Thank you Diane, who is making this book possible!
If things go according to plan, I should have book cover samples by this Friday, which I'll then share on this site and on social media. And as mentioned previously – no, I'm not personally doing the cover art! I wouldn't do that to you! Instead, I have a professional doing it, a professional who has designed many book covers in the past. While I'm proud of what's on the pages; needless to say, when it comes to selling books and especially selling books on Amazon – books ARE judged based on their cover.  (Thank you Rob!)
For example here, I just can't slap a photo of "The Bread Line" (Bill Cook/Frank Boucher/Bun Cook) on the cover and expect browsers/shoppers/customers on Amazon to buy it. While it's my goal to include historical Rangers on the cover, because after all, that's what the book dedicates most of its time to – I know I have to add recent faces to the cover too. As Alain Vigneault likes to say – "it's a pro-cess".
As far as any hiccups right now, it's about silly, yet real stuff, such as copyrights, an ISBN and filling out tax forms. As you may know, the writing stuff always comes easy to me, whether it is doing these blogs or writing the book. It's everything else that I detest doing and am not proficient with, such as designing graphics, webmaster work, HTML coding, trying to sell advertising (I'd never do that anyway), promoting, editing, etc. It's much more easier for me to write what I want and have someone else make it pretty, look correct and pop.
While I will have to handle some of these menial tasks; I'm glad I was able to get two great professionals to help me, in the editor and the graphic artist. No way this book happens without them – unless I wanted to put out a picture with one of my horrible MS Paint jobs on the cover and a book full of typos and commas!
I still think I'll be able to get this book out to you by September 1st the earliest or October 1st the latest. While I'm nearing the finish line in regards to publishing; once everything is finished, I am getting five proof-copies of the book – one for me and four copies for others. Once the five of us are finished reading the proof-copies, we will compare notes, just in case the editor missed something – something that I don't think will happen. This is just a security measure to make sure the book is as perfect as it can be.
Plus, when you publish on Amazon, there is a small chance that some graphics may not come out right, you may have spacing issues and other ticky-tacky things. By printing out some proof-copies, I can then make any necessary edits for the final published copy and then sell you the best book possible.
Long story short – a lot of work and time went into this. This isn't a cash grab or anything like that. It's always been a bucket-list thing, but even as a self-fulfillment thing rather than chasing greenbacks – there's just no way in hell I want to put my name on something that isn't perfect, especially since I'm asking people to pay for it.
And as mentioned last time, if you want an autographed copy of the book, please contact me, whether through email or by commenting below. At last count, I'm up to 115 requests for autographed copies, copies which I'll sell directly through this website. When the day comes, I'll order enough copies to fulfill all orders, and for those who wait, it may take some time for me to accommodate those requests. (And yes, I'm shocked that people want a signed copy, because as I said last time, I'm just a fan like you. Nothing more, nothing less!)
---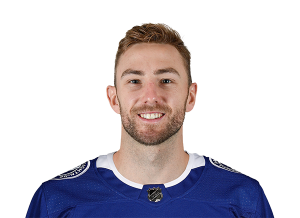 In other Rangers news, the "2 Guys 1 Cup" podcast returned this past Tuesday night, where hosts Shawn and Roc discussed all the latest in Rangerstown, USA. They also had an interview with a salary cap expert, in Hart Levine of @PuckPedia. To listen to the show, click the link below:
We are joined by Hart Levine @PuckPedia from https://t.co/hrjRKwPX6E talking about operating under a flat cap, escrow, how the rangers should navigate the cap. We also get into Goodrow, Eichel, Buch, Fox and Canada's obsession with Carey Price #NYR https://t.co/VOWBta2EaC

— 2 Guys 1 Cup (@2G1CRangers) July 21, 2021
---
If you haven't already, subscribe to this blog for the next update:
---
Moving forward, the news, both in the NHL and with the Rangers, will hit you with the precision of a combination out of a world class boxer.
As you know already, I'm not a reporter, as I just talk about what's happened. Unlike other sites, I like to do one big ass blog and call it a day. I also don't put up postings with three sentences when talking about a rumor. I also don't do the click-bait crap or advertising stuff on this site. This site/blog is all for fun – and not for monetary compensation.
I expect a lot to go down in the next few days. As news is made, I'll just post stuff on the REAL NEWS. I'm not going to waste your time with rumors and speculation. I know many of you guys find these blogs through social media, but with a lot about to go down, I'll probably post mini-reports/opinions as things happen. However, I only like to plug these blogs if I think they are worth your time. In other words, subscribe to the blog by clicking the link above. If I write something that I consider to be short, I'm not going to waste my time or yours by plugging it all over the place.
In addition, on Thursday at 6PM, the Rangers 2021-2022 schedule will be announced. I'll give you the details about this tomorrow. I for one, can't wait to book my road-trips for next season, where Seattle and Vancouver (I'm assuming the Rangers will play these two teams on the same loop) are in my cross-hairs! What's up BORGATA RAY, YOFFREY, BISON and YHOMAS YORDANO, my road-trip buddies and close friends of many years! (They might not admit this to you!)
Stay FABULOUS my friends.
As always here, thanks for reading and…
LET'S GO RANGERS!
Sean McCaffrey
BULLSMC@aol.com
@NYCTHEMIC on Tweeter