Greetings and salutations everyone and welcome to another blog here on BlueCollarBlueShirts.com. Welcome to what feels like day 1000 of "Eichel-Watch" – an NHL media event that feels as never-ending as the OJ Simpson murder trial from the mid-1990's.
If you're only here because you saw Jack Eichel's name in the headline, I won't waste your time. Simply put, there's no new news on that front. Everything is pretty much the same since my last blog entry on this site. While I don't know if this is a case of the old proverb of "no news is good news" ringing true or not; for right now, no one knows what Eichel's immediate future will be.
And one more time on this site – I just want this to be over with, one way or the other.
I 100% understand that all of the Eichel talk can be both overwhelming and nauseating. However, I don't mind talking about a hockey story. If there's one topic I can do without these days, it's all the talk about COVID-19, masks, vaccines and everything else related to that. I bring this up, because at least for Ranger fans and for fans of other NHL teams – it's looking like that you'll need proof of receiving a vaccine to attend NHL games next season. Warning: this will be one topic you'll see discussed in-depth during this blog.
And if you're someone who loves going on Rangers road-trips like I do – you will 100% need a vaccine to attend games in Canada next season. Heck, as an American, you're not getting into Canada without one.
Without diving too deep into the political waters here, it does feel like that for the first time ever (or at least in my lifetime) that everyone and anyone are allowed to have an opinion regarding others own personal health and medical decisions. Whether it are the Buffalo Sabres denying Jack Eichel from getting the surgery he wants, to NHL arenas wanting to see your medical history – well it's just different times than what many of us are used to.
Of course, I can understand why the Sabres want control over a serious procedure on one of their players, especially with the money they're investing and have previously invested into Jack Eichel. In addition, and as I've said in the past – attending NHL games is a privilege and not a right. After all, you don't have to attend games, as you can watch them at home if you don't want to play by the NHL's rules. That said, it does feel like we're living in different times than what we're used to, which was always going to be the case as a result of the aftermath of a world-wide pandemic.
We have a few light Rangers news and notes to get into tonight. After getting through that, I'll then wrap up tonight's blog with a look at the six ex-Rangers now currently wearing the red and white for Carolina. And of course, I'll also have a book update for you too!
However, before getting into everything and anything, as usual – the PLUGS segment.
Say it with me – here are my last few blogs in case you missed them:
---
---
---
It's been my assumption, that since Chris Drury and the Rangers haven't done a press conference after the moves they made during the first week of free agency; then that means that the Rangers aren't done making roster moves yet. After all, at the very least, the Rangers will have to make a decision on the future of Igor Shestyorkin.
As discussed last blog and on this site previously; one way or the other, Chris Drury will have to decide whether to give Igor a two-year bridge deal or try to lock up Igor long-term. Each contract has their pros and cons. On one hand, Drury could give Igor a cheap two-year deal and if something goes wrong, it wouldn't be the end of the world. Of course, if Igor just continues his ascension as an NHL starting goaltender, Drury will then have to shell out the big bucks or risk losing Igor to free agency.
If Drury tries to lock down Igor, by giving Igor a deal that runs 5-8 seasons; while Igor may be "overpaid" in the first two years of said contract, if Igor continues to play well and as expected, the $5M-$6M in the later years of that contract will be a steal, especially with NHL franchise goaltenders getting contracts of $9M+ throughout the league. (Andrei Vasilevskiy and Carey Price would be your examples here.) Conversely, if Igor doesn't pan out, the Rangers would be stuck with a bad goaltender contract, similar to the current situation in Florida with Sergei Bobrovsky.
As it stands right now, it looks like Igor will sign a long-term contract with the Rangers, just because of the fact that Igor didn't file for arbitration over the weekend. That tells you that talks are good between the two parties and that a deal is imminent.
I'd expect an announcement on Igor's new contract sooner than later. The Rangers know that Igor could be the next franchise goaltender of the club and also know that Igor wants to play in New York as well. For now, it's just about hammering down the fine details, such as years and cash, where as of this writing, it seems like both parties are in the same ballpark.
And who knows, similar to Lou Lamoriello and the Islanders; perhaps Igor is signed already and Chris Drury doesn't want to reveal his hand just yet, where in this case, "his hand" means Drury's salary cap space. With the potential trade of Jack Eichel still possible and with a decision looming on what to do with Mika Zibanejad – it would make sense if Drury entered negotiations with either or both of these centers, without the agents of these players (and Kevyn Adams, the GM of the Sabres) knowing how much money Drury has to work with. Just food for thought.
While Drury hasn't met with the media during this free agency period, nor has Drury made a move since the trade for Ryan Reaves; this doesn't mean that Drury is sleeping behind the wheel either. Far from it. On Tuesday, August 3rd, Drury made another move to help shape the organization. Let's get into that now.
---
At around 4:30PM on 8/3, the Rangers issued the following press release over at https://www.nhl.com/rangers/news/john-lilley-named-dir-of-player-personnel–dir-of-amateur-scouting/c-325902882?icmp=int_web_nyr_news_subnav
As the press release states, the Rangers have hired John Lilley as the team's next Director of Player Personnel and Director of Amateur Scouting.
Here's the entire press release from the Rangers:
New York Rangers President and General Manager Chris Drury announced today that John Lilley has been named Director of Player Personnel and Director of Amateur Scouting.

Prior to joining the Rangers, Lilley served as Director of Amateur Scouting with the Toronto Maple Leafs, a position he held since 2018. Lilley originally joined the Leafs organization in 2006 as an amateur scout before being promoted to Director of United States Scouting in 2016.

Originally from Wakefield, Massachusetts, Lilley was selected 140th overall by the Winnipeg Jets in the 1990 NHL Entry Draft. As a player, Lilley spent parts of three seasons with the Mighty Ducks of Anaheim, in addition to stints in the AHL, IHL, German Ice Hockey League and WCHL. Lilley also competed internationally as a member of Team USA in the 1994 Winter Olympics.
---
When it comes to this news, unless you're a hardcore fan of prospects and the NHL Draft, this news really won't mean much or effect you. It should also be mentioned that this doesn't mean that Gordie Clark, who previously held this title, is gone either. Prior to Drury taking the reins, Clark transitioned from the head of scouting to just a regular scout during the middle of the 2021 season.
If there's a Drury/Lilley connection, obviously, it's the fact that both of these men are northeast Americans, with Drury being a native of Connecticut and Lilley being a native of Massachusetts. In addition, both men also played college hockey at Boston University, although Lilley is four years older than Drury. In fact, Lilley celebrated his 49th birthday on the day of this hiring. (August 3rd.)
As mentioned in the Rangers press release, Lilley spent fifteen years with the Toronto Maple Leafs. Take that as you will, because as someone who tries to see every angle in every story, one could talk about the Leafs failures, but at the same time, one could also talk about the great talent that the Leafs have acquired too.
Since Drury hasn't commented on this hiring yet, I'm of the belief that Drury has known Lilley for a while due to their histories and connections. Like anyone in a position of power, you always try to hire your friends and the people that you trust. There's nothing wrong in surrounding yourself with people that you know and who will always have your back – although I guess you can say that Jeff Gorton once said the same thing when Gorton hired Drury himself!
Moving on!
---
I hope this following segment doesn't come off as rambling or preachy here, so I'll try my best. Just know this – it's not my intent to preach anything here at all.
If you're a casual fan (which you're not, or else you wouldn't be reading these very words) or a hardcore fan, we can all agree on this – when it comes to pro sports, NOTHING and I mean NOTHING, comes close to matching the NHL live experience.
In fact, when it comes to the topic of NHL teams trying to push tickets; every single franchise and every single season ticket representative in the league should always push the live experience when trying to sell tickets. Simply put, nothing else in sports compares to a live NHL game – especially NHL playoff games.
If there's something else that we can all agree with here, it's this – COVID-19 changed our lives forever. Unless you're over 100 years old, you've never lived through a pandemic before and what's right and what's wrong moving forward is up for debate. There's just no way of knowing what lies ahead in the future.
Lastly, before getting to my point here, if you're a regular reader of these blogs, you know about my affinity for Ranger road-trips and attending games at M$G. Simply stated – it's my favorite hobby. Not only do I get to see the Rangers play live, I get to travel and see new places too. In addition, and as many of you can attest to, as you get older, you don't see your friends as much as you used to, especially friends who have moved to different places. For me, going on all of these road-trips with my buddies allows us to keep in touch and have fun times.
Why do I bring this all up? Easy – after last season where the league continued to play games in front of no fans, we now know that next season will have restrictions too.
On Tuesday 8/3, it was announced that starting on September 13th, there will be a mandate where people will have to be vaccinated in order to enjoy the entertainment that NYC provides. That includes attending games at MSG.
To read one of the articles covering this news, check out https://newyork.cbslocal.com/2021/08/03/nyc-bars-and-restaurants-proof-of-vaccination/
Obviously, this story is more of a reaction to the latest Delta strain of the coronavirus than anything else, because previous to the Delta strain, NYC was wide-open. While this does feel like going backwards a bit here, at the same time, no one knows what will happen in the future.
I don't want to get into a whole vaccinated vs non vaccinated debate or ramble on about masks. No one wants to read that. I just bring this up because if you want to attend Ranger games at MSG next season, you will need a vaccine. Of course, it should be mentioned that fake vaccine cards are easy to get too, if you should choose to go that route.
However, do you know where fake vaccine cards won't work? At the U.S./Canadian border. In fact, just last week, two people were busted for possessing fake vaccine cards at the border, where as a result, both people received a $20,000 fine.
As talked about in the past on this site, and as displayed during my various road-trip blogs, I usually attend one Canadiens vs Rangers game in Montreal every season. I've been doing so for the last eight seasons. I won't be going to Montreal this season, but it's not because of any sort of political or vaccine issue. This season, it's a financial issue. But don't fret, this doesn't mean that I'm broke or anything!
During this upcoming season, the Rangers only play the Canadiens once in Montreal. Unfortunately for my wallet and budget, this game is the Canadiens home opener, a game which is also being played on a Saturday night. When you consider these two facts, coupled in with thirsty hockey fans in Montreal who haven't seen their team in over a year, plus knowing the run that the Canadiens are coming off of – it's very easy to see the "get in price" exceeding four figures. As someone who has been to Montreal nearly ten times, I can go without dropping a thousand bucks on a game!
Put it this way – I have already booked my trip to Seattle and Vancouver for next season, where my flights, hotels and game tickets will be much less than this one game in Montreal. And now that I've told you that I'm planning on going to Vancouver, that tells you whether I've been vaccinated or not. (And to be crystal clear, I am vaccinated.)
It does feel strange to announce that by attending a hockey game, that you can now determine if someone (in this case, yours truly) has been vaccinated or not. It's just the way things are and for better or for worse, where I'm leaning worse here. No one should be able to know anything about anyone's health and medical history just because they attended a hockey game.
I want to be clear here, just because I decided to get the jab, that doesn't mean that I disrespect anyone who hasn't gone for the vaccination. It's all a matter of personal decision. I don't care what you do, just like you shouldn't care what I do. Everyone can make their own decisions. And if the vaccine works like they say, I don't see why anyone who is vaccinated cares to meddle in the business of people who aren't vaccinated. Conversely, I don't see why anyone who isn't vaccinated cares if someone gets the jabs. To me, this is all an "each to their own" type of deal.
For me, I just want to be able to attend things. You can say I caved a bit, but at the same time, when I'm sucking down 20 beers over the course of the evening, am I really going to stand on a soap-box and say that I'm worried about the effects of the vaccination? Plus, as someone who is around my young nieces a lot, I'd feel like shit if I ever got them sick. I rather risk getting sick myself by getting the shot than getting them sick. Again, this is all a personal decision for everyone and everyone should be able to choose what's best for them.
In addition, and as I said during the Jack Eichel blog from Sunday – I trust in modern science and medicine. If something happens to me after getting the shots, so be it and I'll take whatever happens head on from there. Plus, with all the booze I drink, I figure the alcohol will clear out any negative effects anyway!
I just want you to know that I'm writing this from an open-mind and respect everyone's views on this issue. That's why I hope you don't get pissed when I say that if you don't want to get the vaccine, then you can't complain about not being able to attend Ranger games at MSG.
For those who opt not to get vaccinated, I respect your decision. At the same time, M$G, like any other store or place of business, they have the right to enforce their own policies too. Going to NHL games will always be a privilege and no one is just entitled to attend. While not exactly the same thing, all of this kind of goes in line with a "no shirt, no shoes, no service" policies that you see at stores. You're at the mercy of the business which you choose to frequent.
To go even further here, unless you're a scumbag Islander fan, you can't throw beer bottles and trash onto the ice. That's part of the NHL policy. The NHL requiring fans to be vaccinated is a policy they can choose to enforce too. At the end of the day, we're all CUSTOMERS here, and if you don't agree with what the NHL decides to do, you can always shop elsewhere.
And on a side-bar here, while Seattle is open and allowing fans to enter their arena, there's been no word on what the Canadian teams will be doing yet. I'm just glad my flight and hotels are refundable, especially in the event that Vancouver remains closed, especially since the Rangers play in Vancouver during the first stretch of the season, on November 2nd.
And heck, if it were up to me, I'd do what I said when this all first started – everyone should be able to take their own risks. Open up the arenas. You don't have to attend if you don't want to.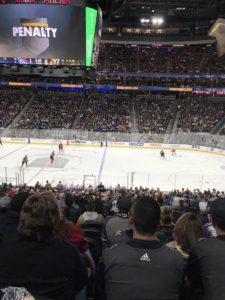 From the talks I have had with a lot of Ranger fans and just seeing stuff on social media, there are many season ticket holders who are either not renewing their tickets or just renewing their tickets with the intention to put them on the resale market.
Using history and judgement here, I'd also assume that the Rangers are having trouble selling season tickets right now, especially when you visit their website. If you look at the season ticket packages offered, there are a ton of tickets to be had. Of course, the high prices of these tickets are also a huge turn-off. After all, if you look at the quarterly plans on the Rangers website, the Rangers have jacked up prices for "premium games" up to 200% when compared to other quarterly plans. Vaccine or no vaccine, nobody wants to pay over $500 a ticket to attend a Father Finkin' hockey game.
For an older generation, not many want to travel to NYC and to MSG, and deal with the health risks and the nonsense it takes to attend games. With vaccinations being mandatory to attend games (at least for now) the pool of people that would buy season tickets have decreased.
Being on so many Rangers mailing lists personally, I have received notifications from the Rangers daily, asking me to buy season tickets or partial packages. As you know by now, I much rather do the "STUBHUB TRICK" than pay the insane prices that the Rangers charge for these games. Plus, at this stage of life (I'm almost 40 years old) I rather pay more for a game that I want to go to and be able to attend, than risk being stuck with tickets to a game that I can't attend. And I know all about these risks, because after all, without them, the "STUBHUB TRICK" would never work.
And on another aside here – if anyone's looking to get rid of their home opener tickets, feel free to hit me up! I'm looking for two!
To wrap all of this up, if you want to attend a Rangers game at M$G next season, (and at some road cities) you'll need to be vaccinated. How long this will last is anyone's guess, but I'm apt to believe that this will run throughout the season or until the day that the coronavirus is dead and buried once and for all.
Let's move on from this touchy topic and close out with everyone's favorite subject – the NHL salary cap!
---
In a follow-up from my last blog posted on this site, I just wanted to break down the salaries that the six ex-Rangers on the current Carolina Hurricanes roster are receiving. Keep in mind that when it comes to Derek Stepan, Brendan Smith, Antti Raanta, Jesper Fast and to a lesser extent, Brady Skjei and Tony DeAngelo; the Rangers had all six of these players during their prime. In fact, all six of these players had the best seasons of their respective careers with the Rangers. In turn, especially with the majority of these players over the age of 30 years old – it's a given that Carolina would be paying less salary for these guys than the Rangers once did.
I would also like to add this – I think all six of these players can be valuable to Carolina and for different reasons. Brady Skjei is entering what's thought to be the prime of his career now. Skjei will turn 28 years old next season and has plenty of hockey left. Everyone knows the story about Tony DeAngelo already, a Tony DeAngelo who turns 26 years old on October 24th. If he can keep his nose clean, his contract will be a steal for Carolina.
When you look at the other four players, you have leadership qualities in veterans such as Derek Stepan, Brendan Smith and Jesper Fast. All three of them possess playoff experience and have been through the wars. Jesper Fast still has peak years left, but for Stepan and Smith, they will be veteran voices and role players for Carolina.
As far as Antti Raanta goes, when he's healthy, he can be as good as anyone else in net. Of course, remaining healthy has been Raanta's biggest issue since leaving the Rangers for Arizona. Outside of Ben Bishop, it's tough to think of another goalie who has missed more games in the last few seasons than Antti Raanta has missed. Due to injuries, injuries which were also the result of freak accidents and instances, Raanta has never been able to maintain a starting goaltender position in the NHL.
At this time, let's take a look at what the Rangers once paid these guys and what Carolina is currently paying these guys. After giving you all the details, we'll take a look at the final numbers. For the purpose of this exercise, I'm listing these guys in chronological order from when they first signed with Carolina.
BRADY SKJEI: Brady Skjei is the easiest guy to talk about here, as his money/salary cap hit is the same in Carolina as it was in New York. Originally signing a six-year deal worth $31.5M overall, ($5,250,000 per season) on July 28, 2018 with the Rangers, Skjei didn't last long with the Rangers, as Skjei was dealt to Carolina for a first round pick on February 24th, 2020. With no cap retention involved in this deal, the Canes continue to pay Skjei $5.25M a season.
---
JESPER FAST: After earning $1,850,000 per season with the Rangers during his final three seasons with the club; Fast, on October 10th, 2020 signed a three-year deal with Carolina worth $6M overall. While this is a back-loaded contract in real-money, for the purpose of this breakdown, Fast's salary cap hit is $2M a season. In other words, Fast got a slight raise in Carolina.
---
ANTTI RAANTA: Raanta, who first joined the Rangers for the 2015-2016 season; Raanta was a $750K cap hit, due to a previous contract with the Blackhawks. In the off-season that followed, the Rangers then signed the 27 year old goaltender to a two year deal worth $2M overall, which breaks down to $1M per season. Raanta would then be traded to Arizona, where Raanta earned $4.25M a season for three separate seasons.
On July 28th, 2021, Raanta, now at the age of 32, signed a two-year deal with the Canes worth $4M overall and which carries a salary cap hit of $2M per season. In other words, Raanta is earning 100% more with Carolina than he did in his prime with the Rangers.
---
TONY DeANGELO: These last three names on this list is when you'll really see the differences in price tags.
After the best season of his career, which was the 2019-2020 season; Tony DeAngelo signed a two-year deal with the Rangers worth $9.6M overall and which carried an annual cap hit of $4.8M. After DeAngelo's falling out with the Rangers, Carolina signed DeAngelo to a one-year deal worth $1M on July 28th.
---
BRENDAN SMITH: As talked about previously, Smith earned $4.35M last season, as a result of the four-year deal worth $17.4M which Smith signed with the Rangers back on June 28th, 2017. On July 29th, 2021, the Canes signed Smith to a one-year deal worth $800K.
---
DEREK STEPAN: Like many big contracts given out by the Rangers, Stepan would never fulfill his six-year deal worth $39M overall ($6.5M per season) with the Rangers. This deal, which was signed on July 27th, 2015, saw Stepan complete the majority of the contract elsewhere, with Stepan playing three seasons in Arizona and one season in Ottawa. On July 31st, 2021, Carolina signed Stepan to a one year deal worth $1,350,000 overall – a far cry from what Stepan earned previously during the last six seasons.
---
Let's now bust out the calculator and add everything up.
In their final and respective seasons with the Rangers, these six men were paid a sum of $23,750,000 overall. In 2021, the Carolina Hurricanes are paying these members of the Rangers alumni a grand total of $12,400,000 – nearly half of what the Rangers once did.
To me, with all of this broken down in black and white, I don't think this is Carolina solely loading up on ex-Rangers. In my eyes, I think this is Carolina loading up on solid veterans and role players. The fact that these six players are ex-Rangers is just more of a coincidence than anything else.
And of course, Tony DeAngelo is the exception here, as this is Carolina's "low-risk/high-reward" type of a deal, just like the Rangers had with Jack Johnson last season. For Carolina's sake, they are hoping that DeAngelo works out better than Johnson did with the Rangers.
Like anyone else, and as next season moseys along, I'll be saying the "Carolina Rangercanes" stuff too. However, I'm also aware that Carolina made some wise and low-risk signings here. Outside of Brady Skjei, the Canes aren't over-paying anyone at all. Just like any other team in the league, Carolina loaded up on cheap veterans, veterans who could all provide big roles for their club.
Also worth mentioning here? Derrick "THE JERSEY COLLECTOR" Brassard is still currently an unrestricted free agent. Can Carolina add the extra point here, and add to their touchdown collection of ex-Rangers?
With all of this now said – I hope the Rangers sweep the Canes in the season-series, which prior to the 2019-2020 season, usually was the case. (Of course, these two Metropolitan teams didn't play each other last season, due to the COVID-19 impacted NHL divisional re-alignment.)
And to close up on this, isn't it amazing Suzyn, that if it weren't for the Hurricanes, the Rangers would've never landed Alexis Lafreniere? That's hockey Suzyn!
---
In our last piece of news here, on August 3rd, it was announced that John Tortorella will be joining ESPN for their hockey coverage next season. Tortorella isn't new to the TV game, as previously, after his days with the Lightning and prior to joining the Rangers for his second run, Tortorella was a talking head for TSN.
Due to his personality and quotability, Tortorella is a good fit for TV. How long he lasts during this second go-around is anyone's guess, as it's been reported that Tortorella wants to be back behind an NHL bench. Keeping his name alive in the TV world will help his case. In addition, it wouldn't shock anyone to see Tortorella replace whoever is the first coach to be fired during the middle of next season.
In any event, ESPN has a good hire here, as Tortorella is most certainly entertaining.
In a final plug here, on Monday August 2nd, "The Blueshirt Underground Show" returned with a new episode, where co-hosts Jim & Eddie looked at the free agency period and the future of the Rangers. To say that neither co-host is a fan of Chris Drury would be an understatement!
To check out their always entertaining program (no one does it better than them) click the play button below:
If you haven't already, subscribe to this blog for the next update:
---
Up next for the Rangers – the re-signing of CZAR IGOR and maybe some news on that Eichel fellow!
Stay FABULOUS my friends.
As always here, thanks for reading and…
LET'S GO RANGERS!
Sean McCaffrey
BULLSMC@aol.com
@NYCTHEMIC on Tweeter