Greetings and salutations everyone and welcome to another blog here on BlueCollarBlueShirts.com. For those who thought the sky was falling after one preseason game, those people can now walk away from the ledge and return to reality. Of course, those people will be right back on the ledge again should the Rangers lose on Friday and for some people – if the Russian Wayne Gretzky himself, in Pavel Buchnevich, has a good preseason game for the St. Louis Blues!
On Tuesday night at Madison Square Garden and following Sunday night's uninspiring and boring 4-0 loss to the New York Islanders; a new group of Rangers took to the ice, where the team then went on to beat the Boston Bruins by a final score of 3-2. And not to piss on anyone's parade here, as I also want to be fair and give you the whole picture here – just like I did multiple times on Sunday, let me remind you that "it's only the preseason." You just can't overreact to any of these games, win or lose. That said, it's fun for me to write about this game, than it was to write about Sunday's game!
Another thing to mention here, before getting into this game and everything else, is that unlike the Islanders from Sunday, the Bruins barely played any of their regulars on Tuesday. In other words, the Rangers, who skated many of their veterans/regulars in their line-up in this game, should've looked good and should've won this game. And that's exactly what they did.
After a slow moving first period, a period that was reminiscent of the game from Sunday; during the second period, the Rangers raced out to a 2-0 lead, with Artemi Panarin setting up both Ranger goals (Bitetto and Kakko). After the Bruins tied the game later in the period, who else but the Breadman himself, regained the Rangers lead, as Panarin scored an open ice breakaway goal with just a minute remaining in the frame. This goal would prove to be the game winner, as despite numerous times on the penalty kill, the Rangers held up their end and kept the Bruins off of the scoreboard in the third period.
Unlike Sunday, where I thought the Rangers fat cats didn't really look that good, nor thought anyone truly stood out; on Tuesday night, Panarin, the biggest fat cat of them all (based on his salary), earned his money, as he was involved with all three Ranger goals scored in the game, and as mentioned, scored the game winner himself.
When it comes to the young kids on the team who played on Tuesday, it's really tough to single anyone out. In this instance, I mean this to be a positive thing, as so many of the young players really stood out, including Zac Jones, Braden Schneider, Lauri Pajuniemi and Tyler Wall. And oh yeah, that Kaapo Kakko guy, you know, the soon-to-be three year veteran of the NHL? He had a great outing as well.
I don't want to keep hammering home the "it's only the preseason and blah blah blah" stuff all night. I know the 3-2 final score of this game is just as meaningless as the 4-0 loss from Sunday night. However, there were a lot of encouraging and impressive things out of the Rangers in this game, where you really had to be happy with what you saw – especially after a slow-as-molasses first period.
Outside of the players already talked about, I thought the Rangers second line of this game (Blais/Rooney/Reaves), which will most likely be the team's fourth line once these games start to count, played well too.
Starting goaltender Igor Shestyorkin (11 saves on 12 shots in 30:21, with the only goal allowed as the result of the Miller/Trouba tandem, and the fact that Igor lost his stick on the play and was playing with a forward's stick at the time of the goal allowed), looked good too. And if you had Anthony Bitetto scoring the first goal of the Rangers preseason – go out and buy yourself a lottery ticket.
On the other side of the coin, while this game was mostly positive, there were some negative things too. Despite going 5-5 on the penalty kill, the Rangers power-play went 0-5 in this game, where the Rangers even failed to score during a 5 x 3 power-play, a power-play that had 1:42 worth of time. The Rangers power-play needs major work. And while it's the preseason and all of that jazz, at the same time, when you have so many of your stars on the ice against essentially a Bruins roster full of minor-leaguers – you gotta score.
Jacob Trouba, who always talks a big game but rarely ever is a game-changer, didn't have a good outing tonight. Maybe he can continue to use his "I'm still getting used to New York" excuse after this one, despite making $8M a season. And I don't want to come off as if I'm a "Trouba Hater" or anything like that, but facts are facts and those facts are Trouba is overpaid, doesn't have a contract that possesses value and players being paid much less consistently out-perform him. In the past, those players have been Tony DeAngelo and Adam Fox. Tonight, those players were Anthony Bitetto, Zac Jones and Braden Schneider.
Between turnovers, late penalties and not doing much of anything, outside of delivering one huge hit on Oscar Steen, Trouba didn't give you anything to rave about. And I hate to sound like an asshole here (or maybe I don't!), but no one watches a post-whistle scrum better than Trouba does.
In this game, after a whistle, it were Ryan Reaves and K'Andre Miller jumping right into the face of Anton Blidh, while Trouba watched rather than getting involved himself. And for whatever reason, Trouba is the favorite candidate to land the "C" for the team.
(Of note, during a separate scrum, both Jones and Schneider got right into the faces of the Bruins, after Wall received a snow shower. You love to see these young players sticking up for their goalie.)
While the Rangers did make a few more cuts on Tuesday prior to the game, Libor Hajek remains with the team. After this game, I felt Hajek's already devaluing stock took another tumble.
As talked about in previous blogs, and as you may know already, the Rangers have a stock-pile of left-handed defensemen, where Hajek's name has dropped down in the pecking order. For Hajek, he really needs to stand out to make a case for himself, which is what he didn't do on Tuesday. Instead, other defensemen, including Jones & Schneider (who I thought was the best D-pairing of the game), outshone Hajek. Hajek's own partner, in Anthony Bitetto, also had a better game than Hajek.
All of this isn't to say that "Hajek sucked" or anything like that. It's just to say that Hajek needs to do something to really stand out of the pack, and taking a penalty immediately after a goalie change wasn't that.
Prior to this game, and as talked about in the past, I didn't really see where Hajek fits in with the 2021-22 New York Rangers. While you never want to over-react to one preseason game, at the same time, you pretty much have 4-5 guys playing for the seventh defenseman spot. It may be time for the Rangers to cut bait on Hajek and trade him for a draft pick or something else of minimal value, rather than risk losing him for nothing – especially in the event that the Rangers attempt to send him to Hartford. (Hajek would have to clear waivers, and you'd think that some team would claim Hajek and his cheap under-a-million-bucks salary cap hit.)
Tonight's blog will take a deeper look at the game from Tuesday and of course, talk about the Rangers big announcement from Monday – the date of the Lundqvist jersey retirement ceremony. Spoiler Alert: Lundqvist's jersey may not have a rafters to go to, as ticket prices for this game have blown the roof off.
However, and as usual, let me get all of my PLUGS out of the way first, and then get into everything else.
The first plug of tonight's blog –  the mandatory plug for my new book, "The New York Rangers Rink of Honor and the Rafters of Madison Square Garden".
As mentioned previously, the book is now available in hardcover, in paperback and in Kindle formats. To purchase a copy of the book, visit this link:
https://www.amazon.com/Rangers-Rafters-Madison-Square-Garden-ebook/dp/B09CM5N2WD
For those still looking for signed paperback versions of the book, I have 24 copies left for sale for $25 (includes shipping price) through me directly. Here is all the information on that:
---
And of  course, here are my last few blogs in case you missed them:
---
---
---
On Monday morning, at around 10:00am, the Rangers issued an official press release, announcing all the information regarding Lundqvist's jersey retirement ceremony. To read the press release from its original source, visit: https://www.nhl.com/rangers/news/henrik-lundqvists-number-30-to-be-retired-at-msg-on-january-28-2022/c-326378252?icmp=int_web_nyr_hank-retirement_DL_210927
Here's the information from the Rangers:
The New York Rangers today announced that Henrik Lundqvist, the winningest goaltender in franchise history, will have his No. 30 retired in an on-ice ceremony prior to the Rangers' game against the Minnesota Wild on Friday, January 28, 2022, as part of Henrik Lundqvist Night presented by Chase.

That evening's contest will be at 8:00 pm with the pregame ceremony beginning at 6:30 pm.

"Over the franchise's history, only 11 Rangers players have earned the honor of having their numbers raised to the Garden rafters, where they forever serve as inspiration for others to follow," said James L. Dolan, Executive Chairman, MSG Sports. "For 15 seasons, Henrik Lundqvist embodied everything the Rangers organization stands for – excellence, commitment, pride, and leadership. It is only fitting that his No. 30 will now join the legends who have come before him."
"It was an honor to play with Henrik for four seasons and watch his career evolve as I've moved through the organization," said Rangers President and General Manager Chris Drury. "Having his No. 30 etched in history forever is so well-deserved for a man who has done so much for the city of New York, on and off the ice. It will be a special moment for the entire organization."

Lundqvist played for the Blueshirts for 15 seasons (2005-06 – 2019-20), appearing in 887 games and accumulating a 459-310-96 record, along with a 2.43 GAA, a .918 SV%, and 64 shutouts. The Åre, Sweden native left the Rangers holding over 50 team records, including wins, appearances by a goaltender, shutouts, save percentage (min. 75 appearances), playoff appearances (by either a skater or goaltender – 130), playoff wins (61), playoff shutouts (10), and playoff save percentage (min. 10 appearances – .921).

Lundqvist ranks 6th on the NHL's all-time wins list, 8th on the NHL's all-time appearances list, and 17th on the league's all-time shutouts list. Lundqvist's 459 career wins and 887 career appearances with the Rangers are the second-most a goaltender has recorded with one franchise in NHL history. Lundqvist has earned more career NHL wins than any other non-North American born goaltender.

In 2011-12, Lundqvist won the Vezina Trophy as the NHL's Best Goaltender and was named an NHL All-Star five times (2009, 2011, 2012, 2018, 2019).

From his rookie season in 2005-06 to 2016-17, Lundqvist led the Rangers to an incredible 11 playoff appearances in a 12-year span. With him in net, the Blueshirts made a run to a Stanley Cup Final in 2013-14, advanced to the Eastern Conference Final three times in a four-year span (2011-12, 2013-14, 2014-15), and won 11 different playoff series. Along the way, Lundqvist earned six Game 7 wins, tied for the most in NHL history, and he is the only goaltender in NHL history to win six consecutive Game 7s.

Lundqvist earned numerous team awards during his 15 seasons with the Rangers. He was named the team's Most Valuable Player in nine different seasons, including seven consecutive seasons from 2006-07 – 2012-13; his nine Rangers MVP awards and seven consecutive Rangers MVP Awards are both the most in franchise history. Lundqvist was twice named the winner of the Steven McDonald Extra Effort Award (2005-06 and 2017-18), which is presented annually to the Ranger who, as chosen by the fans, "goes above and beyond the call of duty." Lundqvist also received the Lars-Erik Sjoberg Award as the Rangers' Best Rookie in Training Camp (2005), the John Halligan Good Guy Award for cooperation with the media (2007-08), the Rangers Fan Club Frank Boucher Trophy as the team's Most Popular Player on and off the ice (2006-07 and 2009-10), the Rangers Fan Club Rookie of the Year (2005-06), and the Rangers Fan Club Ceil Saidel Memorial Award for dedication to the organization on and off the ice (2005-06 and 2008-09) during his tenure with the Rangers. Lundqvist was also named a finalist for the King Clancy Memorial Trophy in both 2018-19 and 2019-20; the King Clancy Memorial Trophy is awarded annually "to the player who best exemplifies leadership qualities on and off the ice and has made a noteworthy humanitarian contribution in his community."

Off the ice, Lundqvist made just as much of an impact on his adopted home. In April of 2014, Henrik and his wife, Therese, founded the Henrik Lundqvist Foundation (HLF). Through its fundraising efforts and community outreach, HLF strives to create positive change in the lives of children and adults throughout the world through education and health services. Since its inception, $3.8 million has been raised to benefit HLF community partners and HLF's own program, the HLF Young Ambassador Program. In addition, HLF has directly given grants and made commitments of over $1.8 million supporting children's health and education. Lundqvist also became the official spokesperson for the Garden of Dreams Foundation (GDF) in January of 2009. In 2012, he received the Garden of Dreams Hero Award, which annually honors a person or organization who embodies the spirit and commitment of the Foundation, with active, on-going dedication to children facing obstacles. Over his final six seasons with the Rangers, Lundqvist hosted approximately 1,450 children from various Garden of Dreams partner organizations and their families in "Henrik's Crease" for a Rangers game experience at MSG, courtesy of donations from HLF.

Lundqvist will join Rod Gilbert (7), Ed Giacomin (1), Mike Richter (35), Mark Messier (11), Brian Leetch (2), Adam Graves (9), Andy Bathgate (9), Harry Howell (3), Jean Ratelle (19), and Vic Hadfield (11) as the only Rangers whose jersey numbers have been retired by the organization. Gilbert was the first Ranger to have his number retired on Oct. 14, 1979, and was joined by Giacomin's No. 1 on Mar. 15, 1989, Richter's No. 35 on Feb. 4, 2004, Messier's No. 11 on Jan. 12, 2006, Leetch's No. 2 on Jan. 24, 2008, Graves' No. 9 on Feb. 3, 2009, Bathgate's No. 9 and Howell's No. 3 on Feb. 22, 2009, Ratelle's No. 19 on Feb. 25, 2018, and most recently Hadfield's No. 11 on December 2, 2018.

---
Once this news was announced, tickets for this game instantly sky-rocketed on both Ticketmaster (the official ticket outlet of the Rangers), and on all of the secondary markets. In what was a slap-in-the-face and a move out of pure greed, these tickets, which originally were low-tiered tickets, saw the face value of these ducats increase exponentially.
Put it this way, Ticketmaster had tickets at face value going for $100, $200, $300 prior to the announcement. Once the announcement was made, not only did Ticketmaster increase prices, they released even more tickets, with a starting price point of $600. (And that $600 ticket doesn't include the mandatory "convenience fees".)
Here was my instant reaction to this news:
Kind of ironic how Henrik Lundqvist night tickets are all about the money, don't you think? Glad I got my tickets for face value earlier this month, only because King Talbot will be in town. I guess Talbot will always be a draw in NY!#NYR pic.twitter.com/KycIlebc9D

— BlueCollarBlueShirts (@NYCTheMiC) September 27, 2021
---
As you'd expect if you know me or if you are a regular reader of these blogs, I had tickets for this game already, as I wanted to see Cam Talbot back at MSG. My $150 tickets are now going for $1000+ on Ticketmaster. I should say here, while the tickets for this game are currently going for insane boffo prices, it's not like these tickets are being gobbled up either. I think the market and announcement for these tickets created an instant hysteria, but I also feel that the get-in price for this game will soon drop, only to skyrocket again once we get closer to the date and when the media runs 76789678967677969 Lundqvist articles in the week leading up to the game.
And if you're wondering – if I can make a $1000 profit on a Rangers ticket, I'm doing so. That said, I wouldn't sell this ticket if the Rangers were retiring Frank Boucher's #7 on this night!
While it's nice to joke and say that Lundqvist chose this date, so he could share this night with Cam Talbot, the goaltender who lifted the Rangers to the Presidents' Trophy during the 2014-2015 season; we all know this date was chosen because of Mats Zuccarello. I've been saying this for a while.
In addition, with the recent news of Lundqvist unloading his NYC apartment, I didn't think there was a shot in hell he'd want to waste his 40th birthday (3/2/22) at Madison Square Garden. That said, I also did think that if the Rangers didn't host this ceremony prior to the game against the Wild, that they'd then try to host this ceremony on a weeknight against the Coyotes, the Senators or during another game with a low presale, in an effort to boost attendance/the gate on a slow night.
We all know that I was never Lundqvist's biggest fan, but as stated on both this site and in my book, this night is deserved. Of course, I also think 7-8 other people should receive this honor before Lundqvist, but that's neither here or there. Plus, it's better to honor a player when the fan base who saw him play can attend such a ceremony, rather than what the Rangers have previously done with Jean Ratelle, Andy Bathgate, Harry Howell and Vic Hadfield.
If there's anything shocking to me, it's the fact that the Rangers aren't going all-out in their attempt to separate money from the wallets of their fans. If I was tasked in hosting this night, I'd open up the Felt Forum/Hulu Theatre or whatever their calling that stage inside of M$G, and sell "watch party" tickets on this night. I'm sure if the Rangers did this, those tickets would sell-out too, as many Ranger fans would like to enjoy the night together and in the same building.
Plus, from a bottom-line perspective, by packing 3000+ people in the Hulu Theatre or whatever it's called, that's 3000+ more people inside of the building and people who will buy all of the Lundqvist swag that the Rangers will be selling on that night. Then, when you factor in drinks and food, by opening up the Hulu Theatre, the Rangers can easily make six figures off of these people.
Moving on.
---
During the last two days and since I last left you on this site, the Rangers have made a few more cuts as they continue to trim down their roster. Those cuts are:
— Matt Rempe, who will now play for the Seattle Thunderbirds of the WHL.
— Karl Henriksson, who returns to Frolunda of the SHL.
— Tanner Frtiz, Austin Rueschhoff and Tarmo Reunanen, who will all join the Hartford Wolfpack. Of note, I'm surprised Reunanen was cut so quickly.
I'm sure by the time you read these words, and in the time between this blog and my next one, there will be a few more cuts over the next several days.
Let's now get into the Rangers 3-2 preseason win over the Bruins.
---
Since this is a preseason game, I don't have a usual review for you. I just have some thoughts.
I thought the first period of this game, while not bad or anything, wasn't much of anything. The biggest Rangers play of the period, aside from killing a penalty, saw Kaapo Kakko streak to the net, showcased some razzle-dazzle and then get off a backhander. While this shot was saved by Bruins goalie Linus Ullmark, it was encouraging to see Kakko shoot this puck, rather than passing it, as he most likely would've done last season.
As mentioned earlier, I thought the defensive pairing of Zac Jones and Braden Schneider was the top duo of the game for the Rangers. As we all suspect, the Rangers starting six of defensemen is pretty much set, with Lindgren/Fox, Miller/Trouba and Nemeth/Lundkvist all ready to go. Unless Lundkvist falls off a cliff, an injury goes down or maybe Nemeth comes out like poo, the rest of the Rangers defenseman are all competing for the seventh D-man spot. And as talked about on previous blogs, you'd think Gallant would rather carry a veteran who plays sparingly, rather than carrying a young defenseman that would benefit with more ice time in the AHL.
That said, while both Schneider and Jones played well, Jones really made a case for himself tonight, even if it was Anthony Bitetto scoring the first goal of the game in the second period. In just over a week from now, Gallant is going to have to make a tough decision here. I think we'll see more of Jones in these next few games, because after this game, he deserves a deeper look.
Much has been written not only by me, but by others too, about Ryan Reaves. Some have even kicked the idea of Reaves being the 13th forward on this team, meaning that Reaves won't be an every-game player for the Rangers.
Based on what both Reaves and Gallant have been saying, I have the feeling that Reaves will be an every-game player for the Rangers, sans whenever he gets an inevitable suspension, because we all know that's coming eventually, and I say that solely based on his past reputation/prior history.
While both Rooney and Blais took penalties tonight, where I thought the goalie interference call on Blais was unwarranted and incorrect; I thought this new "Identity Line" of the Rangers played well. During most shifts, they usually had control of the puck and were in the offensive zone.
Speaking of the offensive zone, one major issue from last season was the Rangers inability to win face-off draws. The Rangers did a much better job in this field tonight than they did last season, winning 55% of all face-offs, including one offensive zone face-off win by Ryan Strome. This face-off win then set-up Kaapo Kakko's rebound goal. This was great to see.
On the other end of the ice, Igor Shestyorkin had a strong game, even making a breakaway save after Jacob Trouba turned over the puck twice – once after not being able to handle a simple pass from Kakko and another after breaking his stick on a Rangers power-play. Igor bailed out the overpaid defenseman, and later on in the game, late in the third period, Tyler Wall would also bail out Trouba, as Trouba took a stupid tripping penalty at the blue line with just under four minutes to go in the game.
Artemi Panarin (1 goal, 2 assists and the first star of the game) had an incredible game. Despite the three points that he did pick up, he could've had even more, had Ryan Strome been able to finish after some sweet dishes from the Breadman.
On the Rangers first goal of the game, Panarin tried to find Kakko. Panarin's pass didn't connect, but no bother, as Panarin retrieved the puck and found Anthony Bitetto down low (with a backhand pass at that), and at the circle to the left of Ullmark. Bitetto, who hesitated for just a second (it wasn't a true one-timer, but for all intents and purposes it was), ripped a shot and just like that, the Rangers got their first goal of the preseason.
On the second goal of the game, Strome won an offensive zone face-off. From there, Jones got the puck, pushed the puck to Panarin and Panarin unloaded. Ullmark made the save but Kakko got the rebound. 2-0 just like that. And really, with someone of Panarin's skill level out there against the team the Bruins had on the ice, Panarin should've had a big game. It was nice to see that happen.
In what was also nice to see, the Bruins got a little too cute with Igor Shestyorkin after a whistle. Immediately, Ryan Reaves and K'Andre Miller got into the face of Anton Blidh. This is the previously mentioned incident that Trouba just watched. One criticism about Miller last year was that perhaps he was too soft (it most likely was the schedule getting to him), and here tonight, Miller had no issues using his size.
After the Bruins got one back after a fluky goal from Jack Studnicka (this is when Igor had a forward's stick and the Trouba/Miller pairing didn't help much either), Tyler Wall joined the game right after the half-way mark had passed. Wall, who had a horrible season in Hartford last year, looked good tonight, making 15 saves on 16 shots, where the only goal he allowed wasn't on him, as the Bruins won an offensive zone face-off, leaving Urho Vaakanainen all alone, dead-centered and two feet away from Wall, for the easy goal.
With a minute remaining in the second period, Panarin went on a breakaway and finished off Bruins goalie Kyle Keyser. After watching Chris Kreider on Sunday, it was nice to see a fat cat Ranger finish on a breakaway.
---
As mentioned, while a lot of good things happened tonight, the power-play remains an issue, as the team finished 0-5 on the night. If there was anyone who stood out on the power-play besides Panarin and his ability to pass the puck, it was Lauri Pajuniemi. On one power-play, Pajuniemi ripped off two beautiful shots, one that hit the post and one that Keyser robbed. I don't see Pajuniemi making the roster, but this game was a step in the right direction for him.
Another stat worth mentioning here? The Rangers nearly doubled the Bruins in the hit department tonight, by a tally of 37-20. In essence, despite the power-play failures, the Rangers really did play a complete game tonight.
And of course, and as talked about earlier, Kaapo Kakko had a monster game, as the expected second line come opening night put on a show for the fans who paid regular season ticket prices for this affair. Kakko's gained some weight and hasn't even hit the legal drinking age in America yet (I sound like Sam & Joe talking about weights and ages here), and he looked better tonight than in 99% of his games from last season.
Speaking of Sam and Joe, they are off Friday night when the Rangers travel to "The Pebble" in Newark. That game will be a Devils broadcast, as we're not getting the split-squad of announcers like we have seen during recent NYR/NJD preseason tilts.
All in all, this game was a positive night out for the Rangers, where many players had good nights. Outside of Trouba, the only thing that needed true work tonight was the power-play, but of course, the power-play units from these past two games won't be the power-play units during the regular season.
---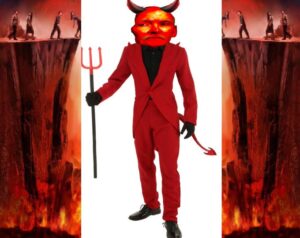 One more plug before wrapping up here.
On Monday 9/27, "The Blueshirt Underground Show" returned with a two-hour live broadcast. You can watch the show here:
Of note, while of course the Rangers talk is always informative and entertaining; if you really want to be entertained, check out the final 20 minutes of the show, where listener Matt M. rips into BSU whack-packer Cutter!
---
If you haven't already, subscribe to this blog for the next update:
---
Two preseason games down, four to go. The Rangers return Friday night in Newark and will then travel to Boston on Saturday. Prior to the games, expect some light news and notes to come out of practice and a few roster cuts too.
Until next time…
Stay FABULOUS my friends.
As always here, thanks for reading and…
LET'S GO RANGERS!
Sean McCaffrey
BULLSMC@aol.com
@NYCTHEMIC on Tweeter