Greetings and salutations everyone and welcome to another blog here on BlueCollarBlueShirts.com. Wow. How about those first-place New York Father Finkin' Rangers?
As I write these words, I'm still figuring out how to begin this blog, especially since I have about 8976786786769968 comments, texts and emails to also catch-up on. I also have to mail out some books too, where once again, I have to thank all of you who have ordered one. After all, these book sales have paid for all of my road-trips this season, including my recent trip to Nashville. (Trips to Seattle, Vegas, and California have also been booked.)
Simply stated off puck drop here – yes, I have a lot to share with you guys today. After all, I didn't do a blog/game recap after the Rangers win over Nashville from this past Thursday. As talked about last time on this site, I was in-attendance for that game and I just didn't get the time to hammer home a blog following that 3-1 win over the Predators.
Since we all know that these are the longest and most detailed blogs/recaps/whatever word you want to use here in all of Rangerstown, USA; let me first give you the rundown for tonight's manifesto and then get into everything. (This is my way of telling you to get out your favorite beverage, and to get ready in your usage of your scroll button on whatever device you use whenever reading one of these tomes!)
As I write these words, I'm still jacked over the Rangers comeback 3-2 win over the Senators from Saturday afternoon. I'll start tonight's blog with everything about that game, including the news and notes leading into the contest. (And I'm going to omit the never-ending Kravtsov updates, as that story has become as nauseating as the Jack Eichel story. I'm just waiting for real news on Kravtsov, rather than all of the rumor-mill mongering.)
After I "get current" and catch-up on everything, I'll then share some stories and pictures from my trip to Nashville. I'll also post a separate link to all of my pictures from Nashville if you're interested in seeing them. I am not including my 75+ pictures from Nashville on this particular blog for several reasons:
— I don't want this blog to take forever to load.
— By posting all of these pictures, not only am I sharing them with you, I'm also sharing them for myself for future blogs/manifestos, where I can then use those pictures moving forward by having these pictures uploaded to this site's server.
— And as I'll tell you after I get through Saturday's win over Ottawa, I had amazing seats and got some great shots (whisky shots too) while in Nashville, shots that came out pretty good considering I was taking them with one hand, while holding a beer in the other!
That said, let's get through this huge win over Ottawa first, and then talk about Nashville.
And oh yeah, before really pulling up the boot-straps, how about this:
And yes – I'm fully aware of all the circumstances and variables here. You don't have to tell me that the Rangers have played more games than anyone else in the division. However, the big takeaway here is that the Rangers are 4-1-1 after six games. Yes, it's early, but just two weeks into the season, the Rangers are making my prediction of "the Rangers WILL make the playoffs and create some noise too" (I've been saying this since the off-season), looking pretty spot-on, if I say so myself!
This much is for certain – if you're a Rangers fan and not juiced up about this team right now, then you must have a hard time finding joy in life.
No joke, what a great start to the season, where after this 3-2 win over Ottawa, the Rangers, after a poor start in Washington, have now collected points in five straight games. And did I mention that the Rangers also just swept a tough and grueling four-game road-trip, a road-trip where the team crossed the border three times during?
Furthermore, did I mention the Rangers did all of this without two of their top six forwards too? (Kaapo Kakko and Ryan Strome.) What's that phrase? Oh yeah – "OH BABY!"
---
As mentioned last time on this site, Kaapo Kakko is currently on the injured-reserve list, where he won't be able to return until Monday (October 25th) when the Rangers host the Calgary Flames. As a result, after being injured early in the Rangers win over Montreal, Kakko wasn't part of these last three Ranger victories.
Whatever has been plaguing Kakko hasn't been revealed to us yet. The speculation is either a concussion or a shoulder injury. Again, while we don't know anything for a fact yet, I would think Kakko's injury is a physical injury of some sort – and not a concussion-related injury. Most likely, Kakko damaged his shoulder, but we'll have to wait until he returns for confirmation.
The good news is that Kakko has been skating and practicing with the team despite his current status on the injured-reserve list. As Gallant first told us, and contrary to the numerous amounts of doctors that have received their medical degrees on social media – Kakko should be back sooner than later.
To speculate here, I think it's more than likely that Kakko will miss Monday night's game against Calgary, only to return on Friday against Columbus, and for several reasons:
— It's early into the season and you want to make sure Kakko is at 100% before returning. The Rangers aren't trying to make a late season playoff-push or anything like that, so there is no reason to bring him back if he isn't fully recovered.
— As mentioned, the Rangers are undefeated without him. That's not an indictment on Kakko or anything like that – it's just to say that the Rangers are rolling right now. It's not like the Rangers are 0-5-1 and need something to pull up the nose of the plane here.
— While Gallant is only six games into his tenure as head coach of the Rangers, meaning we don't know if he'll stick with his past tendencies or not (every coach evolves, especially coaches changing locales); most coaches tend to stick with a line-up that's working. Sure, the Rangers offense (especially the power-play) hasn't looked so hot, but unless you're Vince Mercogliano (I was cracking up when Gallant shut down Mercogliano after Mercogliano tried to downplay the Rangers win over Toronto), you can't argue with winning – which the Rangers are doing now.
In any event, Kakko will be back when he's ready. Fortunately, the Rangers, from a win-loss standpoint, haven't missed him. That's what good playoff teams do – they rise against adversity while adopting a "next man up" mentality.
---
When it comes to Ryan Strome, who is the other Ranger missing time right now, we don't have much of an update on him.
As noted, Ryan Strome was placed on the COVID-19 list last week, where as of this writing, he currently remains.
Like Kakko, we don't know anything for a 100% certainty with Strome, but as the days pile up here and using recent history – it's more than likely he was diagnosed with COVID-19, rather than being just around someone who has/had it.
In what was telling, Strome didn't rejoin the club during the game in Nashville. I bring this up, because as talked about before, the COVID-19 mandates to enter Canada right now are extremely strict, and much stricter than the ones in New York, Nashville and in the United States in general.
I thought Strome had an outside shot of playing in Nashville on Thursday night, but would then miss this game against Ottawa because of said mandates. Instead, Strome didn't play in either game and remains in New York.
What will be interesting to follow is what happens next. When does Strome return? If Strome returns either on Monday (Calgary) or on Friday (Columbus), will he then be allowed to enter Canada the week following, when the Rangers go on their annual Western Canada loop?
Since we don't know for sure if Strome has COVID-19 or not (nor know the exact dates of when he was first exposed), there's a chance that he won't be allowed to enter Canada when the Rangers visit Calgary, Edmonton and Vancouver. This is all looking ahead stuff and purely speculation. That said, it's something to think about.
And if Strome did contract COVID-19, how long will it take him to make a full recovery? I mean, just look at the effect the virus had on Mika Zibanejad last season – although Strome is vaccinated and it's thought that vaccinated people who get the virus make a much faster recovery than the non-vaccinated. Of course, all of that stuff is up for debate too – a debate that I don't wish to engage in!
One person who would like to see Strome back ASAP is Artemi Panarin, who said as much on Thursday. More on Panarin in a bit.
---
Despite Gallant's decision to put Mika Zibanejad and Artemi Panarin on a line together, the two offensive powerhouses have struggled to score goals, even with the two goals scored against the Leafs from this past Monday.
While it's impossible to criticize Panarin at all, this much is true – these first six games of this 2021-22 season have been the worst of his Rangers run. That said, I'm sure he'll recover soon enough and start racking up the points again. However, for right now, Panarin hasn't been the player that we saw in his first two seasons with the Rangers and even worse – he's becoming a defensive liability too. (His play in overtime against Dallas led to the Stars game-winning goal and another defensive lapse led to a goal for the Senators on Saturday too.)
With Panarin struggling to find his offense (it should be stated that Panarin is collecting points, but nowhere at the rate that we're used to and where some of them are admittedly fluky), the Rangers had every excuse in the book had they lost on Saturday.
Among the excuses that could've been used:
— The Rangers are still without Kakko and Strome – the two players that are on Panarin's line, which could explain some of Panarin's current lack of production issues. Of course, Panarin is also being paid $11.6M a season, so it shouldn't matter who he plays with – especially when you consider how bad the Rangers have been on the power-play this season.
— This was the fourth game of a week-long road-trip, a span of time that saw the Rangers cross the border three times in.
— Despite Igor Shestyorkin currently on one of the best stretches of his relatively young NHL career, it was the back-up goaltender Alexandar Georgiev in net. (More on this to come.)
— This was also one of those dreadful 1PM games, where the Rangers have notoriously been bad in. Even with this win over Ottawa, it's not like the Rangers played particularly well. In fact, if it wasn't for the final six minutes, tonight's blog header photo would've been the FAT CATS in "SLEEPY'S" garb, featuring those players sleeping through an alarm clock with the time set to 1PM.
— In addition, since the 2015-16 season, the Rangers are 37-36-10 in matinee games – a losing record.
— The Rangers, who played Thursday night, not only played another woeful matinee game (you know, the games that feature "kid-friendly" start times, for the nine year olds who can afford the insane costs of an NHL ticket, and that doesn't even include the NHL pummeling these impressionable youth with 78678676966 gambling ads every broadcast), lost an hour of sleep/prep time due to the Nashville to Ottawa time-zone difference.
— Above all else, all of these players are creatures of habit and who live-and-die (okay, not literally) with their routines. A 1PM puck drop just throws things out of whack, something we've seen for years now.
However, when it was all said and done, and somewhat reminiscent to the 2013-14 season – this team may be earning the moniker of the "FIND-A-WAY TO WIN" Rangers.
Heck, just look at the six games from this season. The Rangers have yet to score more than three goals in any of these games, but yet they now sport a flashy first-place record of 4-1-1.
And if you're Rangers general manager Chris Drury, while you have had to do some sweating during all of this, the Rangers and their RESOLVE (a word I've been using a lot thus far this season), has been extremely apparent. The Rangers have GRINDED their opponents down, and really, there hasn't been one game yet where you could question the team's effort. Sure, there are times where the team looks boring or slow, but it's not like they are giving up either.
---
With Strome and Kakko still out, and after a decent debut out of Morgan Barron on Thursday (Gauthier is now the odd-man out, probably because of his inability to finish/score), Gallant used the same line-up during these two past games, sans the goaltender.
Here was the line-up in the 3-2 win over the Senators:
FIRST LINE: Artemi Panarin/Mika Zibanejad/Chris Kreider (Kreider was the only one who was noticeable, until the final minutes of the game.)
SECOND LINE: Alexis Lafreniere/Filip Chytil/Sammy Blais (This new line has had success, where anyone who said one bad word about Blais after the Buchnevich trade now looks like a moron. Thankfully, I've been on "The Blais Train" from day one! That's what happens when you're an EYE-TEST fan and not a chart goof!)
THIRD LINE: Dryden Hunt/Kevin Rooney/Barclay Goodrow (Not for nothing, but Kevin Rooney has really impressed me a lot, especially when seeing him play live.)
FOURTH LINE: Morgan Barron/Greg McKegg/Ryan Reaves (Again, throw out the last six minutes of this game and the Rangers bottom six were better than the top two lines.)
Defensively, we had this:
FIRST PAIR: Ryan Lindgren/Adam Fox (The Rangers top duo remain as such.)
SECOND PAIR: K'Andre Miller/Jacob Trouba (I thought this was one of Trouba's better games, even with the penalties. Miller continues to struggle a bit, although I don't think the Rangers will pull a Jones-for-Miller swap.)
THIRD PAIR: Patrik Nemeth/Nils Lundkvist (Lundkvist looked better here. Nemeth has been fine, even if he may have screened Georgiev on one of those "it happened so fast" type of plays.)
And after Igor went 3-0 during this trip, where he was the Rangers best player on the ice in all three of those games, Alexandar Georgiev got the nod in the net. Let's quickly get into him now and then move on.
---
Like anything else in Rangerstown, USA (where most of this stuff comes from the young fan base, the people that Steve Vagistat caters to, although I must admit that even Ron Duguay was burying Georgiev on Twitter on Saturday, where Duguay called him a "minor-league goalie"); the second any type of decision is made, Ranger fans go right into the "SKY IS FALLING" routine. This rang true once Georgiev was announced as the starter.
When I saw that Georgiev was starting this game, while I would've rather seen Shestyorkin, I 100% understood Gallant's decision. In fact, I expected it.
While I'm not a fan of cooling off a hot goaltender (and Igor has been red-hot lately), as mentioned – this is only the sixth game of the season. If this was game 75, and the Rangers were in a playoff race, then yeah, you have to go with Igor. However, we're still over a week-out from Halloween and you don't want to burn out your starting goaltender.
Of the four teams on this Rangers road-trip, the Senators provided the least path of resistance to a win – at least on paper. You should give your starting goaltender a day off and let the back-up play against the weakest team of the trip. And as Gallant has previously said and has displayed, he doesn't want to give Igor back-to-back starts on limited rest – something Gallant has always done with his goalies, including during his stint in Vegas.
Another thing we've seen thus far with Gallant during this limited sample size of games? Using Georgiev on the road and Igor at home. With a home game on Monday, it made sense to "save" Igor for that game, rather than having Georgiev go. After all, fans pay healthy money for these tickets at M$G.
Furthermore, Georgiev has to play sometime, especially when you consider the fact that he's in a contract year. If you're going to even entertain the idea of trading him at the deadline (moving on from Georgiev for nothing in return at the end of the season isn't a major issue either, because after all, this isn't a John Tavares/Islanders situation!), he needs to be showcased.
And while it looked like this game was going to get ugly and ugly fast, especially after Georgiev gave up a goal within the first minute of the game – Georgiev was a rock in net during a second period where the Rangers looked horrible in. Yeah, maybe Igor shuts out Ottawa (and keep in mind, Igor is the better goalie of the two), but Georgiev did what a great back-up is supposed to do – keep the team in the game. Georgiev did just that, and his hard work in the second period was finally rewarded in the last six minutes of this game. It's all you can ask for.
That said, Igor must go on Monday!
At this time, let's now get into the PLUGS, BOX SCORE and then into the game review itself.
---
The first plug of tonight's blog – the mandatory plug for my new book, "The New York Rangers Rink of Honor and the Rafters of Madison Square Garden". And let me say this – thank you to everyone who has bought one, as my Amazon sales have exceeded all expectations, where for a limited time (that damn Mark Messier who just released a book!), my book was number one on the Amazon hockey book sales charts.
As mentioned previously, the book is now available in hardcover, in paperback and in Kindle formats. To purchase a copy of the book, visit this link:
https://www.amazon.com/Rangers-Rafters-Madison-Square-Garden-ebook/dp/B09CM5N2WD
For those still looking for signed paperback versions of the book, I have 12 copies left for sale for $25 (includes shipping price) through me directly. Here is all the information on that:
---
Lastly, before getting into the game review of tonight's manifesto, here are my last few blogs in case you missed them:
---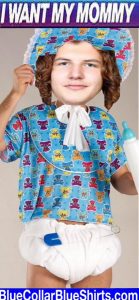 ---
BOX SCORE time.
The following information and graphics come courtesy of the new leader in NHL coverage, ESPN.com:
SCORING:
PENALTIES:
GOALIES:
| | | | | | | | | | | |
| --- | --- | --- | --- | --- | --- | --- | --- | --- | --- | --- |
| SA | GA | SV | SV% | ESSV | PPSV | SHSV | SOSA | SOS | TOI | PIM |
| 23 | 1 | 22 | .957 | 0 | 0 | 0 | 0 | 0 | 54:17 | 0 |
| 3 | 2 | 1 | .333 | 0 | 0 | 0 | 0 | 0 | 4:16 | 0 |
| | | | | | | | | | | |
| --- | --- | --- | --- | --- | --- | --- | --- | --- | --- | --- |
| SA | GA | SV | SV% | ESSV | PPSV | SHSV | SOSA | SOS | TOI | PIM |
| 28 | 2 | 26 | .929 | 0 | 0 | 0 | 0 | 0 | 60:00 | 0 |
---
I could make Alec Baldwin jokes here, and tell you that the Rangers could've used him today, especially since the team had trouble SHOOTING the puck. I could also say that the Rangers power-play could've used Baldwin's MARKSMANSHIP too. However, I am too classy for that, so all I'll say is that the Rangers had a tough time of shooting the puck today. Also tough? Listening to Steve Vagistat on the M$G pregame show.
At the top of the broadcast, Vally told us that Adam Fox was a good hockey player. Expert analysis. However, at least Vally didn't bombard us with his analytics about Fox. After all, if you need analytics to assess what Fox does on the ice, then you're utterly lost. However, right after his correct assessment of Fox, Vally then went into his analytics and new-gen buzz words and phrases such as "SCORING CHANCES". Of course, all of that shit is subjective.
Just think about what a "SCORING CHANCE" truly is. And then ask yourself, "are all scoring chances the same?" Is an empty net SCORING CHANCE the same as a clear shot while on a penalty kill? And how about the Rangers power-play, who have yet to score a 5 x 3 goal this season? Should everyone receive a negative analytic next to their name when the team doesn't score during those situations?
Even better from the seven-foot jackass? Right after babbling about inane nonsense, Vally said, "let's talk facts." Vally followed up that sentence (when talking about Zibanejad), with "he SHOULD OF had three goals last game." The two words of SHOULD OF are an opinion – not a fact.
Thankfully, Henrik Lundqvist returns on Monday. With Lundqvist back, that should save us from another one of Vally's role-play segments, where he dons the goaltending gear and pretends that his career was like Terry Sawchuk's – something we once again had to gruelingly endure during this particular Lundqvist-less broadcast.
And as mentioned previously – you know Vally is truly terrible at what he does when he has me looking for a citizenship card to the "Kingdom of Lundqvist". Heck, Vally has me eagerly anticipating Micheletti's appearances too, because that means all of the Vally stuff is over!
That's enough about Vally. Off to the game review.
---
This is somewhat an easy game to breeze through, because really, not much happened (at least not offensively) for 54 minutes. Once Kreider scored a late power-play goal in the third period (where he took out Senators goaltender Matt Murray in the process), that's where this game began and became headline material.
As noted, this game was just slow and boring at times, where if you were trying to get a fan into hockey, the first 54 minutes wouldn't help your cause. That's not to say that the two teams "sucked" or anything like that, but this game was just slow moving because of the 1PM start. In addition, both teams really put an emphasis on defense, where the two teams combined for 31 blocked shots (Senators 18 – Rangers 13). And watching both teams combined going 1-8 on the power-play wasn't exactly inspiring either.
Just 41 seconds into the game, Adam Fox, Ryan Lindgren and the Rangers top line were caught looking, after a Rangers turnover that led to a Senators odd-man rush goal for Nick Paul. Immediately, some fans, alumni and media members were jumping down Georgiev's throat. Would have Igor made this save? Maybe. However, this was an odd-man rush play where it's tough to kill the back-up goaltender on.
That said, I think what made Georgiev look bad here was that he just froze. He also tried a Statue of Liberty type of deal where his glove was nowhere near the puck. 1-0, bad guys.
To Georgiev's credit, he calmed down after this play and then made a bevy of saves, keeping the game at 1-0 in a period where the Rangers looked sickly offensively.
At the 6:44 mark of the period, Reaves drew Norris for a tripping call. One thing that may be unnoticed by some fans are all of the penalties that new Rangers Ryan Reaves and Sammy Blais are drawing. Unfortunately, this power-play was awful again and looked like something out of MIKA-19's 2021 season. Even when Mika is doing the right things, he can't connect, including a play here where he broke his stick on one shot and then his broken stick broke up another scoring opportunity.
Come the 11:55 mark of the period, Trouba hip-checked Brady Tkachuk. Tkachuk wasn't having it and immediately dropped the gloves. Trouba was forced to respond. Tkachuk won this fight over the much larger Trouba, where you noticed that Tkachuk has done this before, even pinning one of Trouba's arms during the altercation.
After killing a penalty assessed to Kreider, where Georgiev was the best penalty killer; Barron was called for a knee on Stutzle with 2:45 remaining. Stutzle may have dived and sold this like Ric Flair a bit, but the contact was there. Keep this play in mind for later.
The Rangers penalty kill, which has improved as the days have passed, was successful here. After the kill, Miller got off a point-blank shot on Murray which Murray denied.
After one period, we remained 1-0, bad guys. Of note, at this point in the game, every Rangers defenseman, sans Nemeth, had a shot on goal. Panarin had zero.
---
Two minutes into the second period, Blais drew Formenton for a holding call. The Rangers power-play was better here, but this isn't horse-shoes and hand grenades. You have to score, which the Rangers didn't. It was also around this time that we were shown that Alexis Lafreniere had his family in the building again, with about 30 or so family members. Of note, unlike the game in Montreal, Mr. Lafreniere wasn't slamming beers and going nuts. 1PM games, and Ottawa, will do that to you!
In what was a fast-moving, yet offensively slow period, Georgiev and Murray kept making saves. Georgiev had the heavier work load here, making 10+ saves in the period as opposed to Murray's three.
As the clock trickled down, the Rangers bottom six were the ones spending time in Ottawa's zone, while the Ranger fat cats and top two lines were chasing around the Senators. This is where Georgiev kept the Rangers chances of winning this game alive, as this could've been a 2-3 goal period for the Senators.
With 45 seconds to go in the frame, Miller held Stutzle, where it was debatable if this was a penalty shot scenario or not. It wasn't, but it did put the Senators on the power-play. However, just 27 seconds later, Stutzle himself was boxed, after slashing Jacob Trouba after Trouba was able to get a shot off during a two vs one situation with Mika setting up the shot.
After two periods, and with the teams starting off the third period on the four vs four foreplay, we remained 1-0 bad guys. In addition, the SOG tally read as Ottawa 20, Rangers 13, as once again, the Rangers had trouble mustering shots on goal. That said, and as Gallant as said, as long as you win, who cares! Just win!
---
Down 1-0, and with the teams still without a fifth skater on the ice, Josh Norris, after a Panarin turnover, raced down the ice and beat Georgiev. This is where Nemeth may have been screening Georgiev, but even so, this goal is on Georgiev. He should've had this one. And really, doesn't it always feel like these "ho-hum" shots go in, especially whenever watching a goaltender making incredible saves prior to these goals?
Now down 2-0, this game felt like another Saturday snoozer of a loss. However, with about ten minutes or so remaining, Nick Paul and Sammy Blais attempted to fight, as the two fell down before their fists could really start going. Did this "fight" motivate the Rangers? Fans of the art of pugilism would say so!
Up to this point in the game, it felt like every recap of this game would be "Rangers Lose Another Matinee; Georgiev Can't Lift Team", as the Rangers skated to a 2-0 loss. However, and thankfully, that wouldn't be the case.
With 6:12 remaining, Parker Kelly put the Rangers on the power-play after tripping K'Andre Miller. 35 seconds later, Chris Kreider brought the Rangers within one:
Kreider on the PP! pic.twitter.com/B1Foc1yo0l

— Rangers on MSG (@RangersMSGN) October 23, 2021
It took 54 minutes, but the fat cats finally scored a goal, as Panarin and Mika had the helpers here too. Needless to say, you'd like to see this more often, but again, a win is a win!
This goal also changed the game, as Kreider's knee hit Murray's head after the goal. Murray left and couldn't return to the game. As a result, Anton Forsberg had to enter the game cold. Even better, he'd take the win away from Murray and put an "L" next to his own name instead!
With 4:38 to go, the other fat cat, Jacob Trouba, tripped Stutzle. However, Stutzle once again sold the trip. This time, the referees weren't having it and boxed Stutzle too for embellishment. This changed the game big-time, where if you're a Senators fan, you have every right to moan and groan.
With Ottawa fans going nuts, and making their most noise of the game after the embellishment assessed to Stutzle (a Senators power-play would've rolled two minutes off of the clock), your 2021 Norris winner, Adam Fox, deftly and slickly made a pass from the boards, setting up his buddy and partner Ryan Lindgren for an easy tap-in goal against the cold Forsberg. 2-2, just like that and with 4:08 remaining! For the Rangers, this was uplifting. For the Senators, this was game over. The momentum had swung big-time.
And as I said on social media prior to this Lindgren goal – GOOD TEAMS FIND WAYS TO WIN. The Rangers very easily could've lost this game and chalked this one up with a million different excuses. Instead, they fought back and the hard work paid off! (Again, don't forget Georgiev's stellar second period, which kept the team alive.)
The Senator fans in the building, who were even more irate after this goal and over the Stutzle call, remained fired-up and let the referees have it all the way to the final horn. Pissing off these fans even more? This:
Rangers with the lead! Goodgrow on the deflection pic.twitter.com/dl6e8xyqTM

— Rangers on MSG (@RangersMSGN) October 23, 2021
3-2 GOOD GUYS and with 2:03 remaining, as Goodrow got the "excuse me" deflection goal after Sammy "Who-nevich" Blais set this scoring play up.
And I will say, in an attempt to be fair here, if I were a Senators fan, I'd be pissed about the Stutzle call too, but it was warranted. These refs don't want to look like idiots and if you keep doing the NBA thing of continuously flopping around – the refs will eventually bag you for an embellishment.
The Rangers, who looked they were moseying around to a 2-0 shutout loss, were now up 3-2. All that was left to do was to keep Ottawa off of the board, which Georgiev did – including while on a penalty kill after a boarding call assessed to Kreider, as Kreider unmercifully boarded Norris with eleven ticks remaining.
3-2 GOOD GUYS, your final from Ottawa.
Yeah it's early and some may say the win over Toronto was better because of Igor; but to me, this was the best win of the season. Coming back like this, in a game where 99.9% of the time you'd lose it and then have the excuses in-hand to make afterwards – it just speaks volumes about this team and their resolve.
As I'd say on social media, and which John Giannone would also say during the post-game – this may be a win you look back on, when the Rangers qualify for the playoffs. This felt like a 2013-14 season win, even if that may be too premature to say that. Sue me, I'm excited!
---
Just a few words about Nashville before getting into more plugs and winding down.
Depending on when you read this blog, a photo gallery link of my trip to Nashville will be posted on the main page of the site. To access that photo gallery directly, click: https://bluecollarblueshirts.com/nashpix
(Of note, that link and the photo gallery should be completely uploaded by midnight 10/24. I'm posting this blog first and then will upload all of the pictures.)
It's funny, I got a lot of comments, emails and DM's on Friday, all asking me "where's Thursday's game review?" Spoiler Alert: if I attended a game, and there isn't a blog/recap posted within 12 hours, then you know I had a good time – which I did! This blog is a hobby and not a job, and I'm not throwing away a night in Nashville!
I'm not going to get into all of the nuts-and-bolts from Thursday's game, as that game is now already dated and this blog has gone long enough already. However, once again, Igor was sharp-as-a-tack, where really, you could argue that in addition to his three wins, he could've had three shut-outs too – as all three goals he's allowed during his last 180 minutes of action weren't on him. Kind of like the Ranger goals scored against Ottawa – these goals were bad bounces and/or fluky.
If there was anything that "bothered" me during my trip to Nashville, it was the Rangers power-play, including that brutal 5 x 3 power-play. Also bothering me? The policies at the "Lexus Lounge" at the Bridgestone Arena!
---
I've been to Nashville before, but never sat as good as I did on Thursday.
One of my friends for nearly twenty years has contacts in Nashville. His contact/friend, who has a prominent job with the arena, was able to snag us seats ten rows off the ice; tickets that also included access to Nashville's "Lexus Lounge", which is the Nashville equivalent of the bougias "Delta Club" at M$G. However, unlike M$G, at the Bridgestone Arena, these seats/tickets also allow you to get free booze and beer – which is why I didn't have a game recap up after the game! (Then there was the whole partying in Nashville thing, combined with a 6AM flight following my night out. Needless to say, pulling an all-nighter (I was up for 30 hours straight) and doing a blog don't go hand-in-hand!)
The game, the tickets, the view, the arena, and everything else was perfect. I loved my time there. The only thing I didn't enjoy, was like Tampa, Nashville makes you cover up your Rangers gear if you're in one of these lounges/bougias areas. As if the Rangers and Predators have any sort of rivalry.
In fact, during my entire time in Nashville, only one drunken bozo (as a professional drinker myself, I am not a fan of sloppy drinkers!) had anything to say to me about wearing Rangers stuff, and even then, that was more ball-breaking and good ribbing than anything else. After all, my feelings aren't going to be hurt when I hear, "HEY YOU, YEAH YOU IN THAT IGOR JERSEY – RANGERS SUCK, PREDZ RUUUUUUUUULE!"
(And really, outside of Mike Dunham, Kevin Klein and Cody McLeod – it's not like these two teams have any history at all.)
Anyway, to go back to the "Lexus Lounge", the Predators staff enforce a policy where you can't wear opposing gear, where they give you a t-shirt to cover up your shirt or jersey. I don't think I'm breaking any news here, but needless to say, a size "large" shirt doesn't fit me – especially when I have a t-shirt and jersey on top of that already. The Predators staff were awe-struck when I told them – "this won't fit, I'm getting a beer, thanks."
However, during the second intermission, the Nashville staff wouldn't allow me into the free beer area unless I covered up my Rangers jersey. Always a thinker, I had to pull the old Scott Hall trick, where I took two t-shirts, tied them up by the sleeves and wore it as if it were one big basketball jersey. Dressing like an idiot worked, where I then proceeded to slam about 20 beers and a few glasses of Bulleit bourbon too! The people I was with, including the guy who got me the free ticket, got a laugh out of this.
While this was all funny, and I'm laughing as I write it – I just don't get these policies, especially from franchises that struggle to draw, in their attempts to weed out tourists – especially Nashville, which is a city that survives not only with the music industry – but with tourism too.
To close out on Nashville here, I've been to something like 20+ NHL cities. Along with Vegas and Montreal, Nashville is one of those cities that every fan should try to visit if they can. The arena is great, the environment is better and the nightlife is the best – should you choose to partake. Just watch out for puke when navigating around, especially from the never-ending bachelorette parties that litter the city!
I think one common misconception from some fans is that Nashville is just a city exclusive to country music only. That line of thinking couldn't be further from the truth, as you have about a mile-long strip of multi-decked bars, all featuring different styles of music. There truly is something for everyone. And oh yeah – the food ain't bad either, especially if you like BBQ!
Of note, I'll have more on Nashville in my next piece for Stan Fischler's "Fischler's Report". Once that article runs, I'll plug it on this site.
Speaking of plugs, let me share three Ranger podcasts with you at this time.
---
On Tuesday, October 19th, the "2 Guys 1 Cup" podcast returned. To listen to their thoughts about the current drama in Rangerstown, USA, check out:
The Kravtsov/Drury drama continues, a breakdown of the first 4 games, our reactions to being in the building opening night, has Adam Fox actually gotten even better? #NYR https://t.co/qHXecKv9io

— 2 Guys 1 Cup (@2G1CRangers) October 20, 2021
---
Also returning on Tuesday was "The Blueshirt Underground Show". To listen/watch their latest episode, click the play button below:
---
Lastly, on Thursday, Ron Duguay's "Up in the Blue Seats" podcast returned. Of note, to save your brain cells, fast-forward through the Vally interview! However, stick around for next week's interview, as Duguay and the gang will be interviewing Mark Messier. To listen to the latest episode of the show, click the following link:
'Up In The Blue Seats' Podcast Episode 60: Shesterkin Carrying The Rangers feat. Steve Valiquette @RonDuguay10 @MollieeWalkerr @NYP_Brooksie @VallysView https://t.co/8zcTVFMZwI via @nypostsports

— Jake Brown (@JakeBrownRadio) October 22, 2021
---
If you haven't already, subscribe to this blog for the next update:
---
Up next, the Rangers host the Flames on Monday. After that, the Rangers have three days off, where they then host the Blue Jackets on Friday. Maybe they'll trade Kravtsov during that lay-off!
And make of this what you may, but isn't it weird that the Rangers will wrap-up their season series with the Calgary Flames before they play one game against their four biggest rivals? (Isles, Flyers, Devils and Penguins.)
Programming note: I'm going to Seattle on Friday. I'll find a place to watch the game on Friday night, but that may be a fast review. I'm returning to New York right after Sunday's game in Seattle, so maybe I can do a blog in the air – as long as the WiFi prices aren't astronomical! Then again, I may read Mark Messier's new book (which I'll later review) while on this six-hour flight! Either way, I'll be back Monday night.
Until next time…
Stay FABULOUS my friends.
As always here, thanks for reading and…
LET'S GO RANGERS!
Sean McCaffrey
BULLSMC@aol.com
@NYCTHEMIC on Tweeter