Greetings and salutations everyone and welcome to another blog here on BlueCollarBlueShirts.com. Thank you to all of our veterans and active military members out there, both American and Canadian.
And did you know (you definitely know this if you read my book), that nearly most of the 1940 Stanley Cup champion New York Rangers went on to serve their respective countries during World War II? (WWII also ushered in the "Original Six" era as well.)
After last night's manifesto, which included a book review of Mark Messier's new memoir (linked below at the end of this blog), I just wanted to post something quick and short (I know, that never happens here – enjoy it while you can), with a quick recap of the events that took place in Rangerstown, USA from Thursday, 11/11.
Up first, we finally have a conclusion to the WALKER v GALLANT title fight, where the phrase "title fight" is an exaggeration of the most epic proportions.
---
On Thursday morning, Ron Duguay's "Up in the Blue Seats" podcast returned, where for the first time in a while, the show didn't have a featured guest on. I liked this change-up to the usual format (the show also had a new opening too), as it allowed Duguay to speak more openly about the team. Lately, it sometimes feels that he's become an afterthought on his own show, with his two younger co-hosts, Mollie Walker and Jake Brown, driving most of the conversation. (Due to their respective ages, Walker and Brown have more in common.)
(And nothing against Walker and Brown, but when it comes to hockey takes and opinions, I rather hear from Duguay, someone who has did it and has been through it, than the pair who weren't even alive during the 1994 Stanley Cup run. That's not a knock on Walker and Brown, as I enjoy their contributions and banter, but when it comes to straight hockey talk, I think Duguay needs to be featured more.)
In the worlds of the New York Post and the Blueshirts, one story that received attention not only on this site, but everywhere else too, was the Gallant and Walker interaction following the Rangers 6-5 overtime loss to the Edmonton Oilers. (Check the archives of this site for the complete details of this story.)
As noted at the time, Gallant wasn't pleased with Walker's never-ending Lafreniere line of questioning, especially since Lafreniere, then a fourth-liner, played no part in the game's final decision. This then led to the now infamous response out of Gallant, where he said "GIVE THE KID A BREAK", or as our pals at "The Blueshirt Underground Show", as discussed last night, said – "WIVE DUH WID A BWEAK!"
For the time since the incident, Walker talked about the interaction candidly on the podcast. You can get her side of the story by clicking the link below:
Up In The Blue Seats: @MollieeWalkerr vs. Coach Gallant…all is good. Did @RonDuguay10 ever get the runs like Igor? Ever get numbers from the ice? @NYP_Brooksie on the @NYRangers 3rd period woes. Answering Post Sports+ member questions!https://t.co/28mXqir0Fw via @nypostsports

— Jake Brown (@JakeBrownRadio) November 11, 2021
As predicted on this site and on social media immediately following the incident; Gallant and Walker have indeed talked privately and have since cleared the air. While Walker never made mention of the word "apology" (and if you're Gallant, you shouldn't apologize, as you don't want to show weakness – a trait that his predecessor David Quinn possessed whenever hounded by the NYR beat), she did say the two were on good terms. Also not mentioned? If the two shared a Fribble and/or a Fresca during this "reconciliation"! (Admit it, you're thinking about a Fribble right now!)
Walker also said what we all thought – this was her "welcome to the NHL" moment. Ron Duguay, who was having fun here, also brought up the old Larry Brooks vs John Tortorella feud, where Walker did say that Brooks reached out to her, in his way of "welcoming her to the club". (On previous podcasts, Walker has mentioned that her colleague has been extremely helpful with showing her the ropes and being a mentor for her.)
As noted when this story first became a thing; while I didn't think worrying about Lafreniere was the lede story after that loss to Edmonton, I thought Walker handled the aftermath of all of this perfectly. She didn't have a social media meltdown, she didn't get nasty and better yet – she didn't allow herself to become a subject of her own story.
Even smarter? Walker waited until her own podcast to give us an update about her conversation with Gallant. Rather than giving away everything for free on social media, you'll have to listen to the podcast to get all of the details. This is probably why she doesn't have to beg for a $1, $5, $10 a month, like her competitors on the beat often do.
Speaking of Walker's dance partner, Gerard Gallant, the Rangers head coach held high court on Thursday, where really – not much was said. To watch the five-minute interview, click the play button below:
Following yesterday's return to practice, there wasn't anything coming out of this press conference. If there is a number one story here, it's that Filip Chytil still isn't practicing with the team, but is skating on his own. We'll see if he flies out to Columbus tomorrow.
As far as anything else, it's the same old hat – "we have to be better defensively," "we can't give up a million shots a night," "Igor is our rock," and blah blah blah. Speaking of CZAR IGOR, he also spoke to the media on Thursday.
---
If you read last night's blog, I told you that I thought all of the "CZAR IGOR IS PISSED AT HIS TEAMMATES" stuff was malarkey and much ado about nothing. Also keep in mind that some of these media cretins, with the Rangers having four days off, need to generate click-bait headlines while asking for your money at the same time.
As you can see above, Shestyorkin didn't look miserable hanging out with his teammates during the Knicks game. Even better – he also doesn't have a face that screams out "LORD HAVE MERCY, I NEED TO DROP MAJOR HEAT" either.
Shestyorkin spoke with the media on Thursday, where it must've been one hell of a riveting interview, as the New York Rangers social media and YouTube accounts didn't even bother to post it online as they usually do.
According to the reporters, Igor pretty much answered their questions (through a translator) very quickly, saying he doesn't mind seeing a ton of shots (he's always said this, even going back to day one), loves his teammates and thinks that he can be even better.
Not addressed, at least from what I read? A reporter asking CZAR IGOR if he indeed, had to take a wet dump during the three stars segment from Monday night.
And yes, I realize I have the maturity level of a fourth-grader, but if these reporters are going to question Igor's absence and then ask Gallant about it, why not you know, go straight to the source? Ah, journalism in 2021 – where the standards and practices, much like Igor on Monday night – are in the toilet themselves.
---
On Thursday, the Columbus Blue Jackets announced that they would be retiring Rick Nash's #61 jersey on March 5th, 2022, prior to a game against the Boston Bruins. For the complete details, here's SportsNet's take:
https://www.sportsnet.ca/nhl/article/columbus-blue-jackets-retire-rick-nashs-no-61/
The Columbus Blue Jackets, who I think have "battered wife syndrome", as no matter how many times they are hit, they always welcome back their abusers with open arms; admittedly have done the right thing here. After all, Nash is one of the biggest faces of the franchise's short history, and despite #61 being unmercifully booed in Columbus whenever the Rangers during the Nash years went there – it's good to see this story, like a good Asian massage, have a happy ending.
Plus, with Rick Nash currently in the Blue Jackets front office, this move makes all the sense in the world, as the franchise continues to promote him as a franchise legend, which the franchise really doesn't have many of.
If there's anything "shocking" about this news, it's that the ceremony isn't being held before a game with the Rangers, the other team that Nash spent the bulk of his career with, before concussions forced him into retirement after a short stay with the Bruins.
And lastly, before going home here and while talking about the Blue Jackets, do you think we'll see this on Saturday in Ohio:
I think we may have a better chance of seeing Kravtsov in the line-up on Saturday!
But to be serious here, wouldn't it be great if JD popped up on the broadcast? Needless to say, the optics of such an appearance would be beneficial for the Rangers.
I wasn't a fan of the JD firing, but I understood why it was done. In addition, I still wonder what the relationship is like between Chris Drury and JD, as Drury knew his boss was about to be canned and didn't say a word about it – at least not publicly. If there are any "bad" feelings, I'd assume Jeff Gorton would harbor more resentment for Drury than JD does, since Gorton groomed Drury for this job – Drury was just groomed too quickly!
In any event, this is more about JD reuniting with Rosen one more time than anything else, and perhaps for the last time. While we don't know when Sam Rosen will retire, it's safe to say that he's much closer to the end than he is to his beginning. To have the one of the best, if not the best (some would campaign for Bill Chadwick and Jim Gordon), Ranger broadcasters back together, even for one period – it would be a treat for Ranger fans.
PLUGS time and then I'm out!
---
The first plug of tonight's blog – the mandatory plug for my new book, "The New York Rangers Rink of Honor and the Rafters of Madison Square Garden". And let me say this – thank you to everyone who has bought one, as my Amazon sales have exceeded all expectations, where for a limited time (that damn Mark Messier who just released a book!), my book was number one on the Amazon hockey book sales charts.
As mentioned previously, the book is now available in hardcover, in paperback and in Kindle formats. To purchase a copy of the book, visit this link:
https://www.amazon.com/Rangers-Rafters-Madison-Square-Garden-ebook/dp/B09CM5N2WD
For those still looking for signed paperback versions of the book, I have 6 copies left for sale for $25 (includes shipping price) through me directly. Here is all the information on that:
---
Here are my last few blogs, in case you missed them:
---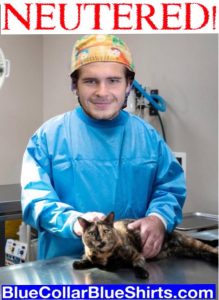 ---
---
If you haven't already, subscribe to this blog for the next update:
---
Up next: see ya Saturday night, following the Rangers/CBJ tilt.
Also, I'll be featured in Stan Fischler's "Java Jive" on Friday, with a much shorter review (than the one posted on this site) of "No One Wins Alone".
Stay FABULOUS my friends.
As always here, thanks for reading and…
LET'S GO RANGERS!
Sean McCaffrey
BULLSMC@aol.com
@NYCTHEMIC on Tweeter