Greetings and salutations everyone and welcome to another blog here on BlueCollarBlueShirts.com.
Off of puck drop here, this won't be a normal blog. As I start this blog, it's 3:15am Saturday morning and I'm sitting in a Montreal hotel room. I don't know how I'm still awake, but I guess a mix of cold Canadian beer and bad Chinese food has given me the "Rangers", or as you may know the phrase as – "the drizzling shits." And with the way my stomach feels like right now, it's NOT amazing Suzyn!
If you're looking for the "normal" style of blogs I do, here are my most recent blogs on the Rangers:
---
---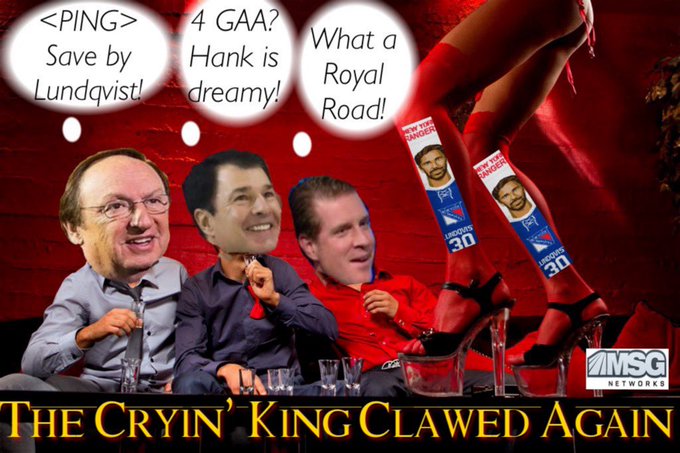 ---

---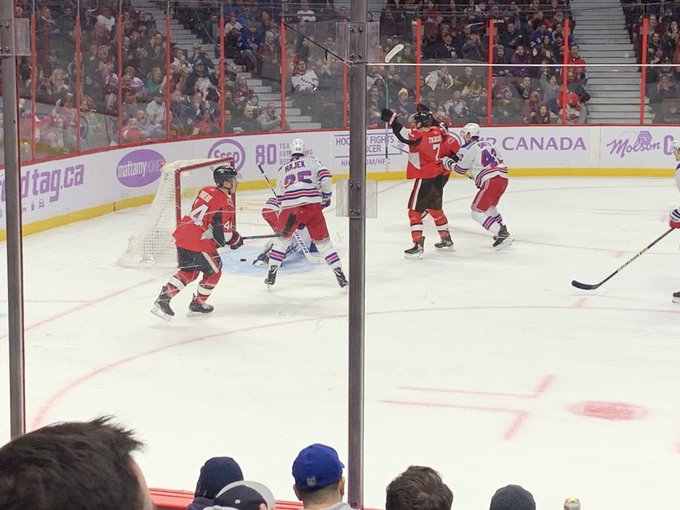 For the second year in a row, the NHL schedule makers booked the Rangers to play Ottawa & Montreal, during the same weekend. For the second year in a row, I will be attending both of these games on this Rangers road-trip.
On Thursday afternoon, my buddy TEN O'CLOCK TOMMY & I boarded a flight out of JFK, with an arrival to Montreal. Upon arrival, we would meet up with our pal BORGATA RAY, who always drives from New Jersey to Montreal.
Unlike last year, which saw the Rangers have a day off between games, during this road-trip, here in 2019, the Rangers are playing on back-to-back nights, on Friday & Saturday respectively. In other words, Thursday night would be our one night to truly go out on the town. (We always take the first flight out on Sunday, because in the past, we've had flights delayed & canceled on us, due to bad weather. Usually the first flight gets out, which is why we book them.)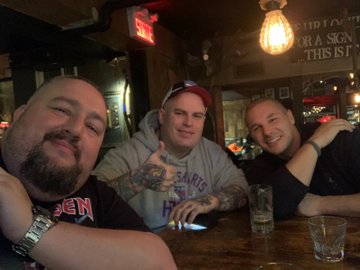 It's now 3:30am as I write these words, and I have to share this story. With the way this game went tonight, I think my stories about my road-trip are better than what the Rangers did tonight anyway!
My flight to Montreal on Thursday was delayed by one hour. Delta Airlines oversold the flight and had to find someone to volunteer to take a voucher & sit this flight out. The voucher started at $500. 15 minutes later, the voucher rose to $1200 and some elderly gentleman accepted.
While we had a mini-delay, as we waited for the price of the voucher to increase, half the flight couldn't board, because of these two male Italian jackasses. These two were like a mix of "Mario" and "Luigi", mixed in with the buffoonery of "Beavis & Butthead".
These two Italian men were both the best & worst passengers that I've ever been on a plane with.
To start things off, Tommy & I boarded the plane before them and took our seats in row 12. We pulled out our magazines and waited for the plane to finish boarding. Enter these two klutzes.
These two guys were both Italian and would speak Italian to each other all flight. One of them was in his mid 40's. His name was Tony, as you'll soon see. The other guy was in his 70's and pretty much acted like Balki from the TV show "Perfect Strangers".
These two guys had separate seats. One was in row 10, the other in row 11. No joke, for a good five minutes, which is a long time, they held up the plane as they figured out, that despite how hard they tried, their luggage wouldn't fit in the overhead bins. Instead of just putting their luggage in front of their feet, they showed to me that they are the worst Jenga and Tetris players in the world.
Of course, because of this, they held everyone else up. Even better, as people were trying to get to their seats, these two, because they were in different rows, decided to have a full blown conversation with each other in the aisle. When they were done talking, one of them decided to use the bathroom, which was located in the front of the plane, which made the boarding process even longer.
These two were just a nightmare all flight, but the older Italian man, the "Balki" of the two, would wind up making Tommy & I laugh hysterical. I have to share this story before getting into the hockey portion of the blog.
If you saw the woman pictured above was going to be your flight attendant, there is a good chance you may stare, ogle or drool. Maybe you even get caught looking at the cleavage, which is like looking at the sun – it's fun to look at, but you don't want to get caught either. Then again, some people just don't care about being caught, as you'll find out below.
I also want to preface all of this by at least getting this on the record – I never bring up the topic of sex or looks on this blog/site, unless I'm making a joke about Joe Micheletti and his love for male Swedish goalies. I never objectify females here and before this blog you're reading right now, I have never posted a picture that could be considered "racy". However, again, this story is too good not to share and after the bad game the Rangers had on Friday night, I'm trying to entertain you here.
On our flight, we had a flight attendant that many people would consider decent looking. She wasn't a Playboy model or anything like that, but she was easy on the eyes. She was also African-American, which not that it matters, but it's part of this long-winded story I'm trying to tell!
Okay, I'm finally getting to the good stuff here.
After these two pretty much acted like jackasses before we departed, the crew got everyone seated, buckled up and did their pre-flight spiel. (In case this flight crashes, kiss your ass goodbye!)
This black female flight attendant then started walking the aisles one last time. Then, and I shit you not, for a minute straight, this old man, whose name I didn't get, but I'm calling him "Balki", reached over the female passenger sitting next to him. He was reached over, because he was sitting in a window seat and wanted to take pictures with his cell phone. As the flight attendant made her way down the aisle, he started snapping photos like he was the Father Finkin' paparazzi! He was like TMZ chasing down Brittney Spears.
Not only was it creepy that this old man was taking pictures for what I presume to be his "spank bank", he had his arm and half his body leaned over the female passenger next to him.
At this point, Tommy and I wanted to film this guy doing all of this, but we figured that would be just as creepy. In addition, we are not looking for trouble on an airplane either. Even if this guy is wrong, it's not worth having any sort of incident happen, especially when flying internationally.
After Balki obtained photos of this flight attendant in the most creepiest of ways, we were finally in the air. As we were ascending and as we leveled out, Balki was blowing up the photo, zooming in on the photo and saying "Va bene", which means very good in Italian.
As the flight continued on, Balki would start screaming out "HEY TONY!" Balki would then say stuff in Italian to Tony. Due to four years of Mr. Bruno's Italian language class during my high school days, I was able to pick up some of what Balki was saying. However, when it comes to Italian, I'm really only fluent in the words "pizza", "ba fungol" and "mezza fanook".
And let me mention this again – there was a poor woman sitting next to Balki and had to endure all of this.
What made all of this even funnier (it was funny because I wasn't sitting next him) was that Balki had a high-pitched voice. It wasn't a feminine sounding high-pitched voice. It really sounded like Super Mario's voice. (ITSA ME, A MARIO!) So every time Balki was shouting out "TONY", I was waiting for Balki to tell Tony that the princess was in another castle.
And finally, as I get to the end of this story, (it's now 3:40AM and I'm wasting too much time on this, but it's my blog and I'll blog if I want to) Balki screamed out for Tony again. When Tony turned his Easter Island sized noggin towards Balki, Balki was waving his phone with the picture of the flight attendant. This is where Balki said something such as, ""Guarda la donna negra sexy con il culo grosso e grasso!", which in English means, "Look at the sexy negro woman with the big fat ass!"
And let me be clear with you here. I'm not exaggerating this story for effect. However, to be honest, I don't know if Balki said that exact sentence word-for-word. All I know is that I heard the words "negra", "bella", "culo" and "grasso". With four years of high school Italian classes behind me, I'm pretty sure that's what he was getting at.
And oh yeah, if I wasn't 100% sure on what Balki exactly said, he made it clear when he put the phone down, put his arms by his chest, and mimed a female having large breasts. As he was doing all this, he was laughing, smiling and saying "va bene!"
The kicker? Our plane hit major turbulence. Despite Balki and Tony, with their ineptness, state of uncouth and traits befitting the village idiot; they were more entertaining than any in-flight movie you'll ever see.
When our plane hit turbulence, Tommy shouted out, "HEY TONY, SEE YOU IN HELL TONY!"
What a flight.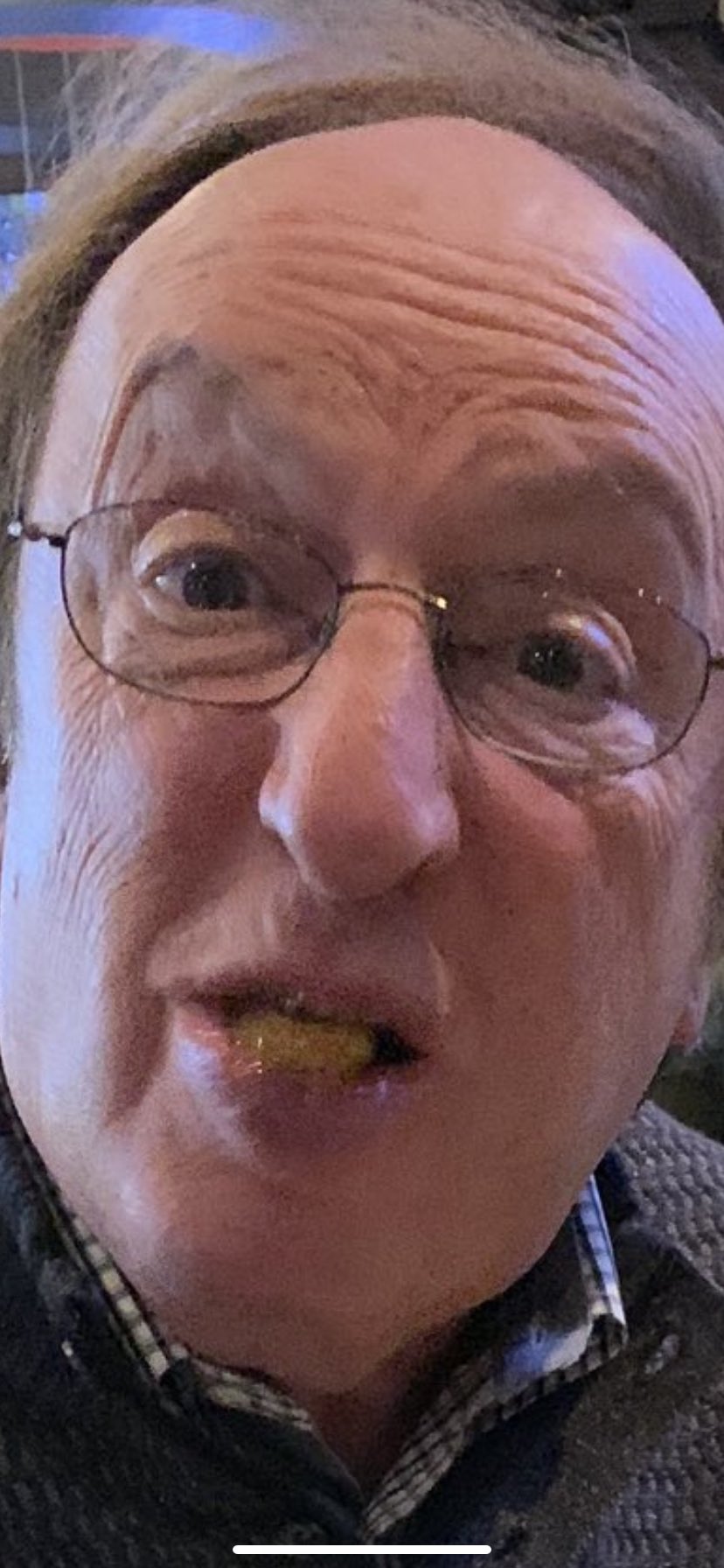 Upon arrival in Montreal, Tommy & I met up with Ray and enjoyed the town, as we hit all our watering holes. While watching two hockey games was a huge part of the trip, the highlight of the trip was going to be meeting Frankie Baird for the first time.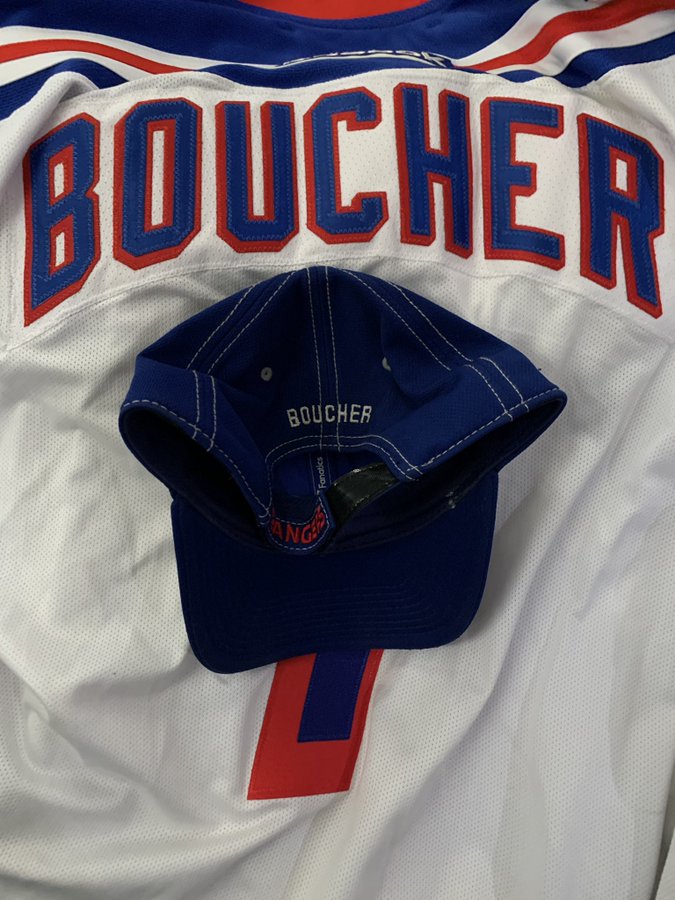 I'm not going to get into all the Frank Boucher stuff tonight. After all, it's really late, I just wasted 2000 words on freaking Balki & Tony, the Rangers were terrible tonight & I don't want this important story to get lost with all of this stuff. My meeting with Frankie Baird, who is the granddaughter of Frank Boucher, will be saved for a separate blog, which I'll post sometime next week.
However, in a sneak preview of that blog, I urge you to check out the FRANK BOUCHER tab on this site. If you're too lazy to search for it, you can click this link directly: https://bluecollarblueshirts.com/retire-frank-bouchers-7/
For years, I've been campaigning and pestering the Rangers to retire Frank Boucher's #7 jersey. If you're not familiar with my work on this topic, check out that link posted above.
Since doing this blog, a distant relative of Frank Boucher's, a great grand nephew of Boucher's, found this blog. I talked about that story in the past. I'll get more into it when I do the blog on meeting Boucher's family.
Eventually, this all led to Frankie Baird and I exchanging emails for the last 3 or so years. After conversing for so long, once Frankie found out that I was returning to Ottawa, she invited me over to her house.
Again, I'll get into this in a future blog, but think about it. Here is a 70 year old Canadian woman, inviting three Americans over to her house, sight unseen. Talk about the power of fostering strong relationships over the internet!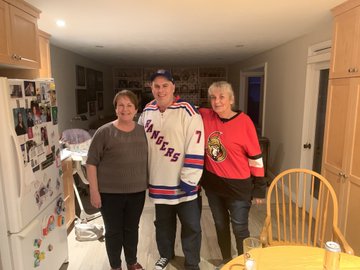 Again, I'm going to a whole blog on this, but for an hour, Ray, Tommy & I had a great time meeting Frankie, her sister Bridget and Frankie's husband Brian. Frankie prepared a display of all these old New York Ranger and Frank Boucher photos and memorabilia. Here's a sneak peak: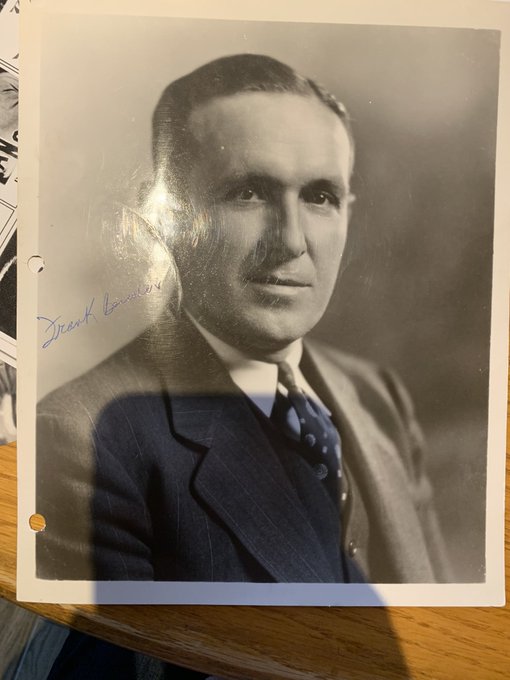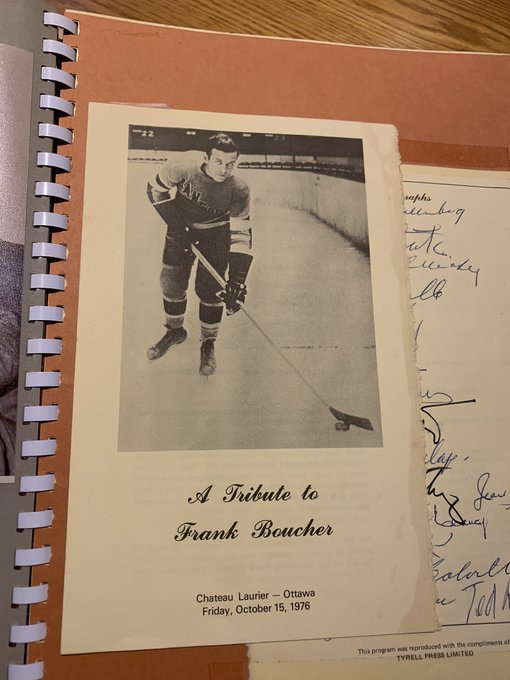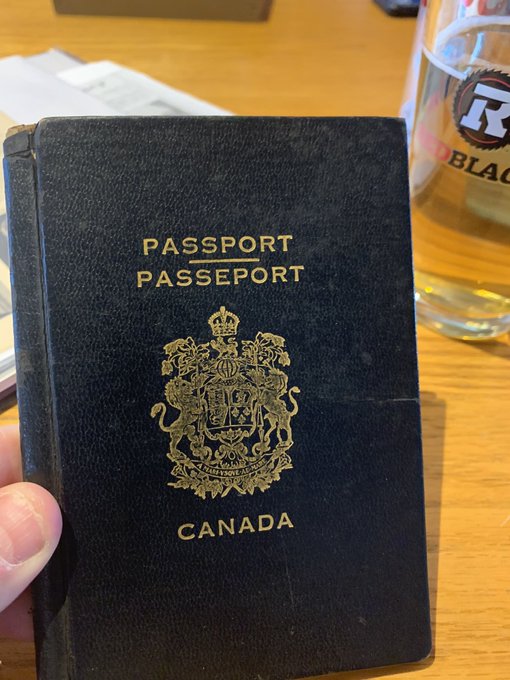 Stay tuned for my full update on this. I do want to say this – this was the best thing that's come as a result of doing this blog. This was a great moment, the Baird's are amazing people and to think, these people gave us an hour of their time, all because of my fandom – well nothing will ever beat this. (Well maybe one more Rangers Stanley Cup victory. However, someone is going to need 3 Cups to match Boucher's 3 with the Rangers!)
On behalf of Tommy, Ray and myself, if the Baird's are reading this, thank you once again. We couldn't be any more grateful and for you to share your stories with us was simply amazing. We won't forget this trip any time soon…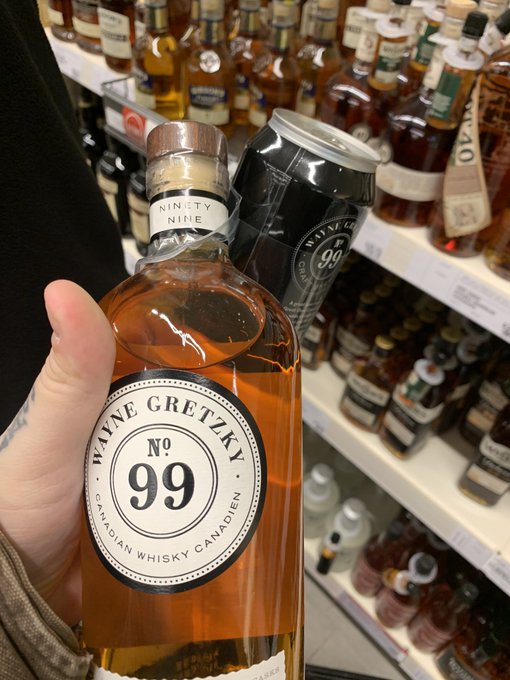 After a great visit with the Baird's, we did our pilgrimage to the local LCBO, just so we could pick up our Canadian booze. Little did we know, after filling up Ray's trunk with the brown liquid, that the trip was going to fall off a cliff!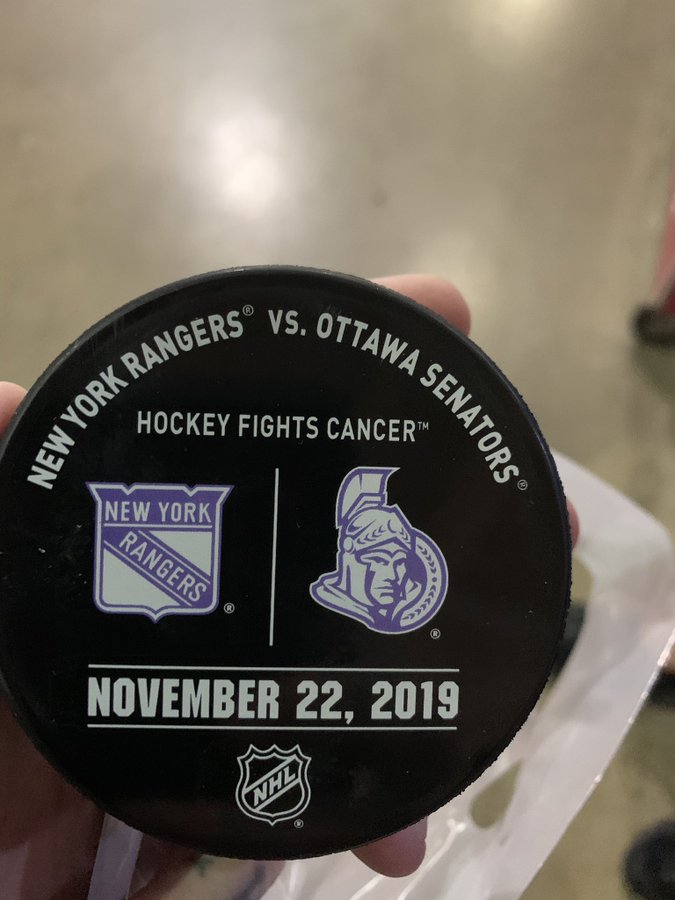 I talked about this during the Nashville road-trip blog that I did three weeks ago, but it is worth saying again – the NHL does a great job with these Hockey Fights Cancer games. I don't have anything else to add here, as I've already said my piece on this. Kudos all around.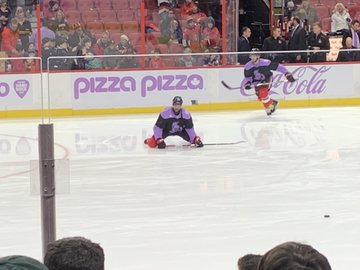 It's now 4:00AM and I have to interrupt where I'm at to share this.
As mentioned up top, I had a few "Sprites" and had a disgusting Chinese food dinner, here in Montreal, as we returned to our Montreal hotel after the game with the Senators.
Every time we come to Montreal, we go to this Chinese spot called "La Maison VIP". It's pretty much the Wo-Hop of Montreal:
Wohop of Montreal , my friend is having the @generalmongo109 General Tso pic.twitter.com/pT9C5Ig8xR

— BlueCollarBlueShirts (@NYCTheMiC) November 23, 2019
Joining me in the same meal was Tommy, who I'm sharing a hotel suite with.
Anyway, at 3:45AM, Tommy released his meal into the toilet, from a sitting position. After cleaning his backside with toilet paper, he went to flush the toilet. Once he flushed the toilet, the toilet clogged and all the paper & water overflowed the bowl and went all over the floor. Luckily, the turds stayed where Tommy left them.
Of course, this is an embarrassing phone call to make, even if it's 3:45AM, this mess needs to be cleaned. It's not Tommy's fault they don't leave a plunger in the bathroom.
As Tommy was waiting for the maintenance man to get up here, there was a drunk guy outside our window, punching cars and cursing. I was able to catch this on video:
Friday night in Montreal, this guy has to be on drugs pic.twitter.com/i9Whtam8XZ

— BlueCollarBlueShirts (@NYCTheMiC) November 23, 2019
There are bars all over the place, so I'm assuming this guy is really drunk or on some sort of drugs. Either way, to make this scene at 4AM is insane. It reminded me of this:
Oh, and I'm lying. It was me who clogged the toilet. After all, his nickname is "Ten O'Clock Tommy". He fell asleep on the car ride back to Montreal and he passed out the second we got back to our room.
So now, as I finally get to the Rangers portion of this blog, you see how my night has been – I can't sleep, my dinner didn't agree with me, I had to make a phone call some would be ashamed to make and I had some idiot going nuts outside my hotel window.
That all said – NOTHING WAS WORSE THAN WHAT THE RANGERS DID IN OTTAWA TONIGHT. They were the turds in the bowl. You had Lundqvist screaming like the guy outside my window. Just thinking about all of this right now makes me want to crack open this bottle of Gretzky whisky!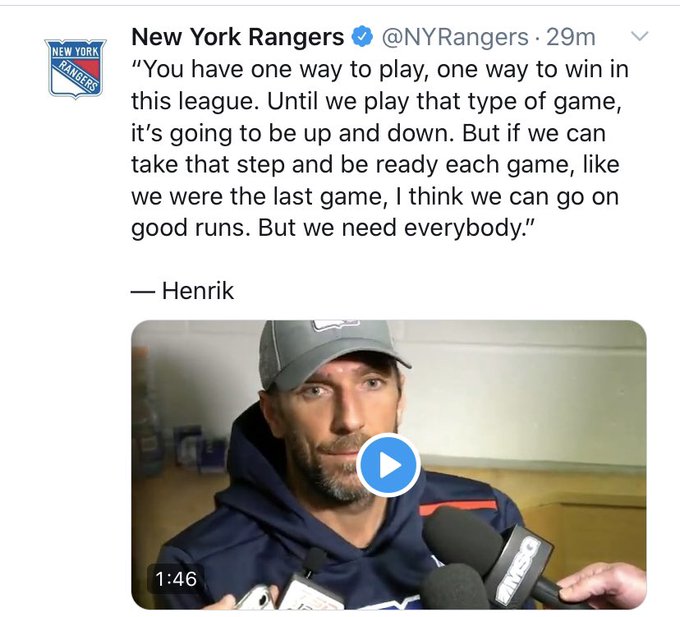 Tonight's game was a mess that isn't worth my time talking about. I don't know if you'd call it the worst loss of the season, as there have been worse games, but this was brutally bad. There isn't a silver lining. There isn't one thing positive to say about this game.
Lundqvist sucked. The defense sucked. The power-play sucked. The penalty killing sucked. The coaching sucked. Quinn was benching guys left and right, trying to get something to stick, but at the end of the day, these kids gave more effort and executed better:
If there is anything that bothered me the most about this game, besides the Rangers lack of effort, it was the usual suspect in Henrik Lundqvist.
I was sitting on the blue line and had good seats. After giving up a goal in the opening minute, you know, the usual, he started crying and throwing up his arms. After the second goal allowed, he was screaming at his defensemen. Those two goals happened on the other side of the ice from me.
In the second period, both goals happened within 40 feet of my eyes. On the third goal allowed, Lundqvist slammed his stick over the crossbar and threw a hissy fit. On the fourth goal allowed, Lundqvist skated to the boards and slammed his stick on the glass, right in front of some 6-7 year old kid. He scared the shit out of the kid and I wouldn't be surprised if the kid had a turtlehead touching his cotton whites.
I'm sick of Lundqvist, as you probably know by now. However, on Hockey Fights Cancer night, when you have all these little kids who either beat or are battling cancer, plus all these little kids that are at the rink, (there were peewee teams there and there was a 9 year old kid sitting next to us, attending his first game) it's just disgusting behavior. It's almost as disgusting as the time Lundqvist attacked that poor girl who cleaned the ice at Islander games.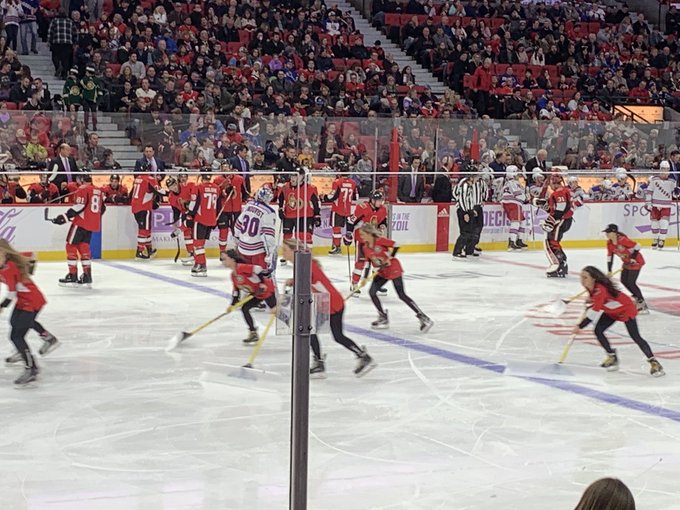 It's too late to get all into this and you already know my thoughts already. Lundqvist has to go. In no way, shape or form, is this guy a leader. He doesn't belong here during a rebuild. To throw his Father Finkin' tantrums on a daily basis, it's the actions of a coward. How does this improve the team? How does this instill confidence? How is this helping the franchise?
Furthermore, and don't forget this – THE RANGERS OFFERED TO TRADE LUNDQVIST, ON TWO SEPARATE OCCASIONS! Lundqvist denied to waive his no-move clause during those two conversations. So in other words, he has no one to blame but himself. His daily crybaby side-shows, where he puts himself above the team, needs to be eradicated like a cancer.
The Rangers gotta put this clown in the press box where he belongs and force him to waive. In fact, even if he won't waive, with the Namestnikov trade, the Rangers still have money available. Igor Shestyorkin only makes $925K. The Rangers can afford to bring up CZAR IGOR, split the net between Igor & Georgiev and allow Lundqvist to sob on the gentle and forgiving shoulders of Joe Micheletti & Steve Valiquette.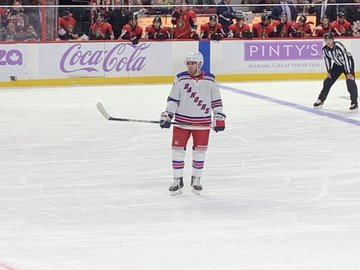 Tonight's game was everything I've been saying for the last 2.5 years. The Rangers are consistently inconsistent. They are always one step forward, two steps back.
The Rangers crushed the Capitals just 48 hours ago. While the Senators aren't the garbage team many predicted them to be, (they are only 3 points out of a playoff spot, as we hit the 25% mark of the season) the Senators are a team the Rangers should beat.
And somehow, Vladislav Namestnikov's team is 3-0 in the three games between the teams this year. However, in the Rangers two losses, they were blown out, spanked and treated like trash by the Senators.
Let me say this, in case you're new here – DAVID QUINN ISN'T GETTING FIRED, no matter how many tweets you send out about this topic. That being said, David Quinn has to figure out why his team can only play one good game at a time. They are incapable of putting a winning streak together. They are incapable of playing well for any sustainable amount of time. For some reason, they do have a knack of playing well against good teams, but are also routinely smacked by opponents of a lesser quality.
Even tonight, after witnessing this massacre first-hand, I wouldn't be surprised if the Rangers rebounded and kicked the Canadiens ass on Saturday night. And if that happens, the problem still remains. The Rangers and Quinn must find a way to put a win streak together. They need to find out why they have these games where they just don't show up in.
At this time, for the sake of posterity, here's the box score, from ESPN.com: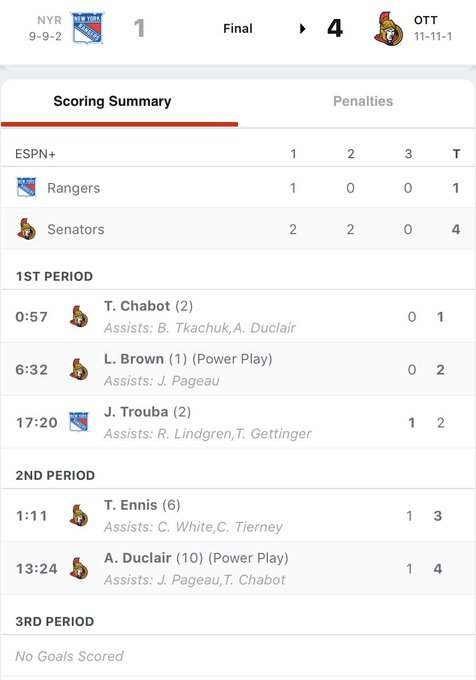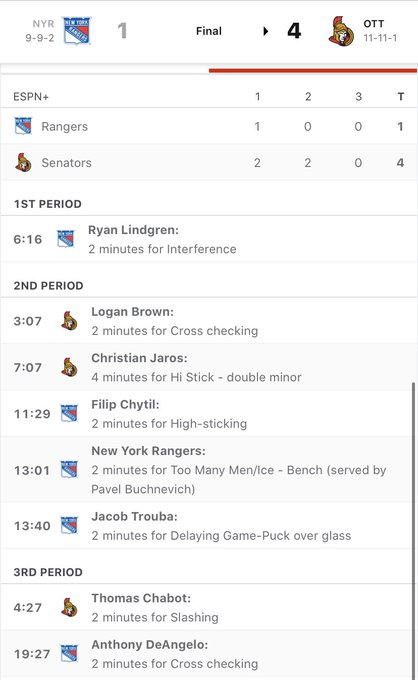 GOALIES:
| | | | | | | | | | | |
| --- | --- | --- | --- | --- | --- | --- | --- | --- | --- | --- |
| SA | GA | SV | SV% | ESSV | PPSV | SHSV | SOSA | SOS | TOI | PIM |
| 39 | 4 | 35 | .897 | 24 | 4 | 7 | 0 | 0 | 60:00 | 0 |
| | | | | | | | | | | |
| --- | --- | --- | --- | --- | --- | --- | --- | --- | --- | --- |
| SA | GA | SV | SV% | ESSV | PPSV | SHSV | SOSA | SOS | TOI | PIM |
| 31 | 1 | 30 | .968 | 24 | 2 | 4 | 0 | 0 | 59:27 | 0 |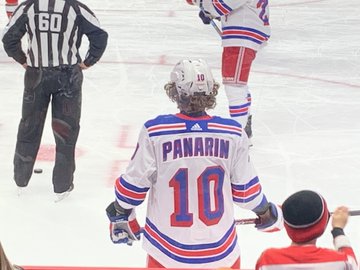 Again, this isn't my normal style of a game review tonight, since I went to the game and started this very late.
This game was horrible. If you really wanted to single anyone out, it's Brady Skjei, who once again was terrible. He's lucky Marc Staal is still out. (By the way, isn't it funny no one is asking about Marc Staal's status yet? All we hear about is Zibanejad, who is still out, meaning all the lines/d-pairs were the same as Wednesday.)
While Quinn started the same lines/D in this game, he would change them all game. Strome was benched for a bit. DeAngelo & Lindgren were put together, which was something I was looking to see. However, I think Quinn did this because Lindgren had a bad game and Skjei sucked. I think Quinn needed TDA to carry Lindgren.
Casper Kreider, who does move well, still can't finish. Trying to shoot a clean shot at an empty net should come easy to a hockey player. With the way Kreider is playing, he could jump out of a boat and miss water.
Kreider was also part of the O-fer power-play, a power-play that couldn't even pick up a goal during a four minute double minor. What's the word here? Oh yeah – SAD!
I think Brian Baird, Frankie's husband, said it best when he trolled me after the game: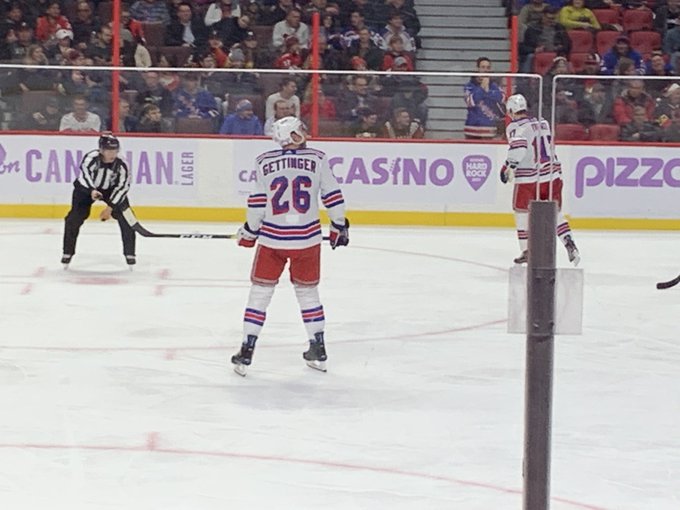 There's no point in reliving this nightmare of a game anymore. I would like to say forget it and move on, but this is a trend now.
Oh and one last thing about this game, for all the people who follow the GAMBLING segment of the blog. Here's what I said before the game:
Season over/under record: 11-8

Tough one tonight. Ottawa has been playing low scoring games, but Lundqvist could let a peewee team blow him out.

These .5 hooks have been killer lately. #nyr also has trouble stringing 2 good games in a row.

I'm going UNDER, but not confident pic.twitter.com/SQr0xgUgct

— BlueCollarBlueShirts (@NYCTheMiC) November 22, 2019
My record now improves to 12-8 on the season. I pretty much nailed everything with my prediction here.
An Original 6 match up is on tap next. The Canadiens, a franchise that honors their history and has more Stanley Cups than any other Original 6 team, will host the Rangers, who ignore their history and have the least amount of Stanley Cup victories than any other Original 6 team.
As mentioned in my last blog, Georgiev gets the nod in net for this one, as Montreal is too scary for Lundqvist. I expect the team to put forth a better effort in front of Georgiev.
It's funny, on the Blueshirt Underground Radio Facebook Group, a poster named Greg Locke asked me about my record when attending games. Just look at all my road-trip blogs of the last 5+ seasons. Lundqvist usually loses and gets blown out. While on the road during this era of Lundqvist's ridiculous contract, I've seen Talbot and Raanta record a few shutouts. I've seen Georgiev win a few. $8.5M. What a rip-off!
Bed time.
As always, thanks for reading and…
"LET'S GO RANGERS!"
Sean McCaffrey
BULLSMC@aol.com
@NYCTHEMIC on twitter