Greetings and salutations everyone and welcome to another blog here on BlueCollarBlueShirts.com. FIRST PLACE!
Hell, let's start with that!
Following their huge team-wide victory over the Oilers on Monday night, where there was not one weak link (okay, maybe Filip Chytil) – the Rangers grabbed two more points in the standings.
On January 3rd, 2022, and with over 40% of the season now completed; the New York Rangers aren't only in first place in the toughest division in all of hockey, the Metropolitan Division – but the Blueshirts stand tall among all 32 NHL franchises:
If you're like my miserable and pessimistic friend (the horrible YOFFREY), you may point out how Carolina has three games in-hand and are a point back of the Rangers. In response to that junk, I say this:
The Rangers haven't played the Carolina Hurricanes this season. That means the Rangers still control their own destiny.
Should the Canes creep up in the standings, and then jump the Rangers – all the Blueshirts need to do is to beat Carolina.
At this point in time, the Rangers own their own fate. That's all you can ask for. To be "glass half-empty" here – well that is the mission of a blithering fool.
Also foolish? Complaining that Alexis Lafreniere only scores "gift goals," but more on that in a bit!
I swear, some Ranger fans can never be happy, where wouldn't you know it – all of them come from the ANALytic community.
(And isn't it poetic justice that the Rangers are rolling without that seven-foot stooge Steve Valiquette right now? Keep Maloney on these M$GN broadcasts and let the good times roll! These last few broadcasts have been the best of the season, especially without Vagistat going on-and-on about his made-up fake news stats – stats that never have anything to do with the game you're watching.)
On that note, I'll soon have REAL STATS for you tonight, in a response after being bombarded by useless nonsense from the unwashed masses that make up the analytical community on Monday.
(Seriously, and I'm not making this up – prior to this win over Edmonton, the Rangers just swept the best team in hockey, the Tampa Bay Lightning, and I still had MORONS flooding my social media feeds with talk about how "the Rangers are lucky, the expected stats don't support the win, I popped my blow-up doll and blah blah blah.")
Also of note – I'm still waiting for the first NHL player, coach or general manager, to thank their analytical department after a victory, whether it be a regular season victory, a playoff victory or a Stanley Cup victory.
I mean I can see it now, Gerard Gallant's Rangers win the Stanley Cup in 2022, and "The Turk" responds with this:
"You know Larry Brooks, none of this would be possible if it weren't for the analytical department and that Hall of Fame goalie of 46 games telling me all about EXPECTED STATS and giving me reams of paper from his "Clear Sighted Analytics" company. I credit this Stanley Cup championship to them."
Alas, I digress and have gone on a tangent. Back to this game!
---
In a game where a win would've given the Rangers the top spot of the Metropolitan Division; the entire Father Finkin' team stood up and also nabbed first place in all of the NHL.
You guys know I like to make my god-awful horrible photoshops after every game, which are featured at the top of these blogs. What a legacy I have created.
While I went with Georgiev as my feature tonight, after his robbery save on Connor McDavid (more on that below) – I really should've just posted a team photo. Then again, the Rangers haven't published such a team photo yet. (Plus, even if they did, that photo wouldn't have reflected every Ranger that played in this game.)
It's tough to feature any one particular player as a singular hero tonight. The whole team showed up.
Ryan Strome, who had already debunked the "he only plays well with Panarin" talk, had a three-point game tonight, behind a goal and two assists.
Alexis Lafreniere, the number one overall pick of the 2020 NHL Draft (you may have heard about this once or twice before), arguably had his best game of the season tonight, behind a goal and an assist. (And solid defense too!)
Barclay Goodrow, the new third member of the temporarily "breadless" second line, chipped in a goal. He also recorded an assist as well.
Mika Zibanejad, tasked to primarily focus on his defense tonight (since he was matched up with Connor McDavid), did just that, as #93 in blue shut down the greatest player in hockey today.
For all the talk about the Rangers defensemen, where many fans try to single one out as a whipping boy (Hajek is their latest enemy) – all six of them played well tonight, including that Adam Fox guy who I'll soon get into.
(Of note: I'll never get the fans who bitch and moan about a sixth defenseman and/or a twelfth forward. If you're going to cry, whine like I do – over a high-salaried player! Heck, this "reverse jinx" has worked out for me – see Jacob Trouba!)
And while the Rangers power-play could've been better, they picked up a goal on one of their five tries. More importantly, the Rangers penalty kill kept the best power-play team in all of the NHL off of the board.
Then there was Alexandar Georgiev, who had the target on his back by many in this ridiculous fan base, who once again proved big.
After being on the wrong end of a Connor McDavid highlight reel goal in early November; "THE BULGARIAN BEAST" redeemed himself on this night, where it was his turn to be the star of a McDavid highlight clip, where #40 in blue ABSOLUTELY ROBBED #97 in white.
And oh yeah – if it weren't for a puck-luck tap-in goal, the Rangers would've won back-to-back games by a final score of 4-0! (Still waiting for Derek "NO FLEX, ALL WELCH" Felix, of NewYorkPuck.com, to man up and eat his shoe as promised!)
But not for nothing – my prediction of the Rangers scoring four goals tonight did pan out!
---
I know I've said this before, but it bears repeating again – while many Rangers are up for accolades, whether it be the All-Star game or individual trophies; it's my belief that Rangers head coach Gerard Gallant should start getting some buzz for the Jack Adams. And maybe general manager Chris Drury deserves some attention for "Executive of the Year" too.
I'll try to limit myself from the "I-told-you-so" stuff, but yeah – I knew this new duo would have success. While nothing against John Davidson, Jeff Gorton and David Quinn – I just had a good feeling about this team in the off-season, during the preseason, into the regular season and even more so today.
(And as mentioned in the past, every time JD leaves a place, his team does better without him.)
You can check the archives of this site for more on my past predictions – but yeah, it's nice to see this all work out as envisioned.
(And if you don't know, no one wanted CZAR IGOR to take over the Rangers net more so than me. I feel vindicated after hearing so much junk over the past 3-4 seasons!)
Let's now get into some REAL STATS, the news, the box score and of course, the main event – the game review.
---
I wanted to present some REAL STATS for you tonight, since fairly often, we are plastered with fake news stats, such as "EXPECTED" this and "EXPECTED" that.
Going into this game, Adam Fox was pretty much in a virtual tie with Victor Hedman for most points in the NHL by a defenseman. Hedman led Fox by one point, but had played in one extra game.
It should also be stated that while the Norris Trophy is awarded to the best DEFENSEMAN, very often, the word defense gets lost in that.
I'll save you from another one of my rants, where I campaign for the NHL to create another award for their defensemen – where it's my belief that there should also be a trophy rewarding the league's best defensive-defenseman too.
That said, while the Norris Trophy usually is doled out to offensive-oriented defensemen; defensive skills are also factored into the equation. Breaking up plays and being great on the penalty kill is very important.
This is why Hedman and Fox are in a 1-2 race for the trophy this season, and why someone like a Tony DeAngelo, who also has gaudy offensive numbers, wouldn't (and shouldn't) be considered. (DeAngelo doesn't play on Carolina's penalty kill like Fox and Hedman do for their teams.)
Anyway, here were the REAL STATS between these two Norris contenders (prior to Monday), stats which don't reflect tonight's game:
Following this game, Fox now leads Hedman for most points, as a result of #23's two assists tonight. Fox now has 35 points, one better than Hedman and in the same amount of games played (34).
I'm telling you, Fox will soon be a two-time winner of this award!
When it comes to the land of goaltenders, CZAR IGOR Shestyorkin, who didn't start this game as I hoped he would've (more below), is currently second-best in the league when it comes to save percentage.
Due to his recent groin injury, his total wins number isn't as high as the goalies above him; but despite missing a chunk of games, he's still fifth-best in that department. And I'm sure as the season moseys on along, everything will balance out and he'll jump up a few spots.
Right now, Shestyorkin currently trails Campbell out of Toronto (and who knows when the Leafs will ever play again) by .03 points:
Lastly, and before getting into the rest of the news – you know one of my favorite expressions that I frequently use on this site – "SPECIAL TEAMS SWING GAMES!"
This game tonight featured the league's best power-play, the Edmonton Oilers, going against the league's fifth-best penalty kill unit:
And as we saw tonight, the Rangers PK did their job, as they shut down the heralded Oilers' power-play. That's extremely impressive.
---
Prior to Gallant meeting with the media on Monday afternoon, the Rangers announced that both Ryan Lindgren and Kevin Rooney were out of COVID protocol. Artemi Panarin, who found himself on the flu list yesterday, remains there.
In a corresponding move, with Rooney back, forward Timothy Gettinger was returned to the Rangers taxi squad. Defenseman Zac Jones was not. In fact, Jones got the start on the third pair tonight, where he replaced Nils Lundkvist.
During his pregame chat with the media, Gallant wouldn't tip his hand one way or the other, regarding his starting line-up. However, for the second time this year (he's now 2-2 in '22), he did announce his starting goaltender, where he said that Alexandar Georgiev would get the start.
(And after winning both of these games, perhaps Gallant should keep on telling the media who he's going to put in net!)
As talked about last night; going into this home-set, I thought the two Ranger goalies would split these two home games, since Gallant doesn't like to give his goalies back-to-back games. At the same time, I also thought CZAR IGOR should've went tonight, but that's me – as I always want to see a goalie off of a shutout get the next start.
Plus, with this game being the only game of the league played on Monday night – I thought every hockey fan should've seen the Rangers best in net (Shestyorkin) against the Oilers dynamic duo (Draisaitl and McDavid).
(To be clear, I'm fine with whatever Gallant does. I had no issue with Georgiev going – something I said prior to the game on social media, so this isn't a case of hindsight being 20/20.)
However, no matter, as Georgiev did his job, helping the Rangers to not only a victory, but FIRST PLACE too!
In something mildly, and I mean mildly, related; prior to the game, the Rangers were emailing their fans, where they offered tickets for as low as $55:
To be fair, one thing doesn't exactly have to do with the other. After all, I received this email prior to Gallant's announcement of Georgiev's start.
In addition (and as talked about 7867866789678967 times before), there are a bunch of reasons for the Rangers light attendance as of late (white collar crowd no longer in Manhattan, lack of tourists, limiting the pool of people who can legally attend, etc.)
And of course, another reason for small crowds are the Rangers high-priced ducats, which had been an issue long before COVID's ugly head came rearing in.
With that all said, here was what Gallant went with on Monday night:
Here's the text version, in case that graphic is too blurry:
FIRST LINE: Kreider/Mika/Kakko
SECOND LINE: Lafreniere/Strome/Goodrow
THIRD LINE: Hunt/Chytil/Gauthier
FOURTH LINE: Rooney/McKegg/Reaves
FIRST D-PAIR: Lindgren/Fox
SECOND D-PAIR: Miller/Trouba
THIRD D-PAIR: Hajek/Jones
And in net, Alexandar Georgiev
---
BOX SCORE time.
The following information and graphics come from the new world-wide leader in NHL coverage, ESPN.com:
SCORING:
PENALTIES:
TEAM STATS:
THREE STARS:
GOALIES:
| | | | | | | | | | | |
| --- | --- | --- | --- | --- | --- | --- | --- | --- | --- | --- |
| SA | GA | SV | SV% | ESSV | PPSV | SHSV | SOSA | SOS | TOI | PIM |
| 28 | 4 | 24 | .857 | 19 | 0 | 5 | 0 | 0 | 60:00 | 2 |
| | | | | | | | | | | |
| --- | --- | --- | --- | --- | --- | --- | --- | --- | --- | --- |
| SA | GA | SV | SV% | ESSV | PPSV | SHSV | SOSA | SOS | TOI | PIM |
| 34 | 1 | 33 | .971 | 29 | 1 | 3 | 0 | 0 | 59:42 | 0 |
---
Dave Maloney, as he always is, was FABULOUS on the pregame show. Then again, I think the M$GN could pluck some junkie out of Penn Station, and they'd be a refreshing alternative than the usual tripe we get out of Valiquette. (Have you noticed – I'm not a fan of analytics!)
It's so nice to hear from a player that actually played, knows the game, and talks about the stuff on the ice – and not what his spreadsheet expected.
Maloney said to expect Fox and Lindgren to get a lot of time tonight, especially against McDavid. He would be right.
The ex-captain also said that Georgiev needs to stay in his own net (where he didn't mention the name of Brian Elliott while saying this) and let the game come to him. Maloney then raved about Georgiev's recent stretch and said he'd be good. That proved true as well.
Maloney would later go on to say that because of his new role on the Rangers penalty kill, it has allowed Chris Kreider to become more involved in these games, where in turn, it's helped Kreider's offensive game. I never thought of that before. I'm inclined to agree.
Kreider, part of two successful penalty kills in this game, would then go on to score a power-play goal too.
This is what you'd call a REAL-EYE-TEST ANALYSIS!
---
Lastly, and as I breeze through our usual M$GN bit; due to runny noses, the Oilers production staff couldn't enter M$G. Instead, the M$GN feed of this game was broadcasted in Canada, where those mother-canuckers had to hear the word "FABULOUS" a few hundred times.
Since this broadcast served not only as a dual-broadcast; but aired in two different countries too – Sam and Joe, who usually praise the opponent and wack their wieners to them anyway, really went out of their way to focus on the Oilers all game long.
While Sam did get giddy about the Rangers at times (he also nearly had an orgasm when he got the #CadillacTrivia question correct too, shrieking out the word "BINGO!") – these two kind of adopted a "national broadcast" style, as they talked about the two teams equally, rather than just focusing on the Rangers.
I thought this was understandable, but as stated, it's not like these two don't "reverse jinx" and "mush" the Rangers on a daily basis anyway!
And let's be happy that for all the "mushing" they were doing, none of their bad "juju" hurt the Rangers on this night!
Game review time!
---
After Mika won the first draw of the game; fifteen seconds later, Koskinen, facing pressure, lifted a puck over the glass. The Rangers would immediately go on the power-play.
The PP1 unit had their chances, where Koskinen made two good saves on Kreider, and another save on Fox. Once the PP2 unit came on with 56 seconds remaining on the man-advantage, they couldn't get anything going. Instead, the Oilers penalty kill made three clears and that was that.
As mentioned last night, in the Rangers 4-0 win over the Bolts, the team blocked eighteen shots for CZAR IGOR, while Tampa only blocked three shots for Vasilevskiy.
In tonight's victory, the Rangers upped themselves four blocked shots better, where they blocked 22 shots in all for Georgiev. The Oilers only blocked three shots for Koskinen.
And let's face it – these analytical geeks will always ignore the importance of blocked shots. It's why these mooks always buried Dan Girardi – despite Girardi's status as the NHL all-time blocked shots leader.
These forty blocked shots (between these last two games) tells you that this team is functioning as one. They are playing as a team. There are no egos. Everyone is blocking shots too – stars, veterans, rookies, everyone! They've all embraced the concept of team play, and that starts at the top with Gerard Gallant.
Let me put this in capslock for emphasis – THIS SHOULD NOT BE OVERLOOKED.
---
After Fox blocked a Draisaitl try, the third line came on and battled, where they won some wall battles. This then led to Hunt getting a shot off, a shot that hit the side of the net.
Once Koskinen stopped Kreider again (CK20 had three shots on goal in the first 3:30 of the game), it was Zibanejad's turn to block a shot. Again, no egos at all on this team!
5:25 into the period, this happened:
Lafreniere on the finish!

What a play from Stromer 🙌 pic.twitter.com/K1zlC8VE08

— Rangers on MSG (@RangersMSGN) January 4, 2022
---
1-0, GOOD GUYS!
While not exactly an "Elliott;" Koskinen went behind his net, said "oh shit," and Ryan Strome forced a turnover and got the puck to Lafreniere. The number one pick then buried the puck into the back of the net – just like he did against Elliott under similar circumstances from two games back.
This is when I was tagged in some social media silliness, where people said, "Lafreniere only scores gift goals." Ugh. MORONS.
Are these goals gifts? Yes and no. However, that shouldn't really be anyone's concern anyway.
What should be the topic of conversation is that Lafreniere is in the right place and his offensive awareness skills are increasing.
These goals don't happen if Lafreniere isn't tracking the puck and in the right position to capitalize.
I don't know how people ignore this. I guess they can't figure this out with their t-squares and heat-maps. Maybe pull your head up for once from your charts, and use your eyes when watching the game!
And as fans, shouldn't we all be happy that Lafreniere is capitalizing on these chances?
The guy scores goals and people still complain. After all, just imagine if it were Chytil, and not Lafreniere, in these situations? These pucks would've hit some homeless tent camp at Newark Penn Station!
It should also be stated that the returning Ryan Lindgren set this whole play up, by simply dumping the puck into the zone, which then set up Strome in scaring the bejesus out of Koskinen.
---
Following the goal, the same play almost happened again, but after this Koskinen turnover, the Rangers couldn't find their second goal of the game – at least not yet.
Eight minutes into the first period, the Oilers only had one shot on goal, a Georgiev save on Puljujarvi.
With under 9:30 to go, Sceviour went on a breakaway, but he went wide. However, he'd get the puck back, where Georgiev denied him for good measure.
In a funny play, McKegg was sent into Koskinen's net. No call. However, once inside of the net, Koskinen kept McKegg trapped and wouldn't let him leave. No interference call on that either. However, McKegg then pushed Koskinen and the Oilers crappy goaltender dove as if he was Rodney Dangerfield in "Back to School." The refs decided not to bang Koskinen for embellishment here either, as the Oilers got away with three separate penalties on one play. Excellent officiating. Where's Howie S.?
The Rangers fourth line, the best the franchise has ever had since the 2014 and 2015 runs, were once again FABULOUS tonight. Ryan Reaves in particular stood out with some big hits, where he finished as the game's leader in this department, with six in all.
The new second line, motoring all game, had a good forecheck going on during the final minutes of the period. However, they'd be denied here with around four minutes to go. Once the Oilers got the puck following this forecheck, Georgiev denied the wet Nurse.
Slater Koekkoek, who from this point forward I'll refer to as Slater, as his surname gives my spell-checker an aneurysm; got crushed by Ryan Lindgren, just before Georgiev denied Barrie of a goal.

Around this time on social media, I remarked how great Lafreniere looked on the second line, and in general – how well the second line was playing as a unit. That would prove prophetic later on – despite the previous goal scored by the line. (It would only get better.)
After one period, we remained at 1-0, and where the Rangers almost doubled-up McDavid's men in the SOG department too, at 11-6.
And as mentioned earlier, Strome finished this game with three points. Goodrow, in his first game back in Tampa, scored two goals last Friday. He then picked up an assist on Sunday.
In other words, the curse has been broken. It's now the Rangers scoring against their former teams for once, a trend that I'm happy to experience!
This is my way of saying that Ryan Reaves scores on Thursday night in Vegas!
---
As the second period opened up, and as Sam and Joe did everything in their power to will the Oilers into a goal too; Georgiev shooed away a McDavid attempt.
On the next possession, Lindgren ate a puck, which was deflected, right in the mush. He wouldn't miss a shift, where in fact, Adam Fox, when sitting next to his defensive partner and roommate, shared a laugh with #55 about this misfortune.
After Koskinen stopped Hajek, Georgiev stopped McDavid and broke Hyman's hopes for a goal too.
As Sam and Joe still lamented over the Oilers woes, 3:49 into the period, this happened:
Laf ➡️ Goodrow ➡️ Goal pic.twitter.com/hDirKFJXMG

— Rangers on MSG (@RangersMSGN) January 4, 2022
---
2-0, GOOD GUYS, as Lafreniere returned the favor to a linemate and set up Goodrow for this quick tally. Man oh man, how "good" has Goodrow been lately?
Following the face-off after the goal, Lafreniere, still on the ice, then tried to set up Reaves. This try wouldn't be successful, but as was the case all game, #13 in blue was creating offense.
Between Mika heating up (he didn't score tonight, but give him a pass, since it was his job tonight to shadow McDavid) and now Lafreniere showing off his potential – this team continues to become more dangerous than ever before. Their record reflects as much. (And they are doing all of this without Panarin.)
During back-to-back Oiler possessions, two of the six alternate captains helped out their goaltender, as both Trouba and Zibanejad cleared perilously loose pucks in front of Georgiev, which prevented easy Oiler tap-in attempts.
With 13:34 to go in the middle stanza, Slater held Mika. However, just 31 seconds into the power-play, Kakko was boxed for hooking Shore. Of note, that's now two times in three games where Kakko took a penalty while on a Rangers power-play. In his defense, both calls were bullshit, as he was a victim of circumstance and questionable zebras.
On the foreplay, Miller was stopped by Koskinen and then Mika hit a crossbar. Neither team's power-play scored during all of this, and with nearly eleven minutes remaining, both teams returned to full strength.
Once back to five-vs-five, the third line had a 3×1 try, but Chytil couldn't get a shot off. Micheletti wasn't happy about this. Neither was I, but sadly, I also expected it.
After Georgiev made a few saves; Koskinen then made back-to-back great saves on both Kreider and McKegg, robbing the latter on a one-timed deflection with 7:45 remaining in the period.
A stretch of nearly eight minutes of whistle-free hockey took place here, where with just six minutes on the dot remaining, Benson found McLeod all alone to the right of Georgiev for an easy tap-in goal. 2-1, good guys.
This goal wasn't on Georgiev, as McLeod got behind the defense and the pass made its way through cleanly.
Now within one, the Oilers heated up a bit here and found their second wind. No matter, as Georgiev wouldn't give up another goal in this game.
The Rangers would get another 3×1 try, but Adam Fox, on the ice for over two minutes as a result of an icing; over-skated a bit, which then allowed Koskinen to reposition himself and keep the Norris winner off of the board.
In the final minute or so, Georgiev made two more saves, upping his save total to 19 at this point in the game.
As the horn went off, the Rangers remained up by one goal.
Up next, the Rangers would try to repeat their third period success from the day prior – which they did.
Even better, the Rangers looked better during this third period than they have looked during most of their third periods from this season – or at least as of late.
---
Zibanejad, who wasn't as successful at the dot as he was during the last two games (6 of 15, for a winning percentage of 40%), did win the first face-off of this third period. However, the Oilers would get the first shot on goal of the period, just 43 seconds in, as Georgiev stopped Foegele.
As both goalies exchanged saves, with 17:40 remaining in regulation, McLeod tripped McKegg.
1:12 into the Rangers power-play, Adam Fox fired a shot from deep, and the puck trickled past Koskinen. 3-1, GOOD GUYS!
On this goal, it looked like Fox had it, but on replay, we saw that Kreider had deftly and skillfully deflected the puck. Either way, this gave the Rangers a much-needed insurance goal. It also gave Fox another point, and even better – gave Kreider his 12th PPG of the season (career-high) and his 20th goal overall.
And if I said it once, I've said it 785678578579659 times this season – not only will Kreider eclipse the 30 goal mark this season – he'll hit 40 too!
With 13:27 to go, Trouba blocked two more shots back-to-back. This set up Lafreniere for a try on the other end, a save for Koskinen.
After Gauthier showed us that he'll never score again; with 11:55 to go, Yamamoto slashed Ryan Strome. The Rangers power-play wouldn't score here. In fact, for the second time in the game, they took a penalty while on their own power-play, as Trouba high-sticked Sceviour.
In turn, after some minimal foreplay, the Oil had 1:38 power-play time. This would lead to the save of the game:
GEORGIE! GEORGIE! GEORGIE! pic.twitter.com/SujI893M3h
— Rangers on MSG (@RangersMSGN) January 4, 2022
---
After McDavid embarrassed the Rangers and Georgiev in Edmonton, it was the Bulgarian's turn to extract revenge, as he made a FABULOUS, ABSOLUTELY FABULOUS SAM, save on McDavid.
I'd have to go back and look at every Georgiev save from this season, and perhaps I'm living in the moment here – but I thought this was the best save that #40 has made this season – especially considering who he stopped and the circumstances (Oilers PP).
And needless to say, M$G exploded after this save, with enormous chants of "GEOR-GEE! GEOR-GEE! GEOR-GEE!"
I've done my piece on Georgiev before, but this had to feel good for him. The once former starter of this team, for as brief as it was, and who is now relegated, showcased himself to the entire NHL tonight.
(And as said before, I think this is Georgiev's last season in New York, one way or the other. For now, I'm just happy to see him succeed.)
With 5:49 to go, the Rangers put a bow on this contest:
get pucks to the net!!!

Stromer gets his 8th goal of the season pic.twitter.com/FIcLVfYOpY

— Rangers on MSG (@RangersMSGN) January 4, 2022
---
4-1, GOOD GUYS, as Strome got some puck luck, courtesy of Barrie's skate. But hey – they all count the same.
And for a season full of cliches and adages, how about this one – "good things happen when you shoot the puck!"
Even better, and from the REAL STATS department, Fox got an assist here, which pushed him one point over Hedman. Also, Goodrow got an assist here too, which meant that every member of the second line had a multi-point game.
And did I mention that the Rangers have now defeated two great teams (I know the Oilers are struggling, but they can flip the script as fast as anyone), without the $11.6M Artemi Panarin?
(AND LET ME BE CLEAR: this is not an indictment about Panarin at all. This is my way of saying that this was a TEAM WIN and that the Rangers are personifying the adage of "NEXT MAN UP!")
With 2:40 to go, Foegele ended any chance of an Oilers comeback, as he high-sticked Trouba.
The Rangers power-play didn't really try to force the issue here, as they played conservatively a bit, and as they should've. (And perhaps because of how lethal the Oilers can be, Gallant didn't reward his fourth liners with any PP time here as he has done in the past during similar situations.)
With 35 seconds to go, and to remind everyone that he is struggling, Chytil shot a puck wide while two feet away.
4-1 your final, for your FIRST PLACE (have I mentioned this yet?) NEW YORK RANGERS!
---
It's late as I write this and I have to pack for my upcoming trip – but you owe it to yourself to watch the Rangers YouTube channel, and enjoy the post-game interviews.
Everyone was praising everyone. Georgiev didn't take an ounce of credit for the win, as he thanked his teammates for blocking shots and helping him out all game. Strome was praising Lafreniere. Lafreniere was praising the veterans for helping him. You couldn't wipe the smile off of Gallant's face, a head coach, who time-and-time again, has pressed every right button this season.
Enjoy it Ranger fans!
And with the Capitals and Canes idle for the next two days; once the Rangers play next, this Thursday in "Sin City," they'll start that game still as the first place team of the Metro. They may even remain as first place in all of the league too!
PLUGS time, followed by a few site programming notes.
---
The first plug of tonight's blog – the mandatory plug for my new book, "The New York Rangers Rink of Honor and the Rafters of Madison Square Garden".
As mentioned previously, the book is now available in hardcover, in paperback and in Kindle formats. To purchase a copy of the book, visit this link:
https://www.amazon.com/Rangers-Rafters-Madison-Square-Garden-ebook/dp/B09CM5N2WD
For those still looking for signed paperback versions of the book, I have re-ordered more copies. I now have 14 signed copies for sale at $25 a pop (includes shipping price) through me directly. Here is all the information on that:
---
Here are my last few blogs, in case you missed them:
---
---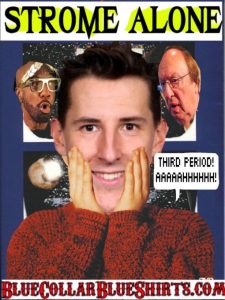 ---
If you haven't already, subscribe to this blog for the next update:
---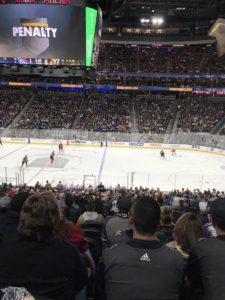 Up next: the Rangers head out west, starting in Vegas on Thursday night.
As mentioned last blog, and for the last month – I'll be attending the next three Ranger games. Pray to the hockey gods for no interference from omicron and that these games go off as planned!
Site-wise, the next three game recaps will be posted extremely late and will be shorter than usual.
As you may know already, I use Twitter as a running notebook, where I then reference my tweets when writing these blogs. However, when I go to a game, outside of taking pictures during whistles/TV timeouts – the phone stays in my pocket.
I think my plan is to post a ton of pictures from each game, and then write a short recap. If you find these blogs via social media or other outlets, I'd suggest subscribing to the site to get first access to everything.
WHAT. A. WIN.
WHAT. A. TEAM.
Stay FABULOUS my friends.
As always here, thanks for reading and…
LET'S GO RANGERS!
Sean McCaffrey
BULLSMC@aol.com
@NYCTHEMIC on Tweeter