Greetings and salutations everyone and welcome to another blog here on BlueCollarBlueShirts.com. One last time (or at least until exit interviews) – "Thank you to the 2021-22 New York Rangers."
(You can read my thoughts from the final game of the season here: https://bluecollarblueshirts.com/61122/ )
However, the 2021-22 season is now complete, and we're somewhat in a mode of "what have you done for me lately?
Of course, that is somewhat of an exaggeration. Perhaps the better quote here would be, "what will you do for me now?"
However you want to put it, the fact remains – the off-season is now upon us – where Chris Drury wasted no time on Sunday morning in getting the ball rolling.
Put it this way – the 2021-22 squad haven't even done their required media exit interviews yet – but here we are, now talking about what lies in the weeks ahead!
This all started with the head honcho of the organization, the man sitting in the big chair at 33rd and 7th; as no less than twelve hours following the Rangers' Eastern Conference Final loss to the Tampa Bay Lightning on Saturday night; come 11:00AM Sunday morning, Chris Drury made his first move of the off-season, when he signed Vitali Kravtsov to a one-year contract extension.
And on an aside, but is it me, or does anyone else find it both ironic and hilarious, that after beating the "NO QUIT IN NY" drum during the past six weeks, that Drury's first move of this off-season was to re-sign a two-time quitter in Vitali Kravtsov himself?
The irony isn't lost on me!
---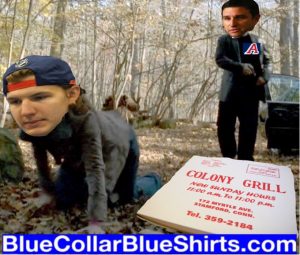 Like anything else Kravtsov related, the news of him re-signing with the Rangers made me chuckle. It also made me groan, as in, "oh man, I have to write about this guy again!"
The news was first broken by his agent, Dan Milstein, with this simple tweet:
What also made me crack up on Sunday following this tweet, is how one of the Rangers' beat reporters pulled an "ESPN," and wouldn't credit the original source of this news:
The way these reporters try to take credit for breaking news aside; Mercogliano's tweet, where he confirmed what both Milstein and Freidman had already put out, is accurate.
Mercogliano's speculation is also spot-on.
If there's anything to take out of this news it's this – currently, Vitali Kravtsov is a New York Ranger.
Whether that remains the case throughout the summer is another thing.
While I don't want to recap every piece of minutiae regarding Crybaby Kravtsov's Rangers' tenure for the millionth time (you can check the archives of this site for all of that) – he did get what he wanted with this contract – an "escape clause." (My phrase, not the technical contractual phrase.)
Kravtsov, who prior to re-signing with the Rangers, had just turned down a KHL contract with his home team, Traktor Chelyabinsk, following their 2021-22 season.
(In case you forgot – the Rangers had previously loaned him to Traktor with a condition of they couldn't recall him until Traktor's season was over, following Kravtsov taking his ball (or puck) and returning home to Mother Russia – and for the second time during his Rangers' tenure.)
#74 (did you remember his jersey number – be honest!) had expressed his interest in trying to resume his NHL career when he first turned down Traktor's offer. This extension with the Rangers is his gateway back into the top hockey league of the world.
---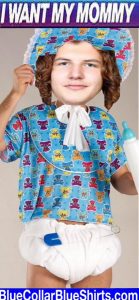 As everyone and their mother knows by now, had Kravtsov not ran back home to his parents when things didn't go his way, and had he accepted his assignment to Hartford at the start of this 2021-22 season – then he very easily would've made it back to New York.
And had it played out this way, who knows? Maybe Kravtsov would've been playing during the 2022 Eastern Conference Final too.
Between roster injuries, COVID, taxi-squads and everything else – Kravtsov most likely would've been the first forward called up when the Rangers' roster was first decimated with these issues.
Hell, even Anthony Greco got to play with the Rangers this season.
Instead, Kravtsov made his bed with his decision to go home, and in turn, didn't one play game with the Rangers this season.
The relationship between Chris Drury and Vitali Kravtsov has been a rocky one, where at one point during this season, there were reports about the two not seeing eye-to-eye, which first began when Drury served under Jeff Gorton as the assistant general manager of the Rangers and as the general manager of the Hartford Wolfpack.
With this news, at the very least, the path to redemption is there.
Since Chris Drury hasn't spoken about this contract extension, nor have the Rangers even issued a press release about this news neither, all we can do now is speculate.
---
Again, without knowing what Drury's plans are, since he's not on record yet; here are the ways this can play out:
— Kravtsov comes to New York early, gets a jump on training camp and earns a roster spot with the 2022-23 Rangers. From there, and in a best case scenario, everything clicks for Kravtsov and he becomes a major contributor.
— This becomes essentially a "sign-and-trade" deal, where Drury trades Kravtsov away at some point this summer, whether it's at the draft or later on. Since the Rangers now have Kravtsov under contract, it's easier for them to trade him – should they desire.
— Kravtsov doesn't have a good training camp/preseason. From there, the Rangers could try to trade him (for a lesser return), rather than risk waiving him for nothing in return.
— The Rangers waive Kravtsov either prior to the regular season or during the season itself, and allow another team to poach him from their roster and without any compensation. This would be the worst case scenario.
---
I honestly don't know what happens next for Kravtsov, as duh – I don't talk to Chris Drury!
Personally, now with him signed, I'd trade him asap. After all, as the old expression goes, "fool me once, shame on you; fool me twice, shame on me."
Kravtsov has fooled the Rangers twice.
Of course, there's also this expression – "third time is a charm."
Currently, Kravtsov's biggest asset is his paltry salary cap hit. It's only because of that, where I see Kravtsov getting another chance.
It should also be mentioned here that Drury loses no face if Kravtsov doesn't work out – after all, it was his predecessor, Jeff Gorton, and not Drury himself, who drafted him.
The 2021-22 season was the end of cheap contracts for top stars.
Adam Fox, who made $925,000 this season, will earn more than ten times that amount next season, as his cap hit raises to $9.5M.
Mika Zibanejad, who made $5,350,000 for this 2021-22 season, will earn $8.5M during the 2022-23 season.
And while we'll get into all of the restricted and unrestricted free agents in just a bit; currently, according to CapFriendly.com, the Rangers already have $69,041,469 on the books for next season. They only have $13,458,531 to work with this off-season.
Since the Rangers have numerous roster spots/holes to fill for next season, while also being right up against the salary cap too; this salary cap situation, and only this situation, is what could afford Kravtsov this third chance.
At only $875,000, Kravtsov could be a steal for the Rangers next season. And if he flames out again, you can bury him in Hartford or let another team get frustrated with him.
Hopefully, Drury will let us know one way or the other about Kravtsov during this upcoming week.
If Drury says, "Kravtsov is getting every chance to make the team," then that's all you'll need to know.
If Drury says, "no comment," or something akin to that; it could tell us a trade is brewing.
What we do know for fact right now is what I said at the top of this – Drury wasted no time getting his off-season started! The man even works on Sundays!
At this time, let's take a look at the other stuff that Drury will have to attend to this off-season.
---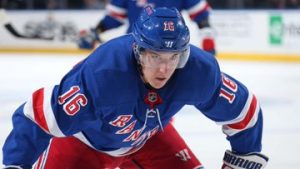 A few things before going into the "should they stay or should they go now?" stuff:
— If you're a regular reader here, or if you're a new one who found this site during the 2022 Stanley Cup Playoffs, let me say this one more time – I hate, hate, and hate the "PROJECTED LINEZ" nonsense – especially since we have no clue what the roster will be in four months time.
— Heck, I hate quibbling about the line-up to begin with; as was evident in all of my writings from this season. After all, you can change lines in game, and more important than that – the head coach knows more than me.
— And for all of the "PROJECTED LINEZ" stuff – who knows who will be healthy and who will be injured come October?
— Despite what some self-appointed "experts" on Twitter (you know, the same experts that buried all of Drury's moves from this time last year) would suggest – there has to be at least one player, if not more, that's completely off of our radar right now.
— While currently, Jets' center Mark Scheifele's name is being talked about as a Rangers' possibility; at the same time – who had Drury honing in on guys like Barclay Goodrow, Tyler Motte and Frank Vatrano? (Previously, guys like Ryan Reaves and Andrew Copp were linked to the Rangers.)
— So to sit back and pretend that we have any clue what Drury is going to do right now would be impossible. What we can do is look at what's on the table already, while also assuming that Drury has an ace or two up his sleeve too.
— One fact that we can use, when trying to guess at Drury's moves, is the one talked about above during the Kravtsov segment – the Rangers have approximately $13,458,531 to play around with.
— Another fact? The Rangers currently have fourteen of a possible twenty-three NHL players signed – fifteen if you count Kravtsov.
— One more fact? The Rangers now have a glaring hole at the center position, which is why people are talking about a Scheifele trade right now.
At this time, let's take a look at the current Rangers' restricted and unrestricted free agents.
---
SHOULD THEY STAY OR SHOULD THEY GO NOW?
UNRESTRICTED FREE AGENTS
---
Justin Braun: the depth defenseman will turn 36 years old next season. While we're seeing older players excel more today than during any other era – I can't envision a scenario where Braun is brought back.
While Braun certainly provides a better game than the Swedish Babysitter Patrik Nemeth; not only is Nemeth's "baby," Nils Lundkvist, under contract, but so is Zac Jones too.
If the Rangers are seeking a reliable veteran d-man to pair up with Braden Schneider next season, they can do better than Braun. It is what it is, as this is not a shot at Braun – it's just business.
---
Andrew Copp: this is a 50/50 thing for me. As you all know by now, you can probably have Copp or Strome, but most likely – you can't have both.
Since the Rangers play in New York, and not in a no income tax state like Florida; the Rangers are forced to pay a bit more and don't get the "hometown" discounts that other teams get.
And for both Copp and Strome – they don't owe the Rangers anything. This is now their time to make the biggest money of their careers.
Of the two, I think I'd prefer Copp, and for two minor reasons.
One, Copp is a year younger. Two, I was a fan of the "TROUBA'Z TREEHOUSE," where you could see the chemistry between all of these deadline acquisitions.
I also thought that Copp was a nice fit for the Rangers, and if you're sniffing around at Scheifele – having a familiar face around wouldn't hurt either.
---
Keith Kinkaid: The Kinky one only played in one game for the Rangers this season. Aside from his taxi-squad stint, he spent the remainder of the season in Hartford.
The Rangers will have a back-up goalie issue to address this off-season, where ideally, you'd like a veteran happy with just playing 15-20 times a year.
Kinkaid, who turns 33 years old on America's birthday (July 4th), could be that guy in theory; but I do think there are better options out there.
Despite what others were saying when Georgiev was struggling this season – Kinkaid wasn't that hot for the 'Pack.
While defenses do tend to stink at the AHL level; Kinkaid finished the season with a 2.94 GAA and .904 save percentage.
In other words, it's not like he exactly played his way back to the NHL.
Due to his age, I'm not sure what purpose Kinkaid serves in Hartford.
The Rangers are pretty much in shit-or-get-off-of-the-pot mode with Adam Huska, a 25 year old who is nowhere near ready for the NHL. He's also a UFA himself.
The Rangers would love if Tyler Wall could claim the starting job in Hartford, but that hasn't been the case yet.
The Rangers are also trying to audition two other prospect goalies out, in Dylan Garand and Olof Lindbom.
Ideally, you'd like to see a combination of two of the three (Wall, Garand and Lindbom) compete for the two goalie spots in Hartford.
Since Huska is younger and has more of a future with the Rangers than Kinkaid, I think the New York native will be elsewhere next season.
---
Greg McKegg: This is another 50/50 thing, but nowhere at the level of Strome vs Copp.
"The Kegger" won't cost you much and you can send him to the Hartford Wolfpack, and in case of emergency – then you can break that glass.
The Wolfpack, like the Rangers, have their own issues with free agency this season. There are many names the Rangers could move on from (and most likely will) down there, including players/contracts such as Tim Gettinger, Anthony Greco, Ty Ronning, Maxim Letunov, Nick Merkley and others.
With McKegg, at least you know he's reliable. For under a million bucks, you could do worse.
---
Tyler Motte: of everyone, both of the unrestricted and restricted variety – Motte would be the first player I'd lock down.
In other words, do what you have to do with Motte, get his contract done and then move on to the bigger issues.
Motte earned $1,225,000 last season and will look for a raise. However, he's worth a bump in pay – just not too much of a bump. ($1.75M makes sense, $3M does not.)
You need these intangible fourth liner types to win Stanley Cups, players that grind and kill penalties.
Motte was a diamond in the rough for Drury. He should shine that diamond up next season with a new contract.
---
Kevin Rooney: #17, now approaching the age of thirty years old, only ran the Rangers $750,000 last season.
What's the most he can make on the open market? $1M? For that money, I'd bring him right back, where like McKegg, he can be used when needed for the Rangers and spend time in Hartford too.
---
Ryan Strome: a #16 who is the biggest unrestricted name that the Rangers will have to address this off-season.
Strome made $4,500,000 last season, and now at the age of 29 – he is going to look for the biggest payday of his career – and as he should.
Very easily, Strome could earn somewhere around $6M+, especially on teams looking to get to the salary cap floor (Buffalo, Arizona, etc).
For Drury, it boils down to three things:
1 – Do you care what Artemi Panarin thinks? After all, it's not like Strome and Panarin (and with all due respect to their injuries) were lighting it up during the postseason. Furthermore, Panarin, at $11,642,857, is your highest-paid player and takes up 14% of the cap. It's up to HIM, and not someone else, to take over during the playoffs.
In other words, if I were Drury, I wouldn't care what Panarin thinks. Panarin has to do his job, no matter who his center is.
2 – Andrew Copp, as discussed before.
3 – Term vs cap hit. Strome, as mentioned, turns 29 years old next season and most likely will be looking for term.
How long do you want to lock him up for? Will Strome take less money for more term, or is he looking for big money for 3-4 years, where really – the Rangers don't have that big money to spend anyway.
In a perfect world, Strome would take less than he made this year – but that's not happening.
I'm a big Strome fan. I just don't see him here next season – especially if there are any legs to the Scheifele rumors.
---
Frank Vatrano: "The Rifle" is now coming off a three-year deal, a deal he first signed in Florida, where he earned $2,533,333 per during these past few seasons.
Like others, he's due for a raise.
I like Vatrano. I like the chemistry with Trouba, a team leader. I like the fact that he shoots the puck – an often lost art for the Rangers.
However, can the Rangers afford Vatrano?
Without the salary cap – I'm sure re-signing him would've been a slam-dunk easy decision.
Vatrano, who should be asking for $3M+ this off-season; if signed, would bring the Rangers' available cap space to nearly an even $10M.
You gotta figure that either Strome or Copp will then come close to cutting that $10M number in half.
It really comes down to what Drury is thinking here. Is he thinking about the cheap Kravtsov? Is he thinking about a draft pick taking the league by storm (Brennan Othmann), or like Vatrano himself this season – is Drury eyeing a player with a similar skill-set that comes with a cheaper price tag?
In my heart, I feel that Copp and Motte are back. I'd like to see Vatrano back too, but of the three, he's the one I'm the most unsure of.
---
SHOULD THEY STAY OR SHOULD THEY GO NOW?
RESTRICTED FREE AGENTS
Sammy Blais: as mentioned before on this site, this is a tough one. It's not his fault that P.K. Slewban ruined his season during a contract year.
If there's any "positive" about Blais' season-ending injury, at least from the Ranger end of things – he'll come cheaper than had he played during the season.
Since we all know that you need depth and veterans during the playoffs, I think Drury keeps him. It's a low-risk/high reward type of a deal.
---
Julien Gauthier: The Rangers have enough guys who can't hit the net. It's time to move on.
---
Alexandar Georgiev: we already know the deal – he's gone and will try to compete for a starter's job elsewhere.
The best of luck to him, as unlike others – I thought there were more good times with him than bad times. His timing was just bad, as he was good enough to wrest the starting job from Lundqvist at the end, but nowhere as good as CZAR IGOR.
Every GM in the league knows that Georgiev is out the door, so Drury won't get much back in a trade. As a make-good to the BULGARIAN BEAST, Drury may just let Georgiev explore his options anyway.
---
Libor Hajek: While Hajek only made $874,125 last season; I don't even know why he was re-signed during the past off-season in the first place. Seemingly, neither did head coach Gerard Gallant.
He's gone. The Rangers have a ton of d-men who already can't crack the roster, and with five spots already locked up (Fox, Lindgren, Miller, Trouba and Schneider) – Hajek will never become a regular of the blue line in New York.
---
Kaapo Kakko: As I write these words prior to exit interviews – we don't know the reason why Gallant decided to scratch the young Finn during Game Six.
There is some chatter that perhaps Kakko was scratched for disciplinary reasons, but at this time – that's all it is, chatter and rumors – and not a fact – yet.
One thing is for certain – Kakko has not panned out to his potential, where again, we can use that three letter word of "yet."
It's also tough to judge his value.
He pretty much missed the meat of the 2021-22 regular season with injuries, and whenever he did play, he wasn't that hot. He only scored seven goals last season – two against crappy Philadelphia, two against the even crappier Coyotes, and one empty netter to boot.
That's not what the Rangers envisioned when they took Kakko second overall during the 2019 NHL Entry Draft.
At the same time, you don't want to see him walk and develop into a star elsewhere.
And while everyone loves the whole "KID LINE" moniker, let's face it – Chytil and Lafreniere were doing the heavy lifting. Kakko's two goals in nineteen playoff games wasn't the highlight of that trio.
And you also know it's bad that people are throwing parties that rival New Years Eve whenever Kakko scores a goal – as it feels like a yearly thing, rather than commonplace.
The two nastiest words at the this time of the year will be brought up regarding Kakko, as in "offer sheet."
Will some team attempt to overpay Kakko, and try to pry him away?
And really – is there any issue between Gallant and Kakko right now? We just don't have the answers.
Gun to my head, Drury re-signs Kakko – but I think there will be a lot of twists and turns before getting there.
---
Before taking a look at free agents and draft picks, let's get this out of the way one more time – the Rangers have to name a captain prior to the start of the 2022-23 season.
While yes, going with the unorthodox six alternates did work out (let's not forget, the Rangers finished third-best in the NHL); enough time has passed. We need a captain.
Furthermore, with the Bolts vs Avalanche set for the 2022 Stanley Cup Final, we're now guaranteed that a team with a captain will win the Stanley Cup – a trend that's now up to fifty years. (49 seasons – due to the 2004-05 lockout.)
The last team to win a Stanley Cup without a captain? The 1972 Boston Bruins, who were led by two Hall of Famers (and there were other HOFer's on that team too), one of the greatest defensemen of all-time, Bobby Orr, and one of the greatest scorer's of all-time, Phil Esposito.
And of course – that 1972 Bruins' Stanley Cup victory came at the Rangers' expense, and in another "what if?" of franchise history, as in "what if Jean Ratelle was 100% healthy?"
The three leading candidates for Rangers' captain remain the same – Chris Kreider, Mika Zibanejad and Jacob Trouba.
Of those three, I'd throw Mika out of the mix.
After all, just look at any post-game interview where Mika and Kreider were at the podium. Kreider was the top dog, while Mika acquiesced to him each time. Kreider is the big brother in that relationship.
Trouba has his friends here and is a veteran. He also has the big contract. However, of he and Kreider, I still have to go with CK20. He's been here longer.
Perhaps more important than that? Kreider is there for the media win-or-lose. Trouba tended to miss interviews after big losses, including the Rangers' Game Three loss to the Bolts.
There are two other candidates to talk about.
The darkhorse is Ryan Lindgren, who plays by example – but at the same time – isn't much of a media guy, nor a guy who talks back to referees/officials like Kreider and Trouba do.
The other contender is perhaps a future captain down the line, in Adam Fox, who begins his 7-year deal, worth $66,500,000 overall, next season.
However, if Fox isn't the answer now, and if you want to wait a bit, then give Kreider the damn "C" already.
Either way, there needs to be one face that represents the team.
Enough is enough already. Even the freakin' Seattle Kraken had a captain (who they then traded) this season.
They'll probably name a second captain before the Rangers name their next captain! And let's hope that's not the case!
---
As we work our way down to the end here, we now know all about the salary cap and the decisions that Drury will have to make.
Just like Kravtsov, it's in the Rangers' best interest to have cheap young talent in the mix.
Left winger Will Cuylle, who was at Rangers' training camp last year, may get a shot.
If you recall, Cuylle was the player that the Rangers drafted sixtieth overall (second round) during the 2020 NHL Entry Draft, after trading the useless Lias Andersson to Los Angeles. He was also a draft pick of the old regime.
However, it's another left winger, Brennan Othmann, the Rangers sixteenth overall pick of the 2021 NHL Draft (a Drury pick) that inspires higher hopes.
While you can't look at stats from the minors and think that it will lead to automatic success (Pavel Brendl anyone?), Othmann tore up the Ontario Hockey League this season with 50 goals and 47 assists in 66 games played. Not too shabby.
Othmann's Flint Firebirds fell short in the OHL playoffs, where they lost in the semifinal Western Conference round during a Game Seven.
However, in his nineteen playoff games played, Othmann continued his torrid scoring pace, where he finished with 9 goals and 15 assists in 19 games played.
On social media, I've seen many excited Ranger fans pump Othmann's tires to unrealistic expectations.
Listen, I get it, I hope he rips shit up next season too. However, hasn't anyone learned anything from Alexis Lafreniere, the number one overall pick of the 2020 NHL Entry Draft?
In other words, temper your expectations and enjoy the ride – but best case scenario – Othmann makes the team out of camp. Then again, due to the left wing position, he made need some time in Hartford anyway.
As they say, we'll see.
---
When it comes to the 2022 NHL Entry Draft, the Rangers don't have a first round pick, due to reaching the Eastern Conference Final. (As you know by now, Winnipeg has their pick, as a result of a trade condition agreed to during the Copp deal.)
And even if the Rangers did have their first round pick, it would've essentially been a second rounder anyway, due to their finish this season.
In other words – I don't care about the Rangers not having a first round pick this season. I much rather be talking about playoff hockey than ping-pong balls.
Last but not least here, a look at some of the free agents.
---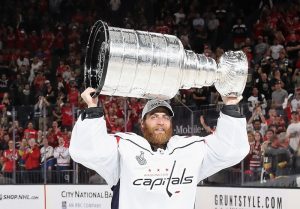 Obviously, it will be tough for the Rangers to be big money spenders during free agency, that is, unless something incredibly crazy happens, like trading Panarin's contract away. (And #10 has a NMC, so that's not going to happen anyway.)
Of the highest-paid players from the 2021-22 season who are now free agents, you can rule out all of them.
Evgeni Malkin isn't coming to the Rangers. He'll stay with Pittsburgh or maybe go to Montreal.
P.K. Slewban? Yeah right.
Claude Giroux had no interest coming to the Rangers during the deadline. He's more likely to stay in Florida than to reunite with Philly.
Patrice Bergeron? I think it's either Boston or retirement.
If there's any big free agent I'd love to see, and as I said last year at this time, it's Matthew Tkachuk from Calgary. However, he's a restricted free agent and Calgary would be idiotic to let him walk.
Rather than continuing on with names that the Rangers won't be in on, let's address their two biggest needs – a center and a back-up goalie.
Center Mark Scheifele, as mentioned before, has been linked to the Rangers, but he still has two years left on his NMC deal with Winnipeg.
If the Rangers don't trade for him, and assuming they want a change/upgrade from either Strome and or/Copp, they could be looking at Filip Forsberg out of Nashville – a Forsberg who may carry a price tag that's too high. (He made $6M last season and is due for a raise.)
Other names available include Paul Stastny, from Winnipeg too, whose prime years are admittedly behind him. Calle Jarnkrok, who just finished up with Calgary could help serve a purpose. Ditto Vinny Trocheck from Carolina, who the Hurricanes will most likely try to retain.
Another center that may be had, and again, assuming that the Rangers move on from Strome and Copp, is Nazem Kadri from Colorado, a player that most certainly fits Drury's vision. He too will carry a high price tag next season.
And as stated earlier – there are probably names that Drury is looking at that we aren't even thinking of.
---
With Alexandar Georgiev out the door, the biggest goalie of this season's free agency class is Marc-Andre Fleury. It's hard to see him returning to Minnesota, where he finished out the season. It's even harder to see him as a Ranger, as it's much easier seeing him finishing out his glory years back out in Pittsburgh.
There are many veteran goaltenders who are free agents, including Darcy Kuemper (too much money), Mikko Koskinen (NO WAY), Thomas Greiss (he does play well at M$G), Jaroslav Halak (he too plays well at M$G), Martin Jones (past his prime), Jack Campbell (not interested, or at least I'm not), "Big Save" Dave Rittich (no shot), and others.
However, I'm still drawn to Braden Holtby, a Stanley Cup champion (2018) and a former Vezina winner (2016).
It's true that Holtby, who turns 33 years old in September, has had some down years ever since leaving Washington, but he's also had a great attitude about embracing a back-up role, both to Thatcher Demko (VAN) and Jake Oettinger (DAL).
And should the Rangers make a play for him – who better for CZAR IGOR to learn some more "delay of game" tactics from, than the master of throwing his mask off himself, Mr. Holtby!
Holtby's a winner. He's had his time in the sun. He's won the hardware. He won't be looking to compete for CZAR IGOR's job – he'd only be looking to help him.
For a team that values veteran experience, why not Holtby?
Put it this way, Alexandar Georgiev made $2,425,000 last season. Holtby made $2M, and perhaps could be had for less than that.
In a league where every salary cap dollar counts – you could find some savings and value with Holtby.
---
Closing remarks about the upcoming off-season? I'll be fine with whatever Drury does. His track record, despite his short sample size, is already amazing. Until he gives me a reason to doubt him – I won't.
Up next on this site: exit interview coverage, where I guess I'll then have some more final thoughts on the 2021-22 season.
PLUGS TIME.
---
My first plug of tonight's blog – the mandatory plug for my book, "The New York Rangers Rink of Honor and the Rafters of Madison Square Garden".
As mentioned previously, the book is now available in hardcover, in paperback and in Kindle formats. To purchase a copy of the book, visit this link:
https://www.amazon.com/Rangers-Rafters-Madison-Square-Garden-ebook/dp/B09CM5N2WD
For those still looking for signed paperback versions of the book, I have re-ordered more copies. I now have a few signed copies for sale at $25 a pop (includes shipping price) through me directly. Here is all the information on that:
---
Here are my last few blogs, in case you missed them:
---
---
---
If you haven't already, subscribe to this blog for the next update:
---
Enjoy the summer – even if I'll keep on plugging away here.
Like Mr. Rogers once said, "won't you join me?"
LET'S GO RANGERS!
Sean McCaffrey
BULLSMC@aol.com
@NYCTHEMIC on Tweeter