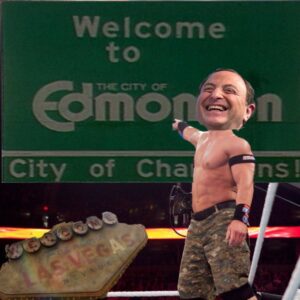 Greetings and salutations everyone and welcome to another blog here on BlueCollarBlueShirts.com. As I've been saying all along here, and despite just writing a 10K word blog just two days ago, there's so much news breaking around the NHL on a daily basis. There's even more Rangers news to get into too!
In tonight's blog, I'll have a full recap of Ron Duguay's "Up In The Blueseats" podcast. (And to answer some questions I got on email, yes, these podcast recaps won't be as lengthy once I start working full-time again and/or when the NHL resumes play!)
Elsewhere on this blog, I'll look at the recent stuff going on with Vitali Kravtsov, as he's now back in NY & with seemingly a new attitude to boot.
And finally, last but not least, and of course the most important news, I'll have a full update on the NHL's resume to play plans. A major bombshell was dropped today, as you can see by the graphic pictured above. As I've been saying all along here, as we rapidly approach the league's target date of resuming play, expect a ton of news to pour out, day-by-day.
However, before getting into everything, as usual, the PLUGS segment of the blog. In case you missed them or need a refresher, here are my latest manifestos: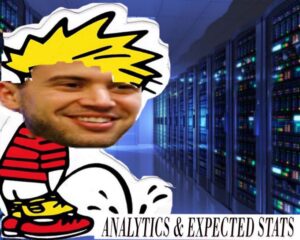 ---
---
---
---
---
---
As has been the case since mid-March, I have talked a ton about the corona virus/COVID 19 stuff on this blog/site. I know everyone is sick about talking about this topic, but how can you ignore it? The virus impacts our daily life every day. As mentioned previously on this site, and as you're probably well aware of, I'm not a scientist or a medical professional. Hell, I'm not even someone who can be considered as an "essential worker" either. I'm just someone who tries to read as much information as possible.
While I want to avoid the topic of politics on this blog, I do have to say a few things, but I'll try to limit myself here. The biggest thing I want to get across to you tonight? It's this: "THESE DEBATES, ABOUT WEARING A MASK VS NOT WEARING A MASK, ARE THE STUPIDEST FREAKING THINGS I'VE EVER READ!"
Listen, I know people that I'm friends with, people that I follow on social media and several of you readers, all believe that people should be able to choose, under their own free-will, if they want to wear a mask or not. Personally, while I do think we need to re-open America here, especially for small business owners, I don't see what the big deal is about wearing a mask.
As I write these words from my home, I live directly across the street from a 7-11, a 7-11 I often frequent 5-7 times a week. There's also a deli right by me, that I'm a regular customer of. Both of these store fronts have a sign stating, "YOU MUST WEAR A MASK UPON ENTRY!" With both of these places, I've seen customers argue with store/deli employees about this policy, both in person and on local Facebook Group pages. To me, this is insanity! If you want to patronize a store, you must follow their policies, whether it's mask related or not!
And really, if you're shopping anywhere during these times, how hard is it to put on a mask for the duration of your time inside the store, the deli or where ever? It takes two seconds to put on a mask. Just go inside the building, buy what you need to get, get out and take your mask off. It's really not that hard.
I know what the people who are on the side of "Anti-Masking" have to say. They feel that a flimsy mask doesn't do anything, creates breathing concerns, aren't needed for people with good immune systems and all those other talking points. That said, even if you think wearing a mask is as ridiculous as wearing an all zubaz suit to a wedding, how does it hurt to wear a mask? After all, while I know some parts of this country aren't civilized right now, for the most part, we'd like to think we're a civilized society. Why not just wear a mask in public? It's not like you're wearing it for a long period of time. All you have to do is wear it while shopping really.
Working in construction, I do understand that these flimsy 50 cent masks aren't really a 100% true safe-proof barrier of protection. I understand the other side of the argument here. I really do. However, these masks do offer some sort of protection, as minimal as it may be. Furthermore, if a place of business wants you to wear it, what are you going to get out of arguing their policy? And really, in these troubling times, why instigate this issue? If it makes other people feel safer, why not accommodate? No one is asking you to walk on your hands and do back-flips at the same time. All you're asked to do is throw on a silly mask.
So where am I going with all of this? On Monday, June 29th, it was reported that Las Vegas, which was virtually a lock to be a host/hub city of the Stanley Cup playoffs in 2020, is now out of the running. As reported by all the top Canadian reporters, Edmonton has now replaced Las Vegas as the Western Conference hub city.
On previous blogs, I talked about the COVID 19 rates spiking up in Florida, Texas and Arizona. However, you can now add Las Vegas, Nevada to this list too. I don't know if you've seen all the photos & videos like I have, but ever since Vegas re-opened, I've seen a ton of photos, and videos, of mask-less people parading around on The Strip & inside of the casinos. Turns out, these people have now cost Vegas the opportunity, and the chance, to host the NHL this summer. As cruel as this may sound, the gamblers in Vegas have crapped out here, as Vegas won't get an economic boost by becoming one of the NHL hub cities, as we all originally expected.
And I'll say this too here, to follow up my comments from prior blogs – I'm kind of somewhat happy about this, from a selfish point of view. After all, I said it would be a dream of mine, to sit in a casino all day, betting & watching hockey, while pounding beers & smoking cigars. Truth be told, that still is a dream of mine! However, with Vegas now out, I now don't feel like I'm missing anything!
In addition, let me be clear here, as I don't want to come off like I'm knocking Edmonton either. However, can we all admit that Vegas is a better city to party in, than Edmonton? And now, as someone who has been to Edmonton – Edmonton is a perfect city for this. The weather turns quick there, meaning they will have good ice in Edmonton. Edmonton also has a beautiful new arena and a hard working community, a community of people that will benefit with the influx of all these teams coming to their town. At the very least, this should help the workers at Rogers Place, the restaurants, the parking garage people, etc. It's a shot in the arm to the Edmonton economy, especially to people in the hotel business.
It should also be mentioned, that if you're the league, in a way, this helps with marketing, since Edmonton features the greatest hockey player in the world today, in Connor McDavid. In other words, for once, the NHL, at least here in America, will be forced to talk about the Oilers in a more prominent fashion than what we've seen in the past.
When it comes to COVID-19, Canadian citizens have taken this virus more seriously than Americans. In turn, Toronto and Edmonton will now be the hub cities of these 2020 Stanley Cup Playoffs.
For the sake of posterity, let me now share with you, the official reports from the top Canadian reporters, concerning this news.
Here's what Sportsnet.ca had to say, via https://www.sportsnet.ca/hockey/nhl/toronto-edmonton-expected-announced-nhl-hub-cities/ :
Toronto and Edmonton are expected to be announced as NHL hub cities, Sportsnet can confirm.

The NHL's return-to-play plan would see 12 teams from each conference go to the two hubs to resume play. In the special format, the top four teams in each conference by points percentage at the time play was paused will play each other to determine playoff seeding. At the same time, the fifth through 12th seeds will meet in best-of-five series to determine the other four playoff teams in each conference.
Here's what TSN reporter Bob McKenzie had to say:
Barring any last-minute complications, and we have seen some of those (Vancouver and Las Vegas), the two NHL Hub cities will be Edmonton and Toronto. 🇨🇦

— Bob McKenzie (@TSNBobMcKenzie) July 1, 2020
As it stands, no one sees any last-minute complications with Edmonton and Toronto. It should also be mentioned, while Toronto is one of Canada's biggest cities, Edmonton is not. If anything, Toronto presents more of a risk than Edmonton, due to the population difference. That all brought to the forefront here, as mentioned on past blogs, Toronto makes all the sense in the world to be one of the cities. Their COVID-19 numbers are low and after all, Toronto is the capital of the NHL. Toronto, like Edmonton, also has plenty of rinks in the city, thus allowing teams an ample amount of practice/ice time.
When it comes to Edmonton, due to their COVID-19 numbers being low, having the great arena and having a smaller population than Vegas & the other American cities that were once considered for this honor, I doubt you will see a spike in COVID-19 numbers in Oil Town.
I have one more thing to add here, which yes, does have some political undertones behind it.
A few weeks ago, when Bettman announced the NHL's return to play plans, it was reported that NYC was once originally considered for hub city status. However, at the time, NYC was pretty much the epicenter of the corona virus, here in America. However, since that time, corona virus rates have been dropping in NYC. While not out of the woods yet, COVID-19 wise, things look better here in NYC, than a few weeks ago.
That said, with Vegas now out, NYC, despite having four NHL arenas in the area and more than enough hotels to accommodate everyone, NYC could never become an NHL host/hub city, even if there were no cases of corona virus.
Due to having the worst mayor in America today, and perhaps the worst mayor in the history of NYC, in a one asshole named Bill Deblasio, NYC has turned into a horror movie, a cross between "Planet of the Apes" meets "Night of the Living Dead".
(And let me stop you here, before you say my "Planet of the Apes" reference is "racist", you know a term that is now devoid of any value anymore, due to everyone being accused of being a racist these days. Just watch the destruction in the "Planet of the Apes" movies. Just like the destruction and horror in the "Night of the Living Dead" movies, "Planet of the Apes" features the same amount of destruction.)
Again, I don't want to do a whole thing on politics here, but if you live in NY, or around the area, you know the deal. Due to an inept mayor, the city has turned into shit. Prior to all the craziness in NY right now, Mayor Deblasio already made NYPD his number 1 target on his enemy list. The relationship between the two parties is even worse today, with Deblasio supporting #DefundNYPD, as Deblasio just slashed $1.5 BILLION DOLLARS from the NYPD. Of note, Deblasio did not get rid of his NYPD protective force. COWARD!
(I know, I know, I know – I said I wouldn't get too political here, but Father Fink it – I support the Steven McDonald Award, I support the NYPD & I support a civil society; three things that Deblasio does not support.)
With Deblasio more worried about taking down statues of President's & trolling Donald Trump with a BLM mural, rather than fixing & repairing NYC; NYC has now turned into a freak show of anarchy. I don't have to tell you this. Just check social media. Check the online apps or websites of the NY Post or Daily News. Turn on the TV. However, whatever you do – don't visit NYC right now!
On any given night in NYC, you have people "protesting", by rioting and looting stores all over the place. You also have large groups of liberals, with a deranged sense of a gang mentality, egging on & trying to goad police officers into incidents. You see, if you can film a cop doing something, even if it's a cop retaliating after being attacked, all you have to do is show the cop's response, and not what led to the incident and you're a hero on liberal social media. And when the mayor of the city is in the corner of this derelict mob, what's to stop these people from continuing their self-serving and hypocritical bullshit?
Before continuing on here, let's face it. Even if George Floyd wasn't a career criminal who put a gun on a pregnant woman during a robbery, in no way, shape or form, does it make sense, to steal a flat screen TV or a pair of sneakers, in order "to get justice." The people doing this crap, all behalf of the BLM movement, are just domestic terrorists and like Floyd himself – a criminal.
Right now, NYC looks like an episode of "The Wire", particularly that one season where criminals were allowed to sell drugs and guns in the streets. (Season 4, I think? It's been a while!)
Anyway, going back to the NHL here, there was just no shot in hell, despite Artemi Panarin's recent pleas, for the NHL to consider NYC as a hub city status. NYC is too toxic right now and is currently a cesspool for crime. I feel for every member of the NYPD right now – they have the most unenviable job in the world today.
As an American, I hate to say it, but I'm honest – the NHL was smart to play the entire Stanley Cup Playoff Tournament in Canada.
One more quick NHL news item, before moving on to everything NYR.
---
The other big topic of the week, concerns the NHL, the NHLPA and everything going on right now; including escrow, the CBA, next season & everything else. Sportsnet.ca has a featured article on the NHL fiscal situation, with this quote standing out:
"If there are no hiccups in finalizing the tentative agreement, NHLPA membership could be voting on return to play/CBA/transition/critical dates by Friday or Saturday."
In addition, Canadian reporter Frank Seravalli tweeted out the following, on Tuesday, July 1st:
Last night, NHL and NHLPA agreed on interim extension on all expiring player contracts. They would have expired at midnight. Contracts are extended pending completion of new CBA and agreement on Phase 3 & 4.

Part of agreement: any player can choose to opt-out of return to play.

— Frank Seravalli (@frank_seravalli) July 1, 2020
What does this all mean? It means that everyone has been paid for the 2019-2020 regular season. In a new wrinkle, we now know that players can choose to opt-out of returning for the playoffs/play-in round. I talked about this stuff last blog, so refer to that blog for more.
While both TSN & Sportsnet, the two premier sites of anything hockey news, both news outlets have stories about what to expect and rumors, regarding the CBA & everything else. All I'll say here, in relation to this topic, is to visit those sites. Once things become official, I'll talk about it on this blog. I just feel, that with the topics of CBA & escrow having a lot of legal mumbo-jumbo behind them, it's not worth speculating on what can happen, especially since we'll know what is going to happen soon enough. And really, these blogs are long enough already, so it's not worth going down a rabbit hole of CBA speculation here!
NYR time!
---
On Monday, June 29th, an interview with Vitali Kravtsov was released. As mentioned 7867856789567 times on these blogs, these European/Russian players tend to give better interviews to reporters of their native country, than they do with reporters of American or Canadian heritage. This theory of mine didn't differ here, as Kravtsov gave a telling interview to the Russian Sports Express website. For any of you that can read Russian, you can read the interview from its original source here: https://www.sport-express.ru/hockey/nhl/reviews/intervyu-rossiyskogo-forvarda-vitaliya-kravcova-o-tom-kak-on-probivaetsya-v-sostav-nyu-york-reyndzhers-1686891/
When it comes to the topic of any player resuming play this summer, I talked about this last blog. Refer to that blog for more on this topic. In short and to summarize, outside of the NHL, every other league in the world today has been shut down. Only the NHL is resuming play. In other words, for players who have NHL affiliation, it 100% makes sense to LET THEM PLAY, as who knows when they will be able to compete in competitive practices or games again? For some players, including the players of the seven NHL teams not playing this summer, these players may not play again until 2021.
While Lias Andersson is happy to take his ball and go home, Kravtsov, who has had a rocky start with NYR, is the complete opposite of his NYR first round draft pick peer. In his interview with Sports Express, Kravtsov said if there's a chance he can play, he's going to take that chance. In turn, Kravtsov is now already back in NY, going through tests, and eagerly awaiting getting on the ice in America again. As someone who didn't like what Kravtsov did at the beginning of this season, let me give him credit where credit is due. That's what I want to see from a player on my team. Kudos to him. Much respect!
As Kravtsov said above, Kravtsov has returned to America, since there was a chance he will get to play this summer. In my opinion, while I don't see that happening, I respect Kravtsov's determination. And really, right now, we don't know who will test positive for COVID-19, come the playoffs. By coming to America and getting into game-shape, Kravtsov makes himself available to the Rangers. In addition, if you're NYR, you have to love what Kravtsov is doing here. It's a complete 180 from this past October.
In the same interview with Sports Express, Kravtsov mentioned that he would like to talk to John Davidson and NYR directly, in regards to JD saying earlier this season, how Kravtsov got a taste of reality. I believe JD made these comments during a segment with Al Trautwig, Trautwig's only appearance this season on the MSG Networks, back in December.  Even if JD & Kravtsov have different opinions about Kravtsov's short tenure here, it's great news that both parties are open to dialogue, want to get everything out in the open and move on. This is a win-win for both NYR and Kravtsov.
To add more info on Kravtsov and his attitude change, I loved this quote from the interview:
"I can only say that I do not blame anyone … except myself."
Manning up? As JD previously said, Kravtsov is "maturing".
If you read the interview, or run it through Google translate like I did, as a Rangers fan, you have to love what you heard Kravtsov say. He was, and still is, a young kid in a new country. However, it seems like he's learned a thing or two from his initial experience and looking to move on and help NYR.
All the best to Kravtsov, as he looks to prove himself in America and in the NHL.
Duguay time!
---
As you all by now, I've been a day one fan of Ron Duguay's "Up in the Blue Seats" podcast, ever since its inception 30 weeks ago. It's funny when you think about it, I don't know what Duguay's original plan was with this podcast, but I assume he thought he'd have a break in the Summer of 2020. Instead, due to everything going on in the world and the league, Duguay hasn't missed a week yet. His weekly shows have been a nice distraction from everything going on today. Big thanks to Doogie & producer Jake Brown, for continuing to pump out content for Ranger fans like myself!
Over the course of the last 30 weeks, Duguay usually has a writer or two on from the NY Post, as the NY Post is the one paying/sponsoring Duguay to do this podcast. After talking the news with the writers from the NY Post, Duguay then shifts gears, and interviews someone from the Rangers alumni, including people like Ron Greschner, Rod Gilbert, Phil Esposito and others.
In this week's episode, while still continuing to chat with the writers from the NY Post, Duguay throws us a curveball this week, as he interviews radio personality Sid Rosenberg. If you live in the tri-state area, you're probably well aware of Rosenberg & his history with WFAN.
In Duguay's other interview of the podcast, the player interview segment of the show, for the first time ever, Duguay interviews someone who is not part of the Rangers alumni, in former NJ Devil and current Devils broadcaster, Kenny Daneyko.
Before getting into the "Up in the Blue Seats" podcast, I just wanted to share a few quick thoughts on Daneyko.
On this site, a Rangers fan site/blog, I've casually mentioned Daneyko over the last six years since this site's debut. While I know some fans will hate on anything & everything NJ Devils related, truth be told, I like Daneyko. I'm able to separate my Rangers fandom from real-life!
What I like about Daneyko, is he seems to be one of the most fan-friendly players/alum in the league today. Countless times, I have seen his picture blasted all over social media, with random fans, whether they support the Devils or not. In addition, he really gained my respect, when I saw his Twitter interactions with Devil fans. Let me explain.
If you're a regular reader here, you know that I have traveled all across the United States & Canada to see the Rangers play on the road. These are my "mini-vacations" and something my friends and I enjoy doing. We go to watch the Rangers play, have a few cold drinks and have a few laughs. Obviously, fans of all franchises do road-trips. While we all know that the Rangers have a much bigger fan-base than the Devils, it are the Devils that treat their fans better. Before you kill me for saying that, let me expand on this.
Whether it's cheaper tickets, more fan/player interaction, respecting their own history or giving season ticket subscribers more perks, the Devils do a much better job with their fan-base than the Rangers do with theirs. In a way, I feel that the Rangers take their fan-base for granted, while the Devils try to bend over backwards for their fan-base. And of course, to be fair here, part of that is because the Rangers play in the biggest city in the world, while the Devils need to do anything they can to drum up business.
As I've said 65675675 times on this blog, I also think the Devils have a much better arena than the revamped MSG. (It's much easier to get a beer and take a piss at "The Rock" than it is at M$G. And in Newark, you don't have that "Walking Dead" cramped second level rotunda, that plagues M$G for fans sitting in the 200's/400's.) Oh, and also worth mentioning, MSG has obstructed seats around the arena. There is none of that in Newark.
Anyway, back to Daneyko. Countless and numerous times on social media, I've seen Devil fans hit up Daneyko, saying how they will be at a Devils road game. On all of those occasions, I've seen Daneyko set up a quick meet & greet with those fans. Despite having a job to do as a broadcaster for the Devils & MSGN, Daneyko takes out five minutes here and five minutes there, to greet, take pictures & sign autographs for these fans. And let's face it, while I'm sure, and truth be told KNOW, that Rosen & Micheletti will always stop and say hi to fans on the road; neither one of those guys means as much to the Rangers & their history, as Daneyko means to the Devils, NJD fans and their history. After all, Daneyko won three Cups with NJD!
I know I'm going too long on Daneyko here, especially since this is a Rangers fan blog/site, but I just wanted to let you know that Daneyko is one of the good guys. He's just like an Alex Ovechkin, which is why I went off on that pissant from WFAN a few blogs ago, in Sean Hacknett, when he trashed Ovechkin over Ovechkin's political beliefs. I don't care who Ovi likes politically – the man is one of the best ambassadors the NHL has today, as outlined in that blog from several weeks ago. Just like Ovechkin is a great ambassador for both the Capitals & the NHL, Daneyko is a great ambassador for both the Devils & the NHL too.
Furthermore, and closing on Daneyko here, while I don't watch every Devils game, I do watch a bunch of them. I really enjoy his commentary. For Devil fans, what's better than having a legendary player on every single broadcast? For Ranger fans, this would be like having Brian Leetch doing games with Sam Rosen. In a way, it's kind of like when JD used to call games with Rosen, although Daneyko obviously had much more success with the Devils than JD ever had playing with the Rangers. And no, that's not blasphemous to say here and that's not a knock on JD either – it's just the truth.
In what I've liked during the past few preseasons, the Rangers & Devils usually do a joint broadcast, where they use a play-by-play guy from either team paired with a color guy from the opposing team. Sometimes, we get Sam Rosen & Kenny Daneyko together in these situations. I really like these broadcasts, because you get to learn stuff from the opposing team. It brings a balance too.
While I know Ron Duguay runs a Rangers themed podcast, while I wouldn't want to hear from Ranger rivals all the time, this Daneyko interview was a nice change of scenery. As a hockey fan who hates the Devils but can respect Ranger rivals, it was nice to hear from Daneyko. For NHL fans, Daneyko is as plugged into the league as anyone. He's kind of like the Rangers version of Dave Maloney, who is also in tune with everything and anything going on, and at any given moment.
With all that said, let's run down the podcast. However, right before doing that, here's a link to the show, so you can listen to it yourself:
New episode of Up In The Blue Seats #Rangers podcast @nypostsports with @RonDuguay10 is out now.

Ron chats with @NYP_Brooksie. Ron & Larry interview Mr. Devil, @KenDaneykoMSG.

Ron & I chat w/@sidrosenberg.

SUBSCRIBE, rate & review @ApplePodcasts: https://t.co/2jqpIBXbIY pic.twitter.com/EARc7vYC6y

— Jake Brown (@JakeBrownRadio) July 1, 2020
Duguay opens the show by plugging all the interviews he has on today's episode. Duguay brings up how he wants to expand the show and do something different, hence his interviews with Rosenberg and Daneyko on this episode. I'm all aboard. Duguay placates his fans, by saying he will ask Daneyko about 1994!
Producer Jake Brown brings up that Ron Duguay's 63rd birthday is coming up on July 6th. Duguay talks about his family plans for his birthday and for the Fourth of July. Happy early birthday Duguay! Brown asks Duguay what does his family get him for his birthday. Duguay says all he wants are pictures of his kids and grandkids.
Brown and Duguay then talk about Vegas as being a potential hub city. Duguay loves the energy of Vegas. This is stuff I've talked about on recent blogs. Brown says that Vegas could be a distraction. All of this talk is pretty much moot now, as talked about above.
Up next, Larry Brooks joins the show, where the main topic of discussion are the comments Artemi Panarin made last week. (Check my blog from last week, for more on this.)
Duguay says he's surprised that Panarin talked about escrow openly. Brooks says he was surprised too, as he felt the presentation and Panarin's comments came out of nowhere. That said, Brooks understands where Panarin is coming from. Brooks then talks about escrow and the 50/50 split between the league and the players. Brooks, like all of us, then ponders about the future of the NHL, especially in regards to the 2020-2021 season.
Duguay asks Brooks about the media covering their respective teams in the immediate future. Brooks says he thinks there will be limited access. Brooks of course brings up Lundqvist here. (As mentioned, Brooks finds a way to bring up Lundqvist in every appearance on "Up in the Blue Seats".) This then wraps up the solo Brooks portion of the show, as this was only a short segment.
Due to their charity work and respective tenure with the MSG Networks, Duguay & Daneyko have forged a friendship over the years. After finishing with Brooks one-on-one, Duguay welcomes Daneyko to the program, as Brooks & Duguay interview Daneyko.
You can immediately tell that Duguay & Daneyko are overly chummy, based on how they greet each other on the show. Duguay runs down Daneyko's career & mentions that he still talks to Daneyko on the phone to this very day. Daneyko even jokes that his hair once rivaled Duguay's and how Daneyko could've done the "Ooh La La" stuff too!
Duguay and Daneyko bring up their first game against each other, back in 1983. Duguay then asks Daneyko if he thinks Daneyko's game would've been different, had he not been drafted by the Devils. The two then talk about Lou Lamoriello & Lou's early talks with Daneyko.
Brooks then jumps to Daneyko's ninth year of his career, and all the changes in NJ at that time, in regards to Larry Robinson & Jacques Lemaire coming to Jersey. Daneyko says that everyone always associates those Devil teams with "the trap", but Daneyko said the word "trap" was never brought up by his coaches. Daneyko talks about what Robinson taught him.
Daneyko also brings up, while everyone associates those Devils championship teams with slowing the game down defensively, that they were also one of the most high scoring teams too. Daneyko feels that the latter fact is often ignored. He's right.
Duguay then switches gears, and brings up the 1994 Eastern Conference Final, where as you probably know, the Rangers beat the Devils in seven games, enroute to winning the Stanley Cup. Daneyko feels it was a great series and brings up all the Hall of Famers & legendary players that were involved in that series. Daneyko talks about the series from the losing side of things and the greatness of Mike Richter & Mark Messier. (And this is why Richter will always be better than Lundqvist to me – of the two, Richter always saved his best for the biggest games of his life.)
Daneyko says that he feels losing in 1994 was a learning experience, when it came to winning the Cup in 1995, in the abbreviated lock-out season. Brooks brings up how this Devils core ate up coaches, as three separate Devil coaches won the Cup with the Devils during this peak time in Devils history. Daneyko says this was more of a Lamoriello thing than anything else.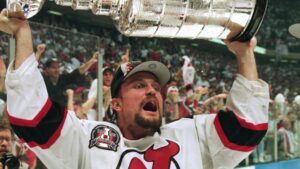 Daneyko runs down the three separate coaches behind each Devils Cup run. Daneyko really respected and enjoyed playing for Robinson and Lemaire. Listening to Daneyko talking about winning three Cups, right after the Rangers got the monkey off their back, well this was hard! As I always say whenever the topic of Rangers futility comes up – at least I got the Yankees.
Daneyko says that Pat Burns was a hard-ass and how Daneyko had a tough relationship with him. Daneyko says he appreciated Burns a lot more, after they won the Cup. These are the same type of stories that you always hear about Scotty Bowman.
Duguay then wraps it up with Daneyko and hopes to have Daneyko back on the show in the future.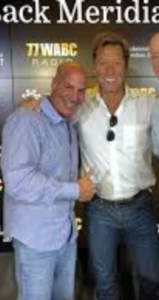 Up next on the program, with about 15 minutes or so remaining, was Duguay's interview with Sid Rosenberg. (Google Rosenberg if you don't know who he is, as it would take me forever to write his bio here!)
Duguay brings up that he's been a guest on Rosenberg's show, and now the roles have been flip-flopped here. Rosenberg says that Duguay has always been his favorite Ranger and how he always wore the #10 jersey that Duguay once wore.
Duguay then asks how did Rosenberg choose the Rangers as his hockey team, rather than the Islanders. Rosenberg makes a great point – when it comes to kids of his age, there were more fist-fights about Rangers vs Islanders, than Yankees vs Mets or Jets vs Giants. Rosenberg explains his Rangers fandom. Duguay then asks Rosenberg about the 1994 Rangers. Rosenberg then recaps that run and all the players from that time.
Duguay then asks Rosenberg about his nickname of a "Radio Bad Boy" & the book he wrote. Rosenberg brings up his personal battles and the rehab stints he went through. Rosenberg brings up, that due to the fact of his kids are now coming of age, some of his past is now embarrassing to him. Rosenberg says the message he wants to send out here, is that it's never too late to make changes. Rosenberg also shares how important his family is for him, mentioning his 28th anniversary to his wife Danielle several times.
Producer Jake Brown brings up Rosenberg's past with WFAN. Rosenberg says he enjoys his current gig right now, on WABC. Rosenberg says he enjoys doing his morning show and talking politics. Rosenberg says really, the only way he ever sees himself back on WFAN, is if WFAN gave him a truck load of money & would allow Rosenberg to talk about other topics too, other than sports.
Rosenberg then talks about his relationship and history with the recently paroled Craig Carton. Carton, as you can tell or may know, seems to revel in attacking other radio hosts, including people on his own station. Rosenberg says after a long acrimonious relationship with Carton, the two have patched up their differences, and he would be open with working with Carton one day. Brown, just like I am, is definitely in-tune with everything going on with WFAN right now. Hearing Rosenberg & Brown talk everything WFAN was good stuff here.
After the WFAN talk, Duguay brings the topic of discussion back to hockey & the upcoming playoff format. Rosenberg says he doesn't like it. Rosenberg brings up how we're somewhat in a second wave of the corona virus & wonders if it's smart to resume play. Rosenberg says he loves hockey & how he'll watch it, but he thinks all of these sport leagues are better off shutting down right now & returning next season. And just like I've been saying on these blogs, Rosenberg echos my thoughts – "WHY NOT THE RANGERS?" Duguay is more optimistic than Rosenberg here, as Duguay said he's looking forward to seeing the NHL return. Duguay says he feels coaching will be a big thing in the tournament, as good coaches will excel, and bad coaches will be exposed.
And let me reiterate what Duguay said here, as it's probably the most important thing Duguay said on the podcast – COACHING WILL MATTER IN THESE PLAYOFFS.
Rosenberg & Duguay then wrap up, closing the interview off by talking about Duguay's trade to Detroit. Both hated to see it, but in hindsight, Duguay says he felt it bettered his career.
And as they say, that's all folks! Let's talk quickly about one more podcast here.
---
On Wednesday night, July 1st, BSU returned with their latest episode. You can listen to the show by clicking the video below:
Originally, the BSU hosts, Jim S. & Eddie G., were planning on resuming their "64 Worst Moments in NYR History" tournament. While that was the plan going into the show, the two hosts started riffing, and next thing you know, they were already 90 minutes into their program. While this may have pissed off BSU whackpacker "Cutter", I enjoyed this. I truly feel, that when BSU is at their best, it's when they are just riffing and talking like they are having a conversation with you at your local watering hole.
And let me be clear here, while BSU does try to have some "set format" shows, and those shows are a fun listen, I feel that the best BSU shows are the ones where Jim & Eddie just click the "on" button and go off and talk. It's spontaneous and it's in the moment. And what I like about them, as compared to the other Ranger fan podcasts out there, is that they don't take themselves seriously. They are also open to discussing other topics, topics not related to hockey, which makes the show feel more genuine to me.
I feel just like this blog, the BSU hosts come off more personable when they are not talking hockey. While obviously, you have to talk the Rangers, it's also a good thing to side-bar and go off on some tangents too.
Anyway, in the latest episode, BSU talks about all the latest on-goings in the NHL world and the Rangers. Oh, and if anyone has a contact for Sean Avery, feel free to forward it to BSU!
While it won't matter to me if they do stick to the topic at-hand, BSU promised to return next Monday night, as they plan to continue Round 2 of their aforementioned misery tournament.
We're almost at the end here!
---
Remember a few blogs ago, when I talked about winning this prize pictured above? Well as promised, I finally got a frame for that bad boy! Without further ado, here's the finished product:
I gotta say, this picture above doesn't give this frame job any justice. This frame is three feet by three feet, double matted and is just enormous. I got the frame off of the NHL shop site, as I spent $100 on it. While $100 for a frame sounds like a lot of money, and it is, I've also seen this signed photo go for $1000+ on various sites. So at the end of the day, I got this framed photo, of all these Ranger legends, for only $100. WINNING!
Also of note here, as I wrap up this manifesto, is that here on July 1st, not only is it Canada Day, it's also the 79th birthday of "Mr. Ranger" himself, in a one Rod Gilbert. To my Canadian readers, Happy Canada Day. To Rod Gilbert, who I doubt reads this blog, Happy Birthday!
Oh, and by the time you read this, we're now under a year away, from the contract of Henrik Lundqvist expiring!
If you haven't already, subscribe to this blog for the next update:
As far as the next blog, if you subscribe by clicking the form above, you'll get that bad boy delivered to your email box.
For our next update, barring something major happening between now and Monday, I'll probably be back Monday night. Then again, you can't plan too far advance these days, as something is always happening in the NHL.
Until next time, again, Happy Canada Day to you mother-canuckers out there. For my fellow Americans, enjoy the Fourth of July and please don't pull a Jason Pierre-Paul! Be safe and don't drink & drive knuckleheads!
As always, thanks for reading and…
"WHY NOT THE RANGERS?!?!"
LET'S GO RANGERS!
Sean McCaffrey
BULLSMC@aol.com
@NYCTHEMIC on Tweeter and the new Parler app.