Greetings and salutations everyone and welcome to another blog here on BlueCollarBlueShirts.com.
Let me start off tonight's blog by saying this – this could be the last blog I ever do in the Lundqvist Era! After all, as mentioned last blog, the NHL buy-out window opens up at 5PM, this Friday, on September 25th. Of course, the Rangers don't have to necessarily cut their losses exactly at 5PM either. Furthermore, the Rangers don't even have to make a move on Lundqvist during this first buy-out window. The Rangers could theoretically wait until November to buy out Lundqvist, during the second NHL buy-out window. However, for Lundqvist, and for the Rangers, it behooves both parties to make a move sooner than later, especially with the goalie market so flooded. (More on this in the "Watch Your Tone" podcast recap.)
The longer the Rangers wait to make a move on Lundqvist, the amount of teams that could be interested in Lundqvist, either through a salary cap retention trade or after a Rangers buy-out, will decrease. There are a ton of goalies out there, and none of them want to be left in the wind. I think you'll see agents pushing for deals ASAP, especially in these times. Everyone wants a guarantee. No one wants to sit and wait.
While I don't think Lundqvist will be bought out the second 5PM hits on Friday night, there's also something to "if you're going to make an unpopular decision, announce that news late on a Friday night". By breaking bad news on a Friday night, usually, that news gets buried in the never-ending 24/7 news cycle. That said, in the times we're living in, for many people, every night is a Friday night! 2020 has been one huge ass "Rick-Roll", courtesy of Rebecca Black:
While my predictions can be hit-or-miss, I think the Rangers will make their decision on Lundqvist sooner than later. The Rangers want to handle this situation with kid gloves. While logical people know that Lundqvist has to move on, for the people with the cartoon hearts in their eyes for Lundqvist, this news will be devastating to them.
The best thing for Lundqvist, in this impending divorce from the Rangers, is to do it quick. By prolonging the situation, it hurts his chances of latching on with a contender. While I don't know what Lundqvist's mindset is, I am assuming that he rather Cup chase with a team, even as a back-up, than be a starter with a franchise that has no shot in hell of winning the Cup in 2021, like the Ottawa Senators, the Detroit Red Wings, the New Jersey Devils, the LA Kings, the San Jose Sharks or the Buffalo Sabres; six bottom-of-the-barrel franchises who will be looking for a starting goaltender this season. (Sharks may hold on to Martin Jones though.)
In addition, with Lundqvist's no-move clause, even if the Rangers can find a contender with cap space, Lundqvist would have to waive his NMC. That's why I don't see a trade with a non-contender happening, unless Lundqvist has it in writing that this team would buy him out immediately. Of course, for a trade like that to occur, the Rangers would have to kick in a sweetener, which would more than likely be the #22 pick of the 2020 NHL Draft. (More on this at the end of tonight's blog, during the segment on Cam Talbot.)
Before moving onto everything else, let's get into the PLUGS segment of tonight's manifesto. As usual, in case you missed them or need a refresher, here are my most recent blogs: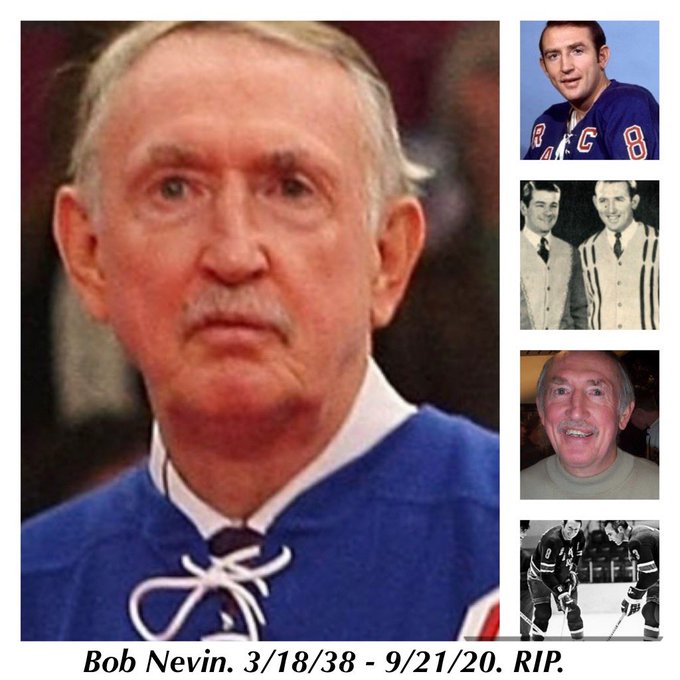 ---
---
---
---
On September 23rd, Episode 11 of the "Watch Your Tone" podcast was released. This is the second consecutive episode where you can watch the podcast on YouTube. (All episodes moving forward will be on YouTube.) While you can still listen to the show via iTunes, Spotify or wherever else you get podcasts, for me, the YouTube version is the best version.
Here's the YouTube version of the show, with the show clocking in at just under an hour:
At this time, let's get into the in-depth recap of this episode, an episode that featured some interesting discussion.
As usual, we kick off with some "New York, New York" by Frank Sinatra. Tony DeAngelo then welcomes us to the show and introduces his co-hosts, who are Aaron Huffnagle, Brother Lou, Ron "The Gambler" and Sean The Producer.
The first topic to kick off the podcast is Tampa's Game 2 SCF victory over Dallas. (This episode was recorded on Tuesday night, in between Games 2 and 3 of the SCF.) TDA brings up how Tampa let Dallas come back a bit and put a scare into them. TDA brings up that whenever you have the lead, you have to hold that lead & not allow the team to stay alive. (If you look at the ECF, Tampa let the Isles hang around all series, outside of Game 1.)
Brother Lou echoes what I've been saying on this site – special teams swing games. Brother Lou feels whoever is more successful on special teams will win this series. (After not scoring a PPG since Game 3 of the ECF, Tampa scored two PPG's in Game 2 of the SCF.)
Huffnagle feels that Kucherov had a concussion in Game 2 and kind of laughed how Kucherov was hit again in that same game. Huffnagle feels that the second hit may have cleared up a potential concussion.
TDA brings up a story about how in a game against Montreal, when Alain Vigneault was the head coach of NYR, how AV only played him on the power-play. TDA thinks he only played three minutes or change in that game.
Huffnagle brings up that he's become a big fan of Roope Hintz. Everyone says they are sticking with their SCF picks from last episode.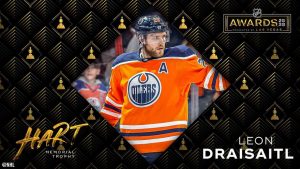 The next topic of conversation turns to the NHL Awards Show, a topic I covered last blog. TDA says he wasn't a fan of the presentation of the awards. TDA runs down all the winners from Monday night. The crew then run down their Year-End Award predictions and who finished best.
TDA then addresses how that pissant from ESPN was upset about how Tony DeAngelo received five points in the Norris voting. (Recapped last blog.)
For those who need a quick reminder, here's what TDA is referring to:
Greg i only got 1 4th place votes and 2 5ths. The world isn't ending. It's going to be ok! Also drew doughty down year or not he's still one of the best. Little more respect for him no?? https://t.co/UoHhqj4VZl

— Tony DeAngelo (@TonyDee07) September 22, 2020
Like I said last blog, the Norris Trophy usually is given out to offensive defensemen. Tony DeAngelo was fourth overall in points, of all NHL defensemen, during the 2019-2020 season. It's not hard to see why he got some votes. That said, and I know I said this last blog too, but this is why the NHL should perhaps come out with a new award, "THE DAN GIRARDI AWARD", which awards the best stay-at-home defenseman in the league. After all, NHL forwards have plenty of awards available to them. Defensemen only have one. Why not add a second award for defensemen?
In the past, ESPN reporter Greg Wyshynski has posted tweets promoting liberal politics. I think that's the root of Wyshynski's criticism of DeAngelo. Truth be told, I think that's the root of all criticism against DeAngelo these days.
As TDA mentioned on Twitter, at least Wyshynski's peer at ESPN, in the great Linda Cohn, voted for TDA. (And I don't think there's anything political involved here. Reporters usually vote for players from their home market. Makes sense, right? By publicly voting for the players they cover, these reporters maintain solid relationships with their subjects. To illustrate this point even more, Larry Brooks, of the NY Post, was one of the few people to vote for Artemi Panarin to win the Hart Trophy.)
Huffnagle wonders if Greg Wyshynski can ice skate. TDA says that Greg obviously doesn't like him. TDA was also pissed that Wyshynski criticized Drew Doughty. Brother Lou says Linda Cohn is "the goat", because she gave DeAngelo the two point vote. (The voting was on a 1-5 voting system, with 5 being the highest score and 1 being the lowest score.)
TDA laughs about how silly Greg Wyshynski's criticism and outrage was. TDA said that some people were more mad about TDA receiving five points overall, rather than being upset over their favorite player not winning the award. SAD!
TDA says he knows he shouldn't have won the Norris this year, but he was happy to get some points. TDA and the crew joke, without directly saying this flat-out, how ESPN is liberal and how Linda Cohn is probably getting reprimanded for voting for DeAngelo. (Keep in mind, the people who were bashing Cohn on Twitter were also the same people who bash Cohn whenever she praises Ron Duguay. Again, for a lot of liberal hockey fans, they can't differentiate the players & the good people they are, from whatever political leanings they may have. It truly is a sickness.)
TDA says he was riled up when he saw Greg slam him. TDA says he had to respond on Twitter. If anything, and I know I've hammered this point home incessantly on these blogs, but TDA is better off letting Brother Lou clap back, than clapping back himself. We already know that TDA was slapped on the wrist for his social media postings before. I just don't want to see him hurt his potential earnings, just because he couldn't bite his tongue when reading whatever some idiot said on social media.
When it comes to the two league MVP awards, DeAngelo felt that Panarin should've won the Hart Trophy & the Ted Lindsay Award. What else would you expect him to say?
Next topic up is the upcoming buy-out period, which begins this Friday, on September 25th.
TDA feels that we'll see a lot of buy-outs this off-season. The name of Henrik Lundqvist isn't brought up here. TDA is predicting an active weekend from the NHL GM's. TDA's thoughts were met with silence, something he jokes about.
TDA then brings up the NHL Draft and says he feels we'll see a lot of trades on draft day. Brother Lou agrees. TDA brings up that he's been traded twice before, during previous NHL Draft days. Let's hope that this won't happen for a third time this year! TDA recaps what it was like when he was traded from Arizona to New York. TDA says he actually found out the news from the NHL reporters first, rather than hearing it from his own GM, in the then Arizona GM at the time, in John Chayka.
Regarding his current situation, TDA says he hopes he isn't traded. He laughs, and says, "I haven't been traded during the last several drafts and I'm hoping to sneak through one more." Obviously, he and his co-hosts are aware of his situation. I'm sure October 6th (the first day of the NHL Draft) will be nerve-wracking for him. TDA also adds that he thinks a bunch of RFA's will be traded on draft day.
The crew then talk about recent superstar trades in the NHL, bringing up the Subban/Weber trade.
In a topic I can't get enough of, considering that when it comes to talking about positions on this site, I talk more about goaltenders than anything else, TDA & the WYT crew then talk about the huge goaltender market. If you don't know already, there are a ton of prominent names rumored to be changing locales this off-season, names such as Marc-Andre Fleury, Henrik Lundqvist, Braden Holtby, Cam Talbot, Thomas Greiss, Corey Crawford, Craig Anderson, Jacob Markstrom, James Reimer, Jimmy Howard, Darcy Kuemper, David Rittich, Jonathan Quick, Matt Murray and more.
TDA brings up how the goalie market is flooded and names some of the names I listed above. TDA says the goalie market is flooded so much, that it's tough to tell where all of these guys will wind up. Brother Lou feels that Robin Lehner will remain with Vegas. He also feels that Holtby could go to Buffalo. That would be career suicide for Holtby.
TDA says it's going to be tough for GM's to figure out what to do. Do you want a starting goalie who can go the whole way, or are you looking for a 1B type, who could handle 30-35 games a season? TDA says he thinks the goalie market won't be completely figured out until late into the off-season.
The WYT crew bring up goalie contracts and their ages. Again, Henrik Lundqvist isn't brought up here. These guys basically say what I've been saying for over six years on this site – you can't give older goalies long-term and expensive contracts. TDA brings up the great year Cam Talbot had. I'll save my thoughts on this during the next segment of this blog.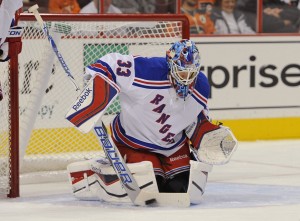 TDA feels that Corey Crawford will stay in Chicago. Huffnagle & Ron The Gambler feel that Brian Elliott will remain with Philly. TDA then brings up the Dallas situation, and wonders if Dallas will try to keep Ben Bishop or not. TDA feels that Khudobin should be the starter in Dallas. (Not mentioned here is how often Bishop has been injured during these last few seasons.)
Up next, is TDA asking his co-hosts about the future contracts that Hall, Krug and Pietrangelo will get. Everyone gives their predictions. It's going to be interesting to see what Hall gets, as Hall is most likely to receive the biggest offer of this off-season. Whatever contract Hall gets, that contract will most likely create a domino effect for the rest of the UFA's.
After talking about free agency, TDA brings back the trivia segment, which is our third consecutive installment of this bit. As mentioned on my last WYT recap, these guys are horrendous with NHL trivia.
Going into this trivia segment, both Brother Lou & Aaron Huffnagle, despite facing some easy questions, were 0-2. Ron the Gambler, who answered his easy question correctly last week, is 1-1.
TDA says he's going to give Ron another lay-up this week. TDA does just that, asking Ron, "who were the two teams to play in the 2020 Winter Classic?" To make things easier, TDA makes this question a multiple choice. However, before giving Ron the multiple choice options, Ron easily answers the trivia question, saying Nashville vs Dallas. As a result, Ron is now 2-1.
Huffnagle gets the next question. Huffnagle is asked to name the only rookie goalie to be nominated for the Calder Trophy in the last five years. Huffnagle is also given this question in a multiple choice format. Huffnagle gets the question right, saying Jordan Binnington. Huffnagle now moves to 1-2.
Brother Lou gets the final question. Lou is asked what player was on the losing end of two consecutive Stanley Cup Finals, played between the Pittsburgh Penguins and the Detroit Red Wings? Brother Lou brings up how his co-hosts got much easier questions than this question that he got. In Brother Lou's defense, TDA stumbled through the delivery of this question too, making it more confusing.
Brother Lou is given two hints. He's told that the years in question were 2008 and 2009. It's also brought up how this player then won the Cup in 2010. Brother Lou had no clue that the player was Marian Hossa. Both Huffnagle & Ron the Gambler knew the answer and answered it for Lou. Brother Lou says that he was just was going to say Hossa, but I gotta call bullshit here!
Like a good wrestling heel, (think Ric Flair on his knees and pleading with a referee) Brother Lou states his case. Brother Lou says he wants another question, as his co-hosts don't buy that he knew the answer was Hossa. For my money, Brother Lou is now 0-3 here. However, Brother Lou does get another question.
The next question is what team drafted Eric Lindros? Huffnagle correctly answers the Nordiques, before Brother Lou could even answer it. I felt like we needed Mr. Belding during this – "HEY, HEY, HEY – WHAT IS GOING ON HERE?"
Brother Lou said he did know the answer before Huffnagle blurted it out. Brother Lou wants victory here, but he doesn't get it. Brother Lou, who keep in mind, grew up as a Flyers fan, meaning that he should know this stuff, is then asked who did the Flyers send to the Nordiques for Lindros? Brother Lou gets this one, saying Peter Forsberg. The crew seems happy to give Brother Lou the win here. Brother Lou started celebrating his new 1-2 record, but TDA says no way, and puts Lou back into his win-less hole, of 0-3.
It should be mentioned here, that after asking easy historical trivia questions on the prior two episodes, this week's trivia questions were much more recent and easier. Yes the Lindros question isn't recent, but this is a podcast compromised of guys who grew up as Flyer fans.
To wrap up the trivia segment, TDA says fans can hit him up on Instagram to suggest questions.
Up next was something silly about what type of chocolate bars TDA likes. What a way to follow-up the trivia segment!
TDA is then asked, who does he think is the most underrated player in the NHL today? Brother Lou says Zibanejad, but does say how Zibanejad was kind of known anyway. TDA then says David Krejci, feeling his hard work gets lost in the shuffle, because of the team he's on.
Brother Lou asks TDA how does he think the 2020-2021 season will be formatted. TDA says he hopes it's the same as 2019-2020, even if it's more games a week, which he'd be fine with. TDA says you probably have to skip the holiday break, the bye week and the All-Star Game. TDA brings up the stupid schedule the Rangers had this year, where they opened the season by playing two games and then had something like 9 days off afterwards.
TDA says his apartment is his favorite place to go after a game. TDA laughs, and then says there's a restaurant that he and his teammates go to after a game.
The WYT crew then talk about their favorite announcers, naming Kenny Albert, Al Michaels, Chris Berman, Mike Breen and Joe Buck. Brother Lou then has a great bit, talking about how great it would be if Jon Gruden called NHL games. This was hilarious. Sean the Producer says he'd love to see a Sam Rosen and Lou Holtz tandem.
TDA mentions that he's not really a beer drinker and how he prefers wine. This broke my heart! To me, this was the most offensive thing TDA has ever said! TDA also mentions that he's not a big drinker to begin with. Brother Lou jokes about Ron's days with BC. This was pretty funny too. These ball-breaking segments are always a hit.
TDA says that Toronto, Vegas and Sunrise are his favorite NHL cities to visit. TDA also mentions some of the great restaurants he's been able to eat at, due to being an NHL player.
TDA brings up the significance of his number #77. He says that #7 was always his favorite number. Obviously, TDA couldn't wear #7 with the Rangers, because of Rod Gilbert, although it should've been retired long before that, for Frank Boucher. (Of note, TDA showed respect to Phil Esposito, asking if it was okay with Epso if he wore #77 with NYR. I'm assuming TDA knew Espo from his days in Tampa.)
After this "Ask TDA Anything" segment, the crew then looks at everything else in the sports world. The crew spent some time talking golf, for all you people who love the links.
Up next is some UFC talk, including Colby Covington's huge win over Woodley. TDA said he loved the last UFC show. The crew then preview the upcoming UFC PPV card this weekend. That card is stacked too. Brother Lou also brings up the many retirements of Conor McGregor. TDA says he isn't a fan of McGregor's nonsense.
After talking UFC, the guys talk about the NBA. I literally do not care about the NBA. It's mentioned that Lebron James is a me-first guy. He's also an asshole, but that word isn't used here.
Up next is NFL talk. The guys picks from last week are discussed. TDA says the final play of the Patriots/Seahawks game was predictable and he wasn't shocked to see the Seahawks stuff Newton. TDA, who has adopted the Las Vegas Raiders as his second team, raves about the Raiders victory on Monday Night Football. The crew then give their picks for Week 3.
Huffnagle makes a great joke, in talking about the Cowboys comeback & that onside kick against the Falcons, saying how the Falcons hands team treated the football as if it had COVID.
After wrapping up on the NFL, TDA mentions that they did film interviews with Namestnikov and Strome last week, but due to technical difficulties, they lost those interviews. TDA says he didn't want to make these guys come back and say the same things over again. TDA mentions it would've came off forced and there would've been no flow. I totally get that.
The show concludes here, with an episode coming next week.
---
All in all, I thought this was another solid episode of "Watch Your Tone". With the episodes becoming regular now, these guys are finding their groove. TDA, as a host, tries to keep a format, but the show is at its best when it just flows. I really enjoyed all the free agent and off-season talk, especially when TDA gets into it, because he would know this topic as good as anyone. The ball-breaking stuff this week was fun too, because even as it's mostly inside jokes among friends, it was easy to pick up and follow along.
Including the final half of last week's episode, coupled along with this episode, I think this has been the best 90 minutes of the WYT podcast yet, although I'm sure some people enjoyed those "Mean Tweet" segments from earlier episodes. In either event, I enjoyed this episode.
---
In the past, I've told you that I hate all of the rumor-mongering and fake news speculation. So yes, I'm aware that this next segment makes me look like a hypocrite. That said, when it comes to Cam Talbot, you know, one of my favorite players in the league, all bets are off! However, I'll keep this quick! And I promise you, this won't be a complete waste of time either!
Going back to the top of the blog, we all know that the Rangers have to move on from Henrik Lundqvist. I think we can all assume that Lundqvist moving on is a given. However, in a scenario that I haven't seen explored anywhere else, because admittedly, it's way out there and perhaps just a personal pipe-dream – wouldn't it be ironic if Henrik Lundqvist replaced Cam Talbot in Calgary and Cam Talbot returned to the Rangers? Hey, stranger things have happened!
Let's get to the first talking point, and really the biggest point for this Lundqvist/Talbot flip-flop scenario to happen. The only way this could ever happen, is if the Rangers decide to move on from this guy: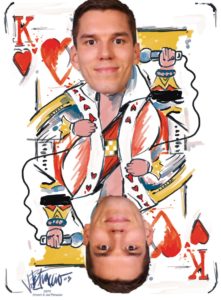 For the Rangers to even consider a Cam Talbot (or really, any veteran goalie) for the 2020-2021 season, the Rangers will have to trade away Alexandar Georgiev. Is this a possibility? Sure, anything is. However, why would the Rangers trade away Georgiev? Here are some reasons, here in my mini-spiel, that I'm now about to present to you. Again, keep in mind I'm just selling all of this to you, for the purpose of my idea here. I'm not suggesting this will happen.
The Rangers will have to expose a goalie in the 2021 Seattle Kraken expansion draft. JF Berube, who was signed last year, is currently a UFA. There's been no news on the Rangers bringing him back. The Rangers will have to expose one goalie in that Seattle expansion draft and CZAR IGOR Shestyorkin is exempt. And as a reminder, Lundqvist, even if he was retained, also wouldn't be eligible for the expansion draft, since his contract expires before that draft.
As it stands right now, Alexandar Georgiev is the only goalie that is eligible for the Seattle expansion draft. Of course, I don't see that being the case, come whenever that draft takes place. However, what is a fact, is the Rangers are going to need to add a veteran goalie regardless, just so they have someone to expose. By adding Cam Talbot (I'm using his name here, it could be any other NHL veteran) the Rangers would have their guy that they could expose, providing the Rangers sign Talbot, or whoever that veteran goalie will be, to a deal that's at least two years.
And yes, the Rangers could re-sign Berube. After all, it's not like the Berube market is that big right now. However, with the AHL in a state of flux, and with no one knowing if the AHL will even have a 2020-2021 season right now, Berube may try to find a back-up job somewhere, despite this goalie market being deep.
It's been talked about, and even leaked to Larry Brooks, that the Rangers want center help, with a second line center being what the Rangers have their eyes on. However, what's really a true upgrade out there, over Ryan Strome? Maybe Anthony Cirelli from the Tampa Bay Lightning? The Bolts are a team that I talked about several blogs ago, that could possibly win the Cup and then be forced to blow up their team 2-3 days later. (And they will have to blow it up, because Vasilevskiy's huge contract goes into effect next season. Also of note, I don't see the Rangers making an offer-sheet on anyone from the Lightning, because of their strong relationship & trade history with the Bolts.)
The Rangers fourth line was a mess last season. When you look at the centers on NYR, you have Zibanejad who is a stud, Ryan Strome who had the best season of his career, the developing Filip Chytil and a bunch of projects behind those three. (Of course, this could've all been prevented if Lias Andersson wasn't a bust or if the Rangers retained Kevin Hayes.)
Teams that win Stanley Cups, or contend for Stanley Cups, are four lines deep. In recent Rangers history, we saw this with the 2014 and 2015 NYR playoff teams. Now just look how deep Dallas & Tampa are right now. When you look at the Rangers centermen, is Brett Howden going to be that guy? I've said this before, and I recently heard Eddie G., of BSU say this too, (I'm not saying he was parroting me, I'm just saying we both agree on this) but I feel the Rangers really want to see Howden work out and will give him many opportunities to do so. After all, NYR gave up Ryan McDonagh and JT Miller for him, two players who are absolutely excelling with their current teams. (JT Miller even got Hart Trophy votes after the season he just had.)
Whatever the event, the Rangers can use center depth. That's why you keep hearing about Tony DeAngelo being traded. However, even if the Rangers did trade DeAngelo, would they even be able to afford a top or second-tier center? It's more likely the Rangers look for a third or fourth line center, because of the salary cap. (This is also why I argued several blogs ago, that it would make more sense to trade Jacob Trouba, and his $8M cap hit, rather than DeAngelo. That Trouba NMC, which kicks in soon, will be a huge pimple on the Rangers ass one day, if it already isn't now.)
If landing another center is the goal, one of the best bargaining chips the Rangers have right now is Alexandar Georgiev. With the goalie market currently flooded with great talent, a team could land a potential starting goalie on the cheap. Georgiev would improve the starting goaltender position for some teams. For other teams, he would be a great option for a team with cap issues.
In a potential trade of Georgiev, the Rangers could find a solid NHL ready third or fourth line center, a third or fourth line center that wouldn't wreak havoc on the salary cap.
Lastly on Georgiev, he, like every young goalie, has aspirations of becoming a starting goaltender in the NHL. That's not going to happen with the Rangers, unless something truly bad happens with CZAR IGOR. (It should be mentioned that CZAR IGOR has had injury issues, in both the KHL and now in the NHL.) The Rangers may one day lose Georgiev in the near future anyway, so it's an option to trade him now. Furthermore, in the past, we've seen the Rangers accommodate their back-up goalies who out-played Lundqvist, as they got starting goaltending money and jobs elsewhere – Cam Talbot included.
Again, because I don't want anyone to get the wrong impression here, I'm not advocating for the Rangers to trade Georgiev, I'm just giving you some of the reasons why they could.
---
Now let's look at Henrik Lundqvist and Cam Talbot.
For Henrik Lundqvist, we have to assume that he wants to go to a contender. If you scan the list of Cup contending teams, where Lundqvist at half his cap hit makes sense, and teams where Lundqvist could possibly be the starting goalie with, those teams would be the Carolina Hurricanes, the Colorado Avalanche and the Calgary Flames.
When it comes to the other contending teams, teams that have salary cap hit issues, but may be interested in a bought-out Lundqvist as a back-up on a cheap one year/$1M AAV type of a deal, those teams could be Vegas, St. Louis, Edmonton (if you consider them a contender), Washington, Pittsburgh, Winnipeg and maybe Dallas, providing they move on from Bishop after the way Khudobin has been in these playoffs. While Lundqvist wouldn't be the starter for these teams (outside of maybe Edmonton) he could be part of a Cup run with those teams.
The Flames have a lot of questions to answer this off-season. They currently have 8 unrestricted free agents to contend with, one of them being Cam Talbot. "Big Save Dave", as in David Rittich, has a contract that expires next season. However, in the case of Rittich, after being the starting goalie for most of the last two regular seasons, come playoff time, he was riding the bench.
When it comes to the Hurricanes, Avalanche and Flames, of these three teams, the Flames wouldn't have to make any significant roster moves to add Lundqvist, if that was their goal. The Hurricanes & Avalanche would have to get rid of one of their goaltenders. For the Canes, they have two journeymen goaltenders, so that wouldn't be hard to do. For the Avalanche, they have Philipp Grubauer, who while serviceable, isn't creating fear in anyone either. And as we saw with both Francouz and Hutchinson, they aren't the answer either.
For Cam Talbot, he obviously believes he still is a starting goaltender. Every goalie should have that mentality. One of the reasons he left Philadelphia, despite his strong relationship with Carter Hart, is because he didn't want to be the back-up. Talbot wanted to go to a team where he had a chance to start. Due to strong play, he wound up becoming the starter for Calgary. Talbot went on to have a solid playoffs, although in two of the losses to Dallas, he definitely was under par.
It's being rumored in Calgary that they want an established veteran. Could Lundqvist find lighting in a bottle in a new location? Furthermore, would Lundqvist want to uproot his family all the way to Western Canada?
If the Flames do move on from Rittich and the UFA Cam Talbot, there will be a spot open for Lundqvist, (and any of these goalies in the current market) in Calgary. That said, it's been reported that Talbot does want to stay there. Talbot also was a big part in knocking out the Vezina winner out of the playoffs, in Connor Hellebuyck and the Jets. And if you take Lundqvist out of the picture here, the Flames could go after Cup winning goalies, like a Marc-Andre Fleury or a Braden Holtby, as an upgrade in net.
The Flames would have the cap room to add Lundqvist at half his cap hit, which would be $4.25M. However, if you're the Flames, and really, any of these teams, why would you do that, unless you're given a sweetener? For the Rangers, they have a cupboard of draft picks in this 2020 draft. Would the Flames be interested in the #22 pick of the draft? If the Rangers were able to only absorb Lundqvist's $4.25M cap hit for one season, it would be better than having dead cap space on the payroll for next season.
Really, and as said, the only way any of this stuff happens is if the Rangers decide to trade Georgiev. If they don't, all of this is just me filling white space on my monitor! However, in the event the Rangers do trade Georgiev for center help (and Calgary could be one of those teams too) the Rangers will need a veteran goalie on the roster. Why not Cam Talbot? Of course, Talbot is a UFA who wants to start. However, if Talbot could accept playing 20-30 games a season, it could be a good fit. After all, Talbot had a good season last year and has shown that he can play well in New York.
While all of this is as unlikely as me hitting the powerball, it is fun to think about! IN CAM WE TRUST!
At this time, I'll put down my whisky bottle, end this segment and wrap up with three quick thoughts! Thanks for staying with me here!
---
I have to get this out of my system and then move on. After I wrote the blog on Bob Nevin on Monday night, on Tuesday & Wednesday, I didn't see any of the lame-stream NYR reporters mutter one sentence about Nevin. It's sad how guys like Larry Brooks, Vince Mercogliano, Colin Stephenson and Rick Carpiniello dictate what's news. And this isn't anything new here from them. In the past on this site, I've recapped what they consider to be news, and what they consider not to be news.
No joke, rather than even writing a paragraph about Nevin, I saw Mercogliano play with his computer and present his third "mock draft" as news. Maybe he can show us his hockey POGS collection next. Horrendous. I guess I expected this from the younger Mercogliano, a Mercogliano who gives us an update every time Vitali Kravstov takes a dump or fires up his X-Box. However, with the older reporters, you'd think they'd have something about Nevin.
When you wonder why the Rangers do such a horrible job at promoting and celebrating their history, you can also blame these accredited reporters. They don't do anything to force the issue.
A key part of the Emile Francis Era of Rangers, the captain nonetheless, and his death can't even be acknowledged. But hey, Vitali Kravtsov just signed up for Bumble! GET THE PRESSES READY! Sickening.
Speaking of ignoring stories, let's talk Manon Rheaume, who was in the news today.
---
Manon Rheaume's name was in the news on Wednesday, as the 28th anniversary of her joining the Tampa Bay Lightning took place. I don't know what the significance of a 28th anniversary is. If anything, most of the stories I read, were pushing women's hockey more than anything else. These writers just used Rheaume's name to fit their narrative. And that's fine, even if some of the articles I read came off as pathetic pandering and were shallow.
In none of the stories I read, was the FACT on why she was signed by the Lightning in the first place. Of course, I guess the adage of "never let the truth get in the way of a good story" applies here.
Phil Esposito, the founder of the Tampa Bay Lighting, and the general manager who signed Rheaume, has repeatedly said that he only signed her as a gimmick, in a way to attract people to his new hockey club. Esposito has said this in his own autobiography and on podcasts. Esposito also added in his book, that Rheaume was never going to play a regular season NHL game, but he just wanted all the publicity by playing her in a preseason game.
Listen, Rheaume was a fantastic female goalie, but when you look at her time with Tampa, the fact is that she only was only signed as an attraction, and not for hockey reasons. It's just amazing how the media ignores facts, whenever they see fit.
And don't get anything twisted here. This is not a knock on Rheaume. This is a knock on the media, who continues to present stories without giving you the full story.
---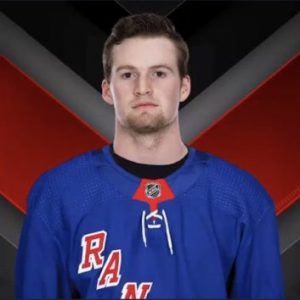 The Stanley Cup Final is now three games deep, with the Bolts, with the returning Steven Stamkos, taking a 2-1 series lead over the Stars. Once the SCF is complete, I'll have my review, where I hope to have a picture of Ryan McDonagh with the Stanley Cup!
Within two weeks, we'll see a bevy of news and deals around the NHL. However, the biggest news from the Rangers, will be on October 6th, when they draft Alexis Lafreniere with the #1 overall pick. Of note, all of the "THE RANGERS MUST TRADE THE #1 PICK" click-bait stories have died down a bit. There was just no way the Rangers were ever going to deal that pick away and I think the people who were pushing that trade narrative have been exposed as frauds.
---
If you're looking for more Rangers content, the guys from BSU returned with a new episode this past Tuesday. You can watch the show here:
If you haven't already, subscribe to this blog for the next update:
Moving forward, I'll be back once the Rangers make news. Perhaps come Friday night, I'll be doing my first blog of the post Lundqvist Era!
As always here, thanks for reading and…
LET'S GO RANGERS!
LET'S GO BOLTS!
LET'S GO MCDONAGH!
NYR WILL DRAFT LAFRENIERE!
HI TRAVIS, I STILL HAVE TO DO A BLOG ABOUT THE STUFF YOU GAVE ME!
Sean McCaffrey
BULLSMC@aol.com
@NYCTHEMIC on Tweeter and on Parler