Greetings and salutations everyone and welcome to another blog here on BlueCollarBlueShirts.com. That was horrific.
After all, aren't alleged Stanley Cup contenders with (and publicly promoting) "WIN NOW" aspirations and mantras, supposed to play better as the preseason moseys along?
At least a four horsemen quartet of Ranger rookies did, as Brennan Othmann, Will Cuylle, Matt Rempe and Dylan Garand continue to improve – and make their own individual cases for a roster spot with the varsity team.
And while yes, we all know what these exhibition games truly are – but at the same time – it isn't that encouraging when you win a game – and then get your doors blown off in your next six periods played.
Simply stated – that's not a recipe for long-term and sustained success.
Furthermore, don't let the final scores of these past two games fool you either – the Rangers were outplayed in every which way possible – and where even worse – Alexis Lafreniere is giving every person in the world to doubt the work that he put in this preseason – and where that word "softball" continues to get louder-and-harder too – like a long fly-ball over a Quebec ballpark fence.
(Holy dashes Batman!)
After all, there has to be a reason why he's the only Ranger that looks blown up and red-faced, like yours truly trying to attempt the annual NYC Marathon (the only running I do these days is a beer run), following every game and practice.
Similar to Panarin's (lack of) hair – does Lafreniere have "conditioning" issues?
And that lazy back-checking – a topic that Laviolette addressed in his post-game interview?
OO-FA!
---
As mentioned last Sunday night (https://bluecollarblueshirts.com/92423/ ), I gave the Rangers a pass for that loss, due to it being the first game, the players who participated and the horrendous travel involved.
However, I'm not a Hall Monitor either, thus I can't issue a hall pass for this fiasco, a slap in the face to the fans, that we saw on Saturday night inside of the IBS Arena at Belmont.
(And with hindsight – I'm now glad that my free ducats for this match didn't come through!)
While sure, I can understand how some people have a "laissez-faire" and/or a "who cares?" approach to the preseason; but four games in and it looks like nothing has changed for the Rangers since their embarrassing exit from the 2023 Stanley Cup Playoffs.
We can count the many ways that this team, that theoretically needs to get off to a strong start, looks nowhere close to achieving such a feat.
(I say "theoretically," because last season, under the coach with one of the best points and winning percentages in franchise history, "THE TURK" – the team got off to a terrible start but turned it around by New Years' Day – and you can thank the implosion from Jordan Binnington for the start of that turnaround too.)
Let's go through some of the similarities from last year to today right now:
— That heralded Rangers' 1-2 scoring punch of DJ MIA (-2) and Aturnover Panarin (-3) didn't record a point tonight. Both men finished with only one shot on goal each against another top team/arch rival.
— Conversely, the stars that play with the scent of horse manure in the air had no problems picking up the points tonight, including Anders Lee, Mat Barzal, Jean-Gabriel Pageau, Brock Nelson, etc.
— Heck, Panarin was much like his hair – missing.
— The Blueshirts' power-play went 0-2, thus increasing their powerless streak this preseason to twelve straight tries.
— The Rangers were also shutout for forty-five minutes, a shutout that was only broken up following a fluky, yet skilled, puck-luck goal scored by the youngest player on the ice, Brennan Othmann.
— A head coach who was forced to press the start button on his line blender, as following two periods as messy as a proctologist dealing with a patient with explosive diarrhea, there was no other choice. (And by changing the lines, it tells you that Lavy wanted to win this game too.)
— Filip Chytil still remains "day-to-day," where it's now being SPECULATED – and NOT CONFIRMED – that he's dealing with another concussion.
(For what's it worth – NHL clubs don't use the "c-word" – and I'm not talking about Mollie Walker right now either – instead, I'm talking about "concussions.")
But perhaps the biggest example of things not changing, a mantra that many young fans and beat reporters shouted from their rooftops (or their parents' basements) last season:
"PLAY THE KIDS!"
And it's funny, because I said the following would happen last season and now, less than a year later, it's finally taking place:
Two Ranger YOUTS, Othmann and Cuylle, will most likely get sent to Hartford because veterans, Lafreniere in his fourth year, and Kaapo Kakko in his fifth year, won't be sent down – although to be fair – the Finn has been fine.
But Lafreniere?
The complete opposite.
Ah, those three words that plagued us all last season, "PLAY THE KIDS" – and doesn't that sum up the current battle for a roster spot between Othmann and Lafreniere?
I know I've said it a few times during the past week, but what's one more time:
If this was a fair competition, devoid of guaranteed contracts and draft status, then it's a no-brainer – Othmann (and Cuylle too) are a country mile ahead of the first-overall pick of the 2020 NHL Entry Draft – where to be nice – he did bat .667 with 34 homeruns and 79 RBI this summer in his slow-pitch softball league.
I heard the Mets need a DH next season.
---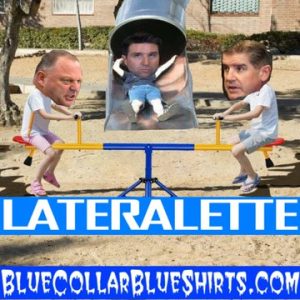 As I was working/drinking and proof-reading this blog, I just saw Laviolette's post-game interview.
I gotta say, I feel much better now having seen it – as it just confirms everything that you'll read tonight about this abortion of an affair.
But I'd rather be writing after a win, and being ecstatic about that, instead of being proven correct in a loss.
Let's get into all of the pregame news from the past two days and then into this trouncing from Saturday night.
---
On Friday morning, nearly twelve hours removed from the Rangers' 3-2 loss to the Devils on Thursday night (https://bluecollarblueshirts.com/92823/ ); the team reconvened at the club's training facility in Tarrytown, NY, where in the big news – it was announced that Artemi Panarin would make his preseason debut later that night.
By now, and as you all know, Friday night's game at the IBS Arena in Belmont was postponed later on in the day:
For what it's worth, I thought that the NHL did the right thing by postponing the game, but then again, they were forced to, due to New York State declaring a state of emergency. Equally as good was the fact that the game was postponed early in the day (1:14PM EST), rather than later in the evening, and as we see so frequently with Major League Baseball.
(MLB likes to wait until the last second to call off games due to rain, especially once the paying customers/fans are inside, as a way to make food and concession sales.)
And in a way, moving the game back 24-hours was a good thing for the Blueshirts too – or at least for the coaching staff – as it gave them an extra day to go over things.
But prior to all that, the Rangers held a morning skate, where afterwards, Blueshirts' bench boss, Peter Laviolette, held another lengthy chat with the media, where at this point, some cough drop/lozenge company should sponsor him, as his throat has to be dry after speaking so much:
---
Once again, while Lavy did speak for nearly ten-minutes, not much was said either.
The highlights from the chat was that Panarin would make his preseason debut, the head coach was thrilled with the way that Brennan Othmann has been playing and that the team hasn't really had a chance to work on special teams just yet – an area that Laviolette plans to work on during the next upcoming practices – and as he said – especially once some cuts are made, as it will be easier to work on the man-up and man-down teams with a lesser group in camp.
And while of course, the name of Alexis Lafreniere came up, but also of course – Laviolette just praised the first-overall pick of the 2020 NHL Entry Draft.
After all, it's one thing for fans, podcasters, bloggers and whoever else to criticize a player, but it's a completely different thing for a head coach to do so.
(And spoiler: that wouldn't remain true come 9:45PM Saturday night.)
As far as anything else, Laviolette said the word "systems" several times over – so take a few shots with me if you're playing the drinking game with this word this season!
---
As heavy rain and winds pounded the New York area, I posted the following on Twitter/X from my humble (and dry) abode:
For those driving to the IBS Arena at Belmont tonight for the #NYR game, this photo was taken on the Cross Island Parkway just five minutes ago: pic.twitter.com/0fqA2ai6OH

— BlueCollarBlueShirts (@NYCTheMiC) September 29, 2023
---
Two things.
One, this picture of a shark in the middle of the road is an old one – and photoshopped too.
Furthermore, this picture was photoshopped by someone who has much better computer graphic skills than yours truly! Duh!
What always amazes me, is that this silly little picture, which has been around for nearly a decade now, always gets someone to bite! You can just check the responses to my tweet for all of it!
Two, I also posted this picture on Facebook, where no less than a minute later – I was hit with a Mark Zuckerberg algorithm – for posting FAKE NEWS!
Apparently, the people at the Book of Face have no sense of humor – which in a way – is on brand!
I bring this up, because right after tweeting out a picture of the "shark infested waters of the Cross Island Parkway," BOOM – the game was postponed.
My timing was impeccable – and this trend would continue a few minutes later.
---
If you've been following this site since the Blueshirts returned, then you're already aware of my previous writings about Mats Zuccarello, and how he's on the last year of an expiring contract for a Wild team that no one really has any high hopes for this season.
On Friday, and while spending more time on Elon Musk's app than usual, due to the horrendous weather, I posted this:
Zucc would only cost #NYR $3M – and would fix the right wing problem. (Yes, I'm trying to will this into existence as first explained here: https://t.co/HfyhVi1VGH) pic.twitter.com/X19GIgte2S

— BlueCollarBlueShirts (@NYCTheMiC) September 29, 2023
---
No less than two minutes later, I saw this tweet from the Minnesota hockey club:
Hip hip hooray! ✌️ more for Zuccy!

Full details » https://t.co/PdwB7PZPcM#mnwild pic.twitter.com/8jsnKFyXEK

— Minnesota Wild (@mnwild) September 29, 2023
---
The craziest thing about this?
I posted my Zucc tweet (where again to be fair – I've been pushing this for over a week now) at 12:02PM. The Wild announced that they had re-signed Zuccarello at 12:00PM – as they made their news public two minutes before I pushed my cause again!
You can't make this up.
The Wild have all of the information about Zucc's new deal, plus a few words from the greatest Norwegian NHLer of all-time too, details that you can read here: https://www.nhl.com/wild/news/minnesota-wild-signs-mats-zuccarello-to-contract-extension
The short of it (height joke intended) is that Zucc, who was earning $6M per-season on his previous deal, agreed to a pay-cut, as the 36-year-old took less money to stay in Minnesota, having agreed to a two-year deal/extension worth $8,250,000 overall ($4,125,000 per-season).
According to all accounts, aside from getting up there in years, Zucc also agreed to take less money and not play the market because of his excitement and joy of playing with Kirill "The Thrill" Kaprizov.
Zucc, who was born on September 1st, 1987, will be approaching his 39th birthday once his new contract expires on July 1st, 2026.
In other words, I don't think that you'll ever see Zuccarello playing for the Rangers again.
Then again, that Mark Messier feller returned to the club at the age of forty-years-old – but of course – Zucc isn't "The Messiah" either.
We will definitely talk more about Zuccarello come the day he retires, but for #36, who spent parts of nine seasons with the Rangers, he's already spent four seasons with the Wild, and assuming that he fulfills his new deal in the Land of 10,000 Lakes, then he'll have accumulated seven-years in total.
I bring this up, because Zucc "only" played in 509 regular season games with the Rangers, as despite making his league debut during the 2010-11 season, it wasn't until the 2013-14 campaign where he became a full-time NHLer. (And don't forget about the the 2012-13 lockout either.)
Furthermore, he only played in 46 games for the club in his final season in New York, the 2018-19 season, prior to being traded away to Dallas for what amounted to OO-GATZ!
Entering his fifth season with the Wild, Zucc has skated in 255 games for the club.
Assuming he stays healthy, and only misses seven games per season during the next three years of the league's annual 82-game schedule, that will give him 225 more games (75 x 3 = 225) with the Wild, for a total of 480 games. Should he hang on a year after that, then most likely, he will go on to play in more games for Minnesota than he did in New York.
Okay, okay, okay – what's my point?
It's my belief that one day, Mats Zuccarello will be inducted into the Hall of Fame.
But before you shout at me and tell me all of the reasons why "ZUUUUUUC" isn't a HOFer – keep in mind – the Hockey Hall of Fame in Toronto is an International Hall of Fame.
In other words, and while the HHOF has been sketchy with some people (how Stan Fischler and Alexandar Mogilny aren't in I'll never know – but I suspect it's because they aren't Canadian) – but regardless of these two men who should be enshrined – how can the HHOF ignore the greatest Norwegian player of all-time – and especially with the HOF's mission of acknowledging as many international players as possible?
Talk about getting way ahead of myself – but should that day ever come – and maybe I do like being ahead of the curve too – will Zucc be remembered for his days with the Rangers or with the Wild?
Okay, that's enough of the Doc Brown stuff for one night.
Moving along!
---
The man in the big chair on 33rd St. & 7th Ave. made a bunch of roster decisions as The Big Apple was flooding, where some decisions were elementary and obvious, while another was just a head-scratcher.
The first wave of news was broken via this tweet: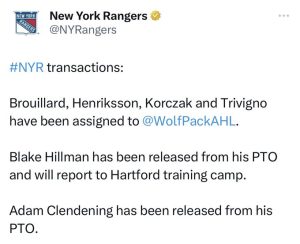 As you can see, there were no surprises with the players that were assigned to Hartford, although I guess it would've been nice if Trivigno could've played in a preseason game.
Then again, it's not like he was ever going to make the varsity roster anyway – but I'm sure it would've been important for him and his family had he received one exhibition game.
The only thing "surprising," and I use that word loosely, and extremely at that; is the fact that Drury released Adam Clendening from his PTO.
As brought up a few times during the past two weeks on this site, Drury began camp by saying he wasn't going to sign any PTO's – and no less than 48-hours later – he then signed two players to these contracts.
After releasing Brad Arvanitis earlier this week, Clendening, the other player signed to a PTO, was also released.
Again I must ask – is Drury indecisive or is he just playing around with James Dolan's money?
---
Later in the day, the Rangers/Drury reduced the training camp roster to 35-players, as Alex Belzile, Anton Blidh, Turner Elson, Ty Emberson, Connor Mackey, and Riley Nash were waived for a future designation assignment to the Hartford Wolf Pack.
And as you'll soon see, all of these players, sans one, cleared waivers and still remain with the organization – as AHLers.
Again, nothing raises any eyebrows here, as we pretty much know what this roster will be at the start of this upcoming 2023-24 campaign; but for what it's worth, I thought that both Belzile and Blidh played well in their limited amount of work.
Whether or not the Rangers decide on a 22- or 23-player roster is yet to be determined; but as of now, here were the 35-men left remaining following Friday's events:
Forwards (20): Brett Berard, Nick Bonino, Jonny Brodzinski, Filip Chytil, Will Cuylle, Adam Edstrom, Barclay Goodrow, Kaapo Kakko, Chris Kreider, Alexis Lafreniere, Jake Leschyshyn, Brennan Othmann, Artemi Panarin, Tyler Pitlick, Matt Rempe, Adam Sykora, Vincent Trocheck, Jimmy Vesey, Blake Wheeler and Mika Zibanejad.
Defensemen (11): Adam Fox, Erik Gustafsson, Ben Harpur, Mac Hollowell, Zac Jones, Ryan Lindgren, K'Andre Miller, Matthew Robertson, Brandon Scanlin, Braden Schneider and Jacob Trouba.
Goaltenders (4): Louis Domingue, Dylan Garand, Jonathan Quick and Igor Shesterkin.
As previously talked about, the only real decisions left to be made between now and October 12th, when the Rangers play guest to the Buffalo Sabres in the first game of the season, and outside of a 22- or 23-man roster, is the 13F and 7D spots.
The other decision is what to do about Brennan Othmann and Will Cuylle, where most likely, and as fully explained before on this site, they'll begin the season in Hartford.
But after Saturday's night's game, I'm not so sure anymore!
---
On Saturday morning, the players who weren't going to compete against the Islanders hooked up with Laviolette in Tarrytown, NY for a practice.
Following the skate, once again, Laviolette conducted another interview that ran over ten-minutes:
---
This interview was more of the same as the one conducted a day prior, as Laviolette praised every player that he was asked about, most notably Kaapo Kakko and Jonny Brodzinski, where the head coach, when speaking of the latter, said he's earned the right to play in every preseason game, as Mr. Hockey battles for the club's 13F roster spot.
For what it's worth, not one member of the Rangers' beat has asked Lavy if the plan is to carry 22- or 23-players once the season commences.
Once Laviolette wrapped up another one of his lengthy fireside chats, daily interviews that are longer than these blogs, the organization then made the following roster moves:
— Assigned Adam Sykora to Hartford. Like others, while this was always the plan, I thought he deserved another preseason game, but at the end of the day, it doesn't really matter.
— Waived Jake Leschyshyn, where I'm expecting that he'll clear and then be assigned to Hartford on Sunday.
It was later announced, but not by the Rangers themselves, that the San Jose Sharks had claimed Emberson off of waivers.
While there was never a direct clear path to the varsity club for K'Andre Miller's good friend; Emberson will at least have a shot to become an NHL regular in the Bay, as the Sharks, and despite their team name, are a bunch of pond dwelling minnows.
---
Here was tonight's line-up, a line-up that was juggled come the third period, during the fourth game of this year's preseason:
FIRST LINE: Cuylle/Zibanejad/Othmann
SECOND LINE: Panarin/Trocheck/Lafreniere
THIRD LINE: Vesey/Goodrow/Pitlick
FOURTH LINE: Edstrom/Brodzinski/Rempe
FIRST PAIR: Robertson/Trouba
SECOND PAIR: Lindgren/Schneider
THIRD PAIR: Harpur/Hollowell
STARTER: Quick
BACK-UP: Garand
---
BOX SCORE time.
The following graphics and information come from ESPN.com:
SCORING:
PENALTIES:
GOALIES:
| | | | | | | | | | | |
| --- | --- | --- | --- | --- | --- | --- | --- | --- | --- | --- |
| SA | GA | SV | SV% | ESSV | PPSV | SHSV | SOSA | SOS | TOI | PIM |
| 26 | 3 | 23 | .885 | 20 | 3 | 0 | 0 | 0 | 59:54 | 0 |
| | | | | | | | | | | |
| --- | --- | --- | --- | --- | --- | --- | --- | --- | --- | --- |
| SA | GA | SV | SV% | ESSV | PPSV | SHSV | SOSA | SOS | TOI | PIM |
| 7 | 0 | 7 | 1.000 | 7 | 0 | 0 | 0 | 0 | 17:03 | 0 |
| 25 | 4 | 21 | .840 | 17 | 3 | 1 | 0 | 0 | 40:00 | 0 |
---
Since this was a preseason game, there was no pregame show – but I did like when I tuned into M$GN at 6:30PM, a half-hour before the broadcast, that I was treated to a "Billy Joel: Live in Italy" concert.
Put it this way – I much rather see the Piano Man from 6:30PM-7PM all season (and during the intermissions too) than see the likes of that methed-up gambling guy, J.B. Smoove and Sieve Vagistat ever again.
And much like Long Island's favorite son – I needed a few drinks after this game too!
"A bottle of red, a bottle of white, the Blueshirts made me cry tonight – but I'll never eat at Borelli's Italian Restaurant."
Meh.
---
Come 7PM, we were greeted by Shannon "Bulk" Hogan (I can make big jokes since I'm big myself – that's just the rules – but to be fair – she's had kids – I have no excuse outside of a penchant for high-calorie beer and booze), and who wow – has been a M$GN employee for now over ten-seasons.
It feels like just the other day when she blocked me on Twitter for sharing this clip with her:
https://vine.co/v/OwMT7DM2jnD/embed/simple
And yes – VINE – not YouTube!
That's how old this site is, and how long I've been hammering home these blogs too, as we're talking about VINE – as someone on the Islanders pulled this clip from YouTube for copyright reasons – as they didn't want Hogan to be embarrassed.
And for what it's worth, and this isn't an olive branch or a mea culpa for Hogan, it's just the truth – she has improved, leaps-and-bounds at that, and isn't that bad (in fact, she's very good at what she does – and definitely an asset for Islander broadcasts) – even if she does enjoy wearing penis necklaces on-air, and as she did last season:
Man, I'm all over the place tonight – but that's what happens after a Rangers' loss to the Islanders!
(And the bottle of Michter's Whisky consumed doesn't hurt either!)
Following Hogan's greetings and salutations to us viewers, we then went to the booth where Alan Fuehring, and not Brendan Burke, called the game alongside Butch Goring and Jumpin' Joe Micheletti.
For what it's worth, I'm not too familiar with Fuehring's work, but I thought he was good, outside of one obvious error where he must've been looking at the rosters from last season, as he referred to Jonny Brodzinski, now wearing #22, as "Ryan Carpenter," who wore those digits for the Blueshirts at this time last year.
But that's why it's the preseason, and other than that, I thought he called a good game – and I'm a tough critic in this department!
As far as anything else about the broadcast, one thing became clearly apparent, and no less than five-minutes into it (and the Isles just dominating and dictating the pace had to be part of it too) – this was going to be an all-out assault at the expense of Alexis Lafreniere.
While I understand why Goring would instigate such talk (he's a notorious Ranger-Hater, and as he should be, which is why he's featured in my new book – check the PLUGS segment for more); Micheletti didn't really have much ammo to defend such an attack – especially when Lafreniere's lazy air-headed defense led to an immediate Islander goal.
You could feel Goring's smile come across your screen, as all of Rangerstown, USA flung their hands in the air.
GAME REVIEW time, where yes, and as usual, this will be the longest and most detailed recap of these sixty minutes out there, but where I also promise to limit the pain too.
---
FIRST PERIOD:
This game, played mere steps away from the Belmont Race Track, and as if it were a horse race – then the Rangers, who like a horse with a broken foot/hoof – would've been shot dead just a few minutes in and then sent to the glue factory.
Hell, as the Islanders were painting like Picasso, the Rangers looked like they were using Elmer's glue when making macaroni art.
The Isles came out of the gate hot and really, outside of a third period where they did a slow victory lap around the track/rink – they never lost control in this latest race for New York hockey supremacy.
Seymon Varlamov, who the Rangers pummeled the last time around in M$G for three first period goals, saw the tables turn, as the Isles returned the favor with a trio of strikes themselves in the game's first twenty-minutes.
And it wasn't pretty.
I have to give it up to the barnyard animals – aka Islander fans – dressed in orange-and-blue tonight, because if you had no clue what this game was, then you would've thought that it was a regular season match, or heck, even a playoff game – as the crowd was loud-and-proud all game.
While of course, the vociferous cheers only grew as the Isles continued their mud-hole stomping of their most detested foe; the energy and rambunctious vibes were all there at puck drop too.
Prior to the Isles' onslaught, it was brought up by Joe & Butch that "Little Brother" had the fewest first period goals scored last season.
Similar to his senility, I think Sam Rosen's jinxing power has rubbed off on Micheletti too – and as was evident by the three goals that the Isles scored in this first frame.
I bring this up, because Goring at this time said, "The Islanders need better periods."
Perhaps Tampax can sponsor them?
Sadly, the Isles would go on to strike "first-blood" – and then second- and third- and fourth- and fifth-blood too.
Two minutes in, the Rangers got their first SOG, and where the second SOG wouldn't come for another ten minutes, as a Goodrow back-door feed to Pitlick almost connected.
A minute later, Trocheck, who shined in the Rangers' win over the Isles earlier this week, made a brutal turnover, where to his credit, Quick bailed him out on, as the three-time Stanley Cup champ made a stone-cold breakaway save on Mat Barzal.
And this much was obvious tonight – Trocheck plays "heads-and-shoulders" better whenever without the man who no longer needs shampoo right now, Artemi Panarin, on his line.
While Lafreniere was a major anchor too; once Trocheck got away from these two bozos in the third period, his game improved.
Just 4:01 in, Lindgren was boxed for hooking Barzal, a penalty, that in the record books, went down as interference.
In some "Ranger Killer on Ranger Killer Violence," Quick made a great save on a shot from the blade of Jean-Gabriel Pegeau – who more-and-more – is becoming one of those players that you despise whenever he lines up against your favorite club – but would love if he was on your team.
Quick then made two more saves on Barzal and the Rangers' penalty kill came out of these two minutes unscathed.
Down to 13:30 remaining, Trocheck made another brutal turnover, but fortunately, it didn't go anywhere.
However, it didn't matter, as just 23-seconds later, this happened – and when watching this clip – just focus on #13 in Rangers' white:
Beautiful feed from Lee to Pageau after Gauthier starts the play pic.twitter.com/W0JCwtmh22

— Rob Taub (@RTaub_) September 30, 2023
---
1-0, bad guys – and really on a shot that Quick had no shot on – as this was a perfect pass for the perfect goal.
Did you watch Lafreniere's back checking/defense?
Keep this in mind for later – as Peter Laviolette would later call out the King of Softball in his post-game interview in regards to this play, among others.
And also keep this in your mind: Larry Brooks, of the New York Post, is playing better defense right now than #13 – as he continues to swat away all of the Lafreniere partying/softball/lazy rumors, rumors that he says (while lying through his teeth), that he has no clue where they popped up from.
As I'll show you at the end of this – one of his peers on the beat confirmed as such to me – THIS SUMMER – and not today.
As Joe was trying to apply the kid gloves to Lafreniere, while essentially agreeing with Goring that Lafreniere was an all-out "shit-show" (my words, not Goring's verbatim); with 10:23 remaining, "Brock-And-Roll" Nelson danced around and put the puck right through Quick's five-hole.
While the Rangers' defense was most certainly lacking here – this was a shot that the future Hall of Fame goalie would like a redo on.
2-0, bad guys, and just like that.
As Micheletti went into the SYSTEMS excuse (and again – I'll have Lavy's post-game for you below – where he poo-pooed such talk); down to 7:30 remaining, Brodzinski prevented the Isles from scoring their third goal of the period – at least for this particular moment.
Following the stop, Panarin recorded his lone shot of the game, where at this point, Varly could've live-tweeted and wrote about this game like yours truly too.
Down to 5:50 remaining, Lafreniere blocked a slap-shot. To his credit, he never missed a shift, but when this is his biggest highlight in nearly seven-months worth of time – then there is a problem.
The two giants, who resemble a pair of Zdeno Chara's on skates, Edstrom and Rempe, tried to create offense by screening Varly, but no Ranger shot could get through.
What did get through was Bo Horvat, when with 2:49 remaining, he scored a wrap-around goal.
Of this "hat-trick" of Islander first period scores, this was the worst goal that Quick afforded.
3-0, bad guys.
With eighty-seconds remaining, Schneider put the best Rangers' SOG yet, but Varly wasn't having it.
As the period concluded, Lafreniere, when wide open, over-skated, allowed Romanov to catch up and once hearing the defenseman's skates behind him – missed the net.
Remember when first-print Lafreniere rookie cards were once selling for over $400 a pop?
Today, kids from a bygone generation would be embarrassed to even put these small pieces of cardboard in the spokes of their bicycles.
Ugh.
3-0, bad guys, after twenty.
Here's what I said at the time:
3-0, bad guys, after 20. 1P Thoughts:
— So glad I didn't go to this game, although <GASP>, IBS is my favorite arena in the NHL.
— Lafreniere is doing himself no favors. I know he's the new Kravtsov/whipping boy – but there is nothing to praise.
— Quick won't last the…

— BlueCollarBlueShirts (@NYCTheMiC) September 30, 2023
---
SECOND PERIOD:
As I twiddled my thumbs during intermission, and thought what could've been in regards to the Rangers' back-up goaltender situation (I wanted Cam Talbot – DUH – and who went to Los Angeles for only $250K more than what Quick is earning this season); I also missed the familiar Rosen shriek of, "SECOND PERIOD, WHAT DO YOU LOOK FOR HERE JOE?"
"SOME EFFIN' FABULOUS GOALS SAMMY!"
The Isles raced out to an 8-0 SOG advantage this period, and where the lone Rangers' highlight from the first seven-or-so minutes was when REMPESTEIN hit Johnston into the boards at the 2:30 mark. However, we didn't get that much anticipated rematch.
At around the four-minute mark, I tweeted (or is it X'd?) the following:
Laf, neutral zone turnover…. easy to get on him, but to be fair, no one looks great. In a way, he's lucky that Othmann and Cuylle haven't stood out thus far. #NYR

— BlueCollarBlueShirts (@NYCTheMiC) October 1, 2023
---
That wouldn't remain the case come the final horn.
At the 8:16 mark, I present the following to you without comment:
Mac Hollowell gets crushed by Anders Lee…. Barclay Goodrow vs Anders Lee. #NYR pic.twitter.com/J9jN4iE8Ly

— David 🏒 (@DaveyUpper) October 1, 2023
---
Again, this was one of these plays that I hate – and good for both Goring and Micheletti – as they said the same thing on-air.
As we always see with Trouba whenever he runs someone over with one of his clean and legal "TROO TROO TRAIN" hits; the other captain in New York, Anders "Do you know my name now Shannon?" Lee, absolutely leveled Hollowell with a clean and legal hit of his own.
In a response, Lee was forced to defend himself from the hands of Barclay Goodrow – a defense that looked like a Lafreniere back check.
While Goodrow won the fight, there was no reason for this fight to take place either.
And as said on this site in the past (and again, because of Trouba) – the rules in the best league in hockey need some amending.
For starters, you can't blame Goodrow for defending his teammate – especially as one of the club's alternate captains.
If he didn't fight, then everyone would say, "what a wuss – he let his teammate get killed and did nothing."
If anything good came out of this, then it was when Goodrow got an instigator penalty – but as both Joe & Butch said – two minutes isn't enough of a deterrent – especially when Goodrow took one of the Isles' most skilled players, their captain, out of the mix for five-minutes.
Joe & Butch suggested that players get booted from the game whenever these plays happen, but I think that's severe too. Maybe give the other team a five-minute major power-play instead, as I think we can all agree, and no matter who you root for, that these plays are becoming too commonplace and they are only going to continue until the punishment fits the crime.
The Isles didn't score on their power-play here, but once expired, noted sniper, Cal Clutterbuck, scored an all-alone and easy goal against Quick from the right circle with 9:16 remaining.
4-0, bad guys.
And let's face it, especially for the "FIRE GALLANT" morons – had "The Turk" been behind the bench, then these people would've been questioning why the head coach didn't take his timeout.
Furthermore?
While it was known that Garand would get the third period, I would have made the goalie switch at this moment.
Fast-forwarding through the pain a bit; with 2:43 to go, the Rangers received their first power-play of the game, a warranted one, albeit via faulty officiating.
On this play, JGP blatantly tripped Trouba behind Quick's net. This wasn't called. However, Trouba got mad and hit JGP, and in a response, the Rangers' agitator fought back a bit and was then called for roughing.
This wasn't roughing (and you'd never see such a call during the playoffs either), but I guess this was a make-up call and the right thing happened – a Rangers' power-play.
In more ineptness from Lafreniere, he skated directly into Zibanejad during this power-play and as a result, forced a turnover.
Another result? The Rangers didn't score on this man-up advantage and were now 0-11 on the power-play this preseason.
4-0 through 40 minutes.
Here's what I said at the time:
4-0, bad guys, after 40.
— You know it's bad when the Hogan/Goring banter is more entertaining than the game.
— Only #NYR highlight is a Goodrow retaliation.
— Remember when Lafreniere rookie cards were going for $400? You're lucky if you can get $4 now.
— SOG 25-14…

— BlueCollarBlueShirts (@NYCTheMiC) October 1, 2023
---
THIRD PERIOD:
This was the best twenty-minutes of Rangers' hockey in the game, but I also believe that the Isles took their feet off of the gas a bit with their four-score lead.
Laviolette went to the line-blender this period, as everything was shook up, including the forwards, the defensemen and his goalie, as Garand replaced Quick – and as expected.
It was tough to keep track of everything, as Lavy made multiple changes this period, but outside of Lafreniere being down-shifted, the most positive and notable change was when Trocheck got the hell away from Panarin.
Garand, who made seven saves, made a few tough ones. Unlike his last game, he was tested here, and for one night, he aced the exam.
Let's blow through the rest of this period and get into the goals:
With 14:53 remaining, the Rangers finally got on the board:
Brennan Othmann nets his 2nd of the preseason to get #NYR on the board!

Watch the 3rd period on MSGN and stream on MSG+ pic.twitter.com/NGmo2Arw1d

— Rangers on MSG (@RangersMSGN) October 1, 2023
---
4-1, bad guys, as Othmann ended Varly's shutout.
This was a heck of a play, but concentration and skill were also part of this "puck luck" goal.
Trocheck's pass to his new winger was off, but Othmann kicked it down with his skate, stayed with the play, and banged the rubber home short-side.
One more time – it's going to suck if he gets sent down to Hartford – even if the reasoning, and as described and explained in the past on this site, makes all the sense in the world.
Even so – as a third line winger over Lafreniere?
Would it be the worst thing in the world to try it out?
After all, the Hartford option will always be there for Othmann – and for a WIN NOW team – you have to go with the best player – Othmann's ELC year on his contract be damned.
Plus, and as said about 868986789679687969 times in the past too:
Every Stanley Cup champion has one young player that comes out of nowhere and becomes a major contributor to the club's silver success story.
Even better?
Rempe, who kicked off this possession with a strong forecheck, picked up the secondary assist.
Some will say that he's not NHL ready, but I'm not so sure about that.
Sure, he needs some more seasoning, but this guy has the makings of something special.
Speaking of Mr. REMPESTEIN (nickname credit: BSU); down to 9:49 remaining, he drew a penalty, a roughing call assessed to Scott Mayfield.
I thought it spoke volumes when Goodrow replaced Lafreniere on the first power-play unit, but the end result was the same anyway – no goal – and with now 24 power-play minutes (0-12) without a goal too.
With 3:38 remaining, Barclay Goodrow hung around on a play and was rewarded, as after a fortunate bounce – BOOM- 4-2, bad guys.
Now down to 3:00 left on the clock, PISTOL PETE LATERALETTE pulled Garand. I thought it was interesting, if not foolish, when I saw Ryan Lindgren out there, as #55 isn't exactly known for his scoring acumen.
(But he is known for plus/minus stat – tops on the team during the past two seasons.)
The Rangers controlled the puck all the way down to 1:11 left on the clock, as a tired Isles' group were forced to ice the puck.
Following the Blueshirts' o-zone faceoff, the Islanders seemingly had cleared the puck, but they didn't get it down deep enough. As a result, only three players from the group were able to change, which then allowed CUYLLE HAND LUKE to bring the score within one, following another broken play/puck luck/but they all count goal with fifty-seconds remaining.
4-3, bad guys.
Lavy used his timeout following the goal, but the Rangers could never find the equalizer.
Instead, Lee, and with seven seconds remaining, scored into the Rangers' empty net.
5-3, bad guys, 5-3, bad guys your final.
---
Before getting into the Lateralette post-game interview, I debated back-and-forth about sharing with you the above conversation that I had with a Rangers' reporter.
And no, it's not Mollie "I Don't Give a Shit" Walker!
But I think you knew that!
I've had many readers, and Twitter/X users too, question me about my stuff in-regards to Lafreniere.
Listen, I know what I am – yes, I'm a ten-time award-winning author (my friend of nearly 30-years, Bill W., loves when I jokingly refer to myself this way); but at the same time, I'm also nothing more than a beer-bellied blogger with no media access, and worse than that – one of the worst hockey players that ever played the game – so who am I to criticize anyone?
(Thank the hockey gods there were no iPhones when I played – although my own dad wishes that he had the footage of my old games – footage that would then have to be aired on Comedy Central. One season, and I think it was my junior year, we finished 1-21, where the one win was the result of the other team forfeiting, as everyone on their team had their high school prom!)
But alas, I digress.
Despite whatever standing that I may have – I do have many people within the hockey world privately tell me things – where my relationship with Stan Fischler, who has written forewords for some of my books and also uses my stuff in his NHL.com and The Hockey News articles, has helped bolster my "status."
This is just my way of telling you that while I'm really only "just a blogger" (but I do have longevity unlike others), I also have "SAUCES;" where 99.9% of the time, I don't repeat what's been told to me, or at least say who told me what, but I will refer to the information obtained in my own way.
After all, I'm not a reporter, nor do I pretend to be one. I'm a columnist!
However, as the flames intensify under the rear-end of Lafreniere, I have been "called-out" for assuming, speculating and <GASP – THE HORROR> of making things up about his off-season.
As evidence, I have shared that conversation above – and where furthermore – I did my own digging around (again, I'm not a reporter – but I do double-source whatever news I deem to be "controversial"), where not only did I find a second source to confirm what I was told – but I also found from both a third and a fourth source too.
And no – Lafreniere's own social media pages aren't one of the sources.
The text exchange featured above took place in July, where if you notice, the word "fragile" was used.
It's what Brooks is now assuming in his own articles – although he claims he has no clue how such talk began. (And Brooks isn't the reporter in question either.)
I know this is all a generational thing, as the kids from today largely don't respond well to "TOUGH LOVE;" but really, it's shit-or-get-off-the-pot time for Lafreniere.
And sadly for him, whether fair or unfair, he's in the public eye – and both praise and criticism, and where he's mainly suffered the latter, is part of it.
I hinted about this conversation all summer on this site, when I said no less than 678678967896789678967 times, that if he had a slow start, then his off-season would be questioned.
You're seeing it now – and where the rises of both Cuylle and Othmann, two players who don't have three complete years of NHL experience behind them, doesn't help matters.
Also not helping matters?
The latest edition of LAVY'S LOUNGE, his post-game interview from Saturday night:
---
I urge you to watch this (short for him) three-minute interview and make your own opinion.
However, what can't be debated is that Lavy called out Lafreniere, and where in addition, and despite how crappy I felt about this game – I did appreciate that the head coach made no excuses.
Rather than saying, "we need more time to work on our new systems;" Lavy said, while talking about Lafreniere:
"It was a good block [a shot block from the first period], but there was a lot more that was missing. That's the problem I have [with him]. We gotta work hard. That has to be the standard. This wasn't good. Back-checking is a universal language. There's no system involved there. Competing for pucks is a universal language. There's no excuses for that."
Let's face it, and I hate to keep making these comparisons, but I have always been TEAM TURK – but had Gallant said what Laviolette said tonight about Lafreniere – then the FIRE GALLANT group would've tried to get him deported back to Prince Edward Island.
I'll also say this:
While I wasn't a fan of the Turk fire/Lavy hire – I do give the head coach all the credit in the world from not shying away from the truth – and also not placating anyone either.
This game sucked and he said it.
He also said this:
"The young guys are working hard. It's noticeable. Othmann is trying out there. He's putting his best foot forward out there and it shows."
Perhaps Othmann's Hartford future isn't set in stone just yet…
---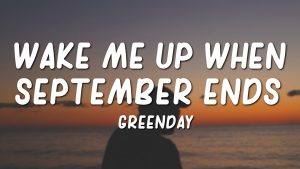 For the Blueshirts, it's nothing but practices until Wednesday, October 4th, when the team travels to Hockeytown, USA, aka Newark, NJ, for a rematch with the Devils.
A day later, the Rangers will host the Bruins at M$G in their sixth-and-final game of the preseason.
I should be back before the bout with the Devils, where I think I'll be talking about some roster cuts, among other things.
Enjoy your NFL Sunday – where sadly – I expect more losing for our local teams.
Man, was I spoiled in 1994, and with the successes that the Yankees and Giants would later have.
What do New York sport fans have to root for now? The Liberty?
PLUGS TIME! (Buy a book and support my Rangers' induced therapy bills. After all, I don't run ads on this site!
---
On Sunday evening (10/1), "The Blueshirt Underground Show" will return with a new live episode with a special start time of 6:30PM, where for gluttons of punishment – aka fans of the NY Jets – the program will conclude prior to the "Swiftamania" kickoff.
To watch the show, click the play button below at 6:30PM:
---
"The Top 100 Villains of New York Rangers History," is now available for preorder.
For complete information, please visit: https://bluecollarblueshirts.com/rangerkillers/
---
My second plug of tonight's blog – the mandatory plug for my book, "The New York Rangers Rink of Honor and the Rafters of Madison Square Garden."
As mentioned previously, the book is now available in hardcover, in paperback and in Kindle formats. To purchase a copy of the book, visit this link:
https://www.amazon.com/Rangers-Rafters-Madison-Square-Garden-ebook/dp/B09CM5N2WD
For those still looking for signed paperback versions of the book, I have re-ordered more copies. I now have a few signed copies for sale at $25 a pop (includes shipping price) through me directly. Here is all the information on that:
---
My four-volume set of books, "One Game at a Time – A Season to Remember," is a game-by-game recount of the Rangers 2021-22 campaign.
My second title as an author, "One Game at a Time – A Season to Remember," is now available in eBook, paperback and hardcover formats.
To obtain signed copies, visit: https://bluecollarblueshirts.com/onegamebook/
To purchase all four volumes on Amazon, visit: Amazon.com – "One Game at a Time."
---
The greatest volume-set of books on Rangers' history today!
"Tricks of the Trade – A Century-Long Journey Through Every Trade Made In New York Rangers' History," a four-volume set of books that meticulously covers every trade made in franchise history, is now on sale.
All four volumes of the title can be purchased on Amazon.com and are presented in three different formats – eBook, paperback and hardcover.
To purchase Volume I: Conn Smythe (1926) – Craig Patrick (1986), visit Amazon.com
To purchase Volume II: Phil Esposito (1986) – Neil Smith (2000), visit Amazon.com
To purchase Volume III: Glen Sather (2000-2015), visit Amazon.com
To purchase Volume IV: Jeff Gorton (2015) – Chris Drury (2022), visit Amazon.com
To purchase signed copies of all four volumes, visit https://bluecollarblueshirts.com/tricksofthetrade/
---
Here are my last few blogs, in case you missed them:
---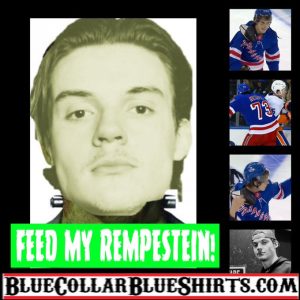 ---
---
If you haven't already, subscribe to this blog for the next update:
---
Don't forget to order my recently released four-volume set of books, "Tricks of the Trade!"
If you don't order through me, all four volumes are now available on Amazon.com
For more details, check out: https://bluecollarblueshirts.com/tricksofthetrade/
Thanks for reading.
LET'S GO RANGERS!
Sean McCaffrey
BULLSMC@aol.com
@NYCTHEMIC on the Tweeter machine