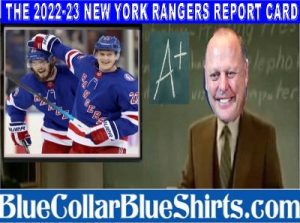 Greetings and salutations everyone and welcome to another blog here on BlueCollarBlueShirts.com. We have a lot to get into today!
Prior to the New York Rangers' quest for sixteen wins over the next two months; I present to you my 2022-23 Final Report Card, where I will be handing out grades to every single member of the roster.
Following this blog, stay tuned to this site, because later on this weekend – I'll also post my 2023 Stanley Cup Playoffs preview – where spoiler (not a spoiler) alert – as first predicted last summer, during the preseason and into the regular season – I'm picking the Rangers to dethrone the Avalanche come June '23.
CZAR IGOR vs. Alexandar Georgiev – the story writes itself!
However, before discussing the immediate future; let's first talk about Blueshirts' past – this 2022-23 regular season – and where like most NHL campaigns – featured a roller-coaster of a ride.
---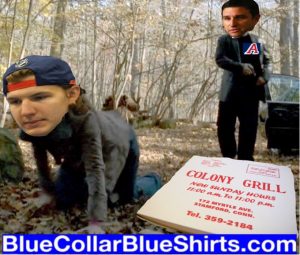 This Final Report Card is pretty much my "trilogy" of grading the team this season.
At the quarter-pole of the season, I graded every Ranger and talked about where the team was at.
You can find that blog here: https://bluecollarblueshirts.com/22qprc/
At the halfway mark of the season, I did the same exact thing.
You can find that blog here: https://bluecollarblueshirts.com/ms23/
---
I am reminding you of these two report cards from this season for a few reasons, including:
— While this Final Report Card covers the entire season; I don't want to write what I've previously posted on this site.
— By going back, you can see where the team was at during the major tent-poles of this 2022-23 season.
— You can also see how much the club has grown – and how much the roster has been altered too – something that I was hammering home all year – and which I'll bring up one more time during our next segment.
---
During the Mid-Season Report Card, I wrote the following:
"Come Game 41, the half-way mark of the season, the Rangers had a chance to move into second place in the division, but a 4-3 overtime loss to the Devils dashed those hopes.

"Instead, for a team that wasn't even in a playoff position during the <cue the eerie DUH-DUH-DUH music here> THANKSGIVING BREAK; not only were the Rangers ahead of the teams jockeying around for a wild card berth – they were also in third-place in the ultra-hot Metropolitan Division – the best division in the league.

"Despite their poor start, where if it weren't for all of the bad losses to horrible teams, then they'd most likely be in first-place today (but you can't play the "coulda, shoulda, woulda" game here; nor cry over spilled milk either); the Rangers still control their own fate and can very well finish on top of the division – especially since they currently trail the first-place Carolina Hurricanes by only six points – and with three head-to-head contests remaining during the second half of this 2022-23 campaign.

"And while who knows what will happen next week, when the Rangers play their first games of the second-half of the season – the Blueshirts only trail the second-place Devils by two points – and with another game to be played between the two warring franchises.
Forty-one more games and three months later – the Rangers completed the second-half of the season very much as how they finished the first-half of the campaign.
So did the Carolina Hurricanes and the New Jersey Devils – where ironically – we'll now see the "Hudson River Rivalry" renewed during the first-round of the playoffs, which begins this Tuesday night in Newark.
If that isn't enough for you, then try this on for size:
In Game 41, the Rangers lost a one-goal game to the Devils. Had they won it, then they would've moved into second-place – while also threatening for the top spot in the best division in hockey, the Metropolitan Division.
Thirty-four games later, Game 75 – the Rangers lost another one-goal game to the red-and-black attack, 2-1.
Had the Blueshirts won that contest, then just as it were on January 7th – then the Rangers would've moved into second-place – while also threatening for the top spot in the Metropolitan Division.
Long story short, and the obvious?
The Hurricanes, the Devils and the Rangers all kept pace during the latter half of the season, and respectively, soon finished 1-2-3 in the division.
---
While there were some similarities from the first half of the season when compared to the final 41-games of the campaign; hands-down – there were much more differences – and in a positive way.
Despite the good old birdbrain, Mollie W., saying "NOBODY GIVES A SHIT" about Trouba's physical play; without a shadow of a doubt – between the captain's hits, blocked shots, fights and overall leadership skills – it was the Rangers' "GREAT EIGHT," Trouba himself, who pulled the team out from their rock-bottom point of the season.
And as mentioned during the Mid-Season Report Card – Jordan Binnington's late third period collapse, during a Rangers/Blues game from December 5th, 2022 – led the Blueshirts into their best winning streak of the season.
In other words, while the Rangers did have their ups-and-downs during the second-half of the season – there's no comparison – there were much more ups than downs once the calendar flipped to 2023 – especially when compared to the early games from October and November of 2022.
Let's put the following in bold print too:
DESPITE A CAVALCADE OF ALL-STARS AND FUTURE HALL OF FAMERS – IT WAS THE CAPTAIN, JACOB TROUBA, WHO REVIVED THE RANGERS – AND WHO MOST CERTAINLY PERSONIFIED THE WORD "CAPTAIN" THIS SEASON.
---
While I've already discussed Trouba's early struggles during the past two report cards (he was playing hurt – and he didn't want to take any time off to heal – only because he didn't want to let anyone down, now in his new role as captain); once 100% – you could see it – he was a brand-new player.
For Trouba, who has admitted himself that his first two-years in New York were bad, and that it didn't go the way that he wanted it to go; following the best season of his Rangers' career – which took place last season – now in Year One as team captain – he continued to shine.
We all know the deal prior to Trouba being named as team captain.
Some fans wanted the longest-tenured Ranger, Chris Kreider, to receive the honor. Others campaigned for the most successful Ranger, Mika Zibanejad. There were also a sect of fans that thought a younger player, a bedrock and pillar player for years to come, such as an Adam Fox or a Ryan Lindgren, been given the nod.
But as said on this site then, and as I'm saying one last time tonight – universally and unanimously – everyone involved with the organization – the players, the coaching staff, the front office, the popcorn vendor, you name it – they all said it – all of these people thought that not only should Trouba become the first captain in nearly four-years – but that he had already become the team's defacto leader too.
Come the end of the season, and once Game 82 was officially in the books – Trouba showed us again why he's not only a born-leader – but why he won that Mr. Ranger award too:
New York Rangers captain Jacob Trouba presented longtime fan Isaiah with a full scholarship to law school.

Isaiah, a survivor of the Sandy Hook school shooting in 2012, also got to exchange phone numbers with Trouba. ❤️💙

📽️: @NYRangers pic.twitter.com/18QNe8xJ6K

— Sportsnet (@Sportsnet) April 14, 2023
---
Call me soft, call me emotional in my now old age, call me whatever – but to watch Trouba's interaction with that young man – and to not feel any sort of way about it, including maintaining dry eyes; if that's the case for you – then either you're not human or you just have a ton of will-power.
It's way too early to assess Trouba's "legacy" as one of the Rangers' 28 captains of franchise history (another future book idea!); but needless to say, with one regular season now under his belt in this prestigious role – I'd consider Year One as an overwhelming and raving success.
And should he do what both Bill Cook (1928 and 1933) and Mark Messier (1994) did, and eventually win a Stanley Cup?
Then I believe that Trouba's captaincy "legacy" will skyrocket past Hall of Fame names and legendary Rangers, such as Brian Leetch, Neil Colville, Harry Howell, Andy Bathgate, Phil Esposito, Barry Beck, Ryan Callahan and Jaromir Jagr.
In a way, you may be able to make the case that Trouba has already surpassed the legacies of previous captains, such as Ryan McDonagh, Kelly Kisio, Dave Maloney, Ron Greschner, Camille Henry and others.
However, I think you can already state that Trouba's legacy as captain has already surpassed the man who named him captain in the first place- current Rangers' general manager, Chris Drury!
(And for Trouba to exceed Messier, Cook, and to a lesser extent, Art Coulter, the captain of the 1940 Stanley Cup winning Rangers? He'll have to win four Stanley Cups, one for each chalice won by the only three captains of franchise history to hoist the silver!)
But of course – I'm getting way ahead of myself here. WAY AHEAD!
Give me a pass though, as talking about Rangers' history always gets me excited!
However, the point remains the same – Trouba has done a hell of a job as team captain.
He may have saved the season too.
---
If there was one point that first I made prior to the commencement of the season and then all the way until March 3rd, 2023, then it was this one – a point I last hammered to death during the Mid-Season Report Card:
"The Rangers, after a terrible start, are playing much better now. They just have to keep it up.

"As long as the Rangers continue their status as a playoff contender; then the date of March 3rd, the NHL Trade Deadline, will be firmly circled on everyone's calendar.

"I think everyone has had enough Patrick Kane talk, where most of us are at the "just do it or don't do it already" stage; but outside of #88, I can see the Rangers looking for an insurance policy depth-defenseman – and maybe a spare forward too."
By the time the trade deadline had passed – not only was Patrick Kane a Ranger – but Drury landed his spare defenseman, Niko Mikkola – and his spare forward too, Tyler Motte.
And oh yeah – the general manager also surprised everyone by adding Vladimir Tarasenko to his ranks!
I bring this up, because prior to the deadline, there was a lot of moaning and groaning about players that I never thought would dress for the Rangers come the playoffs – much less remain in New York to begin with!
So while self-appointed experts (maybe I come off that way to people – but trust me – I'm not – everyone has an opinion and they are entitled to it – even if some of these people are wrong more times than not!), chart geeks, beat reporters and everyone else under the sun were all bawling their eyes out over players such as Vitali Kravtsov, Libor Hajek, Sammy Blais, Jake Leschyshyn, Ryan Carpenter and others – not me.
Blogs don't lie!
In my eyes – it was only about the deadline – and not only did Drury step-up to the plate – he hit a grand-slam too!
The current roster made it easy on the man who sits in the big chair at 33rd & 7th.
The Blueshirts were a contender – where both individually and as a team – everyone took major leaps & bounds.
Whether it was CZAR IGOR finding his feet following a slow start (for him), the re-emergence of the third line, the veteran ways of the new fourth line, improvement from the "FAT CATS," and/or Vincent Trocheck finally becoming comfortable in his new home – come the deadline – this roster forced Drury into calling in the reinforcements (rentals).
And while the Rangers will have a long-and-tough road ahead, especially against the Devils – the general manager gave his head coach, Gerard Gallant, the only bench boss of franchise history to finish back-to-back campaigns with 100+ points, the best possible arsenal available.
---
Through the first 41-games, the Rangers were 22-12-7 – good for 51 points.
The Rangers finished the season a little bit better than that – 25-10-6 – good for 56 points.
And they largely compiled that record while missing their top left defenseman (Ryan Lindgren), while also enduring two-weeks of salary-cap related hell, when making the move for Kane. (And don't forget about Kane's adjustment period either.)
While the Rangers did lose some games to teams they should have never lost to (but of course – games are played on the ice – not on paper – and this happens to every team too – even the Bruins lost to the Coyotes & Ducks this season); the way the Blueshirts pissed-away points during the first-half of the season wasn't as prevalent during the second-half of the season.
Furthermore, a lot of the bad losses from the back-half of the season took place when the Rangers had long clinched a playoff berth – and as both the coach and his players admitted – they did take their foot off of the gas a bit – as at that moment, and as is also the case today – it's all about the big picture – winning the Stanley Cup during the postseason.
With a final record of 47-22-13 (107 points) – the Rangers easily cruised into the playoffs.
But of course, due to the ultra-competitive Eastern Conference – the Blueshirts finished the season as the third-seed of the Metro.
While some fans and pundits may negatively focus on that fact; keep in mind, a 90+ point season doesn't even guarantee you a playoff spot anymore.
Just ask the Penguins and the Sabres – who each finished with 91 points – and would've needed 93-points to qualify.
And with the abundance of bad teams that played in the Western Conference this year – this only created more misery for these two teams that didn't make the cut – as there was much tougher competition (and more games against them as a result) in their own conference.
Long story short?
While I know there are some tears from Blueshirt backers in regards to finishing in third-place – as opposed to finishing in first-place – I'm not one of them.
The Boston Bruins set a league-record for most wins and points during a single-season. The Devils & Canes, as mentioned, had the best regular-seasons of their franchise history too.
Conversely, the Rangers were beat-up a bit, led the league in most back-to-backs (and three games played in four nights too), and admittedly – had several off-nights.
Despite all of that, they still were one of the best teams in the league.
Furthermore, many players also set career-highs in various scoring statistics.
The regular season, the chore part of the job (it's all about the playoffs), was a big WIN in my eyes.
My grades below will reflect that.
---
Before doling out the grades, let me give you the usual criteria that I use whenever I do one of these report cards:
— Grades are given out based on production, playing to their role on the team and to the contract of a player.
For example, I expect less from a third-pair defenseman on a rookie contract, such as a Braden Schneider. On the other hand, I expect a lot out of a first line player and/or a high-priced player, like an Artemi Panarin.
After all, we are playing in a salary cap world, where teams are constantly giving up quality players, even players they drafted, to compete.
— To ignore the salary cap hit of a player would be foolish, which is why they are considered in these grades.
Keep in mind, to me, the salary cap hit is a stat that belongs on the back of a hockey card.
When it comes to building NHL rosters, general managers look at cap hits first. They aren't worried about Corsi's or whatever nerd stat Valiquette has pulled out of his five-hole this week.
In addition, more times than not during this current era, you don't see as many pure "hockey trades" when compared to bygone eras. Instead, you see more "salary-cap dump trades" than anything else.
— Players who have played less than 41 games with the team, players who have been traded, players who have been injured and players who were sent down to Hartford, are all listed in the "Departed" section.
Lastly, and perhaps most important – these grades are just my opinions only.
In other words – don't get bent out of shape about them!
This is just my way of assessing the current roster at the end of the season.
And if any grade is egregious, I'm sure you will let me know!
---
Last but not least, the following:
— These grades take into account every game played this season.
— Just to compare, I have listed my quarter-pole and mid-season report card grades with every player applicable.
— To read the full explanations of my quarter-pole report card grades, make sure to check out: https://bluecollarblueshirts.com/22qprc/
— To read the full explanations of my quarter-pole report card grades, make sure to check out: https://bluecollarblueshirts.com/ms23/
At this time, here are my Final Report Card grades for the 2022-23 season!
---
FORWARDS:
FILIP CHYTIL
QUARTER-POLE REPORT CARD GRADE: B-
MID-SEASON REPORT CARD GRADE: B
2022-23 FINAL REPORT GRADE: B+
I will admit – had Chytil's new raise of $2.1M, from his current cap-hit of $2,300,000, been in-effect this season – then this grade would've been much lower.
That said, despite the Czech's inconsistencies, and where it feels like his goal scoring comes in bunches; Chytil, with 22 scores, did finish fifth-best on the team this season.
In addition, prior to this season, Chytil's career-highs were 14 goals, 14 assists and 23 points. He finished this campaign with 23 assists and 45 points – so when combined with his 22-goals – he set career-highs in all three scoring statistics.
But yeah – go ahead – keep on referring to a grown man, now with parts of six NHL seasons and 300-games under his belt, as a "KID!"
Obviously, Chytil improved as the season moseyed along, where away from his scoring, I think it shouldn't be lost that he played 74 games this season – one shy from his career-high, which took place during his official rookie season, the 2018-19 campaign.
Previously, Chytil had become extremely injury-prone, and where in some circles, he was referred to as "Filip Brittle."
There was none of that this year, as the eight-games that he missed were the end result of a dirty head-hunting cheap shot – a concussion suffered – rather than missing time for being "soft" after clean checks on the Czech.
If there was one area where Chytil remained consistent in during every game played, then it was at the faceoff circle – where once again – he not only finished as the worst center on the team (39.8%) – but also ranked 102nd overall in the league – of the 102 centers who qualified.
Yikes.
Obviously, Chytil has to be better at the dot, and his lack of success at the circles may limit his ice time during the playoffs – especially during situational (defensive zone) draws.
It's Chytil's horrendously league's-worst showing during faceoffs that knocks him down a grade level.
The "is he a center or a winger?" debate rages on.
Outside of that (and it is a big "that") – he has continued to improve.
Lias who?
---
BARCLAY GOODROW
QUARTER-POLE REPORT CARD GRADE: B+
MID-SEASON REPORT CARD GRADE: A

2022-23 FINAL REPORT GRADE: A-

Last season, Goodrow set career-highs in goals (13), assists (20) and points (33). This season, he finished with a stat-line of 11-20-31 – the second-best numbers of his career.
Furthermore, and as opposed to last season – Goodrow didn't play with the top-six as much – and didn't play with them at all following the deadline. Had he? Then he most likely would've set new career-highs.
However, for the alternate captain – it's not just about numbers.
As Gallant's most valuable Swiss Army knife player, where #21 can play at any of the three forward positions – and on all four lines too – Goodrow has served this team well.
He's been just as advertised since becoming a resident of the Big Apple – and where Goodrow's penalty killing may be his biggest strength.
What may also be lost is that Goodrow is very strong with the puck too – as really – when you recall all 82-games that he played this season – you can only recount three of his turnovers that went the other way. (And those are amazing numbers – after all – the other team is paid to play hockey too and turnovers happen all the time.)
A great teammate who is willing to do whatever is asked of him – Goodrow, now in his second-season as a Ranger, continues to play the best hockey of his career.
---
KAAPO KAKKO
QUARTER-POLE REPORT CARD GRADE: C+

MID-SEASON REPORT CARD GRADE: B+
2022-23 FINAL REPORT GRADE: B+

Following a slow start to the season; Kakko, then as the team's defacto first-line right-winger, picked it up a bit.
However, following the trade for Tarasenko, Kakko was returned to the third line with his buddies, Chytil and Lafreniere – one of the best decisions, although made out of necessity and roster construct, that Gallant made.
Speaking of Gallant?
As mentioned all season, there are a disgusting bunch of mongrels out there, ones who all live with their parents and dine on boogers too, who will all proudly and ignorantly state following every game – "GALLANT DOZNT NOSE WUT HE'Z DOIN!"
They will also say:
"GALLANT HATEZ THE KIDZ! FYRE HIM INTO THE SON! MA, WHERE'S MY MEATLOAF?"
Kakko, and just like both of his linemates, set career-highs in every pertinent category, with 18 goals, 22 assists and 40 points – and in 82-games – the first time he's ever played in every single game of a season during his career.
I think Gallant knows what he's doing!
And I think that Kakko, with 239 NHL games played, is no longer a "Kid" either!
He's a bonafide NHLer – and as we saw a lot of this season – especially during the latter half with all of his wizardry and Harlem Globetrotter moves.
While perhaps there were some unrealistic expectations once bestowed upon the second-overall pick of the 2019 NHL Entry Draft, and while despite his career scoring highs from this season – you'd like to see more points on board too; for the Finn, who just completed his fourth NHL season – you can feel it – the best is yet to come.
---
PATRICK KANE
QUARTER-POLE REPORT CARD GRADE: N/A
MID-SEASON REPORT CARD GRADE: N/A

2022-23 FINAL REPORT GRADE: B-

Let me be up front with you – this grade doesn't matter – and truthfully – I had a hard time coming up with this grade too.
As first stated ever since Kane traded in his famous Indian head sweater for a blue one; the only way to judge the future Hall of Famer and three-time Stanley Cup champion is by whatever he does during the playoffs.
That's it.
Kane was brought in here for one reason – to win the Stanley Cup – and should that happen – #88 will become a folk hero of Rangers' history – much like someone else who previously was in his shoes, #26, Martin St. Louis.
And MSL didn't win the Stanley Cup in New York; but due to his heroics in 2014 – he'll always be fondly remembered.
In nineteen games with the Rangers (and where he sat-out for two games too), Kane scored five goals and picked up seven assists – twelve points in total.
It's abundantly apparent what the criticism became once Kane left one Original Six team for another – both the Rangers and Kane have forced the issue – as both #88 and his teammates have one-upped each other in order to see who can be the most unselfish.
You know the deal – for the greatest American-born NHLer – everyone's tried to force a square peg into a round hole – rather than letting chemistry come to them organically.
As a result, both Kane and his teammates routinely ignore excellent scoring chances and will overpass – as everyone wants the assist – rather than the goal.
While it's suspected that Kane isn't at 100% (hip); despite that, we have seen flashes of brilliance from the player who wanted to be a Ranger – badly at that – so bad that he forced his own trade into town – a trade request that Drury was more than happy to bend over backwards for – the right move.
For Kane and the fans – forget about what you saw during the regular season.
Whatever Kane does from this point on is how he will forever be judged – where to be fair – this also applies to everyone – while also applying to the former Blackhawk the most.
---
CHRIS KREIDER
QUARTER-POLE REPORT CARD GRADE: B+
MID-SEASON REPORT CARD GRADE: A
2022-23 FINAL REPORT GRADE: A

In the effort of full-disclosure – I read everything that's sent my way.
Whether it be emails, Tweets, Facebook postings and websites – I read it all – except for anything that's ANALytical related – the same charts & graph geeks that have been championing a trade of Kreider for years.
Kreider, who set career-highs last season in goals (52), assists (25) and points (77); followed-up the best season of his career with a stat-line of 36G, 18A and 54P.
Away from his eighteen assists; his goals and points totals were the second-best of his career – and where this is true too – this was the second-best season of his career.
For the longest-tenured Ranger, 733 games played in eleven regular seasons in all; Kreider has hit the prime years of his career.
In another example of "GALLANT DOES KNOW WHAT HE'S DOING;" the Massachusetts native is now a threat on the Rangers' first penalty kill – a man-down unit that he never regularly played with prior to "THE TURK's" arrival.
Better than that?
He's not only clearing pucks and shining as one of the team's best PKers -but  he's also scoring short-handed goals too.
Kreider, the team-leader in this department, scored four shorties this season – the same amount as the four other Rangers who scored short-handed this season (Zibanejad, Trouba, Vesey and Lindgren).
And how about this FUN FACT:
Every current Ranger, 21 in all, finished with a plus/minus stat of zero or better.
In other words, not one Blueshirt finished with a minus.
Kreider's +21 was fourth-best on the team.
While Kreider didn't have the season that he had last year (the puck luck was much better last season – duh); he still had a heck of a season – although there were short stretches where he was never a factor – which admittedly – did induce those old "Casper Kreider" monikers.
Should the Rangers achieve their goal in June – then it will be Kreider who Trouba first passes the Cup to.
---
ALEXIS LAFRENIERE
QUARTER-POLE REPORT CARD GRADE: C-

MID-SEASON REPORT CARD GRADE: D-
2022-23 FINAL REPORT GRADE: B+

No shocker here: Lafreniere received the biggest jump in grade among all Rangers out of me.
At the halfway mark of the season; not only was Gallant questioned for making Lafreniere a healthy scratch – but the clueless birdbrain beat reporters questioned "THE TURK" too.
(It never ceases to amaze me the lack of knowledge/hockey IQ that both Mollie & Wince Mercogliano seem to possess. If these two were in charge of putting a man on the moon – then the rocket would've exploded prior to launch. I'd also question their abilities to run a McDonald's restaurant.)
If that wasn't bad enough, even M$GN's featured analyst, Sieve Vagistat, suggested that Lafreniere get stapled to the bench – if not a timeout in Hartford. (Comments he later said that he had to back off from, per M$GN's demand.)
By the end of the season, the first-overall pick of the 2020 NHL Entry Draft had set career-highs in games played (81), assists (19) and points (39). Only his 16 goals fell shy of his 19 goals scored from last season.
While it's true that a first-overall pick, now with three years and 216 career games under his belt, should have better numbers in the scoring departments; perhaps the first two-years of his career, which were plagued by the pandemic, didn't do him any favors. After all, how could it?
It remains to be seen if Lafreniere can truly burst out on the scene as a point-per-game player – and as many once expected and predicted.
However, while the scoring isn't where it should be just yet; to make up for it, #13 has embraced a physical brand of hockey – as he'll hit anything that moves – and isn't afraid to win puck battles during dangerous situations either.
But don't let his new bruising attitude fool you – Lafreniere is still capable of jaw-dropping and highlight reel goals – and as we saw twice this season, following his newly patented speedy forehand glide to backhand shot.
While I'm looking ahead; Lafreniere, who will need a new contract this off-season, will most likely receive that deal.
What it will be is anyone's guess – but should his line build upon what they created last year at this time – then the money will roll right in.
---
TYLER MOTTE
QUARTER-POLE REPORT CARD GRADE: N/A

MID-SEASON REPORT CARD GRADE: N/A
2022-23 FINAL REPORT GRADE: B-

Motte, now a two-time Ranger, had a much better finish to this season when compared to a year ago.
After all – while he still received an injury during this go-around (last year it was his shoulder) – he was sneak attacked by his former teammate, the Senators' Auston Watson.
However, this assumed concussion received didn't leave him out for too long.
Motte not only scored his first regular season goal as a Ranger – he scored five of them.
In 24-games, the once #64-turned-#14 also picked up five assists, for a round-numbered total of ten points.
As mentioned all season – should the Rangers go all the way – then Motte, along with his linemates, Vesey and Goodrow – will be considered as one of the best fourth-lines of franchise history.
That's how much impact they've had during their relatively short stay together – but as we all know – win a Cup and you're a legend.
Just ask Stephane Matteau!
Motte, who took the money during the off-season, was a gift prior to this year's trade deadline, due to the injury woes in Canada's capital city.
Now picking up the points to go along with his strong penalty skills; Motte's return was welcomed by all.
---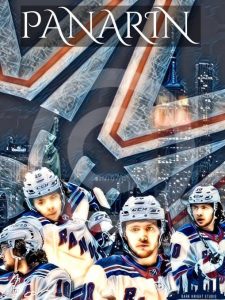 ARTEMI PANARIN
QUARTER-POLE REPORT CARD GRADE: D+
MID-SEASON REPORT CARD GRADE: C-
2022-23 FINAL REPORT GRADE: B-

I know I've said the following about 9786786786876796 times on this site this season, but it remains true – Panarin is the most polarizing player on the team – but also the best free agent signing of franchise history.
"The Breadman" paced all Rangers in assists (63) and points (93) – which remains the case ever since his 2019-20 arrival.
As mentioned, the only thing really negative about Panarin this year was a new wrinkle – his insanely frustrating and increasing amount of turnovers.
To go along with his team-high assist and point totals – the highest-paid winger of the league also scored 29 goals – third-best on the club.
However, and when compared to the other top scorers of the team – Panarin finished with only a +4 in the "almighty" plus/minus stat – and where this number DOES reflect all of his bad turnovers that led to opposing goals.
That said – where would the Rangers be without his 93 points – even if a bulk of them scored during the first-half of the season were largely of the "secondary assist" variety – where more times than not – these secondary assists were a bit "fugazi."
Like many on the team, I thought that Panarin improved as the season progressed.
I also thought it was telling, that just like last year, when Drury filled the club with Trouba's buddies; the general manager went out of his way to add "Panarin's Pals" to the roster, Tarasenko and Kane.
We all know what Panarin can do – and he's shown it.
He's still one of the league's elite – but the turnovers have to stop – and truth be told – I think he'll buckle down during the playoffs – especially as he looks to avenge last season's performance – a great postseason run for most, but beneath him personally – and as he's admitted.
---
VLADIMIR TARASENKO
QUARTER-POLE REPORT CARD GRADE: N/A
MID-SEASON REPORT CARD GRADE: N/A
2022-23 FINAL REPORT GRADE: A

While everyone was talking about Patrick Kane to the Rangers; prior to that deal going down – Drury first sniped Tarasenko from St. Louis – and VT91 has been a hockey godsend ever since.
While like Kane, Tarasenko will only be judged by what he does during the playoffs; but in 31 games played, the former Blue scored eight goals and racked thirteen assists for a total of twenty-one points.
None of these points were hollow either, as following scoring his first goal as a Ranger on his first shift – Tarasenko, once adjusting to his new surroundings – has fit like a glove.
It's also why many Ranger fans, yours truly included, hope there is some way to bring Tarasenko back to the club next season – he's been that good – and even without seeing him play one playoff game yet for the Blueshirts.
While who knows if Tarasenko will accept less money to stay in New York (he doesn't owe them anything); everyone will want him back – especially should the one-time Cup champ add a second title to his resume.
And that Pavel Buchnevich for Sammy Blais trade that many have screamed about over the years?
The end result was Tarasenko – a huge "W" for Drury!
---
VINCENT TROCHECK
QUARTER-POLE REPORT CARD GRADE: B-
MID-SEASON REPORT CARD GRADE: B
2022-23 FINAL REPORT GRADE: B+

Starting with the day when Drury first decided to bring Trocheck into the fold, and at the expense of both Ryan Strome and Andrew Copp, I said the following:
"Give it time. The chemistry will come. It's a process."
Come the end of the season, not only was Trocheck the team's best center at the dots (56.1% – and where no other Ranger finished with a winning faceoff percentage); but NONNA TROCHECK's BAMBINO had the second-best season of his career in the scoring department, with 22 goals and 42 assists, a total of 64 points.
(Trocheck's previous career-highs took place during the 2017-18 season, in Florida, behind a stat-line of 31G, 44A and 74P.)
Also of note?
Both Copp and Strome had down years – and were eliminated from the playoffs weeks ahead of their respective Game 82's.
As you should know by now – Drury went with Trocheck over the pair of centers who had success with his club – and solely due to his ability to win draws.
Trocheck finished this season as advertised.
While there were a few bumps in the road when trying to recreate the chemistry that Strome once had with Panarin; as expected – they found it when it mattered – RIGHT NOW – prior to the playoffs commencing.
There was also that funny little habit of hitting the post, as Trocheck finished the season as the league-leader in <DINGS>.
But as opposed to his first-half of the season; less paint chips fell to the ice, while more pucks went into the net.
Perhaps also lost during #16's season?
Trocheck led all Ranger forwards in hits (182). Only Trouba, a defenseman, had more (218).
A physical center who can also kick butt at the dots – the first-year of his seven-year deal went well for Trocheck.
---
JIMMY VESEY
QUARTER-POLE REPORT CARD GRADE: A
MID-SEASON REPORT CARD GRADE: A
2022-23 FINAL REPORT GRADE: A

I'll be honest – I was really tempted to go A+ here.
The reason why I did not?
A grading curve, as I thought the two players who I did give an A+ too (Lindgren and Fox), would be slightly diminished.
At one point this season, I compared Vesey as a "poor man's Barclay Goodrow."
While that may still be true from a salary cap perspective (Vesey made $750,000 this season, Goodrow earned $3,641,667); I don't think that's true on the ice.
When it comes to puck drop to final horn; Vesey, now a linemate of Goodrow's, has become an equal.
While Goodrow remains as Gallant's best jack-of-all-trades forward; Vesey is the close second choice – and as was evident by all of the minutes that he logged as part of the Rangers' top-six this season.
Vesey, who entered the NHL with high hopes of becoming an elite scorer; has pulled an 180 – and is now a valuable asset as a defensive forward – and one who is extremely successful at killing penalties.
While it's hard to see Vesey ever setting career-highs in scoring again, and as he did during his first run with the Rangers; it doesn't matter. After all, the soon-to-be thirty-year-old is playing the best hockey of his career – and I'm sure he's fine with that!
A signature cog of the fourth-line ever since the trade deadline; Vesey finished the season with a respectable stat-line of 11 goals, 14 assists and 25 points.
His +13 plus/minus rating ranks him sixth-best on the team – but the best amongst all bottom-sixers and all defensemen, sans Lindgren and Fox.
Vesey's career was at a cross-roads entering this season.
Once receiving his PTO contract from Drury – Vesey has run with the ball – and never dropped it once.
Talk about a total redemption story.
Let's cap it off with a Stanley Cup!
---
MIKA ZIBANEJAD
QUARTER-POLE REPORT CARD GRADE: A-
MID-SEASON REPORT CARD GRADE: B-
2022-23 FINAL REPORT GRADE: A

I know that some of you will argue that DJ MIKA deserves an A+ – but I just couldn't pull the trigger on that grade – mainly because I thought that both Fox and Lindgren deserved it more.
For the Swedish Jesus, who was involved in the best trade that former g.m., Jeff Gorton, ever executed; the first line center of the team led all Rangers in goals, with 39 strikes in all. His 91 points were only second-best to Panarin (92).
And go figure – had Mika, who scored his 39th goal during Game 77 of the season, picked up that 40th goal that wound up eluding him – then not only would he have hit that benchmark – he would've tied Panarin for most points too.
In addition, Zibanejad's +25 rating also led all Ranger forwards. (Only Lindgren & Fox had higher ratings.)
There's no way that I'm besmirching #93 right now, but to explain the "A," rather than an "A+," the following:
— There were many games, and as is evident above, where Zibanejad just couldn't light the lamp. That cost the Rangers some points in the standings.
— His one-timer, while successful at times, also became predictable during Ranger power-plays.
— He finished with a losing faceoff percentage, albeit as close as you nearly can get (49.5%).
— As an $8.5M player, while his assists and points totals were his career-highs – he arguably could've, and perhaps should've, had a 100-point season. As is always the case – a slow start (two even-strength goals through 21 games played – both scored during an 8-2 blowout over the Red Wings) prevented him of achieving this milestone.
That said, don't get it twisted – Mika had a phenomenal season – but he needs to build off of it now, when the games matter the most.
It should also be mentioned that the player I've dubbed as "MIKA SELKE," and as I first did during the off-season – is the team's best penalty killer – even if Kreider has more short-handed goals.
---
DEFENSEMEN
ADAM FOX
QUARTER-POLE REPORT CARD GRADE: A+
MID-SEASON REPORT CARD GRADE: A+
2022-23 FINAL REPORT GRADE: A+

I mean – what more can I say about the 2021 Norris Trophy winner on this site – an Adam Fox who will be robbed of the 2023 Norris Trophy – all because some loser on a losing team finished this season with more points.
But yep – I've made my thoughts known on the ignorant state of the Norris Trophy voting before – many times at that – even recently during my last blog, which you can read here: https://bluecollarblueshirts.com/41323/
Once again, Fox, the three-zone defenseman who also stars on both the first power-play and penalty kill units, led all Rangers in TOI, where #23 averaged 24:23 per game.
For comparison, K'Andre Miller, who finished second-best in this department, averaged nearly three-minutes less than Fox (21:57).
While you already know that Fox led all Rangers' d-men in scoring; his sixty assists ranked him second-only to Panarin, while his 72 points ranked him third-best, behind both Panarin and Zibanejad.
And despite playing the most minutes among all – Fox's plus/minus rating of +28 also ranks him second-best, only to his partner, Lindgren.
However, unlike Lindgren (63 games), Fox played in all 82-games – where his plus/minus rating took a mini-hit during his partner's absence, as he, and Lindgren's temporary replacement, Mikkola, needed some time to work out the kinks.
I know I say the following two things all the time – but they still remain true:
— Had Tony DeAngelo never slammed that penalty box door – then Fox would've never won the Norris Trophy in 2021. While Fox was always destined to become a star; it happened much quicker than originally planned, due to the "DeAngelo Debacle."
— Get on your hands-and-knees – and praise the hockey gods – since Fox only wanted to play for the Rangers.
Screw Erik Karlsson.
Fox, HANDS-DOWN, is not only the best defenseman on the Rangers – but of the entire NHL.
And those Brian Leetch comparisons I once scoffed at?
I'm more hesitant to do so now (I still have some reservations though!) – and should Fox ever win the Cup – then his #23 will join #2 in the rafters of M$G – a topic dear to my heart! (After all – I did write a book about this!
---
BEN HARPUR
QUARTER-POLE REPORT CARD GRADE: N/A
MID-SEASON REPORT CARD GRADE: A-
2022-23 FINAL REPORT GRADE: B+

On October 27th, 2022, Drury announced that he had signed Ben Harpur to a one-year deal.
At the time, the response was, "WHO?"
Just three months later to the date, January 27th, 2023; Drury announced that he and Harpur had agreed to a two-year extension.
At the time, the response was, "HELL YEAH!"
BIG BEN HARPUR, who had been playing well up-to-this-point; arguably earned his "RANGERS' STRIPES," following an eventful April 5th game, a 6-3 victory, against the Tampa Bay Lightning.
As the new number five of the club (a slap in the face to Bill Cook – as the Rangers continue to ignore their history); Harpur played in 42-games this season – where admittedly – his work-load only increased following Lindgren's injury.
Prior to that, Drury acquired Mikkola from St. Louis – a cruel turn of events for Harpur.
Before Mikkola traded in the "Blue Note" for a "Blue Shirt"- Harpur had earned his spot on the roster – and where players like Zac Jones and Libor Hajek were sent down to Hartford as a result.
Once Mikkola donned the #77 jersey, which followed Esposito, DeAngelo and Frank Vatrano before him; Harpur became the odd-man out – and also became the team's lone defensive scratch.
Once Lindgen went down – Harpur stepped-in – and admirably at that.
While it remains to be seen if Harpur will receive a playoff game or two; what we do know is that BIG BEN served the Rangers well this season.
---
RYAN LINDGREN
QUARTER-POLE REPORT CARD GRADE: A
MID-SEASON REPORT CARD GRADE: A
2022-23 FINAL REPORT GRADE: A+

I know, I know, I know – you must be saying right now, "BUT, BUT, BUT – LINDGREN MISSED NINETEEN GAMES THIS SEASON!"
My response?
The following:
"Do you want K'Andre Miller as your top left defenseman?"
I didn't think so.
When it comes to Lindgren, I don't understand the junk that's put out there by his detractors, such as:
— HE'S ALREADY BEAT UP!
— HE GETS HURT A LOT!
— YOU CAN'T RE-SIGN HIM!
Ugh!
Lindgren, who was part of the second-best trade that Gorton ever made, has been an absolute hockey godsend ever since arriving in New York.
At only 25-years-old – and based on what his detractors say – you'd think he was Dan Girardi during his final years (the player he's most compared to) – and at the age of 35-years-old!
If there was ever an example of why the Rangers need Lindgren (and his shoulder injury sustained, following a cheap blindside hit from T.J. Oshie on 2/25/23), then it was during the nineteen games that he missed after it.
These nineteen games missed also led to a huge smile on the face of his agent.
Lindgren, who won both the Steven McDonald Extra Effort and Players' Player awards this season – perhaps showcased his value the most once he was out with injury.
While Harpur and Mikkola did their best; it also became clear that Miller was no Lindgren either.
And that's not a shot at #79 – but needless to say – there's a reason why #55 is the top LD on the team.
You all know the deal on the Rangers' "Ultimate Warrior."
The man will sacrifice himself no matter what, and no matter the situation.
Whether up by five, down by five, or in a one-goal game; Lindgren will always try to block a shot – and more times than not – come up from that block with more blood on his face than a UFC fighter after a five-round war.
Lindgren's +29 plus/minus rating was also tops on the team – and where that number tells you the story – as the defenseman will do everything in his power to limit shots on goal.
I gave Lindgren A grades at both the 25% and 50% marks of the season.
Funny enough, it was his absence that highlighted his insane worth to the team.
Like his partner, Fox, I had to go A+ here.
---
NIKO MIKKOLA
QUARTER-POLE REPORT CARD GRADE: N/A
MID-SEASON REPORT CARD GRADE: N/A
2022-23 FINAL REPORT GRADE: B+

When Drury first acquired the former Blue blue-liner, and when Gallant immediately inserted him into his line-up afterwards – things didn't start off so hot.
After all, in his Rangers' debut, Mikkola took three penalties – but to be fair – one was a BS call.
As Mikkola tried to find his footing with Schneider, only to later be paired with Fox following Lindgren's injury; #77, who had already earned his "penalty machine" label, soon became anything but that.
In fact, following a slew of penalties – Mikkola became penalty-free for the next sixteen games – where he only took a two-minute minor during the Rangers' season finale against the Leafs.
Better than that?
As mentioned 96789676896 times on this site – he became CZAR IGOR's biggest defender – as he was always the first Ranger to defend his goalie after any shenanigans – whether prior, during or after a whistle.
As the Rangers enter the playoffs – it's easy to see why Drury targeted Mikkola during his acquisition for Tarasenko – although that wasn't music to the ears of Harpur.
Presently, and due to the way that Mikkola finished the season – a majority of Blueshirt backers would like the Finn back for the 2023-24 season.
---
K'ANDRE MILLER
QUARTER-POLE REPORT CARD GRADE: C
MID-SEASON REPORT CARD GRADE: B-
2022-23 FINAL REPORT GRADE: C

At one point this season, and when Trouba was playing while injured – some suggested that the captain was holding Miller down.
Fast-forward to today – it feels like Miller is holding Trouba down – at least from a defensive aspect.
Miller had an up-and-down season.
For every highlight, such as his late-second goal scored against Dallas from 1/12/23; there's been a stain too – including a "spit-stain," following the defenseman sharing his saliva, via a loogie, with Kings' forward, Anze Kopitar.
At times, Miller looks as if he were the best player on the ice, especially whenever he lives to that former moniker that ex-head coach, David Quinn, once put on his doorstep – "THE PRAYING MANTIS!"
But of course, at other times, Miller looks clueless out there – and where you also wonder if he should spend some time howlin' with the Wolf Pack.
At only 23-years-old, Miller has plenty of time to figure it out – but as mentioned many times before during this season – he's due for a new contract this summer – and where maybe it's telling that other players received extensions this season, while he did not.
Ultimately, I go back to what I said during the "Mid-Season Report Card."
"What kind of time "MILLER TIME" has during the playoffs may determine his future – a bridge contract or a six, seven or eight-year extension."
---
BRADEN SCHNEIDER
QUARTER-POLE REPORT CARD GRADE: B+
MID-SEASON REPORT CARD GRADE: A+
2022-23 FINAL REPORT GRADE: A

Due to his low salary-cap hit of $925,000; I gave Schneider an A+ at the half-way mark of the season.
So what changed?
While I don't think that B-SCHNEIDS has been bad or anything like that; his offensive numbers took a hit.
However, he still remains solid defensively, and where it should also be mentioned that he's had a rotating list of partners, including Jones, Hajek, Harpur and Mikkola this season, thus forcing him into learning the tendencies of his LD.
Following 41-games; Schneider had five goals and five assists.
He finished the season with those same five goals – while adding eight more apples.
At one point this season, Schneider had the third-best plus/minus stat on the team, at +12. He finished the season tenth-best, at +9 – but again, and to be fair – that did have something to do with his never-ending rotating partners.
However, I wouldn't worry about #4 at all.
Need proof? Just listen to him speak whenever interviewed – as the twenty-one year-old always sounds like a seasoned veteran – and plays like one too.
He's also most likely to replace his captain one day – but that's a story for a different time.
---
JACOB TROUBA
QUARTER-POLE REPORT CARD GRADE: C+
MID-SEASON REPORT CARD GRADE: C-
2022-23 FINAL REPORT GRADE: A-

Similar to Lafreniere, the team captain gets a huge boost during this Final Report Card.
I talked about Trouba's worth and value at the top of this blog (I know this is long – but I hope you remember – if not – scroll up!).
Bottom-line, while some may say that his $8.5M salary isn't the best display of salary-cap management – you also can't argue with the results from these past two seasons.
While Trouba probably should've sat out during the early games from this season (that wasn't in his DNA and he didn't want to let anyone down either); once at full-health – you saw a player earning his salary out there.
Trouba's 196 blocked shots and 218 hits led the team – and by far at that.
(The "runner-ups?" Schneider with 130 blocked shots and Trocheck with 182 hits.)
As noted before, you can't judge Trouba by his black-and-white stats.
While it's arguably Lindgren who is the true "heart-and-soul" player of the team; Trouba is right there along with him.
"THE TROO TROO TRAIN," never timid to hit nor fight anyone (including fighting three times in a span of two-games), finished the season with 8 goals and 22 assists – a total of 30 points – despite playing while banged-up during a majority of the campaign.
As noted earlier; while there were some skeptics out there about Trouba being named as captain over the summer; less than a year later – who else but Trouba for the job?
---
GOALIES
JAROSLAV HALAK
QUARTER-POLE REPORT CARD GRADE: C+
MID-SEASON REPORT CARD GRADE: B-
2022-23 FINAL REPORT GRADE: B+

"THE HALAKNESS MONSTER," formerly a Ranger killer himself; helped the Blueshirts this season.
The long-time netminder finished this season with a record of 10-9-5, along with a 2.72 GAA and a .903 save percentage. He also posted one shutout.
As mentioned numerous times before – Halak's stats took a beating early into the season (0-5-1, a .881 save percentage and a GAA of 3.20) – but that was largely due to the struggling team in front of him.
As you can tell, Halak, and as the team got better, saw his numbers improve too.
While the player who Halak replaced, Alexandar Georgiev, had a hell of a season himself; I don't think it's fair to compare the two either.
At his age (he turns 38 on May 13th, 2023); it was always Halak's role to serve as a veteran back-up to a hoped-to-be franchise and generational goalie.
Conversely, Georgiev, 27-years-old – "THE BULGARIAN BEAST" always wanted a chance to become an NHL starter – and you can't blame him for that.
Halak wound up recording 25 points for the team – the NHL benchmark for back-up goalies – and where if it weren't for the struggling team in front of him at the start of the season – then he easily would've eclipsed an elite benchmark of 30+ points.
Following many years of watching Halak beat Henrik Lundqvist and company in net; it was nice to see the Slovak help the Rangers for once.
Should Halak be satisfied in his current role, and where he'll most likely be idle during the playoffs too; then he should be brought back next season.
---
IGOR SHESTYORKIN
QUARTER-POLE REPORT CARD GRADE: B+
MID-SEASON REPORT CARD GRADE: A-
2022-23 FINAL REPORT GRADE: A

While CZAR IGOR didn't dominate the league as he did last season, following his historic 2021-22 campaign, and where he largely carried the Rangers too; in his second 82-game season as the team's starter, he posted the following stats:
A win-loss record of 37-13-8, a 2.48 GAA and a .916 save percentage.
And if you recall, during the first-half of the season, much was made ado about the new sire at home, his newborn, Timofey Shestyorkin.
I must admit – I was one of these people – but the evidence to support this theory was there – CZAR IGOR struggled at M$G, but when away from his new child – he dominated on the road.
Heck, if you take his home numbers out of the equation – then CZAR IGOR would at least be a Vezina Trophy candidate this season – a trophy that he won last year.
But put it this way: There is no one who is worried about CZAR IGOR's son anymore, nor debating if he needs a nanny at home either!
While I know that many like to say "the Rangers will only go as far as CZAR IGOR will take them;" I don't know if that's true anymore.
After all – how can it be, considering all of the offensive weaponry that the Rangers now possess?
Number 31, but maybe #1 in your heart – will look to become the second goalie of franchise history to win both the Vezina and the Stanley Cup this Spring. (Dave Kerr, 1940, won both.)
---
THE DEPARTED
As talked about during the Mid-Season Report Card; both Zac Jones and Ryan Carpenter joined the previously departed Ryan Reaves and Dryden Hunt from the club – but unlike the latter – the former are in Hartford.

Jones would never return to the varsity club, while Carpenter was called-up for a brief period, when the Rangers had their eyes on Kane.
Sammy Blais, who wasn't able to rebound in New York after being "Slewbann'd," never scored for the Rangers.
The former winger, on an expiring contract, was returned to St. Louis in the Tarasenko trade – and not only earned a new contract with the Blues – but then went on to score nine goals too!
Good for "BLAIS DAY." I have no ill-will for him.
I'm glad that he was able to resurrect his career, now back in his former home – as the stars just didn't align for him on Broadway – and not of his own doing.
Jonny Brodzinski, aka "JONNY HOCKEY," only played in seventeen games for the Rangers.
While maybe he'll only be known as a "4A" player; the current captain of the Wolfpack has played well in Hartford – but was never able to take advantage of his opportunities in New York. However, he will join the varsity club as a "BLACK ACE" for the playoffs.

Julien Gauthier, formerly acquired from the Hurricanes in the trade that sent the now KHLer, Joey Keane, to Carolina; always showed a nose for the net – but never did much once there.

In his first three seasons with the Rangers, the French-Canadian scored a total of five goals.
In forty games with the Blueshirts this season, he scored six goals – but never ever truly fit a role either.
Once in Ottawa, following the trade that returned Motte to New York; Gauthier scored three goals in seventeen games.
While you could always see Gauthier's potential – he never realized it either. And with the team trying to win the Stanley Cup – Motte was the better option.
Libor Hajek, who for whatever reason, Drury re-signed during the off-season; was finally demoted to Hartford after two-seasons where he was mainly a healthy scratch.

Funny enough, the Rangers never wanted to run the risk of sending him to the AHL, in fear of someone picking him up.
However, the trade for Kane forced the Rangers to shed Hajek's salary from their books – and once finally waived – there were no takers.
Hajek will return to the club as a "BLACK ACE" – but has largely been the case for him during his career – will sit in the press box during Ranger games.
Vitali Kravtsov, the entitled crybaby extraordinaire, was sent to Vancouver for a minor-leaguer and a seventh-round pick prior to the trade deadline; where once shedding his salary, then allowed Drury to bring Kane into the mix.

As one of the biggest busts of franchise history; Kravtsov's NHL future remains unknown.
Once with the Canucks, and despite all of his never-ending bullshit; Kravtsov found himself in a familiar position – all talk, no walk – and back in the press box.
Does Kravtsov belong in the press box?
No!
He belongs in the KHL, where his antics are tolerated.
Last, but maybe least, was Jake Leschyshyn, originally acquired from Vegas via waivers on 1/11/23 – and who then went without a point in his bakers' dozen of games played.
Once the mission was to acquire Kane, the center was jettisoned off to Hartford – but he too will return to the varsity roster as a "BLACK ACE."
---
COACHING
GERARD GALLANT
QUARTER-POLE REPORT CARD GRADE: B
MID-SEASON REPORT CARD GRADE: A-
2022-23 FINAL REPORT GRADE: A

As a "DAY ONE" supporter of "THE TURK," where my own detractors consider me as a "fan boy/STAN" of Gallant; I really wanted to give the Rangers' bench boss an A+ grade.
After all, and as mentioned earlier; Gallant made his way into the record books as the first Blueshirts' head coach to finish with back-to-back 100+ point seasons.
Furthermore, and while you can put an asterisk to all of this (the era – no ties, an 82-game schedule when compared to the past, etc); currently, "THE TURK" also has the best winning and points percentage of franchise history.
So why not go all the way with an A+ – especially since Gallant never lost a challenge this season, and with his decisions working out 99% of the time?
As you may have guessed – the obvious:
There were just too many games this season where the Rangers came out flat during the first period.
While I understand this is largely on the players (millionaires shouldn't need motivation); one game is an anomaly, two-games is eyebrow-raising – but three games, turned into four, five, six, and seven games, is not only a trend – but it's just way too much.
And while I don't want to play the "coulda, woulda, shoulda game;" I can't ignore what's in front of me either – had the Rangers shown up in just one or two of these first period travesties – then they would've won the division.
That all said, I still remain proud and exclaim, "IN TURK WE TRUST!"
---
That concludes our 2022-23 Rangers' Final Report Card!
What a doozy!
Moving forward, and call me a homer, call me delusional, call me what you want – but as I close out this monstrosity of a blog tonight (and look everyone – no ads, no spyware, no pop-up video players – just 10,000 words on the New York Rangers), I go back to what I said during the summer, during the preseason, and what I said at the start of this season:
"Your 2023 Stanley Cup Champions, The New York Rangers!"
Up next on this site: My playoff preview and all of the latest news and notes from Rangers' practice.
But for now, and as I go home here, the following two quick hits:
---
Finally….
PLUGS TIME! (Buy a book and support my playoff ticket and beer funds! After all, I don't run ads on this site!)
---
My first plug of tonight's blog – the mandatory plug for my book, "The New York Rangers Rink of Honor and the Rafters of Madison Square Garden."
As mentioned previously, the book is now available in hardcover, in paperback and in Kindle formats. To purchase a copy of the book, visit this link:
https://www.amazon.com/Rangers-Rafters-Madison-Square-Garden-ebook/dp/B09CM5N2WD
For those still looking for signed paperback versions of the book, I have re-ordered more copies. I now have a few signed copies for sale at $25 a pop (includes shipping price) through me directly. Here is all the information on that:
---
My four-volume set of books, "One Game at a Time – A Season to Remember," is a game-by-game recount of the Rangers 2021-22 campaign.
My second title as an author, "One Game at a Time – A Season to Remember," is now available in eBook, paperback and hardcover formats.
To obtain signed copies, visit: https://bluecollarblueshirts.com/onegamebook/
To purchase all four volumes on Amazon, visit: Amazon.com – "One Game at a Time."
---
The greatest volume-set of books on Rangers' history today!
"Tricks of the Trade – A Century-Long Journey Through Every Trade Made In New York Rangers' History," a four-volume set of books that meticulously covers every trade made in franchise history, is now on sale.
All four volumes of the title can be purchased on Amazon.com and are presented in three different formats – eBook, paperback and hardcover.
To purchase Volume I: Conn Smythe (1926) – Craig Patrick (1986), visit Amazon.com
To purchase Volume II: Phil Esposito (1986) – Neil Smith (2000), visit Amazon.com
To purchase Volume III: Glen Sather (2000-2015), visit Amazon.com
To purchase Volume IV: Jeff Gorton (2015) – Chris Drury (2022), visit Amazon.com
To purchase signed copies of all four volumes, visit https://bluecollarblueshirts.com/tricksofthetrade/
---
Here are my last few blogs, in case you missed them: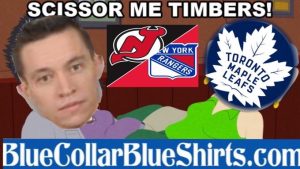 ---
---
---
If you haven't already, subscribe to this blog for the next update:
---
Don't forget to order my recently released four-volume set of books, "Tricks of the Trade!"
If you don't order through me, all four volumes are now available on Amazon.com
For more details, check out: https://bluecollarblueshirts.com/tricksofthetrade/
Thanks for reading.
LET'S GO RANGERS!
Sean McCaffrey
BULLSMC@aol.com
@NYCTHEMIC on the Tweeter machine