Greetings and salutations everyone and welcome to another blog here on BlueCollarBlueShirts.com.
When I last left you, when it came to news out of Rangerstown, USA, I told you how there wasn't much going on, as we awaited decisions on both Ryan Strome & Brendan Lemieux. A week later, the statuses of both Strome & Lemieux remain lingering in the air. In other words, when it comes to Strome & Lemieux, there's nothing new to report here.
As it stands right now, unless something comes in last minute, it looks like both men are heading to arbitration. This is all stuff I've recapped in previous blogs, so I won't rehash everything again here. All I'll say is this – I hope both men return to the Rangers. (And I think that's what will happen, even if both guys get short term deals. After all, for the role/style of game each guy brings to the table, who better is out there right now?)
While Rangers news may be light right now, there's still some stuff to talk about. In tonight's blog, I'll have a recap of the latest episode of "Watch Your Tone" for you. Spoiler alert: Tony DeAngelo really didn't say anything about re-signing with the Rangers, outside of saying that he did. That said, this latest episode of "Watch Your Tone" was still entertaining.
After recapping episode 15 of "Watch Your Tone", I'll run down the latest minor Rangers tidbits, including stuff on Alexis Lafreniere and Vitali Kravtsov. I'll also have the latest big news from the NHL for you too, including those new hideous jerseys coming out of Dallas. And oh, I even have an update on the AHL as well!
I guess I should also add here, that I will be closing off tonight's blog with a serious subject, as we look at the situation in Arizona with Mitchell Miller. This story will make your stomach turn. If you're here for just the comedy, (at least I think I'm funny!) I would advise clicking the back button once you get to that segment.
However, before getting into everything, as usual, the PLUGS segment. Here are my last few blogs, in case you missed them:
---
---
---
---
---
As usual, whenever I do these "Watch Your Tone" podcast reviews, I'm reviewing the YouTube version of the podcast. The show is much better on YouTube than the audio versions of the show, at least in my opinion. Plus, as you'll soon see as you read below, it allows me to make stupid jokes about the guys, since you can see their facial reactions and mannerisms throughout the program.
To watch the new episode of "Watch Your Tone", click the play button below:
In a new twist, we open up the latest episode of "Watch Your Tone" with a "MANSCAPED" ad read. I found this hilarious, considering the fact that the NFL Network suspended reporter Ian Rapoport for reading the exact same ad; an ad that's all over these podcasts catered to the male sports fan. You can read the story on Rapoport here:
https://nypost.com/2020/10/10/nfl-networks-ian-rapoport-suspended-for-manscaping-post/
Leave it to the NFL to suspend Rapoport over male grooming, where anti-American stances and besmirching the police is perfectly fine among the NFL elite. This is also the same NFL, where committing murder, beating children, raping women, selling drugs, driving intoxicated and pretty much every other crime known to man is ignored by the league. However, DON'T YOU DARE TALK ABOUT GROOMING YOUR GUYS! THAT'S WHERE THE NFL DRAWS THE LINE! Just another meaningless yellow flag thrown here, this time at Rapoport's expense.
Ridiculous. No joke, I listen to a lot of different sports podcasts and 99% of them have ad reads for either MANSCAPED or some sort of boner pill. That has me thinking here for a second – all of these podcasts are pushing for a nation of hairless, yet fully erect individuals! Maybe I should allow advertisers to advertise on this site? GET YOUR BLUECOLLARBLUECHEW TODAY!
One last observation on this and I'll move on – I wonder if WNBA themed podcasts plug Massengill, Summer Eve and other douche products? I can see the calling card now. "DON'T HAVE A BIDET? NO WORRY! CLEAN OUT THAT VAG TODAY!"
After Tony DeAngelo tells us to "shave down", we are treated to, as always, to some bars of Frank Sinatra's "New York, New York".
TDA kicks off the show by welcoming us to the program. TDA then introduces us to his co-hosts and makes mention of Huff's absence. TDA plugs a great debate, for later on in the show, between Brother Lou & Ron The Gambler.
When it comes to the hockey news portion of the show, TDA mentions how he re-signed with the Rangers & how Alexandar Georgiev also re-signed with the club. TDA says he's awaiting Ryan Strome & Brendan Lemieux to re-sign with the team. We all are!
TDA doesn't get into his own situation or any of the specifics of his re-signing, as he switches gears and goes right into a segment on the NFL. For a show that was complaining about their lack of "YouTube" views last episode, TDA shedding some light on his own situation would've helped pumped YouTube numbers, at least in my opinion. Then again, to be fair, who knows how much he can really say for the listening public?
TDA says the Chiefs & the Bucs are the best two teams in the NFL. Ron the Gambler says that's not really a hot take. Brother Lou runs down some teams that others predicted to have better records at this time than the Bucs. TDA seems to be a big fan of the Antonio Brown signing. Again – Antonio Brown, model citizen, Ian Rapoport, the audacity to talk about shaving testicles!
The WYT crew runs down all the top teams in the NFL and talks about all the latest on-goings in the league. TDA feels that the Chicago Bears are the worst 5-2 team in NFL history. I'd be inclined to agree.
The WYT guys, who are all Philadelphia sports fans, then talk about the NFC Least. TDA mentions how he got flak on Twitter for saying "The Washington Redskins". People will always look to be offended by something. I still say the San Diego Chargers, and I think the Chargers have been in LA for three years now. Perish the thought of not remembering a name change, after being conditioned your whole life to a name. Hell, I still refer to Ron Artest as Ron Artest, rather than whatever name he's going by today!
The boys believe that the Eagles have to win the division and if they don't, it will be pathetic. The whole division is pathetic. Ron the Gambler feels that the Cowboys should sign a quarterback. Ryan Fitzpatrick would be interesting!
The guys then preview the Cowboys vs Eagles game that will take place on Sunday night. I hope they both lose! (I'm a Giants fan.) Brother Lou brings up the idea I just said, about the Cowboys looking into Fitzpatrick. TDA has the same opinion as me – it's too early to pull Fitzpatrick for Tua. It's not like Fitzpatrick is playing bad. If Fitzpatrick was playing bad, then it would make sense to play Tua.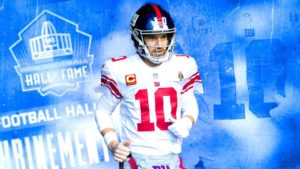 Tony then says it's time for the first debate segment. TDA is playing the role of the moderator, while Brother Lou & Ron the Gambler will be the master debaters. We then get a nice little graphic for this epic segment:
TDA lays out the rules for the debate and says that if they talk over each other, Sean the Producer will mute them, "Pardon The Interruption" style.
The first topic for the debate is about Lebron James, as TDA asks, "is Lebron James the greatest player in NBA history?" My answer – hell no!
Ron The Gambler feels that Lebron James, is indeed, the greatest player in NBA history. Ron The Gambler brings up his own age and his recency bias for Lebron James. Ron The Gambler says he never saw Michael Jordan play. This thinking is flawed to me, because did Ron The Gambler ever see Wayne Gretzky play? (Keep this in mind as you read along.) Would Sidney Crosby be the greatest player in hockey in his opinion then? Ron The Gambler even blows off Babe Ruth a bit here. For shame Ron The Gambler, FOR SHAME!
Brother Lou quickly jumps in and says that Lebron is not the greatest NBA player of all-time. I knew I liked Brother Lou for a reason! Brother Lou runs down all of Lebron's failures and all of Michael Jordan's accomplishments. TDA seems to be enjoying all of this, as he's smiling a lot during this debate.
Brother Lou brings up a great point, (and yes, it's a point I've always made too) about how many legends didn't win a championship because of Michael Jordan, naming guys like Charles Barkley, Karl Malone, Patrick Ewing, etc. (Of course the NBA was much different in MJ's day, because you didn't have these players trying to form super-teams through free agency. That stuff started once MJ23 retired for the second time and when Shaq went to the Lakers. It only got worse over time, to where we are at in the present day. And don't get me started about how bad the current NBA product is today! It's devolved into a five-on-five three point contest! Shit, now I'm starting to rant here!)
After Brother Lou goes off, TDA starts cracking up and says it's going to be hard for Ron The Gambler to counter-point.
Ron The Gambler brings up how Lebron carried the 2007 Cavaliers to the NBA Finals, a Finals that the Cavs lost. Brother Lou brings up how Ron The Gambler is a little bit light in the facts department. Brother Lou brings up how MJ made the final big shots when it mattered, where Lebron did not. TDA says Brother Lou is destroying Ron The Gambler in this debate. Sean the Producer looks like he could care less about all of this.
Ron The Gambler then brings up players that Lebron beat, failing to mention that all of the guys Lebron beat once are all guys who beat Lebron multiple times. Ron The Gambler seems to be down on Tim Duncan for whatever reason, a Tim Duncan that arguably had a better career than Lebron himself.
Ron The Gambler doesn't seem to have many facts here, as he focuses on Jordan's latter three championships, and ignores Jordan's first three championships. TDA then throws out more facts, and Ron The Gambler is a bit speechless. Brother Lou then drops more 411, stating how Jordan had tougher competition in the Eastern Conference than Lebron ever did. (Meaning Lebron had an easier path to the Finals than Jordan ever did, a fact that I think can't be disputed.)
The final question of the debate is "who is the greatest of all-time"? The question is phrased as "who is the GOAT of GOAT's?"
TDA brings up that this question was presented on social media before this debate. For what it's worth, while I know he was only a positional player, meaning limited time played, but really, who was better at their job than Mariano Rivera was at his? I know it's easy to exclude Mo 42 here, but I do feel that Mariano Rivera should at least get a mention.
Brother Lou says Wayne Gretzky is the GOAT of GOAT's, because when you look at other sports, there's a debate about who the GOAT of each sport is, as is evident with the Jordan vs Lebron debate, that Brother Lou & Ron The Gambler just had. Good point if I say so myself.
Ron The Gambler (aka The Notorious RTG) says he can't pick Gretzky because he's never seen him play. (CALL BACK to my thoughts on the last segment!) Ron The Gambler says Tom Brady is the GOAT of GOAT's. I guess if Ron The Gambler never saw something, it never happened. George Washington was a hack! Who did Abe Lincoln ever beat?
Brother Lou counters back at Ron The Gambler, saying how others will say Joe Montana is better than Tom Brady, while not many will say anyone is better than Gretzky. (My take here – the only people who would debate against #99 would be fans of the Detroit Red Wings, Pittsburgh Penguins & Boston Bruins, who would all argue for Gordie Howe, Mario Lemieux & Bobby Orr, respectively.)
Tony DeAngelo then chimes in and says that he feels that Tiger Woods is the GOAT of GOAT's. TDA feels it's harder to have success in a solo sport than it is in a team sport. By that logic, I'd take a boxer or a UFC fighter over Woods, because I think it's tougher to win physical fights where someone is trying to knock you out, than someone hitting a golf ball and telling everyone around them "shhhhh", while doing so.
This then ends the debate segment. After that, we get an ad read for a non-genital product, as "CELLY TAPE" is promoted.
Up next is the weekly trivia segment. Ron The Gambler laughs at the new format, a format that is not just limited to hockey questions.
The first question is "how many soccer players are allowed on the field at the same time?" I don't watch soccer or play FIFA, so I had no clue about this one. Ron The Gambler buzzes in first and says 12. Brother Lou thinks it's 10. The answer is 11. By "Price is Right" rules, Brother Lou should get the W here! TDA is disgusted that neither of his co-hosts answered correctly. (And I guess according to The Notorious RTG, Drew Carey is a better "Price is Right" host than Bob Barker. After all, RTG never saw Bob Barker!)
The next question is, "what NBA great's nickname was "Bean"?" Brother Lou & Ron The Gambler have no clue. Ron The Gambler says Larry Bird and TDA looked like he wanted to slap Ron The Gambler silly. Brother Lou laughs at how many times TDA asked the question. TDA gives the answer, and says it's Kobe Bryant. Brother Lou is mad at himself, because apparently that's what Father DeAngelo calls Bryant. So both Brother Lou & Ron The Gambler go 0-2 this week.
Up next is some gambling talk, and the picks the WYT crew have been giving out lately, as TDA says the boys are 10-5 against the spread. TDA laughs about the "Ron The Gambler" nickname that's gained traction. (Do I get residuals? And by residuals, I mean cash money and not boner pills & ball trimming devices!)
TDA mentions how Cousin Carto has been making the MMA picks on the WYT social media accounts, and how Cousin Carto had a 9-1-2 record last week. That really is impressive, as these fights are tough to predict, no matter how much you watch these cards. (I've been watching the UFC since 1997 and while there are big favorites, you never know what's going to happen 100%. That's what makes the UFC so exciting.)
Cousin Carto runs down UFC 254, including the prelims. (This was a great show by the way.) Ron The Gambler looks anything but engrossed by all of this. Cousin Carto brings up how impressive Khabib looked against Gaethje, in what's now known as Khabib's retirement fight. Ron the Gambler lets out a yawn during the breakdown of this main event. The Notorious RTG looked like a high schooler during 9th period, just waiting for that bell to ring at 3PM.
Cousin Carto understands why Khabib is retiring. Brother Lou brings up how Khabib is obsessed with being known as the best "pound for pound fighter" of all-time. Brother Lou argues for Jon Jones. Cousin Carto says what I feel – Jones is automatically disqualified because of all the drugs and steroids he took. (Plus Jones is a piece of shit. I'd actually argue for GSP or Bas Rutten in his prime here. And if you've never seen Bas Rutten fight, look up his old fights on YouTube. Insanity.)
TDA asks Cousin Carto, with Khabib out, who is the top guy in UFC right now? Cousin Carto brings up McGregor and Poirier. Cousin Carto says what I feel – McGregor is too wacky these days. Cousin Carto brings up Michael Chandler, who just jumped to UFC from Bellator. The guys then run down what the UFC might do with the now vacant UFC Lightweight Championship.
As far as top PPV draws remaining in the UFC (DC and Cejudo recently retired too), Cousin Carto says that McGregor and Jones are considered the top two draws, with McGregor being a far bigger draw than Jones. Cousin Carto mentions Izzy here too, but I would think Masvidal is a bigger draw of the two. (In addition here, Cousin Carto gained a new fan in me, as I really enjoyed his takes on the UFC.)
Cousin Carto previews the next UFC card, which takes place this Saturday. (Anderson Silva's last fight, who in his prime, was as good as any. Silva was just never the same after the Weidman loss/broken leg.) Ron The Gambler continues to yawn loudly here, as he looks like a kid who was dragged to an 8AM mass. Cousin Carto brings up how Silva has declined at the end of his career. (1-4 in his last five fights.) TDA plugs that Cousin Carto will have his picks out for the next UFC card on Friday. (Picks to be announced on the @WatchYourTone4 twitter account.)
TDA and Cousin Carto change gears and then talk about the boxing world. Brother Lou brings up the Ramirez/Taylor fight that's coming up. Cousin Carto likes Taylor to win. Ron The Gambler looks like he wants to pull a Kurt Cobain here. The Notorious RTG even started texting during this. Perhaps he was texting Courtney Love? Cousin Carto then previews other prize fights and talks about gambling parlays. Ron The Gambler then sits up a bit here.
Cousin Carto brings up the Mike Tyson vs Roy Jones fight, scheduled for November. Brother Lou brings up how they will be fighting for a custom belt. Ron The Gambler has his hands holding his head up here. I'd love to play poker against this guy! The Notorious RTG gave us all his tells in this episode!
Cousin Carto thinks Tyson Fury will win his next fight, no matter who he fights.
TDA then asks Cousin Carto, in a bar fight, in their primes, who wins – Mike Tyson or Jon Jones? Cousin Carto says Tyson and says that both Tyson & Jones would whoop Bruce Lee.
This closes out the boxing/MMA segment.
Up next is World Series talk. This podcast was recorded right before Game 6 of the World Series, so there's no talk on the Justin Turner or Blake Snell stuff. TDA & Brother Lou give their picks. TDA wakes Ron The Gambler up, and asks him for his thoughts on the World Series. Ron The Gambler likes the Dodgers like everyone else.
In their Final Thoughts segment, TDA talks about college football and the Penn State vs Indiana game specifically. TDA then ties this into the Falcons/Lions game from this past Sunday and the Todd Gurley play. TDA's point here – the PREVENT defense is garbage. I'd be hard-pressed to argue with TDA on that.
Brother Lou's final thought is that he feels bad for Odell Beckham Jr., especially after the injury he received this past Sunday. When TDA asks Ron The Gambler for his final thought, Ron The Gambler shakes his head no, as you can tell this podcast was like a triple root canal for him. No joke, ever since Cousin Carto came on, Ron The Gambler looked as interested as I am, whenever the topic of non-alcoholic beer is brought up.
TDA says there really wasn't much hockey news to talk about this week. TDA says as the podcast goes along, they will cover whatever current sports news is going on. (Hint: expect heavy NFL talk in the next few episodes, with all the other major sports in off-season. That said, I hope Cousin Carto comes back on for UFC talk. I enjoyed that segment.)
TDA says thanks for listening and this wraps up the episode.
As far as my final thoughts on this episode, I enjoyed it. If there's any criticism I have, it's the lack of Tony DeAngelo going into his own re-signing with the Rangers. While I understand there's some stuff he probably can't say for public consumption, at the very least, he could've just reiterated what he's already said on social media, saying basic stuff like "I'm happy to be back", "I love NYC", "I can't way to play in front of the fans again", blah blah blah and etc.
As I said earlier, the last episode of WYT was entitled "Blow It Up", with the panel discussing their lack of YouTube views. If TDA spent even five minutes talking about his own situation, which is a positive situation no less, it would've been a story, a story that could've increased YouTube traffic.
And let's face it, for as entertaining as this show can be, Tony DeAngelo is the reason why anyone is tuning in. He's the only current NHLer with a podcast. People want to hear what he has to say about his own career. Put it this way, and I know I may be an uber fanatic here, but I listen to a ton of hockey podcasts. John Scott, on his "Droppin' The Gloves" podcast, gets more headlines for the things he says, than what TDA, a current NHLer, says on his. (Scott is currently in the news for burying the Blackhawks, for kowtowing to the crybaby liberals on social media, about their current rebuild. Scott also doesn't hide his political thoughts either, political thoughts that align with TDA's.)
All in all, I thought this was a much better episode than the last episode, an episode 14 that felt mailed in. While the big interviews (Sean Avery, Ryan Strome, Brendan Lemieux, Colby Cohen, etc) are always nice, at times, the podcast is at its best when the guys are just bullshitting and free-flowing. With 15 episodes now recorded, you also have a feel for the guys, which makes me feel comfortable to jump in with the Ron The Gambler jokes. (Some critics/fans have petitioned WYT to dump the Notorious RTG. I am not one of those fans!)
Of note, I hope the "debates" are a recurring segment. Yes, it's typical bar room fodder, but no matter what the topic is, you'll have an opinion on it, meaning that as a viewer/listener, you'll be engaged.
Let's get into everything else now.
---
In an update to a story from previous blogs, as you'd expect, the Rangers are promoting Alexis Lafreniere, front and center, in all of their promotional materials and on all of their official websites & social media channels. It's like the Rangers forgot they have that Artemi Panarin guy!
The Rangers are really going out of their way to push Alexis Lafreniere merchandise to not just their fans, but to potential season ticket subscribers as well. As mentioned previously, I don't see how anyone could be looking into season tickets right now, with no one knowing what the schedule will be like in 2021.
Of note, on Thursday, 10/29, at 6PM, the Rangers are promoting interviews with both Lafreniere and Braden Schneider. I am assuming these interviews will air live on the Rangers social media pages. I'd also expect these interviews to be aired on the Rangers YouTube channel, which you can subscribe to by visiting the Official YouTube Channel of The New York Rangers.
While I doubt you'll get anything truly groundbreaking from these interviews, at least it's something to quench your blueshirt thirst.
---
In an update on Vitali Kravtsov and his work in the KHL right now, Kravtsov is now back on the ice, after previously being out several games with an injury. In his first two games back from his injury, Kravtsov is back to lighting lamps, picking up where he left off. Here's what the Rangers had to say about Kravtsov's return to his home team of Traktor:
Vitali Kravtsov returned to Traktor's lineup on Oct. 23 against Amur after missing seven games with an undisclosed injury, and he registered a goal, tied for the game-high with four shots on goal, and posted a plus-two rating in the contest. Kravtsov also tallied a goal, led Traktor with four shots on goal, and posted a plus-one rating in Traktor's win on Oct. 25 against Amur. The Rangers' first round pick (ninth overall) in the 2018 NHL Entry Draft has recorded 10 points (eight goals, two assists), a plus-eight rating, and 50 shots on goal in 13 KHL games with Traktor this season. Kravtsov has notched a point in eight of the 13 games he has played in 2020-21, including a goal in seven of the 13 contests.
As talked about before, I doubt you will see Kravtsov with the Rangers, until Kravtsov's season in the KHL is complete. With the way the world is, combined with the salary cap, it behooves both the Rangers & Kravtsov for Kravtsov to finish the KHL season and play in those playoffs, should Kravtsov & Traktor qualify. Plus, even if the Rangers wanted to give Kravtsov a short stint with the Wolfpack, as a way to get his feet wet in his return to America, who knows when that will be anyway?
That said, on this site, after previously talking about the AHL possibly not holding games next season, on Wednesday, October 28th, we got an update on that front. Let's get to it.
---
During recent blogs, I pondered if there would even be any American minor league hockey in 2021? After all, the bulk of profits that the AHL & ECHL clubs generate, come through live attendance receipts. It's not like these teams have strong TV or merchandising deals. Without fans and without financial support from the NHL (an NHL that has enough money issues to deal with on their own end) it doesn't seem like a feasible or profitable idea for the AHL or ECHL to play games for the 2021 season. However, on 10/28, we got the following press release from NHL.com:
(The following first appeared at: https://www.nhl.com/news/ahl-season-start-target-date-pushed-back-to-feb-5-2021/c-319538776)
The American Hockey League, the top development league for the NHL, has targeted Feb. 5, 2021, as its start date for the 2020-21 season. 
The AHL board of governors announced the decision Wednesday, with further details to be determined.

The league had announced July 30 it was targeting Dec. 4, 2020, for a start date.

The AHL canceled the remainder of the 2019-20 season and the Calder Cup Playoffs on May 11 due to concerns surrounding the coronavirus. It had suspended its season March 12, the same day the NHL paused its season. There were 209 AHL regular-season games remaining.

It marked the first time since the AHL was formed in 1936-37 that the Calder Cup was not awarded. Charlotte, the top affiliate of the Carolina Hurricanes, won the Calder Cup in 2019, defeating Chicago (Vegas Golden Knights) in five games in the best-of-7 series.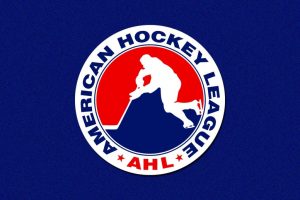 No matter how you spin this news, this is not positive news for either the AHL or their players. Originally targeting a December 4th, 2020 start to the 2020-2021 season, at the very earliest, the AHL won't begin until February 5th, 2021. That's two more months off for the AHL and their players. For the AHL, this is two months of lost profits (something that's out of their control) and for the players, that's two months without real games played. If you're an AHLer right now, it's probably in your best interest to see if you can hook up with a European or Russian league. As the adage goes, you can't replicate real game experience with practice.
Of course, no one knows where the world will be a week from now, much less months from now. For all we know, the NHL might not start on their target date of 1/1/21 either. However, the NHL at least has a TV deal & merchandising deals; deals that can help band-aid some of the financial bleeding. As previously mentioned, the AHL does not.
There are a bevy of questions here, questions that no can answer right now. Will the AHL be extended into the summer? Will there be a shortened off-season between the 2021 season and the 2021-2022 season? Will the AHL even start a season if fans aren't allowed to attend? Will the AHL look to the NHL for financial support? And what about the players? How will they get paid? Will their contracts be prorated?
If there is anything that we can assume to be definite here, it's the fact that the next AHL season will be shortened.
Like every other job in the world today, this pandemic has presented a ton of headaches, financial issues and uncertainty for the AHL. While I'm not here to be a "Debbie Downer", barring getting a major donation from the NHL, I just can't see how the AHL can hold a season if fans aren't allowed to attend. The AHL simply doesn't have the coffers to operate at a mega-loss.
I'll continue to provide updates on the AHL as news becomes available. That said, don't expect anything soon, as like we all are with everything in the world today, we will all just have to wait and see what happens.
---
In news that looked like something out of that "The Sopranos" episode where Tony Soprano took peyote, the Dallas Stars announced their new third jerseys for the 2021 season. You can read the full press release here: https://www.nhl.com/news/dallas-stars-blackout-alternate-jersey/c-319534314
Call me a traditionalist, call me whatever, but to me, these jerseys are hideous and are wreaking havoc on my corneas and retinas. These seem like jerseys created by Monster Energy drink, for a midnight lights-out/glow-in-the-dark LSD bowling league. Really, this look comes off as "video-gamey" to me, more than anything else.
While I know people can be opposed to drastic change, change isn't what bothers me here. I just think these jerseys look horrendous and gimmicky. When it comes to online reaction, I've seen people split. Some people (mostly younger people) seem to love them. Other people (mostly older people) think these jerseys look ridiculous. I would fall in with the latter.
In either event, I could care less about the Dallas Stars and this isn't my problem. That said, I just hope I don't have a seizure in the event that the Stars play the Rangers in 2021, while wearing these neon light jerseys!
Let's close out with something serious and then go home.
---
In news that's being covered everywhere, including outlets that normally don't cover hockey to begin with, is the story regarding Mitchell Miller and the Coyotes drafting of Miller. One of these sites covering this story is CBS Sports. You can read CBS's version of the story here: https://www.cbssports.com/nhl/news/coyotes-drafting-mitchell-miller-is-latest-proof-that-nhls-anti-racism-initiatives-are-ringing-hollow/
This story all began a few days ago, when the Arizona Republic, one of the biggest outlets that covers the Arizona Coyotes, reported about Miller's checkered past. You can read that story here: https://www.azcentral.com/story/sports/nhl/coyotes/2020/10/26/arizona-coyotes-top-draft-pick-bullied-black-disabled-kid-4-years-ago/3735555001/
Here are the most damning and sickening parts of the story, as reported by the Arizona Republic:
The Arizona Coyotes last month boasted about having their chief executive selected to an elite National Hockey League committee that pledged to stop racism, but the team then spent its first draft pick on an 18-year-old who has admitted to bullying an African American classmate with developmental disabilities.

Isaiah Meyer-Crothers, the Black student, told The Arizona Republic that he was stunned and saddened when he learned the Coyotes earlier this month had selected Mitchell Miller, whom he grew up with in Sylvania, Ohio.

Four years ago, Miller admitted in an Ohio juvenile court to bullying Meyer-Crothers, who was tricked into licking a candy push pop that Miller and another boy had wiped in a bathroom urinal. Meyer-Crothers had to be tested for hepatitis, HIV and STDs, but the tests came back negative, according to a police report.

Meyer-Crothers, also 18 and who now lives in Detroit, said Miller had taunted him for years, constantly calling him "brownie" and the "N-word," while repeatedly hitting him while growing up in the Toledo suburb. Other students at their junior high confirmed to police that Miller repeatedly used the "N-word" in referring to Meyer-Crothers. 

"He pretended to be my friend and made me do things I didn't want to do," Meyer-Crothers said in a phone interview. "In junior high, I got beat up by him. … Everyone thinks he's so cool that he gets to go to the NHL, but I don't see how someone can be cool when you pick on someone and bully someone your entire life."

Coyotes General Manager Bill Armstrong was not involved in drafting Miller — that was part of the arrangement with his previous team, the St. Louis Blues, that enabled him to accept the Coyotes' job before the NHL Draft. Armstrong said in a statement that Arizona scouts were aware of the bullying incident.

"The Arizona Coyotes do not condone any type of bullying behavior. I was unable to participate in this year's draft but prior to drafting Mitchell Miller, our scouts were made aware of his history and the bullying incident that occurred in 2016 when he was 14 years old," Armstrong said.

"Mitchell sent a letter to every NHL team acknowledging what happened and apologizing for his behavior. Mitchell made a huge mistake, but we are providing him with a second chance to prove himself. We hope that he uses his platform moving forward to raise awareness about bullying and to discourage this type of behavior."

Joni Meyer-Crothers, Isaiah's mother, said the Coyotes never contacted their family.

"What they (Coyotes) are saying is what Mitchell did to him didn't matter," she said. "They owe our son an apology. They are not part of the solution. They are part of the problem and they are adding fuel to Black Lives Matter."

Joni Meyer-Crothers said she wonders how Gutierrez and Meruelo would feel if Miller had taunted one of their children and used a disparaging word for Hispanics.

---
To start here, let's take two facts out of the story, with those facts being that Isaiah Meyer Crothers is black and disabled. Just re-read this again:
Four years ago, Miller admitted in an Ohio juvenile court to bullying Meyer-Crothers, who was tricked into licking a candy push pop that Miller and another boy had wiped in a bathroom urinal. Meyer-Crothers had to be tested for hepatitis, HIV and STDs, but the tests came back negative, according to a police report.
Black, white, disabled or abled – it doesn't matter. This is Father Finkin' disgusting. If you're a male reading this, none of us were saints growing up. We all did dumb shit. However, there's one thing to put a cherry bomb into a toilet or to spray shaving cream on someone's book bag, it's another to force someone to eat something that was in a toilet or urinal. If you're a parent, and if someone did this to your kid, you would want to beat the ever-living shit out of this kid, even if he was only 14 years old.
Now let's add the facts back in – Miller's victim was black (Miller used racist language against him) and more importantly, was disabled. While this might get twisted, hear me out here – it's one thing for kids to use stupid language; it's much worse to pick on a disabled kid who doesn't know better and can't defend himself.
And I guess this is worth saying here too – in these times, the world is much different today than it was in the 50's, 60's, 70's, 80's or 90's. This stuff happened in 2016, in a world where anti-bullying messages are all over the place. This Miller incident isn't the equivalent of picking on a kid in gym class, during a spirited match of dodgeball. In fact, this incident is really as bad as it gets, more because of the disabled factor than anything else.
I mean, I know everyone is different, but when I was a kid, we had disabled kids in my high school. The only time anyone ever laughed at them (no one bullied them) is if they farted in class. At the same time, everyone laughed whenever someone farted in class, whether or not they were abled or disabled. We were equal opportunity fart shamers! While the race stuff in this story here is bad; it's the picking on the disabled kid that bothers me the most. That said, should Miller be forced to solitary confinement for the rest of his life? Isn't America all about second chances? It's a tough and slippery slope here and I see both sides of the story.
According to the story, and in quotes from the Meyers-Crothers family, Miller never apologized to the family or to Isaiah personally. The only time Miller ever showed remorse was in a courtroom, as the article said the following:
Miller admitted to the misdemeanors and was sentenced to 25 hours of community service and were ordered to write an apology through the court system to Meyer-Crothers, participate in counseling and pay court costs.
Does the punishment fit the crime? If you believe in eye-for-an-eye, then certainly, Miller got off easy with a slap on the wrist. 25 hours of community service is nothing and writing a forced apology means even less. And let's not forget, Miller was 14 years old. While maybe you can say he was young and dumb, as a way to explain the racist language, Miller was certainly old enough to know right from wrong, and how bullying a disabled kid is 100% wrong. There's just no excuse here.
While Miller has done everything asked of him from the judicial system and he did disclose this incident to all of his potential NHL suitors, this hasn't stopped people from wanting his head and his exclusion from professional hockey. Is this fair? Tough to say.
Of course, in this politically charged world and with every league bowing down to the rioters known as "Black Lives Matter" (just look at what happened in Philadelphia this week), the Hockey Diversity Alliance, a group currently demanding a $100M ransom from the NHL, released the following statement:
I'll save you another rant on why hockey is mostly a white world. In short, it's culture and climate. Hockey is a national sport in predominately white countries and continents, such as Canada, Europe and Russia. It's why baseball is mostly Hispanic, why sumo wrestlers are mostly Japanese, why basketball players are mostly black, and etc. Climate and Culture, Climate and Culture.
It's tough to say, without knowing all of the facts, if Miller's actions were singularly based on Isaiah Meyers-Crothers race or disability. It could've been a combination of both. It could be only because he is black. It could be only because he is disabled, thus making him an easy target.
In either event, there are a lot of people pushing for Miller to be dropped by the Coyotes and people questioning the Coyotes dedication to BLM. I get the former, but I don't understand the latter. After all, it's not like the Coyotes have a history of being racist. In this one move, a signing/drafting out of thousands and thousands players in Coyotes history, the Coyotes drafted someone with a dark & criminal background. It's not like the Coyotes have a precedent of promoting players with Miller's history.
We live in a world where if you support the sitting President of the United States, you're accused of being a racist. The word "racist" has been devalued so much these days, that when someone is accused of racism, it's tough to buy. However, in this case, Miller definitely displayed public acts of racism, and admitted as much in a courtroom.
However, and admittedly, maybe it's because I'm not black, it's Miller abusing someone who is disabled which bothers me the most. I just don't see how anyone can do something like what Miller did. And in the effort of full disclosure here, I have friends with autistic children, so to read this story about Miller abusing a disabled kid, that's what riles me up the most. While the racist comments are definitely terrible, it's going after a defenseless kid that I can't shake. I hope this doesn't come off wrong, but if Meyers-Crothers wasn't disabled, then maybe Miller thinks twice about his racist comments. I hope you understand what I mean here and don't try to twist it.
In life, and in business, which hockey is, there are gray areas with no answers. Were Miller's actions heinous and horrible? 100%. However, is he not allowed to earn a living for the rest of his life? While I would argue that Miller received a light debt to society that he had to repay, he did atone and repaid his debts to society. Miller has also owned up to what he did, and hasn't hid what he did four years ago, from any of the NHL teams. However, according to the Meyers-Crothers family, Miller never apologized to them personally, outside of a forced courtroom statement.
Really, there's just no right answer here. If Miller ever is called up and plays in front of fans, he will certainly be booed, by not just opposing fans, but by some fans of the Coyotes fan base as well. Of course, winning and playing well may subside the boos from Coyotes fans, but everywhere else he goes, he will be one of the league's biggest villains. Even if Miller tries to do lip-service or tries to boost his public image by making donations to black and/or disabled charities, what he did won't be forgotten. It's really tough to come back from this. It's not like he's a Craig Carton who committed a white collar crime out of addiction. Miller made several premeditated attacks, both of the verbal and physical kind, on an innocent victim. That's tough to come back from. It truly is inexcusable.
For the Arizona Coyotes, this is not the publicity they need right now, especially with all of the problems they've had recently, from a hockey end of things. Whether it was losing draft picks, financial issues or the departure of former GM John Chayka, the last thing the Coyotes needed was negative publicity right now, negative publicity they knew they'd get with the drafting of Miller.
I sympathize with Isaiah Meyers-Crothers and his family. I really do. What happened to him was disgusting. At the same time, what's Miller supposed to do? Is he not supposed to learn from this, move on and try to better his life?
And really, even if Miller was to take his new financial windfall of becoming a professional hockey player and gave some of it to Isaiah, what does that really do? No money could change what Miller did.
Unfortunately, I think this is a lose-lose story. There's no right answer on what to do here. You can't exile Miller to Siberia, but you also can't forget what he did either. Picking on a disabled kid is one rung lower than being a pedophile or hurting an innocent animal/pet, at least in my opinion.
In the past, I've written that I'd support any Ranger, as long as they weren't a violent criminal. If Miller were to ever become a Ranger, I'd have a tough time supporting him. What he did was violent and criminal behavior. Even if Miller was 14, he's old enough to know what he did was immoral and flat-out wrong. At the same time, I also believe that once you repay your debt to society, as deemed by a US court, you should get a chance to earn and live.
I really don't know what else to say here but this – the Arizona Coyotes opened themselves up to whatever criticism they will get and are currently receiving. This is a public relations nightmare, a nightmare that the Coyotes created.
For Isaiah Meyers-Crothers, I wish him the best. For Mitchell Miller, I hope he overcomes this too.
I'll close with this, because my buddy Derek Felix asked me this question – "what would I do?" Simply stated, knowing the Coyotes other issues, I wouldn't have drafted Miller. To create this PR nightmare, for a guy who may never even make it to the NHL? It doesn't seem worth it to me. The only way I'd risk this PR headache is if Miller was the second coming of Gretzky, and even then, I'd have my reservations.
---
If you haven't already, subscribe to this blog for the next update:
Up next, a blog on Mark Messier, including a "Messier" book review, a book written by former NYT scribe, Jeff Z. Klein. I think I'll post that on Friday, bearing anything else going down.
As always here, thanks for reading and…
LET'S GO RANGERS!
Sean McCaffrey
BULLSMC@aol.com
@NYCTHEMIC on Tweeter and on Parler
Follow the BlueCollarBlueShirts.com Facebook Group by clicking this link: https://www.facebook.com/groups/1564026407193056/