Greetings and salutations everyone and welcome to another blog here on BlueCollarBlueShirts.com. How about them FIRST PLACE NEW YORK RANGERS?
On Saturday night, in the city of brotherly love, the Rangers finished up their longest road-trip of the season by defeating the struggling Philadelphia Flyers by a final score of 3-2. With the win, the Rangers, who temporarily fell into second-place on Saturday afternoon as a result of Carolina winning earlier in the day; regained their first place status:
I know I've probably said this about 786767566767 times before, but this fact remains true – "not every win is a Picasso."
Another fact? Every successful NHL team, no matter who they are, will win a handful of games that are just ugly. It's part of the 82-game grind. In addition, the last time I checked, no team goes undefeated, nor wins all of their games by a final score of 10-0.
I don't know what it is, but even some non-analytical fans joined the "SKY IS FALLING" bandwagon on Saturday night – AND THIS WAS AFTER THE RANGERS BEAT THE FLYERS 3-2 TO REGAIN FIRST PLACE.
No joke – instead of celebrating the Rangers victory; I saw some fans write idiotic stuff such as, "THEY AREN'T TAMPA, THEY AREN'T FLORIDA, THEY AREN'T CAROLINA" and waa-waa-waa.
I just don't see why anyone (or specifically here, a Rangers fan) would spend their free time focusing on the team's negatives, especially considering all of the circumstances surrounding the Rangers, which include: most road games played in the NHL, the NHL's runny nose list, Panarin still rusty, the team trying to find a regular third pair of defensemen, a long road-trip, etc.
If these people want to complain about a loser – I heard there are plenty of $6 seats available at the IBS Arena in Elmont. However, if you go there, just wear a mask – and not for COVID-19 reasons either; as the place smells like horseshit – the same horseshit which routinely spouts out of the mouths of the Rangers ANALytical community.
Seriously, to dissect every game, with the thinking of that it must be played as if it was the ceiling of the Sistine Chapel; well that's the true art of a simpleton.
And while this 3-2 victory over Gritty's Flyers wasn't pretty; lost in all of the belly-aching is that the Rangers once again rebounded, despite playing their fifth consecutive game on the road, and during a game following a 3,000 mile flight and a three hour time zone change to boot. Of course, this truth is often lost during these negative narratives.
Again – some people can never be happy. That's them. That's not us (or so I assume, as I hope you're with me and riding the (non-omicron) positivity train with me!) LGR!
---
While a loss wouldn't have been the end of the world tonight; a road-win under these conditions, and against a crappy Philadelphia Flyers team nonetheless, was needed. It's a sign of a playoff contender.
In a league that promotes parity, and where you have many three-point games on the schedule every night (the overtime loser's point), it was great to see the Rangers handle business against a bottom-feeder.
Without question, this game was tough at times; but at the end of the day, the "Find-A-Way-To-Win" Rangers did what they were supposed to do.
Even better, it were the Ranger stars who really shone bright on this night.
Mika Zibanejad scored a power-play goal. Artemi Panarin picked up two assists. The Norris Trophy winner and 2022 All-Star Adam Fox had two points too. And Fox's fellow '22 All-Star, Chris Kreider, scored the 201st goal of his career, his 24th of the season, and a goal that proved to be the game winner.
And while the bottom-six weren't involved in the scoring tonight, they fulfilled their role and wore down the Flyers all night. You couldn't ask for anything more.
Sure, there were some defensive issues tonight, as K'Andre Miller continues to flounder, and where prior to tying the game after a gift from Artemi Panarin, Filip Chytil wasn't that hot either; but as usual, CZAR IGOR was stellar in net.
Put it this way – CZAR IGOR finished with 26 saves after 28 shots faced, where both goals could've been prevented had a defenseman made a play. With two goals allowed, a paltry number in the grand scheme of things, you're somewhat shocked that Igor gave up that many. That's how good he's been, where entering this game, he was leading the league in both the save percentage and goals allowed average categories.
Obviously, while not as impressive as the win over the Sharks; this squeaker over the Flyers was impressive nonetheless, as the Rangers never gave up. And while there were some lags offensively, and a solid goaltender in Carter Hart on the other end of the ice too – the Rangers did control this game for the most part. I'm happy to see them be rewarded with a victory for it.
It's been a long night for me and I got things to do early Sunday morning, so let's roll.
Let's get into the pregame news first, and then get into tonight's game.
Up first, the news from Friday, the Rangers off-day, where they traveled from San Jose to Philadelphia.
---
While the Rangers were in the air during their cross-country flight; Chris Drury sent Zac Jones, Lauri Pajuniemi and Justin Richards back to Hartford. If this news tells you anything, it's that both Gallant and Drury have placed Braden Schneider above both Zac Jones and Nils Lundkvist on the Rangers d-man depth chart. And really, who would disagree with that decision and/or opinion?
Since Friday was a travel day, the Rangers didn't practice. However, come Saturday morning, and as we all predicted, the Rangers made a flurry of EXPECTED announcements:
In addition, the Rangers sent Keith Kinkaid back to Hartford and recalled Tyler Wall to their taxi-squad. I wouldn't look deep into this, as this move is very likely a way to get Kinkaid some action, since both CZAR IGOR and the BULGARIAN BEAST are healthy. Plus, with the Rangers now back on the east coast, Tyler Wall can watch a few games from the press box and then go back to Hartford during the off-days.
When it comes to Anthony Greco, as I said last blog, and as you all probably knew too – his one game with the Rangers was always going to be a temporary thing. While he played well, he just wasn't going to bump off any forward – even if you can make the case that it's Filip Chytil who probably deserves the demotion more.
Who knows if the native of Queens, NY will ever play with the Rangers again? At the very least, he had his big-time moment, played well and represented his favorite team (and his father) proudly. If this was Hollywood or a Disney movie – Greco would get at least one more game, and at Madison Square Garden.
Just like Igor (who was freed from his five-day prison sentence on Thursday), the rest of the Rangers are now coming off of the runny nose list one-by-one.
On Saturday, the Rangers got back Julien Gauthier and Ryan Reaves. Even better, they not only got one of their assistant coaches back in Mike Kelly, but "THE TURK" was cleared from the head-cold list too.
On Saturday morning, following all of the roster news, the Rangers took a pregame skate at the Flyers practice facility in Voorhies, New Jersey. After the practice, head coach Gerard Gallant spoke to the media. To hear what Gallant said, click the play button below:
---
For starters – it's great to see Gallant back, even if he was sniffing a lot, like that accountant from "Seinfeld" with the Mohair sweater allergy. Let's just hope that Kramer doesn't try to take a picture of "The Turk" while dropping heat in a public restroom!
Gallant, as you'd imagine, was happy to be back, and also praised Kris Knoblauch (now back in Hartford) for the work he did.
At the practice itself, we got a look at what Gallant was going to go with for tonight's game. Speaking of, here was tonight's line-up:
FIRST LINE: Kreider/Mika/Kakko
SECOND LINE: Panarin/Strome/Chytil
THIRD LINE: McKegg/Rooney/Reaves
FOURTH LINE: Gettinger/Barron/Gauthier
FIRST D-PAIR: Lindgren/Fox
SECOND D-PAIR: Miller/Trouba
THIRD D-PAIR: Nemeth/Schneider
And in net, CZAR IGOR.
---
And while I'm never one to whine about the lines like so many; I admit it – I wanted to see JOHNNY HOCKEY, and that Wolfpack line, as a complete three-man unit, get another game. Instead, Gauthier replaced Brodzinski with Gauthier, which truthfully, you knew was going to happen anyway.
Plus, by Wednesday, when the Rangers return at home against Toronto; it's very likely that both Alexis Lafreniere and Barclay Goodrow will return as well, which isn't good news for Gettinger or Barron – although I would still argue that I'd rather see Barron than Chytil these days.
---
BOX SCORE time.
The following information and graphics come from the new world-wide leader in NHL coverage, ESPN.com:
SCORING:

PENALTIES:
TEAM STATS:
GOALIES:
| | | | | | | | | | | |
| --- | --- | --- | --- | --- | --- | --- | --- | --- | --- | --- |
| SA | GA | SV | SV% | ESSV | PPSV | SHSV | SOSA | SOS | TOI | PIM |
| 27 | 3 | 24 | .889 | 21 | 0 | 3 | 0 | 0 | 57:35 | 0 |
| | | | | | | | | | | |
| --- | --- | --- | --- | --- | --- | --- | --- | --- | --- | --- |
| SA | GA | SV | SV% | ESSV | PPSV | SHSV | SOSA | SOS | TOI | PIM |
| 28 | 2 | 26 | .929 | 25 | 0 | 1 | 0 | 0 | 59:56 | 0 |
---
During the pregame show (and I'm not making this up for a laugh), during the b-roll shot of inside of the arena, a little kid had a sign that read, "I bet $50 on this game." I must admit, all of the free money that Caesers and JB Smoove are giving out right now is enticing. Heck, I even hit a nice little prop bet myself tonight, and with their free money:
Ever since this Caesers sportsbook thing became legal in New York (a week ago); I'm currently up over $1,000, which also means that I'm now cashing out and taking a break. No one has a heater that lasts forever – unless you're CZAR IGOR, who remains red-hot in net for the Rangers.
That said, I wish all of these 7896786678969 gambling apps, apps that are incessantly plugged throughout these broadcasts, offered this parlay:
— Steve Vagistat to plug his own crappy fake news stat company and Steve Vagistat to tell war stories about his legendary and iconic 46 game career.
Had you bet on this suggested parlay, you would've cashed out – as Vally plugged his BS company twice within the first ten minutes of the broadcast, and then gave us his fairy-tales about his epic career that even Patrick Roy must envy.
Thankfully, I had a few buddies over for tonight's game, so I didn't have to hear too much of Vally tonight.
(One of my friends who came over, who isn't that big of a hockey fan – "Did this guy (Vally) ever play hockey?")
And yes, that Caesers app, and with a bunch of sporting events taking place on Saturday too; led to many roars inside of my humble abode, including just 5:54 into the first period of tonight's Rangers game, as all of us put money on Zibanejad to score a goal tonight. (Mika has just owned Philly over the years.) (And even though we didn't hammer this bet, winning a bet is still euphoric, and as you may know. Just gamble within your means!)
As Steve Vagistat yammered on and whined about his fugazi stats; lost in all of his garbage was that Ryan Reaves was returning.
---
I don't know about you, but anytime I hear Reaves belt out, "SHESTY, RELEASE US," not only do I get pumped up – I get some goosebumps too.
Just having Reaves back changes the whole dynamic of the Rangers, and you can feel his pregame energy pouring off of your TV screen. He may never wear the "A" on his sweater (and why not, as the Rangers already have 89767867868967896 alternate captains anyway), but don't get it mixed-up – Ryan Reaves is a leader in that locker room. To think otherwise would be foolish.
During the pregame show, Vagistat also brought up something I said last month, regarding a potential trade of Claude Giroux.
As I said back then, of course, acquiring Giroux would make sense for the Rangers. And if the Flyers can get quality assets in return for their center, a trade of Giroux would make sense for them too. However, I just don't see the Rangers and Flyers trading with each other, and it would be kind of sacrilege for Flyer fans to see their biggest star in Rangers blue.
(And before you mutter the name of "Phil Esposito," and tell me all about November of 1975 – the NHL is much different now than it was back then. Plus, "The Trade" still remains as the biggest NHL transaction of all-time, including Gretzky going over to the Kings, as the trade of #99 was a deal made for financial reasons, and wasn't a pure hockey trade as "The Trade" was.)
And oh yeah – I heard there is a book coming out later this year, recapping every single trade that the New York Rangers have ever made. I'm sure that book will be plugged on this site soon enough!
---
As far as anything else, it was nice to see Sam and Joe back inside of the arena.
As stated last blog, Micheletti is pretty good at calling out plays and the action away from the puck, stuff you don't get whenever he's in the studio.
And I'll get into this more in a bit; but Sam Rosen scared the absolute crap out of me during the third period, as he shrieked as if the Flyers had tied the game.
Instead, the Flyers hit the post, but by the way Rosen was screaming, as if he was a New Year's Eve reveler – you would've thought that the Flyers got six goals on this one shot, akin to one of those old "MTV Rock-N-Jock" games from decades ago. (I may be dating myself here.)
Game review time.
---
In a game where both CZAR IGOR and Carter Hart played as the Olympians they would've been, had this disgusting omicron never emerged; Giroux won the first faceoff of the game, where he took the draw from Zibanejad.
Fifty seconds later, Hart made a big save on Panarin and also gave up a bigger rebound in the process. However, the Flyers got to the puck before Panarin could cash-in.
During Reaves' first shift, he was laying the body (four hits in all, team-high for this game) and was also forechecking well. In other words, he didn't have a "'Cron Hangover."
Kakko and Chytil, both struggling offensively this season, which is why people celebrate like it's Mardi Gras whenever either one of them scores; each had a chance to find a goal early, but weren't successful.
5:08 into the period, Giroux hooked a streaking-to-the-net Kevin Rooney, which in turn, gave the Rangers their first power-play of the game. They'd soon convert, as just 46 seconds into the power-play, this happened:
Zibanejad has 10 goals in his last 14 games 😱 pic.twitter.com/cIiGyW1r75

— Rangers on MSG (@RangersMSGN) January 16, 2022
---
1-0, GOOD GUYS, as Mika Zibanejad, Rika Zibanenash no more, absolutely bombed and ripped a shot from the spot that's now known as "Ovi's Office." And yep – these were the power-play goals he was scoring when Panarin was out of the line-up too.
And I think Larry Brooks said this first, so let's give credit where it's due – but for this season at least, it feels like it's Mika Zibanejad, and not Chris Kreider, that's the "streaky" one on this team.
Up 1-0, and not even six minutes in, you thought this would be another Rangers blowout of the Flyers – something we've seen a lot of lately. However, that would not be the case, despite the Rangers out-shooting the Flyers 5-0 with about nine minutes remaining in this period. Hart would soon settle in, the Flyers would get the next two goals of the game and the Rangers then scrapped and clawed their way to victory.
In what was concerning for about a nanosecond or two, Braden Schneider, a hero in his first game as a Ranger, took a puck to the face. He went to the locker room for repairs, but was quickly back on the bench sporting a cut and blood from the top of his nose. I believe we refer to this with two words – "HOCKEY PLAYER."
(There was also a camera shot of him telling the coaching staff, "I'm good." Again – HOCKEY PLAYER, as this kid reminds me of Lindgren already.)
Of the defensemen, #45 played a team-low of 12:51, where part of that was because of penalties/special teams.
Despite not receiving as much ice time as he did during his debut, I thought Schneider had another good game, as he continues to earn his spot on the third pair. He just looks like a veteran out there, and not like some sort of lost rookie – or like a third-year forward who rarely finds the back of the net as many think that he should.
With 9:15 remaining in the frame, Chytil couldn't handle a pass from Strome in the neutral zone. Igor then made a save on Laughton, but Lindblom scored on the rebound. 1-1. This was tough, as this was the second and third shots that Igor saw at this point in the game.
Chytil, after his turnover, had a chance to erase his mistake, as he was afforded a breakaway. However, he did everything but score here, as the puck found iron and the back of Hart's equipment too – but unfortunately, he couldn't find the back of the goal line. Blown opportunity.
And yep, despite the goal he'd later score in this game – I'd rather see someone hungrier, like an Anthony Greco, than Chytil right now.
Maybe I'm just down on Chytil these days, which would be a fair criticism of my own criticism!
With 65 seconds left in this first frame, All-Star Adam Fox tried to find one of his first line forwards with a deflection goal, this time Zibanejad, but no dice. Fox would connect later on during a similar play.
After one period, we remained at 1-1, where the Rangers got off to a solid start, but withered away a bit as the period progressed.
---
After Giroux won another faceoff against Zibanejad (Mika finished 5 of 12 tonight for a "winning" percentage of 41.7%); the second period was underway, where very quickly, Filip Chytil shot a puck 7867867866789 feet high, despite being a foot away from Hart.
2:15 into the period, Igor made a save, and on the rebound, Patrik Nemeth skated right in front of his own goalie with the puck. I admit – while nothing bad happened here, I felt a shart starting to fire its way down my own five-hole.
Less than two minutes after that, the turnover machine K'Andre Miller did his thing again, but after being stripped by Konecny, Miller recovered and got the puck out of the zone.
At the 5:28 mark of this second stanza, Hayes tripped McKegg. The Rangers had chances on this power-play, as Kreider ripped a shot, Strome over-passed himself out of a SOG, and Gauthier couldn't convert while in the paint. However, the Rangers couldn't get the go-ahead goal here.
After Igor stopped Seeler, with eleven minutes and change remaining, Hart stopped Gettinger.
Of note, I thought Gettinger really stood out tonight, particularly on one shift where he kept the puck deep into the Flyers zone for about a good 35 seconds or so. (While 35 seconds doesn't sound like a significant amount of time, in real time it is.)
With 10:18 to go in the period, Miller held Cam Atkinsson, a Cam Atkinsson that constantly pressed Igor's buttons all night, as the right winger put four SOG on Igor in this game – a team high for the Flyers.
The Rangers penalty kill, one of the best in the league, came up big again and then snuffed out the Flyers power-play.
Back at full-strength, and after a superb shift from the first line, a shift that Hart survived; the second line came on and Strome made a bad turnover. However, it was his favorite winger, Artemi Panarin, who raced back defensively, as "The Breadman" stopped the orange-and-black threat.
After two periods, we remained at 1-1. For a team full of cliches and adages all season, we were back to: "Win the Period, Win the Game." And that's just what the Rangers did!
---
Zibanejad won the first draw of the third period, but thirty seconds following his win at the dot; Igor had to come up with his best save yet, where he denied Cam Atkinsson on a shot that not many NHL goalies would've stopped.
As is usually the case, CZAR IGOR was the Rangers rock during crunch time, as he kept the team's chances of winning this game alive.
After Ryan Lindgren and Kreider couldn't connect on a two vs one opportunity, Konecny was all over Igor, but lost the handle.
As both goalies traded saves, with 12:30 to go, Schneider shot a puck high.
With 9:49 remaining, and after a tremendous shift from the fourth line, McEwen left Miller in his tracks. Fox covered up and while trying to move the puck up ice, sent the rubber disc straight to Cam York, a Cam York who then scored his first goal of the season. Isn't that the way it always works? Ugh. 2-1 bad guys.
As the Rangers offense was stifled a bit, despite their numerous scoring chances; low and behold, of all people, Filip Chytil, #72 in white, found the equalizer after a perfect pass from Artemi Panarin. This goal was scored 37 seconds after York's tally, as Chytil tied-up the game.
And while I'm not here to piss on anyone's parade, especially after a win; this was only Chyil's fourth goal of the season.
I'm happy this goal came tonight, but he needs to really go on a scoring streak. And even if he does, I still think he's perfect trade-bait for a playoff veteran for the Rangers postseason push. Just my opinion – you don't have to agree with it.
After more shoddiness out of Miller, CZAR IGOR bailed out #79 with just 8:02 to go in regulation.
Of note, and I'm not trying to be a dick here – can someone tell me what K'Andre Miller does well? What would you say is his biggest strength? I just don't feel like we've seen the "PRAYING MANTIS" display his stick checking abilities as we once did during the first 25 or so games of his NHL career.
And I will admit, I'd love to see some physicality out of Miller.
That said, I know that's a trait you're born with, and not a skill that can be taught. If he's not going to use his massive frame, just like the way his partner Jacob Trouba does – he needs to do something else to really stand out, and I feel like I haven't really seen it this season – yet.
Now tied, with 6:30 remaining, Adam Fox found himself wide-open. Finally, as he has been hesitant with shooting the puck lately, Mr. Norris fired a puck at Hart, and as usual, there was Chris Kreider, front-and-center, to deflect the puck right past Hart. 3-2 GOOD GUYS.
Take a look at this skillful goal between the two All-Stars:
KREIDER gives us the lead! pic.twitter.com/fHEY2Pq0RJ

— Rangers on MSG (@RangersMSGN) January 16, 2022
---
Have I mentioned that both Fox and Kreider are All-Stars this season? What's one more time?
And is it possible that Fox is even having a better season than his Norris season from '21? What is possible is that Kreider finishes this season not only with a career-high of 30 goals, but 40 goals too! I love all of it!
With 4:06 to go, some Flyer hit the post during a half-assed attempt from deep. This is when Sam Rosen went absolutely bonkers and scared the daylights out of me. Seriously, this was the loudest I ever heard Rosen get.
Now under three minutes to go, Trouba made a great defensive play, and like "Cheerleaders" in South Philly, stripped Kevin Hayes. Of note, neither ex-Ranger Kevin Hayes, nor Keith Yandle, recorded a point tonight. The curse has been lifted!
Just like interim Flyers bench boss Mike Yeo did on Thursday, during their game with the Bruins (another Flyers loss), the head coach pulled his goaltender early; as with 2:30 to go, Hart, like a creep from "How To Catch a Predator," took a seat.
And just like they did in Boston, the Flyers absolutely dominated the puck once on their 6×5 empty net attack. Even better, and just like they did in Boston – they wouldn't score here either, but it wasn't for a lack of trying.
Despite some long defensive shifts for the Rangers in the waning minutes; CZAR IGOR and company weathered the storm, and following a Flyers timeout with 27.5 ticks remaining, held on for the win.
Enjoy that cheesesteak from Tony Luke's on the way home boys, as this was a hard-fought win. In addition, now with three days off, these guys also deserve a sandwich from John's Roast Pork too!
3-2, GOOD GUYS, your final, from sleazy Philadelphia.
---
As mentioned, the Rangers now have Sunday, Monday and Tuesday off, before hosting the Maple Leafs on Wednesday.
This was a tough road-trip, where the team came out of it with a winning record, as they finish the five games at 3-2, where you could also blame one of the losses (LA) on COVID. At least that's what I blamed that loss on!
Does the team have some weaknesses? Of course – every team of this salary cap era does. However, when I see people focusing on the negatives, rather than accentuating the positives (and there's a whole lot of positivity going on) – I will just never get it.
And really, do I have to mention that no team goes 82-0 during a season, and that not every win is going to satisfy the spreadsheets of these petulant "Vally's Virgins" nerds on social media?
All I care about are wins and the standings. The Rangers have elated me in those two departments.
Huge win, and with the time off, Gallant's Gang can now relax a bit, get healthy, and then look forward to two big tests next week.
PLUGS time, and then some bad comedy – my specialty!
---
The first plug of tonight's blog – the mandatory plug for my new book, "The New York Rangers Rink of Honor and the Rafters of Madison Square Garden".
As mentioned previously, the book is now available in hardcover, in paperback and in Kindle formats. To purchase a copy of the book, visit this link:
https://www.amazon.com/Rangers-Rafters-Madison-Square-Garden-ebook/dp/B09CM5N2WD
For those still looking for signed paperback versions of the book, I have re-ordered more copies. I now have 4 signed copies for sale at $25 a pop (includes shipping price) through me directly. Here is all the information on that:
---
Here are my last few blogs, in case you missed them: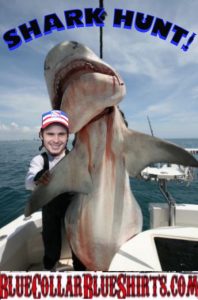 ---
---
---
If you haven't already, subscribe to this blog for the next update:
---
Up next: the Rangers return home for one game against the Leafs, and then will go back on the road on Friday, where they will play the Carolina Rangercanes. (And while I'm Team IGOR all the way, wouldn't it be something if Georgiev was in net against "old friend" Tony DeAngelo?)
And speaking of Toronto, get ready Ranger fans for some intermission entertainment at that game:
No joke, I could do a 78967868986786 word blog on just Sam Rosen and Joe Micheletti talking about the Jersey Shore and Paulie D.'s gig at the Rangers game alone, which will take place this Wednesday night:
"Oh Joe, you gotta beat up the beat Joe!"
"Sam, you just don't want to beat up your spouse like Ronnie, not FABULOUS at all."
"Oh Joe, that Auston Matthews is a dirty little hamster!"
"Sam, when BDS, Big Daddy Shestyorkin is in net, it's like falling in love in the Jersey Shore – not a FABULOUS thing for the Leafs!"
"Oh Joe, it's a SNOOKIE!"
"Sam, you know a thing about Nookie, don't ya?"
"Joe, once this game is over, Michele Gingras and I are going out for a MEATBALL NIGHT."
"Sam, Adam Fox looks like he's playing with some 'Ron-Ron' juice in him."
"Oh Joe, THE LETTER, Joe!"
Steve Vagistat: "Vinny's expected STD stats are 3.45 strains of the clap/per DM."
At this time, I'll bid you adieu and see myself out.
And yes, I am embarrassed to admit that I still watch "The Jersey Shore" to this very day.
As always here, thanks for reading and…
LET'S GO RANGERS!
Sean McCaffrey
BULLSMC@aol.com
@NYCTHEMIC on Tweeter