Greetings and salutations everyone and welcome to another blog here on BlueCollarBlueShirts.com. Never a slow news day, never a slow news day!
While there is plenty of New Rangers news to get into tonight (and which I soon will), our top story is one that has impacted all of our lives – COVID-19.
I know, I know, I know – I said I would stop running stories about COVID and its latest variant, omicron, which is a severe strain of the virus that is making noses runny and farts smellier than ever. However, we got some "positive" news from the league on Tuesday – and I'm not talking about someone's swab test.
I don't want to play my "Greatest Hits" here, and rewrite everything I've said in the past; but when it comes to omicron, it's always been my belief that the NHL (and all sports leagues in general) should stop testing healthy and vaccinated players. If you're sick and have symptoms, that's one thing. However, to actively try to take games away from players who are otherwise fine – well I didn't understand the logic in that.
Apparently, the NHL doesn't understand that logic anymore either – although let's face it, their recent 180 on their COVID-19 testing policy is solely rooted in money.
---
As talked about on past blogs, I wondered what the NHL would do with all of these healthy and vaccinated players missing at least five days at a time, as they served their omicron jail sentences – especially with a three-week break ahead, and a bit after that, the playoffs.
With the NHL no longer participating in the 2022 Chinese Olympic Games, the league now has three weeks in February to make-up over 100 postponed games, where the Rangers will have to make-up three of these games themselves.
(Those three games are the Rangers versus Ottawa, Montreal and Detroit. The previously postponed Rangers/Islanders game from 11/21/21 had already been rescheduled for March 17th, 2022. Also of note, both the Montreal and Detroit games are Ranger home games, while the Rangers will eventually have to cross the border to play Ottawa.)
If the NHL didn't make-up these previously postponed games, 104 in all, during the scheduled three-week break, when would they? The only other option would be to extend the season, where the league would then be forced to crown another Stanley Cup Champion in August, which in turn, would also delay the start of the 2022-23 season.
(And as mentioned on prior blogs, there is no way the NHL will play a truncated schedule. For fiscal purposes, they have to get all 82 games in. This is also why the league is postponing many Canadian home games too, as the league doesn't want to play in front of empty houses, empty houses that financially, negatively impacts the NHL's bottom line.)
In addition, if the NHL still continued this crazy COVID testing policy, the league ran the risk of having a team, or multiple teams at that, having their rosters decimated by omicron (or whatever variant pops up this Spring/Summer) come playoff time.
Imagine supporting an NHL franchise for 82 games, only to see the team's AHL roster during the Stanley Cup Playoffs? Me neither.
Tuesday's announcement put an end to all of these worries and hypothetical situations.
This announcement, which was rumored for days, was finally made public around 5:30PM EST on 1/18.
Here are the full details, courtesy of https://www.nhl.com/news/nhl-nhlpa-covid-19-protocol-update/c-329915682 :
NEW YORK/TORONTO — Following a meeting of their respective medical groups last week, the National Hockey League Players' Association (NHLPA) and the National Hockey League (NHL) announced today the following updates to their COVID Protocol:
Five-Day Isolation Period: The isolation period Protocol update issued Dec. 29 appears to be functioning well in its current form. A significant portion of Players appear to be exiting isolation after five days, with a lab-based PCR test that has a CT value >30.

Testing Protocol: The plan is to continue the current testing Protocol through Feb. 3. Provided positive test results continue to decline within the NHL, and pending review and agreement by Jan. 31 by the NHL's and NHLPA's medical experts, the Protocol will be updated as follows:

i. There will be no testing of Fully Vaccinated Players and Staff during the All-Star break (including for participating Players and staff), unless needed for travel or development of symptoms.

ii. There will be a single test upon re-entry to Club facilities post-All-Star, after which there will no longer be asymptomatic testing, or testing of Fully Vaccinated close contacts.

iii. Thereafter, testing will continue only on a limited "for cause" basis in Fully Vaccinated Players and Staff who develop symptoms or require testing for cross-border travel.

iv. The post-COVID "testing holiday" will remain at 90 days, but symptom-based testing can still be done at the team physician's discretion. Testing for cross-border travel post-COVID will be dictated by the relevant health authority, which is currently 90 days for entry to the U.S. and 180 days for entry to Canada.

Enhanced Measures: The current enhanced preventive measures will remain in place in the short term. The NHLPA and NHL will meet on Jan. 31 to make recommendations for relaxation of the enhanced measures, providing rates continue to decline within the NHL.
---
When the NHL first brought back mandatory COVID-19 testing, and in a response to all of the positive tests that kept popping up all over the place as a result of these tests; the league slowly gave in and announced the return of taxi-squads.
When the NHL first made that announcement after Christmas, they said that taxi squads were only a temporary solution, and after the All Star Game – then, and only then, would the league go back to regular/normal rosters.
Not mentioned in Tuesday's announcement was anything about the future of taxi-squads.
Whether the NHL keeps them beyond the All Star Game or not is undetermined for now. However, I am under the assumption that once the All Star Game is completed, league plans are to fully return to normal. Again, nothing is confirmed about this at this present moment.
You, me, and everyone else who watches, plays, coaches or makes a payday on this sport; is sick of the COVID stuff. I'm COVID'd out personally. Tuesday's announcement is a step in the right direction, even if it was only because of money.
Barring a stronger strain that rivals the first wave of COVID from March of 2020 – it should be smooth sailing ahead for the NHL, and for all of us.
Lastly while on this topic, it's expected that as soon as Wednesday (and perhaps as late as Friday), that the NHL will announce all of the make-up dates for the previously postponed 104 games. It's going to be a busy time for the Islanders and for these teams who call Canada home.
That's the NHL news. Let's now get into all of the Ranger news, and in chronological order.
---
During the NFL's Wild Card Sunday, the Rangers were back in their own abodes, and enjoyed a well-deserved day off.
While presumably, the American Rangers were enjoying the Philadelphia Eagles and Dallas Cowboys being ousted from the playoffs; Chris Drury and company announced that Johnny Hockey and Tim Gettinger were sent back to the taxi-squad. To make room for them, Anthony Greco was returned to Hartford.
It should be mentioned that none of these moves were truly a "demotion" or an indictment of the way these guys have been playing.
As talked about last blog, these moves are the end result of the regular roster players being freed from their five-day runny nose list jail sentences.
A day later, on Monday January 17th, the Rangers reconvened for practice. While Alexis Lafreniere and Barclay Goodrow weren't back just yet, Dryden Hunt was. Hunt practiced with the team, as one of the newer members of the top six nears his return after suffering from an "upper body injury."
Gallant also spoke to the media following Monday's practice, in what was somewhat a mini "State of the Union" address. To hear what "The Turk" said, click the play button below:
---
Gallant covered a wide-range of topics on Monday, where I thought his comment about Braden Schneider was most telling/eye-opening, and in a good way.
Gallant admitted that while he was coaching Team Canada during the 2021 IIHF Worlds Tournament, he thought that he had a good chance of landing the Rangers bench boss gig. Accordingly, he said that he paid extra attention to Braden Schneider, with the the hope of coaching him one day with the Rangers. As you know, this all worked out according to plan.
In fact, Gallant also added that he thought that Schneider's time playing with men over the summer, as a member of Team Canada, helped the defenseman's maturation process. It's something Schneider also spoke about when he was first called up and after he made his NHL debut.
If there was anything else that caught the ear, it was when Gallant sounded somewhat non-committal about Filip Chytil's future.
Maybe I'm looking too much into it, but Gallant wouldn't strongly confirm if Chytil's immediate future in the line-up was secure. Again, let me stress this one more time – maybe I'm looking too much into this.
That said, just listen to what Gallant said for yourself, and you be the judge.
While the head coach praised Chytil's recent success, and even brought up #72's four-game point streak too; Gallant didn't come out and say that Chytil would remain as a winger in the next few upcoming games. "The Turk" didn't confirm if Chytil would play at center either.
That was Monday. Let's now get into a busy Tuesday.
---
Prior to Rangers practice on Tuesday morning, it was officially announced (and as expected) that Barclay Goodrow was now out of COVID protocol. Also officially returning to the club was Dryden Hunt, who had missed the last several games after an injury he suffered in Vegas.
The only person of note still in COVID protocol is Alexis Lafreniere, where it's assumed that he'll be back on Wednesday, and perhaps for the TNT game against the Toronto Maple Leafs too.
In other words, the Rangers received a bunch of great news.
Not only is the roster starting to get back to 100% (if you don't include Sammy Blais, the victim of the P.K. Slewban incident); but in two weeks time, none of the big fish who haven't been in COVID prison yet, like Chris Kreider, Adam Fox and Jacob Trouba – they won't have to worry about the omicron gulag either.
In corresponding news (in regards to the returns of Goodrow and Hunt), the Rangers also announced that Johnny Brodzinki and Timothy Gettinger have been sent back to the AHL.
Following an uneventful practice (meaning no drama), both Gerard Gallant and Ryan Reaves were made available to the media, where I thought both of their interviews are worth sharing with you.
Here's the head coach:
---
Gallant, as he usually does, praised his roster and also said that he wasn't surprised about the success that his team has been enjoying.
When baited about potentially taking Kakko off of the top line (as #24 plays with Kreider and Mika), Gallant paid no mind to the question, and reiterated that the team is in first place and playing well, despite the recent rash of COVID-19 positives.
"The Turk," who also paid compliments to his bottom six forwards, and the AHL call-ups too; smiled when asked about who would start in net for the game against Toronto. In his response, Gallant said that he'd release that information two hours before puck drop on Wednesday. (It has to be Igor. In fact, I'd expect Igor to get the next two games, especially with a first-place game against Carolina on Friday.)
Gallant, who is always well-spoken, had his interview rivaled by Ryan Reaves.
As mentioned before, Reaves is the oldest player on the Rangers and knows how things work. This is all old hat for him. He's also a locker room leader in my eyes, based on what we publicly see and hear.
Reaves gave a tremendous interview, where he touched upon a bunch of different topics. Here's the man known as "The Grim Reaver" from Tuesday:
---
Among the highlights, Reaves said:
— He had omicron symptoms for the first day, but otherwise, felt fine. He also said he didn't feel sick when he first tested positive, but later that night, he started to feel ill, where he also had a bad case of the chills. (And not the "Netflix and Chill" type.)
— Reaves (who always has a smile and a good sense of humor), also joked about the Rangers depressing loss to Vegas, where he said it must've been because he had COVID at the time and without knowing it. These are the types of jokes you can make when you're in first place and while also having a tremendous season.
— During his time off, he said that he spent a lot of time playing "Call of Duty." That response garnered a bunch of laughs from the media too.
— In a serious note, Reaves said he was feeling fine and is ready to go, as was evident last game.
— When it came to the league's announcement on their new COVID testing policies, Reaves said:
"We can't just keep going through all these new variants and having to shut down. At some point, it's just got to go away. We've got to live through it and deal with it."
He also added:
"We've learned, especially this year, guys have been getting it, don't even know they have it most of the time. For me when I had it, it was two days and I felt completely fine, yet I had to test out. I missed two games when I felt I could have played." 
— Reaves, like his head coach, also praised the taxi-squad and AHL call-ups.
— #75 was also impressed by the young team's maturity level and said that despite losing some games, he never felt like the team slipped into a bad spot, and mentioned how the team always finds a way to rebound after facing adversity.
— He also mentioned how it's time to start thinking about the playoffs, and how it's time for the Rangers to start knocking off some of the playoff teams that lay ahead on the schedule. He even said DQ's favorite word, "SWAGGER," when talking about the Rangers future in these games.
— Reaves also praised Willy O'Ree, the NHL's first black player, who was being honored by the Boston Bruins on Tuesday night, with a jersey (#22) retirement ceremony. Unfortunately for the Bruins (and Ranger fans too), Carolina stomped a mudhole in Boston, where they blew out Sam Malone's favorite team.
---
Speaking of Willy O'Ree and the NHL's color barrier, here's a two-part trivia question for you:
Who was the first black player to ever play for the Rangers, and which WHA team reneged on their contract with this player?
(The WHA portion of this question helps to give you a time frame.)
The answer to this question appears at the end of the PLUGS segment.
Up next, Mika Zibanejad and the All Star Game.
---
On Tuesday afternoon, it was announced that Mika Zibanejad had won the "Last Man In" vote, and as a result, would be representing the Rangers in the 2022 NHL All Star Game – or so we thought.
In what was absolutely crazy (since both the Rangers and Mika Zibanejad knew that he wouldn't go to Vegas if he had won the vote); was that during the push to get Mika in, the organization had nearly member of the roster asking Ranger fans to vote for Mika. The push worked.
Before getting into all of the consequences and reaction of Mika's refusal to go to Vegas, here's the Rangers official press release on the subject matter, courtesy of: https://www.nhl.com/rangers/news/mika-zibanejad-named-to-nhl-all-star-game-as-one-of-last-men-in/c-329909172?cmp=web_nyr_ziba-all-star_dl_220118
The National Hockey League announced today that New York Rangers forward Mika Zibanejad has been selected to participate in the 2022 NHL All-Star Game through the NHL All-Star "Last Men In" fan vote. Due to personal reasons, Zibanejad will not be attending the All-Star Game.

Zibanejad, 28, has been selected to his first career All-Star Game and is the third member of the Rangers (Chris Kreider and Adam Fox) to be selected to the event in Las Vegas on February 5.

It is the 34th time in franchise history that the Rangers have had three or more players selected to the same All-Star Game and first since 2011-12 (Henrik Lundqvist, Dan Girardi, Marian Gaborik). Since 1976-77, New York has had three or more players selected to an All-Star Game nine times (2021-22, 2011-12, 2001-02, 1996-97, 1995-96, 1993-94, 1992-93, 1991-92, 1976-77).
Zibanejad has recorded 14 goals and 21 assists for 35 points and a plus-7 rating in 39 games this season for New York. Among Rangers, he ranks second in goals, third in assists and tied for third in points. His seven power-play goals are second on the team behind Kreider's 12.

The Stockholm, Sweden native has tallied nine goals and five assists for 14 points in his last 11 games and is currently riding a five-game point streak (3G-2A). Since December 15, Zibanejad is tied for the most goals in the NHL (9) and tied for the eighth-most points in the league (14).

In 643 career NHL games split between the Rangers and Ottawa Senators, Zibanejad has notched 214 goals and 255 assists for 469 points and 73 power play goals. Since being acquired by the Rangers on July 18, 2016, Zibanejad has registered 318 points (150G-168A) in 362 games, his 150th goal with New York coming on January 15 at Philadelphia.

Since 2016-17, he leads the Rangers in goals, assists, points, power play goals (61), power play points (110), and game-winning goals (25).
---
Let me preface the following with this – I have no clue what Mika Zibanejad has going on in his personal life, nor is it my place to judge or opine on whatever decisions he makes. Furthermore, it's none of my business either. I am clearly aware of that, but I just wanted to give you this prerequisite disclaimer before chiming in on this.
While I understand that the NHL chose the players to include in their "Last Man In" campaign – wouldn't it have been nice if they checked with the players themselves if they could make it?
I get that CZAR IGOR should be an All Star. No one is more adamant about that than me. However, at the same time, I also understand that he missed a bunch of games between his groin injury and his time on the COVID list. I also understand that each division is only allowed to carry two goalies. So he's out. I don't agree with it, but I get it. There's no use in arguing about this at all.
(And plus, when it comes to goalies, they are usually better off not playing in these three vs three exhibitions anyway. After all, do you want to risk CZAR IGOR making a breakaway save and then re-injuring his groin in the process? I didn't think so.)
At the very least, if Mika wasn't going to go, why not enter Artemi Panarin into the voting, a Panarin who has had a much better season than Zibanejad? (And yes, Panarin may have some extra-circular activities planned too, but I don't know that for a fact.)
That's really my only beef about all of this – if Mika had something else going on, why even put him into the voting? And once as a candidate, why did the Rangers beg their fans to vote for him, in the same manner as the organization is currently demanding fans to purchase their worthless NFT's?
Here's Mika on his Instagram account, following the news:
The biggest consequence of Zibanejad's refusal to go to Vegas, is that per NHL rules, he now must sit out one game, a one-game suspension for blowing off the All Star Game. This is not a new thing, as many players, including future Hall of Famers such as Alex Ovechkin, have routinely blown off the most meaningless game in hockey.
(The NHL slaps these top players with these one-game suspensions as a punishment for blowing off the All Star Game. More times than not, these suspensions and fines don't mean a thing, in the NHL's attempt to prevent an All Star weekend full of Filip Chytil's.)
That's what makes all of this perplexing.
If the Rangers knew Mika wasn't going to go, and even if it was the NHL's decision to put Mika into the voting, why go head-over-heels when pestering fans to vote for #93?
And to be clear, and let me put this in bold and capslock for emphasis – I HAVE NO PROBLEMS OR ISSUES WITH ANY FAN FOR VOTING FOR MIKA. RANGER FANS DID WHAT THEY WERE SUPPOSED TO DO. NONE OF THIS IS ON THE FANS, DESPITE WHAT OTHERS ARE SUGGESTING ELSEWHERE.
While it's nice that Mika Zibanejad is technically an All Star, which is also a nice thing to add to his Wikipedia page as well; the Rangers will now lose Zibanejad for one game, as this suspension will have to either be served right before the All Star break, or in the game following the break.
I have no clue what Zibanejad's "personal issue" is. Those two words can mean anything. He could be getting a "butt-lift" surgery for all I know.
If I were to speculate (and as I did on social media prior to writing this blog), like many NHLers around this time of year, Zibanejad already had a vacation planned to his motherland. And let's not forget that Zibanejad is a newly wed too, and most likely is looking forward to having some time off with his wife. No one can blame him for that.
Again, I don't know anything about Mika's day-to-day personal life, but if there was some major pressing and dire personal issue, like the health of a loved one, I think we would've heard about that by now. Not only would we have found this out prior to Mika winning the vote, we would've heard about it immediately afterwards too – as Mika would have then had grounds to appeal the upcoming suspension.
If Mika serves the one-game suspension without protest, it tells us, that like pretty much every other non-All Star – he had vacation plans, plans he wasn't going to break for a silly 3 vs 3 tournament.
Let me also add the following for your consideration.
Had the omicron stuff never taken over the NHL; it was Zibanejad's plan to go over to Sweden at the start of February, where he then would've practiced with Team Sweden for the 2022 Olympic Games.
Without question, he was always going to go to Sweden no matter what.
Once the NHL pulled out of the Olympics, it's my guess that Mika figured he'd get a long break with his wife in Sweden, although that break will now be cut short too, as the Rangers will have to make up three games during the previously scheduled Olympic break.
A few more parting words on this.
While Mika would've had to display some tomfoolery, and been willing to lie too – he could've just accepted the vote, and then at the last minute, said that he wasn't feeling well. This would've prevented the idea of a suspension.
And while I've never been to Sweden, I can tell you that Vegas is a fun time, and I'm sure Mika and his wife could've had some fun in "sin city," especially with some Elvis impersonators and at the casinos. Then again, maybe Mika didn't want to be bombarded with 8767868686868967896 ads for JB Smoove and Caesers. After all, he can see all of that from the comfort of his own home, during whatever game he's forced to sit-out of.
I really think it all boils down to that Mika and his wife wanted to visit their families in Sweden, and who can be upset about that? He'll just have to sit out a game to do so. Too bad he can't pick and choose which game to sit out of, as Saturday's game against the crappy Coyotes would've been an ideal situation.
Instead, and unless the NHL waives their current policy, Mika will have to sit out against either Florida or Washington. Then again, with three games to be made-up, he may also be forced to sit out against either Ottawa, Montreal or Detroit, which wouldn't be the end of the world either. Let's just hope that he plays against the Capitals, the most important game of these five contests which are listed here.
Lastly, congratulations to not only Mika Zibanejad for winning the vote, but a big pat on the back to the Ranger fans who showed up at the polls, and pushed Mika to victory. LGR!
PLUGS time.
---
On Monday, January 17th, "The Blueshirt Underground Show" returned with an all new episode. To watch the show, click the play button below:
---
The first plug of tonight's blog – the mandatory plug for my new book, "The New York Rangers Rink of Honor and the Rafters of Madison Square Garden".
As mentioned previously, the book is now available in hardcover, in paperback and in Kindle formats. To purchase a copy of the book, visit this link:
https://www.amazon.com/Rangers-Rafters-Madison-Square-Garden-ebook/dp/B09CM5N2WD
For those still looking for signed paperback versions of the book, I have re-ordered more copies. I now have 4 signed copies for sale at $25 a pop (includes shipping price) through me directly. Here is all the information on that:
---
Here are my last few blogs, in case you missed them:
---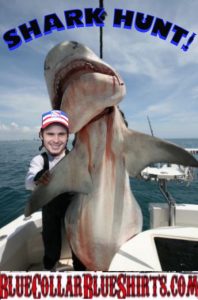 ---
---
If you haven't already, subscribe to this blog for the next update:
---
Tony McKegney, as first acquired in a trade by Phil Esposito, was the first black player to ever suit-up for the Rangers. Prior to his brief stint on Broadway, the Birmingham Bulls, then of the WHA, signed him to a deal. However, after pressure from Alabama hockey fans, where these fans threatened to boycott the club, the Bulls pulled their contract offer.
McKegney, who suffered this act of racism in the WHA, would then have a solid thirteen year career in the NHL.
Of course, McKegney, who first played with the Rangers during the 1986-87 season, following a trade with the Minnesota North Stars; was then traded again prior to the start of 1987-88 season. However, more on "The Trader Phil" era of Rangers hockey in my new and upcoming book.
And no joke – between this site and the books I have written – the name of Phil Esposito has given me carpal tunnel syndrome!
---
Up next: the Rangers return home for one game against the Leafs, and then will go back on the road on Friday, where they will play the Carolina Rangercanes – a Carolina team who just spanked the Boston Bruins 7-1.
(And while I'm Team IGOR all the way, wouldn't it be something if Georgiev was in net against "old friend" Tony DeAngelo?)
As always here, thanks for reading and…
LET'S GO RANGERS!
Sean McCaffrey
BULLSMC@aol.com
@NYCTHEMIC on Tweeter