Greetings and salutations everyone and welcome to another blog here on BlueCollarBlueShirts.com. And to think, I actually had an offer to go to tonight's game. Crisis averted!
This is most likely the last blog I do on this site before Christmas, so to everyone, Merry X-Mas, Happy Holidays and all that other meaty feel-good jazz. I've met more readers of this site in 2019, than in any other year of doing this blog. I look forward to seeing you guys again and to seeing new faces in 2020. And to think, the first person I ever met off of this blog was this guy:
With that paragraph out of the way, the positive vibes and thoughts are now over.
On Monday night, in the final game before the Christmas break, the Philadelphia Flyers defeated the New York Rangers by a final of 5-1. If you didn't see this game, and just looked at the final score, you would think that the Rangers got blown out of the water.  Instead, this game was anything but that.
For the first 39 minutes and 58 seconds of this contest, the two teams were led by their goaltenders, with the Rangers holding a 1-0 lead. Then, with 1.7 seconds left in the second period, Travis Sanheim beat Henrik Lundqvist and we were 1-1, heading into the final stanza of the game.
In the final period, Flyers goalie Carter Hart continued to amaze and stopped everything. Lundqvist would go on to be embarrassed by ex-Ranger Kevin Hayes, on two separate occasions. Lundqvist would also give up two more goals in the period, sealing the Flyers four goal victory.
I wouldn't call this game "wacky", or anything like that, but the final period of the game was the complete opposite of the two periods that preceded it. There's a lot to get into about this game and about the Rangers themselves. However, before doing so, here are my last few blogs, in case you missed them:
---
---
---
---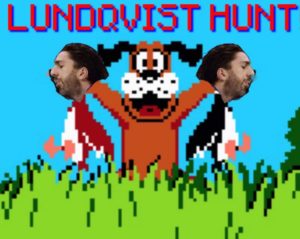 ---
I have to get this following rant out of my system, before continuing on the game itself.
In a game that was dominated by Carter Hart, the ex-goalie & stat nerd of the M$G Networks, in a one Steve Valiquette; Vally was once again absolutely horrible tonight.
Make no bones about it – Hart was simply fantastic in this contest. For the ex-goaltender and the self-proclaimed goalie guru, who focuses on the goalies 99% of the time, Vally was quiet about Hart's performance tonight. Vally thought blaming every Ranger, except Henrik Lundqvist, was what mattered the most, while doing his post-game analysis.
Prior to the third period, Valiquette was doing back-flips and playing with his pecker, as he talked about how great Lundqvist was doing. When the game was complete, Vally blamed everyone else on the team for the loss. The four goals allowed in the third period, by Lundqvist, weren't worth mentioning. Even worse, Sam Rosen got in on the action and said "the young Rangers will learn from this one."
If you watched the game, and as you'll see below, despite this loss, the Rangers actually played well. They had a ton of great chances and some excellent shots on goal. What happened is that Carter Hart was in a different zone. They ran into a hot goalie. Outside of the anemic power-play, which I'll get into too, the Rangers were fine both offensively and defensively. It's just that in crunch time, Lundqvist faltered, while Hart fed off of it.
And isn't it amazing Suzyn, how Vally champions for Georgiev to be traded or sent down to Hartford, after big wins by Georgiev? Lundqvist gives up five goals here in a loss and Vally ignores what Lundqvist did. Not a peep.
And for Steve Valiquette, who gives us inane stats every game, such as, "On the third Friday, with a full moon, during the Chinese New Year of the Dog, with the crime rate in NY at 89%, the Rangers have a 8.4% chance on high expected shots from the royal road area."
Instead of the stupid and made-up stats that Valiquette gives us, here's a stat that he left off the broadcast:
In his last five games against the Flyers, Henrik Lundqvist has an 0-4-1 record, a 4.33 GAA and a .880 save percentage. I guess that wasn't worth mentioning for Mr. Vally's View. (Credit for the stat: Jen Imperato.)
And on a side note here, can anyone name one goaltender from Vally's goalie school, that has made it to the NHL? Didn't think so.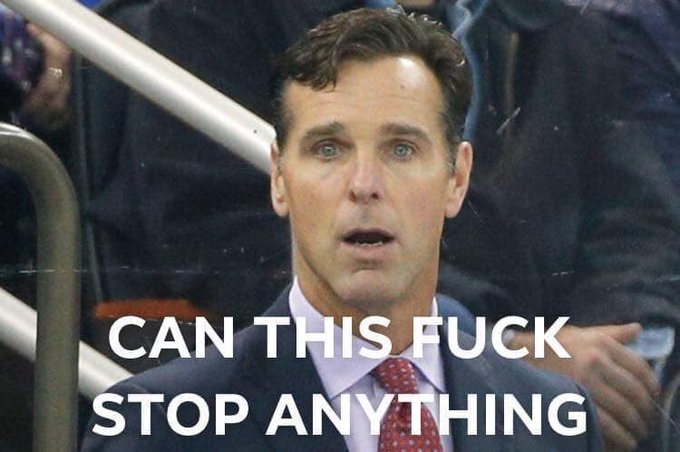 If you read last night's blog, which is linked at the top of this blog, I said that I didn't put any stock in the win over Anaheim. It was a good win. It was a must win. But it was a win that the Rangers should've had. It was a gimmie game. If the Rangers lost that game, they might as well have canceled the rest of their season.
I said in that blog, just as I said on my social media accounts, that a real test would be in Philadelphia, against a team in a playoff position. And really, for the first two periods, the Rangers were the better team. They were arguably even better in the third period too. The main difference was that the Flyers had a much better goalie, who by the way, makes $8M less than Henrik Lundqvist.
This was essentially a "four-point" game for the Rangers, meaning that a win would've have got them two points closer to a playoff spot and it would've taken two points away from a team they are chasing. Instead, the Rangers, behind Lundqvist's dreadful third period performance, give two points to the Flyers, while the hole gets deeper for the Blueshirts.
I don't want to say to forget about the playoffs, especially after what happened with the Blues last year at this time, but games like this will get us closer to the "it's time to trade Kreider" stories.
And once again, isn't it amazing Suzyn, how I said yesterday that I didn't care about Kreider's two goals against a crappy Ducks team? In tonight's game against a real NHL roster, Kreider had only two shots on goal and finished with a +/- of -2. This all goes back to being consistent and once again, and it's not only Kreider, Kreider was inconsistent.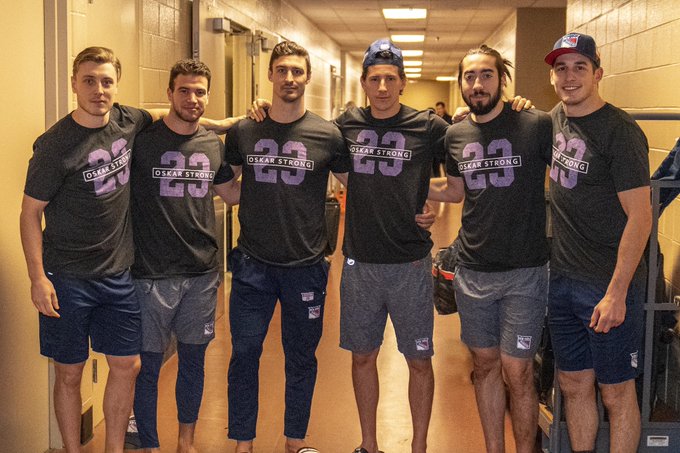 There were a few items that made the news before this game.
Kaapo Kakko was once again held out, as he nurses his boo-boo after blocking a shot. Maybe I'm so used to the Rangers blocking shots for years under John Tortorella and Alain Vigneault, but between Hughes of the Devils & now Kakko, both of who are now missing/missed games because of blocking a shot, I just think it looks bad.
I think moving forward, because Kakko is missing games now, Kakko won't try to block shots when he returns. We'll see if I'm right on that. And yes, I know Kakko is not here to block shots and he's a skill guy, but in a big game, I don't care who you are, if you can block a shot, you try to block it. Times like these is when I think Ranger fans took Dan Girardi for granted!
Phillip "Phil" Di Giuseppe, who was called up on Sunday evening, traveled to Philly with the Rangers. However, turns out that he was only a precautionary call-up, after the collision Filip Chytil had with the boards on Sunday. Chytil wound up playing in this game, thus meaning all the lines were the same from yesterday in this game. I would expect Di Giuseppe to be returned to Hartford now.
In perhaps the biggest news for long-time fans, Al "THE TEETH" Trautwig was back on the broadcast. He interviewed John Davidson, in a pre-recorded interview: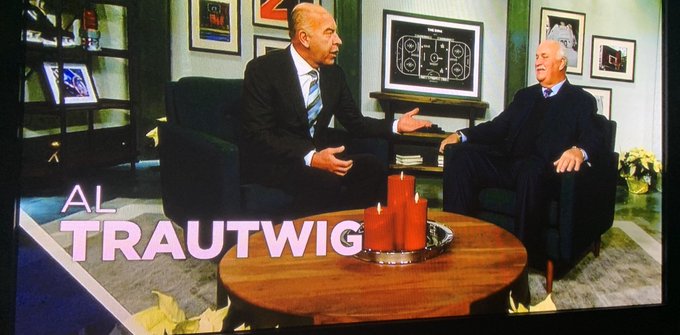 Just like the situations surrounding Lias Andersson and Vitali Kravtsov, there was no mention of why Trautwig has been gone during these past three months. The common consensus is that it was substance related/rehab issue, but that hasn't been confirmed. It's just speculation.
Trautwig's interview with JD, which aired tonight, was the first of three interview segments with JD. I don't get why they space these things out. Just release the interview in one shot.
Of note in the interview, JD gave a vote of confidence to David Quinn, Chris Drury and Jeff Gorton. JD feels that things are going in the right direction. I guess he hasn't seen this power-play. JD also reconfirmed his dedication in getting the Wolfpack to do better as well.
Later on in the interview, JD commented on the big signings of Panarin & Trouba, saying he thought both of these players would bring leadership to this young team.
Two interview segments remain. I hope Trautwig asks JD about Lundqvist's contract. We'll see, but I wouldn't bet on it!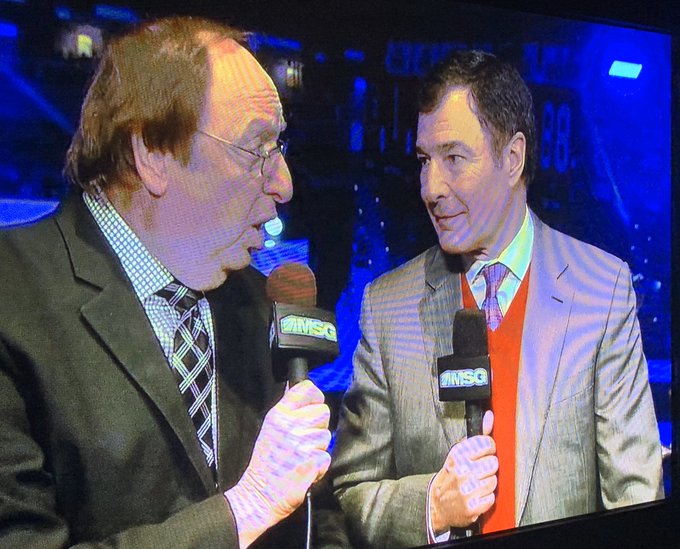 At this time, let's go to the GAMBLING segment of the blog. Here's what I said before the game:
Season over/under record: 18-17

Big game for both teams tonight. I exeoect a hard fought and close game.

This over/under is a coin flip to me, but luckily with a line of 6, you have the chance to push if you lose.

I'm taking the OVER, as I can see a 4-3 final. #nyr pic.twitter.com/88CE7fIAbu

— BlueCollarBlueShirts (@NYCTheMiC) December 23, 2019
For the first time this season, I PUSH a bet. My record is now 18-17-1.
Despite the final score reading 5-1, this was a hard fought and close game. Carter Hart just prevented this game from hitting the over. The Rangers terrible power-play did me no favors either.
And as I said, this was kind of a coin-flip game, as I didn't feel too strongly in either direction. And what happens? With 6 goals scored, it's a wash bet.
NEXT.

Speaking of old tweets, I have to share a tweet that I posted right before this game. Here's what I wrote before puck drop:
Will Hank get a shutout tonight lol #nyr #PlayLikeANewYorker

— BlueCollarBlueShirts (@NYCTheMiC) December 24, 2019
Funny thing here – I almost reverse jinxed myself!
I mention this tweet, because with about two minutes left in the second period of tonight's game, my Twitter account was getting blown up, talking about how Lundqvist was going to have his first shutout in 2+ years. What happened? These Cult of Lundswiss fans jinxed their own hero and the Flyers got a fluke goal with 1.7 seconds remaining in the period.
I've talked about this on past blogs. If you're one of these Lundqvist loving momo's, please shut up if Lundqvist has a shut-out going. You only jinx yourself! After all, 99/100 times, I take the over when Lundqvist starts!
There were a few underlying themes and storylines during tonight's broadcast. They were, in no order of importance:
— Kevin Hayes playing the Rangers for the first time. Sam & Joe would not stop talking about Hayes. While Hayes was alright when he was here, Sam & Joe made Hayes out to be Brian Leetch or a Mark Messier. Micheletti even brought up how Hayes' father said this was the biggest game of Kevin's life. I wonder what kind of pot Mr. Hayes is smoking? After all, does Mr. Hayes forget that his son once played in a ECF, back in 2015? Of course, that being said, Hayes would go on to score two goals in this game.
— Alain Vigneault was coaching against the Rangers for the first time since his dismissal. This story didn't get as much play as Hayes, which is funny, because AV is arguably one of the top 3 coaches in team history. Kevin Hayes is not even close to being a Top 50 Ranger.
— Tony DeAngelo was playing in front of his family and friends. DeAngelo, a south Jersey kid, who roots for all the Philly teams (to this day, he's always tweeting about the Eagles & Phillies) had perhaps his best defensive game of the season. He was fired up. I thought he would play well going into this game, knowing how much he loves Philly & with a bunch of supporters in the crowd, but unfortunately, TDA didn't get the W here.
Speaking of Tony DeAngelo, since the Rangers have invested stupid money into Lundqvist, if the Rangers don't re-sign TDA (which would be a huge mistake) I wonder if he would want to play for Philly? They would love him there.
— The final story, which developed as the game went along, was how well Carter Hart was playing. At one point, Micheletti tossed his Lundqvist jersey into the trash and read love sonnets about Hart. I really thought Micheletti was going to start singing out Carter Hart's name, to the tune of that "BABY SHARK" song. "Carter Hart, doo-doo-doo, Carter Hart doo-doo-doo!"
At this time, let's go to the official box score of this game, courtesy of ESPN.com:
SCORING SUMMARY: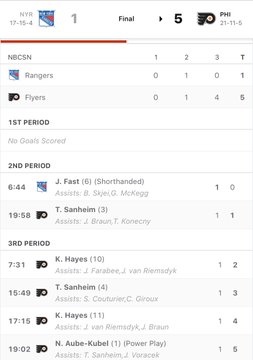 PENALTIES: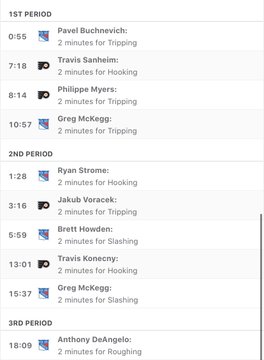 TEAM STATS: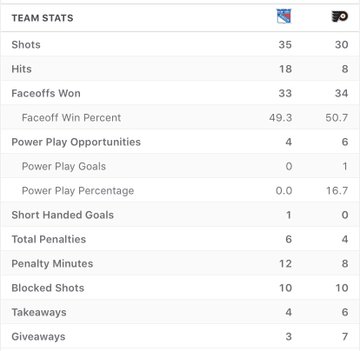 GOALIES:
| | | | | | | | | | | |
| --- | --- | --- | --- | --- | --- | --- | --- | --- | --- | --- |
| SA | GA | SV | SV% | ESSV | PPSV | SHSV | SOSA | SOS | TOI | PIM |
| 35 | 1 | 34 | .971 | 25 | 4 | 5 | 0 | 0 | 60:00 | 0 |
| | | | | | | | | | | |
| --- | --- | --- | --- | --- | --- | --- | --- | --- | --- | --- |
| SA | GA | SV | SV% | ESSV | PPSV | SHSV | SOSA | SOS | TOI | PIM |
| 30 | 5 | 25 | .833 | 18 | 0 | 7 | 0 | 0 | 59:45 | 0 |
As mentioned – for 39 minutes and 58 seconds, this was a goaltender's duel. These are the types of games I love – tons of great shots and tons of great saves made by the goaltenders on those shots. To this very day, my favorite regular season game of the Lundqvist Era, was a game the Rangers won in 2013, when the Rangers beat the Islanders, 1-0 in OT, after a Dan Girardi game winning goal. Both Lundqvist and Nabokov of the Islanders, were lights out in that game.
10 seconds into the game tonight, Lundqvist would make a strong save on a Claude Giroux shot. Then, 55 seconds later, Pavel Buchnevich, WHO COULDN'T DO ANYTHING RIGHT, took a tripping penalty.
Let's talk about Buchnevich real quick. In this game, he took another early penalty, the penalties that Quinn hates. He then started turning the puck over. As the game played out, Buchnevich would log four shots on goal and probably could've had ten more. And this game was a nightmare for Buchnevich, as Hart stopped all these "GOOD LOOKS" that Buchenvich had. This game is going to make him even more pass happy.
As I said on social media, Pavel Buchnevich couldn't score if he was in crack whorehouse, with fistfuls of $100 bills & little stepped on baggies of authentic Doc Gooden cut cocaine. Hart owned him. And I'm not talking about meaningless shots either. Buchnevich had Hart beat several times, but Hart just made save after save. Buchnevich, when he wasn't flinging the puck away from the net (which led to Micheletti burying him) just couldn't buy a goal.
On this Flyers PP, the Rangers would kill it. In fact, up until the final two minutes of the game, the Rangers (0-4) and the Flyers (0-5) were a combined 0-9 on the power-play.
After killing this PP, Sam & Joe mentioned how Kevin Hayes had nine different Rangers over his house last night. They didn't name names though. I think it's safe to assume though, that Brady Skjei was at least one of them. (Skjei/Hayes/Vesey lived together during their time with the Rangers.)
In what I thought swung the game at the time, at the 7:18 mark of the period, Brendan Lemieux drew Travis Sanheim for tripping. I'm shocked that Lemieux didn't get a 10 minute misconduct for breathing here.
Oh and to be fair, despite ten penalties being called in this game, I thought all ten penalty calls were warranted. There was no bullshit here. The refs called a good game. That's been a rarity these days for the Rangers.
The Flyers 9th ranked PK in the league, saw Hart stop Zibanejad on a good chance. Then, Zibanejad would draw Philippe Myers for tripping. This gave the Rangers 1:03 of a 5 vs 3 power-play.
On the Rangers best chance of the two man advantage, Buchnevich would turn the puck over with a shot that looked like it came off the stick of Ray Charles. This wide shot, a turnover, wound up seeing Kevin Hayes get the puck and single-handedly running 30 seconds off of the Rangers power-play. At the end of it, the Rangers couldn't score. 0-2 on the power-play, and 0 for their last 16. (The Rangers after this game, are now five games without a PPG. Holy Scott Arniel Batman!)
At the 10:57 mark of the period, Bucktooth McKegg would be called for tripping. After killing the 5 vs 3 Rangers PP, I for sure thought the Flyers would get the hard work momentum goal here. Fortunately, that didn't happen, as Hank made a few saves and Howden made a solid clear.
After killing the penalty, Adam Fox had a wide open look at Hart. Instead of shooting, Fox passed it to Chytil and we had another turnover instead of a SOG. The Flyers would then get the puck and have a long shift in the Rangers d-zone, which was eventually ended after Tony DeAngelo forced a turnover.
After this TDA play, Buchnevich would streak and be all alone with Hart. Instead of shooting, a common theme in this game, Buchnevich tried to pass the puck cross ice and through 8 different players. Turnover. This is where Micheletti started tearing Buchnevich to shreds, even laughing about how dumb that pass was. Give Joe credit here – you don't hear these announcers criticize the team or players like this very often.
The Rangers would get a few more chances at Hart, but Hart would stop DeAngelo, Zibanejad and Fox. This then took us to the end of the first period, with the game still scoreless. Of note, the Rangers out-shot Philly, 12-8 here. In other words, both teams were pretty much evenly matched. Both goaltenders were great too, with Hart having a little extra work.
Oh, and despite me thinking this, thankfully, Brendan Lemieux didn't get a 10 minute misconduct for not flushing the urinal during intermission. Once again, to reiterate and to be fair here, I thought the refs called a good game.
The opening of the second period made me laugh. After Sam's usual and tired, "SECOND PERIOD JOE, WHAT DO YOU LOOK FOR HERE?" comment, Micheletti said, "the key to this game is not taking penalties and trying to play five-vs-five." That's why Micheletti makes the big bucks!
To start off the second period, the Rangers went to work immediately on Hart. Hart stopped DeAngelo on his door-step. Then, right after, Panarin rocketed a shot off of Hart's mask, which actually loosened the mask.
As 90 seconds of play in the period approached, Kevin Hayes crushed Panarin from behind. Clean hit though. Then, Ryan Strome would be called for hooking, putting the Flyers back on the power-play.
During the Flyers power-play, Lundqvist made a quality save on Couturier. With 12 seconds left on the Flyers PP, Voracek would be boxed for hooking, thus giving us a little bit of four vs four foreplay.
On the Rangers power-play, Panarin went wide on a close and easy shot. Panarin would do this two more times in this game, while on the Rangers power-play. These are goals he probably scores while 5 vs 5, but this Rangers power-play is so Father Finkin' bad, that it has even brought Panarin down. Panarin could've had a few PPG's tonight, but the curse of this terrible power-play is on him.
At the six minute mark of the period, Brett Howden would go to the box for slashing. This would then lead to the first goal of the game, but not in the way you would think:
Jesper Fast ➡️1-0 good guys (us) pic.twitter.com/sqWoNQswYU

— Rangers on MSG (@RangersMSGN) December 24, 2019
44 seconds into the PK, Brady Skjei took a backhanded shot, got the rebound and fed Fast. 1-0 GOOD GUYS!
With the Flyers still on the PP, Lundqvist made a dime of a save on two-on-one break, robbing Morgan Frost of a one-timer goal.
The Rangers from here, would then kill the Philly PP, thus making the Rangers 4-4 on the kill, with one goal for. For as horrendous the Rangers PP has been, the PK has been the complete opposite. Not only are they killing penalties, they lead the league in short-handed goals. Who would've thought that?
Oh, and after that Frost robbery, that's when I saw the first "Lundqvist has a shut-out" tweet.
With 7:30 remaining in the period, Hart would continue upstaging Buchnevich, robbing him of another goal. At this point in the period, the Rangers were out-shooting the Flyers 11-4, here in the second period.
30 seconds later, Travis Konecny went to the sin bin for hooking Kreider. The best chance this PP attempt had was when Panarin, all alone, got a shot off. Save by Hart. The Rangers PP was now 0-4, and 0 for their last 18.
With under five minutes remaining, Gregg McKegg's teeth would be boxed for slashing. The Rangers PK killed this one too, making them 5-5 here and with one goal for.
At this point in the game, with one minute remaining, I thought the Rangers were the better team. Both goalies were amazing, but Lundqvist would crack and that would be it.
WITH 1.7 SECONDS REMAINING IN THE PERIOD, Travis Sanheim tied it:
Feats of Strength. 💪 #NYRvsPHI pic.twitter.com/PK9JJvfgLa

— Philadelphia Flyers (@NHLFlyers) December 24, 2019
1-1.
This was just Classic Lundswiss – a late goal allowed. There's never a good time to give up a goal, but I can't think of any other goalie in NHL history, that gives up more last-minute-of-a-period goals than Lundqvist. In fact, he's done it now in two consecutive starts.
On the goal, Zibanejad lightly deflects the puck, but even so, the puck went directly to Lundqvist. He bobbled it and that was it.
1-1 after two periods.
Going into the third period, we were tied 1-1. Despite the Rangers power-play sucking ass, I really thought the Rangers were going to eke out the win. Lundqvist looked to be in the zone. Despite Hart playing out of his mind, the Rangers were getting chances. I thought they'd capitalize on something. And I don't think many people would argue with me here – after two periods, the Rangers were the better team. However, as they say, you play 60 minutes, not forty.
This game, which was a goaltender's duel, turned into a slaughterhouse. While Carter Hart made big save after big save, Lundqvist fell apart and that was it. This is what you don't see with Alexandar Georgiev. Even if Georgiev gives up the most awful goal of all-time, he forgets it. It doesn't eat him alive. Once Lundqvist gives up that back-breaking goal, that's it – he's finished and the Rangers are toast. And that crybaby $8.5M bitch has no one to blame but himself for this loss. The Rangers blocked 10 shots for him and steered away many more. He just couldn't make the saves like Hart did, here in the third period. $8.5M folks, the center of your rebuild. Poor Igor.
Carter Hart showed off his awesomeness, stopping Zibanejad early into the period. Then, right after this, Hart once again absolutely robbed Captain Happy. Captain Happy wasn't too happy after that, as he looked up to the sky. He looked as hopeless as Dorothy Gale in the poppy scene from "Wizard of Oz."
After this, Brady Skjei would find himself two feet away from Hart. Somehow, this dick sent the puck into the netting. How do you miss from that close?
With the game still 1-1, we had one of those in-period commercial breaks with Valiquette. He may as well have took off his pants and stroked himself silly, as he verbally fellated Lundqvist here. Funny enough, not a peep after the game about Lundqvist.
In a 1-1 game, and with the over-under at -6, my over bet looked like shit. However, with Lundqvist in net, you always have a chance.
7:30 into the period, Kevin Hayes, because you knew it had to be him, scored the game winning goal:
Kevin Hayes does it against his former team.

The @NHLFlyers grab the lead. 🚨 pic.twitter.com/tAj21ja2bh

— NHL on NBC (@NHLonNBCSports) December 24, 2019
2-1, bad guys.
Hayes, since he played with Lundqvist, knew what everyone else knows – Lundqvist is too slow glove high. Beat.
Quickly on Hayes, I don't hate him like other Ranger fans do. I talked about him in the past, especially after he was traded, but I never blamed him for anything. The guy invested in himself, played well and got paid. While I don't think he's worth the money he's getting, I don't fault him either. It's not like held up the team and got a coach fired or anything like that. (Hi Hank!)
Earlier in the season, Ron Duguay & I had a twitter exchange about Hayes:
Looks like @RonDuguay10 and I look good on this one, at least for one night https://t.co/AQYVdN0iwU

— BlueCollarBlueShirts (@NYCTheMiC) December 24, 2019
Listen, I'm not saying I would've given Hayes a 7 year/$49M contract or anything like that. I know Duguay said he would've locked up Hayes for cheaper the year prior. All I'll say is this – who would you rather have right now – Lundqvist or Hayes? Think about it. Look at the numbers Strome is putting up with Panarin. You'd have to think Hayes would have killer numbers right now, if he was playing with Panarin right now too.
And to be fair here, of course Hayes wanted a monster game tonight. When was the last time he had a two goal game this season anyway?
With the game now 2-1, Lundqvist wasn't in full rattled mode, but he was getting there.
As the game hit 10 minutes left in regulation, Hart made three killer saves. Once again, he stoned Buchnevich. Keep in mind, the game was 2-1, a one goal game here, and Hart was still making gargantuan saves.
As the clock wound down, and we approached FOXWOOD FIVE territory, Zibanejad rang one off the post and Hart would make yet another killer save, this time stopping TDA.
After Hart stopped all Ranger comers, the Flyers came down the ice. Lundqvist then did his patented fish-out-of-water act, where he rolls around like it's a "stop, drop and roll drill". You know, where he rolls around like a dog trying to scratch himself, and where he humps the ice a bit.
With Lundqvist rolling around like he was having an epileptic seizure, Lundqvist vacated his net and Sanheim easily scored:
Double trouble for Trav. #NYRvsPHI pic.twitter.com/uLJj3n3Q3M

— Philadelphia Flyers (@NHLFlyers) December 24, 2019
3-1, bad guys, with less than five minutes to go. If this wasn't the dagger goal, Hayes totally embarrassed Lundqvist less than two minutes later. 4-1, BAD GUYS.
At this point in the game, my over bet was still alive, or at least the push was!
With the Flyers having the game in hand, the crowd, which was booing their hometown Flyers earlier in the game, started a huge "RANGERS SUCK" chant. Not going to lie – I liked this, for one reason – I love rivalries in sports. As long as no one is getting physically attacked, I'm all for trolling and crazy crowds.
As mentioned in past blogs, if you're an asshole that fights another hockey fan over millionaire athletes, you should be castrated. Those 23 Flyer fan jerkoffs, who jumped the NYPD cop and military hero, 7 years ago, after the Rangers beat the Flyers in the Winter Classic, should all go to hell. However, chanting, making noise and all that, I'm for that. I love seeing lively crowds. Just use your words. No one should have to worry about their physical safety at a game, or after a game, is all I'm saying.
And oh, if you're one of these idiots, no matter who you root for, who throws popcorn or dumps a beer on a visiting fan, you're a pussy. No one is tough doing that shit at a game. If you want to talk crap and troll, that's one thing, but to ruin someone's jersey or physical well-being, that's crap to me. You're not tough when you have 95% of the crowd wearing the same colors as you.
After this, Hayes goal, which put the Flyers up by three, Hayes & Lemieux got into it. This was ironic, considering these two players were traded for one another last year. Hayes was actually laughing at Lemieux. I'm not a lip-reader, but I think Hayes said, "Good luck winning a cup with that loser egomaniac goalie." I could be mistaken though!
DeAngelo, who was incensed by the score, especially with his friends and family here, took a roughing call, with under two minutes to go. On the Flyers sixth power-play, they finally scored, when Nicolas Aube-Kubel scored his first goal of the season. I never heard of this guy before, but there was Lundqvist, yet again, allowing someone to score their first goal of the season. SAD.
5-1 bad guys, your final from Philly. NOT GOOD!
Yes, until the final ten minutes of this game, the Rangers played well tonight. Hart just robbed them. However, this was a brutal loss, especially with David Quinn using the word "playoffs" in many of his recent interviews/press conferences.
When it comes to social media, I talk with many people, of all different opinions. One topic that has come up is about the playoffs. Just like last year, my take is the same – I want to see the Rangers make the playoffs. After all, I don't spend countless hours on this blog and thousands & thousands of dollars on this team, just to root for a draft pick or losses. Even with this loss, I'm still hoping for the chance that the Rangers make the playoffs.
That being said, as we're one week away from the New Year, while I'm rooting for the playoffs, I just don't see it happening. The Rangers have yet to rip off a winning streak of 4,5,6,7,8+ games, like many teams do. It's always one step forward, two steps back. I don't blame David Quinn for this, like everyone else. After all, he's not on the PP. He's not the one passing the puck to nowhere. He's not the one who gets rattled in net.
If Quinn had a roster like Jon Cooper in Tampa, it's a different story. However, the Rangers are the youngest team in the league (which is why they lead the league in points by players 21 years old or younger) so like AV once said, "it's a process."
I will say this, and I don't know why, because I've seen this team lose so many times – this loss took the wind out of my sails. I was very optimistic about the Rangers sneaking into the playoffs, but like Arnold Skaaland in 1983, it might be time to throw in the towel.
While the Flyers aren't bad, the Rangers could've won this game. This never-ending Lundqvist bullshit puts the team in a hole. Look how many points they've squandered this season, in losses to the Ducks, Senators, Kings and other non-playoff teams. And it's not all on Lundqvist and Georgiev either. You can't win games by doing jack shit on the power-play, especially on the 5 vs 3 PP's.
However, if you want to accelerate this rebuild, it's time to make the tough decision, and put Lundqvist in the press box until he waives his NMC. CZAR IGOR needs to be playing. These stupid "TRADE GEORGIEV BECAUSE HE HAS VALUE" garbage is the stuff of MR's. How can you trade Georgiev when you don't know what Igor can do at the NHL level? Igor needs some playing time here and it needs to come at the expense of the goalie that has no future with this team.
How about some levity, before I go home here?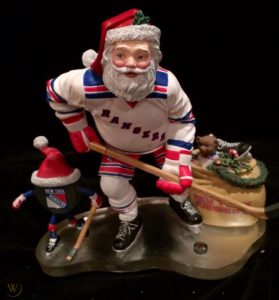 If I could have ten things Rangers related for Christmas, these are the ten things I would want given to me:
1. Frank Boucher's jersey in the rafters of M$G. I'd also retire/honor the following as well: Lester Patrick, Bill Cook, Bun Cook, Ching Johnson, Bryan Hextall, Ott Heller, Chuck Rayner, Davey Kerr, Emile Francis and Ron Greschner.
2. Accepting that it's time to move on from Lundqvist, no matter how it's done. (Press box or asking him to waive the NMC.)
3. A signed MAGA hat from Tony DeAngelo
4. The call-up of Vinni Lettieri. Let him get one last shot, before cutting bait on him.
5. The call-up of CZAR IGOR SHESTYORKIN.
6. A heart-to-heart with the league, in regards to Brendan Lemieux. LET HIM PLAY HIS GAME.
7. The dismissal of Steve Valiquette. I don't like to see people fired, so let him sling his shit on Islander broadcasts, which are under the M$G Networks umbrella. I've watched a few Islander games recently, and I don't care how you view my opinion here, but having two women, who never played in the NHL, is not a good broadcast. You need an ex-NHLer on those Islander broadcasts, to provide some sort of insight.
8. Lowered ticket prices, so a family can attend games at M$G, without having to go homeless.
9. Ron Duguay or someone like him, brought into the M$G Networks fold.
10. Move the Hartford Wolfpack to the Nassau Coliseum or the new arena in Belmont, once the Islanders fail to sell the joint out!
Two more segments and I'm out!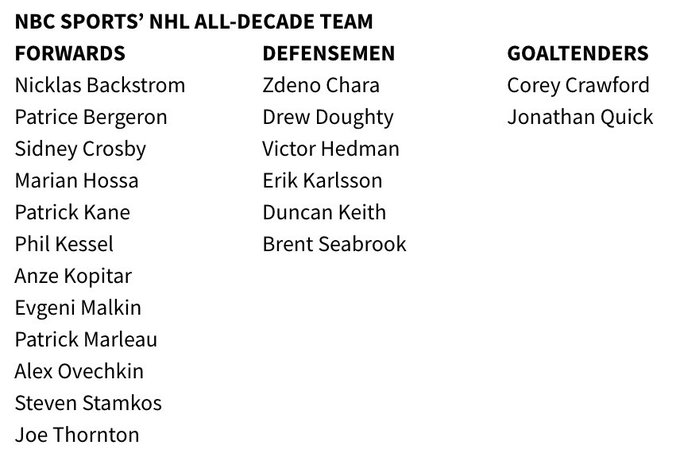 I get it. Writing up a NHL or Rangers All-Decade list is good click bait. Lists are designed for debate and web traffic. That said, I'm not going to do one, because in reality, who gives a Father Fink?
I understand that these lists are designed to get people talking, but 100% of the time, these debates/arguments go nowhere. It just amazes me how people fight ferociously about these things. Every time I see one of these lists, it turns into "YOU ARE A STOOPID! MY OPINIONS ARE BETTER THAN YOURZ" type of thing.
And really, what does an "All Decade" list really mean? Where does it go? It's just mindless chatter to me.
Let's talk about something more important now, as I head home here.
Earlier this month, I did a blog on #CancelCulture and how it relates to the NHL. You can read that blog here:
On Christmas Eve Eve, Jeremy Roenick found himself on the chopping block of Cancel Culture. If you haven't seen the story already, here's one report covering the story, courtesy of Fox News:
Former NHL player Jeremy Roenick was suspended indefinitely by NBC Sports on Monday for sex-related comments he made on a podcast about his co-workers.

The network said Roenick, who has been an analyst with NBC Sports since 2010, will be suspended without pay.

Roenick made the comments about fellow NBC Sports personalities Kathryn Tappen, Patrick Sharp and Anson Carter during a Dec. 18 appearance on the "Spittin' Chiclets" podcast.

His remarks included a story about a vacation to Portugal he took with his wife, Tracy, and Tappen, who he said are good friends.

"I play it off like we're going to bed together every night, the three of us," he said during a story referencing when a resort worker asked about the arrangement. "If it really came to fruition, that would really be good, but it's never going to happen."

He also called Tappen "one of the most professional sports personalities I know" and praised Sharp as "one of the greatest, greatest guys on the planet."

Later in the podcast, Roenick called Sharp beautiful, saying: "I'd have to think about it if he asked me. … I wouldn't say no right away."

"It's good to have a beautiful face that talks well, that knows the game because it's totally the opposite when me and Anson get on there," he said.

He added that Sharp has been "great for NBC."
When does it end?
It's funny. I saw about 76789676796 news outlets report on this story. NOT ONCE, did they report Roenick's tone or how Spittin' Chiclets is a comedy themed hockey podcast. No, instead, it's reported that Roenick is this big bad evil monster.
This sucks to me. As time goes on, as and we see more crap like this, it means, AS FANS, we won't see/read/hear entertaining stories. All of these guys will clam up, because if they say something deemed wrong by liberals, they will lose their job.
I listened to the podcast. Roenick was joking. Everything he said had a laugh behind it. He wasn't being serious. Unless Tappen or Sharp were offended, I don't see what the big deal is. And really, think about it – TAPPEN WAS ON VACATION WITH ROENICK & HIS WIFE. It's not like Roenick propositioned Tappen behind his wife's back. He was giving her a compliment, based on her looks and personality. He also complimented her for how great she was on her job. They are FRIENDS. Friends joke around. The liberal media are twisting this into something it isn't. NBC is now scared and erring on the side of placating crybaby liberals. This is just (and say it with me Jennifer Eberhart) SAD!
Even worse, the liberal media tried to play it off that Sharp was offended by Roenick's comments. Get the Father Fink out of here. Roenick was complimenting & joking about his buddy.
This story makes me sick to my stomach, as if I've eaten 5 White Castle Crave Cases. Roenick is on a comedic podcast, joking around about his FRIENDS, who he probably jokes with all the time and for it, he's turned into a pariah.
I hate cursing and getting political on these blogs, but I can't help myself here – you liberal twunts are everything that's wrong about the world today.
And as I always say here, I don't know how any aspiring stand-up comedian can make a dollar in today's world, with everyone looking to be offended and outraged all the time. With all of these crybabies around, we are just stifling creativity, humor and the exchange of free ideas. Just sickening. This is Roenick joking about his close friends. This isn't Harvey Weinstein here.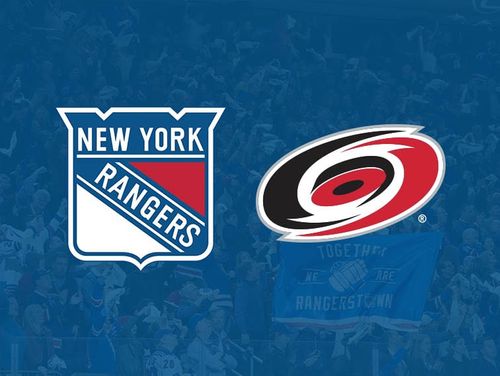 If you're someone who has off the next two weeks, during the holiday break, or even if you work a regular 9-5, the upcoming Rangers schedule is very fan-friendly.
On Friday night, the Rangers host the Carolina Hurricanes. After that game, they fly to Toronto, where they will play the Leafs on Saturday. After that, it's the annual Western Canada swing, where the Rangers will play the Oilers on New Year's Eve, the Flames the following Thursday and then Vancouver on Saturday night.
Going into the next back-to-back of games, that the Rangers will have, I fully expect Quinn to start Lundqvist against Carolina, since Lundqvist has good numbers against the Candy Canes. I then expect Georgiev to get the start against the Leafs, 24 hours after the Canes game.
Neither team is an easy out, as both teams are tough. As I said recently, Igor should've been called up for the Ducks. If Igor is even an option, and I don't think he is, it would be tough to have him start against either of these teams.
Moving ahead, I have a blog on Dave Kerr I'm working on. Maybe I'll release it on 12/26. After all, I don't see any major Ranger news happening on Christmas Eve or on Christmas Day.
As we hit the end here, I wish all of you reading this a Merry Xmas and all that other happy holidays happy horseshit. I'm not religious myself, but I hope everyone has a good time celebrating whatever they are into. Except Lundqvist. Eff him.
As always, thanks for reading and win or lose…
"LET'S GO RANGERS!"
Sean McCaffrey
BULLSMC@aol.com
@NYCTHEMIC on twitter