Greetings and salutations everyone and welcome to another blog here on BlueCollarBlueShirts.com. Just like last night, I have to say this again here – "WHAT A WIN!"
Two blogs ago, when previewing the Rangers first five games after the Christmas break, I told you that I didn't feel confident. That Philly loss really zapped me. 48 hours after that blog, the Rangers are now 2-0 after Christmas, acing both tests put forth in front of them. And as mentioned in that blog from two days ago, none of these opponents are "easy" outs. In fact, after beating Toronto 5-4 on Saturday night, the Rangers are now 5 points away from a wild card berth and 7 points away from the third seed in the Metropolitan division.
The Rangers still have ways to go to make a real run at the playoffs, but in their two games since that disgusting Philly loss and the Christmas break, the Rangers are averaging five goals a game and are undefeated. While I obviously don't expect the Rangers to score five goals a game or stay undefeated for the rest of the season, I hope to see the Rangers fight in every game, just as they did in these wins over Carolina and Toronto.
In case you missed my Christmas break preview blog, or the blog recapping the win over Carolina, you can find those blogs, and my most recent blogs, right here:
---
---
---
---
---
---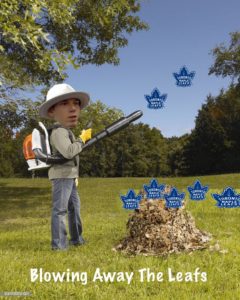 As I start tonight's blog very late (I wanted to watch the Vegas/Arizona game and the Clemson/Ohio State game) there's just so much to unpack from tonight's game. Games like this is why I started this blog anyway. You had so much positivity going on. When this game was over, you just wished the Rangers had a game tomorrow! These two days off are going to be a killer!
Sure, in tonight's game, the Rangers were tired in the third period, blew a two goal lead and looked out of it, but the team continued to fight and never gave up. Despite all that and the miserable Pavel Buchnevich, there was so much good in this game. You had Strome with four points. Georgiev had a great game. Tony DeAngelo scored an OT GWG. Panarin continues to be heads & shoulders better than everyone else. Zibanejad and Kreider continued to show off their chemistry. Even Brett Howden got on the board.
If any fan or writer or whoever, focuses on the negatives of this game, they are lost. The bottom line is that Toronto is one of the hottest teams in the NHL. They are also the highest scoring team in the NHL since Sheldon Keefe took over as head coach. They also have the best power-play in the league. Furthermore, Toronto came into this game on a six game winning streak and scored 13 goals in their last two games. You had to know that this game was going to be a high scoring affair and it was going to come down to who made the least amount of mistakes.
To even dig deeper here, look at the rosters and directions of these two teams. The Rangers, despite showcasing a 38 year old $8.5M goalie as the centerpiece of their rebuild, are one of the youngest teams in the NHL. They are rebuilding. The Rangers Original 6 rival, in these Toronto Maple Leafs, are in WIN NOW mode. The Leafs are stacked with offensive talent. While the Leafs have struggled in the playoffs as of late (and really, since 1967) they are in Stanley Cup mode. For the Rangers to hold their own against this prolific Toronto offense and then go on to beat the Leafs on the road, it's just impressive, no matter how you slice it.
Put it this way. You want to know how big this Rangers win was tonight? Just go read what the Toronto media is saying about this game. They are infuriated with this loss.
And while on the topic of rosters, let's take a look at the recent move that the Rangers made on Saturday morning.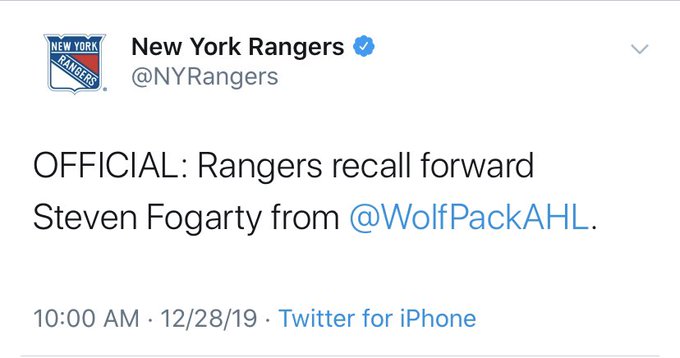 If you read my blog from last night, I told you that Brendan Lemieux would be out for a significant period of time, with a fractured hand. Using Google and Web MD, I told you that it takes about 3-4 weeks to recover from this type of injury. On Saturday morning, the Rangers announced that Lemieux would be out for at least 3-4 weeks, as he recovers from his fractured hand. That said, keep in mind – everyone heals differently. There's no guarantee that Lemieux will be back that quickly.
In Lemieux's steed, the Rangers did not call up Vinni Lettieri. Instead, they called up Steve Fogarty. For those who don't know, here are the stats of Lettieri & Fogarty in Hartford this season:

Of course, you now about my rah-rah stuff when it concerns Lettieri. However, I guess it didn't matter who the Rangers called up, at least for this game, because while Fogarty played today, Quinn barely played his fourth line tonight. In fact, Fogarty logged a game low of 2:46 of ice time. His linemate, in Micheal Haley, was only on the ice for 3:25.
Speaking of the lines, with the Lemieux injury, Quinn used the following line-up tonight:
FIRST LINE: Kreider/Zibanejad/Buchnevich (Kreider & Zibanejad continued to play well; Stinknevich was a complete mess.)
SECOND LINE: Panarin/Strome/Fast (Best line of the game, as usual. I don't know what more you can say about Panarin this season. He's lights out.)
THIRD LINE: Howden/Chytil/Kakko (Howden and Chytil played well. Kakko, while having chances, wound up getting benched as the game went on. I don't know if it's an injury issue or not.)
FOURTH LINE: Haley/McKegg/Fogarty (They barely played. McKegg would fill in for Kakko on the third line, during the third period.)
Defensively, Quinn kept his same pairings:
FIRST PAIR: Skjei/Trouba (Skjei continues to regress.)
SECOND PAIR: Staal/DeAngelo (Best pair of the game. For all the whining some people do about Staal, you rarely hear his name on the broadcast. That means he's doing his job.)
THIRD PAIR: Lindgren/Fox (Fox was very aggressive with the puck tonight. I love it.)
And of course, in goal, was the KING OF KINGS himself, in a one royal Alexandar Georgiev.
Let's go to the GAMBLING segment of the blog. This is what I said before the game:
Season over-under record 19-17-1

We don't know the Rangers goalie yet, but I don't think it matters. Toronto gives up a ton of goals & they score a ton of goals. If NYR can even get half the production they got yesterday, this game should easily go OVER. #NYR is nice value too. pic.twitter.com/kt0bOEcsCg

— BlueCollarBlueShirts (@NYCTheMiC) December 28, 2019
Winner, winner, chicken dinner! With 9 total goals, the over hit in this game, improving my over-under record to 20-17-1.
While I was extremely nervous about these post Christmas break games, going into tonight, I was confident that the over would hit. Once Alexandar Georgiev was announced as the starting goalie, I had a good feeling, which is why I thought NYR was a great bet too. The Rangers, which were nearly 2:1 dogs, beat the Leafs and it was a golden night for anyone who bet the Rangers and the over!
Up until this past week, Toronto goalie, Frederick Andersen, was having an amazing season. However, he's given up a ton of goals lately. If you watched tonight's game, he also gave up some goals that he probably should've had.
When you look at Alexandar Georgiev tonight, you may say "he gave up four goals" or "he blew a two goal lead." However, the box score doesn't tell the story of the game, even if it tells you that Georgiev made 43 saves and had a save percentage of .917%.
Georgiev was absolutely in the zone in this game, which was no small feat. After all, he was facing the best offense in the league and he hadn't played in 8 days. I know it's me saying this, so some of you will discount what I'm going to say here, but if Lundqvist was in net, Toronto blows the Rangers away. Toronto's attack doesn't favor Lundqvist's style in net.
The key to Georgiev's success in net tonight was his lateral speed. Georgiev constantly was moving side-to-side all game, stopping shots on his door-step, two-on-one breaks and all other shots that came off of horizontal puck movement. Many saves we saw from Georgiev tonight, are saves that the much slower Lundqvist is simply unable to make anymore. That's why you never see Georgiev rolling around on his belly when making crucial and insane saves. Due to Lundqvist's age and regression, that's why you always see Lundqvist do his "fish-out-of-water" act, whenever the puck is moving from right to left, east to west or whatever other side-to-side term you want to use.
I know Steve Valiquette was crying for Lundqvist to get this start. However, David Quinn made the right decision here, as you needed a faster goalie in net, to contain Toronto's high octane offense, where the puck constantly is moving and shots come from all angles.
And like I said in the gambling segment, I wasn't expecting a shut-out or anything like that. The key to this game was just containing Toronto and hoping the Rangers offense would show up. And that's exactly what happened tonight.
As far as the M$G Networks pregame show, Valiquette was his usual horrible self. His hot take tonight was that a goaltender needs to be tall to be good. I guess he hasn't looked in the mirror lately. After all, he finished his NHL career at 14-14-5 and with a .810 save percentage. But sure, tell me more about how tall goalies are better than shorter goalies, like Georgiev. Georgiev, in just two and half seasons, has already had a much better career than Valiquette, all while wearing the same number 40 to boot!
The highlight of the pregame show was the final leg of the Trautwig interview with John Davidson. In this interview, JD raved about Igor Shestyorkin. JD said CZAR IGOR would get a shot with the Rangers, but didn't exactly say when it would happen. JD also didn't say whose playing time would be taken away for Igor either. He just said Igor would get a crack at it.
JD then started talking about Kravtsov. JD recapped Kravtsov's time with the Rangers, and as nicely as possible. JD did say that Kravtsov had to eat some "humble pie."
JD then started talking about all the prospects in the Rangers organization and how hands-on the scouts are. JD talked about how Tanner Glass has even practiced with some of these prospects, citing what Glass did during some minor league games in Edmonton.
In what was a thrill to my ears, JD said that the Rangers would handle the trade deadline based on where they are at that time. He made it seem that if the Rangers are in the running, they would be buyers. He also made it seem that if the Rangers are out of it, they would be sellers.
To close the interview, JD said the hasn't addressed the roster yet and that he rarely addresses the players through  locker room meetings. JD also gave another stamp of approval to David Quinn and said he likes the job DQ is doing.
This was a pretty good interview, and one worth going out of your way to see.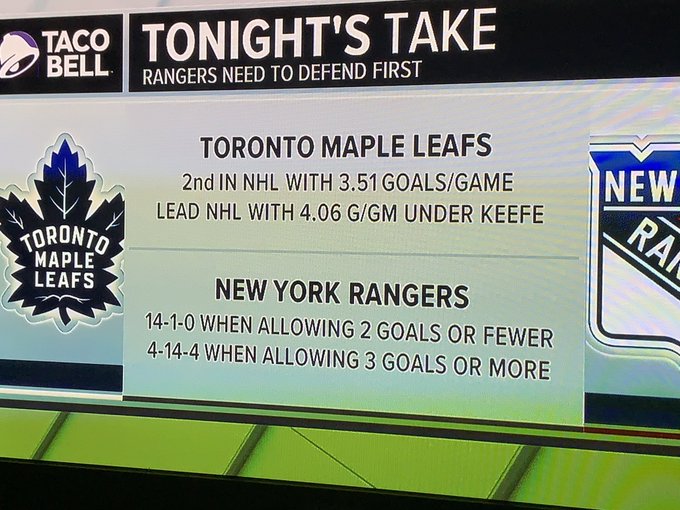 Wow, this intro went way long tonight!
Let's go to the official box score, courtesy of ESPN.com:
SCORING SUMMARY: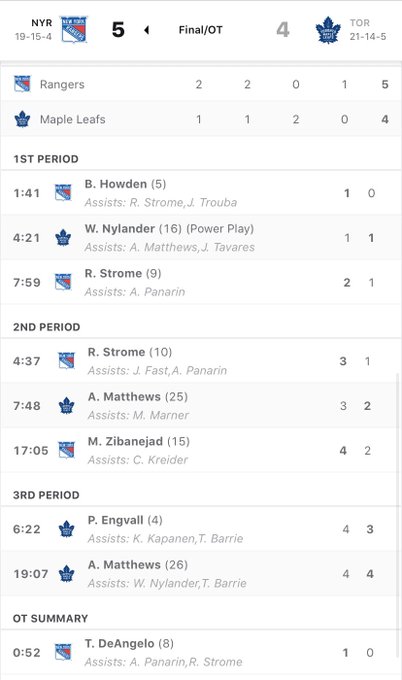 PENALTIES: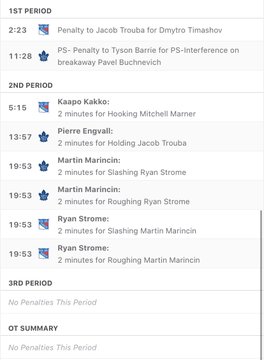 TEAM STATS (Look at the face-offs. OUCH OUCH OUCH!)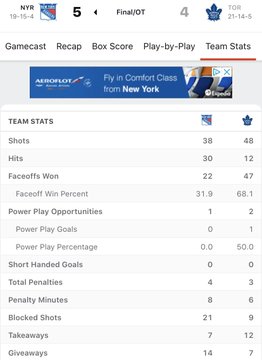 GOALIES:
| | | | | | | | | | | |
| --- | --- | --- | --- | --- | --- | --- | --- | --- | --- | --- |
| SA | GA | SV | SV% | ESSV | PPSV | SHSV | SOSA | SOS | TOI | PIM |
| 38 | 5 | 33 | .868 | 31 | 0 | 2 | 0 | 0 | 60:07 | 0 |
| | | | | | | | | | | |
| --- | --- | --- | --- | --- | --- | --- | --- | --- | --- | --- |
| SA | GA | SV | SV% | ESSV | PPSV | SHSV | SOSA | SOS | TOI | PIM |
| 48 | 4 | 44 | .917 | 39 | 0 | 5 | 0 | 0 | 60:52 | 0 |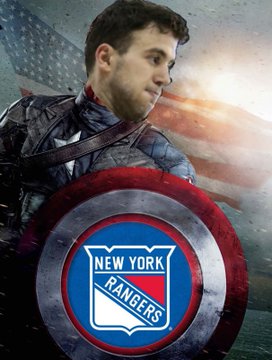 I expected a high scoring game tonight and that's what we got off the jump. The Rangers would get two quick shots off on Andersen. Then, 100 seconds into the game, Brett Howden, the new whipping boy of the chart nerds, put the Rangers up 1-0:
Howden with the early goal pic.twitter.com/dXizFbIkkS

— Rangers on MSG (@RangersMSGN) December 29, 2019
1-0, GOOD GUYS!
On the goal, Ryan Strome, the guy that all these chart geeks and liberals hate, sets up Howden for the tally. What a pass.
Oh, and just a reminder, here's one of these chart people on Strome. And here's Tony DeAngelo's response to that idiot:
I see these tweets all the time and it's actually hilarious how people think that these charts are what everything should be based on 😂😂. @strome18 has been one of our best players since being traded here last year.. Watch the games. https://t.co/PEUtPLGs0B

— Tony DeAngelo (@TonyDee07) November 24, 2019
Even better, Tony DeAngelo trolled the pocket protector posse after the game, with this tweet:
The computers are very angry tonight!! Stromer continues along 😎 😎 https://t.co/tyWX5gOt6M

— Tony DeAngelo (@TonyDee07) December 29, 2019
Like the McDonald's slogan, "I'm loving it!"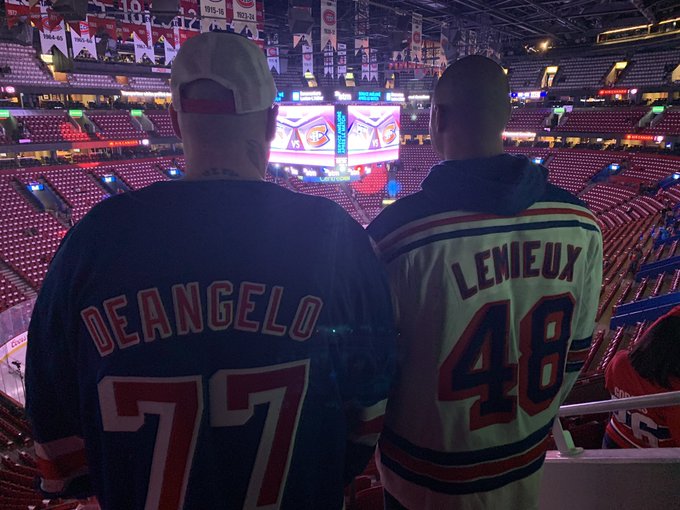 In what always seems to be the case, less than a minute after Howden's goal, the Rangers took a penalty, this time with Trouba getting boxed for high-sticking. How many times have the Rangers taken a penalty after scoring a goal this season? It seems like it happens every other game.
Toronto's power-play was electric here, as they whizzed the puck all over the ice. The Rangers could not get a clear. Georgiev would make 4 incredible saves here, even stopping a puck with the shaft of his stick. However, the Rangers PK got broken down, and the Toronto PP, 6th best in the league and the top power-play in the league since Keefe's promotion to head coach, would score with just 2 seconds left on the PP. William Nylander got the goal here. 1-1.
On the goal, Skjei was shot to shit and couldn't cover Tavares. Tavares passed the puck from behind the net, found Nylander alone in the slot and that was that.
Oh, and I saw someone else say this on Twitter and I was thinking the same exact thing – every time the Rangers give up a goal, my first reaction is to check to see if Skjei was on the ice. 9/10 times, he is.
In the past, we've seen DQ bench players for taking early penalties in games. He didn't do that to Trouba tonight, as Trouba was right back out there.
After a questionable icing call against the Rangers (Chytil was right there) Sam Rosen started raving about PIZZA PIZZA. Listen, we all know that Sam Rosen is a HOFer and a legend. However, this was absolutely the worst game of his career, which I'll get into at the end of this game. You can't ignore how bad Rosen was tonight.
As the period progressed, Georgiev continued to make a ton of tough saves, shutting down Tavares and Nylander. Then, perhaps in Haley's greatest play as a Ranger, Haley took down and shut down Marner. Wow.
At the 7:59 mark of the period, Ryan Strome put the Rangers back up:
Breadman to Strome for the lead 🔥 🔥 🔥 pic.twitter.com/ZyvGkUJ8hp

— Rangers on MSG (@RangersMSGN) December 29, 2019
2-1 GOOD GUYS.
On the goal, Panarin made a superb defensive play, stripped and stole the puck and found Strome in front of Andersen. Strome then made a move and beat Andersen for the goal.
The funniest thing about this – these chart losers can never admit they are wrong. Listen, I've told you multiple times on this blog, I didn't feel good about these post X-mas games. I was wrong, the Rangers are now 2-0. I hope they go 5-0. However, when it comes to these chart humpers, they need to come up with anything, to prove that their crayola charts & ANALytics mean a damn.
The new thing now, with Strome having a four point game and having a career year, is that Strome is only getting points because he plays with Panarin. While that's partly true, Strome also played with Tavares and McDavid in his career. What's happening with Strome this season, is that he's maturing and is now a bonafide NHL veteran.
No doubt, Panarin makes Strome better. However, look at this goal. While Panarin makes a great pass, it's Strome who makes the individual move and beats Andersen. Furthermore, and as I'm about to get into, Pavel Buchnevich has played with all of the Rangers top guns. He isn't exactly lighting it up right now. Any hatred or disdain from Strome comes from people who either are one of these deranged liberals or just want their stupid charts to be right.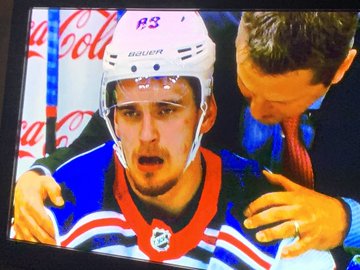 After this Strome goal and after a few more saves from Georgiev, Pavel Buchnevich would get a penalty shot. On the shot, Buchnevich shot it right at Andersen. Buchnevich should've done what Strome did and make a move at Andersen.
After Andersen's easy save on Buchnevich, while in the Rangers defensive zone, Chris Kreider made a scary no-look drop pass, which almost turned into a goal against the Rangers. Fortunately, no damage here.
And worth mentioning – the first half of this period was like ingesting cocaine and Red Bull. It was non stop action.
In one of Stinknevich's most egregious offenses of the season, Panarin would find Buchnevich all alone and in front of Andersen. Buchnevich refused to shoot the puck. This led to a turnover and a break the other way. Even Joe Micheletti has had it with Buchnevich, as Micheletti was tearing into Buchnevich again for not shooting. And I have to mention this – in tonight's game, only Buchnevich was guilty of this. Every other Ranger was peppering Andersen with shots all night, with DeAngelo logging 6, Strome logging 6 and Fox logging 5.
Even the Ranger coaches themselves have realized what a mental funk Stinknevich is in, as we saw this during the game, while Micheletti was burying Stinknevich:
— Jim Regan👌🏻#️⃣8/8 (@Jbones72) December 29, 2019
You got David Oliver here, consoling Buchnevich as if Buchnevich's dog just died. Here's an idea – SHOOT THE PUCK.
(Of note too – I was told that Pete Stemkowski was also burying Buchnevich on the radio broadcast as well.)
Artemi Panarin, who is having a monster year for the Rangers and is on his way of becoming the best free agent signing in Ranger history, recorded his 50th point in this game. He later hit 51 points. If Panarin didn't try to set up Buchnevich so much and only passed to players not wearing the #89 jersey, who knows, we could be talking about Panarin's 75th point of the season right now!
Two quick thoughts on Panarin here too. Panarin, who we all know for his offensive wizardry, is underrated as a defensive player. He was making huge plays all night. His turnovers led to Ranger goals. He broke up Toronto's heralded offense and he was just a man possessed. Again, how can any of these M$G dickheads or anyone else, think that Lundqvist deserves to go to the All-Star game over Panarin?
After a Skjei turnover, another one, Georgiev would make two more saves. Towards the end of the period, Kakko had his most impressive shift in some time. I don't know what it is, whether it's the Celiac Disease or what, but I'm not seeing much improvement from him, ever since he returned from his illness a month ago.
As we hit triple 0's on the first period, the score remained Rangers 2, Toronto 1. Toronto led the SOG stat, by a score of 15-9.
And oh, as I've been saying all season – RE-SIGN TDA, LEMIEUX AND STROME! WHY WAIT!?
In the usual second period opening, where Sam Rosen says "SECOND PERIOD, WHAT DO YOU LOOK FOR HERE JOE?" Joe Micheletti said that Sheldon Keefe wants his team to make plays. That's why he gets the big bucks!
To continue his horrid first period performance, Buchnevich started off the second period by shooting wide, while two feet in front of Andersen. Ugh. He needs a timeout and a recharge.
Both goalies, who faced a ton of shots tonight, continued to fight off the skaters. Then at the 4:37 mark of the period, Ryan Strome ripped off what looked to be an innocent shot, and beat Andersen. 3-1 GOOD GUYS. I thought Andersen should've had this one.
And of course, right after this goal, we had the Rangers penalty, with this time Kakko taking a hooking penalty. That said, this penalty looked kind of weak and not something you'd ever see called in a playoff game.
Toronto's crazy power-play went to work again, where once again, Georgiev was lights out and stopped a ton of amazing shots, including two off the stick of Auston Matthews. On both saves, Georgiev had to showcase his lateral speed, which once again, is a trait Lundqvist lacks these days. This game would've been a Toronto blowout if Lundqvist started.
The Rangers would go on to kill this penalty, but it was hairy.
At the 7:48 mark of the period, after denying Matthews all game, Matthews would finally score on Georgiev. On the goal, Toronto won a faceoff to the dot right of Georgiev. Matthews then blasted the shot and Skjei high-tailed it out of there, as he did not want to block the shot. Bang-bang play and a Toronto goal. 3-2, GOOD GUYS.
Once again, Panarin tried to set-up a teammate after this Toronto goal, as Andersen robbed Fast on a one-timer attempt.
With just about 6 minutes remaining in the period, Pierre Engvall was sent to the sin bin. On the lone Ranger power-play of the game, the Rangers really had some good scoring chances, with Zibanejad ringing one of the post. However, Toronto killed off this Rangers power-play. Luckily, this failed power-play didn't come back to bite the Rangers in the ass.
Zibanejad, who came close to scoring on the power-play, finally got his goal of the game, with just under three minutes to go in the period:
Mika for goal #4

peep the fake 👀 👀 👀 pic.twitter.com/j4NhIJlhCc

— Rangers on MSG (@RangersMSGN) December 29, 2019
4-2, GOOD GUYS.
This was a huge goal, because at this time of the game, it was all Toronto. Toronto was burning through the Rangers defense like a hot knife through butter. Then, Kreider makes a play, feeds Zibanejad, Zibanejad fakes a shot and then delivers a goal through Andersen's wickets. What a big time gamer of a play.
At the end of the period, with just 7 seconds left, Martin Marincin got dirty with Strome, even attacking Strome's genitalia. This then led to a Greco-Roman wrestling match, with each player getting four minutes of penalties. Marincin started it, so I thought it was rubbish that these penalties were off-setting.
At the end of two periods, Rangers 4, Toronto 2. All the Rangers had to do was stay even in the third period to win the game. Of course, the Rangers decided to go for the Disney finish instead!
The third period was the complete opposite of the first two periods for the Rangers and the reasons were obvious. The Rangers lost their legs in this period and looked completely worn down.
In this period, David Quinn completely abandoned the fourth line, as he did in the middle of the second period. While some may use the excuse that the Rangers played last night, as a reason for the Rangers tired stilts, the fact of the matter is that Toronto played last night too.
What exacerbated the Rangers fatigue, was that Toronto moves the puck with such precision, that the Rangers had to chase Toronto all game. The Rangers finally gassed out and with non-stop extended rotating shifts of three, the Rangers pretty much pulled an Oregon Trail, and nearly died of exhaustion. Georgiev would have to face his heaviest work load of the game here and from all comers. While Georgiev's head was spinning like a top, the Rangers were trying not to skate over their wagging and dried-up tongues.
The period began with Tavares nearly scoring, as when all alone with Georgiev, he sent a puck into the netting. The Rangers would then get their best chance of the period, when Kakko set up Howden. Andersen would make two big saves on Howden here, to keep the Rangers lead at two.
With 13:38 remaining and the Rangers starting to look depleted, Engvall scored a deflection goal on Georgiev, after tipping in a Barrie blast. 4-3, GOOD GUYS. The Rangers had to slow this game down, but they couldn't. The Maple Leafs were as fast as Kenyans out there.
As the game progressed to the half-way mark of the third period, you could feel that it was only a matter of time before Toronto tied it up. It felt like Toronto was on a five minute major power-play at points here.
As we approached the FOXWOODS FINAL FIVE mark, Georgiev continued to provide his magic, and kept the Leafs from tying the score.
With four minutes to go, Zibanejad was high-sticked. No call. How convenient.
As we got under two minutes, Keefe pulled Anderson with 1:34 remaining, allowing Toronto go on a man advantage. This is when Sam Rosen completely fell off the rails.
Listen, I like Sam, I respect Sam, but as time goes on, the NHL just moves too fast. Hockey is the hardest sport to call live. It's not baseball or football, where you have extended breaks and the game moves slow. As time goes on, hockey just moves at a faster and faster pace, as these athletes get bigger, faster and stronger.
In addition, for a hockey announcer, you're usually sitting at the top of the arena and trying to follow a small rubber puck. You're not behind home plate. You're not sitting at the 50 yard line. Plus, you got 10 guys, constantly rotating on and off the ice. This isn't a batter vs a hitter or a quarterback trying to hook up with a receiver. Calling hockey is just the hardest sport to call for any announcer, no matter what their age is.
As Sam gets older, we've seen him slip from time-to-time. Most of the time, we ignore it or laugh at it. We get it, it's tough to be perfect. However, in this game, Rosen was just all over the place, like a drunk driver after indulging during a New Year's Eve party.
I can't sit here and slam Sam, but I also can't ignore his follies either. After all, I ALWAYS talk about the MSGN guys, since day one of this blog. Plus, guess what one of the Top 10 Trends on Twitter was tonight? The words "Sam Rosen". In other words, it wasn't just me talking about Sam here.
I've already said this in the past – M$GN should just back up a truck and get Kenny Albert here full-time. At his age, Rosen should just hang out with the grandkids, or work part-time. Who needs this shit at his age? Even more amazing, Rosen does the NFL too, so this guy is working a ton of hours a week. The guy hustles.
After Andersen was pulled, Georgiev stopped a puck and play was stopped. Sam started talking about how Toronto tied the game. And it did look close to the naked eye I suppose, but even watching it on TV, I didn't see a goal. Again, Sam is up at the top of the arena and there's a bunch of frantic action taking place and the crowd is going nuts. It's easy to get lost and caught up into it.
Then Sam, who knew he erred, couldn't even read the time remaining/clock off correctly. He was adding minutes and seconds. I think he was just flustered after his first gaffe.
With 53 seconds in the game, Matthews scored a goal, as Lindgren deflected a puck off Matthews stick into the net. Tied game. Maybe Sam was 30 seconds ahead of us.
On the goal, Toronto just owned the Rangers and the Rangers couldn't get a clear. The puck takes bounce off of Lindgren's stick and we're now tied at 4-4. That said, even with this huge momentum goal and the Rangers reeling, I never wavered in my faith in Georgiev.
You know my thoughts on Lundqvist already. However, when I look at recent goalies that the Rangers have had, including guys like Cam Talbot, Antti Raanta and Ondrej Pavelec, I haven't seen a goalie like Georgiev, that's able to forget a goal against like him, for the Rangers. The game could be going at a million miles an hour and Georgiev could be facing a shooting gallery, and yet, Georgiev remains cool, calm and collected. His ability to stay stoic is a large part of his success.
As we hit the end of regulation, we remained tied, at 4-4.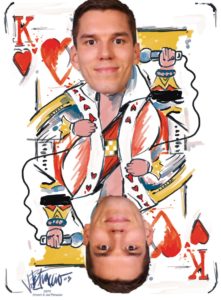 In the overtime, while I had faith in Georgiev, I thought the 3 vs 3 favored Toronto, especially with the Rangers gassed.
Toronto would win the opening face-off and then Georgiev would make the robbery of all robberies. This would then lead to the game winning goal:
🚨 TONY D WITH THE GAME WINNER 🚨 pic.twitter.com/z9ENG6QaVq

— Rangers on MSG (@RangersMSGN) December 29, 2019
Here's DeAngelo on the goal, courtesy of Newsday reporter, Colin Stephenson:
Tony D yelled at Georgiev to not freeze the puck just before the GWG. "I was pretty confident Stromer could make the play that he did – he kind of just held him off… Maybe they thought it was going to be frozen, I think they kind of stopped. After that, I just joined the rush."
5-4, the Rangers, 52 seconds into OVERTIME! And once again, there is both Strome and Panarin, picking up more points with the assists.
If you watched the above clip, this is where you can hear Sam Rosen, just having no clue about what the hell was going on. He was calling Strome for the game winning goal. He didn't know who was on the ice. He was just lost. Again, it's a tough sport to call, but when you're on TV, any error you make will be magnified, especially in this age of social media.
I am not going to crucify Sam here, but I will laugh and joke about it. I've said for a while I think Kenny Albert should be doing these games with Maloney. What I will say here is this – for all the people who are white knighting for Rosen on social media – to ignore these errors is silly. It happened. And plus, as I've said already, on these blogs, I always talk about the broadcast. I've been doing so since day one.
The saddest thing here – SAM ROSEN is trending on twitter and is the talk of the town. What should be the talk of the town is Tony DeAngelo's big game winning goal, even if Sam Rosen thought Ryan Strome had a hat trick here!
I really can't say enough about tonight's game. I was awed and floored. I didn't expect the Rangers to rip off two wins, especially in a back-to-back scenario. They now have done so and are inching their way closer to the playoffs. Again, if you read the blog from two days ago, that's what I'm rooting for. I don't think it will happen, but hey, look at the Blues last year.
For the Rangers, they now go to Western Canada, where they will play some good teams in the Oilers, Flames and Canucks. I don't know what DQ has planned for the goalies, but you know me, I would go with Georgiev, until he looks bad.
Entering these post Christmas games, I said the Rangers had to take 8 of 10 points. They now have grabbed four points and have a chance to earn even more. I'm sure DQ has this on lock already, but if I'm him, I'm showing this team the standings before every game. I would even show them articles that have predicted the Rangers down and out. Quinn needs to keep these guys motivated.
You have to like what you've been seeing in these last two games. It's just up to the Rangers to stay consistent here. If Panarin can continue to dominate, while Kreider/Zibanejad's chemistry continues to flourish, combined with the points the Rangers are getting from their defense, who knows, maybe the Rangers can sweep Western Canada. If that happens, that would be the first time that's happened, since the Rangers 2014-2015 Presidents' Trophy season.
These Rangers have been such a heart attack hockey, roller-coaster and Jekyll & Hyde team all season. Who knows what to expect? At least they have made it entertaining.
As we hit the home stretch here, the Rangers return on New Year's Eve, against the Oilers. What's good about this site's readership, is that the majority of my readers are older. I don't have the ANALytics, nor care to find out, but I know from the feedback I get, that the majority of you reading this, are over the age of 35. Many of you are over the age of 50. My long-form style of writing will never appeal to a younger generation, a generation that has an attention span of 20 seconds.
I mention this, because at 37 years old, I will be watching the Rangers game on New Year's Eve and will have a recap of that game on this blog. Just like tonight's game, my neighbor/friend, TEN O'CLOCK TOMMY, is coming over on New Year's Eve and we will have a few drinks when watching the game, which happens to start at 9PM EST. (Meaning the game won't end til near midnight, if not after midnight.) Quite frankly, I have no interest in going out on NYE. My days of doing that are over.
During the past year, this site has done record traffic. I've met many of you readers. I've drank booze with many of you as well! I even got to meet the family of Frank Boucher, which was a huge highlight and unforgettable experience.
However, as we get to the end of 2019, personally I'm thrilled that this blog recently connected me with my best friend in high school, in a one SPIGGY! (Real name withheld to protect the innocent!) And even better – Spiggy is no Lundqvist fan either! Isn't that amazing Suzyn? And even better, like many of us who connect with old friends, Spiggy & I picked up right where we left off. It's like time never passed.
Just recently, I got a message on Twitter, from a user named Justin. When I opened the message, I realized that this person was my best friend in high school. I've talked about SPIGGY before on these blogs. In high school, he was the guy I used to go get autographs with and go to Ranger games with. Once high school turned into college and college turned into real-life, we lost contact with one another. Some of that is my fault, because at that time, I was in the pro wrestling business and was traveling every weekend for ten years. I don't think I really need to explain more, because as you probably know, once you get older, you just lose contact with people, especially with people that don't live two seconds away from you!
Since SPIGGY is new to this blog, and I hope he becomes a regular reader here, I want to re-run a story that I've been telling on this blog for years. If you've read it already, feel free to skip to the end! Here's one of my favorite Spiggy stories, of many, from my high school/teenager days: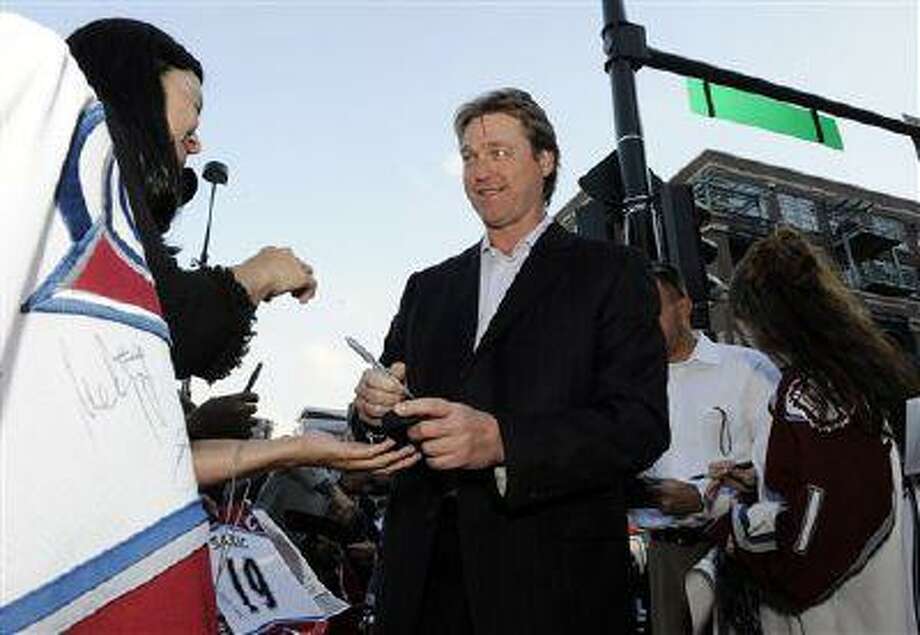 Being a teenager in the mid 1990's and graduating high school in 2000, I was always a diehard Ranger fan. However, from the 1997-1998 season, all the way until the first season after the lockout, the Rangers never made the playoffs. Come April, the Rangers were done. During the same time and until 2002, the Islanders weren't a playoff team either.
My friends and I, a mixed up bunch of Ranger and Islander fans, like Patrick Roy himself, were addicted to collecting and trading NHL cards.
During my high school years, (and a little into my days at UNC, you know, University of Nassau Community) there was no greater feud in the NHL than the Colorado Avalanche vs the Detroit Redwings. In fact, check out the book review page for my book review on "BLOOD FEUD", by Adrian Dater.
With our Rangers and Islanders chasing draft picks instead of chasing Stanley Cups, as hockey fans, we were engrossed by the Avs and Wings. Most of us pulled for the Avalanche. They were the new team in town. While not exactly like the modern day Vegas Golden Knights, the Avalanche were ripped out of Quebec and put in Colorado. The jerseys were cool looking too, as I can remember many kids from my area sporting Avalanche jerseys. (It also helped that a local sporting goods store in my town carried Avalanche jerseys, as you could get a Foote, Roy, Forsberg or Sakic jersey for about $75.)
Personally, I was rooting for the Avalanche to win once the Rangers were out. When they would later get Ray Bourque, and contend for the Cup in 2001, like most of us with non-Devil allegiances (and we hated the Devils) we were all aboard the Avalanche train. Plus, I had a few Devil fan friends and I loved giving them shit about how Roy (and Richter too, for that matter!) was light years better than Brodeur. I will admit, 20 years later, I don't share that same opinion.
One day, in the late 1990's, the Avalanche were in town to take on the Islanders. This is when the Avalanche were dominant with Sakic, Foote, Forsberg, etc. Of course, the Av's also had arguably the greatest goalie of all time, in Patrick Roy. My friend Spiggy, who was obsessed with getting autographs and got us (my friends & I)  into the hobby, decided we needed to cut school after fifth period and try to get Avalanche autographs after their morning skate.
I forgot where Spiggy got his autograph location tips, as some teams didn't always stay at the Marriot and some teams skipped a morning skate, but I want to say he got info from a guy at this baseball card store near us. I think his uncle had some tips too. Spiggy was hellbent that day about getting to the Coliseum early. He never met Patrick Roy or Joe Sakic before and this was going to be the best opportunity.
After ditching the second half of the school day, we arrived at the Coliseum at 1PM. We set up camp by the ramp that led to the underground parking garage, since we got a tip about that being the entrance/exit that the Av's would be using. I was 17 years old, while Justin was 18 and about to wrap up his senior year at high school. There weren't that many autograph seeking degenerates that day, just a few old men, who we got to know. (Boy does that sentence sound effed up, make your priest or Michael Jackson joke to yourself if you like!)
We knew these grown men due to our past exploits of chasing autographs. To this day, I have binders full of hockey cards signed by hundreds of players from the late 1990's. While we collected them and boasted about our collections to each other, those older guys at that time would get autographs and sell them to the baseball card stores or at conventions.  As I was talking to one of the guys there, I noticed Spiggy was gone. Now I know what you're thinking, old men and a fresh faced, legal teenager. Get your mind out of the gutter, this is a sports blog, not a homosexual erotica blog!
I never got to meet Patrick Roy that day. I would eventually meet him later on during the season. Realizing I wasn't going to see Roy that day, I started wondering where Spiggy went. I figured he went back to his car to get something or to take a leak. As the autograph seekers started dispersing and heading out for lunch, all I could think was, "where the hell is my ride?"
While sorting out my autograph binder, I heard a large commotion from the ramp. When I looked, there was Spiggy, at a full sprint, with two large black guys chasing him. Spiggy had a hockey stick in his hand. I didn't know it then, but it was Patrick Roy's goalie stick! These security guards were a tad on the chunky side and Spiggy was a 3 sport athlete in high school. Spiggy booked it and was running towards the Marriot. The security guards were beat.
With no cell phones in that era, I had now lost Spiggy again. Eventually, I beeped him, he beeped back and we reconvened at the Marriot. Payphones were a thing back then, if you could remember. When we finally hooked back up, it turned out that Spiggy snuck down the ramp, into the building and weaseled his way into the visiting player's locker room. He immediately saw Roy's locker and grabbed his goalie stick. Listen, I don't advocate stealing, but this was a teenager not thinking right and wanting a rare piece of memorabilia. Security got a glimpse of him, and the chase was on.
At the end of the day, Spiggy was in possession of Roy's stick & had a great story to tell. Only at the Nassau Coliseum, could a kid sneak inside and steal player gear. You could never pull something like that off at MSG.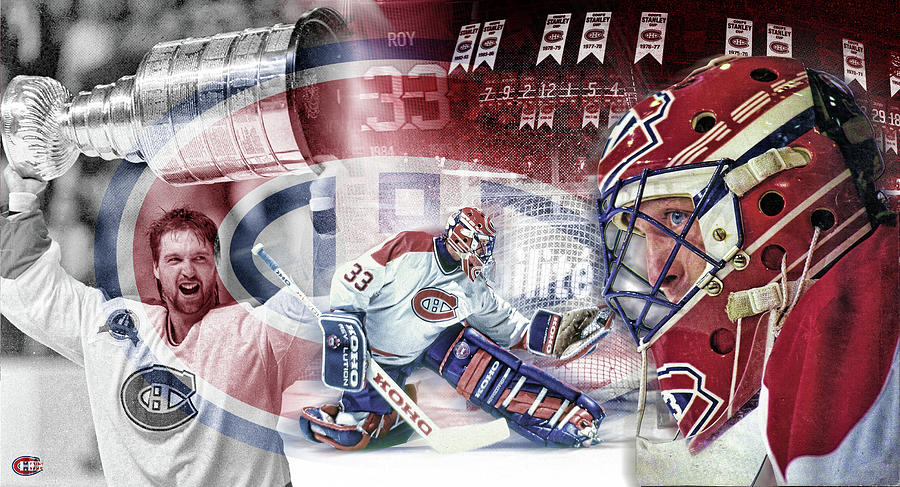 With that story above reprinted again, I will say, this story is over 20 years old, so I might be missing some details and remembering things different than Spiggy. However, the jist of the story is the same.
As I was working on this blog, Spiggy told me that he no longer has the stick, as it was lost when he moved out of his parent's house. I wish he still had it, so I could've included a picture of it here!
And to Spiggy, who I know is reading this, "EFF YOU JERRY, LIKE IT!"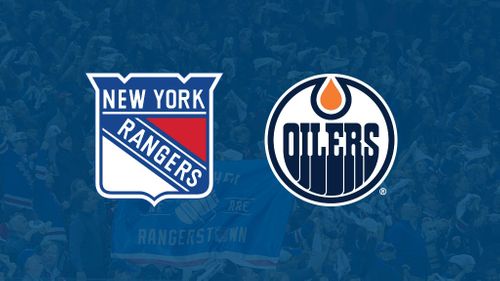 This was a long one tonight! That said, even as it's 2AM right now (I got a late start on this) I'm still pumped and excited over the big Rangers win!
If anything crazy breaks between now and New Year's Eve, I'll return. If not, see ya Tuesday night. Enjoy your New Year's Eve, your New Year's Day and don't drink & drive. Uber is easy folks!
I could do a see you next Tuesday joke, but I'll refrain!
As always, thanks for reading and…
"LET'S GO RANGERS!"
Sean McCaffrey
BULLSMC@aol.com
@NYCTHEMIC on tweeter