Greetings and salutations everyone and welcome to another blog here on BlueCollarBlueShirts.com. In case you missed the sign-off from my last blog, let me once again wish you a Happy New Year's.
Oh, and speaking of my last blog, you know the drill. Here are my most recent blogs, for those who may have missed them:
---
---
---
---
---
---
On Monday, December 30th, the NHL announced the the bulk of the names that have been selected for the 2020 All-Star Game.
For those who don't know, or simply have forgot, the NHL All Star game is not just one game; it's three different games, each consisting of three vs three hockey. The Metropolitan division plays the Atlantic division, while the Pacific division plays the Central division. The winners of those two games then play in an All-Star Game Final, with the winning team taking home some cash.
In case you haven't seen what players made the cut already, here they are, courtesy of NHL.com: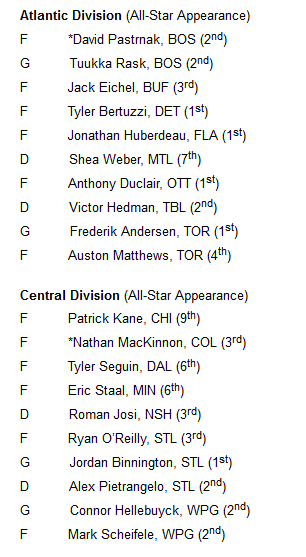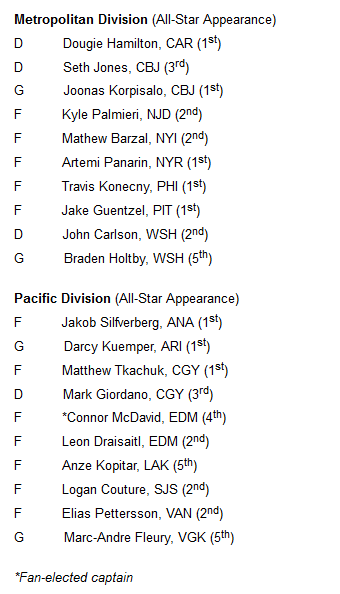 Of note, every team gets a representative. I understand why. It is what's best for the league, as it gives every fan base someone to root for. That being said, that also means that some big names are left off of the All-Star rosters, in order to get every team represented.
In an attempt to recognize players that didn't make the initial cut, due to every team needing to be represented, the NHL is doing a "Last Man In" ballot, where fans can vote for a player in each division. Of course, with the last roster spot on each team being determined like this, the voting is essentially a popularity contest; a popularity contest that's usually decided by the size of a team's fan base.
For instance, a team like the Rangers, that has something like 3 million social media followers, should have an easy time getting Mika Zibanejad in, while a team with a smaller fan base, like the Florida Panthers, will have a tough time getting Aleksander Barkov in.
If you visit NHL.com, you can vote on the following names to get the final All-Star roster spot, in their respective division:
Atlantic Division
Boston Bruins: Patrice Bergeron (F)
Buffalo Sabres: Rasmus Dahlin (D)
Detroit Red Wings: Dylan Larkin (F)
Florida Panthers: Aleksander Barkov (F)
Montreal Canadiens: Max Domi (F)
Ottawa Senators: Jean-Gabriel Pageau (F)
Tampa Bay Lightning: Steven Stamkos (F)
Toronto Maple Leafs: Mitchell Marner (F)
Metropolitan Division
Carolina Hurricanes: Teuvo Teravainen (F)
Columbus Blue Jackets: Nick Foligno (F)
New Jersey Devils: Nico Hischier (F)
New York Islanders: Brock Nelson (F)
New York Rangers: Mika Zibanejad (F)
Philadelphia Flyers: Claude Giroux (F)
Pittsburgh Penguins: Kris Letang (D)
Washington Capitals: T.J. Oshie (F)
Central Division
Chicago Blackhawks: Jonathan Toews (F)
Colorado Avalanche: Cale Makar (D)
Dallas Stars: Jamie Benn (F)
Minnesota Wild: Ryan Suter (D)
Nashville Predators: Matt Duchene (F)
St. Louis Blues: David Perron (F)
Winnipeg Jets: Patrik Laine (F)
Pacific Division
Anaheim Ducks: Ryan Getzlaf (F)
Arizona Coyotes: Clayton Keller (F)
Calgary Flames: Johnny Gaudreau (F)
Edmonton Oilers: Ryan Nugent-Hopkins (F)
Los Angeles Kings: Drew Doughty (D)
San Jose Sharks: Tomas Hertl (F)
Vancouver Canucks: Quinn Hughes (D)
Vegas Golden Knights: Max Pacioretty (F)
During the past few weeks on this blog, I have talked about how Artemi Panarin could very possibly be the best free agent signing in New York Rangers history. Another topic that I've talked about, is Mika Zibanejad & why he's most likely the next captain of NYR. I don't want to rehash both of these topics in-depth here, because you can check out the archives for more on those topics, but I will say this – I still think that if Panarin was able to speak English fluently, the language that the officials speak, then he would be a stronger captain candidate than Zibanejad.
When it comes to selecting an All-Star representative from the Rangers, I don't see how anyone could choose anyone else but Artemi Panarin. That is why I mocked the M$G Networks for even suggesting Henrik Lundqvist for the All-Star game this year. And oh, isn't it amazing Suzyn, how Joonas Korpisalo, a back-up goalie last year, in his first full year as a starter, was selected for the game? Sadly, he won't be able to play, as he will be out for several weeks with an injury.
In his first year as a Ranger, and after signing the biggest Ranger contract of the salary cap era, Artemi Panarin has not only been as good as advertised – he's been much more. While Henrik Lundqvist is off doing "Head & Shoulder" commercials (I'm not making this up), Artemi Panarin has been heads and shoulders better than everyone else on the club. And quite frankly, Panarin, who has played in all 38 games this season, is usually heads and shoulders better than everyone on the opposing end of the rink too.
As a diehard Rangers, Yankees and Giants fan, and as a casual follower of the Knicks, I can't think of another free agent athlete this century, that has took to NY like Artemi Panarin has this season. The only person that I can even think of right here, is maybe CC Sabathia, who helped the Yankees win the 2009 World Series, in CC's first year with the club. However, as you know, a starting pitcher can only effect a team's success once or twice a week, as starting pitchers only pitch once every five days. For a forward like Panarin, he effects the team's success during every game on the schedule. Just think – where would the Rangers be without Panarin this season? They might have a record like Detroit!
Prior to tonight's game with the Oilers, Artemi Panarin leads the Rangers in every stat that matters. I don't know how he stacks up in the fantasy world of Steve Valiquette, as I'm not aware of Panarin's stats on the third Sunday of an odd-numbered month, during the Chinese year of the dog, but I can tell you that Panarin leads the team in points, goals and assists – stats that actually matter. What the hell is an expected goal for anyway? All that crap is in the eye of the beholder. I'll take the RESULT stats, over foo-foo ANALytic opinionated stats, any day of the week, twice on Sundays.
With three games left, before we officially hit the mid-point mark of the season (41 games), Panarin currently has 21 goals and 30 assists, which is good for 51 points. For what it's worth, when it comes to Rangers single-season records, Jagr holds the record for most goals in a season with 54 goals. Leetch holds the record for most assists, with 80. Jagr also holds the record for most points in a season, with 123.
As I said last blog, if Panarin didn't have to play with Buchnevich so much this year, Panarin would've had a good shot at breaking Jagr's point record. That said, Panarin still has a good shot of giving Jagr a run for his money. Oh, and if Panarin can keep this production up, he should break all the Ranger scoring records by a Russian, which are currently held by either Sergei Zubov or Sergei Nemchinov.
And I have to mention this. Guess who is second place on the Rangers, when it comes to assists and points this year? Why no other than Ryan Strome, you know, the player the stat geeks hate! I've talked about this before, but while YES, Panarin has made Strome better, Strome has also delivered when asked. And after all, isn't this why you signed Panarin in the first place, to help players and the team get better too?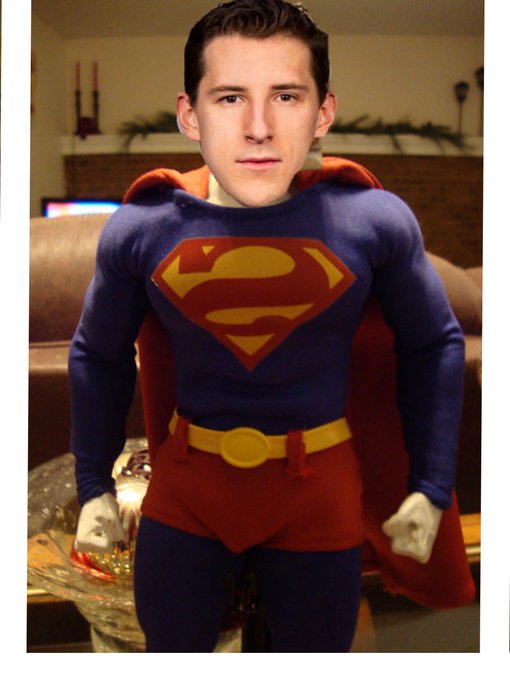 For the sake of posterity, here's the Rangers press release on Panarin's selection:
The National Hockey League announced today that Artemi Panarin has been selected to participate in the 2020 NHL All-Star Game on Jan. 25 in St. Louis.

Panarin has been selected to play in the NHL All-Star Game for the first time in his career. In addition, he is the first Russian who has been selected to represent the Rangers in the NHL All-Star Game in franchise history. Panarin is also the first Rangers forward who has been selected to play in the NHL All-Star Game since Rick Nash in 2014-15.

The 5-11, 170-pounder has skated in 38 games with the Rangers this season, registering 21 goals and 30 assists for 51 points, along with a plus-18 rating and 12 penalty minutes. Panarin ranks eighth in the NHL (and ranks first among players in the Metropolitan Division) in points this season. He is also tied for eighth in the NHL in plus/minus rating, ranks ninth in assists, is tied for ninth in goals, and ranks 14th in takeaways (35) in 2019-20. Panarin is tied for third in the NHL in games with a point (30), is tied for fourth in the league in games with a goal (18), and is tied for fifth in the league in multi-point games (16) this season.

Panarin has registered 39 points (15 goals, 24 assists) since Nov. 6, which is tied with Connor McDavid for the most in the NHL over the span. This season, he posted a career-high 12-game point streak from Oct. 24 – Nov. 20 (seventh-longest in the league in 2019-20), a five-game goal streak from Dec. 8 – Dec. 16 (tied for the second-longest in the NHL in 2019-20), and a six-game assist streak from Nov. 6 – Nov. 16 (tied for the sixth-longest in the league this season). Panarin is the first Ranger who has notched at least 50 points in the team's first 38 games of a season since Jaromir Jagr in 2006-07, and according to NHL Stats and Information, he is also only the fifth player in franchise history who has recorded 50 or more points within his first 38 games as a Ranger (Carey Wilson – 35 games; Wayne Gretzky – 36 games; Mark Messier – 38 games; Marian Gaborik – 38 games).

The Korkino, Russia native has skated in 360 career NHL games over five seasons (2015-16 – 2019-20) with Chicago, Columbus, and the Rangers, registering 137 goals and 234 assists for 371 points, along with a plus-81 rating and 114 penalty minutes. Panarin won the Calder Trophy as the NHL's Rookie of the Year and was selected to the NHL's All-Rookie Team in 2015-16, and he was also selected to the NHL's Second All-Star Team at Left Wing in 2016-17. Panarin recorded at least 74 points in each of his first four NHL seasons, and he is one of three undrafted players in NHL history who have tallied at least 70 points in each of their first four seasons (Wayne Gretzky and Peter Stastny). 
The Rangers also said the following on Twitter:
Artemi Panarin has been selected to play in the 2020

NHL

All-Star

Game

. He has been selected to play in the

NHL

All-Star

Game

for the first time in his career, and he is the first Russian who has been selected to represent

#NYR

in the

NHL

All-Star

Game

in franchise history.
Granted, the NHL All-Star game isn't what it once was. I've done All-Star blogs before, so check the archives for my All-Star history blog. However, real quick here, the All-Star game started off as a charity game, to raise money for the families of deceased players and injured players. As time went on, it morphed into showcasing the very best of the league against the Stanley Cup champion from the season prior. In modern times, the league then adapted a Conference vs Conference format, before evolving into a North America vs the World format. With lockouts and the Olympics, the NHL All-Star game was shelved in recent years, before returning under its current three game, three vs three format.
In the age of television, the NHL All-Star game was a great way for fans to see the best players of the league, players that they didn't get to see normally. However, in this new digital age, where we can watch a World Juniors game being played on Mars live on our phones, some of the luster and spark has been taken away. If you want to watch the league's stars, you can do it every night through the NHL package or through a free Reddit stream. And to be fair, this isn't an NHL problem, this is a problem in all four of the professional sports in America, with the NFL Pro Bowl being the worst of the four all-star events.
As time passes, more and more, NHL players are skipping the All-Star game, despite being selected. The NHL is now suspending players for a game, if they are chosen to the ASG and decide not to play. Alex Ovechkin is one of these players who would rather take the punishment, than play in the ASG. The reason for this is that the NHL schedule is brutal. For veterans, what's more important, a meaningless ASG or being 100% for a Stanley Cup run? How can anyone be mad at Ovechkin for wanting a break? Plus – the winning division at the All Star Game gets a huge cash bonus. Ovechkin doesn't care about the money. He wants to win a Cup for the Caps. I respect that.
The NHL would never get rid of the ASG, because after all, it generates revenue and that's what pro sports is all about. I think the NHL has it right here. While I agree with Ovechkin for taking a pass, I do believe the NHL has to dole out some sort of punishment if a player says screw it. The one game suspension is okay to me – I just wish the Rangers were playing the Capitals on that night!
While the NHL All-Star game will be forgotten about, 24 hours after it is completed, for someone like Artemi Panarin, who is going to his first ASG, this is a great feeling and great news. Panarin had a lot of pressure on him, going into this season, after the humongous contract he signed over the summer. He's been worth it for the Rangers and Panarin has been the most prolific player this franchise has ever seen, since an all-time great, in a one #68, in Jaromir Jagr.
For players making the All-Star game for the first time, this is a great moment for them. I look at a player like Anthony Duclair, who from day one, I said the Rangers should've never traded him, and look at him now – All Star. Granted, Duclair has had a rocky career and he's benefiting by playing top minutes on a bad team, but you can't take this stamp of approval away from him. Oh, and as I posed on a recent episode of "Blueshirt Underground Video", who would you rather have today – Anthony Duclair or Pavel Buchnevich?
As far as Mika Zibanejad goes, I've seen some people say he's been "snubbed". I don't buy that. After all, Zibanejad missed a month of the season and we know how these rosters are selected. Panarin has been better. I don't think anyone can argue that. While it's not the end of the world if Zibanejad doesn't make it, I hope he wins the fan vote. It would be a nice feather in his cap too.
And to close on Panarin here – I can't wait to see him on Rangers playoff ice. It might not happen this season, but it's going to happen eventually. Once the Rangers make the playoffs with Panarin, I have a funny feeling that he will produce better than the last big name the Rangers got from Columbus, in a one Rick Nash.
And oh yeah, SHOCKER coming from me – but the faster this team gives Panarin the keys and accepts that he's the face of the franchise, and not a washed up over-the-hill goalie, the faster this franchise will get to realizing their hopes of winning their 5th Stanley Cup. The Rangers must make this Panarin's team now. He's the future. He's the star. He's the one who is selling the jerseys, selling the tickets and creating the buzz. It's time to get into the next era!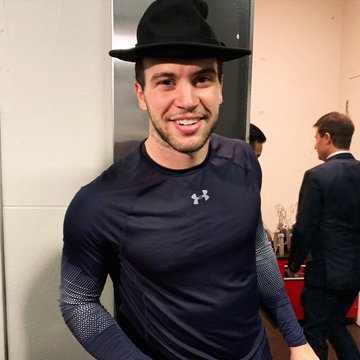 During this season, even as recent as my last blog, I've talked about Tony DeAngelo and his knack for riling up Trump haters and the stat geeks. On Sunday, Tony DeAngelo continued to troll these idiots. In response, DeAngelo got these tweets sent to him: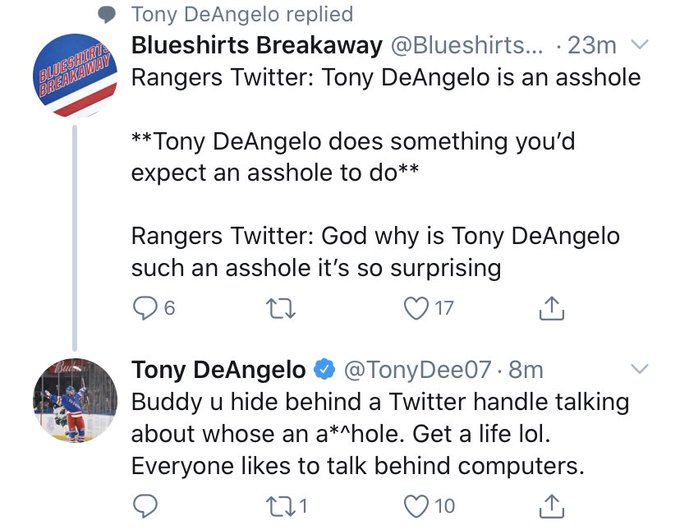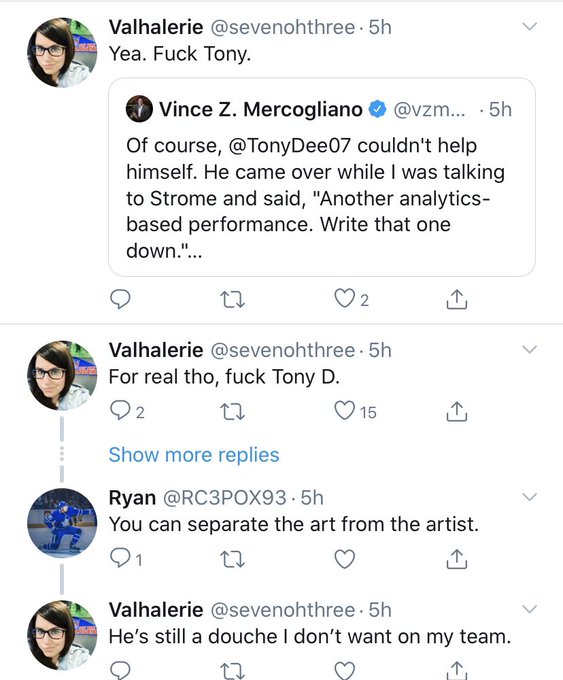 Then you had this guy, who whined on Twitter about how DeAngelo was "disrespecting the hard work" of the losers who make charts all day. THE HARD WORK OF PEOPLE WHO MAKE CHARTS OF THE PEOPLE WHO ARE ACTUALLY PUTTING IN HARD WORK BY PLAYING IN THE GAMES: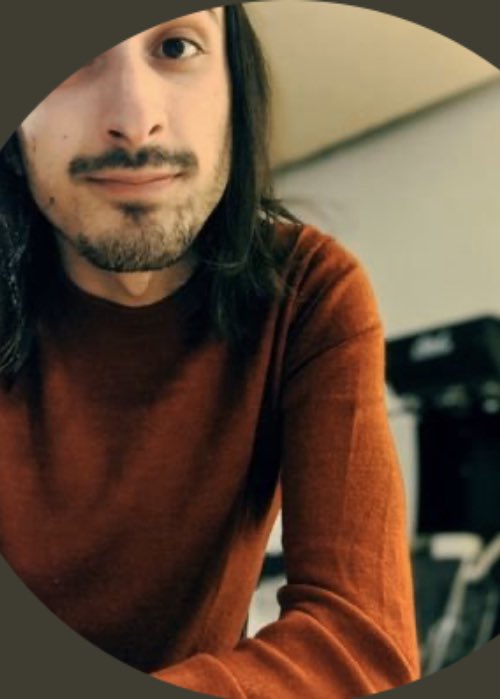 Just think about this one more time. The guy pictured above, was mad that DeAngelo didn't compliment people who make charts, pie-graphs, heat maps and hieroglyphics! How dare DeAngelo play hockey and not give a Father Fink what his work looks like on a chart. What nerve of TDA, to stick up for his teammate in Ryan Strome, from these daggers from basement nation! THE AUDACITY!
I'm not BSing you here either – the guy pictured above literally tweeted for hours on end, with anyone who would engage with his nonsense, about how guys who make charts aren't getting respect. I would share you his tweets, but it's not worth my time pulling them up and it's not worth your time going through them all. I RESPECT YOU too much, to do that to you!
No joke, stupid shit like this is the product of the entitled millennial "everyone gets a trophy" generation. An athlete is out there breaking their hole, but these ass-backward jackasses want their charts to be as respected, if not more, than the people actually doing the work! Just insanity!
When I saw DeAngelo rile all these idiots up, I've never been more proud to have this jersey: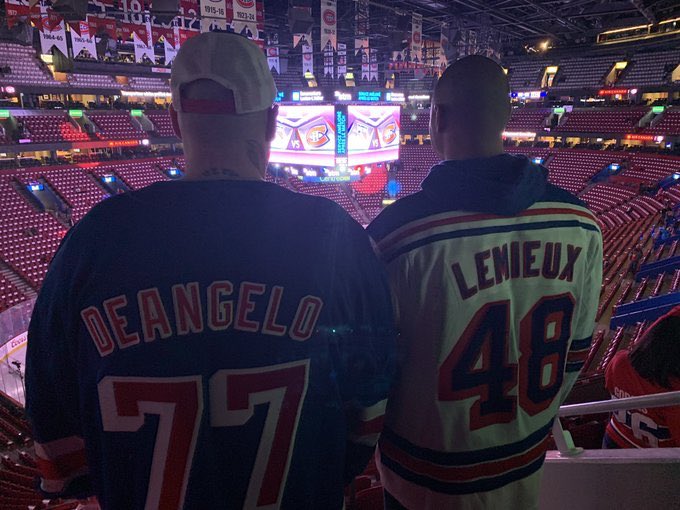 Of course, because Tony DeAngelo doesn't go over with the crybabies of this fan-base, you have people begging the Rangers to not only trade DeAngelo, but Lemieux and Strome too. I don't get this at all. These moronic people want every Ranger that's playing well and above their contracts, out the door, for some unknown prospect or draft pick, that may or may not pan out in 3-5 years.
If you're a regular reader here, you know my deal. I've been saying that the Rangers should lock up TDA, Lemieux and Strome all season, before their market value goes through the roof. As it stands right now, the Rangers have all three of these players on the cheap. Even better, these players haven't even hit their prime yet. The Rangers have three huge assets here, ASSETS THAT THE RANGERS SHOULD KEEP AND BUILD WITH.
It's funny, the mooks that want want these three traded, are the same people who have no problem with Henrik Lundqvist playing here, a player that is long past his prime and is being out-played by a goalie making $8M less. And let's not forget that Lundqvist is holding Igor Shestyorkin down too. Oh, and how about this? LUNDQVIST MAKES MORE MONEY THAN DEANGELO, STROME AND LEMIEUX, COMBINED! Shit, you can add in Georgiev here too, because Lundqvist makes more money than all four of those players combined!  But yeah, TDA, Strome and Lemieux need to go.
When I look at the Rangers and perhaps their potential success in the future, I love this DeAngelo/Lemieux/Strome/Georgiev quartet. DeAngelo is putting up numbers from a defenseman that haven't been seen since the days of Brian Leetch. Brendan Lemieux's style of game is something every team needs out of one player on their roster. He's an agitator and busts his hole every shift. Ryan Strome is having a career resurgence. Yes, playing with Panarin helps, but Strome is capitalizing. He's not shitting the bed like Stinknevich. Alexandar Georgiev has outplayed Lundqvist for $8M less and the team is better and calmer with him.
Speaking of Georgiev, that takes me to the next segment of tonight's manifesto.
Once again, Alexandar Georgiev's name is making headlines, as his name has returned to trade rumor news sites & blogs.
On Monday, the website NHLTradeRumors.me, reported on a potential Georgiev trade. You can read the full story here: https://www.nhltraderumors.me/2019/12/rumor-maple-leafs-rangers-close-to.html#more
Here's the highlight from the report:
"The Maple Leafs are reportedly close to finalizing a deal with the New York Rangers. This trade rumor involves moving 23 year old goaltender, Alexandar Georgiev, to the Maple Leafs in exchange for prospects Jeremy Bracco or Dmytro Timashov, along with some draft picks.  Georgiev's impressive season as Lundqvist's back-up features a 0.915 SV% and a 2.99 GAA on a team with an unfavourable record."
I've talked about these Georgiev rumored trade talks all in-depth already, so check out the archives. Simply said here, it makes no sense to keep Lundqvist here, especially during a rebuild. Before continuing here, I do want to point out that I was the first one on the Igor train, because after all who else was wearing this jersey two years ago?
Everyone knows, that it's the hope of the Rangers organization, that CZAR IGOR SHESTYORKIN will be the goalie of the future. My contention is that he should be the goalie RIGHT NOW. However, I wouldn't make Georgiev the odd-man out here.
The bottom line is this. While I'm on TEAM IGOR, if not the Captain of the Team, no one knows how he will do in the NHL. While he's a goalie and not a forward, just look at the situations of Lias Andersson and Vitali Kravtsov. Shit, just look at Kaapo Kakko, who is struggling. That's not a knock at Kakko. What I'm saying is that it may take some time before he gets going.
I have confidence that Igor can be the next generational goalie of this franchise. He has the potential to follow the footsteps of guys like Davey Kerr, Chuck Rayner, Gump Worsley, Eddie Giacomin, Mike Richter and Henrik Lundqvist himself. That said, that's all still a hope and a dream, and not reality just yet.
Alexandar Georgiev has shown us he can play well. With Benoit Allaire on this staff, he can only get better. When I see people try to lump Cam Talbot and Antti Raanta, and their post Ranger years in with Georgiev, that's stupid to me. The situations are different. Talbot & Raanta were older when they got their playing time. Georgiev is fresh meat for Allaire. I also think that Talbot & Raanta hit their primes with the Rangers, while Georgiev isn't there yet. (And you can say that Talbot's prime may have been two years later in Edmonton, where he set single-season records and led the team to the playoffs. That said, GAA and save percentage wise, his best year was with the Rangers.)
What I'm getting at here, is that at $8M less and 15 years younger than Lundqvist, Georgiev should be retained by the team. You know my talking points already – put Hank in the press box, force him to waive, blah blah blah.
I think it would be a stupid move to trade Georgiev, without seeing Igor play some NHL games. Again, I'm Team Igor and all, but just last season, Igor was bumped by SKA of the KHL, for ex-Ranger flameout, in Magnus Hellberg.
What if Igor doesn't pan out? Lundqvist, whose numbers stink and continue to rapidly decline, shouldn't be here once his contract runs out next season. If Georgiev is dealt and Igor doesn't live up to expectations, then what? What's the back-up plan?
To me, and as I've been saying all along, is that Georgiev & Igor should be playing with this team. Combined, the two would cost 20% of what Lundqvist makes. You know what $7M could get you on the open market? A guy like Taylor Hall, come this off-season.
If the goal is to win the Stanley Cup and not to placate one goalie, the answer is simple – play Georgiev & Igor and thank Hank for his service.
On Sunday night, Chris Kreider's name made the news. This should come as no shock to anyone, as every playoff team could use someone like Kreider. While Kreider is consistently inconsistent for the Rangers, on a better team, he should bolster a team's Cup chances.
According to Sportsnet, the four teams interested in Kreider right now are the Bruins, Penguins, Avalanche and Blues. Earlier this season, I talked about why the Blues would make sense for Kreider & the Rangers. Plus, JD has history and a relationship there.
In addition, Sportsnet said that the Rangers aren't actively looking to move Kreider yet, but if the season goes south by the time the deadline hits, then they could see the Rangers fielding offers. JD somewhat backed this up in his interview with Trautwig on Saturday. While JD didn't name any names, he did say that if the Rangers were in the mix, they'd go for it. He also said if the team wasn't in playoff contention, they would evaluate the roster from there.
When I look at the teams interested in Kreider, I can't see the Rangers dealing him to Pittsburgh, a division rival. The Rangers have done a lot of business with Boston in recent years, so I don't think that's out of question.
To me, Colorado, while maybe not the best fit for the Avalanche because of their line-up, for the Rangers, Colorado may have the deepest pool of picks and prospects to offer.
As I write these words, I don't even think the Rangers know what to do with Kreider just yet. You have to feel that if the Rangers 100% felt he was part of the club's future, that they would've re-signed him already. However, James Dolan, whose building has been completely dark these last two Springs, doesn't want another dark year. The Knicks aren't going anywhere. It's up to the Rangers to play in the Spring. These are choppy waters for JD and Gorton and I don't think there is a right answer.
That all said, I think we will know what's up with Kreider by the trade deadline. Either the Rangers will move him or re-sign him. I can't see a John Tavares situation here, where the Rangers fight for the playoffs and then allow Kreider to test the waters in free agency. Gorton's track record backs me up here, as we've seen Gorton move players, that are about to become an unrestricted free agent. Come the trade deadline, it is my belief that either Kreider will have a new sweater or will have a new deal. As far was what's best for the Rangers, I don't have an answer. Kreider's career, especially during these last three seasons, has been totally unpredictable. He's either great or he's a ghost, with nothing in between.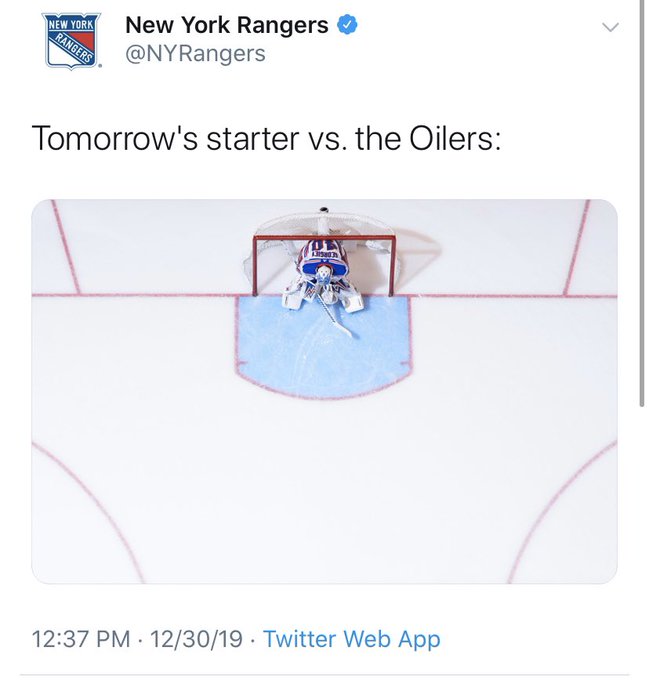 The Rangers close the decade off in Edmonton, with a game against a franchise of fans that considers the 1994 Rangers as their sixth Stanley Cup team. (True story: when I was in Edmonton four years ago, I had Oiler fans telling me this non-stop. All friendly people and I still talk to many Oiler fans today, but they made sure to let me know their thoughts on the 1994 Rangers roster. And really, how could I argue with them!?!)
Starting in net against the Oilers, for the Rangers, is Alexandar Georgiev. If anything, that tells me that the Georgiev rumors don't have that much weight to them. After all, if this trade was imminent, the Rangers wouldn't risk Georgiev's health by playing in this game. While I do want Georgiev on this team, I don't discount the rumors either. The Rangers are obsessed with losing with Lundqvist, rather than trying to move on and win without him.
The Oilers have been a weird team this season. Despite having the best player in the planet, in Connor McDavid, the team has been up and down all season. For the Rangers, they get the Oilers on a down-swing. The Oilers, who were a playoff team just a week ago, have now slipped out of a wild-card berth. While a two game winning streak would put them right back at the top of the competitive Pacific Division, the Oilers have had their struggles.
In their last four games, the Oilers have given up 17 combined goals. In the Rangers last two games, they've scored 5 goals a piece. I'll have to look at the over-under line when it's released tomorrow, but even with my man Georgiev in net, this could be another high scoring game for the Rangers. The Oilers have had problems with their defense this year and their goaltending is questionable at best.
Offensively, the Oilers only have three goals in their last two games, which is baffling, considering that McDavid and Draisaitl are healthy.
Stylistically, this match-up may favor the Rangers, as guys like Patrick Maroon and Milan Lucic are now elsewhere. The Oilers don't have toughness that they used to have, which helps the Rangers, especially with Lemieux out.
Of course, the key for the Rangers will be to stunt McDavid's line, just like how the Oilers will try to stop the Panarin line.
When it comes down to it, just like most of these Ranger games, the difference between a win and a loss may be decided by special teams. The Rangers power-play needs to show up here. If it does, I believe the Rangers will win their third game in a row, while the Oilers will lose their third game in a row.
As mentioned in my last blog, I have my neighbor/friend/road-trip warrior, in TEN O'CLOCK TOMMY, coming over for New Year's Eve, where we plan on drinking whisky and watching the game. After watching the ball drop, I'll start doing a Rangers/Oilers game recap blog.
If you miss the game, which is understandable, come back Wednesday morning for my latest.
Until next time, thanks for reading and as always…
"LET'S GO RANGERS!"
Sean McCaffrey
BULLSMC@aol.com
@NYCTHEMIC on twitter