Greetings and salutations everyone and welcome to another blog here on BlueCollarBlueShirts.com. My daily (and silly) prediction of a 4-0 final actually hit for the third time this season!
Following the Rangers' 4-2 loss to the Carolina Hurricanes on Tuesday night; 24 hours later, the team regrouped, and as expected – got back on the winning track as a result of their 4-0 win over the Flyers.
While a loss to the Flyers wouldn't have been the end of the world, nor changed anything; all things considered – this was a game that the Rangers had no business losing.
The Flyers, who have hit rock-bottom, especially after trading away their now former captain Claude Giroux; entered this game with six of their regulars injured, following their bruising and brutal defeat they suffered on Tuesday night, when they lost a whopping 9-2 decision to the Washington Capitals.
While Rangers' head coach Gerard Gallant had the "luxury" of scratching Alexis Lafreniere; Flyers' interim bench boss, Mike Yeo, was without a laundry list of names, including starting goaltender Carter Hart, Rasmus Ristolainen, Cam Atkinson, Patrick Brown, Nate Thompson and Cam York.
If that wasn't enough bad luck for Yeo; the Flyers were also forced to start third-string goaltender Felix Sandstrom – who on this night, was a goaltender receiving his second start of his NHL career.
For a relatively healthy playoff-bound New York Rangers (and with all due respect to Tyler Motte and Sammy Blais), the team from the Big Apple should've blown out these Flyers.
And that's what they basically did, despite a poor start, and an even poorer performance on their power-play (0-3), where yep – I have an excuse to explain the Rangers man-advantage tonight! I'll get into it during the GAME REVIEW segment.
---
Was this the best win of the season? Of course not. Far from it.
While I hate that phrase/term/word "EXPECTED," this truly was an "expected win."
As John Giannone said during the pregame show; the Rangers needed a "business-type" win, and that's just what they did, as they personified T.C.O.B. – or for the people who aren't fans of abbreviations – "they took care of business."
It was also good night for my bank account, as aside from placing insanely high wagers on the Rangers to win outright and on the puck line (I thought between everything, including the Rangers history after losses, the banged-up Flyers, etc), my daily $5 bets hit too:
Of course, I'm ecstatic about winning some loot – even if $250 isn't that much money.
For me, it's all about getting a chuckle out of a 4-0 final, a gimmick prediction that I first started way back in October, when I first predicted a 4-0 final. (The Rangers then defeated the Columbus Blue Jackets 4-0, in CZAR IGOR's first shutout win of the season.)
What made me laugh even more, outside of the Rangers domination over the AHL Flyers; was that after Andrew Copp scored an empty netter to seal the deal, the fourth-and-final goal of the contest, I received a ton of messages from you guys.
Crazier than that? I also received messages from people who I didn't even know, people who were also aware of my daily predictions full of "dumbassery!" That's how wide-spread these routine 4-0 predictions have reached!
(Of note: I'm still waiting for friend of the blog, Derek "NO FLEX," of NewYorkPuck.com, to man up, and honor his previous wager with me, when he said that the Rangers wouldn't win by a final of 4-0 on January 2nd. Of course, on that date, the Rangers knocked off the Tampa Bay Lightning 4-0 and I'm still here waiting for Mr. No Flex to eat his shoe – as he promised! Come on Derek, there's still time to "unwelch," and to dive into a juicy Reebok Pump Parmesan!)
Enough about my gambling for one night. Let's talk about what really matters – the New York Rangers.
---
Some of you have reached out and asked me if I "hate" Kakko. Simply put – no. I don't hate anyone, not even Sieve Vagistat! (For new readers, at this point, "Vagistat" is a nice guy, but he's also great comedic fodder for these manifestos.)
I just go back to what I've been saying all along – I don't think that Kakko is a lock for Gallant's playoff roster. However, if he continues to do what he did on Wednesday night – he soon will be.
I think I've said this before on this site, and it bears repeating again – we need a consistent Kakko. These multi-goal games (it's funny how most of his scoring takes place in this fashion, as this was his sixth multi-goal game of his relatively short career) are nice, but we need to see Kakko thrive day-in and day-out.
In my opinion, I just feel that whenever Kakko scores, Rangerstown, USA celebrates these goals like a drunken reveler on New Year's Eve. (And I'm guilty of this myself – after all, just look at tonight's silly blog header photo.)
All I'm getting at is that we need to see this version of Kakko on the regular, and not as infrequently as Haley's Comet. While we should always celebrate Ranger goals – we should expect them out of the 2019 second overall pick.
And while I'm not here to piss on anyone's parade, I'm also here to state the facts:
— Prior to tonight's game, the last time Kakko scored was on December 15th, when he scored a pair of goals against the crappy Coyotes.
— Tonight, Kakko, after missing 31 games with his wrist injury, scored his first two goals of 2022. These two goals came against the minor-league Flyers, and a goalie making his second career start to boot.
In other words – I just want to see Kakko play well and score against "real" teams, teams that will be competing for the Stanley Cup.
It's nice to pad your stats against NHL weaklings, but if that's all you can do – you'll be exposed come playoff time.
That said, as I don't want to bog anyone down with negativity here – I'm hoping that this is the start of something big. I'm hoping that we one day look back at this game as the game where Kakko first got it all rolling.
I'll also say two more final things about Kakko here, before returning to him during the GAME REVIEW:
One – I'm happy where he's at – on the third line. You still can't demote Frank Vatrano or Andrew Copp for him – or so I say. (Of course, if this did happen, I'd still say my familiar phrase – "IN TURK WE TRUST!")
Two – Give Barclay Goodrow a ton of credit.
Once again, when tasked to carry a young line, #21 came up big – aka "the usual."
Not only did Kakko have his best game of the season tonight, but the returning Filip Chytil had a hell of a showing too. I don't think these things happen without Goodrow leading the way. (His faceoff wins would suggest as much too.)
At this time, let's get into the news, interviews, and of course, the main event – the GAME REVIEW.
---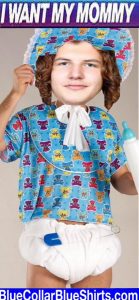 In an update to last night's blurb about the mercurial Vitali Kravtsov; on Wednesday afternoon, Larry Brooks, of the New York Post, reported that Kravtsov will begin his off-season training in Russia – rather than joining the Rangers for their 2022 Stanley Cup Playoff run.
Brooks, the best and most tuned-in reporter on the beat, confirmed what we pretty much all expected. There was just no reason to bring in a guy who blew off this team twice.
Every great playoff team has positive vibes and strong team chemistry. You just can't take the risk of Kravtsov creating a distraction – even if the leaders of this team would have snuffed that crap out, had it happened.
Brooks also reported that the current plan is to bring Kravtsov back to New York during the summer, in an attempt to get him a head start prior to training camp. Of course, plans change and Drury could trade Kravtsov whenever the general manager sees fit.
Conversely, and should Kakko receive an offer-sheet over the summer; Kravtsov could be an insurance plan too.
In better news (and I guess this depends on your finances), the Rangers are already selling "CK50" swag:
I know I mentioned this when the Rangers first started selling 2022 Stanley Cup playoff swag – but really, $38 for a t-shirt that costs ten cents to make, and a t-shirt that will be extremely discounted in just a few months time?
Even the puck, priced at $20, is a rip-off.
Most commemorative pucks usually have a price-point of $10, although recently, we've seen some of these trinkets hit as high as $15. Leave it to the Rangers to squeeze every last cent out of their fans! (And after seeing what the Rangers are asking for playoff tickets, this team will never leave a penny unearthed.)
That said, I'll probably buy the puck during my next trip to M$G! I'm a sucker. I also just won $250 too!
If you want a free item to capture this historic goal, feel free to print out this horrible photoshop that I made:
Since the Rangers played last night, there was no pregame skate/practice.
Two hours prior to puck drop, head coach Gerard Gallant held a quick ninety second chat with the media. Here it is:
---
The only news items to come out of this short edition of "Turk Talk" was that Filip Chytil would be returning and that Patrik Nemeth (still out for personal reasons) is skating on his own.
The media didn't even bother to ask Gallant about who his starting goaltender would be, because that answer was obvious – Alexandar Georgiev. (Gallant doesn't play his goaltenders in back-to-back games.)
---
Here's what "The Turk" went with for this "Eric Lindros Tribute" game:
FIRST LINE: Kreider/Zibanejad/Vatrano
SECOND LINE: Panarin/Strome/Copp
THIRD LINE: Goodrow/Chytil/Kakko
FOURTH LINE: Hunt/Rooney/Reaves
Defensively, we had this:
FIRST D-PAIR: Lindgren/Fox
SECOND D-PAIR: Miller/Trouba
THIRD D-PAIR: Braun/Schneider
And in net, Alexandar Georgiev
---
When it comes to the line-up, a line-up which wasn't revealed until the Rangers took their pregame warm-ups; we found out that Alexis Lafreniere was going to be a healthy scratch. This created illogical, stupid, and down-right idiotic overreactions throughout Rangerstown, USA, including from some of the beat reporters themselves.
No joke, after this victory, some members of the media just ignored the 4-0 win, Georgiev's great showing, Kakko's best game of the season, etc; and instead – just worried about Lafreniere.
As noted before, it's my opinion that because many members of the Rangers beat are young, they just don't know hockey, nor know the history of the topic that they're covering.
Seriously speaking – this has been blatantly apparent all season. Just look at the way Gerard Gallant talks to Larry Brooks – and then look at the way "The Turk" deals with the clueless wonders.
Gallant, during his post-game interview, said that Lafreniere was a healthy scratch not because of any performance related issues, but because he wanted to give the 2020 first overall pick a day of rest.
I'm sure as we reach the end of the season, we'll see more regulars of Gallant's line-up in the press box, as Gallant's Gang gears up for the playoffs.
In fact, I wouldn't be surprised to see Libor Hajek get a few games, especially when the Rangers clinch first-round home ice for the playoffs – where I predict that the soon-to-be-former Ranger plays in steed for Adam Fox, Jacob Trouba and/or Ryan Lindgren.
For whatever reason, many fans and members of the NYR beat couldn't grasp the concept of Gallant managing minutes and his roster. At least the "NHL on TNT" crew did, especially Paul Bissonnette – who didn't need Turk's post-game interview to explain what was going on here.
Personally, and as noted, I have no issues with whatever Gallant does with his line-up/roster; but it's amazing, that despite all of the success that both Gallant and his team have had all season – that people still go crazy whenever "The Turk" makes a move.
If you're one of these people that has a conniption fit whenever Gallant changes his line-up; my advice to you, and as the great "Butthead" once said – "settle down Beavis."
And lastly while on this, as this is really a non-story for me, even if it's a national crisis elsewhere – I also thought this move allowed Gallant to get a look at a third line of Goodrow/Chytil/Kakko. I'd say it worked out swimmingly, wouldn't you?
---
BOX SCORE time.
The following information and graphics come from the new world-wide leader in NHL coverage, ESPN.com:
SCORING:
PENALTIES:
TEAM STATS: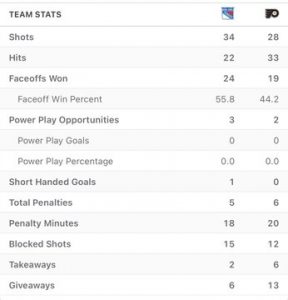 GOALIES:
| | | | | | | | | | | |
| --- | --- | --- | --- | --- | --- | --- | --- | --- | --- | --- |
| SA | GA | SV | SV% | ESSV | PPSV | SHSV | SOSA | SOS | TOI | PIM |
| 33 | 3 | 30 | .909 | 21 | 0 | 9 | 0 | 0 | 59:23 | 0 |
| | | | | | | | | | | |
| --- | --- | --- | --- | --- | --- | --- | --- | --- | --- | --- |
| SA | GA | SV | SV% | ESSV | PPSV | SHSV | SOSA | SOS | TOI | PIM |
| 28 | 0 | 28 | 1.000 | 23 | 2 | 3 | 0 | 0 | 60:00 | 0 |
---
While tonight's game was an "NHL on TNT" affair; as they have been doing recently, and as they will continue to do whenever the Rangers are featured on TNT, ESPN, and/or ABC; the M$GN held a pregame and post-game show.
Since I'm a glutton for punishment, I tuned into the M$GN pregame show.
I'm not making the following up:
During the pregame show, Sieve Vagistat talked about "sucking the life out of people," and then told another one of his war stories from his legendary career of 46 games, where he talked about going on a road-trip while blasting Elton John in his car.
Really – is anyone surprised?
At the time, I remarked on social media – "what's next? Is Vally going to tell us about biting goalie pillow pads?"
Again, I'm not making the following up:
During the post-game show, the first thing out of Vagistat's mouth? This: "this game was like a pillow fight."
That's when I turned the post-game show off; as after a strong broadcast from the TNT crew, I couldn't deal with this nimrod. I refuse to let Vagistat bring me down!
As far as anything pertinent on the M$G pregame show (as usual – not much), we had a replay of Kreider's post-game interview from Tuesday night, Giannone and Vagistat acting bewildered over the Lafreneire scratch, and then talk about the Flyers' beat-up line-up. That was it.
---
Once 7PM hit, I tuned into TNT, where once again – no one presents hockey better than TNT.
While Anson Carter (who collects a M$GN paycheck on behalf of his work with the Islanders), continued his daily crap of "they're still a year or two away," whenever he speaks of the Rangers; I thought the panel was pretty solid, including new addition Jen Botterill, who was filling-in for Rick Tocchet.
There was one point during the first intermission where Carter was feeding Botterill pucks, where the retired female hockey star buried each puck. In fact, in just five seconds, she scored more goals than Julien Gauthier has scored all season!
Paul Bissonnette, the "Charles Barkley" of these broadcasts, even if his resume can't compare to "Sir Charles," was once again entertaining. You need a guy like him on the panel to make the broadcasts fun, light-hearted and appealing to the casuals. He's been strong in his role for TNT all season.
In another unique feature, TNT had Andrew Copp mic'd up for this game.
While attaching a microphone to a player isn't a new idea; TNT innovated the concept, when they interviewed Copp during pregame warm-ups. While the audio levels weren't the best, I thought this idea was new and fresh. It also felt real. Bissonnette also made this fun.
(And TNT mic'd up the right player tonight, as I'll later get into.)
If I want to stress anything here, it's that once again, TNT has blown ESPN out of the water with the way they present these games. For TNT, not only do they have the best NBA broadcast around – they have the best NHL broadcast around too.
I hope that every Ranger playoff game airs on TNT, as I can't deal with those Epileptic Seizure Providing Network camera angles, nor their "SIDNEY CROSBY IS INJURED, TOM WILSON IS PLAYING, LET ME REPEAT THIS 765675675675768586 TIMES" announcers.
And when it comes to the announcers, we had the best play-by-play man in the business today, Rangers' radio man Kenny Albert, paired with Flyers' color commentator Keith Jones. I thought this was a good pairing, and for obvious reasons. It also made the broadcast more authentic, as Albert knew everything about the Rangers and the same goes for Jones with the Flyers.
And when Kenny Albert and Keith Jones started talking about Frank Boucher and the Cook Brothers, where they even ripped a line straight out of my book – you had to know that I was more excited about this, than I was with my silly 4-0 bet!
GAME REVIEW time!
---
Until Kaapo Kakko scored at the 10:20 mark – the first half of this period was mostly all Flyers.
In a game where the Rangers would need the second period to truly get going; Kevin Hayes beat Mika at the dot during the opening draw. The Flyers then spent forty seconds in the Rangers' d-zone. A minute later, Georgiev had racked up three saves, while the Rangers were looking for their first shot on goal.
A minute after that, and after Georgiev stopped two tries from the blade of Morgan Frost – the Flyers had a 5-0 SOG advantage.
At around the five minute mark, K'Andre the Giant, the Rangers' best player from 24 hours before, logged the team's first shot on goal – an easy save for Felix Sandstrom – a goalie that you were just hoping wasn't going to morph into some "Transformer" version of Patrick Roy, Martin Brodeur and Terry Sawchuk – and as we've seen before with rookie goaltenders who oppose the Blueshirts.
In some of Georgiev's best work of the period; at around the 5:45 mark, he made back-to-back stops, including on a Hayes rebound attempt that just screamed a goal.
In a game that had many scrums; with 13:33 to go, Trouba got into it with some of the Flyers.
Following a commercial break, we were told that former Flyers' owner, the late and great Ed Snider, was being honored by the franchise on the sixth anniversary of his passing.
Bad joke alert: this was kind of fitting, as the barn in Philadelphia sounded like a morgue all game. They just have nothing to cheer for these days.
With 12:30 remaining, the Rangers showed their first sign of life, following a strong shift from the third line and the second pair. This was also a common occurrence all game, as I thought Chytil, Kakko, Goodrow, Trouba and Miller, and outside of the goalie, were the five best Rangers of this contest.
After Sandstrom denied us of seeing "CK51" with 11:52 to go; on the Rangers' next shift, Noah Cates blasted Panarin with a big hit, a hit which then elongated a Flyers' attack. The Rangers would survive this orange-and-black attack, but it was hairy.
With 10:04 to go, Sandstrom stopped Hunt. At the time, the SOG stat read as 9-3, and in favor of the home team. That would soon change.
With a faceoff in the Flyers' d-zone, Goodrow won it. Kakko then hit the crossbar. Before you could groan and say, "when will he ever score?"; Kakko erased that line of thinking just seconds later, when this happened with 9:40 left on the clock:
That's a Kaapo Kakk-goal 😤

1-0 @NYRangers #NHLonTNT pic.twitter.com/eG2BwIX6Zi

— NHLonTNT (@NHL_On_TNT) April 13, 2022
---
1-0, GOOD GUYS!
What a huge goal, not only for Kakko, but for the team too.
Despite being out-played at this point in the game; it were the Rangers who were ahead, following Kakko's rip from the slot. Not only did K'Andre Miller get an assist here, but so did Barclay Goodrow, a Goodrow who has been tremendous in getting the most out of his line-mates.
Also worth mentioning? This was Goodrow's 27th point (13 goals, 14 assists) of the season. All of these numbers are career-bests. Even better – Goodrow has shoved it up the chartholes of these people who doubted Drury for trading for #21.
And oh yeah – Goodrow would later hit 15 assists and 28 points on the season, when he assisted on Copp's short-handed empty netter.
As Larry David would say, "pretty, pretty, pretty, GOOD!"
---
In what could've been a turning point of the game; with 8:09 to go, Cates held Strome. The Rangers then received their first power-play of the game. Just five seconds later, Hayes slashed Fox. In turn, the Rangers now had a 1:55 worth of a 5 x 3 attack.
The Rangers power-play, which went 0-4 last night, and ultimately finished 0-3 tonight; couldn't score here, despite this most fortunate opportunity.
The Rangers got five SOG during this, but none of them were that great. Plus, it felt like they were more concerned with trying to get Kreider to 55, rather than trying to push the score to 2-0.
During this 1:55, just 37 seconds into it, Kreider and Laughton took off-setting penalties. At the time, I thought this meant that the Rangers power-play could do something different, as I thought they were just making the Kreider the focus.
And let me be clear – this is not an indictment and/or a criticism of anything.
I hope that Kreider gets to goal number 55. I'd love to see it. However, just as the unofficial team captain said last night – it's about the team, and not individual milestones.
In my eyes, and maybe this does sound a bit oxymoronic – I think the team's chemistry is so great, so great that the only negative result of this positive chemistry, is that they all become too unselfish. Sometimes, you need a puck hog, a Kobe if you will, to emerge.
We know how great the Rangers' power-play has been all season. We also know how bad the Flyers suck too. If the Rangers weren't going to score two goals here, they should've at least had one.
And had the opponent not been the Flyers – this failure to score here could've came back to bite the Rangers.
However, the Flyers were the opponent, and after fancy passing themselves out of many opportunities (Panarin was the biggest offender), the crappy Flyers got their kill.
Once returned to full-strength, Sandstrom stopped Reaves, a #75 who has scored all three of his 2021-22 goals during TNT broadcasts this season. Both reader Mike S. and the announcers brought up this "Snapple" fact tonight.
As we hit three minutes remaining, we saw a replay of Braden Schneider going to the locker room after eating a puck on his chin. By the second period, and a few stitches later – he'd be back. HOCKEY PLAYER.
With the Rangers finding a new wind after their multiple power-play miscues; Sandstrom soon denied Rooney and Fox.
As the period closed, and with the Rangers up 1-0, the SOG stat, which at one point read as 9-2 and in favor of the home team; was now 13-10, and in favor of the away team.
This period was fine enough, but the Rangers left some goals on the board – which is also a testament to how well they have played all season. The expectation level is high!
---
After the Flyers won the first faceoff of the second period; just twenty seconds later, Miller was boxed for holding Hayes.
Georgiev, locked in tonight, made two saves during this kill – a successful kill for the Rangers.
As the second line continued to prefer fancy theatrics over putting pucks on net (they've been doing this against bad teams, and don't do this against opponents they respect); Sandstrom soon made a pair of saves on former Flyer Justin Braun, and on the returning Filip Chytil.
It was also around this time where this was also extremely noticeable – if the games against the Canes and Penguins had playoff vibes attached to them, then in turn, this game felt like a preseason game. This was never more apparent during the third period, which we'll soon get into.
As we surpassed the five and six minute marks, it felt like Kevin Hayes was bound for a goal, as he kept getting to Georgiev – but each time, the BULGARIAN BEAST denied the former Ranger.
Just as you thought that the Flyers were about to get on the board, instead, it was Kaapo Kakko, who once again turned around the momentum:
WELCOME BACK FIL & HELLO KAKKO AGAIN

(via @NYRangers)pic.twitter.com/laTgwRd9z6

— Rangers Videos (@SNYRangers) April 14, 2022
---
2-0, GOOD GUYS!
With 11:36 remaining, the third line, the best line of this game, put another goal on the board, following Chytil's amazing pass to Kakko for the easy goal.
Boy, did Kakko need a game like this. It's just too bad that the Finn didn't get a third goal on "Taco Kakko Wednesday," as I was hoping that he'd get the "URBAN SOMBRERO TRICK!"
But it wasn't for a lack of trying. Outside of his pair of goals, Kakko was noticeable on every shift – something that you couldn't say during his first two games back. (No SOG during either game. He had four tonight.)
In his third game back, Kakko may have found his mojo. Let's see him ride this mojo come Saturday afternoon, when the Rangers host Detroit.
With 10:09 to go, Georgiev logged his 13th save of the game, as the Rangers' defense wasn't allowing much.
As we crossed the mid-mark point of the game, Sandstrom denied Trouba from deep. Once getting the puck back, Sandstrom wouldn't prevent Trouba from registering a point, when with 8:56 remaining, this happened:
Bread delivery in Philly!

(via @NHL_On_TNT)pic.twitter.com/EG17e8z0iA

— Rangers Videos (@SNYRangers) April 14, 2022
---
3-0, GOOD GUYS!
Again, just like the Chytil/Kakko play that preceded this one – WHAT A PASS!
Trouba, from the blue line near the benches, made a long distance pass to Artemi Panarin, a Breadman who was camped out to the right of Sandstrom. In turn, Panarin scored one of the easiest goals of his career.
While I expect Panarin to score 100/100 times in these situations; I don't expect this pass to connect all of the time. This is my way of saying that Trouba made a perfect pass here, a Trouba, who like many on this team, is experiencing the best season of his career.
With 8:06 to go, Georgiev came up with three saves in five seconds, as he denied one shot and then two rebounds. A scrum resulted after these saves, where it was nice to see Kakko right in the mix of things, a #24 who said recently that he's stronger than ever. He sure looked so tonight.
After TNT showed us a video of Gritty assaulting a young child in a Rangers' jersey with silly string; we then had another act of physicality, this time between Goodrow and Hayes. Both were sent to the box for roughing penalties with 4:41 remaining. Again, Barclay Goodrow – TEAM PLAYER.
Right before we returned to full strength, Georgiev came up with perhaps his best save of the game, when he denied Konecny on a mini-breakaway. These types of plays have been kryptonite for Georgiev all season, so I was happy to see him preserve his shutout with this stop. (Plus, it made me money! Ha!)
With 2:20 remaining, the Flyers sailed a puck over the glass, so the Rangers had a chance to go up 4-0 before the period's conclusion. They wouldn't.
Once again, the Rangers' power-play seemed to be in Kreider-first mode, which isn't "CK50's" doing – it's the team trying to get their unofficial captain to 55 goals. Jones and Albert alluded to this as well.
And I know I said this last night, but I'll say it again – I don't think that you'll see this in the playoffs. These guys, in my opinion, are doing this now with the playoff berth locked down.
Kakko, as mentioned, who was noticeable on every shift, and just as the Rangers' power-play was set to expire; he broke up a Flyers' penalty kill odd-man rush.
While this has nothing to do with anything, as this is a coincidence and nothing else – Alexandar Georgiev and Kaapo Kakko are close friends and spend the off-seasons in Finland together. Here was Kakko protecting Georgiev's shutout on this play.
3-0, GOOD GUYS, after forty minutes, where finally, the Rangers had imposed their will on a bad team.
---
This third period is easy to recap.
The Rangers were fine with running the clock out, and basically did the hockey equivalent of an NFL team "taking a knee."
Rather than running up the score, embarrassing their opponent, taking any risks (which could've hurt Georgiev's no-no) or press the issue; the Rangers sat back, played defense and let the clock go tick-tick-tick.
With 17:52 to go, Georgiev made a clean save on Frost. Following that save, for the next 11:30 worth of game time, we had no whistles.
I don't have a stop-watching going during every game, but I think this was the fastest twenty minutes of Rangers hockey from this 2021-22 season. And not much happened during it, that is, until the end.
The only exciting thing during these near twelve minutes of whistle-free hockey, was when Braden Schneider was forced to defend against a Flyers' two vs one odd-man rush with 8:40 remaining. The Flyers got too fancy themselves, made the extra pass and as a result – didn't get a SOG – a break for Georgiev.
With 5:25 to go, Sandstrom stopped Lindgren. We finally wet our whistle here.
During the break in action, Albert and Jones did something that Sam and Joe never do – they talked about Rangers history!
While it was only for about two minutes or so, Albert and Jones recapped how the Rangers should be celebrating their anniversaries of Stanley Cup wins, as the team won three of their first four Cups during these middle weeks of April (1928, 1933, 1940).
Albert also went on-and-on about Bill Cook and Frank Boucher – music to my ears.
If you don't know why this is by now – check out the PLUGS section of this report, specifically the plug about my book! (I think that's my new "go-to" line whenever Rangers history is brought up, as I don't want to rewrite what I've previously written in long-form.)
Speaking of my book, and in a line ripped straight out of it (Albert has a copy of it, I can tell you that) – Albert said, "The Rangers had the Bread Line. Now they have the Bread Man!" This was even better than my 4-0 bet hitting! (And for what it's worth – the Rangers had two different Bread Lines. Check out my book!)
Jones' response? "The Rangers like their rising yeast!" Of note: no mention about Vagistat being a yeast infection on these M$GN broadcasts, har-har-har!
As it looked like my 4-0 prediction was about to go up in smoke; with 2:20 remaining, it was the 2021 Norris Winner who made it happen, after Adam Fox slashed Bobby Brink. This was a good penalty to take (as I do believe that the Rangers wanted to get Georgiev his shutout), as the Flyers had a two vs one odd-man rush here, and Fox took this penalty to prevent the Flyers from capitalizing on this scoring chance.
Down 3-0 and with nothing to play for, Mike Yeo pulled Sandstrom in order to give the Flyers a 6 x 4 attack.
With just 1:53 remaining, Andrew Copp scored a short-handed empty netter when all alone. 4-0, GOOD GUYS!
On the goal, Copp, who was previously caught on mic asking Kakko if he had ever scored a hat trick; looked backwards when wide-open. As Kenny and Keith suggested, perhaps he was looking to feed Kakko for the hat trick. Again, another display of team chemistry.
We also saw another example of team chemistry, where right after the goal, Travis Konecny tried to get cute. Goodrow shut that shit down real quick, and as a result, both players were tossed from the game.
Now up 4-0, and with 1:53 remaining, it was all about the Rangers' penalty kill doing their job.
Following clears from Lindgren, Mika and Schneider, the Rangers killed the penalty. Once doing so, they took the puck, sat behind their own net and watched the final ten seconds roll off of the clock.
4-0, GOOD GUYS, a SHUTOUT WIN for Alexandar Georgiev!
---
With the "business" win, the Rangers are now two-points back of Carolina – but the Canes have a game in-hand.
As mentioned last night, one game remains between these two teams, where when that game takes place – it could be for first place.
Until then, with this win over the Flyers, the Rangers created more cushion over the third-place Penguins. Both teams have played 75 games a piece, where the Rangers have 102 points as opposed to the 95 points the Pens' currently possess.
As soon as next week, the Rangers could lock up home ice during the first round of the playoffs. That would be a huge feather in their cap.
All in all – the Rangers did what they were supposed to do tonight.
Come Saturday, the Rangers will look to soundly defeat a bad team with a dominating performance for the third time in a row, when they host the Dead Wings.
PLUGS time!
---
My first plug of tonight's blog – the mandatory plug for my book, "The New York Rangers Rink of Honor and the Rafters of Madison Square Garden".
As mentioned previously, the book is now available in hardcover, in paperback and in Kindle formats. To purchase a copy of the book, visit this link:
https://www.amazon.com/Rangers-Rafters-Madison-Square-Garden-ebook/dp/B09CM5N2WD
For those still looking for signed paperback versions of the book, I have re-ordered more copies. I now have a few signed copies for sale at $25 a pop (includes shipping price) through me directly. Here is all the information on that:
---
Here are my last few blogs, in case you missed them: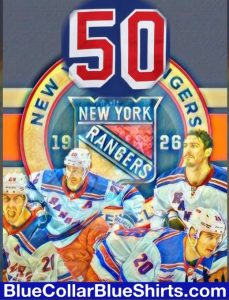 ---
---
---
If you haven't already, subscribe to this blog for the next update:
---
Up next: another game that the Rangers should win, when they host their Original Six rival, Steve Yzerman's rebuilding Detroit Red Wings.
As always here, thanks for reading and…
LET'S GO RANGERS!
Sean McCaffrey
BULLSMC@aol.com