Greetings and salutations everyone and welcome to another blog here on BlueCollarBlueShirts.com. "It's up to you, Tampa Bay, Tampa Bay." And yes, this is a poor reference to Frank Sinatra's "New York, New York!"
It's now official for fans of the Rangers – once again, real Ranger fans are forced to root for the Lightning of Tampa Bay, with the 2015 Stanley Cup Playoffs hopefully a now forgotten memory! (I know, I know, I know – it's impossible to forget about 2015, but in this case, as Ranger fans, we must throw our support to the team once dubbed as "Rangers South".)
Just like last year, both Tampa Bay and the Islanders find themselves as two of the final four teams remaining of the Stanley Cup Playoffs. While last year's pairing between these two teams determined the Eastern Conference winner; this time around, these two teams are playing a nameless "semi-final". However, like last year, the victor of this 2020 Eastern Conference Final rematch will compete for the Stanley Cup.
During tonight's blog, I'll give you my final thoughts on round two of the Stanley Cup Playoffs and give you a preview of the two series which will determine the two teams competing for the Stanley Cup this year. I'll say this, before switching gears to the latest Rangers news – both the Islanders and the Canadiens have had a lot of puck luck and other fortunate circumstances go their way. That said, more times than not, teams that find themselves as a Stanley Cup contender at this point in the tournament, usually get some breaks along the way. It's just the way it is.
While I do think that both teams are similar a bit; obviously, the Islanders were built to get to this point, where the Canadiens, despite their storied history, are this year's "Cinderella" team. I know making a Cinderella reference about the Canadiens may be a tad silly here, due to the fact that the Canadiens have 24 Stanley Cup banners hanging in their rafters; but without question, the 2021 Montreal Canadiens are this year's underdog – no if's, and's or but's about it. And while it wouldn't be amazing for me, wouldn't it be amazing Suzyn, if these two dog teams, teams which both finished as the number four seed in their respective divisions, were the last two teams remaining? Perish the thought!
There's not much Ranger news to get into since the last time I left you, but there are some light news and notes. I'll hit that first, and then get into the Stanley Cup Playoffs. However, before getting into everything, as usual, the PLUGS segment.
Here are my last few blogs, in case you missed them:
---
---
---
On Tuesday June 9th, the NHL released their three Norris Trophy candidates for the 2021 season. Joining Adam Fox as candidates are Victor Hedman (Tampa Bay) and Cale Makar (Colorado). To read the NHL's press release about this year's Norris candidates, check out: https://www.nhl.com/news/2021-norris-trophy-finalists-announced/c-325266102
For Ranger fans with tunnel vision, without question, Adam Fox is their candidate to win this award. However, it's not fans, but the media who vote on these awards. While I'd love to see Adam Fox win the Norris, gun to my head, I feel that Victor Hedman takes it. After all, and as mentioned ad-nauseam on previous blogs this season, these year-end awards tend to favor players who are on playoff teams. In addition, it wouldn't shock me to see Makar finish in second place, just because Colorado was a playoff team and because the Rangers were not.
I know I've brought this up before, but for the new readers who have found this site; if you're looking for one of the most recent biggest travesties and injustices when it comes to these year-end awards, look no further back than the 2017-2018 season, when Taylor Hall won the Hart Trophy over Connor McDavid.
Without question, McDavid should've been the MVP/Hart Trophy winner that year, but because the Oilers missed the playoffs that season, Taylor Hall, whose Devils made the playoffs, was given the hardware instead. What happened next? Hall's Devils only won one game in the first round, before exiting the playoffs and McDavid won the Ted Lindsay Award, which is the award given out to the best player in the league, as voted by the players of the NHLPA.
If you're going to use the logic of "you have to be in the playoffs to win the award", then Fox is out of the running. If you're living in fantasy-land, and ignore previous voting history, then you can make your case for Fox.
I know this may be sacrilegious to say, but even if you throw the whole playoff thing out the window, I still think Hedman is the guy who should win the Norris. I know what the counter-argument is – Fox had less to work with and was the MVP of his team. Over in Tampa, you could argue that Vasilevskiy was the MVP of his team, but with that being said, without Hedman, would Vasilevskiy's numbers be as great as they are?
As someone who has watched both the Rangers and the Lightning this year, I give the edge to Hedman. In big games against the Islanders and during the final stretch of the season, Fox slowed down a bit, which admittedly wasn't 100% his fault, due to the injuries on the Rangers roster. When the Rangers became the walking wounded, the Rangers top pair of Fox and Ryan Lindgren were broken up, and it hurt Fox's production and numbers. And while Fox was amazing for the Rangers this year; it was Hedman who had the better success of swinging a game in favor of his team this season.
In what is an intangible, but an intangible that exists; very often you also have voters voting for the same candidates, especially perennial candidates, which in this case, is exactly what Victor Hedman is. Hedman has won this award before and this is his fifth consecutive year as a finalist. I think this go-around, Fox has everyone's attention, but it won't be until further down the line where he actually wins it. Yes, perhaps this system is flawed, but historically, that's the way it usually works. Going hand-in-hand with this recency bias is the fact that Hedman won the Conn Smythe Trophy last year and due to the run Tampa is having in the playoffs. (Voters aren't supposed to take these things into account, but they often do.)
If Fox doesn't win this award, it's not the end of the world. In fact, it's the beginning, as he now has the league on notice. Just to be nominated here is an honor, especially for a player in his second season. The same would also apply for Cale Makar, who I believe has a higher profile than Fox around the league, due to Colorado's regular season success.
Lastly, while both Makar and Hedman are no slouches defensively, what hurts Fox a bit, is despite his great offensive numbers, is that nine times out of ten, ironically, DEFENSIVE STATS AND PLAYS, don't have much weight here. Fans like myself, you and others, and for some time now, would like to see the Norris Trophy actually honor defensive defenseman. If the league isn't going to do that – at least create another award to honor a true defensive defenseman. In the past, I've argued about Dan Girardi, the all-time NHL blocked shots leader, who never got any recognition for the offensively minded Norris Trophy.
As someone who has seen every single game out of Fox this year, half of Hedman's games and only a handful of Makar's games; Fox did so many little and big things defensively, things that don't show up on a spreadsheet, chart, hieroglyphic or whatever other tool these nerds use to assess players without using the eye-test. Simple things, such as clearing a puck, making the right pass to get the puck out of your own defensive zone and forcing a shooter to shoot from a bad angle aren't factored into this voting. If these things were, Fox's case to win this award becomes stronger.
In any event, while I think Hedman wins it this year and hoping for Fox to get it; I think Fox, like Hedman, will become a perennial candidate for this award and then eventually will win it. I just don't think this is the year for Fox, due to the reasons explained above.
---
On the evening of Thursday, June 10th, the Columbus Blue Jackets announced that Brad Larsen would be taking over the reigns behind their bench. This news comes after John Tortorella and the franchise decided to part ways, news which was broken before the return of John Davidson as the Team President of Columbus.
For those who don't know, Larsen has been an assistant in the Columbus organization for some time now, where he served under Tortorella. Rather than going outside of the organization, (at points, it was rumored that Columbus thought about David Quinn, Gerard Gallant and Rick Tocchet) the team ultimately decided to stay in-house. And as a reminder, Tortorella wasn't fired by the team – he and the franchise just decided not to renew his expiring contract.
For the Rangers, who seem to be in no rush to name a head coach at the current moment; with Columbus staying in-house, it just increases the chances for either Gerard Gallant or Rick Tocchet, the two men whose names have been linked as the favorites right now, to become the next coach in franchise history. For David Quinn, whose name was linked to Columbus, where really, it only feels those rumors started just because JD returned there; DQ's name has also been linked to Buffalo and Arizona as well.
When it comes to DQ, I am kind of shocked that he is getting consideration for head coaching gigs around the league. Then again, maybe I shouldn't be – after all, he never had a fair shake with the Rangers, nor ever showed what he could do with a contending team. DQ was brought into the fold to help facilitate a rebuild and develop talent. DQ never had a Cup contender or an established roster on his hands.
Let's also not forget, that as a rookie head coach, DQ would then have to endure two pandemic-plagued seasons, where you can argue that the Rangers over-achieved under him in Year Two, only for the team to unravel once the pandemic started. And in Year Three, there was the whole Panarin situation, Mika-19, Casper Kreider and everything else.
When it comes to the exiled ex-Rangers coach, just like how I didn't have a strong opinion on him while the "FIRE DQ" crew busted out their proverbial tar and feathers on him; I don't have a strong opinion on what he does next. I will say, I thought DQ deserved another year with the Rangers, because after all, while JD and Jeff Gorton had one goal, it seems like Dolan had another. And it's not like DQ ever had any type of say on the talent he wanted, outside of forcing his hand during the DeAngelo and Lemieux situations, situations which were also impacted by Jeff Gorton's own ego.
With a plethora of head coaching talent out there, while DQ doesn't seem to be a favorite to land one of these jobs, his name is in the mix. Perhaps he lands in Arizona, as that team is cash-strapped and would get DQ for cheaper, than say they would with a Tortorella, Babcock, Tocchet, Gallant or another veteran coach with a lengthy resume. Of course, Buffalo could be an option too, since DQ has the most recent experience, when it comes to developing a rebuilding team.
As far as the Rangers go, while Tocchet and Gallant are still considered to be the favorites; now with Bruce Cassidy (Boston), Jared Bednar (Colorado) and Rod Brind'Amour (Carolina) possibly available, it's in Chris Drury and the Rangers best interest to talk to these men, if able. Of the available names in the head coaching talent pool, it seems like only Brind'Amour would be more of a favorite for Seattle than New York, due to Brind'Amour's history with Seattle GM Ron Francis.
Long story short – the Rangers haven't named a new head coach yet and can now possibly talk to three new names. And as mentioned in the past, waiting until the Stanley Cup Playoffs are complete is a strategy too – just look at the Islanders and Barry Trotz.
---
As far as any other Rangers news, if you're one for the conspiracy theories, it is this tweet pictured above, which the Rangers Twitter account sent out. As you can see, the Rangers are touting three right defensemen as the future of the organization. Where does this leave Jacob Trouba? Will he become the next right-handed defensemen to be bought out, just like Dan Girardi and Kevin Shattenkirk previously were? After all, the Rangers sure do love their pricey buy-outs under the watch of Senile Sather!
To be clear with you, I'm joking here, I don't see the Rangers buying out Trouba at all – at least not this season. I said from day one that Trouba's contract would be a mistake and a killer, especially since Trouba only wanted to play in New York, due to the work situation of his fiancee/wife. I thought the Rangers could've got Trouba for less money and less years, but apparently, they learned nothing from the Shattenkirk situation, where admittedly, the Rangers did get Shattenkirk for less money and less years than Shattenkirk could've received on the open market at the time.
(As talked about to the point of redundancy on this site, Shattenkirk left something like $25M guaranteed on the table, by signing with the Rangers. While Shattenkirk could've made more money; at the end of the day, this all worked out for Shattenkirk. Not only is Shattenkirk a multi-millionaire and well compensated, he also won the Stanley Cup in 2020, as a result of being able to sign a cheap contract with Tampa after the Rangers bought him out.)
Of course Trouba's contract will only get worse, due to the pandemic influencing the salary cap, which is something no one could've predicted. For a lack of a better word here, it's "funny" how everything went down, with the benefit of hindsight. Had the Rangers knew about the pandemic that was to come and had known they would've landed the number one pick of the 2020 NHL Draft, do you really think the Rangers would've given out heavy NMC contracts to both Jacob Trouba and Chris Kreider? I don't think so. I bring this up, because the Rangers will soon have to make a decision on Mika Zibanejad. Whether the Rangers keep Mika or move on from Mika, I don't know. The only thing I know here, is that I DON'T want to see Mika getting a NMC.
And isn't it amazing Suzyn, when you look at the NBA and the NFL, and while in comparison to the NHL; how the NHL avoids having super-teams in their league, while giving out more NMC contracts than the other major sports leagues in America? Of course, the NHL's paltry hard salary cap number is the genesis of this. After all, I read somewhere where the Knicks have something like $40M in free salary cap space this off-season, which is nearly half of the current NHL salary cap. ($81.5M) And that's with NBA teams having less players on their roster than an NHL team.
The moral of this story? If you're a parent trying to get your kid into sports, get them into any other sport except hockey! That is, if you want a brand new home and car! (The best paying job? An NFL QB or a starting MLB pitcher.)
NHL Stanley Cup Playoffs time, where I have thoroughly enjoyed everything I've seen so far – except for the Islanders success!
---
When I last left you, both the Lightning and the Canadiens were one win away from winning their respective series. Since that blog, these two teams took care of business, as the Bolts eliminated the Hurricanes in five games, while the Canadiens impressively swept the Jets. When it comes to the two other series, the Islanders and Bruins were tied 2-2, just like the Golden Knights and Avalanche were. A few days later, both the Islanders and Golden Knights won their final two games, thus moving on to the third and penultimate round.
At this time, just some final thoughts on round two, before moving into the semi-finals.
TAMPA BAY LIGHTNING VS CAROLINA HURRICANES
After going up 3-1 in the series, I wasn't surprised about the Lightning closing out the Canes in five games. For Carolina, they'll be kicking themselves after blowing Game 4, a game where they had two separate two-goal leads in, before losing the game by a final of 6-4. In Game 5, Vasilevskiy stood on his head, as the Bolts went on to win the elimination game, and by a final of 2-0. I'll get more into this when I talk about Tampa vs the Islanders, but while Brayden Point, who has turned into a phenomenal playoff player, did score the game winning goal; it was the rookie Ross "Who?" Colton scoring the insurance goal – as Tampa continued to display that they can win any brand of game.
I've said this before, but I can't stand the Carolina Hurricanes, even if their sweep over the Rangers led to Alexis Lafreniere. I just can't stand their smug social media accounts, who troll the hell out of any team they beat. The picture I shared above with you, is my response to Carolina's relentless social media attack on Nashville. For Carolina, too bad they couldn't attack Tampa as well as they attacked Nashville online!
Similar to the Florida Panthers, I think the Carolina Hurricanes are right on the cusp of doing something big, but they ran into Tampa at the wrong time. Two years ago, maybe Carolina forces Tampa to collapse. Now, Tampa has done it, knows how to close out and more importantly – knows how to win.
It's tough to shame the Hurricanes, despite their first seed placement, for losing to the Stanley Cup champs. As mentioned last time, I thought the Hurricanes were "paper champs" of the division, due to Tampa not having Nikita Kucherov all season and not having Steven Stamkos for stretches of time. Tampa was always about these playoffs, and not so much about the regular season, and I'll save you another explanation and my opinions on the Kucherov stuff here. (In short, I was fine with it. It's up to the NHL to fix this loophole and it's not like Tampa is the first team to do this, as Chicago has previously done this. Plus, I hate the salary cap anyway, so anything that exposes it, I'm for it!)
For what it's worth, Carolina, despite having a rookie goaltender in Alex Nedeljkovic in net, hung in there for most of the series. Unfortunately for them, during Game 4, which was Vasilevskiy's worst game of the series, the man known as "Ned" also had his worst game of the series. As I said way back during my season preview blog, I thought two teams needed a real solid veteran goaltender and those two teams were Carolina and Edmonton. Ironically, while you really can't 100% fault the goaltending for the eliminations of Carolina and Edmonton; I do wonder what would've happened had these two teams had a better man in the barrel.
I've been on the Tampa band-wagon for some time now. I think it's their year again and they will prove that last year wasn't a fluke. For Carolina, who does have a solid and promising team, despite the day-in and day-out brain farts out of Brady Skjei – they just caught Tampa at the wrong time. It's like that scene in "Goodfellas" – "there's nothing anyone could do about it."
And in another "isn't it amazing Suzyn" moment, when you look at both Tampa and Carolina, in regards to the Rangers; isn't it amazing Suzyn, how Tampa won their most recent trade with the Rangers (McDonagh deal), while Carolina got hosed, TWICE, in their most deals with the Rangers? (Skjei deal and Fox deal, although to be fair and transparent here, Fox made it clear he was never going to play for Carolina, thus forcing Carolina's hand.)
Lastly, if these playoffs weren't held under this divisional champion format, a format which I've really enjoyed and hope stays – under another format, perhaps this series would've been a semifinal. Instead, Carolina and their annoying Twitter account is done for the rest of the season, while Tampa gets a new banner for the rafters and looks to add more.
---
MONTREAL CANADIENS VS WINNIPEG JETS
Last time on this site, while talking about this series, I focused on the Scheifele/Evans hit. With the series now over, we can 100% say that Scheifele's suspension changed the series. While I was one of the few people to pick Montreal to win this series to begin with, (98% of the "experts" on ESPN and Sportsnet had the Jets winning this series) needless to say, losing Scheifele worsened the Jets chances of winning this.
If anything surprised me from this series, it was how flat and lifeless the Jets came out in Game 3. (Again, I talked about all of these series last blog, so for more detail, check out that blog.) The Jets came out better in Game 4, but ironically, after sweeping the Oilers in the first round, after a triple overtime victory, this time around and in the second round, Montreal swept the Jets – albeit "only" in a single overtime.
I was happy to see Montreal move on, especially as a hockey fan who can relate and live vicariously through other's happiness – with the exception here being the happiness of Islander fans! I have friends in Canada, and as mentioned previously, have been to Montreal 8-9 times, where every time, I hit up the same bars, where all the bartenders know me and my friends, after regularly going to these bars over the last 8 years. (Shout-out to Lee-Ann K., Scott M. and Rod C.!) I'm happy for these people, people who I still talk to through social media on the regular. I'm also happy for pro wrestler Sassy Stephie, who helped build my former wrestling company.
Of the Canadian cities in the playoffs, Montreal allowed fans in first, and by the time Game 4 of this series rolled around, had a healthy crowd inside of the Bell Centre. I enjoyed watching their fans celebrate in the streets. As Americans, sometimes we don't really know what's going on in Canada, but from talking to my friends who live there, this win for many was also a win over COVID-19, as Canada isn't where the USA is, in regards to ending the pandemic. (All my best to the Boucher/Baird clan, who live in a suburb of Ottawa and who have become "real-life" friends of mine, as a result of this site.)
Again, as stated at the top of this, many may have a hard time "sympathizing" with Montreal here, due to their storied history, especially for people who root for the Leafs! That said, and whatever you want to say about the Canadian division, which was arguably the weakest of the four divisions, Montreal got the job done.
Now the hard part is next, but I'll save that for the Vegas vs Montreal series preview. However, a few more things on the Habs here.
On October 13th, 2020, the much ridiculed Pierre McGuire said on TSN radio, that he thought the Habs were looking better than both the Boston Bruins and Toronto Maple Leafs. Fans, especially the ones obsessed with meaningless analytics, went bananas over this. Fast-forward to today, and not only did the Habs upset the Leafs, the Habs are now four games away from the Stanley Cup Final. As I always say in this space, say what you want about Pierre McGuire, but the man has forgotten more things about hockey than most of us will ever know.
Pierre's comments were in support of Canadiens GM Marc Bergevin, a Bergevin who is often criticized by both the Canadian media and Canadien media & fans alike. Now, when you look at the Habs, and in this copy-cat league, Bergevin has most likely started a new trend – load up on Stanley Cup champions.
I briefly discussed Bergevin's moves last time on this site and talked about how it were the Stanley Cup champion pedigree players, in guys like Corey Perry, Tyler Toffoli, Eric Staal and Joel Edmundson, that have been doing the heavy lifting. While Price has been solid throughout, without the veterans and bottom six players – Montreal may have been one-and-done, as their record may have suggested.
After making those comments last time around, I saw that John Scott, on his "Dropping The Gloves" podcast (a podcast I regularly listen to and you should too, if you have the time) pretty much echoed the same thing and reached a greater audience than I did. I'm not saying Scott read my thoughts and took them as his own, because after all, this is obvious to anyone whose head isn't buried into heat-map – Montreal has been lifted by their former Stanley Cup champs. (And when it comes to breaking down the nuts and bolts of hockey, John Scott and his co-host Tim are great at it. Get well soon Tim!)
I think moving forward, whether it's in the off-season or during a trade deadline, rather than just going for veteran help, whether it be role players of the sandpaper type or something else; GM's will particularly eye former Stanley Cup champions. Again, I said this last time, but when you break it all down, who added the better veterans – the Leafs (Simmonds, Thornton, Spezza, etc) or Montreal?
It's funny how winning changes things. For the majority of his tenure as the GM of the Habs, a tenure which first began in 2012; Bergevin has often found his name preceded by the word "FIRE". Now, he looks like a genius and I suspect will have started a new trend.
My biggest takeaway about the Habs run so far, even more so than the Islanders – things have broke their way. Whether it was the unfortunate injury sustained by John Tavares or the suspension of Mark Scheifele, the Habs have faced opposition that didn't have all of their best players on the ice.
In addition, let's face facts – Montreal finished closer to fifth place than they did to third place. Of the three teams they finished ahead of, Vancouver had a lost season, due to their issues with Covid. Ottawa is in a rebuild and one of the worst teams in the league. Calgary, who were thought to be a contender, and pardon the pun here, "flamed" out. However, you can only play under the circumstances that are given to you and Montreal has risen to the occasion during each series.
---
NEW YORK ISLANDERS VS BOSTON BRUINS
When I last left you, this series was tied at two games a piece, and now the series is over, as a result of three straight Islander victories, giving the Islanders a 4-2 series victory.
In regards to Boston's failure to win this series, there are three things, ON THE ICE, that stand out the most:
— Aside from Game 6, it felt like the Bruins could've had a 3-0 lead in any of these first periods. However, they repeatedly failed to score and blew chance after chance. Even when Boston took a 1-0 lead, they could never get the insurance goal, and just let the Islanders hang in there. It cost them.
— When Pastrnak hit that post in Game 5, a shot that he scores on 999/1000 times, I just felt it was another David Tyree play for the Islanders, as their luck, luck/bounces which you need in these playoffs, continued.
— Bruins netminder, in Tuukka Rask, was injured all series, yet despite not being at 100%, was tasked to win these games. While rookie Jeremy Swayman did play in this series, in relief for Rask in the third period of Game 5; Bruins head coach Bruce Cassidy never gave Swayman a start. It may have cost the Bruins.
And similar to Montreal here, the Islanders didn't get the Bruins at their best, as 2/3rds of the right side of the Bruins defense, in Carlo and Miller, were out. Eventually, with the Islanders targeting Charlie McAvoy all series, as if McAvoy kicked their dog, McAvoy was knocked out of Game 6. Once McAvoy went down, the Bruins defense imploded and the Islanders went on their merry way, eliminating the Bruins in six games, with a final Game 6 score of 6-2.
If there's anything I give the Islanders credit for, including their strong shutdown of "The Perfection Line", where only Marchand was a consistent factor; it were the way the Coliseum fans sang the National Anthem during Game 6. There's also some irony to this, and let me explain.
Whether Cassidy was right or wrong about his assessment of the officials after Game 5, (and I thought he was right) the second Cassidy called the Islanders "The New York Saints", I knew the series was over.
As talked about throughout these playoffs and as much as I hate to admit it, (I am always honest here with you guys though!) the Nassau Coliseum, BY FAR, has been the best playoff arena during these playoffs. Vegas, which has a boisterous arena in their own right, is a distant second.
Giving the Islanders, and their fans, fuel with the "Saint" comment, was like pouring a 55 gallon barrel of gasoline into a California wildfire. As I predicted on social media, (and many thought this, as this prediction wasn't "Nostradamus-esque") the Islander fans, like a shark smelling blood, were all over Cassidy's "Saint" talk.
Not only did you have fans dressed up as Saints, playing "When The Saints Go Marching In", wearing "NY SAINTS" shirts; (shirts which must've sold like hot cakes, in the drunken tailgate parking lot atmosphere at the Coliseum) you had the Coliseum fans trolling Cassidy during Game 6, by chanting "NY SAINTS!" all game. As if that crowd needed another thing to get rowdy about. Hell, even the New Orleans Saints got in on the action, where they showed support to the Islanders as well. That gives the Islanders two football teams behind them, as the NY Jets, who like many, have become Islander fans in 2021. And like these front-runner fans leaving their rocks – the Jets have also become regular attendees at the Coliseum.
As far as the irony here, it were the Saints, who got after and shunned their legendary Superbowl winning quarterback in Drew Brees, for <GASP> wanting to stand and NOT kneel during the National Anthem. After the kneeling and unpatriotic New Orleans Saints showed their support for the Islanders, this happened:
The Islanders fans put on for a solid anthem 🇺🇸pic.twitter.com/Ldp2o36mwP

— FromTheStadium (@FromTheStadium_) June 10, 2021
Two immediate thoughts here. One, yes I hate the Islanders, but Nicole Raviv, who has been singing the anthem at the Coliseum, has been amazing. Unlike the slob in Boston, who wore a mask when he sung the anthem; Raviv is mask-free and belts out the anthem with pride. For a song about liberty and freedom, it made me shake my head as the singer in Boston had a "Bane" like mask on while singing. Such pandering, especially when the fans behind him didn't have any masks on. Am I to assume that the singer in Boston isn't vaccinated?
Secondly, while I don't like to dive into the political waters with my writings, (and I know the mask thing is a political thing, but it's also a way of life topic as well) I have always stood and respected the flag. I don't care what anyone says, how anyone tries to defend it or anything else you want to say – I will always stand for the flag and national anthem. That's me and I won't change my stance on that topic. It's also why I love Canadians, who not only stand for two anthems during many games during a season, but when the sound goes out, will proudly sing the US National Anthem on their own, as was evident during a 2017 playoff game in Edmonton.
I thought Raviv did a masterful job in getting the Coliseum fans to sing along with her. It was the second best thing I ever saw in that dump, with the first thing being this:
As far as the third best thing I saw in that building – Summerslam 2002!
Between Raviv getting the crowd engaged right away (and really, anyone could've got that crowd going) and with the Cassidy comments, the Islander fans at the Coliseum were the equivalent of fans you'd see at a big European soccer match. I can't lie – I was jealous.
And after the Islanders won, those fans were hugging and giving high-fives to Isles owner Jon Ledecky, a Ledecky who sits with his fans in the arena. Can you ever imagine hearing Ranger fans salute James Dolan and carry him on their shoulders? I don't think so!
This Saints thing will take a life of its own now and now it's up to Tampa to pin the Isles on the cross. We'll get to Tampa vs the Islanders in just a second here, as we have one more series to recap.
---
VEGAS GOLDEN KNIGHTS VS COLORADO AVALANCHE
While I've predicted a Stanley Cup Final of Vegas vs Tampa this whole time, needless to say, something big is going to happen in Colorado, as after the Avalanche took a 2-0 series lead, the Vegas Golden Knights won the next four games of the series, enroute to their 4-2 series victory.
And oh, my condolences to my poor friend Scott L., who is a Boston transplant now living in Denver, and who roots for both the Bruins and the Avalanche, two teams that had leads in their respective series, only for both teams to blow those leads and lose in six games.
If there's anything truly shocking to me about this series, it's the fact that the Minnesota Wild pushed and tested the Golden Knights more than the Colorado Avalanche ever did, you know, the same Colorado Avalanche who were the odds-on favorite to win the Stanley Cup this year:
Last blog, I defended Pete DeBoer's decision to go with Robin Lehner in game one of the series, after the exhausting seven game set with Minnesota. A week later, DeBoer looks like a genius, as behind Marc-Andre Fleury, the VGK took Games 3-6. For Colorado, they will be kicking themselves after Game 3, as Vegas scored two late third period goals, to escape with a 3-2 victory and making the series 2-1, in favor of Colorado. After a Game 4 blow-out in favor of Vegas, Vegas edged Colorado in Denver during Game 5, after Mark Stone scored an OT GWG – and just 50 seconds into the overtime period.
On Thursday June 10th, Vegas finished off Colorado once and for all, with another score that suggests a blow-out, with a 6-3 victory. In the final game of the series, the teams traded goals, until Alex Pietrangelo provided some heroics with only 18 seconds remaining in the second period, pushing the score to 4-3, in favor of Vegas. Will Carrier would add an insurance goal in the third period, and Max Pacioretty iced the Avalanche with an empty net goal, as Vegas took Game 6, the last game of the series, and by a final score of 6-3.
Colorado's loss to Vegas isn't like the loss Toronto suffered to Montreal. Far from it. However, for a team that was basically five minutes away from going up 3-0 in the series, and with the team being anointed as the Cup favorites, this loss will sting for the Avalanche. It's tough for Colorado, but while I see some roster changes, Colorado can use the Nazem Kadri suspension as an excuse. However, at this point of the season, one lost player, especially a player like Kadri, shouldn't make Colorado look useless and defeated.
The story of this series, was that after an impressive Game 1, Colorado's top line of Rantanen/MacKinnon/Landeskog faltered a bit. Vegas was able to stop them. In addition, despite Grubauer finishing as a Vezina finalist this year, (along with Marc-Andre Fleury and Andrei Vasilevskiy) Grubauer looked like the Grubauer from the 2018 Stanley Cup Playoffs, when he was with Washington and was quickly yanked after two games, in favor of Braden Holtby.
I don't know what it is. Maybe Colorado got too full of themselves after Game 1. Conversely, maybe Game 1 was a wake-up call for Vegas. In either event, as Colorado returns to Denver and cleans out their lockers, there are two things they won't forget – blowing Game 3 and the huge defensive gaffe made by Ryan Graves in the overtime of Game 5, which led to Mark Stone's GWG.
Going into this series, whatever team lost would have a ton of regrets and "what if?" questions on their hands. The winner of this series would be heavily favored over Montreal. Only one team can win the Stanley Cup and for Colorado, this new core hasn't been able to replicate the success of the Joe Sakic and Patrick Roy years. Maybe Colorado needs their new Ray Bourque of this generation?
For Vegas, they will be licking their lips now, as they can now sniff the Stanley Cup Final. More on Vegas vs Montreal to come.
When it comes to my predictions during these playoffs, I went 4-4 in the first round, for a winning percentage of .500. In the second round, I went 4-0. (Of note, for as much as I hate them, I did predict the Islanders to advance over Boston!) I just hope I am right about the Islanders again in the third round, where I'm predicting them, and as you may know, to lose and to lose big-time!
With the second round now complete, let's take a look at the "Final Four" here and let's hope the NCAA doesn't sue me for using that phrase!
---
TAMPA BAY LIGHTNING VS NEW YORK ISLANDERS
In case you're new here and haven't figured it already, my name is Sean McCaffrey and I hate the New York Islanders. (Hi Sean!) However, I can look at the Islanders realistically, which is why I predicted them to beat the Bruins in round two. (To be fair, I did pick the Penguins to beat the Islanders in round one though!)
While I do think Montreal will do better than what most people will predict, this is the "A" series of this semi-final round. I've been saying Tampa will repeat and win the Cup again all season long, so I'm not going to differ from my original opinion here.
There are so many ways to tackle this series, where you have to look at the path these two teams took. It is my opinion that Tampa faced the stiffer competition thus far, in their eliminations of both the Panthers and Hurricanes. I thought the Islanders have got a ton of luck so far, including a shakier-than-Michael J. Fox goalie in Tristan Jarry in round one, and a beat-up defensively Boston team in round two. While I wouldn't say that the Islanders aren't "battle-tested" or anything like that, I just think Tampa is more prepared.
When it comes to last year, which is the last time these two teams played; if you're an Islander fan, you will use the playoff format from last year, and the travel from Toronto to Edmonton, as excuses for the Islanders loss. In addition, you'll also say that Lou Lamoriello has beefed up the team, both in net and with the additions of ex-Devils in Zajac and Palmieri. And when it comes to this year, the Islanders are definitely better now than they were last year, despite the loss of team captain Anders Lee. There's also the whole revenge factor too. And yeah, that Henrik Lundqvist/Ranger killer, in Jean-Gabriel Pageau, has turned into one hell of a playoff player. All of this is 100% true.
What is lost when Islander fans make excuses about last year, is the fact that Steven Stamkos didn't play in that series at all. When it comes to the respective team captains of this series, Stamkos is in and Anders Lee is out. Obviously, I think this helps out Tampa even more.
As much as I hate to say this, (I preface a lot of my Islander comments with those words!) the Islanders have all the makings of a Stanley Cup champion. However, like the Panthers and like the Hurricanes, the Islanders are playing a Tampa team that may be the middle of a mini-dynasty here.
I know I've talked a lot about Tampa on this site, but really, they are built to win now and that 2019 upset to Columbus changed them. (And yes, no matter what you say, despite the 2020 Stanley Cup win for Tampa, that loss to CBJ was inexcusable.)
Yes, you can say I'm an Islander hater, but I feel they've gotten a ton of luck so far. In the case of Tampa, they have so many weapons and have won in so many different ways. Whether it are offensive explosions, winning the one-goal games, getting shut-outs out of Vasilevskiy, getting goals from their stars or getting goals from their bottom six – Tampa can beat you in multiple ways. For the Islanders, they really only capitalize on mistakes, mistakes made by the opposition, which are incurred after the Isles strong defense creates them.
I really want to be braggadocious here, and say the Bolts in four. I mean, that's what I'm rooting for anyway! However, I see the Coliseum swinging a game here, as fans are making more of an impact during these games than ever before.
It's funny, I had one Ranger fan, who is extremely nervous about the Islanders winning the Stanley Cup, say to me, "The Islanders have improved so much and improved more than Tampa." To that I say – what did Tampa really have to do to improve? They have the best goalie in the league, the best defenseman in the league, and get scoring from everywhere. And had Kucherov not done his thing, who knows, maybe he's a Hart Trophy candidate this year too, where at the present moment, he's currently a contender for the Conn Smythe. And let's not forget that Tampa are the reigning Cup Champs too!
For the Islanders, I think Seymon Varlamov gets the nod in net. If things get hairy, then I see Barry Trotz going to Ilya Sorokin. For the Islanders, they are now facing the league's top netminder, as in this series, they won't face a nervous Tristan Jarry or an injured Tuukka Rask.
The Islanders have done an excellent job of shutting down the stars of opposing teams, and I'm sure they will employ the same strategy they used on McAvoy on Hedman. However, Tampa has more star power than Boston and Pittsburgh. Another ingredient that you need to win playoff games is secondary scoring and Tampa gets a lot of that. For all the talk about Stamkos, Kucherov and Hedman – Brayden Point, Ondrej Palat and Alex Killorn all bring it too.
Defensively for Tampa, of course they'll have to watch out for Mat Barzal. They'll also have to worry about the Islanders Killer B's line of Brock Nelson/Josh Bailey/Anthony Beauvillier. And of course, the Islanders identity line, who perhaps is the best fourth line in all of the league, in Martin/Cizikias/Clutterbuck are something to watch out for too. That said, Tampa, unlike the Islanders previous opponents, can stand tall with Colton/Johnson/Maroon on their fourth line.
I think this will be an incredible series, and of many tight games. While I'd love a series of 8-2 games (Tampa won last year's Game 1 by that score) I think we'll see a series of one-goal games.
I know this sounds redundant, but Tampa has been there before, knows how to win and could be the next Pittsburgh or Chicago of this salary cap era. Of the three opposing teams remaining, I think the Islanders would've fared better with Montreal or Vegas. To play one of those two teams, the Islanders will face their strongest test yet, a test I see them failing.
The prediction: Bolts in 5.
And oh, a big nice "FATHER FINK YOU" to all of my Islander fan friends, including Tom M.! You know I like you anyway! (To Tom's credit, he deals with all of my trolling.)
---
MONTREAL CANADIENS VS VEGAS GOLDEN KNIGHTS
By now, you know that I'm predicting Vegas to win this series, so I won't drag you along here – I think Vegas wins this in six games.
When it comes to the Cinderella Canadiens, NO ONE, not even Canadien fans, had the Habs knocking off Toronto. As talked about earlier, the majority of "experts" also had the Jets knocking off the Habs. Once again, when you scour the internet, you'll see everyone predicting Vegas to win this series – just as I am.
While many people will talk about the Canadiens winning the weakest division, while Vegas won the strongest division, I do think the Canadiens won't go down easy. I think travel and Montreal's hometown crowd will help Montreal in this series, a series which I'm dubbing as "The Party Town Series".
Yes, I'm a diehard Rangers fan, but I love hockey. If I had the money to burn, and if I were allowed into Montreal (I still believe the Montreal border is closed off to Americans that aren't hockey players and/or celebrities right now) I would attend every game of this series and enjoy the off-days in-between.
As someone who as been to 24 NHL cities, and a greater number of NHL arenas in my lifetime; when it comes to the best arenas, party-towns and best places to vacation in throughout the league, without question, the top two cities to me are Montreal and Vegas. Despite the short tenure of the VGK in the NHL, their fan-base is as great as any in the league, including Montreal's, the team with the longest tenure in the league.
In Year 4 of the successful Vegas experiment, the VGK have become a playoff perennial contender, where now, they are the biggest odds-on favorite to win the Stanley Cup. While I don't know what the odds are for this series as of this writing, it wouldn't shock me to see Vegas go as high as a -600 favorite.
Montreal, ever since the win over Toronto, have not only over-achieved, but to use a phrase straight out of Vegas here, are "playing with house money".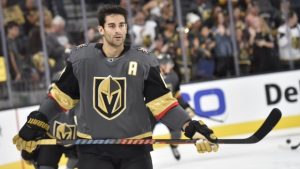 There will be three major story-lines going into this series. The first story-line is the "David vs Goliath" story-line, where ironically it's the four-year old Vegas team as "Goliath", with the storied Montreal Canadiens playing the role of Mighty Mouse here. The second story-line will be about the two Canadian goaltenders, in MAF and Carey Price, who are arguably the two greatest goaltenders of their generation. (Henrik Lundqvist fans may have something to say here, in regards to Lundqvist vs Price. MAF has both of them trumped in my eyes.)
However, the third, and perhaps the biggest story-line here, is Max Pacioretty, the former captain of the Canadiens, who may or may not wanted out of Montreal and was traded to Vegas prior to the 2018-2019 season. Similar to the story-line of Zdeno Chara vs Boston earlier in these playoffs, this Pacioretty vs Montreal story-line will get equal, if not greater attention here, due to the stakes.
Going into each series for Montreal, the top talking point was Carey Price. Now, it's not only Price, but the contributions Montreal has received from their Stanley Cup veterans and rookie Cole Caufield. For Vegas, they've been built to win now ever since their inception, and there is no time like the present to get it done.
When it comes to the goaltenders, both Price and MAF know how to turn it on. However, when you look at the skaters in front of them, Vegas is obviously deeper and despite their short tenure in the NHL, have been through the heartbreak with this core, whether it be the five game Stanley Cup loss to Washington, or that disastrous Game 7 BS five minute major penalty against the Sharks. While I don't expect Montreal to feel entitled or "just happy to be there", I think this is the end of the road for them.
If there's anyway for Montreal to steal this series, it will be Carey Price adding to the woes Vegas has displayed during their last two playoff runs, including this one, when it comes to the topic of scoring. However, as was evident during their most recent playoff wins, Vegas was able to fix this error and was able to light up a Vezina candidate in Phillip Grubauer.
As said, I'm taking Vegas in six here, but if Montreal somehow won this series, I wouldn't be as shocked as I was after Montreal knocked off Toronto.
---
As we wind down here, as I write these words, the NHL has announced the schedule for the two semifinal series.
Here you go:
Tampa Bay Lightning (2) vs. New York Islanders (3)
Sunday, June 13, 3 p.m.: Islanders at Lightning | NBC, SN, CBC, TVAS
Tuesday, June 15, 8 p.m.: Islanders at Lightning | NBCSN, SN, CBC, TVAS
Thursday, June 17, 8 p.m.: Lightning at Islanders | NBCSN, SN, CBC, TVAS
Saturday, June 19, 8 p.m.: Lightning at Islanders | USA, SN, CBC, TVAS
*Monday, June 21, 8 p.m.: Islanders at Lightning | USA, SN, CBC, TVAS
*Wednesday, June 23, 8 p.m.: Lightning at Islanders | NBCSN, SN, CBC, TVAS
*Friday, June 25, 8 p.m.: Islanders at Lightning | NBCSN, SN, CBC, TVAS
---
Vegas Golden Knights (1) vs. Montreal Canadiens (4)
Monday, June 14, 9 p.m.: Canadiens at Golden Knights | NBCSN, SN, CBC, TVAS
Wednesday, June 16, 9 p.m.: Canadiens at Golden Knights | NBCSN, SN, CBC, TVAS
Friday, June 18, 8 p.m.: Golden Knights at Canadiens | USA, SN, CBC, TVAS
Sunday, June 20, 8 p.m.: Golden Knights at Canadiens | NBCSN, SN, CBC, TVAS
*Tuesday, June 22, 9 p.m.: Canadiens at Golden Knights | NBCSN, SN, CBC, TVAS
*Thursday, June 24, 8 p.m.: Golden Knights at Canadiens | USA, SN, CBC, TVAS
*Saturday, June 26, 8 p.m.: Canadiens at Golden Knights | NBCSN, SN, CBC, TVAS
---
In other words, no hockey for 48 hours! What is a boy supposed to do?
For those looking for more hockey talk, this past Monday night, "The Blueshirt Underground Show" returned with their latest episode. To watch it, click the play button below:
If you haven't already, subscribe to this blog for the next update:
---
Call it fate, call it immaterial, but June 13th is my birthday, which is Game 1 of the Islanders/Lightning series. You know what I want for my birthday this year – a complete Tampa annihilation of the Islanders! And what's with the 3PM start time? Is the NHL afraid of going head-to-head with "Bar Rescue" or "Fear The Walking Dead"?
Enjoy the weekend. I'll be back sometime next week, with perhaps news and analysis about the next coach in Rangers history!
Stay FABULOUS my friends.
Until then, and as always here, thanks for reading and…
LET'S GO RANGERS!
Sean McCaffrey
BULLSMC@aol.com
@NYCTHEMIC on Tweeter