Greetings and salutations everyone and welcome to another blog here on BlueCollarBlueShirts.com. As I've been saying for the past month now on this site, there's never a slow news day! With all the news released by the NHL today, in a month's time, which would be August 11th, if everything goes according to plan, the Stanley Cup play-in round will be complete and we will know the first round pairings of the 2020 Stanley Cup Tournament.
There's a ton of NHL news, notes and information to dive into tonight. After getting through the official NHL news segment of the blog, I'll get into a poll that "The Athletic" recently did, where they ranked the 32 NHL arenas in the league. (Isles having two arenas, hence 32 arenas and not 31.) After that, I'll have a few Rangers news & notes, including some more information concerning Lindy Ruff crossing the Hudson River. l will then close off tonight's manifesto with a Tony DeAngelo "Watch Your Tone" podcast recap.
But of course, and as usual, here are my last few blogs, in case you missed them: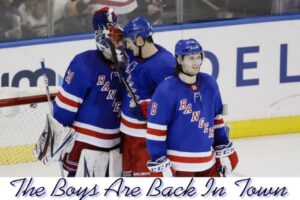 ---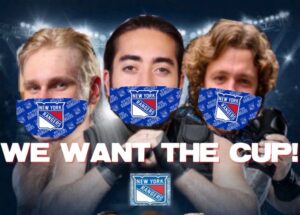 ---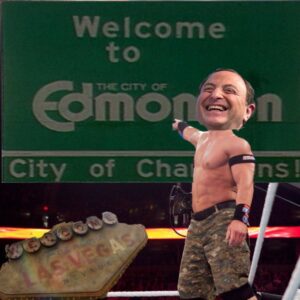 ---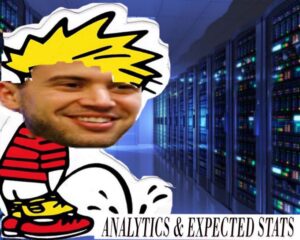 ---
Over the past few blogs, I talked about how the NHL & NHLPA have agreed to terms and all that was left was putting pen to paper. On Friday, July 10th, everything was made official, as all the i's were dotted and all the t's were crossed. The league will resume play on August 1st. In fact, as I'll soon get into, the league even announced all the dates/schedule for the first 10 days of the league's return.
Here's what the NHLPA had to say about the CBA ratification, courtesy of https://www.nhlpa.com/news/1-21888/nhlpa-ratifies-new-cba-with-nhl-and-resumption-of-2019-20-season:
TORONTO (July 10, 2020) – The National Hockey League Players' Association (NHLPA) membership has ratified the new Collective Bargaining Agreement (CBA) with the National Hockey League (NHL) and the resumption of the 2019-20 season. With the NHL also having ratified the CBA today, the agreement comes into effect immediately.

---
Here's what the other side had to say, in the NHL, which had a much lengthier statement & outlined the major talking points agreed to, via https://www.nhl.com/news/nhl-nhlpa-ratify-cba-extension-through-2025-26-season/c-317377214:
The NHL and NHL Players' Association each ratified a four-year extension of the NHL/NHLPA Collective Bargaining Agreement, through the 2025-26 season, the League and union announced Friday.

The sides also ratified plans to resume play Aug. 1 at centralized hubs in Toronto and Edmonton as part of the NHL Return Play Plan.

"Today, the NHL and the NHLPA announced a significant agreement that addresses the uncertainty everyone is dealing with, the framework for the completion of the 2019-20 season, and the foundation for the continued long-term growth of our league," NHL Commissioner Gary Bettman said. "I thank NHLPA Executive Director Don Fehr and Special Assistant to the Executive Director Mathieu Schneider, the more than 700 NHL players — particularly those who worked on our Return to Play Committee — and the NHL's Board of Governors for coming together under extraordinary circumstances for the good of our game. While we have all worked very hard to try to address the risks of COVID-19, we know that health and safety are and will continue to be our priorities. We know that all of our fans are excited about our return to the ice next month, and that has been our goal since we paused our season on March 12."

The NHL Board of Governors and the NHLPA membership completed their ratification votes on the extension and the protocols for Phases 3 and 4 of the Return to Play Plan on Friday.

"This agreement is a meaningful step forward for the players and owners, and for our game, in a difficult and uncertain time," Fehr said. "This would not have happened but for the enormous contributions that the players made throughout, particularly those who served on the Negotiating and Return to Play Committees, as well as those on the Executive Board. "I also thank Gary Bettman, Bill Daly and the NHL staff for their efforts towards finding solutions to the problems we face. Most importantly, we are pleased to be able to bring NHL hockey back to the fans. We look forward to the NHL's continued growth here in North America and on the world stage."

Bettman and Fehr will hold a press conference Saturday at 1 p.m. ET that will be streamed on NHL.com and its social platforms.

Training camps can open in the teams' local markets on Monday, which is the start of Phase 3. The 24 teams participating in the Return to Play Plan will travel July 26 to the two hub cities — 12 Eastern Conference teams to Toronto and 12 Western Conference teams to Edmonton — where they will begin play Aug. 1 with the Stanley Cup Qualifiers, which is Phase 4.

Play will resume with 16 teams paired in eight best-of-5 series and a round-robin among the top four teams in points percentage in each conference to determine seeding for the Stanley Cup Playoffs. The advancing teams will remain in Toronto and Edmonton for the first two rounds of the playoffs.

Edmonton will be the site of the Eastern Conference Final, Western Conference Final and Stanley Cup Final. The conference finals are tentatively set to begin Sept. 8; the Cup Final is scheduled to begin Sept. 22 and will end no later than Oct. 4.

Each of the eight teams eliminated from the qualifiers will have an equal chance (12.5 percent) at the No. 1 pick in the 2020 NHL Draft in the Second Phase of the NHL Draft Lottery. That drawing will be held Aug. 10. The 2020 NHL Draft is scheduled for Oct. 9 and 10.

The free agency period this off-season will begin after the NHL Draft and Stanley Cup Final are completed.

The CBA extension ensures labor peace for the NHL teams and players for six seasons following this one. That will enable the League and union to chart long-term plans for an international calendar and events including the Winter Olympics, NHL All-Star Game, NHL Winter Classic and NHL Stadium Series.

The existing CBA, ratified in January 2013, was scheduled to expire Sept. 15, 2022. With this extension, it will expire Sept. 15, 2026.

Highlights of the agreement include:

— The NHL salary cap will remain at $81.5 million for the 2020-21 season with provisions for it to increase incrementally in the following seasons if hockey-related revenue reaches certain thresholds.

— Escrow (the percentage withheld from player salaries and placed in an account used to calculate a 50-50 split of hockey-related revenue) will be capped at 20 percent for the 2020-21 season, 14-18 percent in 2021-22, 10 percent in 2022-23, and 6 percent in 2023-24, 2024-25 and 2025-26.

— A year will automatically be added to the CBA, through the 2026-27 season and expiring Sept. 16, 2027, if after the 2024-25 season the players' escrow debt exceeds $125 million but is less than $250 million.

— NHL players will return to Olympic competition at the 2022 Beijing Games and the 2026 Milano Cortina Games, pending agreements being reached with the International Ice Hockey Federation and International Olympic Committee. NHL players did not participate in the 2018 PyeongChang Olympics after competing in the Winter Games in 1998, 2002, 2006, 2010 and 2014.

— Players will defer 10 percent of their salaries for the 2020-21 season that will be paid out in equal installments over three seasons beginning in 2022-23.

— The playoff bonus pool will double this season from $16 million to $32 million. The compensation to each player will increase each round.

— The NHL minimum salary will increase from $700,000 to $750,000 in 2021-22 and 2022-23, and $775,000 in 2023-24, 2024-25 and 2025-26.

— The maximum entry-level salary will increase from $925,000 for 2019, 2020 and 2021 NHL Draft picks to $950,000 for 2022 and 2023 NHL Draft picks, $975,000 for 2024 and 2025 NHL Draft picks, and $1 million for 2026 NHL Draft picks.

The NHL lost games prior to ratifying the past three collective bargaining agreements, including the entire 2004-05 season, and the first three months of 2012-13 and 1994-95 (34 games per team).

The NHL and the NHLPA each declined its option to reopen the existing agreement in September 2019, which would have triggered its expiration on Sept. 15, 2020. The sides instead decided to continue discussions about an extension that began during the 2019 offseason.

Negotiations continued after the NHL paused this season March 12 due to concerns surrounding the coronavirus and have been a part of the process of determining the Return to Play Plan. Those talks culminated Monday with an announcement of an agreement in principle on a memorandum of understanding.

Ottawa Senators defenseman Ron Hainsey, Edmonton Oilers center Connor McDavid, Winnipeg Jets center Mark Scheifele, Toronto Maple Leafs center John Tavares, and Philadelphia Flyers right wing James van Riemsdyk were the players on the Return to Play Committee.

---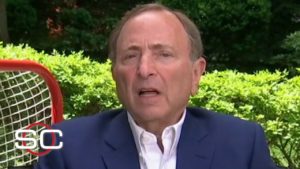 Off puck-drop here, let me now cement what I've been saying for a while now. The way Gary Bettman has handled this whole pandemic, which includes the league's return to play plans & a new CBA ratification, well to me, this has been Gary Bettman's finest hour.
I'm not here to rah-rah for Bettman or forget everything else that has happened under his watch. All I'm saying here, is that right now, here in 2020, facing unprecedented times and a world of a great unknown, Bettman has navigated these extremely choppy waters with extreme precision. When Bettman eventually steps down and people go to recap & talk about his career, while all the lockouts/work-stoppages must be talked about, you can't ignore the way he's handled everything thrown at him and the league in 2020. He's been a leader and a uniter.
I know some people would've been okay with Bettman shutting down the league for the rest of the 2019-2020 season. However, financially, for the players who gave it their all this season and for the prestige of the Cup, that would've been bad. It could've also meant a delay in CBA talks too. Instead, Bettman took the wheel and steered & veered the league into the right direction, with hopefully many sunny and clear sky days ahead. The next hurdle for Bettman to address now, is the league's next national television contract in America, which in turn, will boost up the salary cap number in future seasons. Due to Bettman's age and tenure at his position, the American TV deal may be his next last great achievement.
It's amazing when you think about this – we went 4 months without the NHL. In August, it will be 24/7 hockey, noon-to-past midnight. Then, with the NBA & MLB back & the eventual NFL return, along with the UFC who has been back, the sports world is going to look like Times Square on NYE.

Our poor couches. We just went through a quarantine/shutdown (which still pretty much exists in some parts of this country today) where all we did was watch Netflix, Amazon Prime and anything else that may have suited your fancy. Just when you thought you could take some pressure out of the ass indentations on your couch, the wide-world of sports is coming at you faster than the most souped-up automobile in all of NASCAR.
For NHL fans, pretty much the entire month of August will be a 24/7 marathon of hockey, where the league will only take a break for minimal sleep. I feel bad for all these real reporters. After trying to generate material on their blank monitors for the last four months, August of 2020 will be a never-ending joy-ride of just trying to keep up on everything. And with games coming at us at a rapid-fire pace, fans may only be able to read these articles & keep up with everything only during intermission breaks!
I also want to add this – in September, you will have the NHL, NFL, MLB, NBA, UFC, Horse Racing & NASCAR all going at once. I would love to know what the advertising budget of a company like Budweiser is during all of this!
And oh, if you're a degenerate sports gambler, you may as well start trying to find a nice refrigerator cardboard box now. Actually, scratch my last paragraph where I used Budweiser's advertising budget as an example. I'm more interested in seeing the advertising budget of DraftKings, FanDuel & William Hill. Who will spend more money in these next two months – beer companies or gambling/daily fantasy outfits? It's gotta be the gambling sites, right? Oh my, has the world changed from years ago.

On my past blogs, which you can read with the links provided at the top of this blog, I pretty much recapped all of the talking points in the new CBA. I don't want to rehash that all here, especially with these blogs being long enough already. I just want to focus on the new information that was provided on Friday in this blog. That said, outside of the CBA ratification now being 100% official, the biggest story from Friday, is the fact that the NHL announced the schedule of the play-in round. Let's take a look.
---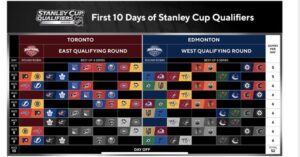 I know all the other sports are coming back, but even if it were only the NHL returning, these casinos/sports-books/daily fantasy sites have to be salivating right now. You got 5+ NHL games a day, for nine straight days, and that should continue when the first round of the 2020 Stanley Cup playoffs begin after the play-in round is complete. Think about all these daily 5+ game parlay wagers that will be made alone!
On the Ranger end of things, we now know all the dates for their best-of-five game series with Carolina. Those dates are the following:
— Saturday, Aug. 1: Rangers vs. Hurricanes (Game 1)

— Monday Aug. 3: Rangers vs. Hurricanes (Game 2)

— Tuesday, Aug. 4: Hurricanes vs. Rangers (Game 3)

— Thursday, Aug. 6: Hurricanes vs. Rangers (Game 4, if necessary)

— Saturday, Aug. 8: Rangers vs. Hurricanes (Game 5, if necessary)

One takeaway here, while all of these games will be played in Toronto, the NHL is using home/away status for teams. I brought this topic up on a prior blog, in regards to the tax exemption the Rangers get by playing all of their home games at M$G. (This is why the Rangers are always the away team during the outdoor games.)
Knowing that the Rangers will have "home" games during this tournament, I wonder if the city of NY gave MSG/NYR the okay here? After all, it only takes one sniveling lawyer to try to fight the tax exemption status here. I'd imagine there has to be something signed here, because as frivolous of a lawsuit it would be, on behalf of the city if they chose to pick a fight here, you can't rule out anything anymore; especially with a full-fledged moron like Bill Deblasio running NYC at the present time.
For what it's worth, while I haven't seen any reporter mention it yet, I've been told on social media that the contract that MSG has with NYC, includes an "acts of god" clause, which would include this COVID-19 pandemic. However, with how ungodly NYC has been these days, I'm sure the Rangers & MSG had to double-check with NYC, just to be sure!
Now take a breath, because there's still so much to get into!
On Thursday, July 9th, news concerning where these teams will stay, while playing in this tournament, was broken. If you look at the graphic above, you pretty much have all the play-in teams in one place, and the teams guaranteed to play in the first round in another hotel. Of note, the Pittsburgh Penguins are the exception here, as they are staying with the play-in bye teams.
On the Penguins real quick, you can play the conspiracy theorist, and say "THE LEAGUE IS CODDLING CROSBY AGAIN!" However, and I don't know if this has been reported yet, as this is me just free-styling here, the Penguins are the highest seed of the play-in teams, thus meaning, on paper (and we all know that really means nothing, just look at the two #1 seeds from last year's playoff tournament) to advance to the 2020 Stanley Cup Tournament.
While I get the logic for keeping the top four teams away from the teams in the play-in round, I wonder if we'll get any shenanigans here. In the past, we've heard stories about fire alarms being pulled in hotels where a road playoff team is staying. While there are quarantine and social distancing rules in effect for all of these hotels, players will be using hotel restaurants, gyms and spas. As many have said on social media, we need a "Big Brother" camera at these hotels! (And I'd definitely have cameras on every fire alarm in each hotel too!)
---
And now, a few rapid-fire things, before getting into our next major topic.
The following comes from TSN reporter, Frank Seravalli:
From NHL press release tonight: "Teams participating in a best-of-five series during the Stanley Cup Qualifiers are considered to have made the postseason and participated in a postseason series."
In other words, should CZAR IGOR get the net on August 1st, he will then officially have made his first ever NHL playoff start. For the sake of debating and for future historians, stats accumulated here will be attributed to each player's playoff statistics. For Ranger fans, you can now say that Artemi Panarin made the playoffs in his first season as a Ranger.
This also comes from Seravalli:
In case you were wondering, hearing #NHL BOG vote was unanimous in favor of ratifying CBA and RTP plan. Hearing #NHLPA membership voted 502-135 in favor of ratifying full CBA and RTP package. That's nearly 79 per cent in favor.
And lastly from Seravalli:
Aug. 10 is slated as a total day off in the hub cities for players – a day when Phase 2 of the Draft Lottery takes centre stage. One of the eight teams eliminated days earlier will go home with the No. overall 1 pick.
I told you, the NHL news is coming as fast as furious as diarrhea after eating a White Castle slider with Taco Bell meat!
Let's switch gears here, and look at a recent poll printed by "The Athletic".
---
When "The Athletic" printed the results of their NHL Arena Rankings, I saw a ton of talk about this all over social media. In fact, as you'll soon see below, Tony DeAngelo & his crew, talked about this list on the latest episode of "Watch Your Tone". In about 99% of these debates that I read or heard, including the WYT podcast, the biggest factor was omitted in every talking point – THIS LIST WAS CREATED THROUGH THE EYES OF THE MEDIA. The people who made this list/voted were ONLY voting on arenas based on media accommodations. Long story short – this list isn't from a fan's perspective!
As far as this list goes, who am I to argue how the media feels? They know what they like and what's better than what for them.
As a fan, I can't give a 100% assessment of this list, from a fan's point-of-view, because I have not been to every arena in the league. I've been to 75% of them, and in the case of Edmonton and Detroit, I visited their previous arenas, in the Rexall Arena & Joe Louis Arena, respectively. I have not visited the new arenas in Detroit or Edmonton yet.
If I can add anything about Edmonton & Detroit, it's that I would never stay in the city of Detroit. You're better off staying at a casino in Windsor, a ten minute bus ride from the Pizza Arena in Motown. In the case of Edmonton, Edmonton is a great city, with great people, but you will freeze your balls off during your stay.
All I can truly say here with confidence and from my experience, which is from a fan's point of view, Las Vegas & Montreal should be number 1 and number 2, and if you wanted to flip-flop them, I'd have no problem with that either. Both arenas are great, and really, both cities are great too.
I will say, as outlined 7867878978967896789 times on this site already, M$G is one of the absolute WORST arenas in the league, from a fan's perspective. It's very expensive. There are obstructed seats. Some fans can't see the scoreboard. It's quiet. It's not fan-friendly. The second rotunda during an intermission is like trying to navigate a herd of "Walking Dead" zombies. There are no beer vendors in the aisles, as opposed to other arenas where you're inundated with people hawking beer. (For whatever reason, only cotton candy is offered by vendors for fans in their seats. I don't know any adult that is wolfing down sugary shit on a stick, nor would want cotton candy over a nice brew, while at a game!)
If you fast-forward to the end of the list, I totally understand putting wherever the Islanders call home & Ottawa at the bottom. To me, Barclays, bar none, is the worst arena for a hockey fan in the league. However, I don't think the Coliseum is as bad, but as described on past blogs, I have an affinity for that dump. I totally get why the media would hate the Nassau Coliseum, as it's outdated and doesn't offer 10% of the luxuries that the other arenas offer. However, as a hockey fan, there's not one bad seat in the house, which is a complete 180 when you talk the Barclays.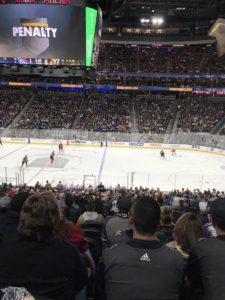 From a fan's eye point-of-view, if I was making a list like this, I would certainly bump up Nashville, New Jersey, Tampa & Florida. For starters, Nashville is just amazing and when you consider where the arena is and that huge party scene there, only Vegas can compare to that environment.
When it comes to the Devils barn, there's not one bad seat in the house. However, where the arena is, just like NVMC vs Barclays, it's a complete 180 from Nashville. However, once inside, "The Rock" is as good as any arena. Plus, tickets are cheap.
If Vegas & Montreal are the top two arenas in the league, Tampa is a close #3. The area & atmosphere outside the arena is great. Furthermore, for $100, you can get VIP treatment, which includes free beer & food, and access to a cigar bar. What's better than that? Plus, there's not one bad seat in the house, and I've been to that arena four times, where I had different seats on each occasion.
When it comes to the Panthers, due to hockey not being big there, you can sit really good and for really cheap. The same goes for the Gila Arena in Arizona. However, with the Panthers, there's nothing around that arena to do at all. In Arizona, the arena is located inside of a huge outdoor shopping mall, with plenty of things to do before and after the game.
Anyway, like most lists, this list was used to spark debate and drive web traffic. It's a nice topic to talk about.
Moving on, Ranger news!
---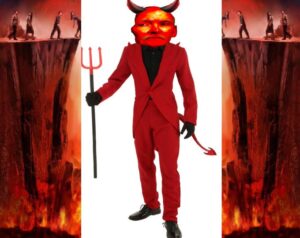 I recapped the bulk of the Lindy Ruff to New Jersey stuff in my last blog. Refer to the links at the top of this blog for more.
Just to give you the fall-out from my last blog, it is now official – Lindy Ruff is done in New York and is now the head coach of the NJ Devils.
Here's what the Rangers had to say:
I think it would've been cool if the Rangers added, "we'll kick your ass next year." However, I assume that wouldn't be professional.
As I speculated on my last blog, both Peter Laviolette & Gerard Gallant were talked to by the Devils, but both ex-head coaches wanted more money & years than Ruff accepted. In other words, Ruff wasn't the first choice, he was the best choice, in the eyes of the Devils, of the remaining candidates available. Furthermore, Ruff has a great relationship with new Devils GM Tom Fitzgerald, which also factored into the hiring.
The Devils issued a press release on their website about Ruff's hiring. In addition, NHL.com has a story about Ruff here: https://www.nhl.com/news/lindy-ruff-embraces-devils-youth-after-being-hired-as-coach/c-317367402
Truth be told, I really don't care what Ruff has to say about going to the Devils or the Devils in general. I can't even wish either party good luck. I hope they suck for the remainder of time. All I'll add on this here, is that Ruff said he found his time with the Rangers "as a break". I can twist his words around here, but I get what he means – he didn't have to live under the pressure cooker that he was used to for years. I just mention this quote, because I've seen some Ranger fans blow up over it. To me, it's a non-story and some fans are just trying to make a story out of it.
Final words on Ruff here, all I can do is reiterate what I said last blog – Ruff was here for a rebuild, so it's hard to use numbers against him. I don't think the Rangers will miss him. Ruff was here and now he's not. That's that. It's now DQ's team 100%.
With Ruff gone, (and as talked about last blog, there was no way in hell he was staying with the Rangers for the playoff run) the Rangers made an addition to their bench. Let's get into that now.
While the Rangers social media accounts have been active, their website has not been. In fact, their lead story still involves the signing of Tyler Wall.
According to Larry Brooks of the NYP & other reporters, Hartford Wolfpack assistant coach, in Gord Murphy, will join the team for the playoff run. What hasn't been mentioned yet, is who is taking Ruff's role. Will it be Greg Brown, as expected? Or will Brown remain in his current role, with Murphy replacing Ruff in the interim? All of that remains to be seen.
As far as FACTS go, Murphy & Brown will be with the Rangers in Toronto, come this August. Time will tell who is in charge of what. For all we know, David Quinn may take a more active role with the defense, as DQ makes his playoff debut too.
Speaking of the Rangers, their personnel and Larry Brooks, Brooks is also reporting that defenseman Darren Raddysh will be at the Rangers mini-camp. In addition, Yegor Rykov won't be there, as he had an up-and-down injury plagued 2019-2020 season. So when it comes to Murphy & Brown, they'll have Fox, Lindgren, DeAngelo, Staal, Smith, Trouba, Hajek & now Raddysh under their presumable watch. I'll add this, even if Rykov did make camp, I didn't envision him playing, unless one of the regulars were injured or had COVID-19.
And one last thing about the roster, with everyone in town, none of the Rangers are invoking the opt-out clause. The team will 100% be in tact. While on the roster, let's talk Lundqvist a second.
In just an update from a previous blog, Lundqvist is now cleared to play. He is now practicing with the team again. I'm not going to rehash everything here, but you know my thoughts – it's CZAR IGOR time.
That said, while I don't want Lundqvist anywhere near these games this summer, it would be great to see Igor & company win the Cup. It doesn't matter how Lundqvist gets his name on the Cup, the Cup is the only thing missing from a potential Hall of Fame resume.  Knowing that only 35 NHL goalies are in the Hall of Fame, Lundqvist's status as a future Hall of Famer is debatable. With his name on the Cup, he's a lock.
I think I've finally covered everything of importance! One last segment to go, the Tony DeAngelo "Watch Your Tone" podcast recap!
---
On Thursday, episode 5 of "Watch Your Tone" was released. You can listen to the show via the links below:
Episode 5 now available!
Apple pod ⤵️https://t.co/zkc3dvRB1W

Spotify ⤵️https://t.co/PUP2ZJh8jd

Enjoy! #WYT

— WatchYourTone_ (@WatchYourTone4) July 9, 2020
The show, as usual, opens up with some of Frank Sinatra's "New York, New York". Brother Lou & Huff join the show. Gambler Ron is off, as Tony explains that Ron isn't happy with the podcast for whatever reason.
Tony then brings up the latest on-goings in the sports world, including golf, baseball and the Nathan's Hot Dog Eating Contest. Lou DeAngelo says that Joey Chestnut is "the goat" and only second to Michael Jordan. Hard to argue that!
In an example of degenerate gambling sweeping the nation, the trio bring up the fact that there were over-under lines on the Hot Dog eating contest. Truth be told, I had a friend who actually did bet on this contest!
TDA brings up that he's been watching the Yankees intra-squad practices, and brings up how dominant Gerrit Cole was in his outing. As a Yankees fan, this talk was interesting, especially when talking about the new ball rules in baseball.
TDA then asks Lou about UFC 251. This is me speaking here – this PPV is going to be insane. The July UFC's are booked to be the UFC's version of The Superbowl or Wrestlemania. Lou mentions he'll drop his picks later this week, as he went 7-2 on the last show. While talking about gambling, TDA clearly mentions he does not gamble on sports, nor can he give out his predictions, especially on hockey. Can't have a Pete Rose scandal going on here!
After talking UFC, TDA & company talk about all the upcoming NHL dates of significance. I recapped these dates last blog. While he didn't say it, obviously, the date of free agency is pretty big for TDA.
The talk then switches to the NFL, where the main event talk was about the half a billion dollar/10 year deal that Patrick Mahomes just got from the Kansas City Chiefs. Tony echos my thoughts on the deal – once you win a Superbowl, especially as a quarterback, you get paid. Tony then says that Mahomes doesn't get his $500M deal if he didn't win the Superbowl this year. (Interesting how all of these arguments are pretty much what I've been saying about the Henrik Lundqvist contract for the last six years.) TDA mentions all the different rules when it comes to the NFL salary cap.
While not making a real prediction or betting on it, TDA feels that Mahomes will add two more rings to his resume throughout the course of this new contract. In TDA's opinion, TDA says that he feels that Mahomes can be the next great quarterback, and perhaps follow in Tom Brady's legacy, in regards to winning. The three friends then debate about the best NFL quarterbacks to lead a two-minute drill today.
The talk then moves to the Philadelphia Eagles, where TDA says he's given Wentz a ton of shit in the past. I wonder if TDA ever started a "FIRE WENTZ INTO THE SUN" petition or has ever made up rumors about Wentz being a racist, as TDA detractors do to TDA? I doubt it!
After an ad for manscaping, we then move into a series of debates of each league's best player. Mahomes gets the majority vote when it comes to the NFL's best player. When it comes to the NBA, Lebron James, Kawhi Leonard and Kevin Durant are the names discussed. I stopped watching the NBA once fundamentals were tossed out the window and it became a 5 vs 5 three-point contest, but wasn't Durant out this season, after a career-changing injury?
It was brought up that Steph Curry "changed the game". Again, I'm not a big NBA guy anymore, but this seems accurate. Those Warrior teams got rid of defense, taking charges, playing physical, boxing out, having a real center and just chucked three point shots on every possession. (And to be fair, this worked out for them.) TDA brings up the changes in the NBA too. I think I mentioned this a few blogs ago, when recapping a past "Watch Your Tone" podcast – I think I'm 12-15 years older than all of these guys, so their NBA isn't the NBA I enjoyed watching.
When it comes to baseball's best player, Mike Trout is obviously the favorite & all three hosts agree. TDA also brings up Cole and deGrom. TDA is called out for naming Yankees & Mets, and is accused of sucking up to his NY sport fans! TDA then defends himself and says he hates the Mets. I'm with it. (TDA is a Philly guy and the Mets are in the Phillies division.)
Last but not least is the NHL. Lou DeAngelo, tongue-in-cheek, placates and panders a bit here, and goes with Artemi Panarin. Huff mentions Connor McDavid. Tony DeAngelo says McDavid is the best in his opinion. (FWIW, that's my pick too. I've gotten to see McDavid live about 5-6 times over the years & no one is better right now in my opinion. If you ever can, and I know I've mentioned this on past blogs, but pay for good seats whenever the Oilers play the Devils or the Islanders. That's how you'll really appreciate what McDavid does out there.) And of course, Sidney Crosby is mentioned too. TDA says the league is McDavid #1 & Crosby #1A.
After wrapping up on this debate, the talk turns to Twitter/social media. Tony reiterates that he uses the Watch Your Tone twitter account, but he'll always sign his name to any tweet he fires off from that account.
TDA brings up how his haters say that TDA can't handle criticism or take any heat. TDA feels that he shouldn't have to take criticism from these people. Lou brings up the daily shit that is written about TDA. Lou says these fans don't know TDA as a person. Lou brings up how people try to dig into TDA's past, even if Tony says something simple and generic, such as Happy Birthday.
(Quick tangent time. I mentioned this in the past too – some of these fans even went after Tony's family on Twitter, which then led to Lou deactivating his regular account.
For what it's worth, because of my opinions over the last six years, regarding Henrik Lundqvist and that contract, opinions which were proven right over the years, there are a lot of Ranger fans who hate me, solely over my opinion that I thought the Rangers were better off without Lundqvist. I have never backed away from my opinions and understand, for as minimal (extremely minimal) as a public figure I may be, once you put anything out there on social media or in blog-form, you open yourself up for criticism. If you can't take the heat, then stay quiet. That said, people who disagree with my opinions, will make up stuff that I say & twist my words around, with one nutjob even saying that I supported Bin Laden. I don't know if the same stuff happened to Lou or not. Maybe he was just sick of these people, hence deactivating. (And really, and I see this happen more to Trump supporters than others, but if people wrote half the shit their detractors accuse them of on liberal social media platforms, their social media accounts would've been zapped long ago.)
I'll also say here, that I think, actually know, that my 10 years in the wrestling business made me realize if people want to make you a heel, you may as well run with it. As the motto goes, "as long as they spell your name right!" You're never going to change the way your detractors think about you. The only thing anyone should worry about, when using social media or any other public forum, is what your family, friends and employer think of you. You're never going to change the outlook of your detractors, ever.
I mean just use politics as an example. Is a Trump supporter ever going to flip their stance? Is a liberal supporter ever going to start wearing a red hat? Is a Yankees fan ever going to flip to supporting the Mets? Is a Mets fan going to toss their orange & blue gear for pinstripe merchandise?
If I was Tony, I would just post "MAGA" every day, log off and then laugh the next day when he sees all these idiots arguing with each other over him. This principle was pretty much outlined in the Howard Stern "Private Parts" movie from decades ago.)
Tony brings up how fans will tweet nasty stuff at him all day long and when he fires back at these people (referring to all of those tweets as "bullshit") those fans then say Tony can't take criticism. This kind of goes back to what I've been saying for a while now – once you put yourself out there, you have to realize there are going to be people who will always go after you, no matter what. In addition, as a Rangers fan, TDA is the most active Ranger on social media, and in turn, he has to deal with death threats and all other sort of silly things every day. I think it's only a matter of time before he throws in the towel once and for all, because what's the point?
I'll also say this – by even talking about this topic on his podcast, this will probably open the floodgates for more TDA negativity.
Tony says people can hate on him all they want, but he can give two shits what they say. However, Tony says he'll fire back when he wants. Lou mentions that fans from other teams also troll Tony. Lou says that Leaf and Hurricane fans troll Tony a lot. Tony does add that he's not the only athlete that has to deal with this either. Tony also says that he loves calling out the bullshit, even though he probably shouldn't do so. If I got anything out of this, the word "trash" bothers Tony a bit. I think Tony's ultimate revenge will be whenever he signs his next deal. All he'll have to do is retweet a news story, citing whatever money he signed to and just laugh at these people who don't have two nickels to rub together.
If I gained anything from this part of the show, it's that I understand that Tony is a product of his generation and just like any of us, uses social media in his down time. While he says it doesn't effect him, and I personally enjoy when he fires back at people, he's probably better off saying whatever he wants and then going about his day. For the money he'll soon be making, all of this bullshit just isn't worth it.
The topic then moves to the Top 31 NHL arenas poll, which was released by The Athletic this week. (Scroll up for more on my opinions on this list.) The only thing the hosts fail to mention here, which is the biggest thing, was that this poll was conducted by the media and from their perspective and not from a fan/customer perspective. Tony mentions Edmonton, Vegas, Detroit, Tampa and Anaheim, as his favorite road arenas. That's really the biggest thing from this segment, as you get a player's perspective on this poll/topic. The hosts then bring up that the Seattle's new arena should be bad ass too. A hilarious idea was that to open up the new Seattle arena, Bezos should have a drone deliver the puck for the opening face-off. And really, I don't this is a far-fetched idea.
The hosts then say they really don't want to do the Mean Tweets segment this week, but mentioned one tweet and the silly "FIRE TDA TO THE SUN" petition.
The talk then goes back to the other co-host that isn't there for this episode, in Ron the Gambler. They then read off a text from Ron and how he's lost his smile a bit. The hosts then say they want to bring the entire Strome family on for one show.
In the biggest news of the podcast, Tony says there will be no more podcasts until the playoffs/postseason ends. Tony then thinks it over and says maybe he can squeeze in one more episode next week, but this could have been the last WYT podcast, until hopefully October. (Can you imagine the Rangers win the Cup & Trump is re-elected? Maybe TDA can get Trump on a future podcast, as TDA & the Rangers deliver the Stanley Cup to the White House!)
The hosts then get to their final thoughts. Huff trolls Ranger fans, and says if anyone deserves a 10 year contract like Mahomes, it should be Carter Hart. Well, Philly finally looks to have their first real starting goalie since the days of Ron Hextall, but you know how I feel about big money and long term contracts for goalies!
The trio fires off more thoughts and then close out the show. TDA reiterates that they may return next week, but that we might not hear from him again, until hopefully October.
I'll also add this, and this is my opinion and not what was said on the show, but based on the NHL's return to play plans, where players are supposed to stay in their room, without company, I'm sure TDA could continue the podcast while isolated in his hotel room. However, I rather him forget about the podcast for a while and let him 100% focus on hockey. These are huge games for him, especially as a free agent once the 2020 Stanley Cup Final is concluded. Each great performance will only boost his case for a big money deal.
---
If you haven't already, subscribe to this blog for the next update:
Moving forward here – mini-camp starts this Monday. I'm sure we'll get a ton of news out of that, as we march our way towards August.
Saturday night is the huge UFC PPV. The July UFC shows are always the biggest on the calendar. With every sport near their return, it's imperative that the UFC has another good show, as they won't be the only game in town anymore. On paper, this UFC PPV should be as good as any, as you got a great main event, three title fights and two great women fights.
And because I was asked about this a few times, I'm going to wait until after mini-camp, to do a Stanley Cup playoff & Rangers vs Carolina preview. We don't know who is going to report to camp out of shape, who will test positive and all that other jazz, so I'd rather wait a bit to get into all of that.
As far as the next blog, if you subscribe by clicking the form above, you'll get that bad boy delivered to your email box.
As always, thanks for reading and…
"WHY NOT THE RANGERS?!?!"
LET'S GO RANGERS!
Sean McCaffrey
BULLSMC@aol.com
@NYCTHEMIC on Tweeter and the new Parler app.