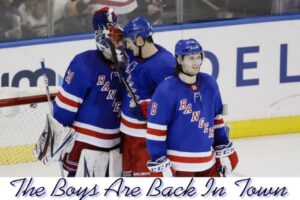 Greetings and salutations everyone and welcome to another blog here on BlueCollarBlueShirts.com. Aside from the NHL & NHLPA hours away, from officially crossing all the i's and dotting all the t's, in regards to the new CBA; the biggest news from Rangerstown, USA this week, is the fact that every Ranger is back in town. And oh yeah – as broken by ex-player/current reporter Kevin Weekes, the NJ Devils are hiring Lindy Ruff to be their next head coach!
In tonight's blog, I'll have a full recap of the latest Ron Duguay "Up in the Blue Seats" podcast. I'll also have a funny look at Libor Hajek's agent, Allan Walsh, and his take-down of Adam Hermtrans. In addition, I'll take a look at DeAngelo's return & comments, the Lindy Ruff story, the Rangers trying to pry money out of their fans bank accounts and other NHL resume to play information.
However, as usual, the PLUGS segment. Here are my last few blogs in case you missed them: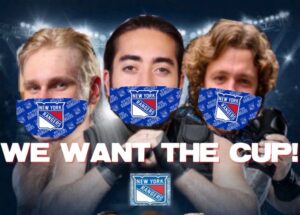 ---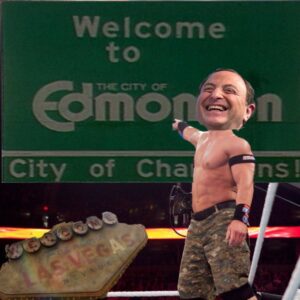 ---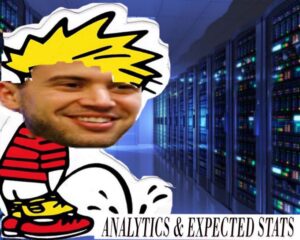 ---
---
On my June 25th blog, which you can read by clicking here, I talked about Lindy Ruff being one of the candidates for the Devils head coaching gig. Here's part of what I said at the time:
While Ruff is certainly qualified to become a bench boss again, when I look at the list of candidates, the names of Peter Laviolette and Gerard Gallant shine the brightest. They have had the most recent success as head coaches.

As far as Alain Nasreddine goes, the current man behind the bench in Newark, who also took the role over after John Hynes was fired earlier in the season, the Devils did make a turnaround under his watch. In fact, had the Devils won one more game this season, it would be them, and not Montreal, playing Pittsburgh in the 2020 Stanley Cup play-in round.

What isn't known right now, is how much money the Devils will pay for a new head coach. If they want to stay cheap, retaining Nasreddine makes sense. If they want to make a splash, especially with Jack Hughes on the roster, perhaps they will loosen the purse strings and sign a high profile coach, like Laviolette or Gallant.

What should also be stated here, is that the Devils are a project. They traded nearly every veteran off of their team, prior to the trade deadline of this season. Whoever takes this job, that person must be willing to go through a rebuild. Success won't happen overnight in Newark. Will older coaches be willing to endure that process, or will they wait for a job where they can take over a team with decent parts? And let's not also forget, that the Metropolitan division has been the toughest & strongest division in the NHL for some time now, and that trend is most likely to continue, as time moves along.

For what it's worth, Lindy Ruff is 60 years old. Does he want to waste his twilight years rebuilding, especially with the Rangers light-years ahead of the Devils, with their respective rebuild?

I don't know who is the Vegas odds-on favorite here. I think Laviolette is the best candidate, but I could see him holding out for something better. Truth be told, I wouldn't be shocked to see Nasreddine retained. Time will tell.

And I guess I should mention this, when closing out on this story. Laviolette has a strong relationship with PK Subban, dating to their days of their Cup run of 2017. That said, in 2020, and moving forward, Subban may be more of an asset as a "name brand" player, rather than what he brings to the ice. In other words, Subban's best days are behind him. Unfortunately, for defensemen, they tend to decline faster than forwards or goalies.
On Wednesday, July 8th, former NHL goalie & current NHL Network reporter, in Kevin Weekes, dropped the following news bomb:
**Breaking News**
As per what I'm told ; @NJDevils to name Lindy Ruff as their new Head Coach. Also expected to remove the interim tag from GM Tom Fitzgerald.@NHL @NHLNetwork

— Kevin Weekes (@KevinWeekes) July 8, 2020
As I write these words to you now, the Devils, nor Ruff, have made an official announcement. It was rumored by NY Post contributor, Rob Taub, that the announcement could come as soon as Thursday morning. And in more breaking news, NHL.com is now reporting this pending Devils announcement.
That said, Weekes has a solid track record when it comes to breaking news. After all, what does he have to gain by making this up? Weekes, as a former player, with both the Rangers & Devils, also has good contacts with both franchises.
Let's break this all down here, knowing that Weekes and his report are now 100% accurate here. Again, there's no reason to question him. All we're waiting for is the Devils to announce this news.
First off, what does this mean for the Rangers, in regards to the Stanley Cup Playoffs & the play-in round? Obviously, if Ruff is going to the Devils, he's not going to be behind the bench for the Rangers in August.  Then again, with this story just breaking, who knows, maybe Ruff waits until after the tournament to sign his deal with New Jersey. And I know I'm debating with myself here, but that wouldn't make much sense either. After all, if you're Ruff, if the Rangers are swept in their series with Carolina and the Rangers defense looks like something out of a horror movie, the Devils could do a double take and reassess their situation.
Additionally, while on this point, it makes more sense for Ruff (or any other HC candidate) to enter the Devils organization as soon as possible,  in order to make plans for the 2020-2021 season, learn his new players, assess the roster, the NHL draft and other organizational issues.
From a Rangers perspective, they could just give Ruff's job (defense/PK coach) temporarily to Rangers assistant coach, in Greg Brown. I'm purely speculating here, but that makes the most sense, since assistant coach Greg Brown has been here all season and knows the team. With mini-camp less than a week away and the games three weeks away, it doesn't seem like there would be enough time to make a new hire. In addition, if you're the Rangers, you may want to wait until the Stanley Cup Final is complete, as new candidates should emerge, upon the completion of this 2019-2020 season.
From a complete fan-boy scenario and perspective, it would be nice to see Jeff Beukeboom back behind the bench, a Jeff Beukeboom who was here under the last regime, when Ulf Samuelsson left for what he considered as greener pastures. For whatever reason, when the Rangers and Beukeboom parted ways, not much was said about his departure at the time. While there has been a lot of roster turnover since the time of Beukeboom's dismissal, Beukeboom does know some of the players in the organization and has experience in this current era of the NHL.
In another fan-boy scenario, meaning this won't happen, even if it would be cool (at least for me) to see it, Dan Girardi should get some consideration. As reported a while ago, on his former "Block Party" podcast (which Girardi has since left, due to relocating from Tampa back to Ontario) Girardi mentioned that he has had some talks with the Rangers. However, these talks were about a potential spot with the M$G Networks, although Girardi has talked about potentially coaching in the past. (Of note, Girardi, while in Tampa, was coaching his son's team.)
Of course, I do have to pump the brakes here, because it's hard to envision anyone, without any professional coaching experience, just walking onto an NHL bench on day one of their coaching career. While it's been done in the past, it's just hard to see that happening in today's era. That said, in the effort of full disclosure here, Girardi does live pretty close to Toronto!
Gun to my head here, and with my fan-boy ideas aside, I think Greg Brown will just fill the defense/PK coach role for the Rangers, at least for this August. Moving forward, who knows? It should be said, Greg Brown is a David Quinn guy, so it wouldn't be out of the question for Brown to slip right into the job.
When Ruff first joined the Rangers, for the start of the 2017-2018 season, he was a veteran presence joining a veteran coaching staff. Of course, the Rangers had troubles that season, between injuries, blood clots and everything else. Five months into the season, the Rangers released the rebuild "LETTER", a letter that hopes to soon become a famous footnote in the story of a future Rangers Stanley Cup victory. After the letter, the Rangers started their rebuilding phase. Two months after the letter, then head coach, in Alain Vigneault, was relieved of his duties.
Many thought and wondered, yours truly included, why did the Rangers retain Lindy Ruff after firing AV and hiring David Quinn? The common consensus was that Ruff brought 40 consecutive years of NHL experience with him, including a Jack Adams Award & Stanley Cup Final appearance. If anything, it was debated that perhaps Ruff was there as a safety net, in order to help the rookie David Quinn navigate the NHL waters, in DQ's first season as an NHL HC. While the Ruff to the Devils hiring news hasn't been made official yet; it should be stated that Ruff has been behind the bench with DQ, during DQ's entire tenure as HC of NYR.
When the Rangers first let Ruff talk to the Devils, in hindsight, you can say that the Rangers felt totally comfortable with DQ. They are allowing DQ to sink or swim on his own, as I've mentioned 796567678 times in the past, especially in regards to the Henrik Lundqvist situation. (Jeff Gorton & JD only talked about Lundqvist's situation after DQ had success with his Igor & Georgiev tandem. They didn't say a peep when DQ first made Lundqvist a third-string goalie. DQ was left to face the media all by himself at the time, a decision that worked out for DQ.)
If you're a regular reader here, you know my thoughts already – I like David Quinn. I like what he brings. While I wasn't a fan of firing AV (just like how I wasn't a fan of firing Torts), I have accepted DQ here since day one. It's all you can do.
I truly believe that DQ, along with GM Jeff Gorton, and now with Team President JD, has this organization moving in the right direction. By allowing Ruff to openly talk to the Devils, and now leave the NYR franchise during this period of uncertainty – this is both the Rangers helping Ruff out here, for one last head coaching job hurrah, as well as instilling their faith in David Quinn. While I think this was the case already, with the longer tenured Ruff now gone, when it comes to coaching, this is 100% the DQ Show.
Switching gears here, assuming that the Rangers bump up Greg Brown & that Ruff is now gone, how do you look at Ruff's NYR tenure/career? Listen, we all know that Ruff has plenty of detractors, but I think a ton of the criticism on Ruff isn't fair either. And in the effort of full disclosure here, I've made mention in the past, concerning the Rangers follies under Ruff.
When you look at Ruff's run here in NY, the Rangers signed defenseman Kevin Shattenkirk as the crown jewel of the 2017 class of free agents. Shattenkirk went on to have a Murphy's Law run in New York, where he was plagued by injuries and then the letter happened. Ruff then went through this current rebuild, so it's not like he was coaching the cream of the NHL defensemen crop here either. For the majority of Ruff's run in NY, he was here during a rebuild, so everything takes time.
However, when you look at Ruff here, during this 2019-2020 season, for all the hate Ruff gets from some NY Ranger fans, how can you ignore the following:
— Tony DeAngelo had the best season of his career, even making several Top 10 NHL Defensemen charts.
— Adam Fox had a Calder candidate season.
— Rookie Ryan Lindgren worked his way from Hartford to the first defensive pair with the Rangers.
— Marc Staal, who has never been the same since his eye injury, had another strong effort this season.
If anything, when it comes to the negativity about the Rangers defense, I think you can put more of the blame on Brady Skjei than on anyone else. The Rangers seemed to notice this too, hence the Rangers trading Skjei away at this season's trade deadline. (And to be fair here, the Rangers also traded Skjei due to salary cap issues.)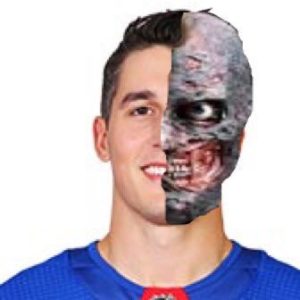 When it comes to fans, or anyone else criticizing NHL defenses, one thing is often lost in those diatribes or social media postings – no NHL defense is perfect. The other team is paid to play offense at a high level too. Chances for the opposition are going to happen. That's why you have goaltenders.
I know the numbers may not look good for Ruff, but I do think you have to consider all the factors, especially with the Rangers being in a rebuild for most of the duration of Ruff's run here. As is evident by the rookie and young defensemen on the Rangers, things were ticking upwards as this current season went along. There was also a stretch of games, where the Rangers penalty kill was absolutely flawless, including in several two-man down (5×3) situations.
I just think, that far too often, it's "fashionable" or easy to kick the name of the coach when a team isn't playing well. As fans, we don't know what the hell is going on behind the bench during games or in the locker room. We also know that Ruff didn't have many established NHL defensemen during his tenure here, as these players grew under him. And really, Ruff has been in the league for 40+ years now, so he has to be doing something right, no matter whatever some teenager or geek with a chart has to say on Twitter.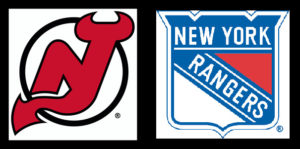 As far as the Devils go, I don't think this a bad hire. As mentioned, Ruff has a lengthy resume, which is full of accomplishments.
There are a few thoughts I have here though. For starters, I wonder if Ruff was the first choice? Obviously, both Gerard Gallant & Peter Laviolette, have had more recent successes than Ruff, as head coaches in the NHL today. Both men were rumored to have had interviews with the Devils.
If anything, and again, I'm SPECULATING here, and not reporting, I wonder if money and the Devils draft lottery results played into this decision? Laviolette & Gallant may have wanted a hefty price tag attached to their names and may have wanted a long-term deal as well. In addition, had the Devils won the draft lottery, thus being able to add Alexis Lafreniere to their squad, then coaching the Devils would be a great job. Instead, they are currently a team that traded off nearly every veteran on their roster & are a major rebuild project.
We don't know the terms of Ruff's deal, but I'd imagine that he comes cheaper and with less years, than what Laviolette or Gallant would command. To expand on this even more, Lindy Ruff was the oldest candidate interviewed, according to reports from two weeks ago. In a league that trends young, who knows how many head coaching gigs Lindy Ruff would've been offered in his career again? Ruff may have been the most affordable coach and a coach that yes, brings a vast array of NHL experience with him.
For Gallant and Laviolette, perhaps they are waiting for a better job to come along, with a "ready-to-win" franchise. The Devils have a long way to go. For all we know, Ruff could be a stop-gap coach during a Devils rebuild.
I'm currently writing this blog as news of Ruff's hiring is coming in. Prominent Canadian reporter, in Darren Dreger, has now confirmed the report of Weekes. Mollie Walker, of the NY Post, has also reported the hiring from a Rangers angle, saying that the Rangers won't comment on this news until the Devils make an official release. So to reiterate here, while this news isn't 100% official yet, it seems to be all but a done deal.
One neat little factoid here, in regards to Ruff's hiring in NJ? Including the Rangers, more than half of the Metropolitan Division has ex-Ranger head coaches or assistant coaches manning their benches. Columbus has ex-NYR HC John Tortorella. Pittsburgh has ex-NYR assistant Mike Sullivan. Philadelphia has ex-NYR HC Alain Vigneault. And now the Devils have the soon-to-be ex-NYR assistant, in a one Lindy Ruff.
I'll have more on Ruff whenever I post my next blog, as more news and notes become official.
At this time, let's switch gears here for a second, as I give you the latest NHL news.
---
Let's do some rapid-fire here. Up first, the NHLPA, backing up the NHL's original report, have announced that they have approved the tentative CBA. Here's what the NHLPA put out on Twitter on Wednesday:
The NHLPA's Executive Board has approved the tentative CBA and referred it to the NHLPA Membership for a ratification vote. pic.twitter.com/nqDpMpZYbd

— NHLPA (@NHLPA) July 8, 2020
In addition, the following news comes from Sportsnet.ca reporter, Elliotte Friedman:
— Stanley Cup Final: Sept. 20-Oct. 2, at latest.
— Tentative date of draft: Oct. 6.
— Tentative 2020-21 camps open: Nov. 17, with (tentative ) season starting Dec. 1.
While the word "tentative" should be kept in the back of your mind here, we now know the dates the league is looking at for all of their upcoming events, including the date of the 2020-2021 season opener. I would imagine with a 12/1 start date, expect a crammed schedule and perhaps another Stanley Cup tournament to spill over into the summer. Hopefully by then, the time where the Seattle draft is supposed to take place, the 2021-2022 regular season can operate during the traditional October-April months.
I'm sure more news will come out of these talks later in the week.
And now, some Ranger news!
---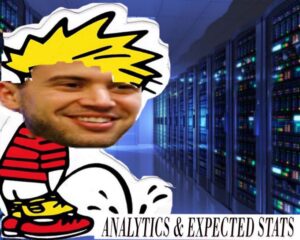 Up first, after talking about the players back in New York on my last blog, Tony DeAngelo is now back. On July 7th, TDA tweeted out the following:
Driving back to NY today. You guys can finally stop tweeting at me & the podcast account asking where I'm at! 😆. Did you guys think it was going to be holdout #2?? LOL

— Tony DeAngelo (@TonyDee07) July 7, 2020
With DeAngelo now back, the Rangers have their full roster back in town, a roster that also includes several Wolfpack players, including Vinni Lettieri and Libor Hajek. Speaking of Libor Hajek, that brings me to the next segment of this manifesto.
---
On Tuesday, June 7th, the agent of Libor Hajek, in a one Allan Walsh, got into a twitter-spat with NYR analytic pissant, Adam Hermtrans. Here's one of their exchanges:
In case that comes out blurry, here's what Walsh said:
I respect everyone's hockey take. This was not YOUR hockey take. You are stating as fact what other NHL teams think of a player when we all know you have spoken to no one. You've embarrassed and humiliated yourself, beat it! https://t.co/4GcHQmnTFe

— Allan Walsh (@walsha) July 7, 2020
You say this based on what? All others? It's unanimous? How many NHL GM's or pro scouts have you personally discussed Libor with? You're a disgrace. Go spew your uninformed bullshit somewhere else. https://t.co/jz09vGzQ9c

— Allan Walsh (@walsha) July 7, 2020
Of course, since Hermtrans always gives off a self-image and an aura of his opinions being as fact, Hermtrans replied with this:
In my opinion, Hermtrans really couldn't come off any douchier, even if he tried. I just don't get these analytical bloggers or fans, who always think their written word is their gospel. They are just fans. Have a beer and relax. Even on this blog you're reading now, I always try to state whatever I'm saying is opinion, and not facts. And if I'm wrong on something, I'll tell you that too. Hell, I just told you I didn't think Ruff would've got the NJ Devils job, but here we are! End of the day – I'M A FAN with hobbies, hobbies that include watching and writing about the Rangers. That's all. Take these blogs as entertainment and not for anything else!

Also worth mentioning here, I thought fellow blogger/diehard Rangers fan, in Steve Voogel, won the thread, when he said something akin to, "Watch out Allen, Adam will call your mom next!" (For whatever reason, Hermtrans is now doxxing Ranger fans and calling up their mothers, as if he's a new-age Al Trautwig. This is a whole other story, a story that is just too silly to waste time on right now.)
That said, I did find it funny that Walsh actually took down Hermtrans here. I guess when people see a blue twitter check mark, whether it was paid for or not, it forces people with opposing views to respond. Of course, we're seeing a lot of celebrities right now, not just from the hockey world, but all over, replying to fans left and right. That's due to the pandemic and people being cooped up inside. I think that, at least in regards to hockey players/personnel, once next week hits, you'll see less social media activity from them and that includes Tony DeAngelo, the most active NYR player on social media.
As far as Libor Hajek goes, this is a fact – like Walsh said, Hermtrans is presenting his opinion as fact. Hermtrans didn't talk to anyone in the NHL. The only person Hermstrans talked to was his Henrik Lundqvist beanie baby doll and perhaps a random blow up doll, in the form of a pie-chart.
Is the opinion of Hermtrans wrong here? Who is to say an opinion is wrong, unless it's something really egregious. The facts are Hajek had every opportunity to earn a roster spot on the Rangers this year and didn't maximize his minutes/playing time. In turn, Ryan Lindgren was called up, leapfrogged Hajek on the depth chart and now is part of the first d-pair with Adam Fox.
With K'Andre Miller looking for a spot on the left D- pair next season and with Nils Lundkvist nipping on the heels the season after, right now, Hajek has an uphill battle. However, that's not to say that Hajek can't play his way back onto the Rangers roster. As mentioned, he's back in NY already, and doing his best to make it back.
Here's another opinion here. If I'm a player, I want Allan Walsh as my agent!
Moving along!
---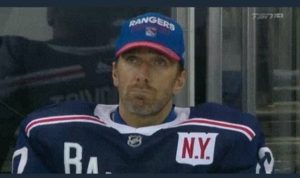 On Wednesday evening, Mollie Walker, who has really been the NY Post's Ranger reporter MVP during this pandemic, reported on the status of Henrik Lundqvist. You can find her story here: https://nypost.com/2020/07/08/henrik-lundqvist-only-goalie-not-at-rangers-workouts/?utm_campaign=SocialFlow&utm_source=NYPTwitter&utm_medium=SocialFlow
In short, Lundqvist, of the three-headed dragon of Ranger goalies, is the only goalie not on the ice right now, as he goes through league protocol and awaits clearance. To me, while this is a story, it's not really a big one – after all, as stated numerous times on this site, it's CZAR IGOR's net right now.
I will say, that unfortunately for Alexandar Georgiev, he could have a mini-camp that's the second coming of Dominik Hasek, while Lundqvist has a mini-camp similar to the game Steve Valiquette had against the Stars when he gave up 10 goals, and I still think Georgiev would be the odd-man out, come August.
Personally, I'd like to see Igor as the starting goalie throughout the playoffs, for all the reasons I explained on previous blogs. I would like to see Georgiev as the back-up, if only to get a feel for a playoff game at ice level. I do think Lundqvist has played his last regular season game for the Rangers, so I don't see the point, especially during a rebuild, to take any sort of time or experience away from the Russian tandem of the future. We'll see.
I'll also say this – I hope Lundqvist does come back at 100%. You just don't know who will pop positive for COVID-19 come August, so it's in the Rangers best interest and in the best interest of Rangers fans, to have as many players as possible to be ready, willing and able to go.
Speaking of the roster and their current situations, Kaapo Kakko's status is back in the news.
---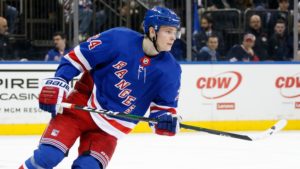 When it comes to Kaapo Kakko, as previously mentioned on this site, Kakko is back in NY. However, due to his condition, he isn't 100% cleared for play in August just yet. In stories reported all over the place, Kakko's status is still unknown, as the NHL released the following statement earlier this week:
"Players who, after consultation with the Club doctor who conducted the PPME, and the Club's infectious disease expert, are determined to be at substantial risk of developing a serious illness as a result of exposure to the novel coronavirus shall be deemed to be unfit to play and shall not be permitted to participate either in Phase 3 or Phase 4."
Long story short here – Kakko still needs clearance to play. We already know that the Rangers will do whatever the doctors say. I only bring this story up on this blog, as it will be one to watch as we inch closer to August 1st.
In a story related to this, we have gotten more news about the NHL and their respective team commentators.
---
It's being reported through various sources, that when it comes to the commentary teams for August, that teams will not carry their commentators, as the commentators will most likely call the games from a remote location. (Check out the Ron Duguay podcast segment on this blog, for more on this.)
While I knew Sam Rosen was in his 70's, I guess time flew for me a bit here, as I didn't realize that Joe Micheletti turns 66 years old this October. Both men are senior citizens and are people who risk death if they contract the corona virus.
It 100% makes sense to me, to keep both Sam & Joe out of Toronto in August. With both guys being big family men and having grandchildren, it just makes no sense to risk their health in my eyes. And again, as stated on previous blogs, the NHL has to anticipate someone testing positive for COVID-19 in their bubble cities. There's just no way, in my opinion, that Sam & Joe should take that risk.
I know that Sam Rosen lives in Florida, and I'm under the assumption that Micheletti has a home in Minnesota. I would also assume, that both men, providing they are willing, will be calling these August games from the MSGN studios in NY. To me, that's even risky, as NY is a freaking shit show right now, with both the corona virus and Mayor Deblasio ruining the city.
An idea I have, even if I doubt it would happen, would be to fly the younger Micheletti to wherever Sam Rosen lives. Find a hotel in the area for Big Joe. (Although a M$G Networks show, of Sam & Joe sharing bunk-beds during a lockdown would be entertaining to me! "OH JOE, THAT'S 100 SHEEP JUMPING OVER THE FENCE JOE!" "COUNTING DOWN SHEEP WHILE TRYING TO GO TO BED IS FABULOUS SAM! ABSOLUTELY FABULOUS!") I'm sure Rosen has a few bucks behind him, so I'm sure he has ample space in his home to set up a mini-studio/broadcasting area. Let the two call the games from there.
And let's face it, in this era where zoom calls are being broadcasted live on TV every night, no fan would care if the broadcast doesn't have the best production values. Just throw a backdrop behind the two and let them do their thing. We all know what's going on in this world. Just seeing them back is good enough for me.
One last Rangers note and it's the Duguay podcast recap.
---
On Monday morning, I received the email depicted above, with the Rangers once again begging me for money and to purchase season tickets. I thought this was a classless move. While I understand the Rangers, at least their ticketing department, are doing their job here, I don't know how they can ask for money when you have 5 million NYers unemployed, no certainty of a 2020-2021 schedule and if fans will even be allowed to attend games, once hockey returns to M$G.
For what it's worth, my reply to the Rangers here? "I'll send you a $250 deposit once you retire Frank Boucher's #7." I haven't received a reply back yet!
And finally, the second main event of this blog, the "Up in the Blue Seats" podcast recap!
On Wednesday afternoon, Ron Duguay and company, released episode 32 of the successful "Up in the Blue Seats" podcast. You can listen to the show by clicking the link below:
New episode https://t.co/YObQ6lSncX

— BlueCollarBlueShirts (@NYCTheMiC) July 8, 2020
The featured interview of the podcast was former Islander and current Islander broadcaster, Butch Goring. As a hockey fan, I'm up to listening to anything. Plus, Duguay's podcast is great, so it's not like I'm going to skip an episode. That said, the name Butch Goring, like any another Islander from the early 1980's, brings on feelings of anger!
Ron Duguay opens up the show by talking about his great birthday weekend with his family. Duguay is now back home in Florida. Duguay then brings up his past history with Butch Goring and why he thinks Goring is a good guest for the show. Duguay brings up how he both played with and against Goring & how both men have worked for the M$G Networks.
Producer Jake Brown brings up the NHL return plans, and how there will be three games a day at each hub city. Duguay says he's a big fan of hockey coming back and how he's looking forward to seeing how everyone handles all of "the unknown." Duguay also reiterates his point from last week – "coaching will be important."
After some bantering between Duguay & Brown, the duo welcomes NY Post reporter Mollie Walker to the show. As mentioned previously, Walker has been a solid addition to the show. I find her segments better than the ones with Larry Brooks. It also seems that the other NYR NY Post reporter, in Brett Crygalis, has a bunch of other things going on right now, as he's currently promoting a golf book.
Walker runs down all the news previously recapped on this site, with the big topic being the NHL & NHLPA coming to terms earlier this week. While talking about the soon-to-be ratified CBA, Walker recaps how players are able to opt-out of playing this summer. (As of right now, it looks like no Ranger will be opting out. This is me saying this, and not what Walker said.) Walker talks all the ins and outs about why some players may opt out. (I recapped this previously on this site, in regards to the NBA players opting out. In short, it's a business decision for pending free agents.)
After talking the news, Duguay shifts gears and welcomes Butch Goring to the show. If you're a die-heard Ranger fan, who doesn't want to hear anything about Islander glory, this is where you can turn off the podcast!
Duguay runs down all of Goring's accomplishments and their friendship. Duguay asks Goring what he's been up to during the pandemic. Goring said he and his wife Paula have stayed home throughout all of this and talks about how he's been doing regular mundane tasks, such as cooking, cleaning and laundry. Goring also mentions that he's been able to golf regularly as well.
Duguay asks Goring about leaving the LA Kings for the NY Islanders. Goring brings up that his LA teams could never really get over the hump and how he enjoyed the weather there.
Goring said the main difference between LA & NY was that LA was just happy to play hard. With the Islanders, Goring said winning was the only thing that mattered & the pressure to win.
Upon coming to the Islanders at 29 years of age, Goring said that Bill Torrey & Al Arbour didn't really bother him or sit him down for a talking to of what they expect out of him. Goring said he felt that was best for him, as an established veteran. Goring also brought up his prior friendship with Billy Smith.
Duguay then introduces Walker to Goring on the program. Walker brings up how the Islanders retired his jersey. I hate to say this for the 4067867867896789689th time, but the Islanders do a much better job honoring their legends than the Rangers do with theirs. Goring, as expected, was ecstatic and proud to have his number in the rafters of whatever building the Islanders call home.
Duguay brings up how Bryan Trottier & Billy Smith have both said, "We don't win four Stanley Cups without Butch Goring." Goring calls that the ultimate compliment and how it really is "above and beyond." Duguay then praises Goring's compete level and personality. It was then brought up how Goring's sense of humor and personality helped out that Islander locker room.
Walker then asks Goring how was it like playing on the same line with Duguay with Team Canada. Goring says he, Duguay and linemate Bob Gainey, all knew how they were the checking line, due to all the Hall of Fame and legendary talent on those teams. Goring tells a funny story about how he & Duguay never stretched, so they would watch everyone else stretch for 10 minutes before practice.
Jake Brown switches gears and asks if the early 1980's Rangers & Islanders ever hung out together. Goring laughed and said, "what happens in Vegas, stays in Vegas." Goring brings up Team Canada again, and how he played with Rangers from that time, citing a pride in playing for one's country.
Brown then asks Goring about the rivalry between NYR & NYI in the 1980's as compared to now. Goring felt in his day, that the Isles always felt more ready to play the Rangers, than the Rangers were to play the Islanders. Goring brings up all the great talent on those Islander teams from that time. Goring feels the rivalry is still heated, but he'd love to see them playing against each other in the playoffs again.
Duguay then brings up Goring's coaching career. Goring said how much he enjoyed coaching and how he coaches to win. Goring feels that he could coach in today's game, but he has no ambition to do so anymore. Goring says he's just happy to be on the broadcast side of things, where he can just enjoy the games. However, Goring says he wouldn't mind coaching a game or two either!
Goring then talks about a gag gift he got for Christmas from his players, while coaching in Spokane. Walker then switches gears and brings up a current topic – where will Goring be for the play-in round? Goring says he hasn't gotten any official communication yet, but he plans on broadcasting the Islander games, whether it's in Toronto, at a studio or elsewhere.
Walker then asks about the challenges of calling a game from a remote location. Kenny Albert recently talked about this, on the "Watch Your Tone" podcast. (Check my recap of that interview by visiting the archives.) Goring says he's never called a game remotely before. Walker, who really brought some good questions during this interview, then asks Goring for his predictions on the Ranger & Islander chances in the play-in round. Goring says each series is different & talks about each team's strength.
Duguay then asks Goring about the Hockey Hall of Fame. Goring says anyone who is HOFer deserves to be there. Goring then brings up his stats against other HOFers, as a case for his induction. Goring feels that while he's not in and can't control it, of course he'd love to be in there one day. Duguay pushes the case for Goring to get inducted too. On this topic, I'll say this – if winning is a big component in getting HOF status (as was the case for Kevin Lowe) then Goring belongs in the HOF too.
Duguay then thanks Goring for his time, and says he'll be back next week.
---
If you haven't already, subscribe to this blog for the next update:
The next "Watch Your Tone" podcast is expected to drop on Thursday. I'll have a recap of that on my next blog, in addition to the Lindy Ruff fallout and whatever other news comes our way.
As far as the next blog, if you subscribe by clicking the form above, you'll get that bad boy delivered to your email box.
As always, thanks for reading and…
"WHY NOT THE RANGERS?!?!"
LET'S GO RANGERS!
Sean McCaffrey
BULLSMC@aol.com
@NYCTHEMIC on Tweeter and the new Parler app.