Greetings and salutations everyone and welcome to another blog here on BlueCollarBlueShirts.com. As I write these words, all 24 teams involved in the 2020 Stanley Cup Playoffs have all reconvened for mini-camp. (And save me the spiel or semantics about the play-in round vs the playoffs. As the NHL stated, all of these play-in round games will be statistically recorded as playoff games and thus will be referred to as such!)
With hope and inspiration instilled throughout these 24 active teams and their respective fan bases, it must really suck right now to be a fan of the seven teams that are not involved in the 2020 Stanley Cup playoffs. Those players and those fans have nothing to look forward to until December 1st, at the earliest. And as we all know, the #1 overall pick of the 2020 NHL Draft won't be decided until the play-in round is complete, which means that for these seven franchises, none of these teams even have Alexis Lafreniere to look forward to either!
The Rangers now have one practice under their belts, and even better, as of this writing, as a team unit, are 100% COVID-19 free. There's a lot of news to get into about the Rangers practice, and there's even more news to get into after the Rangers practice; as several players, head coach David Quinn and Team President John Davidson all talked to the media for around 90 minutes. I'll have all of that stuff covered in tonight's blog.
There are a bunch of other news and notes to get into too tonight, but before pressing forward, as usual, the PLUGS segment of the blog! In case you missed them or need a refresher, here are my most recent manifestos:
---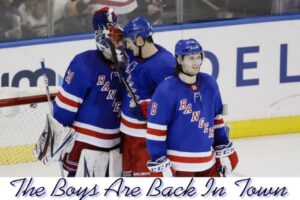 ---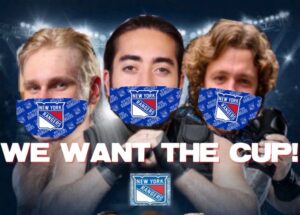 ---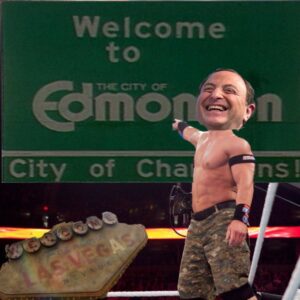 ---
There's so much to talk about, so I'll try to recap everything in chronological order, from the last time I wrote to you.
Over the weekend, the NHL announced that teams will not be allowed to reveal the names of players who have tested positive for COVID-19. In addition, teams aren't allowed to comment on COVID-19 themselves either. What this means, is that come the resumption of games being played, if someone tests positive for COVID-19, we will see something like "Player X is unfit to play." Then again, just like a concussion, maybe these teams can just say "Player X has an upper-body injury." (Of note, as I write these words, if you scurry over to NHL.com, they have several stories about players being "unfit to play", which is why I used that verbiage here.)
Here's the official announcement, which both the NHL & NHLPA released:
Of course, it should be mentioned, that even prior to this pandemic, of all the major sports in America, only the NHL excuses themselves from releasing injury details. I've talked about this topic plenty of times in the past. Obviously, teams don't want to disclose injury information, especially during the playoffs, as they don't want to give their opponent an edge or an inside look. However, and this started in the NFL due to the growth of gambling and fantasy football, over time, sport leagues have been forced to disclose the intricate minutiae of every ache, pain and injury of their athletes. For whatever reason, the NHL has found a way to escape from giving out such information about their players.
The big talking point here of course circles back to gambling, as the NHL is in bed with a ton of gambling outfits, whether it be William Hill, DraftKings or Fanduel. (Check out my last blog for more on this.) Hell, I even told you when I was at a Rangers vs Devils game, earlier this season, in Newark, how I had all these William Hill representatives flock to me as if I was giving out $100 bills, with all of these gambling outfit reps begging me to sign up to their service and bet on the game I was attending.
By not releasing player injury or illness information, the NHL is not being fair to the fans they have hooked into gambling on these games. Furthermore, in this new era, the Corona Era, the NHL is treating their fans as fools. We all know what COVID-19 is. We have all been effected by it in our lives, whether it's someone we know getting it and/or dying from it, losing our jobs, losing our business or whatever other negative impact COVID-19 has bestowed upon you.
I understand keeping medical information private and all the laws about that, but by saying something as "this player is unfit to play" or something along those lines, all you're doing is creating speculations and assumptions.
If we've learned anything about this, it is that COVID-19 is the new concussion. It's the new dirty word. The NHL will talk about a leg or an arm injury, but when it comes to COVID-19 and concussions, that talk will be swept under the rug, a DRAFTKINGS rug, the official sponsor of NHL rugs.
While the NHL won't reveal names of players testing positive for COVID-19, the NHL continues to do their due diligence, as the league continually tests and re-tests their players & staff. Here's the latest on the NHL's COVID-19 numbers, (of note, look at the last sentence of this following press release) courtesy of https://www.nhl.com/news/nhl-statement-covid-19-testing-results/c-317397976:
As the NHL begins Phase 3 of its Return to Play today, following is a summary of League-wide COVID-19 testing results for Phase 2:
The NHL had in excess of 600 Players report to Club training/practice facilities for optional participation in Phase 2 activities. There were 4,934 COVID-19 tests administered to this group of Players. Those tests resulted in a total of 30 returning confirmed positive test results for COVID-19. In addition, the League is aware of 13 additional Players who tested positive for COVID-19 outside of the Phase 2 Protocol. All Players who tested positive were/have been self-isolated and were/are following CDC and Health Canada protocols. During Phase 3, the NHL will continue to provide regular updates on the number of tests administered to Players and the results of those tests.

The League will not be providing information on the identity of the Players or Clubs.
In other words, of everyone tested, less than 1% of all tests administered have come back as positive. These are great and encouraging numbers, and really, numbers that should continue to decrease, as the NHL weeds out the players testing positive. In addition, as those players who do test positive, come back, after making a full recovery, they will then test negative, thus decreasing the amount of players in the NHL with COVID-19. Win-win.
As far as anything else league related, I've covered everything previously on past blogs. Let's now get into everything Rangers.
---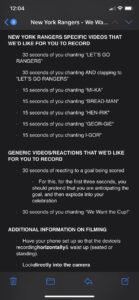 In what's not a big story, but a story nonetheless, the Rangers are asking fans to make video recordings of themselves, chanting various things, such as "Let's Go Rangers", "We Want The Cup", "BREAD-MAN" and other such team specific chants. For whatever reason, NYR wants fans to record themselves chanting "HEN-RIK" too. I guess NYR wants that footage, so they can air it whenever Lundqvist is getting CZAR IGOR his water bottle! (I kid, I kid. After all, it's been four months since a game, I have to get back into the groove of things myself too! I have a reputation to maintain, damn it!)
This all leads us to the debate of piped-in crowd noise vs authenticity. As a pro wrestling & MMA fan, I have watched broadcasts with piped-in crowd noise & broadcasts without it.
When it comes to pro wrestling, piped-in crowd noise comes off so cheesy and fake. It's like a really bad laugh track for a really shitty sitcom. When it comes to the UFC shows, I think UFC has actually been better without the crowds, because you can hear the hits better. You can hear the cornermen/coaches. While maybe it's not truly better, what I'm saying here is that it's not bad either. It's different and unique & I have enjoyed no crowds during these UFC broadcasts.
In this Cancel Culture world we live in today, should you choose to abide by that lunacy, everyone and anything has a target on their backs, even explorers from 500 years ago. Hell, we've even seen liberals turn on their own, with NBA reporter Adrian Wojnarowski, the #1 reporter in all of the NBA, getting suspended by ESPN this week, for dropping an "f-bomb". Whatever you say today, yesterday, or even if you said "goo-goo ga-ga" as your first words as a kid, all of that is being meticulously devoured through the liberal microscope. We've created a nation where humor and jokes are blasphemous, unless you're joking about killing the President of the United States or making death threats about anyone who supports Donald Trump, as has been the case with Ranger Tony DeAngelo. You see, that stuff is okay to these people!
Oh man, I gotta pull in the reins here, before I go on another 5000 word political rant on this site!
Where am I going with this? Obviously, players chirp each other, knowing that fans can't hear them. If the NHL doesn't pipe-in noise for these upcoming games, we could potentially hear David Quinn go on another one of his "RABBIT EARS" rants, which I recapped several times on this site already! More importantly, we could also hear players use colorful language, something the NHL does not want.
(Truth be told, I'm interested to see how the NBA handles this matter too, as I've read countless articles where one offensive slur is always used by NBA players, a word that you'll never hear another player in the NHL say to each other. You do the math here, because if I logically expand on this topic, as usual, I'll have the Liberal Social Media Cancel Culture mafia after me again!)
NHL players are known for their chirping/trash-talking, even when it's done in the spirit of competitiveness. However, in a world where the words "asshole" or "douchebag" may become the next most offensive words in the world to the Cult of Cancel Culture, the NHL probably wants to avoid any such controversy from occurring. That may be the reason why the NHL leans on the side of creating artificial noise.
Personally, I rather the games be authentic. I don't get offended by anything, so if someone accuses a player on the other team of being a "pussy", I'm not going to cry on social media about it. In fact, I'll probably have a good laugh about it. However, I understand that my sense of humor is extreme (maybe I go to & watch too many stand-up comedy shows) and that the NHL has a business to run. The worst part about this, is that the people who look to be offended by everything, will effect what the NHL does here. After all, if you're a high profile celebrity or business, if you try to fight against Cancel Culture, you'll have every -ism and -ist thrown your way.
Moving on, we now know the game times of the first three games of the Rangers vs Hurricanes series.
---
For those who don't want to squint, here is the schedule, for the first three games of the Rangers/Canes series:
Game 1: Saturday, August 1st, 12PM.
Game 2: Monday, August 3rd, 12PM.
Game 3: Tuesday, August 4th, 4PM.
As I predicted last blog, the Montreal Canadiens vs Pittsburgh Penguins series is getting the top billing, with the 8PM starts. The NHL is serving two TV masters here, in both America and in Canada, so it makes every sense to put Montreal vs Pittsburgh as the featured series, and the first prime-time game during "Hockey Night in Canada." There are a ton of stories going into that series, between Canada's hero Sidney Crosby taking on Carey Price & the Habs, the losing team of that series that will get to enter the Lafreniere lottery & everything else.
And yes, while the majority of you readers are Ranger fans, let's face it, no one outside of a few thousand people care about the Carolina Hurricanes. I say this from first-hand experience too, as I was at a Rangers/Canes game in Raleigh last year and have seen plenty of Ranger/Cane games on TV in the past – anytime the Rangers go to Raleigh, the crowd is majority made up of Ranger fans. In other words, league-wide and from a TV ratings perspective, Montreal vs Pittsburgh is much more interesting than the Rangers vs Canes, especially for Canadian NHL fans.
When it comes to the early game times for the Rangers vs Canes series, it doesn't bother me and I don't think it favors either team. While it might suck for the fans who are back to work full-time and not able to work from home; from a hockey point-of-view, both teams will have to adjust. And hey, this is much better than nothing!
Let's continue rolling along here! Rangers mini-camp time!
---
In case that picture above didn't come out clear enough, here's a better version, also released by the Rangers:
There are a couple of things to address here, with perhaps the inclusion of K'Andre Miller being the biggest news item.
For whatever reason, the NHL is allowing one non-roster player from each team to practice with their team. For the Rangers, it's K'Andre Miller. However, Miller will not be allowed to play in any of the games this August, or in any of the Stanley Cup playoff games for that matter. Hell, Miller is only here for the practices, as he won't be allowed to travel to Toronto. Of course, the majority of this stuff is all contract related, but in my eyes, this would've been something that could've easily been addressed in the recent CBA talks. Think about it – what NHL team WOULDN'T want one of their prospects along for the ride?
On a previous blog during this quarantine, I wrote and stated – "LET THEM PLAY". I like that Miller is here. After all, with virtually every other hockey league and tournament canceled right now, it's in the best interest of all players and NHL franchises, to have the players work-out, practice and play. I'm all for this.
However, I don't like that Miller is excluded from the playoffs, because this is like dangling a carrot to him or like teasing a kid with ice cream, but not allowing the kid to eat it.
Hockey-wise, I also don't like this rule, because you don't know who will test positive for COVID-19 in August. By allowing Miller to practice (and by allowing each NHL team to allow a 2019-2020 non-roster player to practice) it allows each team to have an extra player ready, should someone test positive. What's to gain by allowing a player to practice for two or so weeks, and then shut him down? That's my main point here.
Whatever the case, I can't change this. It's good to see Miller getting reps with his potential future teammates. However, due to these times, I don't see the logic in banning these players from competition. You could have made an exception here for every team. And really, who knows if Miller would've even played? I just like having the option of allowing these hard-working non-roster players to play, should the opportunity arise.
As a result of the Rangers returning to mini-camp, we also know, and as I talked about previously, that every NY Ranger is back. No one is opting out on the team. In addition, we also know the Hartford Wolfpack players that are joining the Rangers for the ride, with Adam Huska, Steven Fogarty, Tim Gettinger, Michael Haley (injured), Danny O'Regan and Brandon Crawley all added. (On previous blogs, I already talked about Lettieri, Hajek and Raddysh.)
Of these players, it's nice to see Huska added, even if it's just for insurance measures. It also tells you, whether it's from a depth perspective, a view of the talent or whatever else, that the Rangers value K'Andre Miller more than they do with the recently signed goaltender Tyler Wall. Truth be told, there's not much to that in my opinion. I think it's an organizational depth issue than anything else, as the Rangers will be auditioning new left-handed defensemen next season. The Rangers already have an abundance of goalies.
In our first real glimpse of what David Quinn is thinking about for the playoffs, we saw the following lines & pairings on Monday:
FIRST LINE: Kreider/Zibanejad/Buchnevich
SECOND LINE: Panarin/Strome/Fast
THIRD LINE: DiGuiseppe/Chytil/Kakko
FOURTH LINE: McKegg/Howden/Gauthier
FIRST D-PAIR: Lindgren/Fox
SECOND D-PAIR: Staal/DeAngelo
THIRD D-PAIR: Smith/Trouba
Of note, Brendan Lemieux was alternating in. He still faces a suspension, a suspension which has not been ruled on yet. It is thought that he will be suspended at least for one game this summer, if not two.
I'll get into David Quinn's comments in a bit, but as you can tell, everything pretty much looks the same from where we left off in March.
Of course, the big news? Who was in the starters net during practice? It was this guy:
As far as this first practice goes, David Quinn and JD seemed happy about it. Reporters seemed happy about it. If anything, I think these first few days will be about getting the rust off, getting the chemistry back and just getting back to work. I don't know how anyone could grade or judge these first practices back, but I'm sure there will be "experts" out there that will try, even if they didn't watch this practice! All I can say, in my opinion, I'm just glad that all the Rangers are back and I trust that DQ has a solid game plan for Carolina.
Again, I have no comments on the actual practice itself. What the hell do I know about coaching a hockey team on day one after a quarantine? I'll leave that to Quinn.
Speaking of David Quinn, after practice, he along with JD and several other players, all combined for a 90 minute ZOOM call with the media. Let's take a look at that.
The following news and quotes come from reporters Colin Stephenson, Leslie Treff & others. I have rewritten their tweets and information here, for readability. Of course, I also interjected my own opinions in too:
The zoom press conference opened up with John Davidson. JD felt that K'Andre Miller made the most sense, as the one player that is not allowed to go to the hub city. I tend to agree!
---
JD was very excited when asked about the Rangers vs Carolina. JD added that the coaches have been meeting for the last 8-10 weeks. JD also felt that the players all looked "very sharp" today. All of this news, as a fan, was extremely encouraging.
---
When asked about Mika Zibanejad, JD said, "I think Mika hasn't hit his ceiling yet. This guy, he can do anything. You wonder if a guy can step back and be as hot heading into this playoff round. We'd take 80% of that!"
---
On the starting goalie question, JD said that it was up to David Quinn. JD has said this numerous times already. JD also said he doesn't know what kind of suspension Brendan Lemieux is looking at right now, but the Rangers are operating with the idea that Lemieux will at least miss one game.
---
In regards to Gord Murphy filling in for Lindy Ruff, JD said, "We thought that bringing Gord here would be the smartest thing because he knows our organization." As I opined once that news was made official, I pretty much said what JD said here. Makes sense.

This then wrapped up the JD portion of the interview.
---
After JD, Mika Zibanejad jumped on the horn. Here's what he said:
Mika, on his mind-set: "Win the whole thing… We're here to win and we're going to everything our power to do so." That's what I want to hear!
---
Mika, on everyone being back: "It's fun to see everyone right now… There's a lot of laughter; there's a lot of fun in that locker room." This was odd to me, because I've been told by the NYR liberal twitter mafia that Tony DeAngelo ruins that locker room! Idiots!
---
Mika then thanked the fans for their support and said how much he loves New York City.
If you got anything out of Mika's interview, it's that he's happy to be back and looking forward to winning the tournament.
Up next, was the third string goalie.
---
Let me preface this Lundqvist interview segment of the blog with this. There are three things that I'd love to see be done with, come 8/1. Those things & takes are the following:
1. "STROME ONLEE PLAYZ GOOD BECUZ HE IZ WITH PANAREN!"
2. "TONI DEANGELO SUX CUZ HE IZ A (insert liberal woke term or word devoid of meaning here.)"
3. "HENRICK LUNDQUISS DESERVED TO START. DQ IS A STOOPID POO HEAD!"
Anyway, here's what Lundqvist said:
"Going back to Sweden during this break, I had an opportunity to spend a lot of time with my family & some of my friends. It also gave me an opportunity to work on my game a little bit – technically, physically & mentally… I'm in a really good place in all 3 areas."
I wish he was in a really good place, back in Sweden. I wouldn't have minded if he opted-out! It sure would've made things easier for DQ!
---
Lundqvist added that he loves the game; and if he does not play, he will he very supportive of the team.
Kudos to him. I don't know if he really believes that or not, but at least he said it. (As mentioned 789676889 times on this site, there's always going to be jealousy when someone replacing you does better than you. I've recapped in the past how many NHLers and other athletes have said this. It's human nature. You want to be wanted, not replaced.
---
As far as the three-headed dragon of Ranger goalies goes, Lundqvist said, "We're three guys competing for one spot, so we'll see who gets to play. I look at it as, back to that answer, controlling what I can control."
This is the PC answer here. Of course he wants one last shot, even if that's not what's best for the team now or moving forward. (As mentioned 786679679565 times on this blog, even if the Rangers were to get swept in this first round, I'd rather see Igor get the experience under his belt, just like how I'm happy to see every player of this new core (and Quinn) get experience too.)
---
Henrik also said that there should be no limits to what the Rangers could accomplish. I'm with it!
---
Of note, of course it's always the Henrik Lundqvist show with the Rangers. Ignored from this zoom call, the second most tenured Ranger, a Ranger who will 100% be playing in these playoffs if healthy, in Marc Staal. Just worth mentioning.
After Lundqvist wrapped up, we had the main event with David Quinn.
---
When I look at that above quote, I totally get what DQ means by it. That said, it might be tough to pick up where they left off. After all, we're talking four months of team inactivity here, which is the same amount of time between the Stanley Cup playoffs and the next regular season.
When it comes to the goalies, DQ said,"It's not just about these last three weeks… there's going to be a lot that goes into it." This is where I think DQ is 100% going with Igor, because of what happened this season and for the following seasons of NY Ranger hockey. And as I've been saying on these blogs for a while now, poor Georgiev. He could be the second coming of Dominik Hasek at these practices, and he still won't be considered to start any of these games.
To be fair, when closing out on the goalie talk, Quinn added, "I actually had a meeting w/ all three of them today on how important the next few weeks are going to be. There's also a lot of things to take in consideration… Henrik's success against these guys, the seasons guys were having, what was going on when we left off."
To close out my opinions on the goalies here, while I know Quinn wants to make it a competition, it might be more relaxing and less pressure on Shestyorkin, if DQ just out-right said "Igor is my guy." Just something to consider. And I say this based on watching and listening to interviews from former NHL goalies, including the greatest Ranger goalie of all-time, in Mike Richter.
---
In a topic that perhaps isn't the most pressing, but worth talking about, DQ brought up Brendan Smith. DQ reiterated that Smith is back to playing defense and is no longer a forward, as DQ is happy with his current crop of forwards.
---
On the practice itself, DQ felt the players were dialed in mentally and feels that games will be won and lost between now and 8/1. DQ said there was no time to waste, how this wasn't a training camp and how this is essentially the third season.
---
That pretty wrapped up the zoom call. One thing not brought up – the Steven McDonald Award.

Again, I don't want to rewrite stuff I've already said, as you can find all of my past blogs in the archives or from the main page, but I was told that the Steve McDonald Extra Effort Award wasn't brought up today. I did have one prominent NYR reporter tell me that this topic will be added to this reporter's question sheet, and will hopefully be asked, the next time the Rangers do one of these press conferences/media calls.
All I'll say is this – with the NHL already starting to list year-end award winners, if the Rangers were to announce the Steven McDonald Extra Effort Award winner, it could be a nice morale boost, heading into the playoffs. You can do the ceremony on opening night of the 2020-2021 season, because after all, likely winner Artemi Panarin will still be here!
Really, just think about this for a second. Imagine if Steven McDonald's son, Conor McDonald, showed up to the last day of Rangers practice and gave out the award? It could be a nice motivational tool, at least in my opinion. After all, how can you forget this: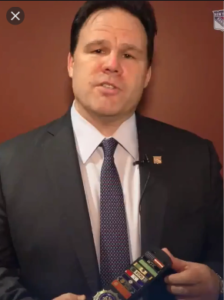 One last thing and I'm out!
---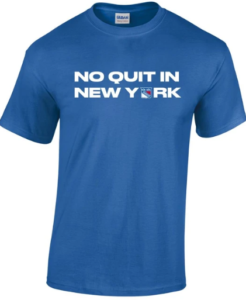 If you go to the Rangers website, over at NYRangers.com, they are now selling this t-shirt depicted above, at this direct link: https://nyhockeytees.com/
The shirt goes for $30, with proceeds going to charity.
Is this a story? Maybe not, outside of "NO QUIT IN NEW YORK" perhaps becoming the official mantra of the Rangers 2020 Stanley Cup playoff run. Well that sure beats "Play Like A New Yorker!"
If you haven't already, subscribe to this blog for the next update: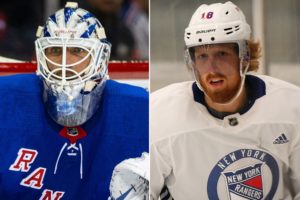 Moving forward here – I'd expect mini stories to come out of this training camp, but really, I think DQ has his lines, defense and goalie set. The only big bomb will be when DQ makes the starting goalie news official.
We know that Ron Duguay's "Up in the Blue Seats" podcast will return this week. I'll have a recap of that when that's uploaded. Tony DeAngelo may record one more "Watch Your Tone" podcast, but the podcast, like TDA, is most likely on-ice, until hopefully October.
As far as the next blog, if you subscribe by clicking the form above, you'll get that bad boy delivered to your email box.
As always, thanks for reading and…
"WHY NOT THE RANGERS?!?!"
LET'S GO RANGERS!
Sean McCaffrey
BULLSMC@aol.com
@NYCTHEMIC on Tweeter and the new Parler app.