Greetings and salutations everyone and welcome to another blog here on BlueCollarBlueShirts.com. Just like last night, tonight, on Friday, October 18th, the Rangers were on the road against a Metropolitan division rival, while the New York Yankees hosted an ALCS playoff game. Fortunately, unlike last night, the Yankees handled business. Unfortunately for the Rangers, the Rangers did not, as they lost to the Washington Capitals by a score of 5-2.
The Rangers, who started the season at 2-0, are now on a three game losing streak. Some people will blame the schedule, but as mentioned on past blogs, that's a pathetic cop-out excuse to me.
Speaking of my past blogs, I'm on a three-day streak myself, as this is my third blog in as many days. For my most recent blogs, check out below:
---
---
---
---
---

---
When the Rangers opened up the season at 2-0, I saw many people talking about not only the playoffs, but how far the Rangers could go in the playoffs. Two weeks later, with the team now at 2-3, perhaps the brakes have been pumped on the talks of a deep playoff run. While it's still early and the team has only played five games, everyone is starting to get a better grasp of what this team is and what this team can do.
Unlike last night, where I thought the Rangers would beat the Devils, I didn't think the Rangers had a chance at winning this game with the Capitals. (And if my dad is reading this, a long-time season ticket holder many moons ago, he predicted a Rangers 4-3 win tonight. I said a 6-2 loss. Price is Right rules, I win!)
To me, as predicted before this season began, I think the Capitals will win this division with ease. Despite the Rangers making all the splashy moves in the off-season, they are still in a rebuilding and developing phase, while the Capitals are a team full of grizzled vets, looking to make another run at the Stanley Cup.
In fact, let's go to the GAMBLING segment of this blog. Here's what I said before the game:
Tough to tell what happens tonight, as I don't know what lines Quinn is using. However, Hank + Ovi = bet the over.

Betting #NYR to win is a great value bet, but after last night, it's easier to just put your $$$ in the toilet.

O/U prediction record this season is 3-1. Not bad! pic.twitter.com/Clcpc4StbB

— BlueCollarBlueShirts (@NYCTheMiC) October 18, 2019
With the over-under line at -6.5 and with 7 total goals scored in this game, my over-under record improves to 4-1. If you read last night's blog, too bad there wasn't a William Hill Sportsbook in my home! I would've won big on this game, as I had the over-under right and I knew the Caps would eat up the Rangers.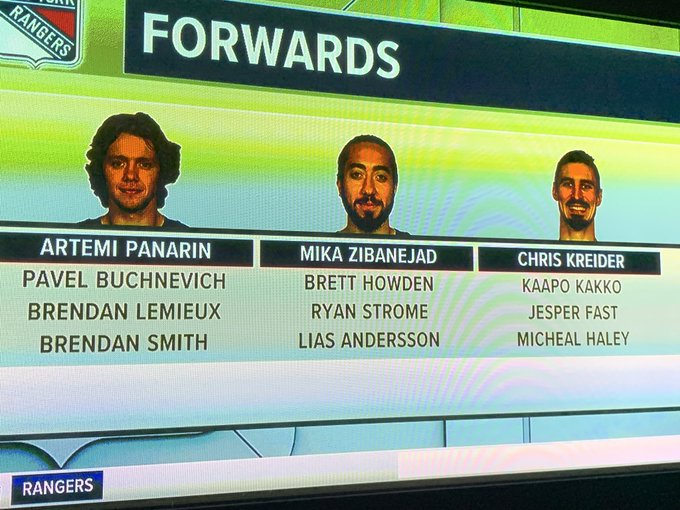 Line-up wise, after the stinker in Newark, everyone figured that David Quinn and the Rangers would shake things up. After their poor performances on Thursday, it was thought that Kreider and Buchnevich would be demoted. Of course, everyone also figured that Kaapo Kakko would finally be put not only on the first power-play unit, but on the first line with Panarin and Zibanejad. Instead, after having another Casper game against the Devils, Kreider was bumped up to the first line, while Buchnevich was demoted to the second line. In what shocked many, the power-play units stayed the same, despite Buchnevich looking like a complete mess against the Devils.
I've made my opinion known on this since the preseason and even as recent as in last night's blog. Cut the bullshit. Put Kakko on the first line already. Steve Valiquette, who was FUCKING AWFUL on the broadcast today, tried defending this move, saying how you need some veterans on your first line in a game against the Caps. Oh really? What line does Jack Hughes play on? What line did Elias Petterson play on last year? What line did Connor McDavid play on when he entered the league? Furthermore, the Rangers already have veteran presence on their first line, with Zibanejad and Panarin. And again, if this is a rebuild/development phase, why not put Kakko in the best position to succeed? He's the crown jewel of the organization.
(And to be clear, I like Valiquette and respect his opinion. However, this broadcast is missing Ron Duguay or someone like him, who can present contrarian opinions to Valiquette. As I've said 78678967896 times, you need chocolate and vanilla on these broadcasts, not just one flavor.)
To Quinn's credit, these moves with Kreider and Buchnevich sort of worked out today. Both players picked up points in this game, but both players were also in the minus department, as Kreider finished with a +/- of -1 and Buchnevich had a plus/minus stat of -2. I know the plus and minus stat isn't as important as it used to be, but it still tells you that these line changes weren't exactly a roaring success.
It should be mentioned, when it comes to the points Kreider & Buchnevich scored picked up in this game, both points were a direct result of Mika Zibanejad. Without Mika, I don't know if these two get their points in this game.
Buchnevich scored a power-play goal in this game. Keep in mind, this was a PPG and not an even strength second line goal. On the goal, Zibanejad set him up with a perfect pass, that any NHLer would've scored on. To me, this was more about the Rangers power-play being successful here, more than Buchnevich doing anything extremely great. To his credit, Buchnevich did finish, but it wasn't because he made some masterful move or play. Simply put, Zibanejad showed off his great hockey IQ and made a perfect pass.
Kreider's point was more impressive to me, as in the second period, he was able to make a perfect cross ice pass to a wide open Artemi Panarin, who was camped out in front of the net. I talked about this a few blogs ago (that blog is linked above) for Chris Kreider, playing with this first line is the best thing for him. Remember, he's in a contract year. By playing with the top players the Rangers have to offer, in theory, it should boost his point totals, which will help him this summer when he looks to sign the biggest contract of his life.
Both Kreider and Buchnevich, who were part of the 0-6 PP last night, saw the Rangers PP finish 1-4 tonight. It's an improvement, but really, why not Kakko? Oh and speaking of the 0-6 PP, let's talk about Valiquette again.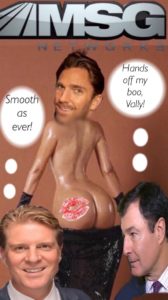 I've done this rant before, so I'm not going to go too crazy again here. That said, during the pregame, Vally was talking about how the Rangers power-play looked great in the loss to the Devils. That PP finished 0-6.
Listen, I get that you're not going to score on every PP. PP's can look good and not finish. However, you're not going to win many playoff games if your special teams don't produce. They can look nice, just like all the pretty charts Vally makes, but if the power-play doesn't produce goals, it's all for naught.
Seriously, when Vally says stupid shit like this, it makes me wonder if he's one of these soy boy participation trophy types? Should the Rangers get a trophy for having a nice looking power-play, even if it does go 0-6? Shit, with the way Valiquette and Micheletti were kissing Lundqvist's ass all game as usual, maybe these two can get the faux King his scepter and robe. After all, let's take a look at Lundqvist when compared to other goalies in the league.
With an amazing save percentage of .896, Lundqvist is ranked 36th in the league overall. With a regal Goals Allowed Average of 3.73, Lundqvist is ranked 38th in the league overall. None of this is mentioned on the MSG Networks. Do you know what was mentioned though tonight? How Lundqvist SINGLE-HANDEDLY beat the Colorado Avalanche, all by himself, in February of 2017. What does a 2017 game have anything to do with tonight, except for the fact that Lundqvist was overpaid then too?
Oh, and for those keeping count, there are 31 starting goaltenders in the NHL. This mean back-up goalies are posting better numbers than Lundqvist, including Alexander Georgiev: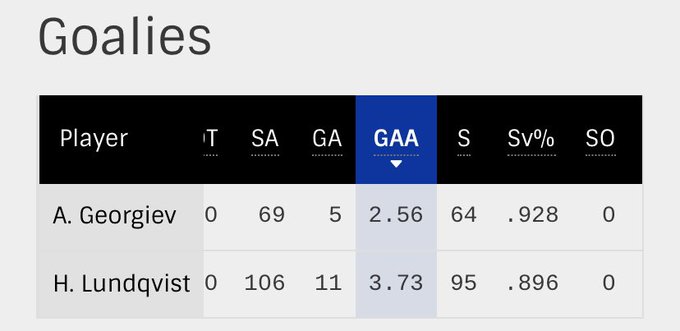 No joke. I bullshit you not. During this broadcast, Sam and Joe said, "On this date blah blah blah in 2017, Lundqvist defeated the Colorado Avalanche." As I always say, it's a team game when the Rangers lose with Lundqvist in net, but it's a one-man game when the Rangers win with Lundqvist in net. The MSG propaganda is worse than anything ever conjured up by Kim Jong Un.
Of course, since Lundqvist had a decent game, Micheletti was acting like he just swallowed 100 blue chews.
(And let's be real, it's not really a great game when you give up four goals. Plus, when you watch the other goalies around the league, what Lundqvist does isn't anything better than what you see in any other game. Seriously, if John Gibson from Anaheim was on this team, you would forget who Lundqvist was real fast!)
As I close on the MSG Propaganda Pals, Joe Micheletti was once again unbearable tonight. If you watched this game, you would think it was Lundqvist vs 20 Capitals. If you took a shot every time Micheletti said the word "Lundqvist", even if it was a shot of O'Doul's non-alcoholic beer, you would've Amy Whinehouse'd yourself right to a grave, just two minutes into this game.
In all my life, I've never seen an announcer have a love affair and a homosexual crush on one individual player. The only announcer that I can think of that had such a hard-on for an athlete, is Jim Ross during the WWF Attitude Era. However, when Jim Ross was going nuts and screaming "STONE COLD! STONE COLD! STONE COLD!", at least that was part of the show. It was business. When Micheletti does it, he just sounds engorged and ready to spew.
Oh and let me be clear here. I don't know if Joe Micheletti is gay or not. He probably isn't. I'm just being silly and being funny here. That said, the way Micheletti calls these Lundqvist games comes off as someone who has a major crush. Micheletti just goes into tunnel vision and can't focus on anything else going on.
And I feel I have to say this again, since I'm getting a new influx of readers here. Joe Micheletti is my comic relief on these blogs. Away from these broadcasts, he's a great guy. I've heard a ton of fan interaction stories with Micheletti, and in every single story, Micheletti is described as one of the nicest people around. I just don't like his commentary. I want to be clear here, I don't hate Micheletti at all and I think he's a good person. I just like to get goofy and try to make you laugh on these blogs.
Anyway, where was I before I went off on these tangents? Oh yes. The Ranger lines as decreed by Quinn.
I don't know how many of you watch "Homeland" on Showtime, but on the show, the main character is Carrie Mathison, who is played by Claire Danes. On the show, Carrie is a CIA agent. She eventually leaves the CIA, but that has nothing to do with what I'm about to say.
Anyway, on "Homeland", there's usually one insane Carrie Mathison scene per season, where she has either a wall, a marker board or a huge bulletin/cork board, where she has all these pictures, maps, newspaper clippings, etc, all over the place. She then has red marker all over the surface, as she tries to connect someone or something to some crime or some potential terror attack.
When watching Quinn tinkering around with his lines again, it just reminded me of Carrie Mathison. I can literally see Quinn writing out all these equations on a white marker board, with jazz music blaring in the background, as if he was Carrie Mathison. Shit, he is also kind of like Matt Damon in "Good Will Hunting":
The bottom line is this. While Quinn did have to make changes tonight, despite what Kreider and Buchnevich did in this singular game, it's time to accept the inevitable and put Kakko on the first line. If you're losing games, you might as well have him play with the best players and help his development. Put it this way, who will make Kakko better? Buchenvich and Howden or Panarin and Zibanejad? I rest my case.
When it comes to other changes in the line-up, Greg McKegg was a healthy scratch tonight. Brendan Lemieux was reinserted into the line-up, as he was on the third line. Brendan Smith was shuffled back to the fourth line, while Micheal Haley, for some reason, remained in the line-up. I'll talk more about Haley & McKegg at the end of this blog.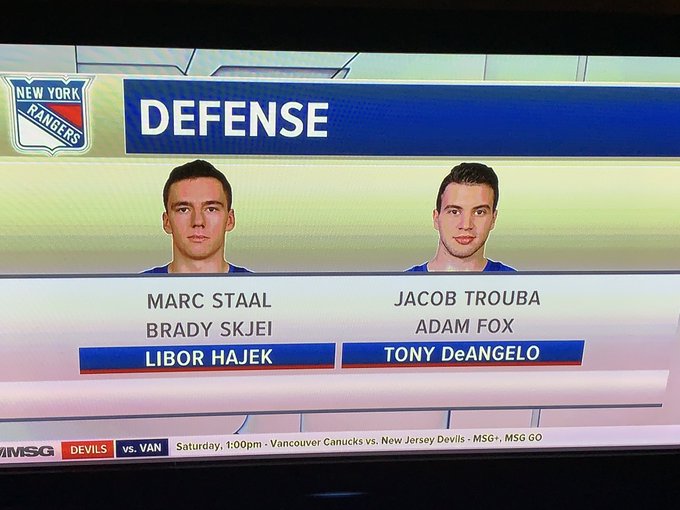 Defensively, Quinn played with his pairings once again. Marc Staal and Jacob Trouba were the top pair. Honestly, I thought this was a good idea and something I would've started the season with. The two players complement each other perfectly. Staal is the defensive defenseman while Trouba is more offensively oriented.
Quinn also teamed up Brady Skjei and Adam Fox as the second pair. As I've said in the past, I still don't see why Skjei is worth his money or his long-term deal.
On the third pair was Libor Hajek and Quinn's new whipping boy, in Tony DeAngelo. Go figure, I just received this in the mail today: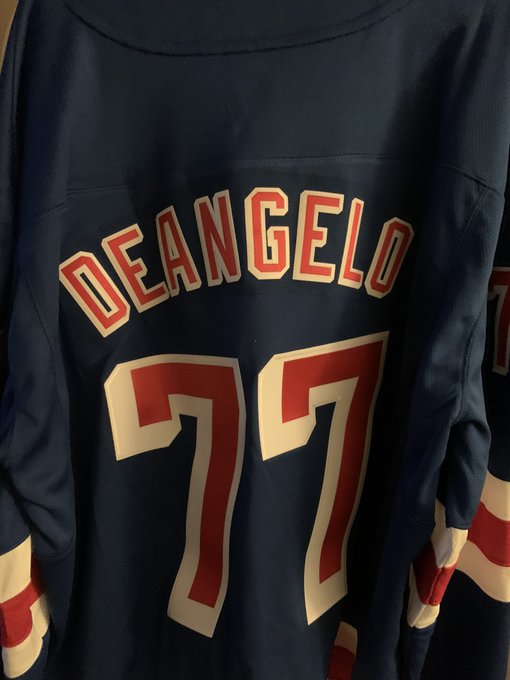 For some reason, David Quinn only played TDA 8 minutes and change today and stapled him to the bench during the second period. It just seems David Quinn tries to find someone new to blame for each loss. However in my opinion, if you're going to single out any defenseman, it should be Brady Skjei. However, in the time that Quinn has been here, we have seen how Quinn will give the benefit of the doubt to players that Gorton has signed long-term.
While I don't think Tony DeAngelo is any danger of being sent to Hartford or anything like that, it just seems that Quinn is using TDA, as his latest "tough love" victim. That worked out and did wonders tonight for Quinn.
At this time, as usual, here's the box score from ESPN.com:
SCORING SUMMARY: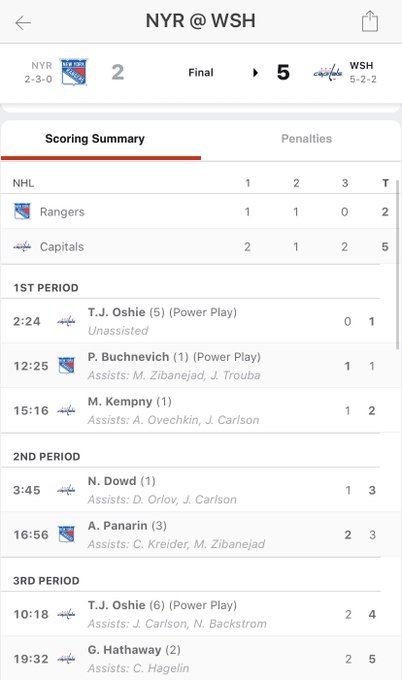 PENALTIES: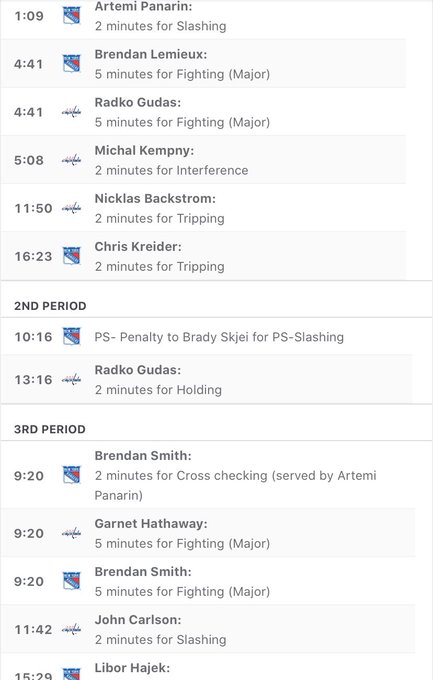 GOALIES:
| | | | | | | | | | | |
| --- | --- | --- | --- | --- | --- | --- | --- | --- | --- | --- |
| SA | GA | SV | SV% | ESSV | PPSV | SHSV | SOSA | SOS | TOI | PIM |
| 33 | 4 | 29 | .879 | 23 | 2 | 4 | 0 | 0 | 58:14 | 0 |
| | | | | | | | | | | |
| --- | --- | --- | --- | --- | --- | --- | --- | --- | --- | --- |
| SA | GA | SV | SV% | ESSV | PPSV | SHSV | SOSA | SOS | TOI | PIM |
| 28 | 2 | 26 | .929 | 18 | 2 | 6 | 0 | 0 | 60:00 | 0 |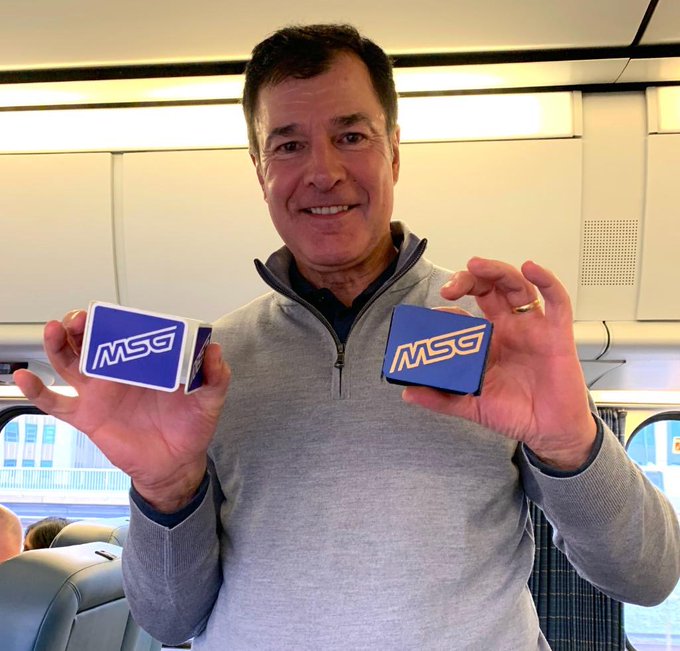 When you look at the first period of this game as a whole, the Rangers were the better team. However, when the first twenty minutes expired, the scoreboard read Capitals 2, Rangers 1.
If there was anything good about this broadcast, it was the fact that the MSG Networks went retro tonight, as they celebrated their 50th year of propaganda. They even used the 90's graphics for this game, such as this: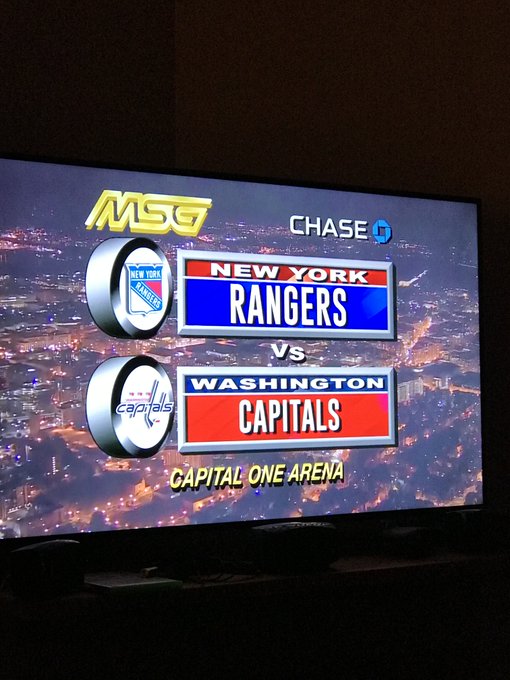 It just amazes me, that if the MSG Networks has 50 years of Rangers footage, how come they only show games from 1994? Just look at that library and all the classic games they could air on that network, rather than a repeat episode of that pervert chef or JB Smoove jerking his bird. I'd love to see the Eddie Giacomin return game to MSG. (And I'd like to see the Lundqvist return game to MSG too, but that would require the Rangers to deport his ass off this roster!)
There are so many legendary Rangers and even ex-NHLers that MSG Networks has footage of. However, you wouldn't know it, as the only old games the MSG Networks show us are games from the 1994 ECF and the 1994 SCF. Shit, they don't even show you the 2014 Game 6 ECF win over Montreal!
Don't even get me started on the documentaries the MSG Networks could do. The reason the YES Network first took off was because of the Yankeeographies they used to run. (The YES Networks went on to make millions by selling these documentaries on DVD.) It's so easy to do, so I guess I'm not surprised that MSG doesn't capitalize on their footage. I guess it's easier for Joe Micheletti to bray around like a jackass and say the words "Henrik Lundqvist" 752678945625245789265789263 times a game.
A minute and change into the game, Panarin slashed a Capital coming towards Lundqvist. This put the Capitals on the power-play right away. Immediately, I was thinking, "here we go, Ovi at the dot, boom." To the Rangers credit, the Capitals had four power-plays tonight, and while the Caps scored on half of them, it wasn't Ovechkin at his office. The Caps found different ways to score.
On the power-play, TJ Oshie would score, putting the Caps up 1-0, just two minutes and 24 seconds into the contest. 1-0 BAD GUYS.
The goal occured after Lundqvist made two saves and then on the third shot, the puck dribbled by and Marc Staal booted it into the Rangers net. You can't really fault Lundqvist here, but at the same time, if you make a clean save or glove/freeze the puck, Marc Staal doesn't kick a loose puck in the net. And yes, I know the Cult of Lundqvist will demonize Staal for this, but later on the game, a similar situation occurred in front of Braden Holtby. What did Holtby do? He calmy put his glove over the puck and got the whistle. No damage done.
Two minutes after this goal, Brendan Lemieux leveled Kempny (making his season debut tonight) with a clean hit. Resident NHL goon, in Radko Gudas, immediately took issue. However, it was LEMIEUX 3:16 taking the trash to the gutter:
Brendan Lemieux fights Radko Gudas, sort of. #NYR pic.twitter.com/HeFvsQXDBM

— Rob Taub (@RTaub_) October 18, 2019
Not the best video here, but the cameras missed some of it. This fight would put both players in the box for five minutes.
20 seconds later, Michal Kempny took an interference penalty, putting the Rangers on the PP for the first time in this game.  They would fail as usual. I wonder if Vally gave them a trophy anyway? Also worth mentioning, on the PP, Buchnevich turned the puck over twice and made a terrible pass.
At the half-way mark of the first period, the Rangers were out-shooting the Caps by a tally of 11-3. The tide would turn in the second period.
Also at around this time in the game, for some reason, David Quinn had Micheal Haley out there against the Captials top line, which you know, features Alex Ovechkin.
At the 11:50 mark of the first, Backstrom was caught for tripping. At 12:25, Buchnevich would score on the goal I talked about earlier in this blog. 1-1.
With under four minutes to go in the period, we saw the classic Lundswiss goal allowed. No, it wasn't through his five hole. It was one of those goals where Lundqvist is humping the ice like Jason Biggs humping an apple pie in the movie "American Pie". Why Lundqvist decides to flop around his belly like a fish out of water is beyond me, but here's your $8.5M cupless loser:
Michal Kempny (1) takes advantage of the scrum in front and slams home the rebound!#ALLCAPS pic.twitter.com/cEAZF68vj3

— HD365 (@HockeyDaily365) October 19, 2019
2-1, bad guys. To me, this was just another one of those moments where Lundqvist goes into nervous puppy mode. At the first sign of conflict, he gets all panicky and wets himself.
With under four mintues remaining, Kreider put the Rangers back on the PK, as he was called for tripping. Luckily, the Rangers killed this Caps PP, or it could've got ugly.
2-1 after twenty minutes, in really, a period the Rangers looked better in.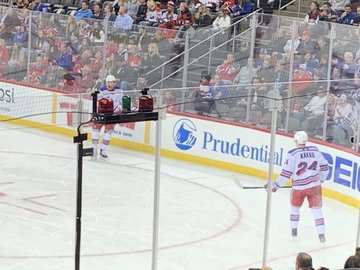 The second period was a 180 from the first period, at least when it comes to the SOG department. After setting the tone in the first, it took the Rangers nearly 11 minutes to log their first shot on goal of the second period. There are two things I know about hockey – you can't win if you can't score and you won't win a Cup with Henrik Lundqvist.
On the bright side, since I have two TV's in the man cave, it was nice to see the Yankees up 4-1 during the first intermission. Who would've known that first inning score would hold all game? LET'S GO YANKEES!
With the Rangers not doing much of anything in the second period, Nic Dowd doubled Washington's lead, 3:45 into the period:
Nic Dowd, who should never be scratched, makes it 3-1 pic.twitter.com/FyfIMtc3sg

— Ian Oland (@ianoland) October 19, 2019
This is such a bang-bang play. The puck hits off the post and the puck is a perfect rebound for Dowd. 3-1 bad guys.
I also have to mention this here – Dmitry Orlov, who was only credited with two shots on goal tonight (the shot off the iron doesn't count) was a beast tonight. It seemed that every time he was on the ice, he had the puck and was firing it away. It was just like watching Trouba. And while on Trouba, I thought he had a much better game tonight than he did in the game with the Devils.
At this point in the game, Lundqvist looked shaky, as he was diving around all over and giving up juicy rebounds. Fortunately, he would settle down and would make a bunch of good saves in the period. However, the damage was already done. Perhaps the biggest save of the period was when Skjei (who plays while TDA gets benched) hooked a streaking to the net Vrana. Vrana got a penalty shot and Hank stopped it.
11 minutes into the period was when the Rangers offense made their first real attack at the net. This is the play I talked about before. Despite a ton of traffic, a lot of bodies and a loose puck bouncing around, Holtby was able to calmly freeze the puck. Faceoff.
With 13 minutes played, the Rangers would get another power-play. However, the Caps had the best offensive chance during these two minutes and this is where I thought Lundqvist made his best save of the period (and the game) as he stopped Orlov on the Caps PK.
For real, it could've been 5-1 here. However, I just can't do backflips (figuratively, literally or via the written word) here. I see goalies make these saves all the time. When you're making $8.5M and still the focus of a team rebuilding, I expect you to make the saves. That said, credit where credit is due, the Vrana penalty shot save and the Orlov Caps PK save were the two best saves of the contest. These two saves kept the Rangers alive.
With just under four minutes remaining in the period, the Rangers were able to get within one, after this great scoring play from the first line:
What puck movement by the New York Rangers here. Mika to Panarin to Kreider back to Panarin for the goal pic.twitter.com/iO40z5WCJl

— Jimmy Clarke (@JimmyClarke) October 19, 2019
3-2, bad guys.
Because of this Rangers loss and the MSG propaganda/never-ending blowjob for Henrik Lundqvist, I think Mika Zibanejad's performance in this game will fall through the cracks here. Make no mistake – Zibanejad has been the best Ranger during these first five games. Without him tonight, the Rangers don't get their two goals of this game. Even at intermission and during the game, guys like Vally, Rosen and Joe could only talk about Hank. Not once did they mention how Zibanejad was the reason for the two Ranger tallies. This is what drives me nuts. The Lundqvist stuff is so OD from the MSG guys, that they ignore everything else.
And lastly on Zibanejad, the NY Rangers Stat guy tweeted out the following:
"Mika Zibanejad is the seventh Ranger in franchise history who has recorded 10+ points in the first five games of a season (Gilbert – 11 in 1971-72; Bathgate – 10 in 1961-62; Nevin – 10 in 1968-69; Poddubny – 10 in 1986-87; Turcotte – 10 in 1990-91; Jagr – 10 in 2006-07)."
3-2, after forty minutes played.
The third period felt like a beautiful recreation outdoor game. For 7+ minutes to open the period, we had whistle-free hockey. Just back and forth, with plenty of action. It's funny, during these 7 minutes, it felt like the Yankees only threw four pitches.
The controversy of the game occurred at the 9:20 mark. Brendan Smith and Gartnet Hathaway got into a fight, which Smith won. And while on Smith, once again, I thought he and the fourth line played well. Anyone saying otherwise is just someone clouded by his contract.
Anyway, for whatever reason, the refs tacked a two minute minor to Smith's five minute major for cross-checking. However, the MSG networks didn't even care to explain this or explore this. They were too busy seeing how far they could put their head up Hank's asshole.
To me, this was a bullshit penalty. In a one goal game, after a fight, I don't see how you can just give a guy an extra minor. Again, we didn't see any type of replay, because Joe was reading poems for every hair strand on Lundqvist's head.
On the ensuing Caps PP, TJ Oshie blasted one from just in front of the blue line. 4-2 bad guys. On the goal, Hank could've stopped this one, but I rarely slam goalies for PPG's. We all know the Caps have one of the best PP's in the league, but after stopping 6 of 7 Devil PP's last night, it was tough watching the Rangers PK only have a 50% success rate in this game, especially since Ovechkin was held off the board as a goal scorer.
Later on in the period, the Rangers would get another power-play. While the PP looked good, it didn't convert. You gotta score in these situations.
With under five minutes to go, the Rangers took another penalty, with Libor Hajek being boxed. This did the Rangers no favors with a two goal deficit, as the Caps were happy to dance around with the puck and kill the clock. However, that strategy almost backfired, as Jesper Fast almost scored here.
And while on Hajek, I've seen enough. Let's give Lindgren a chance, especially with this defense being suspect at best tonight.
After the Rangers failed PP, the Rangers would pull Lundqvist with two minutes and change to go. They made a go of it, but with 28 seconds remaining, Hathaway put the game away with an empty net goal. 5-2 bad guys, your final from Washington.
As I was working on this blog, I stopped to check out the Rangers post game. Here's Hank on the loss:
Hank: The 🔑 is winning the speical teams battles #NYR | @NYRangers pic.twitter.com/76mQZ0Ohbe

— Rangers on MSG (@RangersMSGN) October 19, 2019
First off – is anyone shocked that the official account of the Rangers MSG Network features a picture of Lundqvist?
Secondly, Hank isn't wrong here. Special teams have been an issue. That said, it's the same old shit. Blame everyone else after a loss, take all the credit after a win. For a team full of young guys, who wants to hear this old fuck bury the team after every loss? I'm not saying what Hank said is wrong here, but he could be more diplomatic. Leaders don't bury their soliders during dark times.
In the postgame, Quinn said benching DeAngelo was a "coach's decision". Between Lemieux yesterday and now TDA, I just don't get it. I'm not someone who buries Quinn either, I just don't understand his thinking. I'm not in the room or with the team, so I have to have faith in Quinn, but I'm putting my opinion out there – I just don't understand why he singles out Lemieux and DeAngelo.
The most important thing Quinn said after the game was this:
"I thought he (Kaapo Kakko) looked tired tonight. There's so many things at this level that an 18-year-old has never been asked to do, and he's never thought about doing it. I've said this a lot, it's almost unfair for a kid like him when he gets here."
This was funny to me. Just 48 hours prior, every Rangers fan, writer, blogger, mother and everyone else and in-between, were raving about Kakko working late and staying on the ice after practice. Now the 18 year old is tired.
What is unfair to Kakko is that he's playing with blah guys. Put him on the first line and see what happens. Put him on the first pp unit. How is he supposed to get better if he's not playing with the best?
Ugh.
Switching gears here before we go home.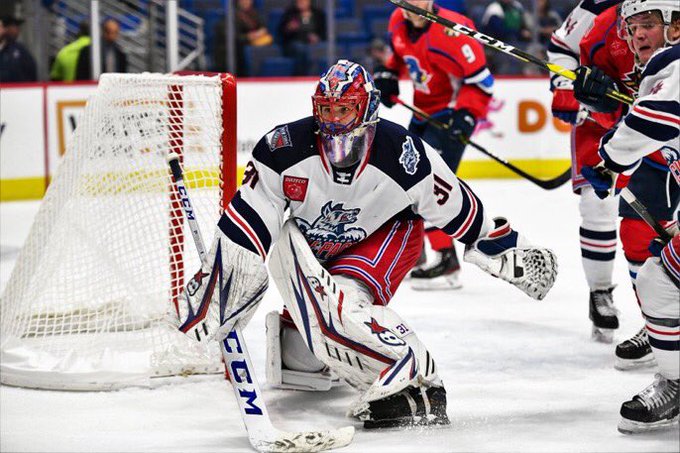 From HartfordWolfPack.com:
By Bryce Grundy

The Wolf Pack opened up the third week of their season with a 1-0 shutout victory over the Springfield Thunderbirds Friday night at the XL Center, behind Wolf Pack goalie Igor Shesterkin (36 saves), improving the Wolf Pack's record to 4-0-0-1 on the year.

"We feel very confident when [Shesterkin] is in the net. He's very composed," said Wolf Pack head coach Kris Knoblauch after Shesterkin's first shutout of his North American professional career.

Phil Di Giuseppe's second goal of the season, scored at 7:04 of the second period, proved to be the game-winner.  Linemates Vinni Lettieri and Filip Chytil were credited with the assists, as Di Giuseppe was hit with a pass in stride, allowing him to the Thunderbirds defense and then sneak the puck past Springfield netminder Chris Driedger (22 saves).

"We're an exciting team with a strong offense," commented Di Giuseppe.

Knoblauch noted that the turning point in the game was a Shesterkin breakaway save that allowed the Wolf Pack to transition into the offensive zone, and ultimately led to the game-winning goal.

Strong goaltending and physical play continued into the third period. "We have guys who can pick up that load," said Di Giuseppe, "Guys are laying down for shots and willing to sacrifice."

"Leadership has been big," added defensemen Mason Geertsen, "especially on the bench. Coach has preached quick puck movement and continuous pressure."

The balance of veteran leadership and talent has propelled the Pack to the top of the Atlantic standings. "Good teams finish 1-0 games," said veteran forward Matt Beleskey, a promising sign to start the season.

Springfield Thunderbirds 0 at Hartford Wolf Pack 1
Friday, October 18, 2019 – XL Center

Springfield 0 0 0 – 0
Hartford 0 1 0 – 1

1st Period- No Scoring.  Penalties-No Penalties

2nd Period-1, Hartford, Di Giuseppe 2 (Lettieri, Chytil), 7:04. Penalties-O'Regan Hfd (tripping), 4:17; Prow Spr (closing hand on puck, roughing), 13:30; Gettinger Hfd (roughing), 13:30; served by Kravtsov Hfd (bench minor – too many men), 16:39.

3rd Period- No Scoring.  Penalties-Roy Spr (holding), 5:45; Chytil Hfd (tripping), 6:36; Geertsen Hfd (interference), 9:01.

Shots on Goal-Springfield 7-12-17-36. Hartford 9-7-7-23.
Power Play Opportunities-Springfield 0 / 4; Hartford 0 / 2.
Goalies-Springfield, Driedger 2-3-0 (23 shots-22 saves). Hartford, Shesterkin 3-0-0 (36 shots-36 saves).
A-3,154
Referees-Furman South (44), Anthony Tapper (9).
Linesmen-Glen Cooke (6), Mike Baker (11).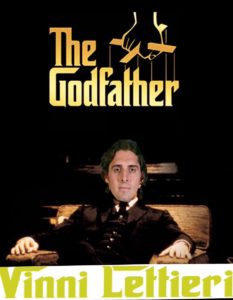 In Hartford's 1-0 win tonight, both Vinni Lettieri and Filip Chytil assisted on the lone goal of the game, while Shestyorkin had a tremendous game. (I talked to people at the game and also read reports from Wolfpack reporters.)
It's funny, during the past two days, I've seen countless fans scream at the top of their lungs the following: "SMITH, MCKEGG AND HALEY MUST GO! THE RANGERS MUST CALL-UP CHYTIL AND KRAVTSOV!!! THE RANGERS ARE STUPID!"
While I know I'm the only one campaigning for Lettieri, it just amazes me how many Ranger fans are all about Chytil and Kravtsov right now. How come this logic doesn't apply to Lundqvist? If you want all the youth and you want to grow the team, how come you aren't for CZAR IGOR to be with the big team?
The Rangers aren't winning the Cup this season. We all know that. I know I've talked about it a million times, but Igor should be with Allaire full-time. Who cares if he has bad games with the Rangers this year? The Rangers should be building up both Georgiev and Shestyorkin, so this way, once the team/franchise is ready to make a real run at the Cup, then the goalies of the future will be ready to go too. Every Lundqvist start and practice is just taking time and experience away from the future.
I'm interested to see what happens if Igor keeps ripping off shutouts in Hartford. The guy basically was averaging a shutout every third game in the KHL, so it's not unthinkable to think that Igor could amass a bunch of shutouts in his time in the AHL.
Moving ahead, the Rangers now have a five game home stand. In the first three games, the Rangers will host Vancouver, Arizona and Buffalo. All three of these teams are interesting to me, as they all have stuff in common with the Rangers. All four of these franchises are rebuilding, but only one rebuilds around an $8.5M 38 year old goalie.  Buffalo is enjoying some success too right now, but they also enjoyed success early last season, before flaming out.
After those three games, the big tests are at the end of the month, where the Rangers host the Bruins and the Bolts. I wonder if the Rangers scoreboard will run a thank you message for Kevin Shattenkirk? I better not hold my breath.
I'll be back Sunday night sometime, after the Rangers matinee game with the Canucks. Let's hope there's a Yankees Game 7 to be worried about on that day.
Until then, as always, thanks for reading and…
"LET'S GO RANGERS!"
Sean McCaffrey
BULLSMC@aol.com
@NYCTHEMIC on tweeter