Greetings and salutations everyone and welcome to another blog here on BlueCollarBlueShirts.com. We are now less than a week away from the Rangers first game of the 2021 season. And boy, oh boy, can you imagine the outcry, the outrage and the trail of tears should the Rangers drop the first two games of the season to the New York Islanders? I can hear it now, "FIRE DQ!", "FIRE JACQUES MARTIN!", "FIRE EMILE FRANCIS!" (Ironically, at the time of this writing, Emile "The Cat" Francis was fired 45 years ago, as he was fired on 1/6/1976. You learn something new everyday here! And yes, while speaking about Francis here, Francis, and his era of Rangers, are featured heavily in my upcoming "New York Rangers Rink of Honor" book. What a shameless plug and a reminder!)
Tonight's manifesto will feature a double main event, as I present to you a recap/review of the latest episode of Tony DeAngelo's "Watch Your Tone" podcast. On the podcast, TDA talks about Rangers training camp and about his initial impressions of his new teammates. Following the podcast recap, I'll have my 2021 New York Rangers Season Preview for you, and as you may expect, this preview will be longer than any other preview you'll find on the internet!
However, while on the topics of the New York Rangers and Tony DeAngelo, let me run down some quick news and notes for you, before getting into our double main event.
As mentioned last blog, the YouTube account of the MSG Networks, despite not showing any practices or scrimmages (check out my last blog for more on this) are still pumping out post-practice interviews. You can follow all of the interviews here: https://www.youtube.com/results?search_query=msg+network
There were three news items coming out of Wednesday's practice. The first piece of news is that Mika Zibanejad is expected back sooner than later, with David Quinn predicting that we'll see Zibanejad come Opening Night. This tells me that perhaps his current absence is in someway COVID-19 related, although nothing has been confirmed regarding that speculation yet.
The second bit of news concerned Artemi Panarin, who missed Wednesday's practice due to "procedural precautions". Once again, this suggests something to do with COVID-19. However, this was just a hiccup, as by Thursday night, Panarin was in the line-up for the team's scrimmage.
Lastly, and in our third piece of news, were Tony DeAngelo and Jacob Trouba both meeting with the press. You can watch/listen to their comments by clicking the play button below:
The biggest takeaway from the DeAngelo interview, at least in my opinion, was TDA talking about losing Marc Staal as a defense partner, as DeAngelo, now moving to the left side, will play with Jacob Trouba. In the interview, DeAngelo was very complimentary about Staal. As I said all last season and during this off-season, I think DeAngelo is going to miss Staal a lot this season, as Staal's defensive style complemented DeAngelo's free-wheeling offensive style. While I will talk more about the scrimmage from Thursday night in the season preview section of the blog, in their first full-blown scrimmage together, it looks like there was a lot to be desired from DeAngelo and Trouba.
In the same interview, DeAngelo also said he was pretty much sick of people calling him out for his defensive issues. Of course, if it was anyone but DeAngelo saying this, the majority of the fan base would rally around DeAngelo, for admitting his weakness and trying to work on it. That said, if this tells you anything, it tells us that DeAngelo is looking to tighten up his game. However, I do wonder if a defensive-minded DeAngelo means a dip in his scoring production? We'll see.
In our last piece of Rangers news, which didn't come out of training camp itself, was a recent report by Larry Brooks of the New York Post.
If you're reading these very words, you're not what's considered to be a "HEADLINE READER". Far too often, mostly by millennials, they will share a story on social media and then comment on it, based on the headline alone. This is what happened on Wednesday, after the latest article released by Larry Brooks. (And to be fair, many news sources do release "click-bait" headlines on purpose, headlines that they hope encourage "shares" on social media.)
Larry's headline from Wednesday read, "Rangers reach out to Brian Boyle as potential line-up solution". In turn, instead of reading the article, many Ranger fans shared this article, with comments that looked like they reflected the recent attack in Washington D.C. Based on the shares of this article, you would think that Brian Boyle burnt down the White House, pissed on the Lincoln Memorial and wiped his ass with the Constitution.
You see, this type of reaction came from the headline readers, who just saw the headline and didn't bother to read the whole thing.
Listen, no one is clamoring for a return of Brian Boyle, at least not as a full-timer or as anyone that will take a roster spot away from somebody. And for Larry Brooks, who is often leaked information by the Rangers themselves, he wasn't even suggesting the Rangers do so.
According to Brooks (and I don't see why he'd make this up) the Rangers have expressed interest in giving Boyle a Players Try Out (PTO) type of deal, with the condition of only picking up Boyle if the Rangers young centermen don't work out. Quite simply, if Brett Howden isn't working out, then the Rangers would be interested in adding Boyle to their roster as veteran insurance.
Nowhere in the article did it suggest that the Rangers are looking to make a move with Boyle and have him immediately named as the team's fourth center. However, because many people just like to headline read, they treated this article as if Satan was taking away their stimulus check.
Anyway, after the article's release, Boyle made it known that he's not interested in a PTO contract or being a team's "insurance policy". (My words, not his.) Boyle wants to get PAID, meaning that he wants a guaranteed contract. While the Rangers could eventually give Boyle such a contract, it looks like the Rangers will continue their "wait and see" approach with Boyle.
For a veteran like Boyle, who may be able to hook up with another team if he just wants to play and get minutes, the Rangers would be the wrong situation for him. After all, the Rangers could send Boyle to their taxi-squad or even waive him outright.
As far as my opinions go on this, I wouldn't mind Boyle back for this shortened season. He'd be an upgrade over Howden at this point. More importantly, he'd help improve the Rangers penalty kill, a PK that will now be without Jesper Fast. What Boyle now lacks in speed, he does make up for some of that lost speed with his high face-off percentage, which in turn, would increase the amount of Ranger possessions on a PK.
---
Before getting into the double main event of tonight's blog, I'd be remiss if I omitted the PLUGS segment!
Here are my last few blogs in case you missed them:
---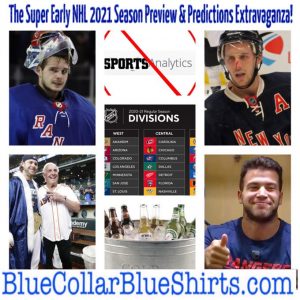 ---
---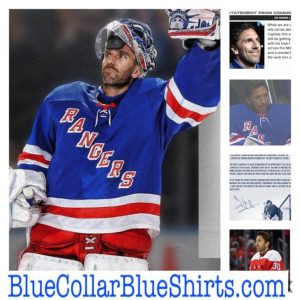 ---
Despite officially being back to work, Tony DeAngelo and company returned with a new episode of "Watch Your Tone" this week. Of note, this podcast was recorded on Wednesday 1/6, meaning that the Rangers scrimmage from 1/7 hadn't happened yet.
To listen/watch the show, click the play button:
Of note here, before getting into the review, I have a correction to make. During these recaps/reviews, I've been referring to the new co-host, who is Louis Dellermo, as "Louis Salerno". As mentioned during my last review, I thought I was mangling his name a bit, but it was too hard to hear what his last name was. And truth be told, perhaps I had fun doing the "Louie The Lip Salerno" jokes, since the name sounds like an extra from a mafia movie!
Anyway, Louie's government name is Louis Dellermo. In other words, two of the co-hosts on the show are both named Lou and both have L.D. (like Larry David!) as their initials. As the famous John Sterling has said about one or a million times – "isn't that amazing Suzyn?"
Regardless, my apologies for screwing up the name. And of course, as I say all of this, Louis Dellermo isn't featured during episode 22! (And while I'm sure Louie is a nice guy, this doesn't bother me much, as Louis is a big NBA guy and I am the complete opposite. I can do without all the NBA stuff on WYT, although I do know that some listeners enjoy it.)
As usual, we get a few bars from Frank Sinatra's "New York, New York" to open up the festivities.
Tony DeAngelo kicks off the show, introducing Sean The Producer and Brother Lou as his co-hosts for the week. Of note, Aaron Huffnagle seems to be on a "Ron The Gambler" type sabbatical.
Our first topic of the podcast is about that dickhead Doug Pederson, and the way he disgraced the NFL this past Sunday night. And to be clear, these are my words and not the words from anyone on WYT. That said, and yes I'm a fan of the Giants, but what Pederson did on Sunday night should've got him canned. At the very least, he has lost his locker room a bit, based on player interviews after that game. Even Eagles quarterback Jalen Hurts was upset, even saying "that isn't right" on the sideline.
All I'll say here, before recapping what the WYT guys said, is this – you have all these players, including the starters, taking time away from their families, going through intense COVID-19 testing, risking injury and playing to win, only for their head coach to take a nice meaty dump on all of that during the fourth quarter. Of course, what Pederson did hurt the Giants, but it hurt the NFL more. After all, this was the NFL's last game of the season. This is how they went out on national TV, with one team actively trying to lose and the other team almost mangling a gift-wrapped victory presented to them. Optically, this looked horrible for the NFL. And really, if it wasn't for gambling, and in all of its forms, Pederson's decision would've hurt the NFL.
As I said on social media, the NFL started their season with controversies surrounding kneeling, and in the last game of the season, Pederson, after lifting a leg and pissing on everyone, took a knee himself.
Tony DeAngelo isn't offended about Pederson's actions and didn't find what Pederson did to be considered as disrespectful. Of course, TDA is an Eagles fan, so an Eagles loss was the best thing for him, as it gave the Eagles a better draft selection in the 2021 NFL Draft.
Brother Lou says the Eagles definitely threw the game. Brother Lou gives Pederson an out, saying maybe the call came from management, leaving Pederson to take all the heat. Sean The Producer agrees that Pederson tanked and lost on purpose. STP says this story would've been even bigger if Bill Belichick was the coach in this situation. STP would be right.
TDA cites one bad throw by Jalen Hurts as the reason why the Eagles weren't trying to lose. TDA looks at this through the eyes of a pissed off Giants fan, rather than from the perspective of the NFL as a whole.
TDA and Brother Lou say, that when it comes to missing the playoffs, the Giants don't have a leg to stand on. I agree with these two Eagles fans on this point – it's up to the Giants to win more than six games. And perhaps if the PRO BOWL Tight End Evan Engram didn't drop every pass known to man, including a potential game winning catch against the Eagles; then perhaps the Giants would've made the playoffs this year.
TDA said he was disgusted with Giants head coach Joe Judge's crying after the Eagles/Washington game, citing how the Giants only won six games. TDA then points out how Washington was struggling all game too. TDA says the Eagles are picking sixth in 2021 and the Giants are now picking eleventh and that's all that matters.
TDA says the owner and GM of the Eagles were probably fist-pumping after the loss. Brother Lou brings up something Kurt Warner said, and how people are wrongly trashing Nate Sudfeld.
TDA then wraps up on this topic, saying he only wanted to talk about it because everyone knows about his Eagles fandom. TDA also mentions how the NYR media were even asking him for his thoughts about this Philadelphia vs Washington Week 17 game.
After the NFL talk, WYT switches gears, and for the first time in what feels like a while, finally talk about hockey.
TDA talks about the opening of training camps around the league. TDA brings up the bottom seven teams who got a three day head start. TDA is fine with those teams getting an advantage.
TDA says Rangers camp has been tough, as the guys get back into the swing of things. TDA says no fans in the stands is going to be difficult during this upcoming season. The guys then talk about how the Florida Panthers are opening up in front of limited crowds. Brother Lou is like all of us – he hopes MSG opens up sooner than later.
After TDA mentions how STP and Brother Lou are currently wearing NYR gear, TDA brings up the bubble, saying how everyone knew the fact that they wouldn't be playing in front of fans. TDA brings up the NYR vs NYI feud, and says it will be weird to open up the season against the Islanders with two straight games, in front of two separate empty arenas. TDA says as a player, with no fans around, you have to find your own energy.
TDA brings up a fan question he got on Twitter, regarding what life is like in an NHL training camp. TDA mentions that the NHL doesn't have a "Hard Knocks" type of deal, as the NFL does with HBO, which means that NHL fans don't have an inside view of what actually goes on during an NHL training camp.
TDA says there's not much to NHL camp, saying how the team is broken up into two groups. TDA says the first thing you have to do is take a COVID-19 test. After that, the team eats breakfast, works out, talks to the media and that's pretty much it. Brother Lou asks for more details. If you care about this stuff, TDA breaks down the breakfast menu, and how there is no buffet right now. (On a side-bar here, I wonder how many jobs were lost in Las Vegas during all of this, as everywhere you go in Vegas, there's an ad for one buffet or another.)
TDA says training camp is pretty simple to understand and when talking about it, it can sound boring. TDA says that once the games start, that's when it gets exciting and different.
When talking about training camp, TDA mentions how both New York Ranger goaltenders, in CZAR IGOR and Alexandar Georgiev, have looked tremendous.
TDA says while they haven't done too much yet, (as a team) he feels that the young guys are looking good. TDA mentions he can see the potential in Alexis Lafreniere and how Lafreniere has shown some hockey smarts out there. TDA says Kakko has also looked good too. This is music to the ears of Rangers fans.
TDA feels that every team probably says the same thing at this time of year – everything looks good and expectations are high. TDA says he isn't here to make any grandstand predictions or anything like that, but he, just like anyone else, says that the playoffs are the goal.
After a jump-cut, we leave the Rangers and go into the World Juniors Championship gold medal game, where Team USA defeated Canada 2-0. When TDA asked STP if he watched the game, STP quickly laughed and said no. Like TDA, STP went to bed early, as the game, due to it being played in Edmonton, didn't start until 9:45PM EST.
Brother Lou watched the game and said he thought Team USA looked strong and never looked intimidated by playing against the heavily favored Team Canada. The DeAngelo's mention how Team USA has now won four straight World Junior Hockey gold medal games against Canada.
TDA says that despite Team Canada being favored in all of these games, he feels the pressure is much more intense in Canada than it is for USA Hockey. Well, that's stating the obvious! I'd be interested to see the TV ratings in Canada vs the TV ratings in America for these games. I'm sure the Canadian television ratings are about 1,000,000 times higher than the American television ratings.
TDA mentions that he lived in Canada for four years and mentions how the World Juniors Tournament is as big in Canada as the Superbowl is in America. TDA brings up my point about television ratings and then says that there is more coverage for the World Juniors Tournament in Canada than coverage for the Stanley Cup in America. I believe it.
TDA mentions how ESPN barely covered the World Juniors Tournament. Brother Lou says Sportscenter on ESPN covered it for about ten seconds, at the half-way mark of a sixty minute episode.
TDA feels that USA Hockey is trending in the right direction and how he believes in development at this age, more than playing in a certain system. TDA talks about the hockey culture in Canada and how Team USA needs to market themselves better.
Brother Lou brings up how hockey doesn't get much coverage. After all, just look at the last episode of WYT, where hockey wasn't mentioned once, and WYT is a hockey-themed podcast! Both DeAngelo's rave about Zigras and the tournament he had. TDA says despite his fandom of this tournament, he didn't get to watch most of it, due to his schedule and because the lack of fans in the arena took him out of it.
TDA talks about his own experiences playing in the World Juniors Tournament and how playing in front of that environment felt like playing in a Stanley Cup Final game.
Up next on the docket is some UFC talk. Brother Lou runs down the next few UFC shows, including the upcoming McGregor/Poirier fight. Brother Lou mentions how Dana White responded to a fan who said, "I can't wait to pirate the shit out of these shows", to which White responded to, "we're going to catch you."
The DeAngelo brothers talk about pirate sites, such as Crackstreams and how easy it is to get a link to any major fight card. Of course, pirating explains why both the UFC and ESPN have jacked up the price of these PPV's again, starting with the McGregor/Poirier fight on 1/23/21. (ESPN+, which carries the fights, was $5 a month. That's now going up to $10 a month. PPV's in 2020 were $64.95. That price is now going up to $69.95. As someone who loves the UFC, it's tough spending $70 a month and then getting ESPN+ for all the smaller fights. Obviously, I'm not the only one, hence all these illegal streams that are all over the internet during any given fight.)
TDA brings up how even the Mike Tyson/Roy Jones fight was all over the internet and how people even had free links on YouTube. Brother Lou says McGregor fights are usually worth it. TDA says he doesn't think so, mentioning the McGregor/Khabib fight, which was a slow grind on the ground. Of note, Brother Lou seems really hyped for the UFC right now. As someone who hates the NBA, but loves the UFC, I'll take this talk on WYT any day of the week, twice on Sundays.
Brother Lou talks about Chimaev, who could be the next future star of the promotion. Brother Lou mentions how Chimaev has corona and his next fight is delayed. TDA mentions that he'd much rather watch the UFC than the NBA.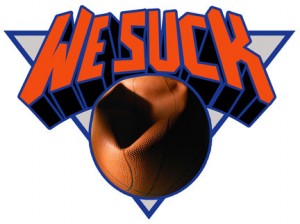 TDA and Brother Lou are like me, and say what I've been saying for years – I much rather watch the NFL than College Football. Brother Lou shows off some of his "millennialism" here, saying he hates college basketball, because it's impossible to bet on. I mean, just read the blogs on this site over the last 6 1/2 years – I've been saying this forever. The purity of sports is long gone. Now, it's all about gambling. Hell, if it wasn't for gambling, pools, boxes and fantasy, I wouldn't give two shits about the NFL today. So maybe that's the millennial in me!
TDA brings up a great point here, also saying how it's silly that the rules in NCAA Basketball & NCAA Football differ from the NBA and NFL respectively, since the best collegiate athletes will eventually turn pro. With the college level being the level where the majority of professional players are scouted from, why force them to play under different rules?
Brother Lou agrees with TDA, saying it makes no sense to have different rules. TDA then adds that he can't stand college basketball, but how he can watch March Madness with no issues, due to the excitement and the elimination factor. TDA then mentions he's been watching the Knicks lately and how those games have been fun to watch for him. TDA also adds that under normal conditions, he routinely bumps into the Knicks at MSG.
In our final segment of the show, we go into NFL Playoff Predictions from the WYT crew. TDA brings up how Alex Gleason, one of the co-hosts of the show, says "The Bills are a fraud. The Colts are a lock." Gleason's co-hosts disagree. TDA, Brother Lou and STP all take the Bills to beat the Colts this weekend.
When it comes to the Tampa Bay vs Washington game, TDA sees the Bucs blowing out the team formerly known as the Redskins. Brother Lou is also taking the Bucs, despite Tom Brady's early bed-times. STP doesn't give a pick here.
Up next is the Seattle Seahawks vs LA Rams game. TDA says that despite the Seahawks offensive weaponry, they come off as bland. Still, TDA is taking the Seahawks to win this NFC West match-up. Brother Lou likes the Rams.
When it comes to the Ravens vs Titans game, TDA likes the Ravens, who are one of the hottest teams in the NFL right now. Brother Lou is going the other way and taking the Titans in this contest.
In the Saints vs Bears game, Brother Lou is going with the Saints. STP thinks the Bears will get blown out. TDA sees the Saints winning here too, but he's not sure if it will be a blow out or not.
In the last playoff game of the weekend, the WTY crew then preview the Steelers vs Browns game. TDA is going with the Steelers. Brother Lou thinks the Steelers will win this game easily. STP thinks this will be an exciting game. Brother Lou makes a good point/suggestion about coaches with corona – put them in a separate suite and let them call the game from there. Who would be opposed to that?
As far as the rest of the NFL playoff teams, the WYT guys see Tom Brady and the Bucs being able to beat Aaron Rodgers and the Packers in Lambeau. The guys then talk about the entire NFC Playoff bracket/tree, where they see the Bucs vs Saints for the NFC Championship.
The guys all see KC coming out of the AFC. This then wraps up all the sports talk for the show.
In the closing minute of the episode, the guys plug some contest they are running on Instagram. What the contest is, I don't know, because it's not mentioned here and because I don't have Instagram. After all, I get into enough trouble with just Twitter!
TDA says he plans on being on the podcast next week, which may be his last appearance on the show for a while, as come Thursday, 1/14, the Rangers are back in action. The plan, as of right now, is for Brother Lou to take over the hosting role of the podcast while TDA is out there collecting wins for the Rangers. This then concludes the show.
All in all, this was a much better episode of WYT, especially when compared to the last few episodes of the show. Of course, the topics discussed this week are more to my liking and in my wheelhouse, as the NHL, UFC and NFL gambling are my favorite three things in sports. Other fans who like the NBA or the PGA may feel different than I did about episode 22. However, this is my review and my thoughts, and I thought this was a solid episode.
Obviously, the DeAngelo brothers have the most chemistry, so the episodes where they are featured heavily, or the episodes where Huff is along for the ride, come off as the best to me. Then again, at the end of the day, the only reason anyone would listen to this show, is for Tony DeAngelo and for his thoughts on the Rangers and the NHL. The stuff about training camp in this episode was fun to listen to. (I also thought the episodes where TDA breaks down the salary cap, escrow and all other NHL topics from a GM perspective, were really strong as well.)
Last week, outside of the Josh Reddick interview, I found WYT to be skippable. This week, this show is worth your 40 minutes or so worth of time.
---
Before getting into the second main event of tonight's manifesto, which is the 2021 New York Rangers season preview, I just wanted to share a plug for the reigning and defending champions of all New York Ranger podcasts/vlogs/video shows/whatever, in BSU.
On Thursday night, Jim and Eddie returned with the latest edition of "The Blueshirt Underground Show". You can watch the show by clicking the play button below:
As I always say whenever plugging BSU, if you like these blogs, you'll like their show. The style of humor is the same and while opinions may vary from time to time, all arguments are presented fairly and with merit.
Now let's get into the 2021 New York Rangers Season Preview.
---
Just as I said in my NHL 2021 Season Preview blog, there's really just no way to really predict anything in 2021. With no preseason games, a short training camp and the possibility of COVID-19 ravaging rosters, anything can happen. However, we can make some educated guesses, and when it comes to the Rangers, hope for the best.
As fans, and as talked about at length last blog, it just makes no sense to me for the Rangers not to make these scrimmages public. Forget all the financial incentives the team would have by airing these games. At the very least, if these games and practices would've been made public, you're at least getting fans back into the swing of things. What's the harm in trying to get your fans to make the MSG Networks appointment viewing again?
While yours truly and you, the reader, are a hardcore fan who wants as much knowledge as possible; for many fans out there, they might not be aware of when Opening Night even is. It would've been a wise decision to make all of this for public consumption, just to bring awareness that the team is returning and a new season is now upon us.
On Thursday night, the team scheduled a scrimmage at 7PM, rather than the previous mid-afternoon scrimmages that the team had previously played. The reason for this late training camp scrimmage was to get the players back into a game day vibe and feel. This was a wise decision in my opinion, as David Quinn and his crew tries to bring some sort of normalcy back to the club. After all, I think the Rangers have two matinee games this year. It's a good thing to get the team ready for the usual start time of 7PM.
Just like a preseason game, you can't go too nuts about the final score and what happened. While you can take some stuff out of the scrimmage, it's not like anyone is going to remember this scrimmage a week or two from now. If anything, when it comes to these scrimmages, it's more about the bottom six forwards and the third pair defensemen. After all, Panarin could have 7896786786789 turnovers in this scrimmage and it's not like he's going to be scratched on opening night. When it comes to these team scrimmages, while it's important to get everyone back into shape and in mid-season form, these scrimmages are more about guys on the fringe, like K'Andre Miller, Brett Howden, Anthony Bitetto, Jack Johnson and others.
When it comes to the scrimmage from Thursday night, here were the two teams:
Here's the deal – the only people who could watch the scrimmage were members of the NYR media. I would not be one of those members, which means the tweets from the NYR beat reporters and the team itself, are the only things I have to go by here. (I used the tweets of Vince Mercogliano, Colin Stephenson and the Rangers themselves, when writing this segment of the blog.)
Even with the NYR beat reporters covering this event, it's not like this scrimmage had a full blown production behind it or even replays, so the NYR beat reporters missed stuff. (And it's not their fault.) For example, due to the camera work, the reporters didn't know who was on the ice for every goal. While no one is tracking plus/minus stats here, due to the final score, which was 6-1 in favor of Team B; the media, fans, and people like myself, were all interested who was on the ice defensively during this rout.
While the reporters tweeted out the goal scorers, it was tough for the media to see how plays and goals were set-up. Again, wouldn't it have been nice if the Rangers put some production into this and aired this for their fans? Instead, the official NYR twitter account tweeted out a 30 second video of Brett Howden walking to the ice:
As mentioned, the final score was Team B over Team A, with a final of 6-1. Of note, as it is during these early days into camp scrimmages, there were no power-plays or penalty kills. Instead, whenever a penalty was called, that team would get a penalty shot. While it would be nice to see the special teams get some work, it's not a bad thing for the goalies to get work here either.
Here was your score sheet:
PERIOD ONE
Ryan Strome (Team A 1-0)
Chris Kreider (Team B 1-1)
Brett Howden (Team B 2-1)
Pavel Buchnevich (penalty shot) (Team B 3-1)
PERIOD TWO
Chris Kreider (Team B 4-1)
Philipp DiGiuseppe (Team B 5-1)
Filip Chytil (Team B 6-1)
---
Originally, the scrimmage was set for three periods. Instead, David Quinn invoked a "mercy rule" (my words, not what he said) and concluded the scrimmage. Rather than a third period, the team did some drills.
A few takeaways from the scrimmage, including stuff David Quinn said afterwards:
— Georgiev was in net for the six goals allowed. However, the NYR media, who saw the game, put most of the goals on Georgiev's defense, which included a top pairing of Tony DeAngelo and Jacob Trouba. The NYR media even reported that Georgiev's defense allowed a "shooting gallery".
— Both goalies were said to have played well, as each came up big during penalty shot situations. Of course six goals allowed by Georgiev is nothing to write home about, but as said, it was reported that the defense was pretty much non-existent.
— On Team A's poor showing, David Quinn said, "a lot of guys had off nights".
— Brett Howden, playing with Chris Kreider and Pavel Buchnevich, had a great night. While Zibanejad will take over as the team's first center when he can, Howden certainly maximized his minutes here.
— In perhaps a hint of David Quinn showing us his cards, DQ raved about K'Andre Miller, where Quinn said that K'Andre Miller is playing his way onto the main roster. Of course, DQ caught himself here a bit too, mentioning how this was only one scrimmage. That said, this scrimmage was one huge step in the right direction for K'Andre Miller.
As far as Alexis Lafreniere goes, he had one assist, after a sweet looking pass to Filip Chytil. (The Rangers have posted the video of this goal on all of their social media channels.)
If we now know anything new, as the Rangers are now six days away from Opening Night, it's that K'Andre Miller is making a strong case to be in the line-up. In addition, we also know that the chances of seeing the return of Brian Boyle, with Brett Howden's strong play increasing, now seem highly unlikely.
---
With all the scrimmage talk out of the way, let's really get into this season preview. While I'm not one for "PROPOZED LINEZ and DEFENSIVE PAIRINGZ" malarkey, especially since DQ changes his lines and pairings in game and game-by-game, we kind of have an idea of what we may see on Opening Night:
LINE ONE: Chris Kreider/Mika Zibanejad/Pavel Buchnevich
LINE TWO: Artemi Panarin/Ryan Strome/Kaapo Kakko
LINE THREE: Alexis Lafreniere/Filip Chytil/Julien Gauthier
LINE FOUR: Brendan Lemieux/Brett Howden/??? (Could be Kevin Rooney, Phillip DiGiuseppe or Morgan Barron.)
FIRST D-PAIR: Ryan Lindgren & Adam Fox
SECOND D-PAIR: Tony DeAngelo & Jacob Trouba (these first two pairs may be flip-flopped, meaning this could be the first pair. Last season, Lindgren/Fox were the top duo. This season, DQ has hinted that this may be the new top duo. If you're someone who believes you start the players you give top money to, than TDA/Trouba should be the top pair.)
THIRD D-PAIR: ???/??? (DQ has experimented with different things in practice and scrimmage here, including pairings of Brendan Smith & Jack Johnson, Jack Johnson & Anthony Bitetto, Libor Hajek & Tarmo Reunanen and Matthew Robertson & Darren Raddysh. For my money, I think we'll see Brendan Smith & K'Andre Miller, at least to start. Again, this is open-ended right now.)
GOALTENDERS: Igor Shestyorkin and Alexandar Georgiev. (While David Quinn has said he has "two number 1 goaltenders", for all intents and purposes, CZAR IGOR is the starting goaltender, or at least will have every chance and opportunity in the world to be.)
As I said in my 2021 NHL Season Preview blog, I truly believe this Rangers team has a shot at the playoffs. In fact, I see them finishing in third place in the division. Of course, for the Rangers to make the playoffs this season, especially in the super competitive MassMutual My Shiny Hiney Fleshlight Bluechew Preparation H Dude Wipes East Division, the Rangers must come flying out of the gate. If the Rangers need time to get it together, they'll find themselves falling fast to the bottom of the division, faster than how they were removed from the bubble this past August.
Like any team in the league, there are a lot of question marks with the Rangers. The Rangers, talent-wise, are very top heavy, with a ton of developing and perhaps borderline NHL talent on their fourth line and third defensive pair.
For the Rangers to sustain any success and chance at the playoffs, the players getting paid need to show up. Specifically speaking, I'm talking Chris Kreider here.
We all know the deal on Chris Kreider. When he's hot, there's no stopping him. When he's cold, he can go for stretches of games where he's earned his "Casper The Ghost" nickname. Now with a super-stacked contract, the days of making excuses for Kreider are over. If anything, he should become team captain, lead by example and go on to play the best hockey of his career. After all, he's being paid a high amount of money to do so.
In 2019-2020, we saw the Rangers win a lot of games, in spite of Kreider's poor play. However, we also saw the Rangers lose a bunch of games because Kreider was non-existent. The biggest knock on Kreider is that he's consistently inconsistent. For the Rangers to challenge for the Stanley Cup this year, Kreider needs to earn his money and become one of the top wingers in the NHL. If Kreider goes back into his hole for long stretches at a time, especially in shortened season, the Rangers will be toast.
---
Fun, maybe not so fun, fact: Artemi Panarin turns 30 years old in 2021, an age where most players see their skills and speed diminish, while their hockey IQ jumps up. Can Panarin become one of those ageless wonders, who remains at an elite level way past the age of 30? For the sake of the Rangers and their fans, we sure hope so. If there is any reason to believe Panarin will continue his success, it's the fact that in this era, an era where players have the best amenities, trainers and everything else possible, elite players are remaining elite, way past the age of 30. Just look at Alex Ovechkin.
I think it's hard to expect Panarin and Mika Zibanejad to replicate their 2019-2020 seasons, which was the best season of their individual and respective careers. While it would be rainbows and gumdrops if Panarin and Zibanejad could continue their offensive output in 2021; if these two can surpass their production from a season ago, it will be raining stimulus checks and winning powerball numbers on Broadway.
Due to rust, the layoff and the schedule, I see these two regressing a bit, at least from an offensive numbers point of view. However, I don't see the drop-off being too drastic, which means as long as these two stay consistent, the Rangers should be in every game they play. After all, because of these two, the Rangers weren't shut-out in one game during the 2019-2020 regular season. No other team in the league could say that last season.
DQ tinkered around with Zibanejad and Panarin last season, trying to form a "super-line" with his two best players. While DQ would break this line-up and sometimes reunite them when trying to find a late goal, the only way I see these two playing together (outside of the power-play) is if Kreider stays consistent and if Kakko and/or Lafreniere really have big seasons.
Sometimes I wonder about Panarin, personally. He's obviously about the money, where he talked about the salary cap, escrow and even joked about playing in Russia for more money during the off-season. Let's just hope once the season starts, he's focused solely on the Rangers. There's no reason to think otherwise.
Going into this season, Zibanejad has two more seasons left until he becomes an unrestricted free agent. In other words, this will be his last season before he becomes victim of the daily questioning of "will he or won't he?" and "should the Rangers invest long-term into a guy with a history of concussions?" For Zibanejad, if recent NYR history is any indicator, come next season, he will be bombarded and distracted by contract talks. This will be his last season before having to deal with all of that crap, meaning he should be 100% focused this season.
---
Stop me if you heard this joke before – a French Canadian, a Czech and a Finn walk into a bar. They all said "ouch". Heyyo! Seriously though, if things all work out right, we could see a Kid Line of Lafreniere/Chytil/Kakko one day. And if that line ever happens, what a crowning achievement for Jeff Gorton, as he'd have a 2017 first rounder, a 2019 first rounder and a 2020 first rounder all on the same line. And if things work out for Ranger fans, who knows, maybe this becomes one of the top lines in the league?
I've said so much about Lafreniere on past blogs and I feel that everywhere you go, there are some unrealistic expectations attached to Lafreniere's name. I get it. We're all excited. This is historic. We all hope this is the start of a legacy. Not even Trevor Lawrence is bigger than Alexis Lafreniere!
As I've said in the past, I like Lafreniere starting out on the third line for several reasons. For starters, he'll avoid all the elite talent in this division and will have the chance to be the best player on the ice during his shifts. That's how you develop a talent. Once he progresses, then you can tinker around and see how he does on either the Panarin or Zibanejad lines. I also like the fact that he's playing with a developing, yet effective center in Filip Chytil and how Quinn has put Julien Gauthier on this line, the one player that Lafreniere knew, prior to signing with the Rangers.
Kreider and Panarin are paid to run with the top players in the division. Let those two worry about Ovechkin, Crosby, Marchand, Hall and all the other excellent top-tier talent in the division. For Lafreniere, let him play against the other development and aging veteran lines in the league. There's no reason to throw Lafreniere, like a piece of raw meat, to the top dogs of the pound yet. His day will come.
For the Rangers, the best case scenario is that both Lafreniere and Shestyorkin are neck-and-neck for the Calder Trophy this season, enroute to a Rangers playoff berth. Shestyorkin is obviously the older and more established of the two, which is why I have higher expectations for CZAR IGOR than I do for Lafreniere. However, if Lafreniere lives up to half of the hype around him, it will be a good season. With all eyes on Lafreniere, it should make things easier for Kaapo Kakko.
---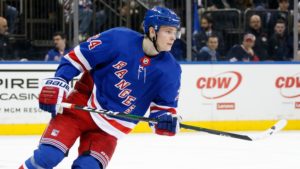 We all know the deal on Kakko. Year One wasn't much to brag about, as other rookies on the team, like Ryan Lindgren and Adam Fox, had better rookie campaigns. However, don't throw in the towel on Kakko just yet – he should impress in his sophomore season.
In his rookie year, not only did Kakko have to adapt to a new country, home and way of life, he also had to battle his Celiac disease on the road. While Kakko has had this disease for most of his life, hotels, restaurants and travel are different in America than in his home of Finland. In other words, I give Kakko a pass for last season, where I don't give Jacob Trouba a pass at all for his lackluster 2019-2020 season.
Just like any player that I'm talking about, it's hard to really assess or get a grip of what to truly expect. We haven't seen this team play a competitive game since March, unless you count those three debacle games from August. However, in the time that has since passed from the Rangers days in Toronto, we've seen a ton of videos where Kakko looks physically bigger and stronger. And really, Kakko should only become bigger and stronger as time moves on, because as Joe Micheletti will tell you 789678678968796 times this season, "he's only 19 years old Sam!"
Kakko looks like he will be promoted to the second line this season, where he'll play where Jesper Fast once played. It's a big test for Kakko, but it's a test he should ace. With Lafreniere getting all the hype and attention, Kakko, like last year's hot Christmas toy, can be somewhat forgotten about, which in turn, may relieve the pressure that he had on him last season.
Kakko scored 10 goals and picked up 13 assists last season, in 66 games played. With a 56 game schedule this season, I see Kakko surpassing those scoring totals and becoming a major contributor in 2021.
---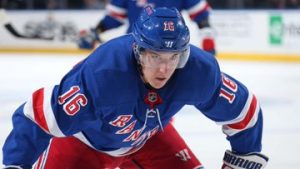 Ryan Strome is the last top nine forward that I haven't talked about yet. Strome, now at the age of 27, had the best season of his career in 2019-2020, which in turn, earned him a two-year deal worth $9M.
Detractors of Strome will point out how Strome "only" had the best season of his career last year because he played on a line with Artemi Panarin. However, in the past, Strome has also played with guys like John Tavares (NYI) and Connor McDavid (EDM) and while Strome wasn't always on the same line as those guys, he never produced with those teams and players as he did last year with Panarin.
When I look at Strome play, listen to Strome speak and watch Strome's interview appearances on "Watch Your Tone", I think you can look outside of Panarin to explain Strome's success with the Rangers. Strome, as mentioned, is now 27. Perhaps it's just all clicking for him now, especially after many years where he played on bad teams.
Furthermore, Strome, as he'll tell you himself, loves playing for the Rangers. He enjoys his teammates. He has new BFF's in Tony DeAngelo and Brendan Lemieux in that locker room. He's happy where he's at. And when you look at Strome's personal life, things have never been better, as he's recently married and a new father. Strome is living his best life right now, and I see him only continuing to have success with the Rangers.
Offensively, I can see Strome's points-per-game total increasing, especially with Kakko now on his line, replacing the more defensively oriented Jesper Fast. While Strome won't be captain of this team, in the 2019-2020 season, we saw him becoming more of a team leader, as the media routinely sought him out for interviews both before and after games.
Strome, who will remain the second line center this season, now with money in his pocket and not having to worry about a new contract, should continue to play well in his role.
---
Was there a better rookie on the Rangers last season than Adam Fox? The only other player you could make a case for would be Fox's partner of the blue line, in Ryan Lindgren. Together, these two were the top defensive pair of the team – not bad for a Ryan Lindgren who started his season in Hartford, where he ultimately replaced Libor Hajek.
If Fox and Lindgren can replicate or even surpass what they did last season, as I think we all expect them to, these two could become the next Ryan McDonagh & Dan Girardi for the Rangers. Fox, who showed off his impressive offensive skill-set last season, somewhat had his point totals limited, due to Tony DeAngelo playing the same position on the power-play. With Tony DeAngelo on fire last season, Fox didn't get the power-play minutes that he may have received, had TDA not been on a roll.
This blog/site is called BLUECOLLARBLUESHIRTS. Is anyone more blue collar on this team than Ryan Lindgren? All Lindgren did last season was grind, game in and game out. He also took no crap on the ice, taking on the top names of the league every night, including a memorable scrap with the rat-face known as Brad Marchand.
Going into 2021, I see no cause for concern with this pairing. I do have concerns with our next pairing.
---
I don't want to go into my "Greatest Hits" on Jacob Trouba here, but needless to say, he was grossly overpaid last season. In fact, he made four times the money that Fox and DeAngelo made combined and for 1/4 the production. Even worse, the player the Rangers traded away to land Trouba, in Neal Pionk, had a better 2019-2020 than Trouba did.
However, that was then and this is now.
In recent interviews, Trouba said he had trouble adjusting to a new system and a new city, as a way to explain his subpar 2019-2020 season. However, that's not acceptable to me. After all, Fox had a fantastic season, and this was a guy coming out of the college ranks, with no NHL experience whatsoever. And when you look at the forwards, that Artemi Panarin guy, who like Trouba, also left a small city team for a big money contract with the Rangers; well Panarin had no issue in his new environment.
I do think Trouba will be better this season. However, I do wonder if the pairing of DeAngelo and Trouba will be successful. If there is any excuse for Trouba last season, it's the fact that he mostly played with Brady Skjei, a Skjei who was just horrendous in 2019-2020 with the Rangers. Once Skjei was traded, Trouba, who always looked better on the power-play when he wasn't with Skjei, continued to play well without Skjei around. However, is flipping DeAngelo to the left side the answer?
When it comes to Tony DeAngelo, I think he's going to be hurt without Marc Staal, for reasons previously explained. I don't know if Trouba complements DeAngelo, just like how I don't know if DeAngelo complements Trouba. Again, while you can't put much stock into a scrimmage game, the results from Thursday night didn't seem promising.
DeAngelo seems gung ho and willing to do anything asked of him. TDA also seems to be head strong about being better defensively this season. In turn, I see TDA's offensive numbers taking a hit. Will Trouba capitalize, as TDA once did with Staal?
TDA has played the left side of the defense before, but never at the NHL level. I think it's going to take time for him to get used to his new role. I'd expect the bulk of TDA's points to come on the power-play, where David Quinn has said TDA will quarterback the PP1 unit, at least on Opening Night.
I thought Trouba's defensive game got better as the season mosied along. If there's any blaring criticism about Trouba's offensive game, it's his 100MPH heavy and hard shot, a shot that goes wide or high more times than I care to count. Accuracy is something he should be working on. If Trouba can put more of these shots on net, he'll have people doing the "flamingo", as they do whenever Shea Weber or Alex Ovechkin wind up for a one-timer.
---
We don't know who the third defensive pair will be just yet. Despite both players being left-handed shots, I see K'Andre Miller and Brendan Smith making the team. While other players may rotate in and out in a condensed schedule, I think DQ will rely on Smith a lot – at least until the trade deadline.
Smith will become an unrestricted free agent after this season. If the Rangers are out of the playoff mix, I see the Rangers trading him to a contender, for a pick and/or a prospect. However, if the Rangers are in the thick of things, DQ may politick to keep Smith, especially if Smith is doing well.
When it comes to the third pair, I think we'll see a lot of paper trail transactions with Smith, Johnson and Bitetto, with Smith being the favorite to play, despite having the contract that would benefit the Rangers the most by placing it on the taxi squad or by waiving him. (No team would pick Smith's contract up if he's waived.)
As DQ said on Thursday night, K'Andre Miller's chances of making the team are looking good right now. Of all the rookie defenseman, and hell, throw in the veterans in here too, Miller comes into this season with the most hype and potential. After all, Miller was the lone Rangers invite to training camp this past summer. He's a player the Rangers are more than willing to invest in and develop.
If Miller and Smith are the pairing, Smith's veteran leadership should help Miller, as it's been reported that Smith really helped Kakko get used to the ropes last season. Perhaps a new relationship could be forged here, even if it only lasts for one season.
---
When it comes to the goaltenders, my faith lays strongest with this position. My only concern here, is about the health of Igor Shestyorkin, as he can be injury prone, as he's missed games in both the KHL and NHL due to injury. However, with all the time off and a fresh start where he won't have to worry about Hartford or crazy travel, CZAR IGOR should capitalize and contend not only for the Calder, but for the Vezina too.
Alexandar Georgiev has been more serviceable during his time with the Blueshirts, although he's also prone to a stinker every now and again. However, when he's locked in, he becomes unbeatable. In his last 2.5 seasons with the Rangers, Georgiev routinely outplayed Henrik Lundqvist and became the team's starting goalie, that is, until CZAR IGOR came around. What I like most about Georgiev, is his ability to step up in crunch time and in big games, most notably in games against the Islanders.
While Lafreniere and Shestyorkin could one day become the pillars of the franchise, I wouldn't sleep on Kakko and Georgiev either. This will be CZAR IGOR's team, but with this schedule, I could see each goalie playing 25+ games each, before hopefully turning the net to CZAR IGOR in the playoffs.
---
The best case scenario for the Rangers in 2021 is that everything clicks, the star players show up, the young guns hit their target and the goaltenders are lights out. All this team has to do is make the playoffs, because as we've seen, anything can happen in the playoffs.
The worst case scenario for the Rangers in 2021 is that the team has a slow start, fans are calling for Quinn's head by Valentine's Day, Kreider goes ghost, the defense doesn't improve under Jacques Martin, the top players can't replicate their success, Lafreniere struggles and we see Keith Kinkaid in net for some reason.
I choose to remain an optimist, as I got everything I ever wanted to see during this past off-season. Plus, I've waited a long time to see the Rangers return. There's just no way I can be negative about them at all. LGR!
I guess I'll say this, since I had some readers ask me and some of my detractors say – "who are you going to bury this season with Lundqvist gone?" I can tell you right now, I really like this roster, I like this coach, I like this GM and I like our team president. And as stated last season, Joe Micheletti doesn't bother me anymore, as I thought he got better once he was forced to stop talking about Lundqvist 24/7! Hell, Jack Johnson doesn't bother me like it bothers everyone else, because after all, if he stinks, the Rangers have plenty of options with that third defensive pair.
If I'm going to use anyone for comedic effect next season, unless Steve Valiquette gets better and/or denounces all his stupid charts and made-up fake news expected stats, I should have some fun with him! And I'm always honest with you here. I couldn't stand Micheletti and his Lundqvist excuse rolodex for years. However, once Micheletti was forced to call non-Lundqvist games, I thought he improved.
In addition, if you really paid attention to the broadcasts, Micheletti was the MSG Networks MVP last season, as he had to cover up for the declining Sam Rosen at least 2-3 times a game. I said all of this in my blogs last year. I mention this, because if Valiquette can tone down all his nerd and made-up nonsense, I'll praise him as I once did. (It's been my contention that Valiquette was good in doses when Ron Duguay was there, but once Valiquette became a solo act, the whole broadcast became the Titanic. And truth be told, this is personal preference here. Younger people, who love all the chart nonsense, consider Vally to be a god. People like myself, who don't put much into analytics, find Vally to be a corporate snoozefest. Bring back Duguay!)
All in all, I see the Rangers finishing in third place in the Mass Mutual Pine Motor Inn Rub and Tug division, and surprising many people in the league, all along the way to the playoffs.
---
If you haven't already, subscribe to this blog for the next update:
---
Up next: I continue to work on my "New York Rangers Rink of Honor" book, a project that has become overwhelming, yet fun.
I should be back next week, previewing the first game of the season. After that, we're back into game review mode!
As always here, thanks for reading and…
LET'S GO RANGERS!
Sean McCaffrey
BULLSMC@aol.com
@NYCTHEMIC on Tweeter and on Parler
Follow the BlueCollarBlueShirts.com Facebook Group by clicking this link: https://www.facebook.com/groups/1564026407193056/