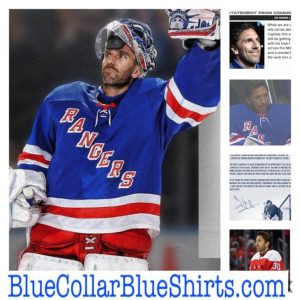 Greetings and salutations everyone and welcome to another blog here on BlueCollarBlueShirts.com.
Last night, I closed off my most recent blog entry with this: "unless something truly breaking happens, I'll be back next week." Obviously, since you're reading these words right now, something did happen. In fact, two major things happened on Thursday, December 17th. The first breaking story of the day concerned the NHL and the possibility of the NHL not being allowed to play games in Canada anytime soon. I'll have that story covered for you later on during this blog.
Of course, by now, and as the headline of this blog tells you, the biggest story of the day concerns a member of the Rangers alumni, and a man who will one day have his #30 retired by the organization, in a one Henrik Lundqvist.
While Henrik Lundqvist is no longer a Ranger, which is something you know that I'm extremely happy about; by now, you should also know my affinity for Rangers history and supporting the alumni. Lundqvist had his own era with the Rangers, and even prior to the news of today, he is now a member of the alumni.
If you haven't heard the story already, on the afternoon of Thursday, December 17th, Henrik Lundqvist announced that he would not be able to play during the 2021 season, due to a heart condition. Obviously, that's major news, news that not only is hockey related, but news that is also a human interest story. While I've made my fair share of Lundqvist jokes over the years, and hell, I probably made more jokes than anyone, no one wants to see any decent human being go through any sort of a major medical scare. While I've always been critical about Henrik Lundqvist's contract, it's not like he's Jared Fogle here.
When it comes to this Lundqvist story, there's a lot to take in. As people, we should all hope that Lundqvist can make a full recovery, just like any other human with a spouse and kids. Yes, Henrik Lundqvist is a hockey player, who had a borderline Hall of Fame career with the Rangers, but at the end of the day, he's a family man first. That said, I'm going to talk about this story from every angle tonight, but do keep in mind that I wish Henrik Lundqvist a full recovery. However, like I do with every story, I want to talk about every aspect of the story, including the human interest stuff, the hockey stuff and the business stuff.
Let's start off by covering this story with what started it – Henrik Lundqvist's tweet from 1PM on Thursday afternoon. Here's the tweet:
For those who may not be able to make out the words in the graphic depicted above, here's what Lundqvist said:
"It breaks my heart (literally) to share this news: I will not be joining the Capitals this upcoming season. After many weeks of tests and conversations with specialists around the country, it's been determined that a heart condition will prevent me from taking the ice. Together, we have decided that the risk of playing before remedying my condition is too high, so I will spend the coming months figuring out the best course of action.

For the past 2 months I've been so inspired by the opportunity to play in DC and committed to my game, spending every day at the rink to prepare for the upcoming season. The news was very difficult to process but after the last test result earlier this week we knew there was only one way to go from here.

I want to thank the entire Capitals organization for not only giving me this opportunity but also for their support throughout this challenging time. I will take the next few weeks to be with my family and I'll be back to share the next steps.

– Henrik Lundqvist

---
As you'd imagine, there was a lot of fallout from Lundqvist's initial tweet. I'll have all of it for you on this blog, but I want to start off with something I saw from Larry Brooks in the New York Post. While Brooks did try to portray Lundqvist as the best overall player in Rangers history since Wayne Gretzky, (I guess Brooks forgot about that Jaromir Jagr guy) truth be told, Brooks said something else in his column, which I found to be the most important news item concerning this whole story.
According to Brooks, who also had to talk about Lundqvist's hair for some reason during this serious story, (you can read the article in full here: https://nypost.com/2020/12/17/henrik-lundqvists-heart-condition-may-be-imperfect-nhl-ending/) Lundqvist's heart condition is not expected to be life-threatening. In addition, Lundqvist's condition is not COVID-19 related.
For what it's worth, I didn't think Lundqvist's heart condition had anything to do with COVID-19 anyway, because as we've seen with all of these athletes who have tested positive for COVID-19, they are usually back on their playing surfaces in a few days time. In addition, I haven't heard about any athlete who tested positive for COVID-19, having any sort of heart condition as a side effect of the virus.
Brooks has always been a loyal soldier for Lundqvist. There's no one else out there that holds a hotter torch for Lundqvist. After all, Brooks is the one who gave the Lundqvist "The King" nickname, so many years ago. When it comes to true black and white news on Lundqvist, I trust Brooks when he says that Lundqvist's condition isn't life-threatening. If anything, that's one silver lining of this story – Lundqvist's heart condition was detected early. While this condition will effect his career, according to Larry Brooks, it's not a life or death situation. That's what's most important, especially since Lundqvist has two young kids.
If there's any other silver lining of this story it's this – Lundqvist is super-rich and has a home in New York City. New York City, despite the city's current problems, due to an inept mayor, possesses the greatest doctors in the world, including cardiologists. While it's not my intent to get into a whole spiel on healthcare in America, the fact of the matter is that the rich always have the best access to the best doctors. I don't think I'm breaking any news to you here. In other words, due to Lundqvist's status as part of the wealthy elite, he will have the best doctors assisting him every step of the way. That's a good thing for Lundqvist and his family.
I wouldn't consider what I'm about to say as a joke/wise-ass remark, because in Lundqvist's own statement, he said, "it breaks my heart (literally)…" That said, it was obvious that Lundqvist was heartbroken when his time with the Rangers came to an end. While he put on a happy face and accepted the new challenge in his career, his inevitable divorce from the Rangers wasn't something he was looking forward to, despite the writing being on the wall for most of the 2019-2020 regular season.
While no one knows what will happen in the future, because of this medical news, Lundqvist may retire as a Ranger after all. That said, no athlete wants to go out this way. Every athlete wants to go out on their own terms. However, Lundqvist will turn 39 years old next March, and even if he's able to play in the 2021-2022 season, he would be 40 years old by the time the 2022 NHL Stanley Cup Playoffs begin. However, to worry about if Lundqvist retires or not – well that's the least of concerns right now.
Lundqvist, whose last few days must've felt like hell, also released a video statement, a video statement that the Washington Capitals Twitter account tweeted out. Here's the video:
A message from Henrik: pic.twitter.com/JJDe2lKAXz

— Washington Capitals (@Capitals) December 17, 2020
My two first thoughts after seeing this video were that Lundqvist really did look heartbroken and I can't believe he did a video after releasing his statement. In my opinion, the statement was enough. The video was Lundqvist going the extra mile. 2020 has been a shit-show for most of us. It's also been a shit-show for Henrik Lundqvist.
After all, just think, in 2020, Lundqvist became a third string goalie, had the worst regular season of his career, saw the Rangers social media accounts ignore him on his birthday (after the accounts wishing every other Ranger a Happy Birthday on their birthdays), was finally bought out and now this.
And oh, let's not forget about this either, Lundqvist's last picture as a New York Ranger:
From a Washington Capitals perspective, they've been nothing but pure class. The Capitals were forced into a tough position here, despite Lundqvist being giddy to get started, skipping in the streets of D.C. and posing for pictures at his new locker in the Washington Capitals dressing room. After all, Lundqvist hasn't played a single game for the Capitals, yet all of this happened, through no fault of the Capitals, under their own employ.
The Capitals released an official team statement on Thursday. Here it is:
In addition, Washington Capital team owner, Ted Leonsis, released a statement. Using his Twitter account, Leonsis tweeted out the following:
Heartbreaking and emotional. I am only concerned and thinking about Henrik Lundqvist as a person and for his family's wellbeing. We pray for his good health. We and the entire NHL family support the King. The video moved me to tears. https://t.co/02RpYz0I8D

— Ted Leonsis (@TedLeonsis) December 17, 2020
The Washington Capitals, as an organization, are 100% behind Henrik Lundqvist. Kudos to them. Of course, professional hockey is a business and the Capitals will now have to find a back-up goaltender to support Ilya Samsonov, their current starting goaltender. As far as who replaces Lundqvist on the Capitals roster, the Capitals could promote from within, with either Vítek Vaněček or Pheonix Copley. The Capitals could also look to the free agent market, if they want to go with an established veteran, with currently Corey Schneider being the biggest name available. It should also be mentioned here, that it's highly likely that teams will carry three goalies next season, as part of the proposed taxi-squad idea.
---
Going into the upcoming season, Lundqvist, from a public relations perspective, did everything he could to show that he was all in on his new venture. From the people who know Lundqvist, Lundqvist was excited to team up with Niklas Backstrom and former teammate Carl Hagelin, two Swedish players that Lundqvist knows from international play. In addition, Lundqvist was looking forward to playing with old friend Alex Ovechkin.
After the news broke, Alex Ovechkin, on Twitter, said: "100 percent health is most important Hank! My family wish the best for you and hope to see you soon!!!"
The NHL and Gary Bettman also sent out their best wishes to Lundqvist, tweeting out the following image: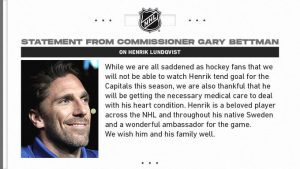 If there was any sort of "controversy" about this news, it was about how long the Rangers took to respond to the story. I do want to preface what I'm about to say with this – social media isn't the end all, be all, contrary to popular opinion. However, when you have every NHL team tweeting out their best wishes to Henrik Lundqvist, including teams like the LA Kings (2014, ugh, one of Lundqvist's worst memories) and the Montreal Canadiens (Lundqvist never fared well playing in Montreal) before the Rangers; well optically, it doesn't look good.
The Rangers would finally tweet out their statement about Lundqvist, about two and half hours after nearly every other team in the league sent out their best wishes. Here's what the Rangers said: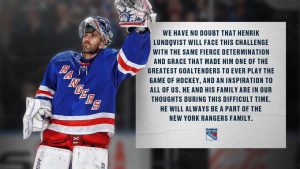 In my opinion, the Rangers late response is somewhat a story, only because they've been slow to the punch repeatedly on several different stories in the past. While I get not everyone lives on their phones or by their computers, the Rangers do employ people, on a full-time basis, to run their social media accounts. And when you have nearly every other team in the league saying something before the Rangers, again, it just doesn't look good, in the eye of public perception.
In addition, as mentioned earlier, this was also the same Rangers franchise, whose social media accounts wished a happy birthday to every Ranger this season, but when Lundqvist's 38th birthday rolled around on March 2nd, the team didn't say boo. I know this is small and trivial to even talk about, but nevertheless, it is a story.
Granted, prior to releasing a statement, the Rangers were most likely on the phone with Lundqvist, seeing how they could help, getting all the information and trying to console Lundqvist. I 100% believe that. However, we also know how the Rangers are piss-poor with alumni relations, although admittedly, Lundqvist is usually one of the rare exceptions.
In my opinion, it would've been easy for the Rangers to just tweet out something generic when the news broke, and then send out an expanded statement when they had all the facts. Again, I'm making much ado about nothing here, but the Rangers lapsed response was greatly noticed by a bulk of Ranger fans.
If anything surprised me here, it was the fact that I didn't get another email immediately after the Rangers statement, asking me for a $250 deposit for season tickets. I think I've received a dozen or so emails of that variety this month.
---
While some will say what I'm about to say here is heartless (no pun intended) I always talk about every angle of every story. In addition, I got a lot of questions about the following on social media, so I'm going to talk about it here. Simply put – no, the Rangers won't get any cap relief this season with Lundqvist being unable to play.
I saw some people (and two people asked me about this on Twitter) if this could be compared to the Ryan Callahan situation, when Tampa Bay traded his expiring contract to Ottawa, in a trade that gave Tampa cap relief and helped bring Ottawa to the salary cap floor. Again, simply put – no, the two situations are night and day. I can't believe I have to explain this, but the Callahan trade was just that – a trade. Lundqvist was bought out and an unrestricted free agent, before signing with Washington.
The only way the Rangers would've got any sort of cap relief from this latest development is if Lundqvist was still under their employ. And for the people burying and trying to "social media shame" people for talking about contracts during this time, that's just silly to me. It always strikes me as humorous, how the people who tweet out #BellLetsTalk on mental health day or go on long-winded rants about anti-bullying, are the first people to always try to "cancel" or shame someone for having an opinion or take that isn't theirs.
Let's face it, before the Rangers bought out Lundqvist, we knew that buy-out was coming for a long time. If this heart condition happened under the Rangers employ, as callous as it may sound, it would've benefited the team's salary cap issues. That's just a fact. Put it this way, in 2021, Alexandar Georgiev will earn $2,425,000. Igor Shestyorkin will earn $950,000. Henrik Lundqvist, after his buyout, is a $5.5M salary cap hit for the Rangers in 2021.
To break it down, the two goalies playing for the Rangers in 2021, will earn $3,375,000 combined. Lundqvist is a $5.5M cap hit in 2021. That's a difference of $2,125,000. In other words, Lundqvist is still the highest cap hit goalie on the team next season. Heck, the difference between Lundqvist & the two goalies on the roster, is pretty much the equivalent of two CZAR IGOR's and with some money to spare.
When people talk about the cap, I get it. However, none of this news will give the Rangers any sort of salary cap relief.
I also want to add this, regarding the cap/roster social media postings I've seen. Even if the Rangers could fight for cap relief here, do you really think they'd do that? For starters, the organization was resigned from DAY ONE, to give Lundqvist his full $8.5M salary next season, whether he played with the team or not. The Rangers, as a franchise, didn't want a messy divorce, nor did they want any sort of bad public relations story, despite it being known that they had to move on from Lundqvist. The Rangers were going to do everything they could to make this divorce as easy and as painless as possible.
And really, if you're just looking at this from a hockey/business perspective, even if the Rangers could get their salary cap money back on Lundqvist, who's really out there right now? The players with the most worth and value have already been signed. Who are the Rangers really going to chase right now with extra money? Derrick Brassard? Mike Hoffman? Zdeno Chara? (I talked about Chara last night and why I don't think that will happen anyway. Check out the PLUGS section, which is posted below, for that particular blog.)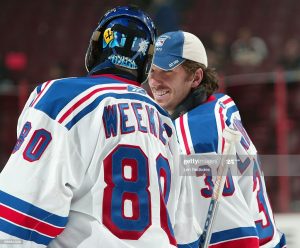 A ton of support has come out from Lundqvist's ex-teammates on social media. Kevin Weekes, who while wasn't exactly "Wally Pipp'd", but was replaced by Lundqvist nevertheless, had kind words to say. Ditto Tony DeAngelo and Vinni Lettieri.
For Henrik Lundqvist, I feel bad for him and I hope he makes a full recovery. No one should take any joy in this, even if you were like me and thought the Rangers should've moved on from Lundqvist years ago.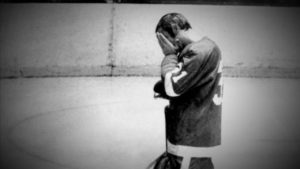 As a hockey and as a Rangers fan, it's a shame that as of right now, Lundqvist will never get his "Eddie Giacomin Moment". While the possibility is still out there, no can say definitively that a Lundqvist return, as a visiting opponent inside of M$G, will ever occur.
Granted, while COVID-19 meant that in the event of Lundqvist's debut in MSG as a Washington Capital (and who knows if there will even be any games at MSG, as there are talks of hub cities for next season) would've been in front of no crowd, Lundqvist's return to MSG would've been great for television ratings. I'm sure that game would've been a national game on NBC.
Moving forward, all we can do is hope that Lundqvist makes a full recovery. While I know the two situations are completely different, Oskar Lindblom's recent comeback could help serve as inspiration. Of course, Lundqvist is much older and the hill to return will be a greater climb than it was for Lindblom.
What we do know for a fact is this – Lundqvist won't be playing hockey in 2021, at least not to start. Who knows? Maybe things turn around for him quicker than expected, and he's able to rejoin the Capitals for a playoff push? Then again, maybe he does sit out the entire season, as he's saying. And wouldn't it be a cruel irony, if the Capitals won the Stanley Cup in 2021, with Lundqvist now out of the fold? I can only imagine the stories and articles if that happens.
In the event that Lundqvist is unable to return in any capacity in 2021, Lundqvist would become a free agent for the 2021-2022 season. If he's able to play, maybe he tries to make his Capitals debut, with the feeling of how great the Capitals franchise has been to him during this dark time of his life. Maybe he signs elsewhere. And for diehard Lundqvist fans, there's always the possibility that Alexandar Georgiev emerges as a true starting goaltender and the Rangers trade him for pieces. In that scenario, maybe Lundqvist returns to NY, at the veteran's minimum, to back up CZAR IGOR. Hey, you never know.
If there is anything I'm rooting against, it's this – that we've seen Lundqvist play his final game. I hope he can comeback and try go out on his own terms. I would rather see Lundqvist retire because he doesn't have it anymore, rather than seeing him go out like this.
Of course, Lundqvist isn't the first athlete to have his career taken away from him, due to some sort of medical condition, and he won't be the last athlete to have this happen either. For some reason, and maybe it's because I was just writing about Brian Mullen while working on my "New York Rangers Rink Of Honor" book, I thought of Mullen and the strokes that robbed him of his career. For professional athletes, they never know when fate, a medical condition or an injury can end their career.
I waited until 12 hours after this story broke, to put this blog together. I wanted to wait after the initial shock, to see if any other news trickled out. Outside of what Brooks reported, what we know right now is what both Lundqvist and the Capitals have told us.
Based on what Lundqvist said, it seems like there will be some time before we have an update on this story. Once there's an update, I'll have it for you here.
Get well soon Henrik Lundqvist.
---
The Lundqvist story wasn't the only story of the day. After a slow news period, on 12/17, we had news coming to us faster than a Kenyan during a foot race. In the other stories of the day, we had news about the Rangers who aren't at the Rangers practice facility, an Anthony Duclair signing and Canada throwing a wrench into the NHL's return to play plans.
However, before getting into everything else, I'd be remiss if I didn't hit the PLUGS segment of this blog. Here are my last few blogs, in case you missed them:
---
---
---
---
---
In an update to last night's blog, where I talked about the Rangers who were back in town, we now have an update on some of the missing Rangers. According to the New York Post, Kaapo Kakko is now back in town, and after quarantining, is expected to join his teammates at the practice facility next week.
Mika Zibanejad, who has shown clips of himself training in Sweden, is gearing up to return to New York next week. He too, upon his return to New York, will have to undergo quarantine protocols.
However, the biggest news concerns Alexandar Georgiev, as Newsday reporter Colin Stephenson broke this bombshell:
He will need to isolate when he arrives in NY. There's no start date for training camp yet, but if the season is to start in mid January, camp would need to start in early January. So when he arrives and how long he must quarantine will determine when he'll be available to train. https://t.co/toaf3CHYnD

— Colin Stephenson (@ColinSNewsday) December 17, 2020
For those wondering why Georgiev is in Finland, rather than in Russia, it's because he's been training and practicing with Kaapo Kakko.
If anything, I can't believe the Rangers and/or the NHL, didn't take care of these visa issues right away. From Colin's story, it feels like the Rangers and/or the NHL are dragging their feet here, because after all, there haven't been any other visa issues with any of the other free agents, either of the restricted or unrestricted variety, that is experiencing a similar issue.
---
I'm not going to rehash all of my past stuff on Anthony Duclair here, but I will remind you that Anthony Duclair spurned a three year deal, a deal that would've paid him $4.25M a season, from the Ottawa Senators. Duclair then fired his agent. Check out my past blogs for more on every detail about this.
On Thursday, Duclair finally came off the free agent market, as "The Duke" signed a one-year deal with the Florida Panthers, worth $1.7M overall. Even worse, as part of the deal, at the end of the contract, Duclair will become a restricted free agent, with a minimum qualifying offer of $1.7M. Needless to say, Duclair representing himself backfired tremendously, as I and many of you, originally predicted.
While the Ottawa Senators have a long road ahead and an owner that doesn't instill hope, Duclair turned down a guaranteed $12.75M from Ottawa and instead, signed for a guaranteed $1.7M with Florida.
I understand that Duclair is trying to bank on himself, but for a mercurial player that is starting to have a vast amount of NHL jerseys in his closet, Duclair left $11M on the table. Again, I get that Ottawa stinks, but for a player like Duclair, it's hard to envision him ever getting an offer like that again.
As Henrik Lundqvist just showed us, nothing is guaranteed in life, nor is anything guaranteed in hockey. Duclair's tale, where he decided to represent himself as an agent, should be a story that every current and future NHLer should take notice of.
Let's now get into the other big story of the day, the possibility of the seven Canadian teams having to move to the United States for the 2021 season.
---
In a story first broken by SportsNet, there is a possibility that every game next season will be played in the United States. Chris Johnston, of SportNet, has the full story here: https://www.sportsnet.ca/nhl/article/nhl-play-games-u-s-canadian-division-cant-work/
This story broke on Thursday, when the Public Health Agency of Canada made the following statement:
As you would imagine, Canadian fans are up-in-arms about this, and rightfully so. If you visit the two premier hockey news websites, in TSN.ca & Sportsnet.ca, both sites have plenty of coverage about this story.
As of this writing, the NHL hasn't made an official statement. It is thought that the NHL will refrain from commenting, until Canadian government and their agencies officially tell the NHL that they can't play in Canada.
What is being reported, is that the NHL has given their seven Canadian franchises a heads-up, in case this possibility becomes a reality. However, the NHL plans to have talks with people in the Canadian government and their agencies, to prevent this from happening.
While nothing is official yet, just like anything else concerning the 2021 season, in the event that the seven Canadian teams are forced to play in the United States, this would nix the idea of the All Canada division. If the Canadian franchises do have to play in the United States, the NHL would be forced to come up with an alternative divisional realignment idea. Of course, there's also talk about hub cities, (as opposed to several bubble cities) where perhaps the NHL could continue with their current divisions.
In any event, this is just the latest barrier in the NHL's return to play plans. This is also a developing story and all we can do is wait, just as we've been doing with anything else regarding the 2021 season.
What a mess.
---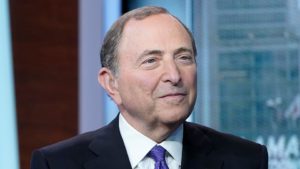 If you haven't already, subscribe to this blog for the next update:
---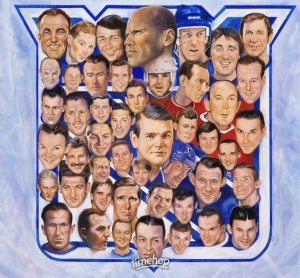 Up next: I'm back to working on the book. My original plans were to work more on the book tonight, but I felt I had to post something here, in light of all the news that came our way on Thursday.
As always here, thanks for reading and…
LET'S GO RANGERS!
Sean McCaffrey
BULLSMC@aol.com
@NYCTHEMIC on Tweeter and on Parler
Follow the BlueCollarBlueShirts.com Facebook Group by clicking this link: https://www.facebook.com/groups/1564026407193056/