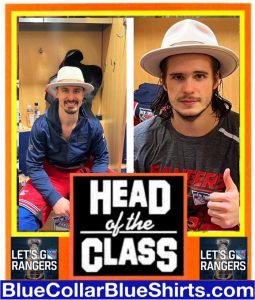 Greetings and salutations everyone and welcome to another blog here on BlueCollarBlueShirts.com. Bring on the Penguins!
As we inch closer-and-closer to Tuesday night's puck drop, when the New York Rangers will host the Pittsburgh Penguins in Game One of their first-round Stanley Cup Playoff series; it's been my goal on this site to wrap up all of my opinions and thoughts pertaining to the Rangers' 2021-22 regular season.
After all – I expect a deep run for the Rangers and I want to finish up on the regular season while it's still fresh in my head!
After covering "Awards Season" last week; on Saturday, I jumped ahead a bit and posted my Rangers vs Penguins series preview, where I included my brackets and predictions for the entire Stanley Cup Playoffs. You can read that blog here: https://bluecollarblueshirts.com/5122/ 
Tonight's blog (at least for me), will put a bow on what's been a tremendous regular season for the New York Rangers. After posting this blog – it's all about the playoffs!
As I always do at this time of year, I present to you my "New York Rangers 2021-22 Season Final Report Card."
---
For those who are new here, and for those who may have forgot too; during each season, I also put together a "Quarter-Pole Progress Report" and a "Mid-Season Report Card."
You can find my previous grades from this season here: https://bluecollarblueshirts.com/22ms/
The link above will take you to the 2021-22 "Mid-Season Report Card," where once there, you can compare and contrast the entire team from both the 25% and 50% marks of the season.
Originally, I was going to insert my quarter-pole and mid-season grades into this blog, but I wanted to spare you from a 30,000 word blog! Instead, I will just focus on my final thoughts about every player below.
In addition, I've written so much about this team this season, especially during this last month, where it's my intent to not rewrite what I've previously written. You can check the archives of this site for everything.
This will be a long one, as following the report card – I'll also have a few parting shots, news and interviews for you, as the Rangers get ready to do battle with Pittsburgh.
Let's roll.
---
Before doling out the grades, let me give you the usual criteria that I use whenever I do one of these report cards:
— Grades are given out based on production, playing to their role on the team, and to the contract of a player.
For example, I expect less from a fourth line player, in someone like a Kevin Rooney. On the other hand, I expect a lot out of a first line player, in someone like a Mika Zibanejad. After all, we are playing in a salary cap world, where teams are constantly giving up quality players, even players they originally drafted, in order to compete.
— To ignore the salary cap hit of a player would be foolish, which is why they are considered in these grades.
Keep in mind, to me, salary cap hits are stats that belong on the back of every hockey card, here in this new era.
When it comes to building NHL rosters, GM's look at cap hits first. They aren't worried about Corsi's or whatever nerd stat Steve Valiquette has pulled out of his ass this week.
In addition, I always laugh whenever I see some "analyst" or "expert" predict Ranger doom, based on "expected goal" stats. I don't care about five-vs-five numbers as opposed to special team numbers either. The stat that means the most above all is wins – where the word "wins" doesn't need that silly word of "expected" in front of it. I only talk about reality.
— Players who have played less than fifteen games with the team, players who have been traded, players who have been injured, and players who were sent down to Hartford – all of them are listed in the "Incomplete" section.
Lastly, and perhaps most important – these grades are just my opinion only. Don't get bent out of shape about them. This is just my way of assessing the current roster at this moment in the season. And if any grade is egregious, I'm sure you will let me know!
At this time, here are my final grades for this 2021-22 season, where as you may expect – there are a lot of high marks.
(After all, with many of these players achieving career-highs and playing the best hockey of their careers, and combined with the team's overall success – the majority of these players exceeded their roles/expectations and did more than carry their own weight too.)
---
FORWARDS:
JONNY BRODZINSKI
2021-22 SEASON REPORT CARD GRADE: B

JONNY HOCKEY, #76 in Rangers' blue, got his most taste of NHL action in some time this season.
The soon-to-be 29 year old (he has a birthday of 6/19/93) has bounced around between the NHL and the AHL for most of his career.
Having previously played in 35 games for the LA Kings during the 2017-18 season; Brodzinksi, currently the captain of the Hartford Wolfpack, looked like he was well on his way of eclipsing that career-high games played number of 35 this season.
Brodzinski, who wound up playing in 22 games, where he picked up both a goal and an assist along the way; had his chances of surpassing 35 games played blown up once Chris Drury made his moves at the deadline. However, Brodzinski was never returned to Hartford, but as a reliable fourth-liner – he was only used sparingly after the deadline.
While Brodzinski's numbers may not scream out at you; he more than delivered in his role, where he really stepped up during the winter months, when the team had a bevy of COVID-related absences.
Brodzinski has played in more AHL games than NHL games during his pro career, but he showed that he could hold his own once his number was called. It's why the team has kept him on for the playoffs, where he'll be a "black ace."
---
FILIP CHYTIL
2021-22 SEASON REPORT CARD GRADE: D+

I still don't know what to make of Filip Chytil, a player that I admittedly thought was going to be traded during the NHL Trade Deadline.
If you go back and look at what I wrote during both the quarter-pole and the mid-season report card blogs – not much has changed – or so I say!
Chytil, the fourth-longest tenured Ranger on the team, still draws the same two questions:
One – Can he ever stay healthy for a long stretch?
Two – Is he a center or a winger?
Chytil, who is still "only" 22 years old, but where it also feels like he's an "old" 22; just completed his fifth NHL season, where his last four seasons were full seasons. (He only played in nine games during the 2017-18 campaign.)
At the quarter-mark of the season, Chytil had a faceoff winning percentage of 42.3%. At the mid-mark of the season, his faceoff winning percentage jumped to 42.4%. He ultimately finished the season with a faceoff winning percentage of 43.4% – not good.
(And I'll get into this later, but come the playoffs, while Chytil may start on the third line – I don't envision him there long. Between always getting hurt and not being able to win a draw; it's my prediction that Barclay Goodrow will replace him.)
Primarily playing on the third line, although he did get some work with the top six this season (at the height of all the positive COVID tests around the league); Chytil finished with eight goals and fourteen assists in 67 games played. These numbers are somewhat respectable, but when you look at both Copp and Vatrano, who had no problems adjusting to this roster (more on them to come) – these numbers don't come off that great.
To his credit, Chytil, while looking better since returning from his latest ailment – would anyone be shocked if he goes down again during the playoffs? (And I'm not rooting for this at all, I'm just thinking out loud here!)
---
ANDREW COPP
2021-22 SEASON REPORT CARD GRADE: A

Obviously, it's tough to fully assess Copp since he only played sixteen games with the Rangers – but what a "sweet sixteen" games they were.
Once arriving to New York from Winnipeg at the NHL Trade Deadline; Copp had no trouble adjusting to his new environment. Of course, you have to give a tip of your cap to Jacob Trouba too – a team-leader who helped his buddy once landing in New York. (Copp stayed at Trouba's home for several weeks once being acquired.)
In his short sample size with the Rangers; Copp scored eight goals and picked up ten assists, as he averaged over a point-per-game with the Blueshirts. And did I mention yet that he scored a natural hat trick against the New York Islanders too?
The newest Ranger winger between pals Artemi Panarin and Ryan Strome; Copp has been primarily used on the second line.
While I want to wait until we get to the off-season to talk about it, this much is known – if Copp has a great playoffs, he's going to force Chris Drury into making a tough decision about his 2022-23 roster – a good problem to have.
Arguably the best acquisition of this year's trade deadline; Copp has been better than advertised.
In addition, he has already become a signature component of this team's roster – which is not an easy task for a new player joining a new team.
---
JULIEN GAUTHIER
2021-22 SEASON REPORT CARD GRADE: F-

What more can I say about Gauthier that I haven't already said before; including most recently, when I talked about him at length during my Rangers vs Montreal blog from this past Wednesday night?
Simply stated – it's not working out, and it's time for a change of scenery for #15.
Gauthier, who finished with 49 games played this season, where like Brodzinski, his playing time was also slashed after the trade deadline; the third line winger finished this season with a pathetic shooting percentage of just 4.3%.
Furthermore, his shooting percentage is the worst among all regular Ranger forwards, where only defenseman Patrik Nemeth had a worse number (3.8%).
And to be honest – prior to looking it up, I thought that Gauthier's shooting percentage number was even worse than the lowly 4.3% that he finished with.
The French-Canadian, who earlier this season, complained to the media about his lack of playing time – he didn't do much when he did play, as he only scored three goals – where combined with his four assists, adds up to only seven points.
Somewhat worse than all of the above? His plus/minus rating of -9.
Of all Ranger forwards, only Hunt (-10), McKegg (-11), and Reaves (-13) finished with poorer numbers than Gauthier. However, unlike Gauthier, these three players are fourth-line check guys, and neither of them are "skilled" forwards – as Gauthier is often claimed to be.
(Of note, when looking back at my past blogs from this season – and unlike Gauthier – Hunt, McKegg and Reaves played a lot when Georgiev was having his issues in net, which as a result, hurt their plus/minus numbers.)
Gauthier will now hang around the team as one of their "black aces," but barring something catastrophic happening – I think we've seen his last game as a Ranger.
---
BARCLAY GOODROW
2021-22 SEASON REPORT CARD GRADE: A

Another win for the EYE TEST guy!
Whenever I write one of these season-end report cards, I first try to think of something positive to say – despite what you may think after what I just said about Gauthier! Then, especially with a new player, which Goodrow was for the Rangers this season – I go back and look at what I first said at the time of the transaction.
Here's what I said back in July of '21, when Drury first made the trade for Goodrow: https://bluecollarblueshirts.com/72321/
These report card blogs aren't the time for yours truly to do the Barry Horowitz pat-on-the-back deal; but yeah – everything that I said would happen with Goodrow with the Rangers DID HAPPEN.
And just like Ryan Reaves, who we'll soon get into – come the playoffs, the Rangers will really get the most out of #21.
Goodrow, perhaps the biggest name acquired during the off-season to help the team's issues with grit, toughness, and strength (Reaves fits here too, but Goodrow earns more money); the Toronto native joined the Rangers after two straight Stanley Cup victories with the Tampa Bay Lightning.
Now earning the most money of his career (he signed a six-year deal worth $21.6M, which averages out to $3.6M a season); the 29 year old just finished the best individual season of his career.
Arguably one of the team's best penalty killers, if not the best (no one has a better defensive zone faceoff winning percentage than him); Goodrow scored 13 goals and picked up 20 assists – good for 33 points overall.
All three of these scoring statistics are career-bests for the ex-Bolt, where he easily surpassed his previous career-highs of 8 goals, 18 assists and 26 points – numbers which he set in San Jose and in Tampa during the 2019-20 pandemic-impacted season.
The quintessential and perfect example of a "Swiss Army Knife" player; Goodrow can do it all. He's scoring. He's elevating his teammates. He can play on any line. He can kill penalties. And as the only healthy member of the roster with a Stanley Cup to his name (the injured Sammy Blais being the other) – his leadership, especially as one of team's alternate captains, will become even more valuable during the playoffs.
Not only is Chris Drury coming out smelling like a rose in year one of this deal – so is the man who earned the contract.
---
DRYDEN HUNT
2021-22 SEASON REPORT CARD GRADE: C+

I was tempted to go B- here, a grade which I gave #29 during both the 25% and 50% marks of the season; but I bumped him down half a grade here because he "only" finished with six goals and eleven assists – numbers accumulated after playing a ton of minutes on the Rangers' top six of forwards.
I don't think I'm breaking any news here – Hunt is best suited on the Rangers' fourth line. However, due to both COVID and injuries – Hunt wound up receiving time with both the first and second lines, where it was apparent that he wasn't the best fit in those roles.
However, once returned to the bottom six, Hunt became more of a contributor – and not just because of his offensive statistics.
Of the Ranger regulars, in 76 games played, his first complete season in the NHL – the 26 year old finished third-best on the team in the hits statistic, with 153 body blows. Only Reaves (279) and Trouba (207) had more.
While his plus/minus stat of -10 isn't much to do cartwheels over; at the same time, that number doesn't really capture what Hunt brought to the Rangers this season.
A fourth-line grinder, Hunt should benefit the Rangers during the playoffs in that role, as opposed to being featured in the top six.
---
KAAPO KAKKO
2021-22 SEASON REPORT CARD GRADE: C-

As it always is with Kakko, and most certainly this season – it's tough to truly assess him.
You can go back and read what I wrote at the 50% mark of the season – where not much has changed, due to Kakko missing 31 games with a wrist injury, and then another four games with a knee injury.
In total, Kakko finished the season with 7 goals and 11 assists in 43 games played – not exactly numbers you'd expect out of a second-overall draft pick – especially since he spent most of his time on the second line.
In addition, the majority of his goal scoring took place during multi-goal games, against the bottom-feeders of the NHL to boot.
While the Finn now presents a more physical appearance, and has also been better defensively too – the Rangers didn't draft him to become the second coming of Jesper Fast either.
I'm not one of these people to use the "bust" word with Kakko, as I believe patience is a virtue and it's tough to get a true read on him because of his second-half injuries; but he obviously hasn't hit his potential yet.
If there's anything you'd like to see in the playoffs besides Ranger wins; you'd like to see Kakko score some goals against these top teams, rather than beasting on the Arizona's and Philadelphia's of the world.
---
CHRIS KREIDER
2021-22 SEASON REPORT CARD GRADE: A+

I think I've written about 78967896896789789696796976 million words on Kreider this season, where I've probably written 98767867868796796 more words about him during these past two weeks.
I don't think I have to explain this grade any further – Kreider was the best skater for the Rangers this season, and it's not just because he set personal-highs in goals (52), assists (25), and points (77).
Now on the penalty kill, and pretty much deemed as the unofficial captain of the team – Kreider did it all.
Even better for Ranger fans – Kreider has a strong track record in the playoffs, where if things go well during these 2022 Stanley Cup Playoffs – "CK52" may surpass Rod Gilbert for most playoff goals in franchise history.
Currently, Kreider, seventh all-time in this category (24), is ten back of Rod Gilbert (34). Should the Rangers have a decent run, Kreider should catch #7 – in 2022!
---
ALEXIS LAFRENIERE
2021-22 SEASON REPORT CARD GRADE: B-

At the mid-mark of the season, I had Lafreniere with a grade of a C-, where I also talked about all of the penalties he was taking.
Fast-forward to today, I have Lafreniere a full letter grade higher than I did in January. And those penalties that he often racked up? We haven't seen many of those during the second half of the season either.
Similar to Kakko, Lafreniere is tough to assess, but of the two, and because he was healthy – Lafreniere was certainly better.
While the first overall pick is nowhere close to reaching his potential – we've seen glimpses of the loft expectations bestowed upon him as the season progressed.
Between highlight reel goals and playing with more "SNARL" – #13 is putting it all together.
After an extended try-out on the first line, where Lafreniere couldn't get it going consistently; once returned to the third line, that's when the twenty year old really started to shine.
Lafreniere finished with 19 goals and 12 assists on the season, a sum of 31 points, where his nineteen goals has him fifth-best on the team – which is not too shabby for a guy that doesn't receive much power-play time.
And while you'd like to see his assist number be much higher than twelve – keep in mind that he played a lot of minutes with guys who had trouble scoring – Filip Chytil, Julien Gauthier and Kaapo Kakko.
Lafreniere may not be a bonafide top-six player yet; but as the star winger of his own line (especially when Goodrow centers it), he'll get there soon enough. These playoffs will be a nice test for him.
---
GREG McKEGG
2021-22 SEASON REPORT CARD GRADE: B-

I know that a lot of Ranger fans, or at least the analytical ones, love to scream gloom and doom over 13th forwards and 7th defensemen – but that isn't me.
Is Greg McKegg a world-beater? Obviously not. However, he was serviceable in his role, where he scored two goals and three assists in 43 games played.
The now two-time Ranger, who started the season in Hartford, only to be called up at the height of COVID; like others on this team, saw his playing time slashed after the deadline.
A 2022 "black ace," McKegg was fine in his role for the Rangers this season as a fourth line checker.
---
ARTEMI PANARIN
2021-22 SEASON REPORT CARD GRADE: A-

Truth be told, I had a tough time coming up with this grade too. I could see why some would give Panarin a B+, and I can see why others would give him an A. I just took the middle-ground here.
(And keep in mind, I factor in salary cap hits into my grading.)
The 2020 MVP of the team, and a Hart Finalist during that 2019-20 season too; Panarin had an up-and-down season – FOR HIM, where I emphasize those two words of "FOR HIM."
There were stretches of times where Panarin wasn't scoring, and worse than that – he became a defensive liability too, including many freshly baked turnovers – turnovers that turned into goals the other way.
However, and from the department of "GOOD NEWS;" Panarin really heated up as the calendar turned to 2022. He heated up even more so once Andrew Copp joined his line.
With 74 assists and 96 points, Panarin led the team in these two scoring statistics this season.
And perhaps if he wasn't saddled with Kakko and Hunt for long periods of time; then perhaps he would've easily smashed the 100 points total barrier for the first time in his career.
That said, his assists and points totals from this season are his career-highs, where he also set a Rangers' franchise record too – as the player with the most multi-point games recorded during a single-season.
I said "FOR HIM" at the top of this, because we've seen Panarin play at an MVP level before. We saw it again after the NHL Trade Deadline.
"The Breadman" will be entering these playoffs at the peak of his powers – sweet music to the ears of all Blueshirt backers.
---
RYAN REAVES
2021-22 SEASON REPORT CARD GRADE: B+

Similar to Barclay Goodrow, I was also raving during the off-season about Drury's acquisition of "The Grim Reaver."
I can only tell you what I see, and not what's on a chart – Reaves was better than advertised.
Now at the age of 35, the oldest Ranger is smarter and wiser.
While many would like to see #75 drop the gloves every game; the eldest Blueshirt of them all now picks his spots – but still remains as a deterrent for opposing teams.
Reaves, who didn't cross paths with the NHL Department of Player Safety this season, nor received a suspension neither, and as opposed to seasons past; still finished the campaign with the third most amount of hits in the league, with 279 hits in 69 games played.
Only Florida's Radko Gudas (355 hits in 77 games played) and Nashville's Tanner Jeannot (318 hits in 81 games played) had more.
#75, who many thought wouldn't be an everyday player, was pretty much that this season.
Outside of a bout with COVID, and also being alternated in-and-out of the line-up after the deadline; Reaves fell only thirteen games shy of a full 82-game season.
While of course, opposing teams will always try to get cute, and sometimes target players too (I thought Adam Fox was the focus of many team's defenses this season); the Rangers, especially when compared to previous seasons – didn't have to worry about many cheap shots this season. Reaves is a big reason why.
While I do not have locker room access to the team; I think based on what I've seen during his interviews, pregame warm-ups, and his play on the ice – Reaves has been a major factor in the team's positive chemistry too.
As I've said all season – just look at Lafreniere's face whenever Reaves belts out, "SHESTY, RELEASE US!" The Frenchman lights up like a Christmas tree every time.
Reaves was brought here for the playoffs. That's where I'll think we'll see the best version of him.
---
KEVIN ROONEY
2021-22 SEASON REPORT CARD GRADE: A-

Again, keep in mind that I take into the account of each player's salary cap when doling out my grades.
A fourth-line checker, and a successful penalty killer to boot – Rooney has exceeded all expectations this season.
When he missed over a dozen games with injuries, his absence was notable. It's why the head coach said that the second that Rooney would become available, he'd immediately be re-inserted into the line-up. And that's what happened.
Rooney's six goals and six assists were timely for the Rangers this season; but it's his defensive work that's earned him an every game roster spot.
Of all the players that have played on the fourth line this season, it's Rooney's spot that's the safest come the playoffs.
---
RYAN STROME

2021-22 SEASON REPORT CARD GRADE: B+

Ryan Strome, acquired in the second-best hockey trade that former general manager Jeff Gorton ever made (Brassard for Zibanejad being the best trade), #16 continues to shine with Panarin by his side. And when Panarin missed some games this season? Strome continued to excel.
Much has been made about Strome's bouts with empty nets; but cast that aside, and the nine-season veteran center has easily become one of the team's most reliable players.
Put it this way – when the Rangers are without him, it significantly hurts the line-up.
Strome's 21 goals and 33 assists has him fourth-best on the team in these categories. His 54 points has him fifth-best.
What's often lost when talking about this team leader is the fact that he fears no man. Strome hits, he's willing to be hit – and when push-comes-to-shove, he's always there to take on all comers.
Strome's future with the Rangers will be a topic of discussion during the off-season. If he has a great playoffs, he may price himself out. If he doesn't have a great playoffs, the Rangers may look to give Andrew Copp the big contract instead.
Of course, these are worries for a later time, as Strome looks to continue his strong regular season with an even stronger postseason.
---
FRANK VATRANO
2021-22 SEASON REPORT CARD GRADE: A

Of course, this is a tough grade to give out, since Vatrano only played in 22 games for the Rangers.
Acquired several days prior to the NHL Trade Deadline, Vatrano played over 25% of the season with the Blueshirts, where right away, he was promoted to the first line.
Unlike previous linemates of Kreider and Zibanejad (specifically Mats Zuccarello and Pavel Buchnevich) – Vatrano has NO PROBLEM shooting the puck.
In turn, #77 collected eight goals and five assists for thirteen points overall in his twenty-two games played. All of these numbers are 5 x 5 numbers too, as Vatrano, unlike his linemates, doesn't receive time on the PP1 unit.
Just like his buddy Andrew Copp, and as another member of the "TROUBA TREEHOUSE GANG" – Vatrano had no problems adjusting to his new teammates.
Vatrano, along with Copp, Motte and Braun, is a reason why Drury was named as the biggest winner of the NHL Trade Deadline.
---
MIKA ZIBANEJAD
2021-22 SEASON REPORT CARD GRADE: A-

I gave Zibanejad a B grade during my mid-season report card, where I also said the following:
The only reason why Zibanejad's grade isn't higher here is because of the slow start he had at the top of the season. Should he continue to play like the way he's been playing for the last two months – his grade will significantly increase come Final Report Card time.
And that's exactly what Zibanejad did.
Zibanejad, who fell one goal shy of a clean number of 30 goals this season; #93 finished second-best on the team in the goal scoring department. His 81 points also has him second-best on the team; where in addition, his 52 assists has him as third-best.
While I think most Ranger fans know this by now – Zibanejad's success on the PK1 unit has been overwhelming.
Yes, you'd like to see better zone faceoff numbers out of your number one center (especially defensive zone draws), but Zibanejad did boost his faceoff winning percentage to 52.3% – a team high.
Zibanejad, like many, really heated up after the trade deadline, and you can also thank Kreider and Vatrano for that.
As the team's center of the future, the second-longest tenured Ranger will now enter his second true Stanley Cup Playoffs with the team, where Mika is much better now, than he once was in 2017.
---
DEFENSEMEN:
ADAM FOX
2021-22 SEASON REPORT CARD GRADE: A

Ever since #23, the 2021 Norris Winner, first arrived to the Rangers, I always gave him an A+ during every report card. In fact, I also gave him an A+ during the 2021-22 mid-season report card too.
So what changed? The obvious – he was hurt several days before the NHL All Star Game, and once returning – it looked like his preexisting injury was still bothering him.
(I feel that once the playoffs conclude, we'll hear more about this injury and how Fox was playing hurt.)
While not a slouch or anything as drastic as that – during the first half of the season, it looked like Fox would successfully defend his Norris Trophy win. Now, it's most likely that he won't even finish as a finalist, despite his 63 assists (third-best in the league, behind Roman Josi (73) and Victor Hedman (65)), and 74 points (fourth-best in the league).
In what started out looking like another Norris Trophy winning season for Fox; today, Josi and Hedman, along with Cale Makar (86 points) look to be the three 2022 Norris Trophy finalists.
That said, Fox is still one of the best defensemen in all of the league, where you can argue that he's the fourth or fifth best d-man in all of the NHL today.
Fox, who is about to get PAID next season (that's when his seven-year, $66.5M contract kicks in), still does it all.
Not only does he log the most amount of minutes on the team (23:54 TOI average/1,865 minutes in total), but he's the quarterback of the Rangers' power-play and a signature cog of the team's penalty kill too.
He's also received heavy attention from Ranger opponents, where especially against the better teams of the league, he's been targeted a bit. Of course, that's the result of his Norris win, as he now has the undivided attention of the entire league.
---
LIBOR HAJEK
2021-22 SEASON REPORT CARD GRADE: C+

Pretty much the odd-man out this season, and in what probably will be his last season as a Ranger – Hajek finished the campaign with seventeen games played, where in those games, he only logged one assist.
Again, I don't go batty over seventh defensemen and thirteenth forwards, so I don't think that Hajek was that bad as others make him out to be – despite his plus/minus rating of -10.
What really hurt Hajek this season was that the Rangers have a strong defense. There was no way he was cracking into the team's top four of blue liners.
When the Rangers wanted to get a third pair of Swedes going at the top of the season, the "baby-sitter" Patrik Nemeth and "pupil" Nils Lundkvist – it was press box time for Hajek.
Once it was apparent that Lundkvist was in over his head (I always said that he should've started his North American career in Hartford – something that Drury later admitted after 25 games of Nils in New York) – Braden Schneider came on strong. Then the Rangers added Justin Braun at the deadline – and what was already a tough defense to crack into became even tougher.
If that wasn't enough, Hajek also took a back seat to Jarred Tinordi and Zac Jones too.
I never felt like Hajek ever got a true opportunity to showcase himself, but it's not like you can complain about that fact either. The Rangers just had better options than him.
---
RYAN LINDGREN
2021-22 SEASON REPORT CARD GRADE: B+

The team's top left defenseman, at least when it comes to pairs (some could argue that Miller, individually, was better); Lindgren remains a bedrock of the Rangers' defense.
The textbook example of the word "warrior," Lindgren remains as one of the hardest workers on the blue line.
While his four goals and eleven assists aren't much to write home about; his plus/minus rating of +18 (same as his partner, Adam Fox), is.
Lindgren, who complements Fox perfectly, as Lindgren is more of a true defensive-defenseman when compared to Fox's offensive wizardry; #55 logged an average TOI of 20:06 – fourth-best among all Ranger skaters.
In addition, his 141 blocks ranks him second-best on the team, only behind Trouba (177).
As the biggest steal of the Rick Nash deal from years ago; Lindgren has been an absolute gem for the Rangers.
---
K'ANDRE MILLER
2021-22 SEASON REPORT CARD GRADE: A-

I gave Miller a C- grade during the mid-season report card, where I also said this:
Just like several of the young players on this team, Miller, now in his second season, isn't all there yet.

If there is anything that concerns me about #79, it's that I still don't know what he does well. What's his biggest strength?

At the start of his rookie season, Miller's stick-checking ability and long reach seemed to be his best attributes, but we haven't seen these skills showcased regularly this season.

Miller, who does have two goals and seven assists, was thought to be the better offensive player of he and Trouba, but it's the veteran who is currently, and significantly, out-playing the sophomore LD. (And as Trouba should!)

Think about this – if Braden Schneider was a southpaw defenseman, who would be team's second LD right now?

And I know I've said this 978678676969869 times before; but just like you, I'd love to see Miller use his massive frame like Trouba does. However, you're born with that desire. It's tough to teach the physical aspect of the game to Miller, where physicality, and as mentioned before, is a big part of the playoffs. It's either in you or it's not.
While I still stand by what I said in January; however, now here in May – man, oh man, did the switch ever turn on for Miller during the second half of the season.
The only Ranger to play in all 82 games this season (where the head coach made this happen when he scratched Kreider, Trouba and Zibanejad towards the end of the season in order to give them rest); Miller finished this campaign with seven goals and thirteen assists – great numbers from a second-pairing defenseman, and a d-man in only his sophomore season too.
I think the biggest knock on Miller was that he didn't take advantage of his size from a physical aspect. While he's yet to have his first NHL fight; at the same time, playing with Trouba has finally rubbed off on him.
Once the calendar flipped from 2021 to 2022 – Miller has been hitting more and hasn't shied away during post-whistle scrums either.
More important than that – Miller has broken up an endless amount of odd-man rushes this season, where he's helped out his goalie each time.
Here are some REAL STATS for you too – Miller's plus/minus rating of +23 is third-best on the team, where he's only behind Zibanejad (+30) and Trouba (+25). He's also fifth-best on the team in blocked shots, with 95 in all. His average TOI of 20:36 is also third-best on the team too.
And for a guy often accused of shying away from hitting, his 151 hits are fourth-best on the team too – where only Reaves, Trouba and Hunt have more hits under their belt – three players who are expected to hit more than #79.
I would've went higher with this grade if it weren't for his first half of the season, but then again – these grades are just opinions and don't mean anything in the grand scheme of things.
Of the "YOUNG GUNS" on this team, and assuming that you throw Adam Fox of the equation (who is a bit older than everyone else) – it's Miller – and not Lafreniere and not Kakko – who has shined the most this season.
---
PATRIK NEMETH
2021-22 SEASON REPORT CARD GRADE: C

It was a season of ups-and-downs for one of the newest Rangers on this club.
Off of the ice, he had a baby boy, but at the same time – he also missed several stretches of games with COVID and undisclosed "personal issues."
All in all, #12 finished with 63 games played, where during that time, he racked up two goals and five assists. He also finished with a plus/minus rating of -9.
I thought Nemeth improved once the season entered its second half, where perhaps a big reason for that is that he was now playing with Braden Schneider, rather than having to carry around Nils Lundkvist. He was also on the ice for multiple Rangers' shutouts too.
Of the regular d-men, Nemeth was the weakest, but at the same time – consider the competition.
Outside of #45, it's not like Nemeth was going to be better than Fox, Lindgren, Trouba and Miller, nor was he ever supposed to be neither.
It will be interesting to see what Gallant does in the playoffs, where it's assumed that Nemeth and Braun will continue to alternate on the third pair.
---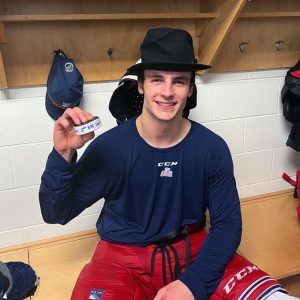 BRADEN SCHNEIDER
2021-22 SEASON REPORT CARD GRADE: A

The second-youngest Ranger on the team (only Lafreniere is younger, and only by three weeks), Schneider was a pleasant and welcomed surprise this season. Heck – he wasn't even supposed to be a Ranger this season!
First joining the team for their California road-trip, when he debuted in a game against San Jose; Schneider, at twenty years old, finishes his rookie season with 43 games played, where during that time, he scored two goals and notched nine assists.
He also finished positive in the plus/minus stat, with a rating of +5.
As both Gallant and Drury would say at the time of his call-up – Schneider was going to be given a chance to earn a spot with the team – especially after the failing of Lundkvist and because the brain-trust felt that Schneider was a better option than Zac Jones. They'd soon be proven correct.
Very quickly, not only did Schneider earn his spot on the third-pairing, in addition to earning Trouba-related nicknames, such as "Baby Troubs," "Trouba Junior," etc – he's now become an everyday player for the team.
While veterans such as Braun and Nemeth battle for the sixth and final starting spot on the Rangers' defense; the fifth spot, the third RD position, is Schneider's.
It will be interesting to see how he handles his first playoff series, considering the fact that he's only twenty years old. After all, what were you doing at the age of 20?
A physical player that's also shown a scoring touch, due to his contract and low expectations, I have to go with a high grade here – and as I just did!
---
JACOB TROUBA
2021-22 SEASON REPORT CARD GRADE: A

If it wasn't for a cold start, I would've given Trouba an A+ here – in spite of that contract!
Just like his partner K'Andre Miller – the light bulb has gone off for Trouba.
Not only has Trouba accepted more of a leadership role (as was evident by Drury bringing in his buddies during the deadline – a wise decision); but he's also playing the best hockey of his Rangers' career.
Trouba, who posted back-to-back Gordie Howe Hat Tricks this season, finishes the season as the team-leader in blocked shots, with 177. His 207 hits are second-best to only Reaves. With an average TOI of 22:36, he's also second-best in that department too, where only Fox has logged more minutes, due to the fact that #23, and not #8, is on the PP1 unit.
Trouba's 81 games played, also second-best on the team (Miller, 82), also features the Michigan native with a plus/minus rating of +25 – second-best to only Zibanejad (+30).
Want more? Try this on for size:
In his eighth season, #8 scored 11 goals and added 28 assists for a grand total of 39 points. His eleven goals are a career-high, where his assists and point totals are the second-best of his career. (He had 42 assists and 50 points for the Jets during the 2018-19 season.)
As mentioned, Trouba and Miller finished this season as the top NHL duo in ice time. That speaks to their consistency, ability and strength.
While this is still Chris Kreider's team, since he's been here the longest – Trouba has emerged as a key piece in the locker room too, as is evident with his shared win of the "Players' Player" award with Goodrow.
This is the Jacob Trouba that Jeff Gorton traded for during the summer of 2019. Let's also hope that Trouba continues to play hockey during the summer of 2022 too!
---
GOALIES:
ALEXANDAR GEORGIEV
2021-22 SEASON REPORT CARD GRADE: B-

As talked about on this site 458484848889289892489248924892489 times before – this was a tough season for Georgiev, a back-up goaltender who repeatedly expressed his interest in competing for a starter's job elsewhere.
The third-longest tenured Ranger on the team, who temporarily grabbed the starter's gig during Lundqvist's last season, only to have that job taken away from him once CZAR IGOR arrived (and as expected and warranted); #40 didn't start this season that hot. However, when CZAR IGOR had his injury issues around December, and with the benefit of more playing time – Georgiev played his best hockey of the season.
Georgiev continued to play well, despite having a stinker or two along the way, where he won nine of his last ten games played – including the best game of his career, when he posted a 44 save shutout against the red-hot Carolina Hurricanes.
Everyone knows this – Georgiev is at his best when he's playing regularly, which quite frankly – is never going to happen in New York.
His winning record of 15-10-2 is a result of his better second half of the season, while his GAA of 2.92 and save percentage of .898 reflects his first half.
At the end of the day, Georgiev was good enough as a back-up, but it didn't always appear to be that way.
---
IGOR SHESTYORKIN
2021-22 SEASON REPORT CARD GRADE: A+

Really, do I have to explain this grade?
After all, of every Ranger this season, and as a blogger/content provider that writes more words about the Rangers than anyone else – I've written more about CZAR IGOR this season than anyone else on the team.
The 2022 Vezina winner (unofficial for now, but it will be official soon enough), finished the season with a record of 36-13-4, and topped the league in both the GAA (2.07) and save percentage (.935) statistics.
As the league-leader in one-goal allowed games, he also finished the season with six shutouts too – where as mentioned about 7896786796879678967896 times before – if it weren't for fluke plays and temporary lapses on defense – he would've finished as the league-leader in shutouts too.
A likely Hart Trophy candidate (Auston Matthews, of Toronto, will probably win it, due to a Canadian media bias and because that many feel that goalies should be excluded from the voting); Igor put forth one of the greatest goaltending performances not just in Rangers' history, but in all of NHL history.
According to @NYRStatsInfo, among goaltenders with a minimum of 30 appearances, Shestyorkin posted the highest single-season save percentage in all of franchise history.
In addition, and again, credit to @NYRStatsInfo here; CZAR IGOR's .935 save percentage in 2021-22 was the third highest in NHL history among goaltenders with a minimum of 50 appearances. (Tim Thomas (2010-11) – .938 Dominik Hasek (1998-99) – .937 Igor Shesterkin (2021-22) – .935.)
Of course, while CZAR IGOR just had one of the greatest regular seasons in all of NHL history – legacies are made during the playoffs. I can't wait to see what he does next.
---
INCOMPLETES
Sammy Blais, the victim of the "P.K. Slewban Incident," never returned. It's expected/assumed that won't be able to return during the playoffs either.
Both Nils Lundkvist and Jarred Tinordi, after their demotions to Hartford – never returned. I doubt that you'll see them in the playoffs either. Ditto goaltenders Keith Kinkaid and Adam Huska, who each played a game during the period of COVID-related craziness.
Zac Jones, who many thought had earned a job with the Rangers during training camp, only to see Lundkvist get the gig instead; bounced around from Hartford to New York, where he finished with twelve games overall for the Blueshirts. While he may have leap-frogged Lundkvist on the depth chart, he's not leap-frogging Braden Schneider.
Justin Braun joined the Rangers at the deadline, where he finished with eight games in all. He was brought in for the playoff run and we'll see what he does soon enough.
Tyler Motte got off to a hot start, where unfortunately, after only nine games played, he received a season-ending shoulder injury. His status for the playoffs remains unknown, although Gallant was hopeful that he'll get his fourth-line winger back should the Rangers continue to play.
Morgan Barron, after only thirteen games with the club, was traded away at the deadline for Andrew Copp. No one is crying about that.
---
I think I covered it all and I hope you enjoyed this FINAL REPORT CARD blog.
Real quick, because I know this is long, but I am excited – a few quick notes from the land of Rangerstown, USA, as the team approaches the playoffs.
On Sunday morning, the Rangers took their first "post regular season practice," where following it, head coach Gerard Gallant spoke to the media.
Here's what "The Turk" said:
---
There was nothing shocking said by Gallant, where as expected – both Andrew Copp and Artemi Panarin practiced and are good to go for the playoffs.
However, in a new development, Gallant did tease the idea that perhaps Motte could return to the team during the latter games of the first round – assuming things go in favor of the Rangers. As usual, the head coach is awaiting word from the medical/trainers staff on Motte's status.
When it comes to the lines that we'll see on Tuesday night, on Sunday, Gallant went with:
Kreider/Mika/Vatrano
Panarin/Strome/Copp
Lafreniere/Chytil/Kakko
Hunt/Goodrow/Rooney (Reaves alternated in)
Defensively, and with Ryan Lindgren receiving a maintenance day (he'll play on Tuesday, so don't worry about that), Gallant went with:
Braun/Fox (again, Lindgren will be here on Tuesday)
Miller/Trouba
Nemeth/Schneider
And as expected, CZAR IGOR was in the starter's net.
---
A day later, on Monday, Gallant went with the same lines and pairings, where Lindgren was returned to his normal spot on the first pair.
As I write these words, the post-practice interviews haven't been conducted yet, but really – what else is there left to say?
---
If there is anything else that I want to add here before going home, the only real question mark is what Gallant will do with the third pair and who Schneider's partner will be.
In addition, personally, I'd go with Goodrow as the team's third line center; but as repeated about 789678678967896 zillion times before – coaches can change lines in games.
As these games continue, I'd expect Goodrow to take draws in favor of Chytil on the third line. And while I'm not rooting for injuries or anything like that – would it shock anyone if Chytil, in these physical games, receives an injury and has to miss a few games?
Lastly while on the line-up, it will be interesting to see what happens with Reaves, who was mainly brought here for the playoffs. If the Rangers drew a heavy Washington team, I think he would've been a lock to play. Against a more skilled Pittsburgh squad, he may be alternated in-and-out of the series.
In any event, I close out with three things that I've been saying all season:
"IN TURK WE TRUST!"
"LET'S GO RANGERS!"
"PLUGS TIME!"
---
My first plug of tonight's blog – the mandatory plug for my book, "The New York Rangers Rink of Honor and the Rafters of Madison Square Garden".
As mentioned previously, the book is now available in hardcover, in paperback and in Kindle formats. To purchase a copy of the book, visit this link:
https://www.amazon.com/Rangers-Rafters-Madison-Square-Garden-ebook/dp/B09CM5N2WD
For those still looking for signed paperback versions of the book, I have re-ordered more copies. I now have a few signed copies for sale at $25 a pop (includes shipping price) through me directly. Here is all the information on that:
---
Here are my last few blogs, in case you missed them: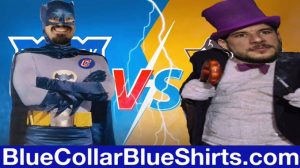 ---
---
---
If you haven't already, subscribe to this blog for the next update:
---
Up next: Playoff Hockey! BEAT THE PENS!
As always here, thanks for reading and…
LET'S GO RANGERS!
Sean McCaffrey
BULLSMC@aol.com