Greetings and salutations everyone and welcome to another blog here on BlueCollarBlueShirts.com. Any news?
Come June of 2023 – Saturday, February 25th, may be remembered as the turning point of the season – but whether the date is remembered fondly or with disdain will be up to the Rangers themselves.
It's my opinion that on this day, we just witnessed the craziest and most bizarre day of Rangers' history since the new regime took over.
And as I start this blog three hours following the final horn at 6PM EST – the day isn't over yet – and who knows – by the time I finish writing tonight – Patrick Kane could finally be a New York Ranger.
---
As you astute readers are already probably aware of – a lot took place on Saturday.
And while you can't ignore the Capitals' 6-3 blowout of the Rangers; once again, and just like Thursday night – the game feels secondary in the grand scheme of things.
However, to bury our heads in the sand and let out muffled shrieks of "Patrick Kane," as if we were Ray Ferraro ourselves, would be erroneous.
Simply stated, there is A LOT to talk about today, where the following topics will be covered:
— Jake Leschyshyn being waived.
— Vitali Kravtsov being traded.
— Ryan Lindgren receiving an injury.
— The "will-it-happen-already" trade for Patrick Kane.
— Multiple "TURK TALKS."
— Mark Messier looking like he was about to beat the ever-living snot out of P.K. Slewban on-air.
— And of course, today's game itself.
---
Since there is so much going on right now, where in real-time, between the game and all the news breaking, your heart felt like an early 1980s Don Murdoch; I'm going to attempt to cover everything in the order in which it took place.
In other words, and especially since there's not much good to say about what happened on the ice on Saturday; I'll work in the news stories during the GAME REVIEW segment – as that's when these roster moves happened – with the game already in progress.
However, before getting there – all of the pregame news and notes.
Buckle up, there's a lot of road to cover!
---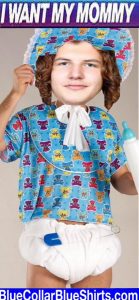 A day removed from their 4-1 loss in Detroit and now in the nation's capital; the Rangers held an optional skate on Friday.
There were only two things to really note from the practice.
One, CZAR IGOR was on the ice, as he continues to work with Rangers' goaltender coach, Benoit Allaire.
Two, both Jake Leschyshyn and Vitali Kravtsov were absent – and as instructed by the Blueshirts' brain-trust.
Of course, while the Rangers weren't making that much news on the ice on Friday; away from the ice, the non-stop hysteria, in regards to the Patrick Kane to New York speculation, continued to set the NHL's rumor-mill ablaze.
The hysteria reached a new fever-pitch level during Saturday's ESPN broadcast – where you had to wonder – how much money does Ray Ferraro have on Kane landing in the Big Apple?
On the Kane front, nothing took place on Friday, where it should be mentioned that the Rangers didn't waive anyone in an attempt to clear cap space. That would change a day later.
Furthermore, and you know this news made the headlines too – Kane was withheld from Blackhawks' practice in San Jose.
Officially, the Blackhawks said that Kane had a "maintenance day." Unofficially, many, yours truly included, took this to mean "bubble-wrapped!" (Just twenty-four hours later, and as we'll soon get into – the Blackhawks made it official – Kane was on his way home to Chicago, now awaiting word of his eventual trade.)
As we all wait with anticipation of whatever happens next, here's some food for thought for you – where as a disclaimer – I know this won't be the case – I'm just playing fantasy general manager here:
Wouldn't it be hilarious if the hold up in the trade for Kane is Jonathan Toews? Theoretically, Drury could add Toews too, LITR him, and then activate him for the playoffs, Nikita Kucherov style. Hmmm….
The league is a copy-cat league, so if you're going to "Tampa it," why not go all the way?
Again, I know this won't happen, but it would be something – and hey – a boy can dream – no?
---
Following the Rangers' optional skate from Friday; your favorite coach and mine, Gerard Gallant, held his daily "TURK TALK." Here it is:
---
You know the deal – Gallant didn't say anything out of the ordinary here, but to the media's credit – they did ask him about Leschyshyn and Kravtsov. In a response, "THE TURK," with a grin on his face, replied, "what's that word we used last night? Roster management?"
That's as far as Gallant would go on the subject. (And you already know what happened 24-hours later.)
Gallant also confirmed my thoughts from Thursday night and admitted that the trade rumors (he never said Kane's name verbatim) were a distraction when he said, "At this time of year, it's tough on some players. We lost a little bit of focus, but it's going to be over in a week's time."
As far as anything else, Gallant, and as he always does, praised his team and reiterated that he has a talented group to coach. However, "THE TURK" also said that the team has to go back to playing better defense, as you can't be giving up four goals every night – duh.
Instead of giving up four goals tonight, they gave up six – ugh.
---
As we continue to cover all of the news and events in a chronological fashion; on Friday night, yours truly appeared on George Grimm's "Retro Rangers" podcast.
If you don't know, Grimm is also a fellow Rangers' historian, has authored several books and is one of my Stan Fischler/TheHockeyNews.com colleagues.
Joining us on the podcast was Matt Dibiase, another author, and one who also writes about the NFL, NCAA and MLB.
As a heads-up, I do think there were points where we were talking over each other early into the show; but as we found our groove, everything then went smooth. Sometimes, it's just tough to have a three-way conversation over the phone – and I'm sure you've all been there, done that, and know what I mean.
Here's the link, where all three of us talk about the history of Blueshirt general managers, trades & head coaches – and then wrap-up with around-the-league chatter – including you know who – Patrick Kane:
https://comfortablyzonedradio.com/2023/02/24/retro-rangers-in-the-zone-2-25-23-2/
---
As Friday turned into Saturday – the Kane rumors continued – but you already knew this!
As is often the case, whenever a big splash is set to hit the league – there are about 98767896789696 different reports out there – where 99% of them are without sources – and sadly – just outright made up.
For me? If it doesn't come from Canada or Larry Brooks, then I'm not buying it!
As we all await what feels like the inevitable; at 11:30AM on Saturday, ninety minutes prior to today's puck drop, Elliotte Friedman, perhaps the most plugged-in reporter in all of the league today, tweeted the following:
On Kane/NYR: last 24 hours or so has been about lining up everything from cap situation to third-party trade partners to roster machinations to Kane's approval. Making sure everything in place; no detail is missed. We're grinding towards a conclusion, no one wants a misstep.

— Elliotte Friedman (@FriedgeHNIC) February 25, 2023
---
In other words, the Rangers and Blackhawks are leaving nothing up for chance, meaning that when they finally submit the trade to the league's offices – it won't/can't be overturned/declined.
As far as when the trade goes down? It's anyone's guess – but we do know that it will have to go down between now and March 3rd.
While I know that the salary cap is the biggest hold-up here; I just hope this trade goes down sooner-than-later, just so Kane gets a few extra games with the Rangers (read my stuff on the Tarasenko trade – as the same philosophy applies here).
---
Two hours prior to puck drop, Gallant held his pregame "TURK TALK." Here's Double G:
---
As expected (yes, I know that I use that phrase a lot!), Gallant announced that CZAR IGOR would get the nod in net.
Gallant wouldn't reveal his line-up, but it was obvious what he'd do – run the same line-up from Thursday night.
The head coach also said that he just wants his team to focus and to filter out the distractions (Kane rumors).
And as he always does, "THE TURK" hit all of his catchphrases too – "work hard, play hard, fart hard," etc.
---
Here was the Rangers' line-up from Saturday, where collectively, everyone played like shit sans Barclay Goodrow:
FIRST LINE: Kreider/Mika/Vesey
SECOND LINE: Panarin/Trocheck/Tarasenko
THIRD LINE: Lafreniere/Chytil/Kakko
FOURTH LINE: Motte/Goodrow
Defensively, we saw:
FIRST PAIR: Lindgren/Fox
SECOND PAIR: Miller/Trouba
THIRD PAIR: Mikkola/Schneider
SPARE: Ben Harpur (Who later received more ice time than he did on Thursday, due to the Lindgren injury.)
STARTING GOALIE: CZAR IGOR
BACK-UP: THE HALAKNESS MONSTER
PRESS BOX: Jake Leschyshyn and The player who shall not be named
Of note: both Leschyshyn and the player no longer a Ranger were in-attendance – but soon left the arena – with new destinations ahead of them.
---
BOX SCORE time.
The following graphics and information come from ESPN.com:
SCORING:
PENALTIES:
TEAM STATS:
GOALIES:
| | | | | | | | | | | |
| --- | --- | --- | --- | --- | --- | --- | --- | --- | --- | --- |
| SA | GA | SV | SV% | ESSV | PPSV | SHSV | SOSA | SOS | TOI | PIM |
| 26 | 3 | 23 | .885 | 20 | 2 | 1 | 0 | 0 | 60:00 | 0 |
| | | | | | | | | | | |
| --- | --- | --- | --- | --- | --- | --- | --- | --- | --- | --- |
| SA | GA | SV | SV% | ESSV | PPSV | SHSV | SOSA | SOS | TOI | PIM |
| 22 | 5 | 17 | .773 | 15 | 2 | 0 | 0 | 0 | 40:00 | 0 |
| 5 | 1 | 4 | .800 | 4 | 0 | 0 | 0 | 0 | 19:57 | 0 |
---
As someone who has watched a lot of these ESPN broadcasts – I thought today's effort was the world-wide leader's best attempt yet.
While P.K. Slewban should be sent packing ASAP; I pretty much liked everything else – even if Ray Ferraro couldn't go two seconds without screaming, "PATRICK KANE!"
Perhaps the two best things of the broadcast? One, the fact that ABC actually ran a thirty-minute pregame show. (More times than not, they just start the broadcast five minutes prior to puck drop.) Two, no more of those epileptic-inducing birds-eye view camera angles.
These two new adjustments suggests to me that ESPN is listening to the fan feedback that they receive – so that's something.
As a general statement, so I don't have to repeat "PATRICK KANE" as frequent and as often as Ferraro did; this whole game was about #88 in Chicago. Come the GAME REVIEW, I'll only bring up the stuff that you need to know.
---
Going into today's game, I had a really good feeling about not only a Rangers' victory – but a big game from Filip Chytil too.
After all, Chytil's "girlfriend," Emily Kaplan, was there!
And if you don't know – I'm completely joking about Chytil & Kaplan – and where she's aware of my bad attempts at humor as well – and fine with it! (In other words – spare me the fake outrage! It's just bad comedy and laughter is the best medicine during this dark day!)
As mentioned about 987678678967896 times before on this site – Chytil & Kaplan have somewhat become the NHL's version of Muhammad Ali and Howard Cosell.
If you don't understand that reference, in short, Ali, the athlete, and Cosell, the reporter/broadcaster, were good friends during the heyday of "THE GOAT" – and where Cosell was always there for Ali's fights.
While I don't think that Kaplan would shy away from a negative Chytil story, as Cosell would do with Ali; in any event, you can see that these two have some sort of bond – and where again – I'm joking about them having anything romantic going on. (But what a story it would be, no?)
"CZECHMATES – FILLIN' HER HEART – THE FILIP CHYTIL & EMILY KAPLAN LOVE STORY," coming February 14th, 2024, on a special edition of ESPN's "30-For-30" documentary series!
As a degenerate gambler who looks for an edge; I've noticed that whenever Chytil plays in front of ESPN's roving reporter, then more times than not – he stands out – and is also named as one of the three stars of the game.
With that in mind, here were two of my bets today – where at the end of it – I was the one who left broken-hearted:
Sadly, and despite a pretape interview between the two that was recorded over the summer, when the NHL was in Paris; Chytil, who did have chances – didn't register a point today – much less a goal.
The Kaplan/Chytil streak has been broken – but the duo will get a chance to start a new streak next week, as ESPN will broadcast the Rangers/Bruins game in Boston on March 4th.
And let me be clear, as I think my "try the veal comedy" may overshadow this – I think Kaplan does a good job.
I much rather hear from her rather than listening to Sieve "EAST-WEST EXPECTED PASSING RATES" Vagistat, Sam "OH JOE, WAS THAT A GOAL JOE?" Rosen, and Joe "FABULOUS, ABSOLUTELY FABULOUS SAM" Micheletti.
The same can't be said about Kaplan's co-worker, P.K. Slewban – but more on him once we get to the first intermission.
As far as anything else from the ESPN broadcast; we were reminded that the Capitals had lost six-straight, just lost an embarrassing affair to the lowly Ducks, were blowing up their team, and according to Slewban, have no shot of making the playoffs.
Enter the Rangers, who following a heck-of-a-run in 2023; reverted back to their early days of this 2022-23 campaign – and became a "slump-buster" for a struggling team who was in a desperate need of a win.
The Rangers' way!
GAME REVIEW time.
---
FIRST PERIOD:
The first twenty minutes of this game were wild – and really – it felt like you were watching a playoff game.
Forty minutes following the frame? The Rangers looked like they were in preseason mode.
Worse than that?
By the end of the game, you would have thought that this was the first time that they ever played defense.
---
The Capitals, who were obviously looking to snap their losing streak, came out flying to start – and that would be the case throughout the remainder of the contest.
Just ninety seconds in, the home team came close to scoring on two separate occasions – but just missed the net on each of them.
Eighteen seconds later, following Igor's first save of the game, and in a harbinger of what as to come – the Rangers' third line & third pair had a scrum with the team from D.C.
Then, just 2:03 into the game, Schneider tripped and fell which led to a breakaway opportunity for Ryan Strome's brother, Dylan. In a response, CZAR IGOR made a fantastic BESSIE (glove) save.
At the time – you were feeling pretty good about #31, who as ESPN reminded us all game – is playing the worst hockey of his career.
At just the 2:37 mark, Barclay Goodrow was boxed for an o-zone penalty, where the bozos in black-and-white assessed him with a tripping penalty, an assumed infraction committed on Nick Jensen.
As you can tell, I didn't think this was a penalty – and with what we saw later – I don't know how this was called – while other obvious penalties were ignored.
The Rangers' penalty kill, not exactly Fort Knox these days, surrendered another power-play goal with just twelve seconds remaining on the Caps' man-advantage.
1-0, bad guys, following Oshie tipping a puck blasted by Gustafson from the blue line.
I saw a lot of people get on K'Andre Miller for this goal since he screened Igor during this (and by the end of the game – I saw these same fans demand that Miller board a flight to Hartford too); but that's what lethal power-plays do. They bide their time, wait for a screen and then hope for the tip.
Perhaps the Rangers' power-play should take notice.
And while on Miller – yes, he was absolutely terrible today – but #79 howling with the 'Pack? I don't think so. After all, it wasn't just him – the team was terrible as a whole.
And oh, this is what I said before the game, where I was hoping for a better outcome once 3:30PM hit:
Obligatory "I'm not a fan of afternoon games" tweet lol #nyr

— BlueCollarBlueShirts (@NYCTheMiC) February 25, 2023
---
Following the Caps' goal, the third line returned to the ice, where for the first of three times today, Kakko did his usual act where he skates around all over the place – but can't register a shot on goal. No joke, it felt like the Finn was trying to set an NHL puck-possession time record today.
That said, and as the Caps' came closing in – Kakko found Chytil – but the pass was half-a-second too late – and Darcy Kuemper was then able to deny Chytil's backhander.
Down to 13:00 remaining, Mika Zibanejad streaked towards the net. Rather than shooting as he usually does (he scored a goal against Vancouver during a play similar to this one) – the Swedish DJ dished the rubber to his BFF instead – which then allowed Kuemper to reset and make an easy save on Kreider.
Come 8:01 left on the clock, the Rangers, who recorded 51 SOG on Monday night against Winnipeg, only had one shot on goal.
A second later? The Blueshirts recorded their second SOG of the game – and tied it too:
Goody goal!

(via @NYRangers) pic.twitter.com/BiaYThYvcu

— Rangers Videos (@SNYRangers) February 25, 2023
---
1-1, as Goodrow somewhat "redeemed" himself here (as mentioned – I don't think he tripped Jensen to begin with), as he tipped Motte's long-distance shot, sent from the blue line near the benches, right past Kuemper.
In real-time, I thought, "okay, things are back to normal, let's get the win."
That's not what happened, as this goal signaled the beginning of the end – and where nothing but bad luck, bad officiating and most importantly, a bad performance, would follow.
On the puck drop following Goodrow's goal, this happened:
Hit from behind on Lindgren. Looks bad. #NYR pic.twitter.com/e3YfpwI4Wo

— David 🏒 (@DaveyUpper) February 25, 2023
---
This was an absolutely dirty hit, with the intent of injuring Lindgren behind it, and as committed by TJ Oshie.
Not only was Lindgren crosschecked and boarded – he'd leave the game too – never to return.
And to just give you an update on Lindgren – it's being reported by Larry Brooks that #55 is now wearing a sling.
Following the game, Dr. Gallant said his defenseman was "day-to-day," but he always says that. More on this injury to come.
---
Despite Oshie committing about five different fouls at once during this dirty hit – the referees didn't blow their whistles.
In other words, feel free to send guys head first to the boards – but if you breathe near NICK FREAKING JENSEN – then you're going to spend two minutes in the sin bin.
As you'd expect, especially after watching his top LD go to the tunnel; Gallant was furious.
So was Goodrow.
Despite the officials stopping the play after Lindgren's injury – you know, where he must've dove head/shoulder first into the boards on his own accord – and again, no penalty – we did have another face-off.
Once the puck was dropped, Goodrow wasted no time and charged Oshie:
Goodrow drops the gloves with Oshie for the hit on Lindgren #NYR pic.twitter.com/0FNtZTkL0K

— David 🏒 (@DaveyUpper) February 25, 2023
---
And some people say that this team isn't tough and doesn't defend itself.
On an "official" scorecard, this fight was a draw. Both men landed their punches – and neither were dropped.
On an "unofficial" scorecard, this fight was a win for Goodrow, as he defended his teammate – as the student of "Old Time Hockey" didn't let Oshie go unpunished.
Sadly, this fight didn't deter Oshie's offensive wizardry – it just kept him off of the ice for five minutes.
In what I thought was a negative turning point of the game (as if the Lindgren injury wasn't one already); with 11:22 remaining, in what was now a physical and chippy game, Wilson was boxed for interfering with Mikkola.
Sixty-three seconds later, this happened:
Chytil gets in the balls and Refs only call a 2 Min.. #NYR pic.twitter.com/jYmcg5LDM5

— David 🏒 (@DaveyUpper) February 25, 2023
---
Despite Chytil being speared in the frank-and-beans (Kaplan froze during this – I kid, I kid!), and a lengthy review to boot to see if this was a five-minute major for spearing – the refs settled on a two-minute slashing penalty for Mr. Kuznetsov instead.
You have to be freakin' kidding me.
Let me be clear – I'm not blaming the piss-poor officials for this Rangers' loss – far from it.
However, they allowed Lindgren to get mauled while keeping their whistles in their pockets, and then let Chytil get speared in the ball bag.
Am I just not watching these games the right way?
Gallant, again, was absolutely irate and barked at the bozos in the Foot Locker employee garb.
That all said, the Rangers had 57 seconds of a 5 x 3 power-play – and Kuemper only had to make one save – an easy denial on Tarasenko.
And as I always say on this site – if you can't score on a 5 x 3 or five-minute power-play – then you don't deserve to win.
Once returned to full-strength and with 5:30 remaining, CZAR IGOR made his best save of the game, when he absolutely robbed TVR on a Caps' two-vs-one odd-man rush.
Sadly, for the few robberies that CZAR IGOR made today – Kuemper's ski mask proved stronger.
Down to 4:15 on the clock, Mikkola took his obligatory penalty, this time for tripping Nicolas Aube-Kubel.
The Rangers' special teams, horrible as of late, survived these two minutes.
Out of a TV timeout, ESPN, which somewhat celebrated Oshie's dirty hit, also had him mic'd up. We then listened to Oshie apologize to Lindgren, where he said, "Are you okay? Sorry dude."
I'm sure that apology will go a long way should Lindgren go on LITR, as many assume will be the case.
I wonder what Charlie Lindgren, Ryan's brother, the back-up goalie in Washington, thought about this?
Following some more missed connections between Panarin and Tarasenko, this wild period reached its conclusion.
Here's what I said at the time:
1-1 after 1. 1P Thoughts:
— Wild playoff game vibes – Caps are gooning it up.
— #NYR powerless play (0-2, 57 seconds 5×3) is alarming
— SOG 8-7 Caps; Hits 11-7, FOs 10-8 NYR
— Losing Lindgren is a major blow, hopefully nothing serious, but he never goes to the tunnel
LGR

— BlueCollarBlueShirts (@NYCTheMiC) February 25, 2023
---
SECOND PERIOD:
Prior to the commencement of the middle frame; the two studio analysts, Mark Messier and P.K. Slewban, discussed the Oshie hit on Lindgren.
Leave it to ESPN to ask Slebwan to determine what's a clean and what's a dirty play.
Following Slewban spewing shit for three minutes, where he defended the hit and said it was clean; Messier, forever our captain, looked like he was going to stand up and punch Slewban right in his fat mouth.
Messier denounced the hit, said it was dirty, thought Oshie should've received a five-minute major – if not a game misconduct – and absolutely blasted Slewban for his horrible opinions.
You could feel it – Messier had red in his eyes for the former Devil.
Furthermore, Messier told the blithering idiot (and I'm quoting #11 off of memory here), "You must not be watching the games. The league wants to remove these plays from the game. I don't know what you were doing at the end of your career."
Somewhere, Sammy Blais smiled.
Slewban slunk in his chair after being owned by "The Messiah."
Leave it to Slewban – who is now the worst analyst in hockey – and that says a lot considering that Vagistat is around!
And really, for shame ESPN. You're going to ask one of the dirtiest players of the last five years what's legal and what's illegal?
If you're going to have Slewban determine league legalities, then you may as well have a segment with Vladimir Putin talking the pros and cons of world peace!
Get Slewban off the air!
Finally while on this, if you can find a video clip of this – go out of your way and watch it. I'm not exaggerating – Messier was heated during this.
---
As far as this period itself? The less said the better.
Once told that Lindgren wouldn't be returning, Ray Ferraro played fantasy general manager with us.
Not only did he have Lindgren done for the season, but since he had #55 on the LITR – the bitter member of the Rangers' alumni then talked about how this injury could impact what Drury does.
Puckpedia explained what Ferraro meant, and here's the full 411:
After trading Kravtsov ($875K) #NYR have $433K Proj Cap Space, which can fit $1.67M Annual Cap Hit Today.
If Leschyshyn ($767K) down tmrw, can fit Kane @ $2.625M on March 1.
Alternatively, could fit Kane sooner by:
-Lindgren LTIR
-Other player off Rosterhttps://t.co/EUCxMB6Y38

— PuckPedia (@PuckPedia) February 25, 2023
---
And let me say this – if you're a regular reader here, then you know this is true – I've been championing for the Rangers to land Kane since June of 2022.
Following today's broadcast, where Ferraro would not shut up about it – the coverage was so over-the-top, that I was almost turned off to the idea!
At the very least – I wasn't a fan of Ferraro playing g.m. for sixty minutes – call the game in front of you!
As this period began, the clock struck 2:00PM – the time when NHL teams make their waiver wire moves.
It was immediately reported that the Rangers had waived Jack Leschyshyn. (I believe Elliotte Friedman had it first.)
As talked about on this site before, and as you already know – the Rangers need cap space – and waiving #15 was one way to do it. The other way? Trading him – which the Rangers did not do (at least not yet) – which tells you something.
We'll find out on Sunday if some team picks up Leschyshyn. Gun to my head? I don't think it's likely, because after flaming out in Sin City, it's not like he exactly tore it up on Broadway.
My prediction – off to Hartford – because at this rate – why would Chicago want him in a trade when they can now claim him for free?
Furthermore, it also tells you that draft capital will probably be the biggest return for the Hawks – especially in light of the news that would take place 45 minutes later in real-time.
But wait K-Mart shoppers, there was even more news to be had, prior to the Rangers' trade of Vitali Kravtsov to Vancouver!
---
I told you a lot happened today!
Down to 17:16 remaining in the period; Kuemper came up with his best three saves yet – a stop on Schneider, a denial on Kakko's ensuing rebound and then one more save for good measure, on Lafreniere's follow-up.
As it always goes once being robbed by an opposing goalie; just seconds later, the Capitals went on a 3 vs 2 odd-man rush, and Oshie, one-on-one with Igor from the slot, beat the 2022 Vezina Trophy winner.
2-1, bad guys, and with 16:44 left to be played.
I don't want to jump on CZAR IGOR like everyone else, but in another case of "two opposing things can both be true," the following:
Did CZAR IGOR make some robbery saves? Yes. However, did the other goalie, and for what feels like the eighth straight game, make tougher saves than Igor did? Yes.
Sure the Rangers' defense, where even saying "defense was optional" is a compliment, didn't show up today. That said, we've seen CZAR IGOR make these saves before – and right now – he's just not making them. The other goalie, on most nights, has no issues with making these tough saves.
Following this go-ahead goal; it was reported that Patrick Kane, who was in San Jose early Saturday morning, was not only scratched from the Hawks game against the Sharks to be played at 10:30PM EST – but was sent on a plane destined to the Windy City too.
Also scratched from the Chicago vs San Jose game? Timo Meier, where both the Devils and Blues are emerging as the leading contenders to nab him from David Quinn and company.
While I understand that the Rangers were distracted, and that there was a ton of stuff going on; at the same time – that's no excuse.
They played like shit.
As Ferraro eagerly continued to jump up-and-down and relentlessly screamed "PATRICK KANE" 1,000 times; with 12:55 remaining, Tom Wilson cleanly beat Igor after making a deke.
3-1, bad guys.
Of the five goals hung on the CZAR – this is the one he had to stop.
Come 9:45 left on the clock, Chytil sought revenge on Kuznetsov, and both were boxed for off-setting two-minute roughing minors.
Miller had a chance to bring the Rangers within one; but during a long attack – ended it – following a bad pass to Fox, which resulted in another Blueshirts' turnover.
Returned to full-strength and just 29 seconds into it – Sonny Milano, the Long Island boy, scored.
4-1, bad guys.
This was another odd-man rush goal allowed, as following a Capital hitting the post; Milano deposited the loose change. Goodrow tried to throw the puck out of the net, but the cameras don't lie.
Two silver linings at this point?
As mentioned on Thursday, the Rangers have played well enough this season to endure this mini-slump. They seem destined to play in #2 v #3 seed first-round match-up with the Devils.
Another "glass half-full" take? This Washington win hurt the Islanders.
Now down to 5:00 remaining, the Rangers had only amassed fifteen shots on goal, where only four of them had any chance.
And speaking of the SOG statistic, check out Mika and Panarin:
The misery wasn't over yet.
With just 1:41 remaining, Kuznetsov, another villain on this day, beat CZAR IGOR with a backhander during a breakaway.
5-1, bad guys and where Igor just looked lost on this – even if the odds weren't in his favor.
And that was the score at the end of the period too.
Here's what I said at the time:
5-1, bad guys, after 40. 2P Thoughts:
— Embarrassing.
— ESPN can't go two seconds without saying "Patrick Kane."
— #NYR better hope the Kane distraction is all it is.
— SOG 22-16 Caps; Hits 20-14, FOs 25-19 NYR
— Before the collapse, don't forget the 5×3 PP failure.

— BlueCollarBlueShirts (@NYCTheMiC) February 25, 2023
---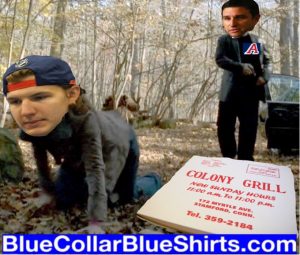 THIRD PERIOD:
Following the intermission and now returned to the game; Ferraro let us know that the Rangers may be interested in Patrick Kane.
After that, it was noted that Jaroslav Halak was now in net – as this was the first time this season where CZAR IGOR was pulled – and where I expect #31 to play tomorrow (Sunday) against LA.
Then, the news I've been waiting for a long time:
GM Patrik Allvin announced today that the Vancouver Canucks have acquired F Vitali Kravtsov from the New York Rangers in exchange for F William Lockwood and a 7th round pick in the 2026 NHL entry draft. pic.twitter.com/emb19y87q9

— Vancouver Canucks (@Canucks) February 25, 2023
---
Finally! The last piece of dead wood from the Jeff Gorton Era had been shipped away – and to Vancouver of all places!
And talk about one last "FU" to Crybaby Kravtsov.
Kravtsov isn't going to Chicago as many pundits and fans expected (and that tells you what the Blackhawks think of the entitled millennial) – but instead, he's going to the Canucks – a franchise that is way worse off than Chicago!
After all, at least Chicago has started their rebuild – the Canucks are still saddled with bad contracts and an even worse g.m.!
And for someone who loves to travel to Russia whenever things go bad – Vancouver has the worst travel schedule among the 32 NHL clubs.
However, Vancouver is a shorter flight to Russia than it is from JFK or O'Hare!
---
Here's what the Rangers had to say about the trade, courtesy of https://www.nhl.com/rangers/news/rangers-acquire-will-lockwood-and-2026-seventh-round-pick/c-341499784?icmp=int_web_nyr_news_rightrail :
New York Rangers President and General Manager Chris Drury announced today that the team has acquired forward Will Lockwood and a seventh-round pick in the 2026 NHL Draft from the Vancouver Canucks in exchange for forward Vitali Kravtsov.

Lockwood, 24, has split his 2022-23 season between the Canucks and Abbotsford Canucks of the American Hockey League (AHL). With Vancouver, Lockwood has tallied an assist in 13 games. Across 26 games with Abbotsford, he has notched 12 goals and six assists for 18 points in 26 games.

The Royal Oak, Michigan native has played 28 career NHL games, all with Vancouver, notching one assist, 92 hits and 23 blocked shots. In 96 AHL games, he has posted 25 goals and 29 assists for 54 points in 96 games and a plus-17 rating.
Prior to going pro, the 5-11, 172 pound forward played four seasons at the University of Michigan, where he tallied 85 points (37G-48A) in 115 games. During his senior season (2019-20), as team captain, Lockwood was named Honorable Mention All-Big Ten after ranking second on the team in scoring with 23 points (9G-14A). In his junior year campaign, he led the team in goals (16) and ranked second on the team in points (31). Lockwood was named the team MVP and top rookie his freshman year when he notched 20 points (8G-12A) and led the team in shorthanded and game-winning goals.

Internationally, Lockwood represented the United States at the U-18 and U-20 World Junior Championship and played two seasons with the United States National Team Development Program (USNTDP).

Lockwood was originally selected by the Canucks in the third round, 64th overall, of the 2016 NHL Entry Draft.
---
Had today been an off-day, perhaps I'd revel in this trade a little bit more.
However, I don't think there is any need to replay my "GREATEST HITS" right now. After all, you already know my opinions – and if you're new here – then just check out this site's archives.
Kravtsov has been a bust for a long time, and a little brat who has demanded a trade three times now. Drury made the third time a charm.
While I understand that Drury still has to play around with the salary cap; if there was anything that surprised me, it was that we didn't get our first three-way cap-retention trade of franchise history.
Rather than including Kravtsov in a three-way trade, where Vancouver would serve as the third party; instead, Drury out-right traded #74 to the Canucks. (Again – this tells me that the Indian Head wanted no part of Kravtsov's "Trail of Tears.")
As I write these words – Kane isn't a Ranger yet – nor has there been any official word that he's waived his no move clause either.
Unofficially? It's very likely that Drury has a deal in place for Kane and just needs some time to make the deal – due to that word we've been talking about all season in regards to the salary cap, "accrue."
Whether the trade happens within the next 24-hours (assuming Lindgren goes on LITR) or should Drury wait for more cap space to accrue – and then pull the trigger – either way, waiving Leschyshyn and trading Kravtsov were the set-up moves before jumping full boar into the Kane pool.
As far as Kravtsov's future? Should he report to Vancouver (and that is a concern with him), he should get playing time.
However, as a soon-to-be free agent; it's thought around league circles that he'll spend the 2023-24 season in the KHL – which is probably one of the reasons why Chicago passed on him.
In other words, it's highly likely that the Canucks will have to bend over backwards and accommodate him – or he'll just return home to his mother's bosom – aka – the usual.
As far as what the Rangers received, I don't think that anyone cares about a seventh-round pick in 2026.
Heck, I don't even care about the Rangers' seventh-round pick of the 2023 NHL Entry Draft!
When it comes to Will "WHO?" Lockwood; my "SAUCES" tell me that he's a high energy/snarl/grit type of a player – but one who I doubt we'll see play for the Rangers this season, due to the salary cap.
Since my forte is Rangers' history, and not prospects; here's what Steve Kournianos, "The Draft Analyst," has to say about Lockwood:
My parting words to Mr. Kravtsov? See ya – and don't let the door hit you on the way out!
My parting words about this trade to you guys & gals? You know I've been down on this guy from day one – and I feel today's trade confirms what I've been saying all along.
That said – should Kravtsov pull off a miracle, and become a solid day-in & day-out NHL regular – even then – this was the right trade to make.
The Rangers have to go ALL-IN now – even if today's game may dampen your hopes.
With the salary cap only going to make headaches more severe in the upcoming seasons; you never know when you'll get a chance to make a run like this again. Just ask the 1992-93 Rangers – who soon made tough trades themselves – and then won a Cup a year later.
Win-or-lose this June, assuming they make it that far; Patrick Kane, or any other NHL veteran for that matter, serves a better purpose than a malcontent who could never figure it out – and demanded a trade whenever things didn't go his way.
And yep – it will be interesting to see if Kravtsov takes the diplomatic route, once in Vancouver, and when asked about his tenure in New York.
---
If you can believe it – this game was still going on at the time. Let's blow through the rest of this:
— At the 5:46 mark, the Rangers received another 5 x 3 power-play – this time, a full two-minutes' worth.
— Sixty-three seconds later, Kreider tipped in a shot off of Fox's blade.
— 5-2, bad guys.
— The Rangers, now with 57 seconds remaining on their traditional 5 x 4 man-advantage – once again failed.
— Back to 5 vs 5 play; Goodrow had a chance to pick up an assist on two occasions, which would've given him a Gordie Howe Hat Trick, but Kuemper prevailed.
— With 7:00 to go, Kuemper had one last ski-mask save in him, when he stopped a Trocheck-to-Vesey try.
— Right after the robbery, and because this always happens – Kuznetsov did a video game move, a Forsberg "tuck" play, and scored with 6:38 remaining.
— 6-2, bad guys.
— With 27 seconds remaining, Zibanejad picked up his second "A-Rod" assist, while Kakko picked up an "A-Rod" goal himself – one that he almost botched – as once flubbing around with the puck, the Finn was able to settle the rubber down and then deposit it into Kuemper's vacated net.
— 6-3, bad guys. 6-3, bad guys, final, in what was an awful game for the Rangers – but an eventful day.
Here's Gallant following this shit-show:
---
Gallant spared no words and said that his defense was awful and that the team "got their asses kicked."
On the now former Ranger, Kravtsov, Gallant wished him the best but said the truth – he just didn't play well enough to crack into his line-up. As a parting compliment, "THE TURK" said Kravtsov worked hard "this season," but didn't follow that up with, "too little, too late."
When it comes to CZAR IGOR, the head coach put all of the blame on his defense/skaters, and said he only pulled his goalie because he wanted to give him a break. This is where Gallant also chastised the team for allowing never-ending breakaways and odd-man rushes.
On Lindgren, Gallant, after giving his usual diagnosis, then talked about the hit:
"Bad hit, dirty hit. The guy has no chance to protect himself, disappointed it wasn't a penalty, five minute major, but for me it's a cheap hit and I like that hockey player, don't get me wrong, but it's a bad hit for me."
---
As I write these words, Drury sure is keeping Twitter and hockey websites busy, as everyone keeps refreshing pages to read this headline, "Rangers trade for Patrick Kane."
The Rangers will host the Kings at M$G on Sunday with a late matinee puck drop of 5PM.
And until Kane is here, you can expect the off-ice news to dominate what takes place on the ice itself.
I need to ice my fingers myself – this was a long one – and I'll be right back at it tomorrow with a Rangers/Kings game review.
Today was bad, but don't despair – good times are ahead!
PLUGS TIME!
---
My first plug of tonight's blog – the mandatory plug for my book, "The New York Rangers Rink of Honor and the Rafters of Madison Square Garden."
As mentioned previously, the book is now available in hardcover, in paperback and in Kindle formats. To purchase a copy of the book, visit this link:
https://www.amazon.com/Rangers-Rafters-Madison-Square-Garden-ebook/dp/B09CM5N2WD
For those still looking for signed paperback versions of the book, I have re-ordered more copies. I now have a few signed copies for sale at $25 a pop (includes shipping price) through me directly. Here is all the information on that:
---
My four-volume set of books, "One Game at a Time – A Season to Remember," is a game-by-game recount of the Rangers 2021-22 campaign.
My second title as an author, "One Game at a Time – A Season to Remember," is now available in eBook, paperback and hardcover formats.
To obtain signed copies, visit: https://bluecollarblueshirts.com/onegamebook/
To purchase all four volumes on Amazon, visit: Amazon.com – "One Game at a Time."
---
The greatest volume-set of books on Rangers' history today!
"Tricks of the Trade – A Century-Long Journey Through Every Trade Made In New York Rangers' History," a four-volume set of books that meticulously covers every trade made in franchise history, is now on sale.
All four volumes of the title can be purchased on Amazon.com and are presented in three different formats – eBook, paperback and hardcover.
To purchase Volume I: Conn Smythe (1926) – Craig Patrick (1986), visit Amazon.com
To purchase Volume II: Phil Esposito (1986) – Neil Smith (2000), visit Amazon.com
To purchase Volume III: Glen Sather (2000-2015), visit Amazon.com
To purchase Volume IV: Jeff Gorton (2015) – Chris Drury (2022), visit Amazon.com
To purchase signed copies of all four volumes, visit https://bluecollarblueshirts.com/tricksofthetrade/
---
Here are my last few blogs, in case you missed them: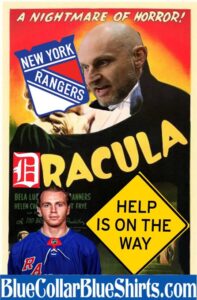 ---
---
---
If you haven't already, subscribe to this blog for the next update:
---
Don't forget to order my new four-volume set of books, "Tricks of the Trade!"
If you don't order through me, all four volumes are now available on Amazon.com
For more details, check out: https://bluecollarblueshirts.com/tricksofthetrade/
Thanks for reading.
LET'S GO RANGERS!
Sean McCaffrey
BULLSMC@aol.com
@NYCTHEMIC on the Tweeter machine