Greetings and salutations everyone and welcome to another blog here on BlueCollarBlueShirts.com.
On Friday night, the Rangers, winners in their last nine out of ten games, winners of their last nine road games and riding a season-high five game win streak, saw all the winning streaks come to an end, as the Flyers made short work of the Rangers, as the Orange & Black attack took down the Blueshirts by a final of 5-2. While losing is never great, in the grand scheme of things, the loss wound up not affecting the Rangers chances in the playoff hunt. However, the Rangers received a major blow, when Chris Kreider blocked a shot in the first period. As we'd soon find out, Kreider fractured his foot as a result of this blocked shot. (And keep this in mind – Kreider was blocking shots. He isn't a sissy.)
If you're not familiar with the phrase "Murphy's Law", here's a graphic summing it up:
When you look at this 5-2 loss to the Flyers on Friday; obviously, it's not great news. However, it's not the end of the world either. That said, it's hard to get upset, angry or frustrated with this loss. I've talked about the Rangers schedule a lot this season – it sucks. The Rangers started off the season with so much down time, even having a week off after their first two games of the season. With lots of breaks early on in the season, the Rangers are making up for all that lost time now, as they continue to play stretches of three games in four nights and many back-to-back games.
As I look at this loss tonight, the Rangers, who did start off well, just didn't have it for 60 minutes. For most of the game, the Rangers, as Mika Zibanejed would say himself, came out "slow". If you equated this game to an ace starting pitcher who got shellacked, the Rangers just didn't have their fast ball tonight. It happens. No team wins all 82 games. You have bad games. You just need to limit how many bad games you have, and in 2020, the Rangers haven't had many of them.
Going into this game, after beating Montreal on Thursday night, the Rangers landed in Philadelphia at 3:00AM on Friday morning. While late nights and rough patches are part of the deal for any NHL franchise, the Flyers, who had been off since Tuesday, caught the Rangers at the right time. The Flyers, who are one of the best teams at home in the league, were well rested and well prepared. For the Rangers, they were drained from the night before, as they played their third game in four nights in Philly.
While the Rangers themselves won't blame the schedule for the loss tonight, even if Zibanejad, Lemieux, Georgiev and even DQ, alluded to the schedule in their post-game interviews; as a fan, that's what I chalk up this loss to. The Rangers were just tired and the Flyers were at 100%.
When I look at this game as a whole, just as Murphy's Law says – anything that could go wrong, went wrong for the Rangers tonight. Here's just a quick hit list:
— The schedule.
— A BS call on Brett Howden, which totally swung the game, as I'll get into in the game recap portion of the blog.
— The newly re-signed Chris Kreider fracturing his foot in the first period.
— Carter Hart saving anything and everything.
— The Flyers being well rested.
— The Rangers unable to put two passes together for the majority of the game.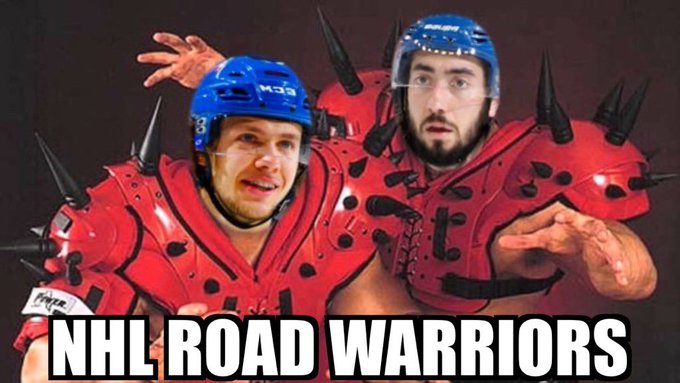 For tonight's game, I had my close friend/neighbor/road-trip warrior himself, in TEN O'CLOCK TOMMY, over my house. Going into this game, we were pumped. However, while we obviously weren't thrilled with the result, we took this game for what it was. These games just happen. That is why it was important (and still is important) that the Rangers handle business against the bad teams of the league. They need to beat the Devils, the Redwings, the Canadiens, and the Kings of the league. Losing a game to a playoff team, albeit one in their own division in this "four-point" game, isn't great, this loss doesn't sting as much. Had the Rangers lost to the Habs the night before, this loss would've really hurt. Instead, you keep your head up and move on.
It's funny, a few months ago, I would've had a different reaction than the one I have tonight. That said, with the way this team is playing right now, how can I be upset about this loss on this night? It sucks for sure, but this isn't a dagger. As I'll soon get into, with Carolina and Columbus losing tonight too, this night was just a wash. In the big picture, the only thing the Rangers lost tonight was time. Come Sunday, with a win, the Rangers could be a playoff team.
If anything was bothersome tonight, while I didn't check social media as much as I usually do, since I had someone over my house, I did see some Ranger fans do the gloom and doom shit. These fans were criticizing every player, the coaches and had their arms up in the air. Serious? Come on man. This team has been one of the best teams in the NHL since the calendar flipped, and you're going to go bat-shit crazy after one loss? Even sadder? These are the same people going nuts after the win over Montreal. Do some of these fans expect the Rangers to go 82-0 on the season?
Speaking of the win over Montreal, what a perfect way to segue-way into the PLUGS section of the blog. In case you missed them, here are my last few blogs:
---
---
---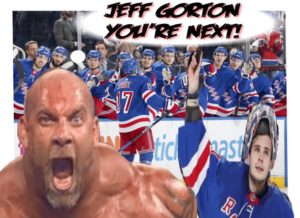 ---
---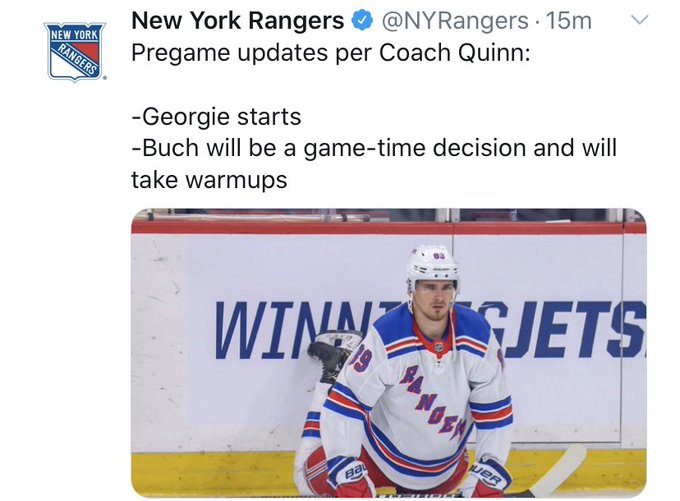 In the biggest news prior to the game, Pavel Buchnevich made his return to the team tonight, playing in his first game since the car accident. As far as any other news, with the team traveling from Montreal and not having a practice today, there's nothing new to report to you here, outside of something I heard, which I'll share below.
Here were the lines for tonight's game:
FIRST LINE: Kreider/Zibanejad/Buchnevich
(This line obviously changed in-game, after Kreider's injury. Truth be told, the lines changed all game due to Kreider's injury and as Quinn tried to get something going with the Rangers struggling.)
SECOND LINE: Panarin/Strome/Fast
(This was the best line of the game for the Rangers, picking up the first goal of the game. Panarin could've had a hat trick tonight, but Flyers goalie Carter Hart was just on top of his game tonight.)
THIRD LINE: Di Giuseppe/Chytil/Kakko
(I thought this line was good, especially in the first period. Di Giuseppe, in particular, really stood out at times.)
FOURTH LINE: Lemieux/Howden/Gauthier
(While it will get lost in the loss and in the news of Kreider's injury, I thought Howden had one of his better games as a Ranger.)
---
Defensively, it was the same old hat:
FIRST PAIR: Lindgren/Fox
(The best Rangers duo of the game, as usual.)
SECOND PAIR: Staal/DeAngelo
(I thought these two struggled tonight. It's weird, TDA is the hometown boy here, yet he was getting booed left and right, as if he said "PAT'S, GENO'S AND TONY LUKE'S CAN SUCK IT!)
THIRD PAIR: Smith/Trouba
(Not a good night for Trouba, and the worst game these two have had since the Skjei deal. Again, I can't really knock anyone tonight, because I think this team was just tired from the schedule.)
---
In net, as mentioned last night, was Alexandar Georgiev. I thought he was good for the most part, making several huge saves, but due to the flat team in front of him, his GAA took a beating tonight.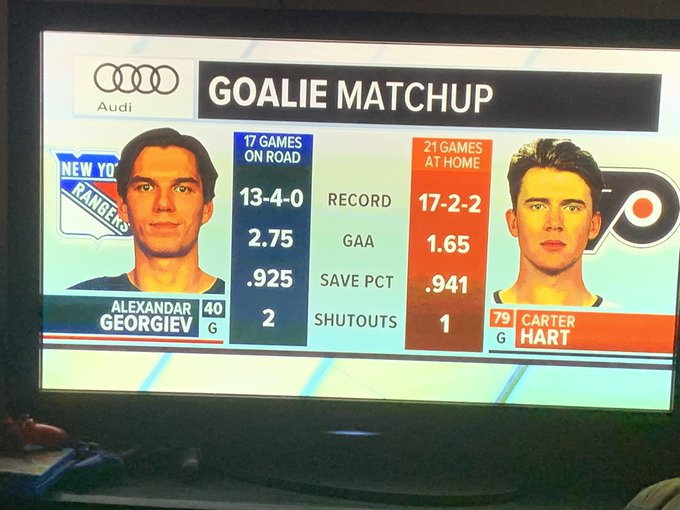 I don't see this blog going as long as usual, as there's not much positivity to talk about tonight. Just like the Rangers themselves, I want to write this blog and be done with this game!
Let's go to the GAMBLING segment now, as hey, my heater continued!
Here's what I said before the game:
Season over-under record: 30-30-3

Both teams are playing their best hockey of the season with #nyr on season high 5 game win streak.

Georgiev v Carter will be grest & we will see if AG40 can keep it going in his 3rd game in 4 nights.

I see 4-3, Rangers. I'm taking the OVER! pic.twitter.com/IRwHNlyxaf

— BlueCollarBlueShirts (@NYCTheMiC) February 28, 2020
After predicting correct scores in my last two game predictions, I didn't get the final score correct tonight. However, I did have the 7 total goals right, which means the OVER hit tonight. My record now is back over .500, at 31-30-3.
At this time, with no other pregame news to talk about, let's go to the official box score of the game, courtesy of ESPN.com:
SCORING SUMMARY: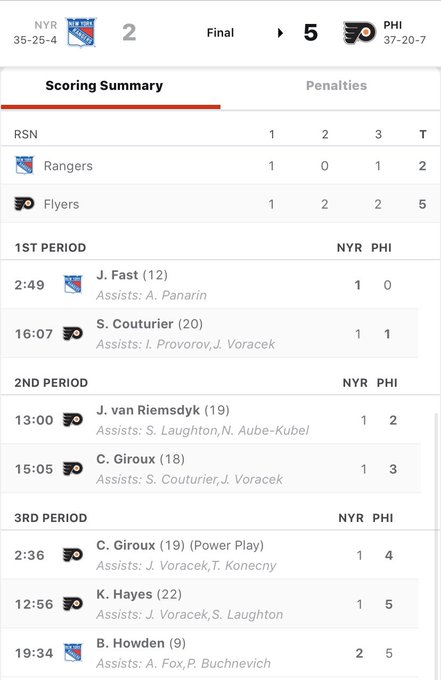 PENALTIES: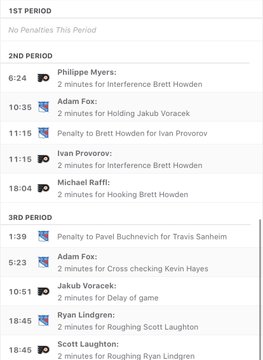 TEAM STATS:
(Note the face-offs, which doomed the Rangers tonight.)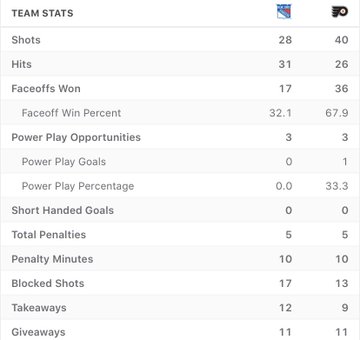 GOALIES:
| | | | | | | | | | | |
| --- | --- | --- | --- | --- | --- | --- | --- | --- | --- | --- |
| SA | GA | SV | SV% | ESSV | PPSV | SHSV | SOSA | SOS | TOI | PIM |
| 28 | 2 | 26 | .929 | 22 | 0 | 4 | 0 | 0 | 60:00 | 0 |
| | | | | | | | | | | |
| --- | --- | --- | --- | --- | --- | --- | --- | --- | --- | --- |
| SA | GA | SV | SV% | ESSV | PPSV | SHSV | SOSA | SOS | TOI | PIM |
| 40 | 5 | 35 | .875 | 31 | 1 | 3 | 0 | 0 | 60:00 | 0 |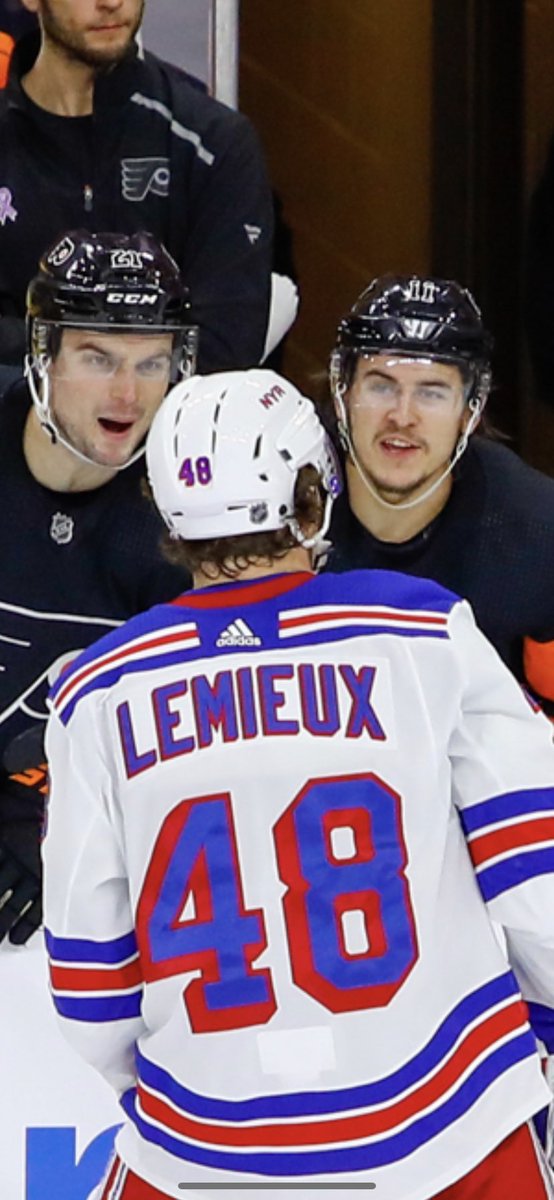 When it comes to the M$G Networks pregame show, as usual, not much content there. The funniest thing about the pregame show, was when Steve Statiquette, who looked like he knocked off Mr. Rogers for his suit, was asked by John Gianonne, "what is it like to play back-to-back games in the NHL?" Like Vally would know. He never had that experience. The only time Vally ever played back-to-back games was either in pee-wee or when he fires up his X-Box and uses his NHL20 video game results as part of his expected stats.
Again, and stop me if you heard this before, but this is where you miss Ron Duguay, or any ex-Ranger that actually played more than 30 games in the NHL.
I will say this, like yours truly, Vally had no problems with Georgiev starting tonight. I was shocked to hear that.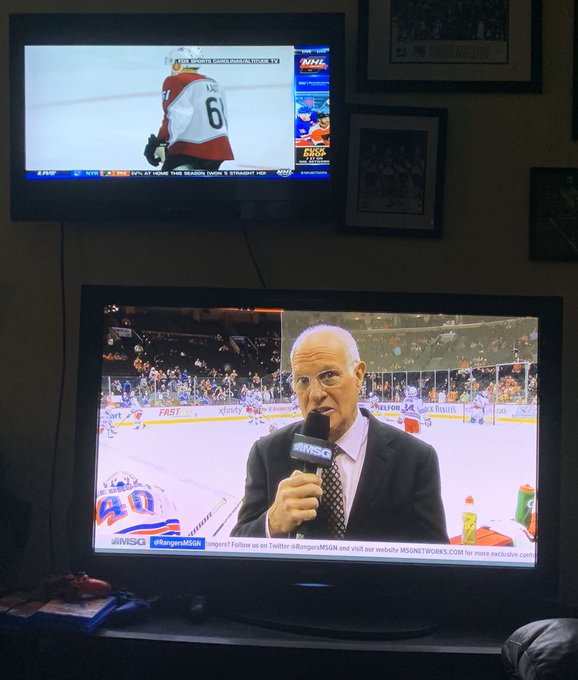 In the Sam Rosen & Joe Micheletti pregame spot, Joe Micheletti used the word "FABULOUS" twice. Sadly, he wouldn't say that word much for the next three hours, unless he was talking about Carter Hart.
As usual, starting tonight's game were the Panarin line & the Fox/Lindgren duo. As we went to the next shift, Kreider was taken down. No call. The officiating was horrid tonight.
I want to share with you something that I posted hours before tonight's game: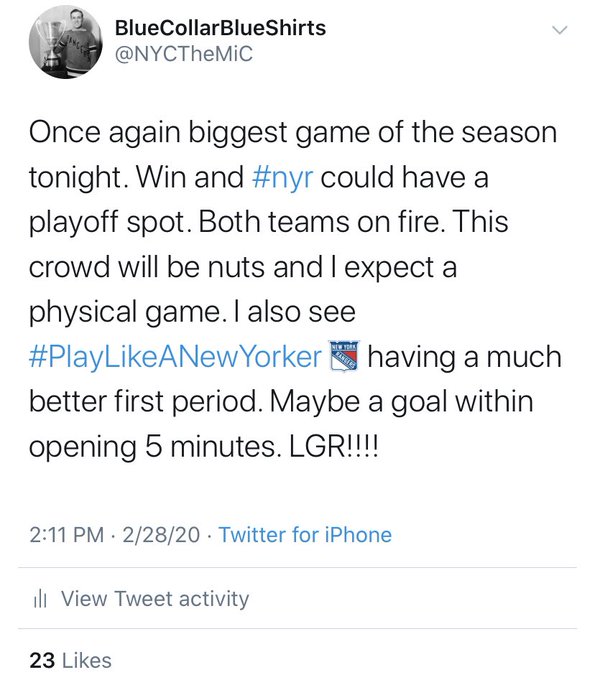 My prophecy would be fulfilled, as just 2:49 into the period, the Rangers kicked off the scoring:
Picking up right where we left off

Can't say I'm surprised 😎 pic.twitter.com/RTSilvJ0W6

— Rangers on MSG (@RangersMSGN) February 29, 2020
1-0, GOOD GUYS!
On this goal, Panarin makes a bomb pass to Jesper Fast, Jesper Fast gets right to Carter Hart, puts the puck on net and follows up with the rebound.
Things were looking good for the Rangers, as they immediately cracked Hart. Unfortunately, the Rangers wouldn't score again, until the final 30 seconds of the game.
While the Flyers would score the next five goals in the game, I don't think anyone saw that coming.
After the Fast goal, Lindgren came close to scoring off a rebound. The third and fourth lines, as they did the night previous, really looked strong, with guys like Di Giuseppe, Howden, Kakko and Lemieux really standing out.
Georgiev was a brick wall out there too, as he was saving all sorts of shots, including shots from his doorstep.
As we went to the first TV timeout of the game, like most Ranger fans, I was scoreboard watching. Both Carolina and CBJ were losing. This is what I said at the time:
It would be great if all these 7PM games could just end now with these scores #NYR #playlikeanewyorker

— BlueCollarBlueShirts (@NYCTheMiC) February 29, 2020
Unfortunately, games don't stop after 8 minutes played. That's not hockey Suzyn.
Georgiev was really heating up as we hit the ten minute mark of the period, stopping Giroux several times. Like everything else in this game, unfortunately, that wouldn't hold up all game either.
As the period progressed, Artemi Panarin continued his wizardry, making all sorts of moves to beat the Flyers defense. However, Hart would deny him on a good look here. Panarin, who did pick up an assist in this game to keep his points streak alive, could've also had a hat-trick here. Of his three shots on goal, Hart made fantastic saves on each of them. Panarin would also ring one off the cross-bar too on a Rangers power-play. Of course, as you'll see, in this Murphy's Law game, after ringing one off the post, the Flyers got a jack-in-the-box goal immediately afterwards. One of those games.
Also of note here, Panarin set a career high point total tonight, with his 88th point. I think it's safe to say he'll get 100 points on the season. We'll see. Either way, he's having the best offensive season of any Ranger, since the days of future HOFer, Jaromir Jagr.
Around this time, with 7:42 remaining in the first period, Chris Kreider blocked a shot:
#ICYMI#PlayLikeANewYorker Chris Kreider out with a fractured foot after blocking this shot from #NowOrNever Philippe Myers pic.twitter.com/J4O9MnX6kC

— Here's Your Replay ⬇️ (@HeresYourReplay) February 29, 2020
Kreider never returned to the game. He did go to the bench, but then he would go to the tunnel for repairs. However, as would find out in the second period, the Rangers tweeted out this:

I'll do all the Kreider stuff at the end of this blog.
With Kreider out, the Rangers were losing the face-off game by a tally of 13-1. On the Rangers 13th loss at the dot, Brendan Smith would break his stick. This allowed Voracek (who finished with four assists tonight) to easily make an east-west pass to Couturier, to beat Georgiev, with just under four minutes remaining in the first period. 1-1 game.
Two things here – this goal probably doesn't happen if Smith didn't break his stick. He couldn't stop the pass. Secondly, this goal was the result of something I've been hammering home all season – YOU HAVE TO WIN FACEOFFS. Tonight, the Rangers lost the face-off game 68% of the time. That tells you, for nearly every ten face-offs, the Flyers won seven of them. And really, it wasn't until the game was pretty much over, where the Rangers narrowed the gap at the dot. The Flyers, like many teams this season, just kicked the Rangers ass at the dot.
When you look at the Ranger centermen, Zibanejad, Strome and Chytil all lost 10 face-offs each. Only Howden had a face-off win percentage of 50% or higher, as he finished 3 out of 6 on the evening.
With all the face-off losses, despite a few nice opening minutes from the Rangers, the bulk of this period was dominated by the Flyers.
As we got the final horn of the first period, the score remained 1-1. However, the SOG were Flyers 16 – Rangers 8. Face-offs lead to puck possession and puck possession leads to SOG.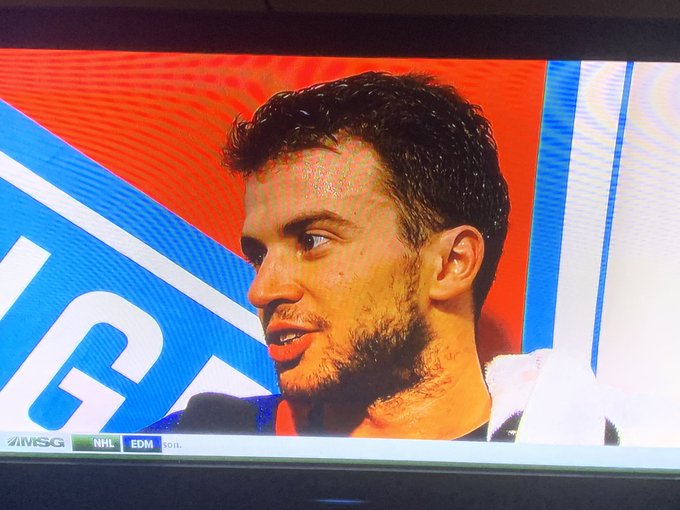 Two quick things here. I still don't get why TDA was being booed by Flyer fans, as TDA himself even said he had a lot of friends and family in the house.
Secondly, what the hell happened in Philly? I hope a Flyer fan reads this blog and can answer me. The crowd was dead all game, and that was before the Rangers goal. The crowd remained dead even when the Flyers got the lead in this game.
Compare the opening of this game, and really, the whole game as a whole, with that game with the Islanders from the Nassau Coliseum on Tuesday. The Flyers are better than both NY teams right now, yet on a Friday night, it sounded like the funeral of a small child in Filthadelphia. Did someone decapitate the Rocky statue or something?
In all my years watching these games and watching games from before the year I was born, I've never heard a Philly crowd so dead. Was it free fentanyl night in Philly?
From here on in, the rest of this game was a disaster. Blame the schedule, blame Kreider's injury, blame the Flyers being well-rested or blame the officials. Whatever the case, the rest of this game, and really, ever since the ten minute mark of the first period, was not good for your New York Rangers.
And I have to ask you – is Steve Valiquette the stupidest asshole in hockey? During intermission, he said Carter Hart was shaky. Vally must be drinking too many of those mango Bud Light Seltzers at the Bud Light Bar, because the Bud Light Douchebag, in Steve Vagistat, was 100% wrong, as usual here. Hart was fantastic in this game, making robberies throughout the final two stanzas. Maybe Vally should ask Panarin how shaky Hart was tonight?
I just don't know what the 9 foot pile of charts saw, that made him think Hart was shaky. No wonder why Vally didn't get an NY Emmy nomination this year! Bring back Duguay!
To start the second period off, and after our usual, "SECOND PERIOD, WHAT DO YOU LOOK FOR HERE JOE?" spiel, Giroux rang one off the post so freaking loud, that even Sam Rosen heard it. Usually in these situations, Sam will call out a save.
Buchnevich, who did not have a good game in his first game back, would then make a horrible blind drop pass for a turnover. This forced Georgiev to do a split in net, as he made two saves here. I didn't know Georgiev could do a split like that. His poor gonads.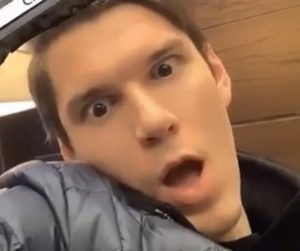 In what killed the Rangers tonight, as talked about with Buchnevich above, the Rangers passing game wasn't that good. Then, when the Rangers did make passes, they made passes instead of taking clear shots on net. TDA was a big victim of this.
As the period progressed, Panarin had Hart beat, but Hart somehow made the save. Hart had to look behind himself, and into the net, before realizing the puck was on his pads.
At the 6:24 mark of the period, Phillippe Myers was boxed for interfering with Brett Howden. This was maybe a questionable call.
Once again, Hart robbed Panarin:
The Hartbreak Kid.#NYRvsPHI | #NowOrNEver pic.twitter.com/GQJjxu4Lu9

— Philadelphia Flyers (@NHLFlyers) February 29, 2020
The Rangers, despite their two shots on goal, couldn't regain the lead. 0-1 on the PP.
As we hit the half-way mark of the period and game, both goalies looked lights out.
With 9:25 to go in the period, Fox was sent to the sin bin for holding Voracek. Flyers PP.
This is where the game changed for me, at least in my opinion.
Forty seconds into the Flyers power-play, Brett Howden was blatantly tripped. Clear as day call, as Ivan Provorov tripped Howden. This was the second penalty Howden drew.
However, AS HOWDEN WAS FALLING DOWN AS A RESULT OF THE TRIP, HIS STICK CAME NEAR PROVOROV'S HEAD. Howden was called for a HIGH STICKING PENALTY HERE! Are you Father Finkin' kidding me?
I guess if you're ever tripped in an NHL game, drop your stick. If you don't, you could get a penalty.
Instead of the Rangers getting a power-play here, both Howden and Provorov went off the ice. I don't care what anyone thinks – the FLYERS POWER-PLAY SHOULD'VE BEEN OVER RIGHT HERE. Furthermore, as a result, the two teams should've played four vs four and the Rangers should've got a 1:20 power-play. However, that's not what happened, as the Rangers remained on the PK and they wouldn't get a PP.
On the broadcast, you could see David Quinn pissed off. Joe Micheletti was also furious as well. Both men were right.
What happens next? The Rangers kill the Flyers power-play. However, in time where the Rangers should've been on the power-play, the Flyers burned Marc Staal, Aube-Kubel takes a blast at Georgiev, Georgiev gives up a juicy rebound, on this puck-on-pads set play and James Van Riemsdyk easily scores. 2-1 Flyers. This goal should've never happened.
Listen, I'm not saying the Rangers win this game if this never happened, but this didn't help them.
Two minutes later, in a period where the Rangers could barely touch the puck in, Giroux beat Georgiev over the left shoulder, with 4:55 to go in the period. 3-1, bad guys.
Again, you never know, but who knows, maybe on a 1:20 PP, the Rangers make the game 2-1. Instead, the Rangers were down 3-1 and the catalyst for all of this was that bad penalty called on Howden.
As we got under three minutes in the period, the SOG were Flyers 28, Rangers 17.
With 1:56 left, Howden drew yet another penalty, this time on Raffl, as Raffl hooked him. This would put the Rangers on the PP for the remainder of the second period and give them a chance to bring this back to a one goal game.
However, once again, the Rangers were horrible on this PP. Panarin made a brutal turnover here. Fortunately, Georgiev would make a huge glove save, to keep the Flyers from adding to the lead. This is also where Kevin Hayes came on strong, as like we've seen from Mika Zibanejad so many times this season; Hayes just dominated on this Flyers PK.
At the end of two periods, and with several chances wasted, coupled in with bad officiating, the Rangers still trailed, 3-1.
Honestly, despite how flat the Rangers looked here, I thought they had a chance. After all, they are one of the best third period teams in the NHL. Unfortunately, they didn't display that tonight.
After the four seconds came off the Rangers PP, the Flyers officially killed the Rangers PP. Georgiev would then have to stop Hayes on a two vs one chance.
Just 1:39 into the period, Buchnevich took a stupid, stupid, stupid penalty, when he high-sticked Sanheim. When the M$G cameras went to Quinn, it looked like he called Buchnevich a "Father Finkin' idiot"
The Flyers would obviously win another face-off here. For the next minute, they just looked like the Harlem Globetrotters, as the Rangers couldn't even sniff the puck. This then led to Giroux camping right next to Georgiev, in the paint and Voracek connecting on a pass. 4-1, bad guys. That's all she wrote folks.
Of note, despite being down a forward, with the CK20 injury, Buchnevich was benched for a long stretch of time. Eventually, DQ gave in, probably because the game was over and because his team was tired.
I'm not going to slam Buchnevich here. The team as a whole was beat up and gassed & Buchnevich is just coming back from a car accident.
With 14:37 left to go,  Kevin Hayes, who really came on in the final half of this game, finished a clean check on Fox. Fox got mad and undisciplined here, and cross-checked Hayes. Another Flyers PP. The Rangers PK would prove to be successful here, but it was more because of Georgiev and the Flyers just missing, rather than anything the Rangers PK did.
Down three goals, the Rangers continued to find the perfect pass, rather than shooting the puck. Jesper Fast was guilty of this here.
With under ten minutes to go, Voracek tossed a puck over the glass. Delay of game. The Rangers went back to the PP, where they did nothing but show us that they can pass a puck and ignore a net.
In one of the rare shots the Rangers took, just as the PP was about to expire, Panarin rang one hard and loud off the cross bar. Voracek came out of the box, got the puck, and fed Kevin Hayes for the easy jack-in-the-box type of goal. 5-1, bad guys. Fugly.
As the two teams just waited for the clock to run out, the Rangers didn't give up entirely, as Brett Howden would score, with just 26 seconds remaining, after getting the puck from Fox. 5-2, bad guys. On the bright side, this Howden goal meant the over hit!
At the end of the night, 5-2 Flyers. While I'm not here to toot Gritty's horn, give the Flyers credit – they handled business and took advantage of the situation, as they should of.
Let's get the easy stuff out of the way first. With the Rangers, Carolina and Columbus losing tonight, here are the updated playoff standings: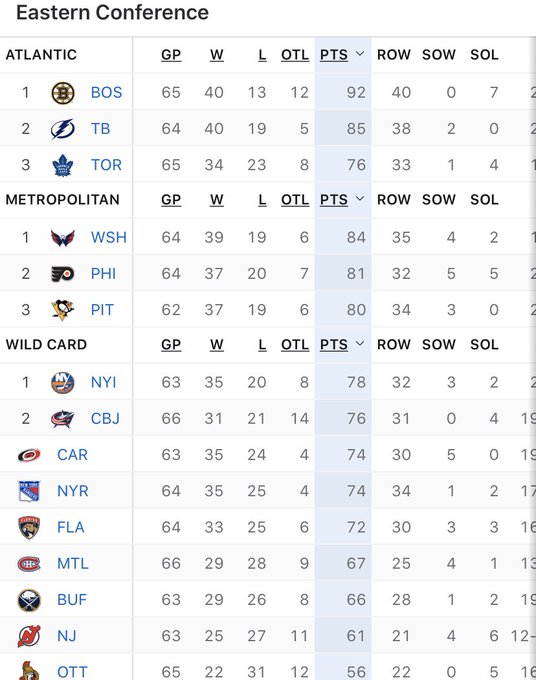 Just like before puck drop tonight, the Rangers remain two points away from a playoff spot and with two games in hand. The only thing lost here was one extra game to make up the difference. With the chalkboard virtually erased, this is kind of a "no harm, no foul" type of loss. As it stands, the Rangers, with a win on Sunday, could wrest away a playoff berth from CBJ.
And of course, I wish this blog had a happier tone tonight. Had the Rangers won this game, they would've had that second wild card seed. I would've been doing back-flips and this blog would've been 6575676785 words long. However, that's not what happened and even so, I'm not upset. I get it. Anyone else doing the sky is falling stuff is nuts.
Plus, with just 18 games remaining in the season, did you ever think the Rangers would be this close to a playoff spot? I'm just enjoying the ride.
Let's get into the hard stuff now. First up, Chris Kreider.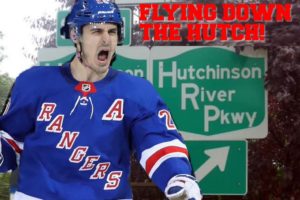 As of this writing, there is no word on how long Kreider will be out for. If you do a Google search, the timetable for a fractured foot is anywhere from 4-6 weeks. In the post-game show, Vally said the injury is an 8 week thing. However, Vally is a bit on the feminine side, so I would expect Kreider to heal faster than Vally.
I'm sure sometime this weekend, we will find out the severity of this injury & how long Kreider is expected to be out.
I don't remember exactly what the Rangers record was, but if you recall earlier in the season, when the Rangers were going with their third string goalie in Henrik Lundqvist, the Rangers had something like a 9-4 record when Mika Zibanejad was out, with his head/neck injury. That piece of information helps makes things a little bit easier, when you think about the Rangers right now and their playoff push.
Let's face it, teams get hurt. The Rangers, for the most part, have been lucky that they haven't been saddled with injuries. Just look at the teams they are chasing, in Carolina and Columbus, two teams who have been decimated by injuries, with Columbus being the biggest victim of the injury bug. The Rangers, now missing their starting goalie and their second best winger, (Panarin being the best winger) will now have to use the "NEXT MAN UP" mantra.
The Rangers were successful when their number 1 center went down. It's not out of line to think that the Rangers can continue to be successful without Kreider. I will say this, while not exactly like Shattenkirk, ever since Kreider signed his new deal, he's had some horrible luck. Between the flu and this injury, Kreider isn't off to a roaring start. Then again, Kreider is already proven with the Rangers and his new contract hasn't gone into effect yet. He will be fine once he gets rocking and rolling again.
So what do the Rangers do from here?
The Rangers can continue to roll with Greg McKegg on the fourth line and shift around Chytil, Howden, Lemieux or Kakko. However, I don't know if McKegg, despite his recent success when Buchnevich was out, is the best option.
The Rangers can also look to Hartford. You know where I'm going here….
I've done a lot of blogs on Lettieri over the years. Check the archives, as I won't bore you again with another rant.
Seriously speaking here, if the Rangers are looking to replace Kreider's scoring, I don't think McKegg is that guy for the long-haul. To me, the Rangers have two options and they are Vinni Lettieri and Vitali Kravtsov.
When it comes to Kravtsov vs Lettieri, for most basic Ranger fans, they will want Kravtsov to come up. He's the "sexy" name. He's the first round pick. However, he would be the wrong choice in my opinion. And I'm not saying this because I'm a day one Lettieri fan.
If you look at Kravtsov's time since signing with the Rangers, he's been a crybaby. Things didn't work out in Hartford. He ran back home to Russia. Things didn't work out in Russia, where he was demoted to the VHL, the AHL equivalent of the KHL. He quickly asked the Rangers to take him back. JD even laughed at this in a recent interview, saying Kravtsov had to swallow his pride a bit.
With the Rangers in a playoff push, now is not the time to take a chance with Kravtsov. He's had a slow start where ever he's gone and he has taken his ball and gone home when things don't go his way. It's just not the time to bring up Kravtsov. Let him try to earn a spot on the team next season.
When it comes to Lettieri, he's the best player in Hartford. He leads the team in goals (25) and leads the team in points, with 44 points. He's also had a cup in coffee in the NHL and kind of knows what it's like. In addition, Lettieri will be hungrier than Kravtsov. Lettieri is in that limbo, where maybe he will always be known as a "4A" player. For Lettieri, he needs one more shot to prove himself. He knows that. We all know that. He just needs that shot. And let's face it – he's playing the best hockey of his life right now.
Lettieri is more experienced than Kravtsov and also had good chemistry with both Chytil and Di Giuseppe in Hartford, during this 2019-2020 season. I don't think anyone can argue this with me – of Kravtsov & Lettieri, Lettieri is more NHL ready of the two, RIGHT NOW.
When you look at every factor, fact, stat and intangible, when it comes to Lettieri vs Kravtsov, Lettieri brings more to the table at the current time. While Kravtsov may be with the Rangers one day, and may be stud, just for now, Lettieri is the better option. It will also be much easier for Lettieri to acclimate to this team than it would be for Kravtsov.
And as a blue collar guy, hence the name of this blog, I rather see Lettieri get rewarded for all of his hard work, than reward a guy who has been a headache for much of this season. Furthermore, if you're the Rangers, if you want to see what you have with Lettieri, as he finishes out his contract, this is the time to see what he's got. If he doesn't pan out, then you can cut bait.
Plus, as someone who loves corny nicknames and stuff of that genre, I want to see Lettieri & Di Giuseppe on a SPAGHETTI AND MEATBALL line!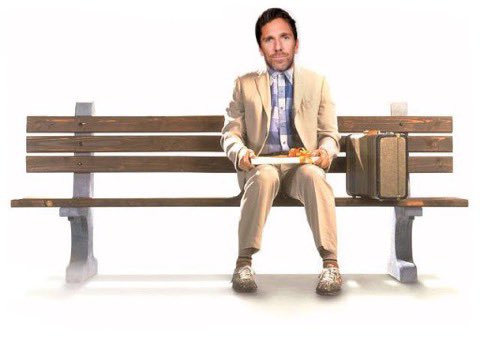 Moving ahead, the Rangers will host the Flyers on Sunday, with a horrible start time of 12PM. This is an NBC game too, for those who don't know.
To me, with Georgiev playing a lot and with Lundqvist having good numbers at home against Philly, it wouldn't shock me to see Lundqvist get this start on Sunday. That said, Quinn has gone with the goalie that gives him the best chance to win. Will he continue to go with Georgiev here? You decide, as I tell you this next story.
On Thursday evening, I was talking with an ex-NHLer, an ex-NHLer who has no affiliation with the Rangers today. (In other words, it's not Ron Duguay. It's not Cam Connor either, two ex-Rangers that regular readers of this blog know I talk to.)
I will preface the following with this – I don't know how true this is and I have no way of confirming this. After all, it's not like the team will answer my questions. If they did – Frank Boucher's #7 would be in the rafters. All I can tell you, is that in all of my conversations with this guy, he's always been on the money and 99% accurate with the stuff he tells me.
And to be clear, I have been told by this ex-NHLer directly, to withhold his name. I was told I could air this out, for the purpose of this blog. It may shock some of you, but several people in the NHL enjoy reading these manifestos. Just as some of you say, to these guys too, nothing on the internet is like this blog. No one does what I do. People want to get news and humor, not charts and self-righteous bullshit. I tell you what I am – I'm just a beer-bellied blogger with an opinion. Nothing more, nothing less!
The following comes from an ex-NHLer that I talk to. In full disclosure here, I had to re-write some of this, as the original message was in all lower-case & had some typos:
I got a piece of news for you, if you want it.
Rangers asst. coach David Oliver told a few former NHL tough guys at a recent event that David Quinn went to Gorton & JD.
DQ, seeing coaches being fired around the league while not truly worried, was worried enough.
DQ told NY mgmt that this is my chance to be an NHL head coach. Quinn said to succeed I can't win with Lundqvist. DQ was worried about his job and his staff.
From there, DQ, Gorts & JD had a meeting. This was around the time JD did that interview on MSG where he praised DQ repeatedly.
In the meeting, DQ reiterated that Hank was finished and not a leader like a Staal or Kreider are. DQ said if he was forced to play Hank, it would hurt his job & team performance. DQ pushed for Igor too, which JD had no issue with because Igor has an escape to Euro clause.
Looks like it worked out for DQ, don't you know?
To me, this is all believable and the timetable of everything checks out. In addition, I've heard this stuff before by others, just not as detailed as this.
Think about it. If you're David Quinn, and you saw a ton of established coaches get fired this season, how secure are you with your job? Let's face it – say DQ got fired tomorrow. Will there be a ton of teams knocking on his door? In addition, it's not like college coaches have the best track record in the NHL either.
For DQ, his job with the Rangers is his first NHL HC job. He doesn't want to be handcuffed.  If you look at the timing of this story, right around the time the Rangers got smoked by the Flyers and swept on the Western Canada road-trip, the Rangers then recalled Igor Shestyorkin. What happened? The Rangers are in the place they are today, with Lundqvist only playing three games this season (1-2 record, with the one win over lowly Detroit) and one win out of a playoff spot.
All I can tell you is this – I can't confirm this story at all. However, I don't see why this guy would make this up to me. Furthermore, if you're questioning me, what do I have to gain by making this up? I would just tell you this is my opinion and come to this conclusion on my own. I don't need someone else to paint pictures for me. I don't play reporter here. Once in a while, I'll break news if it's given to me, like the Duguay leaving M$GN story, but I'm not a reporter. I'm just a fan with an opinion.
Knowing this story now, it makes me wonder, as we head into yet another BIGGEST GAME OF THE SEASON on Sunday, if DQ goes with Lundqvist here, or continues to roll with Georgiev, who has played a ton of hockey this week.
Previously, I thought that if Lundqvist was ever going to start again this season, it was with that game with Carolina. However, that's when Igor was still an option. Now back to only two healthy goalies, if there was ever a time to start Lundqvist, it's on Sunday, on national TV, against a team he has a good track record with at home.
Let's give it to the Rangers – they sure make it interesting!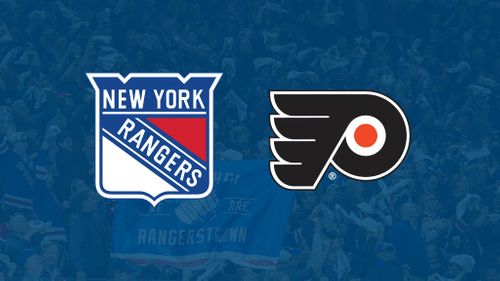 If something big breaks tomorrow, such as a Lettieri call-up or something, maybe I'll return tomorrow night, with something short. If not, I'll be back Sunday afternoon, looking at this upcoming Rangers/Flyers game.
Until then, as always, thanks for reading and win or lose…
"LET'S GO RANGERS!"
Sean McCaffrey
BULLSMC@aol.com
@NYCTHEMIC on twitter