"I thought we were sluggish, really, even though we got that early goal. We didn't look sharp for the most part, but I liked how we managed to understand what we were dealing with going to the third period. We managed the game and some nights you aren't going to have it and you gotta find a way to win and we did a good job of that tonight." – David Quinn, on 3/2/21, moments after the Rangers 3-2 victory over the Rangers 2018 "Winter Classic" rivals, in the Buffalo Sabres. Quinn's opinions of this game pretty much echoes my feelings of this game – I'm happy with the win, but it wasn't impressive.
"Which one? There were about three of them. I liked that it [the puck] got over the blue line, that is what I liked about it. If he scores one eventually, good for him, but we are more concerned about the two points than we are about him scoring a goal. If it were 5-2 or 4-2 it might be a different feel, but at 3-2, and again, I don't think he was getting careless, he had time and the thing was getting out, he wasn't being reckless in getting the puck out." – Quinn again on 3/2/21, this time talking about CZAR IGOR looking for an empty net goal. What happens first – CZAR IGOR gets a shut-out or CZAR IGOR records an empty net goal? Of note, once again, I agree with DQ's full assessment here, as I think DQ nailed every pertinent point when talking about Igor going for ENG's.
---
Greetings and salutations everyone and welcome to another blog here on BlueCollarBlueShirts.com. Whew.
After losing a depressing Sunday afternoon game to the Boston Bruins, and in the most uninspiring of fashions; the Rangers rebounded on Tuesday night at M$G, knocking off the Buffalo Sabres by a final score of 3-2. Prior to the game, there was a lot of "MUST-WIN" talk from Ranger fans, talk which I dismiss, as I only use the phrase "MUST-WIN" when mathematically applicable. That said, for all intents and purposes, the Rangers definitely needed to win this game and pick up two points – and that's exactly what they did. After all, a home loss here to these stinky Sabres would've been catastrophic. And that's not an exaggeration.
Somewhat similar to the Rangers 3-2 shoot-out win over the Flyers from February 18th; this win over the Sabres felt like the Rangers "escaped" with a victory, more than the Rangers imposing their will during this victory. However, for this Rangers team and for the sanity of Ranger fans; these days, you'll take a Rangers win anyway you can get it. Again, one more time here, I can't stress enough how important this win tonight was. Had the Rangers lost that 2/18 game to the Flyers, it would've been a road loss to a Cup contending team, despite the Flyers roster issues during that time. Had the Rangers lost at home to the crappy Sabres tonight, Rangerstown, USA would be burning right now.
While I will get into Steve Valiquette's ridiculous post-game comments at the end of this blog, I thought David Quinn, in his post-game interview, was truthful, honest and open about this Rangers win. I pretty much agreed with everything DQ said after this game tonight.
The Rangers, who did look like world-beaters in the first 2:36 of this game, then kind of floated around a lot for most of this game. In fact, after what would eventually become the game winning goal, which was scored by Chris Kreider at the 9:32 mark of the second period; the Rangers then had a 13+ minute stretch, where the team didn't get one shot on goal. Against a better team, it's hard to imagine this style of play would've produced two points. In a rare occurrence, the Rangers were the team that found a way to win tonight, as far too often this season, the Rangers have been burnt by superior teams, during similar situations.
Worth mentioning during this diatribe? The Rangers only had 8 SOG in the final 40 minutes of this game. Let that sink in.
---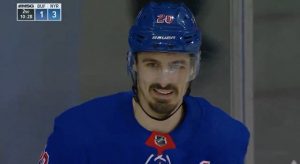 I don't want to sound down after a victory, especially not with this team that's still without their best player, in a one Mr. Breadman aka Artemi Panarin. However, this win just feels like a "Thank God this game is over, let's move on to the next one", type of victory.
Throughout this season, I've made the point that when the Rangers win, it helps mask the issues and struggles that Mika Zibanejad is having. When the Rangers lose, Mika Zibanejad's lack of scoring production sticks out like a sore thumb. Tonight's victory illustrated that point. Had the Rangers lost this game, we would be talking about Mika's missed breakaways, falling down on the power-play, turnovers and how he still can't buy an even-strength goal, as we now have hit the 20 games played mark. Since the Rangers won this game, we can talk about Kreider. We can talk about Buchnevich. We can talk about Lafreniere. We can talk about Lindgren. We can talk about CZAR IGOR. Winning will always cover up bad trends and bad plays.
If there was anything that somewhat bothered me after this win, it was the celebration following it. There's also this:
Once the final horn went off, the Rangers celebrated as if they were like Tom Brady winning his seventh Super Bowl. When I saw this, it reminded me of that old adage of "act like you've been there before." While I understand that this Rangers team is young, it should be mentioned that this squad was winning games last season. A big-time celebration tonight, after beating a last place team? It were just bad optics to me, if that makes sense to you.
During all of the celebration that rivaled a pre-pandemic New Year's Eve party; you had Buchnevich and Kreider hugging and consoling Mika, as if Mika was just returning home after serving his country in Iraq. As I said last blog, Mika should be carrying this team. He should be lifting up his teammates. He should be a leader. Instead, the stud from the 2019-2020 season has pulled a complete 180 from where he was a year ago. And no, just like people within the organization, I don't have an answer regarding why Mika can't get it going. If I had that answer, I would have a job in the NHL!
I have to say this too – for all the talk about a "corona hangover", as a reason to explain Mika's troubles; Filip Chytil returned tonight. While Chytil's stamina may have petered out a bit late into this game, (which I think is just a result of having not played in so long) overall, Chytil was solid in this game. I still contend that Mika needs a sports shrink. I will also state that I'm sick of hearing "MIKA WILL GET GOING TONIGHT", "MIKA'S SHOWING SIGNS OF MOUNTING A COMEBACK" and/or "MIKA IS ABOUT TO BUST IT ALL OPEN". Twenty games in, and there is just no evidence of Mika going on some sort of scoring surge. As previously said on this site – this isn't a slump anymore. This is a lost season.
And really, as much as people don't want to hear it, even if Mika put up another five goal game tonight, look at the opposition. That said, Mika couldn't even score against the woeful Sabres.
---
I know all of this sounds like I'm talking about this game as if the Rangers lost, so let's talk about some of the good things.
Pavel Buchnevich could've had a hat trick tonight. Hell, he could've had a 4+ goal game too! #89 was rightfully rewarded with the first star of the game tonight, as Buchnevich dictated the tone early into this game. This was one of his best games of the season, if not the best. (This previous sentence depends on how you value the opposition.)
Alexis Lafreniere scored his first goal at M$G tonight, albeit under "fluky" circumstances, as I'll get into during the game review/recap portion of the blog. While this Lafreniere goal should've perhaps been Buchnevich's goal; the fact of the matter is that Lafreniere was in the right position and was offensively aware. That's all you want to see out of Lafreniere. You want to see progression and that what's you got tonight out of him.
Adam Fox and Ryan Lindgren continue to amaze and this duo are consistently the best Rangers in every game the Rangers play. This pairing, which wasn't even a thing at the start of last season, are now one of the best defensive pairings in all of the league. Just imagine where the Rangers would be if these two weren't around.
Chris Kreider had another strong game in my opinion, and on both sides of the puck. He got a "goal scorer's" type of goal in this game. In addition, there was one Sabres possession in this game where Kreider made three great defensive plays on one shift. CK20 has been on fire lately. Just keep it up!
CZAR IGOR made a few jaw-dropping saves in this game, although as it's been the case this season, the goals he lets up just makes you wonder – "what happened?" CZAR IGOR constantly makes these huge saves on shots that should go in, but the goals that are scored against him are probably shots that should've been stopped. Stuff like this is why CZAR IGOR is still looking for the first shut-out of his NHL career.
While the Rangers offense was stagnant at times; defensively, and with CZAR IGOR included here, I thought DQ did a good job tonight too. He brought Chytil along and as the game continued, you noticed Chytil more and more. The power-play, which has had some success lately, came up empty-handed though, for the second straight game in a row.
---
There's a lot of stuff to get into tonight, both on and off-the-ice. I'll also warn you, the Rangers once again directly brought the topic of politics into the mix on Tuesday too. It's a story, so I have to talk about it. However, before rocking and rolling and getting into everything, as usual, the PLUGS segment!
Here are my last few blogs in case you missed them: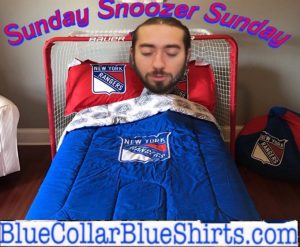 ---
---
---
---
When it comes to the topic of roster updates, Filip Chytil finally made his return during this game, after missing the last 14 games between his injury and having contracted COVID-19. I thought he had an admirable showing tonight.
While talking COVID-19, Kaapo Kakko's name is now off of the NHL's COVID-19 list. While we don't know if Kakko had the virus or not, at least not yet; we should see Kakko back in the line-up on Saturday, if not sooner.
Moving forward, schedule-wise, the Rangers will play on Thursday (7PM) and Saturday (1PM) against the New Jersey Devils. Of course, this is great news, because the Devils are free-falling and because the Rangers can continue to operate as normal, by practicing on their own practice ice and by sleeping in their own beds. When it comes to Kakko, he hasn't been on the ice for nearly two weeks now. With the Rangers having an off-day on Wednesday, Kakko may need some ice and practice time, before re-entering the line-up.
As always mentioned here, after wins, DQ usually goes with the same line-up. With a win tonight and with the way the Rangers just handled Chytil, I could see Kakko missing Thursday's game and then returning on Saturday. As they say – we'll see.
Anthony Bitetto, who has played admirably since joining the line-up, is still day-to-day with a lower body injury, which I've heard is a back issue.
In another piece of roster news, there is still no update on Artemi Panarin, but it is assumed that he's skating on his own somewhere near his home in Connecticut. I feel like I have to mention that Panarin is in Connecticut, because I've seen some fans wonder if Panarin is in Russia. As talked about when this incident first happened, there's no chance in hell that Panarin is going to Russia right now. (Not only would Panarin then have to do all the quarantine stuff, there could be chance that he'd be arrested in Russia too. You just don't know what the Russian government/Putin is thinking when it comes to Panarin. As talked about repeatedly on this site, I believe we don't have all the facts/information on this story.)
We also have an update on this guy:
According to NHL reporter Frank Seravalli, a Seravalli who works for TSN out of Canada; Tony DeAngelo has told the Rangers brass that he'd be interested in being loaned to any team in the AHL. The Rangers have remained stubborn in their stance of DeAngelo, telling DeAngelo that not only he is not welcome to practice with the Rangers (despite his taxi-squad status) but that DeAngelo is also not allowed to work out and/or play for the Hartford Wolfpack either.
If you're Tony DeAngelo, you have to feel like you're rotting away a bit. By not playing or practicing with a team, his skills have to be getting rusty right now. While DeAngelo is currently skating with an under-18 team near his home in southern New Jersey, there's only so much you can get out of that. Playing with kids is not the same thing as practicing with a high-level hockey team.
If the Rangers can't make a trade of DeAngelo happen at the trade deadline, you have to wonder if the NHLPA will intervene. This is an interesting case, because while it's the Rangers right to freeze DeAngelo from playing with them, it's another thing to tell him that he can't play in the AHL and not use the Rangers training facility.
While perhaps DeAngelo and DQ clashed, (that's my opinion anyway) all of this falls on the shoulders of Jeff Gorton, a Gorton that is unwilling to go back on his ultimatum. If there was ever a time to sit down and reconcile, it would've been when Trouba went down.
However this situation winds up concluding, whether it's with DeAngelo being traded or being bought out; personally, for Tony DeAngelo, whenever he comes back, there will be a rust issue. He will also have to adopt a "pacifist" mentality on the ice too, which most likely will hurt his game as well.
And whatever the Rangers do with DeAngelo, the end result will be negative. By not playing him, the Rangers are just hurting DeAngelo's worth to a potential trade partner. And if the Rangers do buy him out, it's just more dead cap space for a team that already leads the league in dead cap space.
Speaking of money, it's now time for the secondary market report!
---
In the Rangers third game back in front of fans, this game featured the least amount of tickets available on the secondary market. This tells me that fans who had tickets, were planning on going to the game, rather than selling them off.
With less than hour to go before puck drop, here was what the secondary market looked like:
If we've learned anything from these past three games, it's that the secondary market is taking a beating here, despite only 1800 seats being available for these games. Of course, the Rangers can only fill 10% of their 18,000 seat capacity due to the edict bestowed upon them by New York Governor Andrew Cuomo. And yes, this is my segue-way to the tone-deaf tweet that the Rangers sent out prior to game time.
I don't want to get too deep into this, nor do I want to waste your time with a rant on politics, so I'll try to limit myself here. I will say, this is a story, hence my comments on this.
When it comes to Governor Cuomo, do your own homework. I don't want to influence your opinion at all. Run a "Google" search on Cuomo and see what pops up under the "news" tab.
Whether these allegations against Cuomo are unfounded or not (At the very least, I believe these allegations have more merit to them than the ones against Artemi Panarin) the bottom line is that Cuomo is being accused of being a sexual predator and fudged numbers regarding the coronavirus in New York. Again, I don't want to do a whole expose on Cuomo here, but needless to say, there's a shit-storm brewing around him now, where you got people asking Cuomo to resign from his post. There are even billboards around NY, expressing this very sentiment.
Furthermore, if you're not a small business owner in New York – take the time out and talk to one. Ask them how they feel about Cuomo. Cuomo decimated small businesses throughout this pandemic. For bars/restaurants located around M$G, many of them have gone out of business, due to Cuomo handcuffing their right to make money and stay open. Cuomo basically killed nightlife in New York, where even 11 months into the pandemic, he mandated that all bars and restaurants MUST close their doors by 10PM, which is usually the time of the hour where most bars bring in their most income.
(Bars/clubs were allowed to stay open until 4AM before this, so this ruling killed nightlife. And really, if you can stay open until 10PM, does the coronavirus know the difference between 9:59PM and 10PM? Does the virus know the difference between 10PM and 4AM? I will also add here, that I'm of the opinion of "personal choice". If you want to go out until 4AM in these times, that's for you to decide and not Cuomo to decide for you. In the same vein, while I won't go to games right now, I believe the choice to attend games should also be up to each person, individually.)
For the Rangers to publicly announce that they "applaud" Cuomo here, that is pretty much the equivalent of saying that Steve Valiquette is a Hall of Fame goalie. It's ridiculous. It's in poor taste. It's wrong.
While I don't care how any team or player leans on politics, the irony and hypocrisy here is OUTSTANDING.
Right after giving Cuomo a hero's salute, the Rangers then started talking about "women's empowerment" and how they support the women's movement. (I thought the women's movement happened 100 years ago with Susan B. Anthony, but I'm sure Susan B. Anthony must've said a word that offended cancel culture, which is why you don't hear her name anymore. In addition, cancel culture is so stupid, that they probably confuse Susan B. Anthony with Casey Anthony!)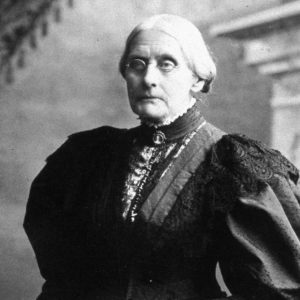 In a week where Cuomo's name has been linked in a bunch of different sexual and perverted scandals and allegations; the Rangers "applauded" Cuomo, then right after doing so, did a whole spiel about empowering women.  You can't make this up. This is as silly as banishing a player because he had a squabble with a teammate.
What I found to be really telling here, is that Ranger fans, of all backgrounds, whether it be white, black, straight, gay, Republican, Democrat, "FIRE DQ" crew, "DQ Apologists" or whatever other demographic you want to use here; were all united in pointing out how poor this tweet from the Rangers was. Last time I checked, there were thousands of responses to this tweet and not one of them were positive.
Whoever approved the Rangers jumping into politics and lending support to Cuomo, especially during this week, was ill-advised in doing so.
In addition, I don't think this is a James Dolan mandate either. I think it came from elsewhere. (Dolan is a Republican.)
Let's not also forget this. Last summer, when the Rangers didn't lend their public support to a domestic terrorist organization that was rioting and looting the streets of NYC, the liberal NYR media and fans went crazy about this. Those people thought that the Rangers, WHO HAVE ALWAYS SUPPORTED THE NYPD, WHERE THE TEAM'S MOST PRESTIGIOUS AWARD IS NAMED AFTER AN EX-MEMBER OF THE NYPD, were wrong for not tweeting out "BLM", as other teams and players did.
As of this writing, the NYR beat writers haven't covered this Cuomo tweet at all. However, when Trouba tweeted out "BLM" over the summer, that was a feature story for Vince Mercogliano and other NYR beat reporters. Just sayin'. (And I'll save you my "Greatest Hits" here, in reference to how Henrik Lundqvist was supporting the NYPD, was also ignored by these folk and how that story received no coverage during this time.)
No joke, this NYR tweet in support of Cuomo, would be akin to the Rangers lending support to David Duke and then running ads for their Willie O'Ree tributes. And on that note, as predicted, after a month of Willie O'Ree talk, the Rangers and M$G didn't have one thing to say about O'Ree tonight; as O'Ree was pushed back in the closet, where his name will only pop up again on these broadcasts, in 11 months time. More on this in a bit, as I want to go back to this game now.
---
In one of those 50-50 things, the MSGN decided to show us the line-up tonight. Why they don't do this for every game I do not know.
In something that the Twitter account @SabresBuzz said before the game, were these facts: Carter Hutton was 5-2-0 in his career against the Rangers, with a .932 SV% and a 2.16 GAA.
While these facts and "real stats" were ignored by Valiquette, as he was rambling on about nothing during the pregame show; Sam Rosen did indeed bring up Hutton's status as a "Rangers Killer" during the broadcast. Thankfully, as a result of this game, all of Hutton's impressive numbers against the Rangers took a hit tonight.
Two more segments and it's game review/recap time!
Up first, the GAMBLING segment. Here's what I said before the game:
Season over-under record: 8-10-1.

This game has dropped a whole goal after starting at -6.5. Igor has played well, but usually gives up 1+ Joe Biden "COME ON MAN" goals a game. Hutton is a Rangers killer. I see a 3-2 #nyr win and I am taking the under. pic.twitter.com/lRtGUZskFI

— BlueCollarBlueShirts (@NYCTheMiC) March 2, 2021
Well color me impressed – I finally nailed one of these things and with a 100% success rate! The Rangers did win 3-2, Igor did give up a Biden "COME ON MAN" goal and more importantly, the UNDER hit! My over-under prediction record now improves to 9-10-1, as I try to make it back to .500!
Box score time!
The following information and graphics come courtesy of ESPN.com:
SCORING:
PENALTIES:
GOALIES:
| | | | | | | | | | | |
| --- | --- | --- | --- | --- | --- | --- | --- | --- | --- | --- |
| SA | GA | SV | SV% | ESSV | PPSV | SHSV | SOSA | SOS | TOI | PIM |
| 24 | 2 | 22 | .917 | 19 | 1 | 2 | 0 | 0 | 59:54 | 0 |
| | | | | | | | | | | |
| --- | --- | --- | --- | --- | --- | --- | --- | --- | --- | --- |
| SA | GA | SV | SV% | ESSV | PPSV | SHSV | SOSA | SOS | TOI | PIM |
| 19 | 3 | 16 | .842 | 14 | 1 | 1 | 0 | 0 | 58:45 | 0 |
TEAM STATS (Notice how the Sabres won every pertinent stat here, except for the most pertinent – the final score.)
---
If you recall what I said during my last two blogs, I told a story about how Vally gave us a speech about how people of color helped his career out, where I thought it didn't matter if the people were white or black – I don't think anyone wants to be associated with him either way! I also told you that once March 1st hit, that we wouldn't see one more commercial for all of the Willie O'Ree and POC documentaries that the Rangers/MSGN have been recently plugging either.
On tonight's broadcast, all of the great stuff about Willie O'Ree and other black players were stowed away and put in storage. We didn't get one commercial or mention about O'Ree or any of these documentaries tonight. Instead, we opened up the broadcast with the Rangers wearing these practice jerseys:
Truth be told, I had no idea that March was "women's empowerment month", nor knew how the Rangers or the hockey world were "de-powering" women. I mean, what's the point of all of this? To get a woman into the NHL? If anything, when it comes to sports, I would focus on trying to get biological males out of women's sports. And if you're offended by that, tough shit. If you aren't aware of the fact that men and women are different biologically; well then that's on you. It doesn't matter what surgery or pills a male gets – their bone density and structure will always be different than a biological woman. End of the story. (And for the record, I don't care what anyone does, chops off, makes an "innie" out of or whatever; this fact remains the same – biological males are made up differently than biological females. Case closed.)
Vally, who waxed so poetically last broadcast, continued to preach from his soap box during the pregame show today, telling us about the women he knows. I'll save my "Swedish massage parlor" joke for another time.
While I'm all for supporting different causes, especially ones from the charity world, such as "Garden of Dreams"; when did these broadcasts turn into a never-ending spiel about months and what they now stand for? Can we just talk about hockey?
I guess what bothers me here, is that all of this crap comes off as forced, pandering, transparent and not authentic. "Oh it's women's empowerment month, so we gotta dedicate ten minutes talking about this topic and shove all of our O'Ree stuff to the aside for the rest of the year." I'll even go further and say that I have a lot of great female readers on this site, and I don't think they've ever been made to feel less than a male. If I'm wrong, feel free to let me know.
And while I understand black history month and the NHL's support of that, I don't get the women's empowerment stuff. How are they not empowered? What is the end game here? Are women not allowed to attend hockey games? And if this is just a world thing, we do have a female Vice-President and there are many women CEO's around America. I just don't get what awareness we're supposed to get out of this. I don't know any fan, male or female, that's championing to get women fans out of hockey.
At this time, in order to get you ready, I want to get WOKE here. My brothers and sisters, I HAVE SEEN THE LIGHT! I want you to forget about hockey and let you know what all of these months are all about! And don't forget, once the calendar turns to a new month, you must forget the previous month and only talk about the issue for each specific month! You must have a short memory to be on board here!
For those don't know, here are the topics for each month:
— January is SMALL BUSINESS month, where Ranger fans are urged to applaud Andrew Cuomo for shutting them down.
— February is BLACK HISTORY month, where the hockey world dusts off Willie O'Ree for 28 days.
— March is WOMEN'S EMPOWERMENT month, where we talk about all of the great women in the NHL.
— April is CHINESE PANDEMIC month, where Vally & the MSGN will salute the warriors from Wu-Han for influencing the hockey world.
— May is IRISH FISHERMAN ASSOCIATION month, where the hockey world and MSGN will salute boozing on boats while the fishing line doesn't even touch the water. (And yes, IFA is my shout-out to the "Jerky Boys".)

— June is BUY MY EFFIN' SHIT month, where the Rangers salute their fans by pushing overpriced season tickets and merchandise made in sweatshops.
— July is ANTHONY WEINER month, where the hockey world supports fans in their right to send out dick pics and catfishing.
— August is LITTLE PEOPLE month, as the hockey world fights the war against the word "midget". Midget leagues will now be rebranded as LITTLE PEOPLE leagues.
— September is DON'T WEAR WHITE AFTER LABOR DAY month, where we celebrate everything that's not that color in the hockey world.
— October is PARDON ME JOE month, where we bring attention to senility and fight the battle against dementia.
— November is FABULOUS month, where all you do is listen to Joe Micheletti all month. FABULOUS FUN for your Thanksgiving dinner! Simply FABULOUS! "I think I sliced my finger while carving this turkey." FABULOUS, FOUR DIGIT HANDS ARE FABULOUS, ABSOLUTELY FABULOUS!
— December is HAPPY HOLIDAYS month, where the hockey world unites and takes on that dirty and offensive word known as "Christmas".
And the Year 2021 is now known as the Native American year, as sponsored to you by Fanduel, DraftKings, Budweiser and Jack Daniels.
Let me know if this above bit landed with you or was just a waste of time, a waste of time like all of these silly months! Drop the puck!
Ahem, so maybe I should talk this game now.
---
After Joe Micheletti let us know how old Chytil was three times, and in a span of 30 seconds; we kicked this game off, where Mika Zibanejad won a rare opening draw against old friend Eric Staal. And while we didn't get it here, Sam and Joe did "get their shit in" tonight, as they would eventually recap the entire Staal family tree for us during this broadcast.
Just 28 seconds into the game, the Rangers got on the board, after this:
Beautiful pass from Mika, slick finish from Buch. pic.twitter.com/9HRcDKZQH1

— Rangers on MSG 2 Tonight (@RangersMSGN) March 3, 2021
1-0, GOOD GUYS, just like that!
On the goal, Mika Zibanejad found Buchnevich with a two-line pass and Buchnevich finished off Hutton on the other end. FABULOUS!
After the goal, Sam and Joe said how Mika looks to be heating up. By the third period, they would be back into their spiel of how Mika stinks offensively.
27 seconds after Buchnevich's goal, Sam Reinhart would beat CZAR IGOR. 1-1. On the goal, Brendan Smith fell down, which threw off Miller and where Reinhart would flip up a soft shot towards Igor, thus getting his goal. Of note, the ice had to be bad tonight, as Rangers were falling down all game. Mika would be one of these players slipping and sliding, which hurt the Rangers during a power-play scoring chance, as I'll soon get into.
As far as Igor goes on this goal against, this is perhaps a 50-50 thing, although in hindsight, and knowing what Igor would later do throughout these sixty minutes, it all makes you wonder – "how did that go in?"
Thankfully, this game wouldn't be tied for too long.
At the 2:36 mark of the period, Lafreniere would score his first goal at M$G:
Buch banks it off @Alexlaff13 for 2 goals from the line in 2 shifts. This is WILD pic.twitter.com/UvDT5LlRkT

— Rangers on MSG 2 Tonight (@RangersMSGN) March 3, 2021
On this goal, and to Mika's credit, Mika forced a turnover near the boards, Buchnevich got the puck, and while you were screaming for him to shoot, Buchnevich kept drifting to the right of Hutton, before firing a puck which then found Lafreniere while he was all alone in Hutton's crease. 2-1 GOOD GUYS!
While perhaps it stinks that Buchnevich got robbed of a goal here, who cares – the Rangers were winning. I just found it funny that this was the way Lafreniere picked up his first goal inside of M$G!
Also somewhat unfortunate here, Mika didn't get an assist for this goal, despite setting all of this into motion. Mika could've had a two-point game tonight.
---
At 2-1, and with only 2:36 played, all I could think was – "there goes my under bet!" However, we'd only see two more goals scored during the remainder of this game.
Five minutes into this game, the Rangers looked to have more pep in their step and were easily able to penetrate Buffalo's zone. That wouldn't be the case once this period concluded.
At the 6:10 mark of the period, Mika and Buchnevich went on an odd-man rush, where Hutton denied Buchnevich. As I said earlier, Buchnevich really could've had a hat trick tonight.
With the new third line on the ice, Gauthier ripped a shot on Hutton and Rooney then went for a rebound. Hutton made both saves, as he started to settle down here. Of note on this third line, which also included Chytil, Rooney took all the face-offs, where then Chytil played the center position. Due to Chytil's hand injury, DQ employed this strategy, which truth be told, didn't work, as Rooney had his worst game of the season at the dot tonight, going 0-6. It's funny how that works out, as the game prior, against a better team in the Bruins, Rooney was head and shoulders above all Rangers centers at the face-off circle.
While Micheletti was pretty much willing Jeff Skinner into scoring a goal, CZAR IGOR would make two FABULOUS saves on Kyle Okposo. This kicked off chants of "EE-GORE!" We'd have another note-worthy chant later in this game, which I'll get into as we continue.
With 9:56 remaining in the period, Jack Eichel tripped Blackwell down. The Rangers would get the first power-play of the game.
During this Rangers power-play, a puck went towards Mika's direction, where somehow, Mika fell down on his ass. Again, perhaps there was bad ice tonight. After this turnover, the Rangers would regain the puck, where Mika took a shot, but you know the rest by now.
After a pretty terrible Rangers power-play, and with no SOG recorded during it, the teams returned to even strength at the 7:56 mark. Just 12 seconds with the teams back to full strength, Kevin Rooney was boxed for interfering with Cody Eakin. The lowly Sabres, who somehow have the third best power-play in the league, would get their chance with a man-advantage.
Hutton would be forced to make a stop on a Strome/Howden odd-man rush during this Rangers penalty kill. Howden would also fall down during this – again, bad ice perhaps. Eventually, the Rangers would get their kill and the score remained 2-1, GOOD GUYS.
With the teams back to 5 vs 5, Buchnevich would try to feed Mika, but the puck sailed past the guy with the hippie hair. Adam Fox, who once again led the team on TOI, this time with 23:47, and who had another multi-point game as a result of his two assists, stood out all game. In the final minutes of the period, Fox was breaking up Sabres chances and was holding the line, rarely allowing pucks in the Rangers offensive zone to get past him.
As we got close to the horn, the Sabres looked "Rangery", as they couldn't connect with passes, waited a second too long to shoot and pass and just couldn't get much going.
After twenty minutes, the Rangers maintained their lead of 2-1. The Rangers were winning every key stat as well, except for face-offs. (10-8, in favor of the Sabres.) However, all of that would soon change.
---
After our usual "SECOND PERIOD, WHAT DO YOU LOOK FOR HERE JOE?" comment from Sam Rosen, (MORE WOMEN'S EMPOWERMENT SAM, WOMEN ARE FABULOUS!) we kicked off the second period, where once again, Mika won the opening draw of a period.
It was also around this time where we found out that Dancin' Larry was back: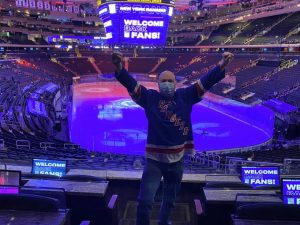 Early into the period, Dahlin laid a clean hit on Kreider, where Kreider went into the boards and caught some of his stick. Kreider was shaken up here, but he didn't miss a shift. HOCKEY PLAYER.
The Sabres would just dominate this period, as they would out-shoot the Rangers at a 2:1 ratio and were just the better team. However, the Sabres also missed some chances too, as Skinner had a puck just miss him during a potential breakaway chance.
While on the topic of Jeff Skinner, who is the Sabres version of Mika these days, I thought he had a good game, but just like Mika, his good game didn't reward him with a goal.
With the Sabres having more air in their tires than the Rangers this period, and in a sign of what we'd see later in the game; the offensively-minded Igor Shestyorkin bombed a pass off the boards, which perfectly found the blade of Ryan Strome.
At the 4:27 mark of the period, Sabres defenseman, in Brandon Montour, held Buchnevich. The Rangers would get a power-play here. And while bringing up the name of Montour, while he had the second least amount of minutes of all Sabres d-men, I noticed him the most. Montour was a Mon-Stour, making plays on both ends of the ice. He was like the Sabres version of Adam Fox tonight, even if his box score doesn't reflect that. However, as I always say – EYE TEST TRUMPS ALL!
While Buchnevich and Lafreniere showed some chemistry and while Chytil was noticeable, once again, the Rangers power-play came up empty-handed. The Sabres got their kill. Right after this Sabres PK, Igor would make another FABULOUS save, robbing Jeff Skinner. This save bailed out the Miller/Smith pairing and Mika.
It was also around this time that we got some "WE WANT EICHEL" chants. I know this blog is long enough already, so I'll keep this short, in regards to the Eichel trade rumors. I DO NOT want to see the Rangers give up some crazy package, for a guy with a coach killing reputation and who looks disinterested in many games. Stay the course with the rebuild. Yes, Eichel is great, but to give a haul the other way makes no sense to me, especially with Eichel getting the money that he's getting. That said, if you could get Trouba's contract to Buffalo, then I'd sign up for that!
Here's something else that all of these "NYR MUST TRADE FOR EICHEL" people are forgetting – Eichel makes over $10M a season. You want to add that contract to this team, when you'll eventually have to pony up bucks to Fox, Lindgren, Igor, Miller, Lafreniere, Kakko, etc? Unless NYR can dump DeAngelo's contract and Trouba's contract on Buffalo (which will never happen) I don't want to see the Rangers pissing away their future for someone who seems cranky all the time. Keep this core and let's watch this chemistry grow. After all, for all the great talk about Eichel, he's never made the playoffs during his 5 year career. To simplify – he's not McDavid, who I would trade a haul for. (Oilers would never trade McDavid either.)
After Fox blocked a shot, Kreider would go the other way, where this happened at the 9:32 mark of the period:
Kreider cant believe it went in 😆🤣 Wicked shot Christopher pic.twitter.com/nxTATZd8U8

— Rangers on MSG 2 Tonight (@RangersMSGN) March 3, 2021
3-1, GOOD GUYS!
On this goal, Kreider looked dumbfounded that his shot went in, in a goal that pretty much illustrated every hockey adage and cliche ever, adages and cliches such as, "Good things happen when you shoot the puck", "You miss 100% of the shots you don't take", and etc. Truth be told, I think Kreider caught Hutton off-guard here, but that's Hutton's problem and not mine!
Of note Part I: this was Kreider's tenth goal of the season and this would wind up being the GWG as well.
Of note Part II: the Rangers wouldn't get another SOG until 13+ minutes later of game time had elapsed. That's right, here at the near mid-mark of the period, the Rangers wouldn't get another SOG for the remainder of the period.
With Lemieux missing wide, and with the crowd starting up the "WE WANT EICHEL" chants again, Buchnevich almost scored another goal – this time on Igor. Thankfully, Igor closed his legs. He must've heard about the women's empowerment movement too!
After Kreider's goal, most of the period was Igor denying everything that came his way, even when he didn't see the puck coming. However, with 3:39 remaining in this second frame of the game, Tobias Rieder shot from near the blue line, where with 3-4 players screening Igor, the puck went past Igor, in a "seeing-eye" type of goal. 3-2, Rangers.
As the Rangers were allowing the Sabres to hang around, the Sabres kept marching at Igor, as Igor collected a few more saves. After a Rangers icing, with 7.9 seconds to go, the Sabres won another offensive zone face-off, with Igor needing one more save to keep the Rangers one-goal lead.
3-2 after forty minutes and with despite the score, the Sabres looking like the much better team, at least in this second period.
---
With the Rangers still not having a SOG since Kreider's goal, very early into this third period, Mika found Buchnevich all alone, and with Hutton leaving his net vacated. However, Buchnevich misplayed the pass, and instead of 4-2, the Sabres got a break. No joke, had Buchnevich handled this pass, this would've been an easy goal. One more time – Buchnevich could've had a hat trick tonight.
Libor Hajek would eventually put a SOG as the period progressed, snapping the Rangers SOG drought. However, just like the second period, this period was largely the Sabres pressing the issue and the Rangers reacting defensively.
After Lindgren casually broke up a Sabres cross-ice pass, a pass which most likely would've led to a tying goal, and a play that Lindgren made with ease; Sam and Joe started ripping Mika a new asshole again. It's all deserved. As Sam and Joe finished up, Mika lost the handle while going on a breakaway. When it rains it pours for Mika.
At the 7:11 minute mark of the period, Cozens hit Lindgren, which led to Lindgren tossing the gloves, as these two players fought. Lindgren took some shots here, but this was pretty much an even fight, with the refs breaking it up before either man could go down. I have to admit, I was a bit nervous here, because the Sabres, starting with the second period, were the better team. If it wasn't for Kreider's "excuse me" goal, this game would've been tied. I thought losing Lindgren for five minutes would be hairy, and it would be.
With Lindgren now in the box, Igor made a monumental save on Montour. Igor would then make a save while blinded. Right after, Taylor Hall tried to poke a loose puck through Igor's five-hole, but whether it was kegels or something else, Igor held on tight. These three scoring chances occurred right after Lindgren went into the box and with Johnson and Hajek on the ice.
As the Rangers fought off the Sabres, Strome and Kreider almost hooked up for the insurance goal, but came up empty-handed.
As we approached the FOXWOODS mark of the game, both Montour and Skinner were dominating, but Igor was able to hold them off.
After Zibanejad flubbed another breakaway chance, the Rangers, hanging on by a thread, saw the clock hit the two minute warning. Hutton couldn't leave for the extra attacker, since the Rangers had the puck during this time.
With 1:38 left in regulation, Hutton finally went off and where Montour kept the game alive by blocking an easy ENG chance for Buchnevich. (I'll save you from another "Buchnevich should've had a hat trick" comment!)
The Sabres, after a Rangers icing, would take a timeout, with just over 60 seconds remaining. Then, during two separate chances, Igor would go for ENG's! Both pucks cleared the zone, so that was good, but you just didn't want an icing here, as DQ alluded to in his post-game interview. That said, wouldn't it be something if Igor scored here, while Mika is sitting on zero even strength goals (2G overall) this season?
Finally, we got to triple zeroes, as the Rangers held on, knocking off the last place Sabres by the skin of their teeth. 3-2, GOOD GUYS and a much needed two points.
---
On the post-game show, Vally talked about how this was a dominating win for the Rangers, how much the Sabres gave up (despite out-shooting the Rangers and being the better team for the majority of the game) and other nonsensical crap. Right after Vally's BS, MSGN aired DQ's interview, where he said the complete opposite of what Vally just said.
How Vally still has a job is beyond me. He's TERRIBLE. Even when the Rangers win, he can't get the story right.
Yes, I'm just a fan with a beer in my hand, but I can 100% tell you with confidence, and I even said this on Twitter before DQ said it – the Rangers got lucky and found a way to win here. For Vally to paint this picture of how great the Rangers were tonight, well that is simply not true. Furthermore, for Vally to say that the "Sabres gave up", well that's fake news too.
That said, I know this sounds like "repeat mode", so I'll put a pin in this Vally rant here – but man oh man, I just can't stand this turd on my TV. MSGN needs to flush him out.
---
While on Buchnevich, check out his post-game interview, where I found him to be unintentionally entertaining:
In other "YouTube" news, "The Blueshirt Underground Show" returns Wednesday night (3/3) at 7PM. You can watch their show live here:
BSU Show
All in all, a win is a win, but we need a winning streak here. I agree with DQ and the adage of "good teams find a way to win", but good teams should also be capable of ripping off at least one three game winning streak during a season too. The Rangers will have a chance to do that with two upcoming games against the Devils.
If you haven't already, subscribe to this blog for the next update:
---
I hope this blog doesn't come off as negative tonight. I did try to keep it loose at some points! After all, I felt like that "months of the year" bit was "Chuckle Hut" worthy! Just like DQ, it's my belief that this Rangers team "escaped" rather than making a statement. That said, it's two points for the good guys and we now move ahead.
Of note, while I have only mentioned it once on this site, in regards to my "BEER FUND" idea, I have had a lot of readers saying that they are interested. I appreciate that and maybe I'll get around to doing so. Once I do, I'll give you the full spiel and sell-job!
I will say this, in the event that I do put a Paypal or Venmo button on this site (I'll never run ads or spyware on this site and that is my promise to you) outside of booze money, the rest of the money will go to a real editor of my upcoming "New York Rangers Rink of Honor" book. Right now, that book is 99% complete and at 575 pages. I'm going to need a legit editor to help trim that down and help me produce the best book possible.
As someone who has read a ton of hockey books, (and other books) whenever I read a book that was self-edited by the author, I always notice a ton of mistakes, which in turn, sometimes lessens the message and value of the book. I don't want to make that same mistake. After all, I "self-edit" these blogs, where I know I have a few grammatical errors per blog. (I've been told I use semi-colons too much, say "in my opinion" and "that said" frequently and always mess up effect/affect.) However, with these blogs going 10,000 words, and with enough booze in me to fuel a frat party, that's bound to happen! I just don't want to do that with a book though! At the end of the day, these blogs are fun, but I do want the book to come off of as professional as possible. We all can hope!
Rangers vs Devils this Thursday. See ya then!
Until then, and as always here, thanks for reading and…
LET'S GO RANGERS!
Sean McCaffrey
BULLSMC@aol.com
@NYCTHEMIC on Tweeter
Follow the BlueCollarBlueShirts.com Facebook Group by clicking this link: https://www.facebook.com/groups/1564026407193056/