"To me, I think he is letting the stats and pressure slow him down a little bit, I think it's getting to him. This is a guy that has been a fearless player, courageous player and gets in to battle, but something is just missing and we certainly try to let him play through it, he's earned that opportunity, but right now we have to continue to play the guys that are playing well. I liked his response, I thought he had a better second half of the game, he's just trying to find his game.
I didn't love his game or what we were seeing, I didn't love a lot about our first period, but he's had a tough start to the season and thought that him sitting for a while would give him and our team a little jolt and I did like what I saw when he came back out and I was just gonna see how he was playing, how he was competing and skating and if I saw an uptick in his play I was gonna continue to play him, if not, he was gonna continue to sit. That is really what it came down to." – David Quinn, on 3/4/21, moments after the Rangers 6-1 dismantling of the New Jersey Devils. In the second period of this game, DQ stapled the headcase known as Mika Zibanejad to the bench, only allowing Mika back on the ice once the Rangers took control of the game. Of all Ranger forwards, Zibanejad received the second least amount of ice time tonight, only playing 13:04. Only Phillip Di Giuseppe (11:45) played less.
"No offense to you guys, but I'm sick of hearing that narrative." – Chris Kreider, also on 3/4, while talking about Mental Mika's season with the NYR beat reporters. While I commend Chris Kreider for acting like, and speaking like a captain, in his verbal defense of a teammate; I'm left to ask you here – how is this a narrative? Mika hasn't scored goals this season. That's a fact. Another fact is that Mika was picking splinters out of his ass in the second period, which is why the media had to ask Kreider about Mika in the first place. (Of note, the NYR beat reporters continued to ignore the Rangers applause of Gov. Cuomo. Funny how that works. After all, you know that the Ranger beat reporters would've been foaming at the mouth, had the Rangers sent out a tweet applauding Donald Trump!)
---
Greetings and salutations everyone and welcome to another blog here on BlueCollarBlueShirts.com. Is this team jinxed? Is there some sort of Swedish voodoo curse bestowed upon them? While there have been some full-blown celebrations after Ranger wins this season, albeit very rarely; it feels like anytime that the Rangers win, something overshadows that victory. This would be the case after this 6-1 pounding of the Devils.
In a game that started poorly for the Rangers, by the time the final horn went off, the Rangers had downed the Devils by a final score of 6-1. There were a lot of great things that happened in this game for the Rangers. Kreider picked up his second hat trick in a span of five games. Alexis Lafreniere picked up two points, behind both a goal and an assist. Ditto Pavel Buchnevich, who had another two-point game. Ryan Strome, with two assists, had another two point game this season. Brendan Smith, who continues to grow as a leader for these Rangers, picked up a goal. Ryan Lindgren, who is now being highlighted as one of the best defensemen in the league, picked up another assist, where in a "did you know" type of thing, he now leads all Rangers with even-strength assists. (9) Let's also not forget how solid the Rangers special teams were tonight, as the team went 4-4 on the PK and also picked up a PPG.
And of course, there was CZAR IGOR, who carried the Rangers in the first period and ultimately finished this game with 32 saves on 33 shots faced, with about 15 or so of these saves being showstoppers. However, Igor wouldn't finish this game, as he went down with an injury with 5:52 remaining in the game and with the Rangers on cruise control.
While I'll get into the full breakdown of CZAR IGOR's injury during the game recap/review portion of tonight's super-long manifesto, this latest news story is just another "Jenga" block on a Rangers season that looks like it could topple at any moment.
If there's ever been a "roll with the punches" season for the Rangers, it's this one. Whether it was the TDA stuff, the Panarin allegations, Kakko-19, Mental Mika, Trouba's injury or whatever other incident, injury or condition that you want to look at; this CZAR IGOR injury is just the latest news story to join the heap. And while we don't 100% know what happened to CZAR IGOR, it didn't look good and you would have to think that CZAR IGOR may be out for a bit.
While the Devils do suck and have a ton of issues right now; a 6-1 smackdown, in favor of the Rangers, is something to be happy about. If you forget about the first period, this win was almost as good as any. (I'd still put the beating over the Bruins as the top win of the season. To me, tonight's win is the fourth best win of the season, behind the wins over the Bruins, Capitals and Islanders.)
There are so many positive things to talk about tonight, which unfortunately, will be overshadowed a bit moving forward, due to the CZAR IGOR injury. While Alexandar Georgiev is a suitable replacement, if Igor is to miss any length of time, it's not a good thing. After all, a Georgiev/Keith Kinkaid tandem isn't exactly the same as a CZAR IGOR/Georgiev tandem.
A 6-1 win should be an overwhelmingly positive thing. However, outside of CZAR IGOR's injury, Mental Mika, due to his lack of production, is once again grabbing headlines. (And for the 76786786789th time – Mika has been great on the PK, so at least he has that going for him.)
---
As I've been saying, as you've been saying and really, as many have been saying; it was my opinion that once Chytil returned and was 100% and if Mika was still struggling, then DQ should flip-flop them. Heck, I even said this again, while going back and forth with Ron Duguay (more on him soon) on Twitter, during the first period tonight:
Is it worth flip flopping Mika and Chytil? Maybe Mika would do better against third liners. Something has to give here.

— BlueCollarBlueShirts (@NYCTheMiC) March 5, 2021
With Mika looking god awful tonight, DQ would do just this, benching Mika for over a span of ten minutes in the second period, while double-shifting Filip Chytil. However, since this was only Chytil's second game back, DQ would then put Mika back into the game, as you could see that Chytil didn't have the stamina for all of these extra shifts.
In what's been a new occurrence, in close games, and while on the power-play, DQ has relegated Mika to the bench. In tonight's game, Colin Blackwell was promoted to the first power-play unit. However, and in what's been a trend lately, once the game was out of reach for the Devils, and in the closing minutes of the game, Mika returned to the power-play, in an attempt to get him going. It was a failed attempt. You could also argue that Mika's failures led to the Igor injury, although admittedly, that comment may be a stretch.
The demise of Mika Zibanejad has been a story all season, but never as much so as it was tonight. Not only was Mika forced to ride the pine for long periods of time in this game, you also had Joe Micheletti and Sam Rosen talking about Mika's failures throughout the entire broadcast. The media was also forced to ask Mika related questions tonight, due to Mika's benching. And for the record, I don't blame any one of these people in their criticisms of Mika tonight. I would also like to say that I thought DQ showed some balls here, stayed true to his word and made the best decision for the front of the Rangers jersey in this game, while not worrying about the back of one singular Rangers jersey.
As stated previously, no one knows how to solve Mika's issues right now. If someone did, they'd have a job with NYR at the present time. I still contend that Mika needs a sports psychologist/psychiatrist, because what else can you do? Put rabbit feet in his gear? Sew a shamrock into his glove? Lend him a lucky penny? And I will also state that it's finally time to shave that hippie hair he has on his dome, because Mika needs a change and any idea of change should be considered!
You can see all of this is weighing heavily on Mika right now, as DQ said in his post-game interview. I mean, look at this facial expression:
And while I don't want to dump all over Mika here, because after all, this was a 6-1 Rangers win over an opponent, that prior to tonight, was 2-0 against NYR this season; you have to talk about this. You can't ignore this like how the NYR media routinely ignores stories. (Still waiting for that Cuomo update Vince M.!)
I know I've said it before, and it's worth restating here – just imagine if Mika was given the "C" prior to this season? Thankfully this didn't happen, or we'd have 785675667856785678565 stories about how the captaincy is dragging Mika down.
---
Tonight's blog is a monster, so feel free to bust out your favorite beverage, get comfortable on the toilet, read this in intervals or do whatever you do whenever reading one of these 10,000+ word blogs! If you're new here, I just don't like doing 767867896896 short stories. I like to block out 2-3 hours and just roll. You won't find a better value for your one click! Plus – no ads!
To kick off tonight's blog (as if the previous 2000 words weren't enough!) I have a full recap/review of the latest episode of Ron Duguay's "Up in the Blue Seats" podcast for you. I know several of you have told me you scroll right past those reviews, but you're missing out if you're not listening and/or reading this segment. In today's episode, not only was the Larry Brooks segment once again newsworthy, but the banter between Duguay, Ken Daneyko and Mollie Walker was highly entertaining.
After finishing the podcast recap, I have some news and notes about two Ranger signings. Once wrapping up the news, we'll get into this Rangers vs Devils game, from Thursday night, which took place at "The Pebble" in sunny Newark, NJ.
However before getting into everything, of course, and as usual – the PLUGS segment!
Here are my last few blogs in case you missed them:
---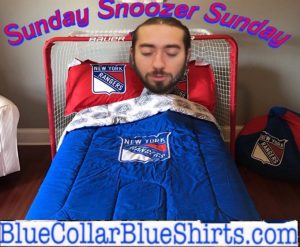 ---
---
---
On the morning of 3/4, the New York Post sponsored "Up in the Blue Seats" podcast returned, with New Jersey Devils legend Ken Daneyko as the featured interview. To listen to the show, click the link below:
Up In The Blue Seats Podcast: @RonDuguay10 & @MollieeWalkerr talk @NYRangers with @NYP_Brooksie & then chat with Mr. Devil @KenDaneykoMSG.

Had to ask Ken about memories being on "Battle of the Blades" with Ron 🤣

Apple: https://t.co/CoPsCon0SG
Spotify: https://t.co/lvERFSYu2j pic.twitter.com/A36cE9JBOE

— Jake Brown (@JakeBrownRadio) March 4, 2021
I know tonight's blog is a long one, so let's get right into the podcast recap/review.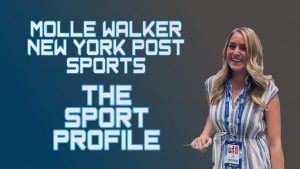 Mollie Walker opens up the show, where she says that the Rangers playoff hopes aren't looking that hot. You don't say! Walker says the Rangers lack consistency and how each big win is usually followed up by a disappointing loss. Walker then previews everything we'll hear here, during episode 46 of "Up in the Blue Seats".
After a few ad reads, including another ad for Cadillac, (maybe this show needs a #CadillacTrivia question too) Jake Brown does his intro. As previously mentioned on this site, for whatever reason, both Walker and Brown do intros on every episode, where they both kind of say the same thing.
With Daneyko as the featured guest, and with the Rangers set to play the Devils in their next two upcoming games (remember, this podcast was released before tonight's game) Brown introduces us to Duguay and Walker, calling them "two devils". I see what he did there!
Duguay starts off the show by wishing Brian Leetch a Happy 53rd Birthday. Duguay says he'd love to get Leetch back on the podcast. Duguay jumps right into the Buffalo game and talks about all the Jack Eichel rumors. Duguay says he didn't think Eichel played that well in that game. Duguay says he's happy to see that Chris Kreider is back and how well he's been playing as of late. I think Duguay will be extra happy after tonight's hat trick from CK20!
Duguay brings up a recent article Walker wrote, in her praise of Pavel Buchnevich. Walker said the Rangers win over the Sabres was highlighted by the Rangers top line, which includes Buchnevich. Walker says Buchnevich single-handedly gave the Rangers that 2-1 lead over the Sabres in the first period. Walker then talks about how some fans call Alexis Lafreniere a "bust" and how she doesn't buy any of that crap. She better watch out, or Sabres reporter Mike Harrington will block her on Twitter! (As talked about on a past blog, Harrington blocked thousands of Ranger fans after Lafreniere scored that OT GWG against the Sabres a few weeks back.)
Walker runs down all the usual talking points about Lafreniere and this odd season. Walker then recalls the recent Kreider quote, about how Lafreniere has seen more strange stuff and drama this season than Kreider has ever seen in his 10 year career. (The pandemic, the TDA stuff, Panarin allegations, etc.)
Walker says that Buchnevich has helped Lafreniere but that Zibanejad is still struggling. That's an understatement.
Duguay brings up how Lafreniere didn't have a training camp and preseason. Duguay feels that Lafreniere has a sense of calmness around him and it's just a matter of time before Lafreniere becomes a force. Duguay says since Lafreniere is a winger, he needs to rely on his center and right now, Lafreniere's center isn't living up to expectations.
Duguay brings up, that before the Sabres game, he said on social media how "tonight's the night for Zibanejad to break through". Duguay brings up Mika's assist to Buchnevich and then the turnover Mika forced to set up the second goal of the game. Duguay says as the game went along, Mika started to get all the bad puck luck and bad bounces again. Duguay predicts that Mika will bust through against the Devils. Jake Brown then jokes, saying how Duguay, as an encore, will soon start predicting winning lotto numbers. Walker laughs and adds how Duguay has said that Mika will break out during the last five games! This was funny, as even Duguay started to crack up.
Walker and Duguay, who as mentioned during the last few recaps on this site, continued to display their growing chemistry here, as Walker says that Duguay is trying to "manifest"/will all of this into existence, in regards to Mika finally breaking out. Duguay laughs, and says "words have power". Duguay then says he'll keep doing this until it happens. Walker responds with laughter.
Duguay says that Colin Blackwell is a diamond in the rough for the Rangers. Duguay says he likes Blackwell's game. Duguay says how it's impossible to ignore Blackwell right now and how Blackwell is now getting ink in the NY Post. Walker recaps what she recently wrote about Blackwell and talks about what Ryan Strome said about Blackwell. Walker says that Blackwell is serious and doesn't joke around, as this could be Blackwell's last chance at becoming an everyday NHL player. Walker says Blackwell wants a home in this league. Walker says when NYR first signed Blackwell, they signed him with the thinking that if it doesn't work out, they could expose him in the Seattle expansion draft. Now, Walker feels that the Rangers would be crazy to let him go.
Duguay says that the coaches notice a player that approaches the game as serious as Blackwell does. Walker adds that DQ already has, hence Blackwell's current status as one of the Rangers forwards in the top six. Duguay says Blackwell is prone to being bumped off the puck, as Duguay lends his critique of Blackwell's game. Duguay feels Blackwell will put it all together eventually and become more of a complete player.
And I have to reiterate this point – this is when this podcast is at its best, at least for me. Duguay has been there and done that, so I appreciate getting his perspective. I rather listen to Duguay break down and analyze players than a goalie who only played 46 games in the NHL.
Brown brings up the upcoming Rangers road-trip. Brown calls fellow producer Sarah McCrory "a loser", since she eats kale. That may have come off as rough to someone first listening to this show, but if you're a regular listener of this great podcast, you will get a laugh here. This quartet all get along and have fun busting balls with each other.
Brown says how the crew all loves talking about food and uses that comment to segueway into Walker's food choices at M$G. Brown brings up how Walker had a hot dog when M$G re-opened to the fans, and asks Brown what's her "condiment of choice". Hard hitting questions here!
Walker says how people gave her crap on Twitter after she posted a picture of her M$G hotdog and how she had no mustard on it. Walker says she doesn't like mustard. Blasphemous! (FYI: I consider Boars Head mustard to be the best mustard around!) Brown says he is a ketchup guy. This then spirals into a conversation about melted cheese. Duguay says as a Canadian, he has six bottles of ketchup in his fridge right now. On that note, as an Irish-American, I have six bottles of whiskey in my freezer right now. Update, I have four bottles of whiskey left, after writing this tome tonight!
(Another fun fact here: ketchup is made differently in Canada than it is made here in the US, as in Canada, they use real sugar. I only know this because my buddy BORGATA RAY is a huge ketchup guy/foodie and whenever we go to Canada, he loads up on Canadian ketchup while I load up on 99 Whisky!)
And yes, this kind of talk is exhibit #78678678687679679 of why this is the weirdest season ever!
Walker then talks about the upcoming meal she will be having at the Rangers/Devils game in Newark, NJ; you know, Hockeytown, USA. Walker says she's been told that the Devils are serving sandwiches, salads, chips, cookies and a bottle of water. Riveting! Walker says she rather have pretzels and hotdogs at MSG. I guess she's a cheap date!
In an update to last week's show, Duguay didn't come up to NY for the 3/2 game. Brown says that the next NYR home game is on 3/15 and maybe Duguay will return during the next Rangers home-stand. This then wraps up this segment, as Larry Brooks hops on the horn. (It would've been interesting to hear Larry Brooks break down the hot dog scene at M$G – maybe next episode!)
Walker immediately asks Brooks about the Jack Eichel to NYR trade rumors. Brooks believes there is something to those rumors and how the Rangers do have interest. Brooks says you just can't get by without a top centerman in this league and how the Rangers brass knows this. Brooks says over the off-season, he heard the Eichel rumors, but didn't put anything into those rumors, due to the salary cap. (Eichel makes $10M+ a season.) Brooks brings up how Zibanejad will be up for a new contract at the end of the 2021-2022 season and how prior to this season, Zibanejad would've been in line for a raise. Now, that doesn't seem to be the case.
Brooks says he doesn't see Zibanejad with the Rangers beyond the 2021-2022 season. Brooks says the Rangers are weak down the middle and that statement applies throughout the organization. Brooks says Zibanejad's issues have only highlighted this fact. Brooks says Strome and Chytil are most likely not #1 centers. Brooks says the one good thing about Eichel's huge deal is that it lasts for five more seasons, so if Eichel is traded, that team won't have to worry about contract negotiations or anything like that.
Brooks says that Eichel would be the best possible solution for the Rangers center depth issues. Brooks mentions that Barkov from Florida could be an option too, but he thinks Eichel is more likely. Brooks, like anyone with a brain, doesn't see the Rangers giving up some sort of huge haul to Buffalo, in exchange in a potential trade for Eichel. Brooks reiterates he doesn't see the Rangers giving up five assets for a guy making $10M. Brooks feels this same logic applies to the Kings as well, a Kings organization that has a deep asset stockpile like NYR.
Duguay says watching Eichel play on Tuesday night was a huge disappointment. Duguay says he feels that if Eichel really wanted to come to the Rangers, Eichel would've done a better job of showcasing himself. Duguay says he didn't see a whole lot in Eichel. Brooks says he agrees. Brooks then brings up all the issues that are going on in Buffalo and how none of their stars (Eichel, Skinner, Dahlin, etc) or free agent signings (Hall, Staal, etc) have worked out. Brooks feels that the Sabres stink so much right now, that it's hard to get a true read on Eichel.
Brooks brings up how DQ has a positive relationship with Eichel and that one bad game won't deter the Rangers here, if they do want to make a play for Eichel.
Walker then asks Brooks about the Rangers new top line, mentioning how she likes it. Brooks says Lafreniere needs to play with the top six. Brooks says Lafreniere is starting to flourish a bit. Brooks brings up how Lafreniere is maturing too. Brooks says he's interested to see what the lines are once Panarin and Kakko come back. Brooks says he just wants to see Chytil with either the first or second line, in order to see what the Rangers really have with him.
Duguay says he's interested to see how Chytil will do too in that role. Duguay brings up how Chytil possesses a lot of speed. Duguay then switches gears and brings up Ryan Lindgren. Duguay says how Lindgren is a true hockey player. Brooks says Lindgren has a snarl. Brooks says Lindgren and Fox are a great pairing. No shit!
Brooks continues to rave about the Lindgren and Fox pairing and their history together. Brooks calls them a "match pair". Brooks compares Lindgren to Jeff Beukeboom, which is high praise. Brooks wonders if Lindgren needs protection, like Messier once had with Graves. That seems like a stretch and those two situations that aren't alike.
Brooks brings up how the Boston scouts were wrong about Lindgren, as they thought Lindgren would be a marginal player, only to become a huge force as a top pair defenseman for the Rangers.
This then wraps up the Brooks segment, as Kenny Daneyko then joined the show.
Walker runs down all of Daneyko's career and his current role as a Devils broadcaster. Walker says she feels like the Devils have taken some positive strides this season. Daneyko says it's been a topsy-turvy season and is of the opinion that the Devils have a good collection of young talent. Daneyko feels that the top teams in the division have settled in a bit and it has cost the Devils in recent games. Daneyko feels the future looks good, but this is still all a learning process for the Devils.
Walker asks Daneyko about Jack Hughes. Daneyko says that Hughes is so young and sometimes expectations aren't fair. (Sound familiar?) Daneyko says Hughes came out the gate hot this season, but while he's struggling now, Daneyko sees progression in Hughes. Daneyko says he can see Hughes becoming a man, but that we're still a while away from seeing the peak of Hughes.
Duguay says the Rangers think they can be a playoff team, but going into Thursday's game, were 0-2 against the Devils this season. Daneyko and Duguay say that this is still a heated rivalry and how the Devils come up to play whenever the Rangers are the opponent. Daneyko brings up the Devils success against Boston and how you never know what you're going to see out of them. Daneyko says he would just like to see more consistency out of the Devils.
Daneyko brings up how great Mackenzie Blackwood has played against the Rangers this season. Walker said at one point, Blackwood was the best goalie in this tri-state area. Daneyko says Blackwood hasn't hit his ceiling yet, but he's been terrific so far. Daneyko says he thinks Blackwood could be long-term for the Devils, like Shestyorkin (NYR), Sorokin (NYI), and Hart (PHI).
Jake Brown jumps in, and asks Daneyko about "Battle of the Blades", which was a Canadian TV show that both Daneyko and Duguay appeared on. Daneyko laughs and says it was a lot of fun. Daneyko mentions how nervous he was during all of it. Daneyko said the show was a huge ratings success. Walker then cracks everyone up, asking how many figure skaters did Duguay ask out? Daneyko said he heard things, but he was oblivious to all of it. Duguay was laughing hard here too. Again, another example of Walker and Duguay showing off their chemistry and busting each other's chops here.
Duguay says at the time of this show, he was happily married to Kim Alexis, but that he has eyes too. Duguay runs down his memories of the show and has a laugh about Daneyko's tight top during the figure skating competition, mentioning Daneyko's chest hairs popping out of the shirt. Daneyko said that shirt may have effected his lung capacity. This is all fun stuff.
There was no way to top these "Battle of the Blades" stories, so Walker and Duguay wrap up with Daneyko here, but not before Daneyko gives Duguay a warning, saying "don't tell any stories out of school!"
This then concludes the show.
All in all, another solid showing from the "Up in the Blue Seats" crew. While I always encourage everyone to check out whatever Ranger endeavors are out there, it is my opinion, that of all the news sites that sponsor Ranger podcasts, "Up in the Blue Seats" is the best, and by far.
When it comes to all NY Rangers related podcasts in general, "Up in the Blue Seats" and "The Blueshirt Underground Show" remain my favorites. And since I'm bringing up BSU here, this past Wednesday night, on 3/3, BSU returned with a new episode. You can watch it here:
Let's now get into the news and get through it quick.
---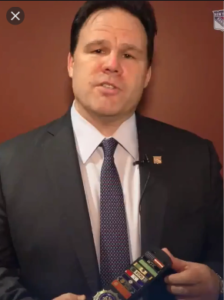 Prior to tonight's game, the Rangers announced that they have come to terms with two defensemen, in Braden Schneider and Mason Geersten. Schneider is the big fish here, as he was one of the Rangers first round picks of the 2020 NHL Draft, as the Rangers selected Schneider 19th overall.
Here is the Rangers press release on the Schneider signing, courtesy of: https://www.nhl.com/rangers/news/rangers-agree-to-terms-with-defenseman-braden-schneider/c-322077354
The New York Rangers announced today that the team has agreed to terms with defenseman Braden Schneider on an entry-level contract. Schneider's contract begins at the start of the 2021-22 season.

Schneider, 19, skated in two games this season with the Hartford Wolf Pack of the American Hockey League (AHL), registering one assist and a plus-two rating. He made his AHL/professional hockey debut on Feb. 7 vs. Bridgeport, and he tallied his first career AHL/professional hockey assist/point on Feb. 11 at Providence. Schneider will begin his junior season with the Brandon Wheat Kings of the Western Hockey League (WHL) on Mar. 12. He was named Brandon's captain for the 2020-21 season on Feb. 18.

The 6-2, 210-pounder has skated in 185 career WHL games over parts of four seasons (2016-17 – 2019-20), all with Brandon, registering 16 goals and 72 assists for 88 points, along with a plus-32 rating and 84 penalty minutes. Schneider was selected to the WHL Eastern Conference's First All-Star Team in 2019-20, and he established WHL career-highs in several categories during the season, including assists (35) and points (42). He ranked first among all WHL draft eligible defensemen in assists and points during the 2019-20 season. Schneider was named the winner of Brandon's Mike Adamski Hardest Working Player Award last season. He made his WHL debut as a 15-year-old during the 2016-17 season, and he has posted a plus-nine rating or better in each of his three full seasons in the WHL.

Internationally, the Prince Albert, Saskatchewan native has represented Canada in several tournaments. Most recently, Schneider helped Canada earn a silver medal at the 2021 IIHF World Junior Championship, as he registered three points (one goal, two assists) and a plus-eight rating in six games in the tournament. He also helped Canada win a gold medal at the 2018 Hlinka Gretzky Cup, and he was named one of the Top Three Players on his Team while representing Canada at the 2019 IIHF U18 World Championship, as he recorded three points (two goals, one assist) and a plus-nine rating in seven games. Schneider also served as the captain for Canada-White at the 2017 World U17 Hockey Challenge.

Schneider was selected by the Rangers in the first round, 19th overall, of the 2020 NHL Entry Draft.
In addition, here is some detailed contract information, on both the Schneider and Geersten signings, courtesy of @PUCKPEDIA :
As prev. reported, with Schneider's Birthday, not signing his ELC w/ #NYR prior to Dec 31/20 means the contract cannot slide. A similarly drafted player with similar birthday, Connor Zary #Flames, signed before Dec 31/20 and his contract can slide twicehttps://t.co/hSJuE3Suqb https://t.co/1dhLcFbd09

— PuckPedia (@PuckPedia) March 4, 2021
The #NYR signed 25 y/o D Mason Geertsen to 2 year deal:

20-21: $700K NHL, $100K Minors
21-22: $750K NHL, $125K Minors

Cap Hit $725Khttps://t.co/cnGwZIqrsV

— PuckPedia (@PuckPedia) March 4, 2021
We're almost up to the game recap/review. Three more quick segments to go!
---
At 11:00am, eight hours before puck drop, both Kaapo Kakko and Jacob Trouba practiced with the Rangers. As talked about last blog, Kaapo Kakko wasn't ready to return tonight, as he hadn't skated/practiced in nearly two weeks. It's thought that Kakko may return on Saturday. We'll see.
While we still don't have an update on Artemi Panarin yet, Trouba, wearing a non-contact jersey, is back practicing with the team, where it's thought that Trouba will return to the team ahead of schedule. Pretty impressive, as prior to Trouba returning to practice, it was thought that he may miss up to six weeks worth of games. At the present time, it's now looking like that he'll return after only missing three weeks worth of games.
As a result of all of this, David Quinn announced that his line-up for this game, with the Devils, was going to be the same as the line-up DQ used during the win over the Sabres. (Again, and not to do the pat on the back thing here, because this was all obvious – I predicted all of this last blog. I'm sure you guys did too.)
For those who may need a refresher, here was DQ's line-up tonight:
As noted at the top of this blog, DQ would change up his lines in the second period.
GAMBLING SEGMENT time. Here's what I said before the game:
Season over-under record: 9-10-1

Another tight line of -5.5 tonight, where we will see CZAR IGOR v Blackwood. I see a repeat of Tuesday night, another 3-2 #nyr win. Igor will give up one "how that happen?" goal, while the Rangers take advantage of a struggling #NJDevils team. pic.twitter.com/xbhNNf3ECg

— BlueCollarBlueShirts (@NYCTheMiC) March 4, 2021
I got nearly everything right tonight, except the thing that mattered the most – the final score! With seven total goals in a Rangers romp, the OVER hit tonight. My record now drops to 9-11-1 on the season, where really, I don't mind losing here if the Rangers are going to win like this! In this season, I'll take an 0-56 record if the Rangers are going to blow out every team in their way!
Finally, let's get into the BOX SCORE of tonight's huge win. The following information and graphics come courtesy of ESPN.com.
SCORING: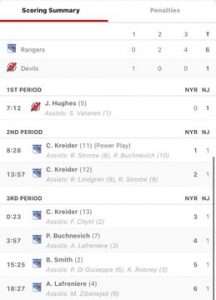 PENALTIES:
GOALIES:
| | | | | | | | | | | |
| --- | --- | --- | --- | --- | --- | --- | --- | --- | --- | --- |
| SA | GA | SV | SV% | ESSV | PPSV | SHSV | SOSA | SOS | TOI | PIM |
| 15 | 4 | 11 | .733 | 11 | 0 | 0 | 0 | 0 | 43:57 | 0 |
| 4 | 2 | 2 | .500 | 2 | 0 | 0 | 0 | 0 | 15:56 | 0 |
| | | | | | | | | | | |
| --- | --- | --- | --- | --- | --- | --- | --- | --- | --- | --- |
| SA | GA | SV | SV% | ESSV | PPSV | SHSV | SOSA | SOS | TOI | PIM |
| 3 | 0 | 3 | 1.000 | 3 | 0 | 0 | 0 | 0 | 5:52 | 0 |
| 33 | 1 | 32 | .970 | 28 | 0 | 4 | 0 | 0 | 54:08 | 0 |
TEAM STATS: (Take note on how the Devils destroyed the Rangers in every pertinent stat, except the stat that matters the most – the final score. The Rangers once again had another poor SOG total tonight, but with weak Devils goaltending, the Rangers scored 6 goals off of 19 shots!)
---
John Giannone was the MVP of the pregame show today, highlighting real stats about Ryan Lindgren, such as how Lindgren leads the team in even-strength assists this season and how Lindgren has drawn more penalties than any other defenseman in the NHL today. Vally replied with stories about his crappy career again.
No joke, three times throughout this broadcast, Vally brought up his legendary HOF 46 game career and how he played in Russia. Is there anyway Nazarov and Putin can focus their attention on this seven foot doof and give us back Panarin?
Another real stat that Giannone gave us, as compared to the fake news stats Vally routinely makes up on these broadcasts, is that the Rangers have drawn 4.79 penalties a game – tops in the NHL. Just imagine if Mika could've scored on just 10% of those power-plays. If he were able to during this seeason, the Rangers would have a playoff spot right now.
After stomaching 30 minutes of Vally, we finally went to Sam and Joe in-studio, as for whatever reason, they weren't allowed to call the game from an arena that's ten minutes away, despite the MSGN synergy among the Rangers and Devils. After the way Sam bumbled through the last Rangers/Devils broadcast (Blackwell/Blackwood) I was kind of expecting this exchange:
"Oh Joe…. we're in New Zealand Joe!"
"We're in Newark Sam."
"Pardon me Joe!"
"Newark is FABULOUS. Getting carjacked while trying to buy a bag of H with Artie Lange is FABULOUS. A hail storm of bullets is just FABULOUS!"
Unfortunately, Micheletti wouldn't be able to say his signature word of "FABULOUS" in the first period, as the Rangers came out flatter than a 1990's bottle of Crystal Pepsi.
---
After the MSGN missed the opening face-off, as they were too busy running commercials, where we even got a commercial of Jessie Pinkman plugging some gambling outfit; (you would think he wouldn't need this money, you know, with all that money he made through meth in "Breaking Bad") we began 20 minutes of misery.
1:28 into the period, Jack Hughes almost scored, as he hit iron. With the Rangers looking disinterested, the Devils would come at the Rangers all period. This entire first period reminded me of that quote from CZAR IGOR last year, where he said something like, "I like to face a lot of shots." Well he got his wish today.
Igor would be forced to make a ton of saves from in and around his paint. After stopping Palmieri from nearby, Igor would then stop Subban from the circle to the right of Igor. As the Rangers top line struggled, the bottom six would stand out, through their hard work and effort in this period. I think people will forget this fact, as a result of the final score and who the goal scorers were. However, don't let this slip by you – the bottom six held down the fort for the Rangers in this first period. Also standing out here was K'Andre Miller, who blocked shots and broke up plays with his stick all game.
Rosen, who I thought called his best game of the season, which is impressive, considering all the non-traditional last names on the Devils, brought up how the Rangers and Devils are the two worst face-off teams in the NHL. By the end of the game, the Devils nearly doubled-up the Rangers at the dot. Not good. This stuff won't work against better teams.
Usually during recent broadcasts, Sam and Joe wait until at least the second period to tell us how much Mika sucks. Tonight, they did it seven minutes into the broadcast, after Igor stopped Vatanen. Twelve seconds later, Jack Hughes scored. 1-0, bad guys. Thankfully, this would be the lone Devils goal of the game, as eventually, the Rangers would score six consecutive goals.
This goal here was fluky. Vatanen blasted a puck off of the back boards,where the puck took a bounce right to Hughes, and Hughes, while one-on-one with Igor, beat Igor. I saw some people blaming the Rangers skaters for a lack of coverage here, but this was just a play where freaky boards gave a team a fortunate bounce. Later on, the Rangers would get one themselves.
For whatever reason, AFTER YEARS OF HAVING EVERY SINGLE FATHER FINKIN' EXCUSE IN HIS "HENRIK LUNDQVIST EXCUSE ROLODEX", excuses such as alien invasions, the o-zone layer, the female Ghostbusters, Elian Gonzalez, the ghost of Cyclone Taylor, sun glares reflecting off of Rosen's bald spot, a defective "My Shiney Hiney", Bin Laden, long CVS receipts, the fans, bad WiFi leading to buffering issues on Neflix and "Readers Digest" magazine – Micheletti blamed Igor for this goal. Not a peep about lively boards. No talk about puck luck. Nothing. Micheletti said this was all Igor's fault and would continue to blame Igor for the score as the game continued. This was not FABULOUS.
Micheletti would also act like that the game was over here, which in his defense, I could understand, as the Rangers had 1 SOG in the first ten minutes and against this shitty Devils squad.
Also of note, for whatever reason, the Devils, who had 1800 fans in attendance, were pumping in fake crowd noise. You think that would deter fans from cheering, since they were being drowned out by this artificial noise.
With 9:45 to go, the Devils hit iron again. Between the iron and all the saves Igor made, this game really could've been 4-0 or 5-0, but all Micheletti could focus on was the goal Igor gave up, despite Igor making a ton of huge saves, clean saves at that, (no rebounds) throughout the period.
In perhaps the best Rangers possession of the period, Fox would send two pucks Blackwood's way and Blackwood would then deny Lemieux on a rebound. It was also at this point in the game where you were checking to see if #93 was injured, as he was barely noticable.
As the Devils kept marching into Igor's paint, Igor would make another save, this time on a backhanded try from Zacha. The Devils were already out-shooting Rangers here at a 3:1 ratio, as the SOG were 12-4, in favor of the Devils, as Igor routinely flashed cow and made glove saves.
With 4:29 remaining, Filip Chytil received a soft call, being penalized after a collision with Miles Wood. Rooney and Howden, as they did all game, stood out as huge penalty killers here, even though Igor made two monster saves during this Devils PP as well.
After the Rangers PK did their job, the Devils went on a 4 vs 2 odd-man rush, where they fancy passed themselves out of getting a SOG. This was vintage Buchnevich here!
As the period concluded, the score remained 1-0. The Devils were out-shooting the Rangers 15-6 and were winning the battle at the dot 14-7. As a result, the "FIRE DQ" crowd were up in arms. They'd eat their words by the time this game was over, but needless to say, this was a terrible period and against a horrible team. Fortunately, things would change.
---
After our "SECOND PERIOD, WHAT DO YOU LOOK FOR HERE JOE?" comment from Sam Rosen ("How about some life, ya jerky fruitcake?") we kicked off the second period.
While it took a few shifts for us and for Micheletti to notice this, Mika Zibanejad would be benched for the first ten minutes of the period. It worked. And as you know by now, I 100% support this decision by DQ, as DQ holds Mental Mopey Mika accountable. As Micheletti accurately said, DQ has to answer to 19 other players on the Rangers and if Mika is dragging them down, it's time to bust out the scissors and cut up that free pass, like a store clerk cutting up the credit card of a derelict.
After Igor stopped Palmieri from his paint, and after the bottom six started off the period, the new first line came on the ice, with Chytil being flanked by Buchnevich and Lafreniere. Micheletti went into heel Micheletti mode, and it was entertaining, as he ripped Mika a new asshole.
As we got past the five minute mark of the period, CZAR IGOR made a big dick save on Wood. (I know Linda notices this joke!)
After Smith blocked a shot on Zacha, Buchnevich got the puck, where he just missed a streaking Chytil, akin to a QB overthrowing a reciever by six inches.
With 12:08 remaining in the period, Palmieri put the Rangers on the power-play after slashing Chytil. It was here where Mika's benching was really noticable, as he didn't come out for the power-play, a PP that started after a commercial break. (Meaning that the players had three minutes to rest here.)
Not even forty seconds into the power-play, Chris "CAPTAIN" (oh boy!) Kreider tied it up:
Go ahead and watch Chris Kreider's hat trick all night. You can thank us in the morning. 🎩🎩🎩 #NYR #LGR pic.twitter.com/wF1KjcZVfv

— Rangers on MSG (@RangersMSGN) March 5, 2021
Of note, the above clip shows all three Kreider goals from this game. Since these blogs take a second or two to load as is, I'm just using this clip, rather than posting three separate clips of Kreider's hat trick. In any event 1-1, as after a perfect pass from Ryan "HE ONLY PLAYS GOOD IF PANARIN IS WITH HIM" Strome, Kreider easily cashed in, as Blackwood had no chance here.
Also of note, while he doesn't get an assist here, Adam Fox set up this goal after a great play in the defensive end, where he got the puck to Buchnevich and where Buchnevich then sauced the dish over to Strome.
With Chytil double-shifted and with CZAR IGOR denying all Devils, Mika would finally return to this game with about 9:30 remaining in the period. Right away, Igor would then stop Zacha and Butcher.
With 6:03 remaining in the period, Ryan Strome blasted a puck wide. The puck took a bounce off of the boards, where Lindgren grabbed it from behind the circle. Lindgren, who has been more offensive-oriented lately, blasted the puck, where the puck deflected off of Kreider and beat Blackwood. 2-1, GOOD GUYS!
This goal was somewhat similar to the Hughes goal, where this time, the Rangers got a break after a shot that went wide. The funny thing is that Strome got an assist here. You know what they say – GOOD THINGS HAPPEN WHEN YOU SHOOT WIDE! (I couldn't even type that out with a straight face!)
Just as we hit five minutes remaining, during a Devils crash at the net, Hajek cross-checked Yegor Sharangovich. I didn't mind this penalty, as you had three Devils swarming Igor and Hajek did his best to clear the crease. With the way that the Rangers PK has been playing, you can accept a penalty like this.
After Hughes just missed on a shot that would've tied the game, Brett Howden blew by three Devils while short-handed. I believe Howden is Eddie G.'s, of BSU, favorite player!
With the Rangers getting their kill, Lemieux hit Subban. Subban went down, but wasn't hurt. Subban gave him a pat on the back, as Lemieux went over to apologize. This seemed out of character for Lemieux!
As we got the horn to signal the end of the second frame, the Rangers were still up 2-1. This was impressive considering the Devils were ahead of NYR in both the SOG and face-off stats, by a total of 23-12 and 26-11, respectively. However, this was one of the rare Ranger games where the Rangers were dominating the special team game, as they were 2-2 on their PK and 1-1 on their PP. Conversely, the Devils special teams were 0-3.
---
Throughout intermission, all I could talk about was how I wanted to see a Kreider hat trick. 23 seconds into the period, we got just that, as Chytil created a turnover and Kreider easily made short work of Blackwood. 3-1 GOOD GUYS!
Just three minutes and change later, Lafreniere made a crisp and sweet ass pass to Buchnevich:
Buchnevich makes it 4-1 and Lafreniere extends that point streak. pic.twitter.com/6TujoDVhOa

— Rangers on MSG (@RangersMSGN) March 5, 2021
4-1, GOOD GUYS. The blow-out was on, and NO ONE, and I mean NO ONE, expected this after the first period the Rangers had in this game. Of note, after this Buchnevich goal, Lindy Ruff pulled Blackwood here, replacing him with Aaron Dell. For what it's worth, I'd hardly find Blackwood at fault here.
From this point, all you could do was clock-watch and hope to get out of Newark with a win. With the Rangers sporting a three goal lead, Mika was back to playing regularly but that didn't stop "Black Hat" Micheletti from pouring on his criticism of Mika; criticism that's warranted, deserved and accurate.
At the 4:11 mark of the period, frustration set in on the Devils, as McLeod picked a fight with Brendan Smith. McLeod had the jump on Smith here, but as usual, Smith, who I've been telling you is emerging as a veteran leader, (I wouldn't be opposed to bringing Smith back next season; albeit for a much cheaper rate than he's getting now) fought valiantly.
As the Rangers dominance continued, I commented on social media that despite Kreider's three goals, it was the first period effort of CZAR IGOR that should be on everyone's minds. Later on, CZAR IGOR would be on everyone's mind.
With 12:58 remaining in regulation, Lindgren was boxed for hooking Maltsev. The Rangers PK, including one save from CZAR IGOR here, once again killed another Devils PP with ease.
Right after Lindgren got out of the box, Lemieux was boxed with 9:26 remaining in regulation, after being assesed with a roughing call on Vatanen. This would be the most impressive NYR PK yet, from a hard working and blue collar perspective.
During this Rangers PK, the Devils had the puck for 90 seconds, where the Rangers would block 5-6 shots and with a three goal lead. Howden would finally clear the puck and the Rangers would go on to kill the fourth Devils PP of the game.
With 6:54 remaining, McLeod accidentally tripped up CZAR IGOR. This was 100% an accident, as you could see McLeod trying to avoid contact, but the contact was inevitable. Of note, I don't think this play had anything to do with what happened next.
As the Rangers started off their power-play, Mika was out there, since the Rangers had the big lead and because this game was almost over. It could be a stretch to blame Mika here, but this is what happened next.
Mika, as usual, would go wide on a one-timer that was just brutally bad. The Devils would then go on a two-on-one short handed breakaway, where Severson went high with a puck. Igor, while trying to make a save on this odd-man rush, then collapsed:
#NYR Igor Shesterkin was helped off the ice in tonight's game against the #NJDevils Below is what actually happened. Would imagine, with that type of extension from post to post it's going to be a groin injury. pic.twitter.com/rA0RB5BWiv

— Hockey Hound (@HockeyHoundShow) March 5, 2021
I'm not a doctor. You may be aware of this fact. I don't know what happened to Igor here, but all we know for now is that this was a non-contact injury. I've seen people speculate a back injury, a groin injury, a MCL or ACL injury and other things. I'm just here to say I don't know what it was. All I know with 100% certainty, is that Igor couldn't put any weight on his right foot, as PDG and Buchnevich had to assist Jim Ramsay in getting Igor off the ice. Once in the tunnel, Igor was limping like Peg Leg Pete.
As I predicted when this happened, I didn't think we'd get any information out of the Rangers regarding this injury after the game. We will find out Friday about how severe this injury is. For right now, DQ just said it was a "lower body injury", which could mean anything.
While I'm hoping for the best, and hoping that this is just a minor thing; based on Igor's reaction and the way he left the ice, this looks to be serious. Again, we'll know the story tomorrow and from there, we can react to the news.
As a result, with 5:52 remaining, Georgiev put on his bucket and finished out the game, where he would make three stops on all three shots that he faced.
Obviously, Rangertown, USA is in state of shock, as nerves flow as we await the injury update on Igor.
At this point in time, and with the Rangers up 4-1, all you could think about was Igor; which truth be told, kind of dampened spirits as Brendan Smith would score a goal with 4:35 remaining (5-1, GOOD GUYS) and Alexis Lafreniere would pick up the first multi-point game of his career, after scoring this goal with 1:33 remaining:
LAFRENIERE makes it 6 with a sick wrister pic.twitter.com/RIkh4J30QY

— Rangers on MSG (@RangersMSGN) March 5, 2021
6-1, GOOD GUYS, as Mika Zibanejad picked up an "A-Rod" assist here. However, it was tough to go crazy over these two late goals, as all you were thinking about was Igor. Or maybe I should say at least I was. As I said at the top of this blog, there always seems to be something. That said, it shouldn't be lost that Smith continues to provide offense and that Lafreniere is motoring and progressing nicely. Father Fink the Fire DQ crew!
6-1 would be your final, where we should be going nuts about this big win. Instead, Igor is on our minds.
I also want to make two more points here – this game started to turn in the Rangers favor, the second when we all realized that Mika was benched. I don't know if the team took Mika's benching as a kick in the seat of their pants or what, but you saw a much better effort out of NYR in the second period, which helped catapult the Rangers to a win.
My second point here is, and cross your fingers, perhaps that Devils win over the Rangers two weeks back, a Rangers loss that set off fires, misery and "EFF THE WORLD" feelings, will be the turning point of the season, when we look back at all of this with hindsight.
Think about it, right after that loss, Kreider scored a hat trick against the Flyers. Then, right after, the Rangers got their biggest win of the season over Boston. Now, the Rangers are on a two game winning streak, admittedly against bad teams (WHO THEY SHOULD BEAT ANYWAY) and will now look to go on their first three-game winning streak of the season, come Saturday afternoon, against these same woeful Devils.
---
We'll find out more about Igor on Friday. However, whatever the case, I expected Georgiev to start against the Devils on Saturday, prior to tonight's game being played. After all, during the past two weeks, DQ has alternated his goalies, when having played a game on a weeknight, followed by a weekend matinee start. In addition, with the Rangers playing their first back-to-back games of the season this weekend, I thought Georgiev would get the "sandwich" start on Saturday, after Igor played tonight and with the thinking that Igor would then go on Sunday vs Pittsburgh.
If Igor is to miss any time, a lot of pressure will fall on the shoulders of Georgiev. Maybe I'll do a quick blog tomorrow if Igor is out for any length of time, but if Igor is out, I would expect Georgiev to get both starts this weekend, as Kinkaid (third goaltender on the depth chart) hasn't had any game experience this season.
UPDATE: as I was about to hit publish on this blog, the news of the passing of Wayne Gretzky's father, Walter Gretzky, has been made public. Walter Gretzky was 82 years old. In response, the Rangers released the following statement:
If you haven't already, subscribe to this blog for the next update:
---
I might be back tomorrow. If not, see ya Saturday after Rangers vs Devils Part IV. This is one of the rare times I'm happy about a matinee game, as the UFC has an amazing PPV line-up on Saturday night! What a great day of sports!
Until then, and as always here, thanks for reading and…
LET'S GO RANGERS!
Sean McCaffrey
BULLSMC@aol.com
@NYCTHEMIC on Tweeter
Follow the BlueCollarBlueShirts.com Facebook Group by clicking this link: https://www.facebook.com/groups/1564026407193056/