Greetings and salutations everyone and welcome to another blog here on BlueCollarBlueShirts.com. It's time to "Fil" out your Ranger line-up cards. Har-har-har! Man, was that a bad joke.
On Thursday 2/25, Ranger fans finally got something positive to talk about, as it was revealed that Filip Chytil will be returning to the roster any day now. Speaking of the word "positive", we also found out that Chytil contracted COVID-19 while he was on the injured reserve list. However, at this time, Chytil is now off of both of the NHL COVID-19 and Injured Reserve lists and could be back in the line-up, as soon as Friday night.
In tonight's blog, I'll have all the latest on Chytil's return, his interview with the media and all the other latest news and notes from Rangerstown, USA. In addition, I'll kick off tonight's blog with a recap/review of the latest episode of Ron Duguay's "Up in the Blue Seats" podcast, with this newest episode being perhaps the strongest entry of season two. The interview that the podcast did with Dan Carcillo is well worth going out of your way to listen to.
After the podcast recap and talking about all of the latest Rangers news, I'll close tonight's blog by looking at the Rangers opponent for the next two games, in the first place Boston Bruins.
However, before getting into everything, as usual – the PLUGS segment. Here are my last few blogs in case you missed them:
---
---
---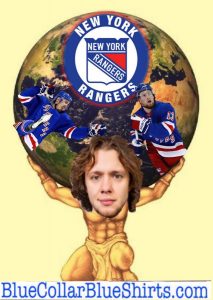 ---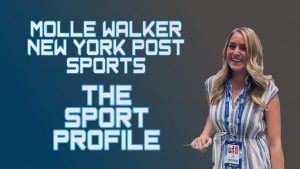 On Thursday afternoon, around 3PM, "Up in the Blue Seats" released their newest episode of their podcast. You can listen to the show by clicking the link below:
Up In The Blue Seats Podcast: @RonDuguay10 & @MollieeWalkerr talk about the Artemi Panarin saga with @NYP_Brooksie and chat with former Rangers winger @CarBombBoom13

Apple: https://t.co/VUY96Ti2RC
Spotify: https://t.co/5EJmxr9Xw8 pic.twitter.com/V69IFqOTkK

— New York Post Sports (@nypostsports) February 25, 2021
At this time, let's get into the recap and review.
Mollie Walker intros the show by saying that "Artemi Panarin is in the middle of a political firestorm." Walker then previews everything else that we'll hear on this episode, which is the 45th episode of "Up in the Blue Seats"; an episode that features an interview with ex-Ranger and two-time Stanley Cup Champion in Dan Carcillo.
After the familiar opening music, producer Jake Brown welcomes us to the show. He asks us to review and rate the show. Done and done. After pretty much saying what Walker just said, Brown then re-introduces Walker to the show. For some reason, "Up in the Blue Seats" records two separate intros every week. It doesn't matter, but it is a wasted 60 or so seconds. It would be like if I wrote "greetings and salutations everyone and blah blah blah" twice a blog!
---
Ron Duguay kicks this episode off hot and says there is some good news to talk about. Duguay says that Henrik Lundqvist is back on the ice and practicing. Duguay wonders if Lundqvist will come back this season. Duguay also teases a future Henrik Lundqvist interview on "Up in the Blue Seats". I imagine if Duguay can land that interview, that episode will become the most listened episode in the history of "Up in the Blue Seats".
Duguay switches gears and talks Rangers/Flyers. Duguay talks about Kreider's hat trick and says that Zibanejad still doesn't look like his old self. Duguay talks about the Carcillo interview that we'll hear at the end of the show. Duguay talks about Carcillo's new company, which is called "Wesana", a company which deals with psychedelic mushrooms. Duguay is quick to point out that Carcillo's company has nothing to do with the mushrooms of the 1970's!
Duguay asks Walker about Panarin. Walker, like everyone else, is surprised she's talking about Russian politics. Walker recaps everything that's been previously talked about on this site regarding the Panarin story and recaps all of the allegations made against Panarin by Andrei Nazarov. Walker also states that the Rangers and Panarin deny all allegations. Walker also points out that the NHL is not opening an investigation into this matter, at least not yet. (Or should I say "nyet"?)
Walker says that Nazarov is far from credible and brings up how many people in the Russian media have called Nazarov a "mentally unstable lying drunk". That's something nice for his epitaph! Walker talks about Nazarov trying to gain favor with Putin. Again, like Walker herself, I still can't believe we're talking about Russian politics.
Walker talks more about Russian politics and how Ovechkin has his own branding in Russia, through Putin. Walker says that's why it's so big that Panarin spoke out against Putin, in his defense and support of Alexei Navalny.
Walker talks about how some people told her how this alleged incident never happened. Walker recaps some player testimonials, where a lot of the stories are all conflicting. Refer to last night's blog for more on this, as Walker is quoting Slava Malamud here, who seems to be the go-to Russian reporter for this story. Walker then plugs a recent article she wrote on the New York Post, which I plugged two nights ago on this site.
Hockey-wise, Walker says what we all know – this is a huge blow and the Rangers need Panarin in order to win games. Walker says that DQ feels that Panarin's name will eventually be cleared.
Jake Brown jokes about how Walker said a lot and in a very quick manner. Brown asks Walker if she needs some oxygen. Walker jokes back, saying she'd like some caviar from Putin. That was pretty funny.
Duguay says every Ranger fan wants Panarin back on the ice. Duguay brings up what Bob McKenzie said last night on the NBC broadcast, saying how the NHL wants this case to be closed too. Duguay talks about what Panarin said when he first signed with the Rangers, when Panarin said, "it's not only about the money, it's about the things money can't buy."
Walker brings up how Panarin turned down bigger money offers from Columbus and the Islanders when he signed with the Rangers. (And let's face it, no free agent will ever choose the Islanders over the Rangers, due to the Islanders being a Mickey Mouse organization when compared to all the amenities, luxuries and world-class treatment that the Rangers provide to their players.)
Walker feels that part of the reason why Panarin signed with the Rangers is because he wanted to play in the biggest media capital in the world and wanted a platform for his opinions. Not for nothing, if that's what Panarin wants, Panarin is going to have to learn the English language and speak it. His message and thoughts won't be received by the majority of Ranger fans, while speaking in Russian.
Walker says that you can be influential by being a celebrity in New York. Again, for that to happen, you have to speak the language too. Walker says that Panarin wants change in his native Russia. Not for nothing, I don't know how many New Yorkers are worried about Russia, at least not in these pandemic times.
Walker talks about Putin's power in Russia and how he's been the leader of Russia for over 20 straight years. Walker says Panarin learned about the way the rest of the world works by living in America.
Duguay brings up how Walker is smiling about the fact that they interviewed Dan Carcillo. Walker chuckles and says she's an unbiased journalist. (One of the funnier things about Walker's Twitter account, is that both Islander and Ranger fans accuse her of being biased for the other team, since she covers both squads for the NYP.) Walker says for the record, she's not a fan girl.
Walker brings up how Carcillo was on the 2013-2014 Rangers when she was in high school. Well that makes me, and probably you, feel old! Walker recaps that 2014 Stanley Cup Final run that the Rangers had. Walker says that Carcillo was her favorite Ranger from that team. Go figure, her favorite player was an alternate fourth liner!
Brown brings up how the Rangers have two tough games coming up with the Bruins and says how the fans are coming back to MSG. Brown talks to another producer of the show, named Alex, and how he said the Knicks had no issues the other night. I talked about all of this stuff last night so I won't go into repeat mode on this topic.
In regards to fans coming back, Walker is excited about having an M$G hot dog or chicken fingers again. Duguay says he might come back to M$G on March 2nd. Duguay says he'll be in a suite and talks about the good food and drinks he'll have if he does attend. (Duguay is currently living in Florida.)
It's also brought up how Duguay and Walker have never met in person and this game could be their first face-to-face meeting. Brown says double-shots only, calling back to what was said on the last episode. Walker says she's a lightweight. Brown says Larry Brooks is not a lightweight (which gets a nice chuckle out of both Walker and myself) and introduces Brooks to the show. While this was a great episode and with many funny moments, this line from Brown was the line of the episode. I'm still cracking up as I type this out to you!
Walker wastes no time, mentioning how Brooks has a close Russian source to this situation and asks him for the latest update on Panarin. Brooks comes out firing, and says in regards to Nazarov, that "it's impossible to find anyone who has any respect for him." Brooks finds that it is disturbing that an allegation like this can be made, despite it having no merit at all, which led to Panarin taking time away from the ice.
Brooks brings up how Nazarov has motivations with this story and an agenda against Panarin. Brooks reiterates that it bothers him, even saying that it frightens him, that these unfounded allegations are impacting Panarin's career right now. (Like yours truly, Brooks has been consistent in his opinions about players being involved in political stories. After all, Brooks also landed the Tony DeAngelo interview. While these two situations are different, the root of both of these stories is political.)
Walker asks Brooks for a timetable on Panarin's return. Brooks says he has no idea how long Panarin will be out. Brooks says he has no clue what Panarin is doing right now. Brooks says this is all a mystery at the present time. Brooks says that Panarin is being vilified in his own country and is extremely shaken up by all of this. Brooks says what I said two blogs ago – there are probably parts of this story that we just don't know right now. Brooks says there is no hint on a Panarin return or what he's doing now at all. Walker brings up how Panarin is obviously concerned about his family's well-being right now, as the grandparents who raised him are still in Russia.
Walker asks Brooks where does the team go from here, without Panarin in the line-up. Brooks says he doesn't feel like this is really a distraction. Brooks brings up the limited interaction that the media has with the team this season, which helps lessen the possibility of a distraction. Brooks says the Rangers will be hurting without Panarin and that it's impossible to replace the team's best player. Brooks brings up the two recent games that the Rangers won, after Panarin returned from his foot injury, when explaining how much the Rangers miss Panarin. (As noted last night, in the Panarin Era, the Rangers are 0-4 whenever Panarin misses a game.)
Brooks says the Rangers are thin enough already and this is a huge challenge for the Rangers. Brooks hints that Chytil should be back soon. (More on this below.) Brooks brings up the fact that many teams have had issues all season, citing COVID-19 as a major factor.
Duguay brings up the name of Brendan Smith to Brooks. Duguay says he thinks that Smith is playing well. Brooks agrees. (Again, this is stuff I said a few blogs ago too!) Brooks recaps Smith's history with the Rangers, starting with the 2017 Playoffs. Brooks feels that Smith has evolved under DQ. Brooks brings up how Smith has a great personality and how Smith helps the locker room. This then wraps up the Larry Brooks segment of the episode.
With twenty or so minutes remaining in the episode, Walker introduces Dan Carcillo to the show. Walker recaps what Carcillo has done since retiring from the NHL, as Carcillo has been a major advocate for mental health and shedding light on CTE.
Walker tells Carcillo that he was her favorite player. Walker brings up a game against Philly, when Carcillo scored a goal and got right into the face of Philly fans. This was a great moment from that season and this image is fairly memorable:
Walker gushes about Carcillo's reaction after scoring this goal and how it really hit home with her. Walker tries to get into a question after talking about her fandom of Carcillo, but producer Jake Brown, and rightfully so, interjects and wants more!
Carcillo and Walker crack up a bit. Carcillo says it's always cool to hear memories from fans. Carcillo says he remembers this moment like it was yesterday, and how that goal, a backhand shot past Ray Emery, still lives with him. Carcillo says he doesn't remember what he said exactly to those Flyer fans who serenaded him with a one finger salute, but he does know there are cool pictures from that moment, with one of those pictures being posted above. (Walker is quick to make mention that a few f-bombs may have been dropped!)
Walker asks about the 2013-2014 Rangers and the run they had. Carcillo says he was in LA at the start of the season and said it was miserable playing for Sutter. Carcillo said he never played for a more miserable coach. Carcillo said it was night and day when he got to the Rangers, saying Alain Vigneault was light-hearted and a good guy. Carcillo lists some of the Rangers on that team and how great they were, including guys like Staal, Nash, Stepan, MSL and Lundqvist.
Carcillo brings up the passing of Frances St. Louis and how that sad moment united the team during that playoff run. Carcillo said that team was special for him.
Duguay introduces himself to Carcillo and says his time is limited, as Mollie wants to continue gushing over Carcillo! Mollie tells Duguay to "shut up". If I'm getting anything out of this new addition of Walker to the show, it's that her and Duguay have a great chemistry, where they are now at the point of breaking each other's balls. (I know Walker doesn't have balls, as she recently stated on Twitter to some troll who challenged her reporting! However, this is just a common phrase, so go with it!)
Duguay says Carcillo's new company intrigues him. Duguay brings up how Carcillo is working with magic mushrooms today and how that's a flashback to Duguay's days at Studio 54. (I know Jake Brown was happy about that!) Duguay brings up how mushrooms and CBD oils are now healthy today, so much so, that Duguay's kids are telling him to try it. Duguay laughs and says "no, no, I still feel guilty about what I did in the 70's." This is great stuff and I'm cracking up as I write this.
Duguay brings up the start of Carcillo's career and his entry into the NHL. Duguay says Carcillo was a scorer, but in the NHL, he got a reputation of being a fighter/instigator. Carcillo says he wouldn't have changed a thing about the way he played. Carcillo says he's happy with his career. Carcillo said when he played, which wasn't that long ago, that the topic of concussions were never a thing. Carcillo said being tough led to his success, where today, the NHL focuses more on the skill part of the game.
Carcillo said he had honor when he played, saying if he hit someone, he expected it back and would drop the gloves when asked. Carcillo said adding fighting to his resume made him more valuable to teams. Carcillo said sometimes, with his reputation, he was pigeon-holed as just a fighter. However, Carcillo said his reputation and abilities were attractive to teams, citing how he had many deep Stanley Cup playoff runs, where ultimately he finished his career with two Stanley Cup victories. (2013 and 2015, both with the Blackhawks.)
Duguay brings up how he's good friends with Theo Fleury. Duguay says Carcillo and Fleury are both out-spoken. Carcillo says hockey culture is something he was part of and how it turned him into someone he didn't want to be. Carcillo said at the age of 25, he felt like his life was spiraling. Carcillo said while his nickname was "Carbomb" in the NHL, he never had that nickname in juniors, while with Sarnia.
Carcillo talks about the hazing process he endured in the OHL, mentioning how he had to strip in front of his stall and how he got paddled. Carcillo said all of this stuff was strange to him. Carcillo said if you're playing professional hockey and this is happening to you, that in the event that you speak up, you'll be ostracized. Carcillo said he had a coach that promoted this type of behavior. Carcillo says he thinks being treated like this led to him adopting an animal personality on the ice. Carcillo says he doesn't agree with the hazing process. Carcillo says to enact change you need to hold people accountable.
Carcillo says to wake the NHL up, you have to hit them in their wallet to have an effect. Carcillo reiterates these stories happened to him in Sarnia, as he didn't mention an NHL team during all of this. Carcillo talks about the word "accountability" and how these leagues now must be held accountable.
Walker talks about Carcillo's charity and his work in promoting concussion awareness. Carcillo says there is no transition program for players after hockey. Carcillo says for people who grew up with hockey their whole entire life, once your days are done, you're forced to learn the "real world" on the fly. Carcillo brings up his own transition into his new life without hockey. Carcillo says it's one thing to be Daniel the hockey player and another thing to be Daniel who used to play hockey.
Carcillo says he hopes to open up new neurological pathways for ex-players with both his charity and Wasana. Carcillo said in his own retirement, he was his own patient advocate and wants to help others from not having to do the same.
Walker brings up Wasana and the mushrooms. Walker asks Carcillo if he's received any support from the NHL yet. Carcillo says no, but he also hasn't reached out to the NHL yet either. Carcillo says he has reached out to the NHLPA though, where he's shared information with them. Carcillo says how his medicine has helped people with cancer. Carcillo says he wants to build a professional alliance and wants to help ex-players. Carcillo says he wants to help people who have/had the same symptoms as him, which all sound like CTE symptoms, such as feelings of suicide, loss of sleep, dementia, etc.
Carcillo says Wasana is working with the FDA, in an attempt to get FDA approval. Carcillo says he's been a test subject during some of these trials. Carcillo says they've seen positive changes in the brain with just six months of treatment. Carcillo talks about how this stuff has helped his personal life and his life in general, mentioning prior to all of this, that he flirted with both the ideas of divorce and suicide. Scary.
Carcillo says these are now exciting times for him, mentioning the hospitals he's worked with, including Mount Sinai.
Walker calls Carcillo inspiring and thanks him for his time. Walker mentions you can follow Carcillo on Twitter @CarBomb13. As someone who has followed Carcillo on Twitter for years now, he is an interesting guy and makes you think.
This then wraps up the show.
---
All in all, another great episode of "Up in the Blue Seats". Everything seems to be clicking with this podcast, especially with the hosts now getting more comfortable with each other. The news segments were spot on. The Carcillo interview was informative. In addition, the Carcillo interview brought a new perspective into the mix.
I guess we'll find out next week if Duguay will make the trek up to New York or not, as Duguay said he's looking to attend the 3/2 game against Buffalo. By then, the Rangers will have held two home games, so we should know what the M$G experience is like for fans.
I'd recommend going out of your way to check out this episode.
At this time, let's look at everything else that went down in Rangerstown, USA on Thursday, 2/25.
---
After their 4-3 loss on Wednesday night to the Flyers, at around noon on Thursday, the Rangers reconvened for practice. Among the players at practice was #72, in Filip Chytil. Needless to say, the Rangers could use Chytil back in the line-up, now more so than ever.
At the conclusion of practice, Filip Chytil was one of the players interviewed by the media. Here's the video of that interview, courtesy of NYRangers.com:
When it comes to what Chytil said, and what DQ would later say in his interview with the media, there are two things you really need to know here:
Filip Chytil contracted COVID-19 while recovering from his injury.
There's a chance Chytil may play against Boston on Friday night. If he doesn't, barring any sort of setback, Chytil should be able to play on Sunday against Boston.
When Chytil was first placed on the NHL's COVID-19 list, it didn't seem to really matter, nor was this much of a story. It just felt like Chytil may have been exposed to the virus, rather than having it himself. With Chytil already out because of his injury, his designation on this COVID-19 list didn't seem like a big deal.
Now knowing that Chytil did in fact have the virus, I guess it's a "good thing" that he contracted the virus while on the injured reserve list. While there are cases of people getting the virus twice, those cases are rare. Moving forward, there's a great chance that Chytil won't have to worry about contracting the virus for the remainder of the season.
That said, if you believe that Mika Zibanejad's current struggles and failure to produce this season are COVID-19 related, and while it should be stated that every person reacts to the after-effects of COVID-19 differently, it will be interesting to see how Chytil responds. Prior to his injury and bout with the virus, Chytil was playing some of the best hockey of his career.
Both Chytil and DQ were unsure if Chytil would be able to play on Friday night, citing that Chytil had to get back into the swing of things, get his hockey stamina back to where it was at and make sure that he's 100%. Of course, whenever Chytil returns, whether it be on Friday night or on Sunday afternoon, in games both at MSG against the Boston Bruins; there may be some unrealistic expectations placed upon Chytil.
As fans of the Rangers, it's obvious that we need something positive to happen here, and I'm not talking about a positive COVID-19 test result. Fans will be clamoring for Chytil to pick up right where he left off and help pick this team up a bit, in light of all the recent drama and news swirling around the team.
The most interesting thing to watch, in regards to these next few upcoming games, is if Mika continues to struggle and if Chytil can pick up where he left off, does David Quinn experiment by placing Chytil on the first line and on the first power-play unit? Of course, this is a wait-and-see type of deal.
In any event, Chytil will be back soon and the Rangers definitely miss him.
Also worth noting here? If you watch Chytil's interview, you can see that he's really made a valiant effort to learn English and speak it. While there are times where Chytil takes a second or two to find the right words, you can see that Chytil really put in the work to learn English. I hope Artemi Panarin takes notice, as if he really wants to connect with Ranger fans at a personal level, it will be much easier to do so if he can speak the language that most Ranger fans speak. Then again, perhaps Panarin's best talking is by doing whatever he does on the ice! Actions do speak louder than words!
---
If you're interested in hearing what DQ said to the media on Thursday, you can watch his interview here, as the NYRangers.com website also uploaded his interview:
As far as any concrete information coming out of DQ's interview, DQ said that Alexandar Georgiev will start on Friday night against Boston. I have no problem with that. In fact, this is pretty much DQ doing what worked last week, where Georgiev took the Thursday 7PM start against Philly, followed by Igor taking the Saturday 12:30PM start against Washington. This week, Georgiev is taking the Friday 7PM start, where most likely, Igor will then go on Sunday, with the 12PM start. Barring a Georgiev 50+ save shutout on Friday night, I think Igor will 100% go on Sunday.
When it comes to the statuses of both Kakko and Miller, DQ basically said this is all a "day-to-day" thing and how "there are just a lot of unknowns in these instances." DQ also said he had no update on when Panarin will return either.
As far as the Rangers line-up goes for Friday night against Boston, based on the lines and pairings at Thursday's practice, it looks like we'll see the same line-up from Wednesday night in this upcoming game. Of course, if Kakko, Miller and/or Chytil can play, they will reclaim their spot in the line-up.
In the event that Kakko, Miller and Chytil can't play, and for fans looking to see another forward besides Johnny Brodzinski or perhaps get a look at defenseman Tarmo Reunanen; well that all seems highly unlikely for right now. Reunanen remains in Hartford and the Rangers haven't tried out any other forward on the fourth line. (As suggested last night, based on how unready Brodzinski looked, I'd toy with Smith on the fourth line and maybe give Reunanen a once over.)
Going into this two-game set with the Bruins, the Bruins are the best team in the division with 24 points, as they are in first place and have the best winning percentage. Currently, the Rangers are tied for last place in the division with the Buffalo Sabres, with both teams sporting identical 6-8-3 records, and with 15 points each.
As mentioned last night, the Rangers haven't beaten the Bruins in over two years, with the Bruins winning the last six games between these two Original Six teams.
The Bruins will enter Friday night's game having played 24 hours prior, where the Bruins gave up five goals in the third period in their 7-2 loss to the Islanders on Thursday night. There are two ways to go about this. It's nice to get a team on the second half of a back-to-back, but with a team like the Bruins suffering an embarrassing loss, it is very easy to see them coming out angry and out for revenge.
Of note, "Rangers Killer" Jaroslav Halak played on Thursday night, meaning that there is a 99.9% chance that Bruins starting goaltender, in Tuukka Rask, will start on Friday night against the Rangers.
Even if Chytil returns, the Rangers must stay out of the box against the Bruins, as the Rangers took eight penalties in their last game with Philly. While no one is expecting a hat trick out of Chris Kreider, he needs to be more of a presence in this game with the Bruins than he was during the previous two meetings between these two teams this season. Of course, if Mika Zibanejad could score a goal, that would be nice too.
At this point in the season, with 17 games under their belt, I think we know what this Rangers team is. They presently don't look like a playoff team, but outside of two games this season, they do seem to give it their all and play close games even while in defeat. And it should also be mentioned that one winning streak could have this Rangers squad sniffing a playoff spot. However, it's just tough to imagine the Rangers sweeping this upcoming two-game series at M$G. Then again, stranger things have happened this season!
While the Bruins are still without David Krejci, Matt Grzelcyk and Ondrej Kase; the Bruins "Perfection Line" of Bergeron/Marchand/Pastrnak remains intact. Needless to say, the Rangers enter Friday night's game with less star power than the Bruins and also have more players sidelined than the Bruins do.
I don't know if you can call any game a "test" anymore for the Rangers, especially not now under present conditions. However, a win over the Bruins in the Rangers current state would instill confidence and positive vibes in the room.
---
If you haven't already, subscribe to this blog for the next update:
---
See ya tomorrow night, with a Rangers/Bruins review/recap.
Until then, and as always here, thanks for reading and…
LET'S GO RANGERS!
Sean McCaffrey
BULLSMC@aol.com
@NYCTHEMIC on Tweeter
Follow the BlueCollarBlueShirts.com Facebook Group by clicking this link: https://www.facebook.com/groups/1564026407193056/