"I thought we were more consistent, certainly we were fortunate with our opportunities early. I think we might have had 3-4 scoring chances early and capitalized on all three of them, which really can change the complexion of a game. I thought the second period we got away with some stuff and our goalie had to make some big saves. I didn't love the way things were going. We know we have to be better. We were very fortunate with our opportunities, very opportunistic early and we certainly know we are going to be in store for a very difficult game come Saturday." – Rangers head coach David Quinn, on 4/15/21, moments after the Rangers 4-0 shut-out victory over the New Jersey Devils.
---
"I thought some guys were playing well, some guys needed to be moved around a little bit and that is why you saw what you did in the third period." – DQ, again on 4/15/21, this time while commenting about his in-game line changes during a 4-0 game in the third period. As was the case two games ago against the Islanders, Kreider found himself on the fourth line again tonight. Of the fat cats, Kreider seems to be the coldest. Even Trouba scored and played well tonight!
---
"Lindy [Lindgren, not Ruff] and I had a conversation today about where he is at in his career. I'm happy for him that he got that first goal. He's been playing really well, and doing a lot of things offensively on top of what he brings night in and out defensively." DQ, one last time here on 4/15/21, when talking about Ryan Lindgren scoring his first goal of the season tonight.
---
Greetings and salutations everyone and welcome to another blog here on BlueCollarBlueShirts.com. Keep it rolling.
On Thursday night, in "Game 2" of this current Rangers vs Devils four-game set; the Rangers once again were the victors, and even better, shut-out the Devils for the second consecutive game in a row. However, despite the Devils being blanked in both games, these two most recent Ranger wins couldn't have been any more different.
On Tuesday night, which featured the first game from these four consecutive match-ups between the Hudson River rivals; the Rangers eked by the Devils, winning the game by a final score of 3-0. While the score may suggest a hearty victory, the Rangers didn't score their second goal until nearly the ten minute mark of the third period. In that contest, CZAR IGOR "stole" the game, with a 27 save shut-out.
In tonight's game, CZAR IGOR may have had the "easiest" night in his NHL career, where he "only" had to make 16 saves in total, in order to record his second ever NHL shut-out. If there are two stats that tell you the story of this game, it are these two stats:
— Shots on Goal: Rangers 33 – Devils 16.
— Blocked Shots: Rangers 20 – Devils 7.
For those not that good at the math, the Rangers blocked more shots tonight than the Devils put on goal. That's truly impressive. Even more impressive, was with the Rangers maintaining a 4-0 lead, and in a game that was out of hand by the time the horn went off at the end of the first period, was the fact that the Rangers never let up. They continued to eat rubber, as if they were paying tribute to Dan Girardi.
In addition, and I will begrudgingly admit this – the Devils also hit the iron three times tonight as well, which protected Igor's eventual shut-out. That said, Igor was so on top of his game, that he forced the Devils to be precise with their shots, and in turn, rather than scoring, the Devils dinked up the iron.
Aside from perhaps Chris Kreider, who continues to struggle and is currently as cold as the ice that he plays on – this was another team-wide victory for the Rangers. Of course, as I said on Tuesday night – you have to consider the competition here too. The Rangers SHOULD beat-up on the Devils. The Rangers SHOULD sweep this four-game series. The Rangers fat cats SHOULD be producing. Thankfully, all three of those things are taking place right now, and with two more games remaining.
Let's face it – any loss to these down-and-out Devils would be down-right depressing. A loss to these Devils would perhaps become the final dagger into the thin playoff hopes that the Rangers are currently holding on to. Some may say that the dagger has landed already, but as of this writing, the Rangers are still mathematically in it.
Away from CZAR IGOR's historic night, another Russian, in Artemi Panarin, was once again FABULOUS, as Panarin scored two goals, two goals which were pretty much highlight reel goals. Even better, was that Jacob Trouba (1 goal prior to tonight) and Ryan Lindgren (0 goals prior to tonight) both scored. In fact, similar to the Rangers/Islanders game from last Sunday, the Rangers got their first two goals of the game tonight from two defensemen who rarely pot pucks into the net. (Smith and Hajek scored the only two Ranger goals on Sunday.)
Again, I understand the competition, but these guys should be shining against the Devils and I'm glad they did. I thought this was Trouba's best game of the season, as he was noticeable on the majority of his shifts. Hell, with his first period goal, which was scored only 47 seconds into the game, he gets credit for scoring the game winning goal too! Trouba, whose high and wide "Scott Norwood" style of shots that have been documented all season, flipped the script tonight, and led the team in the SOG department, with five of them. For Trouba, he just needs to keep it going and he also needs to do this in games against superior competition.
When it comes to Ryan Lindgren, you won't find a Rangers fan criticizing Lindgren's play from this season. He's not here to score goals, but let's face it – every hockey player wants to score goals, no matter what their role is with a team. If anything, you were just happy to see him score and you were even happier to see his reaction after scoring his first goal of the season.
If there's one more positive story to tell, in regards to this win, it's the fact that the Rangers second line were absolutely dominating tonight. As mentioned, Panarin scored two goals. His centerman, in Ryan Strome, picked up two assists. Even better, the "Rudy" of the Rangers in this 2021 season, in Colin Blackwell, picked up three assists/points tonight – a career high.
When it comes to anything negative about this game, it was that the Rangers were 0-2 on the power-play and the play of Chris Kreider.
While going 0-2 on the power-play is nothing to be proud about, I give the Rangers a pass tonight for their power-play failures and for several reasons:
— They were up 3-0 during both power-plays.
— The Rangers haven't had much power-play work recently, due to not receiving a power-play in two of their last three games played.
— DQ worked in the PP2 unit for nearly equal the time that the PP1 unit got.
— On the second power-play, the Rangers were going for tips and deflections. It didn't work, but you could see what they were trying to do.
In the latest installment of NYR fans looking for a "Public Enemy Number 1", it was obviously Chris Kreider, who still can't find the net during these past three weeks. He was a mess all game, and in addition, put CZAR IGOR's shut-out in jeopardy, by taking a silly penalty in the Rangers offensive zone late into the third period and with the game result already having been determined.
After Kreider looked lost for the first two periods, DQ flip-flopped Kreider and Kravtsov, as Kravtsov was promoted to the first line and Kreider was demoted to the fourth line. I'll talk about this more during the game recap/review portion of the blog, but with not even 10 games under his belt, like Blackwell, Kravtsov gives DQ roster flexibility. Yes, Kravtsov may start on the fourth line, but whenever DQ sees fit, he can easily put Kravtsov on any of the top three Ranger lines. And heck, if it wasn't for Lindy Ruff being a dick, Kravtsov would've got his first NHL goal tonight, while playing on the first line.
I'll say this on Kreider and move on – we all know he's streaky and what he brings to the table when he has it going. However, with two more games left against these disastrous Devils, I wouldn't mind Kravtsov getting a full game with the first line. While you don't want to experiment too much right now, especially when chasing the playoffs and while on a winning streak; it is my opinion that Kravtsov is better than Kreider right now, and similar to a hot goalie, you have to ride the hot hand and go with what's best. As of this writing, Kravtsov is the better player of the two.
---
There's a lot to get into tonight, as outside from tonight's game review, I also have a recap of the latest episode of Ron Duguay's "Up in the Blue Seats" podcast. We'll kick off with that review first, and then get into everything else about tonight's 4-0 shut-out. I know some of you skip/scroll through the podcast reviews, but this podcast was prophetic tonight, as Duguay really zoned in on Igor's comments after his shut-out and predicted the Rangers would continue to block more shots for Igor. That's exactly what happened tonight.
However, first up, and as usual here – the PLUGS segment.
Here are my last few blogs, in case you missed them:
---
---
---
---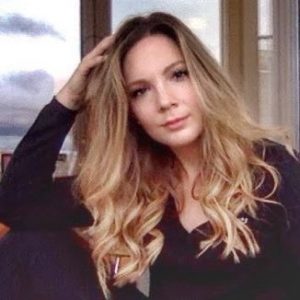 On Thursday morning, prior to tonight's game, Ron Duguay's "Up in the Blue Seats" returned with a new episode.
To listen to the show, click the link below:
Listen to Episode 52 of 'Up In The Blue Seats': Rangers Quiet Trade Deadline feat. Gillian Kemmerer https://t.co/kztl0ChKUM via @nypostsports

— Jake Brown (@JakeBrownRadio) April 15, 2021
Let's get into the recap.
---
Mollie Walker kicks off her introduction of the podcast by bringing up the Zac Jones signing, which was to be expected! Walker then previews everything else we'll hear on this episode. After Walker's intro, Jake Brown also gives us his introduction, where he also asks us to rate and review the show. Done and done.
Duguay says it's been a fun week. Duguay then talks about what a great week it's been for his co-host, in Mollie Walker, due to her alma mater, in UMASS, winning the NCAA Frozen Four/college championship. As brought up a few times on this site already, and as recent as my last manifesto here; due to her affiliation with UMASS, Walker was able to bring Zac Jones on the show two months ago, a Zac Jones that's now signed and currently practicing with the Rangers.
Duguay brings up what I said last blog, regarding how Jones said one thing two months ago on this very podcast, and how today, Jones is now with the Rangers. Duguay says winning changes everything. I'd also venture to guess that being guaranteed seven figures of salary changes things too!
Duguay brings up the Rangers win over the Devils from Tuesday night and how Buchnevich netted the franchise's 20,000th goal. Duguay also mentions how his buddy Ron Greschner scored the 10,000th goal in Rangers history, which sounds like a future #CadillacTrivia question.
Duguay asks Walker if she has any insight about the NHL Trade Deadline and if the Rangers had anything cooking. Walker pretty much says what everyone else has said – the Rangers were neither sellers nor buyers, and weren't going to do anything drastic. Walker then quickly recaps what Jeff Gorton said in his press conference, a press conference which I recapped on Tuesday night's blog. Walker also brings up the future of Rangers prospect/draft pick Nils Lundkvist, stating that he's most likely with the Rangers next season. Walker also says she can see Morgan Barron being with the Rangers this season, in the event that they are mathematically eliminated from the playoffs.
Walker brings up UMASS winning the Frozen Four and the Zac Jones signing. Duguay and Walker recap what Jones said to them two months ago. Walker says she thinks winning the national championship changed things for Jones. Walker also feels that the Rangers put on some pressure, in their quest to sign Jones, because had Jones spent four full years at UMASS, the Rangers would've lost his draft rights.
Walker brings up how UMASS head coach Greg Carvel said this signing surprised him, as Carvel didn't think Jones was ready for the NHL yet. (This isn't a case of sour grapes here either, since Jones made the same assessment of himself two months ago.) Walker says she's interested in hearing what Jones has to say about his decision. Walker, like many of us, feels that Jones will only play this season in the event that the playoffs aren't attainable. Walker then continues to gush over her college winning the championship.
Duguay mentions that Gillian Kemmerer is today's featured guest, and how Gillian was on the show last year, before Walker became Duguay's co-host. Walker says she's excited to pick Gillian's brain and get more information on the Shestyorkin/Sorokin friendship and rivalry. Walker says she was excited to see the Shestyorkin vs Sorokin match-up from this past Sunday.
Duguay talks about the Rangers win over the Devils from Tuesday night. Duguay then brings up the playoff push and the upcoming Boston vs Buffalo games. Duguay still feels that the Rangers will make the playoffs. Walker isn't as hopeful as Duguay is on this topic. Walker states the obvious, and says the Rangers need to go on a run and Boston needs to start losing some games. When it comes to Rangers vs Devils, Walker says she's excited to see what happens next, and brings up the two fights from Tuesday night.
Brown says that Walker's attitude is the complete opposite of the movie "Miracle", which is a callback to prior episodes. Walker says she's an unbiased journalist and will not stand for anyone questioning her fandom of "Miracle". Brown said he had a "snuggle session" with "Miracle", which I'm not sure what exactly he was going for here!
Brown brings up Walker recently making a TV appearance on the NHL Network, which was her first appearance on the NHLN. Walker talks about an error she made on the show and how her mother had to calm her down after it. Walker says she has more appreciation for Duguay, who has been doing TV for years. Duguay said it took him four years to really get comfortable on live TV. Duguay compares doing live television to being a player. Brown says one day he'll be a TV star, but needs to work on his teeth game and his weight first. Duguay says when that happens, Brown will also have to let Duguay be his stylist. Walker chuckles and looks forward to Duguay's third act as Brown's fashion guru. This was pretty funny.
Up next is Gillian Kemmerer, who also has a podcast called the "Icecast", which is the official podcast of the KHL. As talked about on previous blogs, Gillian is pretty much the go-to guest for anyone looking for information on the KHL and Russian hockey players. No one provides more coverage on the state of Russian hockey like Kemmerer does. Also of note, this is the first time that the featured interview guest of "Up in the Blue Seats" was featured in the second segment of the podcast, rather than in the final segment. The more you know! How about that stat, Vally?!?!?
Gillian mentions that she always reads Walker's columns in the NY Post. Walker is grateful and then asks Gillian about the Shestyorkin/Sorokin bond. Gillian brings up a recent ESPN "30 For 30" documentary she watched, entitled "Unmatched", which talked about the friendship and the rivalry of two tennis players. Gillian said that "30 For 30" reminded her of Shestyorkin and Sorokin.
Gillian talks about how Shestyorkin and Sorokin first met at the age of 16 and how they grew to be friends and rivals in the KHL. Gillian then says how both players would also later fight for a spot on Russia's international team as well. Gillian says both of these players becoming the latest men to join the Rangers/Islanders feud couldn't have been any more historic.
Gillian mentions a recent conversation that she had with Sorokin and how Sorokin said their bond pushes each player to be at their best. Gillian then talks about social media, and how the families of Shestyorkin and Sorokin are supportive of both goalies, mentioning how Igor's father "likes" postings that portray Sorokin in a positive light.
Duguay brings up how in his day, most goalies were Canadian, but today, we're seeing more Russian goalies in the NHL. Gillian says this is no accident and mentions that the greatest Russian goaltender of all-time, in Vladislav Tretiak, is currently the President of the Ice Hockey Federation of Russia. (Tretiak is the only non-NHL goalie in the Hockey Hall of Fame.)
Gillian talks about how Tretiak first got the job in 2008 and how Tretiak realized that the Russian national team had goaltending issues. Gillian says that during this period of time, Tretiak instituted a tax on foreign goaltenders, in a move that would prove beneficial for Russia's national team. (Gillian says that tax has now been phased out, here in the current day.)
Gillian says that Tretiak is 100% the cause for the influx of Russian goaltenders in the NHL.
Walker says she wants to put Gillian on the spot, and asks who is better – Sororkin or Shestyorkin? Gillian says this is a tough question to answer, mentioning that both Sorokin and Shestyorkin had similar stats in the KHL. Gillian thinks this all comes down to a personal preference. At the end of the day, Gillian gives Shestyorkin the nod, saying that Shestyorkin just has more flair to his game. Gillian says that Sorokin is easier to talk to and has a better sense of humor.
Walker brings up the Panarin fake news allegations. Gillian says the KHL responded to the accusations and allegations made by Nazarov, by saying that as a league, they never heard of any such incidents that Nazarov accused Panarin of being involved with. Gillian brings up how players and ex-teammates of Panarin also said that nothing of the sort had happened. Gillian says what everyone else said about Nazarov at the time when the Panarin story broke – Nazarov has a sketchy reputation and is a hot-head. Gillian thinks Nazarov had motives when he made these allegations.
Duguay then wonders – why did Panarin take all the time off, especially if all of this stuff wasn't true? Gillian said Panarin was most likely worried about his family, and brings up how Panarin's girlfriend's father is currently a coach in the KHL. (This is somewhat new information to us American folk, as this angle about Panarin's perhaps future father-in-law wasn't brought up at the time of these allegations.) Gillian, like everyone else, mentions that she's speculating here, but truly feels that Panarin was worried about his family.
Duguay says he was impressed with the way Igor responded to the media after his first NHL shutout. Duguay recaps what Igor said, and how Igor was thankful and praised his teammates for making it happen. Duguay says as an ex-player, when he heard that, you'd have to think that his teammates were thrilled and will go out of their way to block more shots in the future for Igor. Gillian talks about Igor's great character. Gillian mentions how in Russia, it's consistently pushed that team-play always outweighs individual play.
Brown jumps in and asks Gillian about her own podcast. Gillian talks about her previous conversations with Brown on this topic. Gillian talks about her fandom of Russian hockey and how she thinks some people have misconceptions about Russia. Gillian mentions that she has guests with Ranger ties on her show. It's then joked, that Duguay may have done some late night karaoke in the past with Mike Keenan. (Keenan previously coached in the KHL and is friends with Duguay.) This then leads us to a "Studio 54" reference, an on-going bit on this show. It's also brought up that Keenan is a big fan of singing "My Way" by Frank Sinatra.
This then wraps up the interview with Gillian.
After talking Russian hockey, we go to the "Oligarch" of Rangers reporters, in a one Larry Brooks.
Walker asks Brooks about the latest with Tony DeAngelo. Brooks says DeAngelo won't be protected in the Seattle expansion draft, but says it's unlikely that Seattle will draft him, due to DeAngelo's contract. (If Seattle wants DeAngelo, they can get him cheaper as a free agent, after the Rangers buy him out.) Brooks says the Rangers will buy DeAngelo out. Brooks is of the opinion that DeAngelo will have NHL options over the summer.
Duguay says Hajek isn't getting enough credit these days. Brooks agrees and says Hajek has been noticeably improving. Brooks feels the Smith/Hajek pairing has been reliable. Brooks brings up that Hajek was aware of the McDonagh/Miller trade, and how Hajek was thought to be a key piece for the Rangers in that trade. Brooks says Hajek put a lot of pressure on himself, in order to perform to the lofty expectations which were bestowed upon him. Brooks says now, Hajek is now past all of that and is more comfortable. Brooks also mentions that Hajek has somewhat been eclipsed by the "sexier" names in the Rangers defensemen pipeline. Brooks then adds, that Hajek had the first two years of his career cut short, due to injuries.
Walker asks Brooks, "when does DQ start prioritizing next season, during these final 14 games?" Brooks says the obvious answer – "not until they are eliminated from the playoffs." Brooks says Jones will only play if and when the Rangers are eliminated or if DQ feels Jones brings something more to the table than Hajek. At the end of the day, Brooks says as long as the Rangers are in it, we won't see prospects or players from Hartford getting time with the Rangers. Brooks says the Rangers will not "shut this down", that is, until the playoff dreams are up in smoke.
Brooks says it's unfair to these current Rangers to blow it all up now, while the Rangers still have a chance at the playoffs, mentioning that organizationally, the Rangers would also turn off their veterans by doing so.
Duguay goes back to Shestyorkin and asks Brooks for his thoughts on him. Brooks says Igor is a great teammate and never takes credit for anything. Brooks says Shestyorkin is a hard-worker and how his teammates enjoy playing for him. Brooks brings up the shot-blocking that Shestyorkin gets too and how his teammates don't mind blocking pucks for him. Brooks says the big question about Shestyorkin is his durability. Brooks says Shestyorkin has looked great since coming back and has answered that question so far. Brooks feels that Igor will be a top goalie for years to come.
The topic of Chris Kreider is then discussed. Brooks says it's difficult to get a read on Kreider right now. Brooks says he hasn't been able to talk to Kreider as much as he did during previous seasons, due to this pandemic. Brooks feels that Kreider has lost a lot of his game lately. You don't say. Brooks feels that Kreider has become one-track minded and he's not doing the stuff that makes him successful. Brooks thinks that perhaps Kreider is putting too much pressure on himself right now. Brooks says the Rangers need Kreider to turn it around, mentioning that Kreider is the only player on this roster to have enjoyed playoff success.
This then wraps up the Larry Brooks segment and the show.
---
All in all, I thought this was another solid episode for "Up in the Blue Seats". Kemmerer's stuff on Shestyorkin and Panarin was interesting and informative. I also enjoyed Walker "letting her hair down" a bit, and fully admitting her fandom of Zac Jones, due to the UMASS ties.
---
As far as any pregame news and notes prior to tonight's game, there wasn't anything outside of the fact that David Quinn was going back with the same line-up that he's been using during these last four games. That includes going with CZAR IGOR in net, where really, even if Igor didn't have a shut-out on Tuesday, I would've expected him to go in this game anyway. BOLD PREDICTION: Igor gets the net on Saturday afternoon too!
And as mentioned last blog, this is not a good time for Julien Gauthier right now, but it's hard to work him into the line-up when the team is winning. DQ, 99% of the time, goes with the same line-up in consecutive games after a win. In addition, with DQ's ability to rotate the versatile Kravtsov and Blackwell all around the line-up, this doesn't help Gauthier's cause either right now.
GAMBLING SEGMENT time. Here's what I said before the game:
Season over-under record: 17-23-2, six games under .500, a career low! Not good!

Like last game, we have Blackwood v Igor and 3 different lines you can shop around with. The under has been hitting as of late, so I'll go w/ the UNDER on the -6.5 & another SO for CZAR IGOR!#nyr pic.twitter.com/DUxOQ5ewdI

— BlueCollarBlueShirts (@NYCTheMiC) April 15, 2021
BOOM! A win for the good guy, as not only did I hit the under, but my prediction of CZAR IGOR posting another shut-out rang true too! My over-under record now improves to five games under .500, at 18-23-2.
But wait, there's more!
Prior to the game, I also participated in that silly MSGN gambling app, where I made these predictions:
While Trouba wasn't considered as an "OTHER RANGERS PLAYER", (I predicted Kravtsov to score the first goal tonight) I did get the final score and Igor's shut-out right! Of note, this is how you predict a shut-out – with pure confidence, rather than pulling a Vally and saying, "I think we might see a shut-out tonight!" Boom!
BOX SCORE time.
The following information and graphics come from the new world-wide leader in NHL coverage, in ESPN.com.
SCORING:
PENALTIES:
GOALIES:
| | | | | | | | | | | |
| --- | --- | --- | --- | --- | --- | --- | --- | --- | --- | --- |
| SA | GA | SV | SV% | ESSV | PPSV | SHSV | SOSA | SOS | TOI | PIM |
| 33 | 4 | 29 | .879 | 28 | 0 | 1 | 0 | 0 | 60:00 | 0 |
| | | | | | | | | | | |
| --- | --- | --- | --- | --- | --- | --- | --- | --- | --- | --- |
| SA | GA | SV | SV% | ESSV | PPSV | SHSV | SOSA | SOS | TOI | PIM |
| 16 | 0 | 0 | .000 | 14 | 0 | 1 | 0 | 0 | 60:00 | 0 |
TEAM STATS:
---
I must admit, this was probably one of the better MSGN pregame shows of the season. After all, we didn't get much out of Vally and his BS fake news stats, and even better – we didn't get a segment showering praise and love for Islander fans!
To open up the broadcast, Giannone said DQ used the word "skate" a lot, after the Rangers morning skate/practice. No mention of how many times Micheletti used the word "FABULOUS" on Tuesday.
In Vally's first segment, he talked very highly of Panarin and Strome. There was no mention about the play out of Mika and Kreider during this. In a nice touch, we got comments from Strome, which were made after the morning skate as well. MSGN rarely airs these interviews/comments, so it was nice to see this.
Perhaps all of my comments about Vally only having played 46 NHL games is getting to these guys, as Giannone mentioned that Vally had played in 300+ "professional" games during his Hall of Fame career. Vally also stressed that he once played in the NHL, as if you didn't know that already, especially since he brings up his legendary NHL career about five times during any particular broadcast.
In the MSGN gambling app segment, to his credit, John Giannone from the projects in Boonton (old site callback) predicted Ryan Lindgren to score the first Rangers goal of the game. Giannone was close, as Lindgren scored the second goal of the game, but truth be told, this was a big balls prediction and I'll give Giannone the "W" here.
In something that's just noticeable and I got a bunch of responses from you guys when I first mentioned this on social media; was the regular segment with Michelle Gingras, where she interviews a Ranger. For whatever reason, despite being inside of an empty arena, Gingras has a mask on, while the person she's interviewing does not. I don't know if this is just for television/trying to send a pro-mask message or if Gingras is just over-cautious, but it does look silly. I'm not an anti-mask person or anything like that, but I don't see the point in wearing a mask when you're inside of an empty arena. Again – it's just noticeable, especially since the MSGN studio guys never have a mask on.
Vally, who can't help himself from promoting his useless babble and fake news terms, closed off the pregame show by talking about "GOOD LOOKS" vs "CHANCES". Someone was on the phone with Alain Vigneault prior to this game!
Not mentioned on the pregame show – the line-up, but hey, you got some SLOT LINE STATS!
Prior to puck drop, Sam and Joe started telling us about how dangerous the Devils would be. While I'm not trying to go down the Barry Horowitz route here, my "Keep It Simple Stupid" pregame analysis would prove to be pretty spot-on:
Here is my #TacoBellTake : handle business and kick the shit out of these Jersey Jerkoffs #NYR

— BlueCollarBlueShirts (@NYCTheMiC) April 15, 2021
Needless to say, the Rangers would do just that, as they would race out to a 3-0 lead in the first period. Perhaps even more impressive? The Rangers held the Devils to only three shots on goal in the first period as well. Again, the Rangers didn't shy away from blocking any shot tonight. To me, that speaks volumes.
---
Strome would win the opening face-off of this game, beating Hischier. Of note, the Rangers top two centers both failed to attain a winning face-off percentage tonight, as Strome finished with 5 wins and 9 losses and Zibanejad finished with 7 wins and 8 losses. When it comes to the other two centers, Chytil finished with 3 wins and 3 losses and Rooney finished with 3 wins and 2 losses. As mentioned repeatedly on this site, the Rangers should look into hiring a face-off coach for next season.
After a strong play by Adam Fox in the Rangers d-zone, 47 seconds into the game, this happened:
Jacob Trouba puts the Rangers up in 47 SECONDS 🔥 pic.twitter.com/AJnwcvQPH3

— Rangers on MSG (@RangersMSGN) April 15, 2021
1-0, GOOD GUYS, as Trouba picks up his second goal of the season. As mentioned, this would stand as the game winning goal.
I don't want to shit on anyone's parade, but after this game, and along with Trouba's game from Tuesday night, I saw many people saying how Trouba should be the next captain of the team. Boy, oh boy, are Ranger fans fickle and full of immediate reactions. As said earlier, I want to see Trouba play like this all the time. And let's face it, his two goals this season were scored in the 9-0 rout over Philly and in this 4-0 win over a crappy Devils team. Let's see him execute against the Caps, Bruins, Penguins and Islanders. (That said, I'm glad to see Trouba playing well. I get no joy in talking about his follies or contract. I want all of these guys to succeed.)
And as a reminder, I'm in the "Fox For Captain" camp, so that's where I'm coming from, for those wondering!
Either way, this was easily Trouba's best goal of the season and I don't think I'll find much resistance with this opinion! It was also nice to see Blackwell get an assist here as well.
Of course, since this always seems to be the case, where the Rangers either give up a quick goal or take a penalty after scoring; Pavel Buchnevich was then boxed less than a minute later, after high-sticking Maltsev. The Rangers PK would get an early work-out.
The Rangers PK was once again great here, with Trouba making a big clear and Howden blocking a shot. After Igor's comments from Tuesday, and if you read the Ron Duguay "Up in the Blue Seats" podcast review from earlier in this blog, you could really notice the Rangers going out of their way to step into pucks and block shots.
After killing the Devils power-play, Chytil would have a GOOD LOOK, but opted to pass backwards for a turnover rather than shooting the puck. Micheletti griped about this. Then, on the other end, Hajek broke up a Devils scoring chance.
As Kreider continued to turn over the puck, a common occurrence lately, at the 6:39 mark of the period, Ryan Lindgren became the last Ranger who has played ten or more games this season, to record a goal:
FANTASTIC buildup for Ryan Lindgren's first goal of the season

Look how happy everyone is for him 😁 pic.twitter.com/9LvpUxXzh1

— Rangers on MSG (@RangersMSGN) April 15, 2021
2-0, GOOD GUYS! You'd have to be the seed of Satan and Hitler to not enjoy this goal!
After Lindgren's impressive rip, you could just see the joy pouring off of your TV screen, as Lindgren celebrated this one. This was a long time coming for a guy who's primarily a defensive defenseman and literally gives his blood and sweat in nearly every game played. Even better, this gave the Rangers a quick 2-0 lead in a game they had to win.
As we had some back-and-forth hockey after this goal, Sam and Joe heavily praised DQ, the TOI he was dishing out and his ability to know when to give Blackwell and Kravtsov more minutes. I thought Sam and Joe were right on the money with these three points, even if I'm someone who doesn't put too much stock into TOI. (The Kravtsov/Blackwell stuff is what impresses me the most here.)
With eight minutes remaining, and while on a two-on-one odd-man rush, Strome found Panarin and Panarin, with precision and expertise, beat Blackwood:
RIDICULOUS GOAL BY ARTEMI PANARIN

Rangers are on FIRE 🔥🔥🔥 pic.twitter.com/SbFDnDzlKS

— Rangers on MSG (@RangersMSGN) April 15, 2021
3-0, GOOD GUYS! This goal is what you'd call an "elite" type of goal.
In addition, and I know I've said this a lot recently and I'll probably continue to say it as this season nears its conclusion; but if it weren't for that whole "KGB" BS, Panarin would've been a Hart Trophy candidate for the second season in a row.
As the game got under five minutes left in the first period, Trouba continued to put shots on net. This was encouraging. After this SOG, Buchnevich blocked a shot on Ryan Murray, where had Murray not had this shot broken up, it could've went for a goal. Even better, an "unsung" hero of this team if you will, in Brendan Smith, then ate rubber, this time after blocking a shot off of the blade of Maltsev.
With 2:55 remaining, Kravtsov was boxed for slashing Siegenthaler. In turn, the Devils had their second power-play of the period. After an early <ding>, the Rangers continued to kill this Devils power-play, despite Sam Rosen trying to will the Devils into a goal. If there was anything apparent during this Devils power-play and from the Devils in general, it was the fact that they struggled to connect with their passes all game.
Right after the kill, Kreider almost scored on Igor and then iced the puck. Have I mentioned that Kreider is in a slump right now?
After one period, good guys 3, bad guys 0.
---
After our regular comment of, "SECOND PERIOD, WHAT DO YOU LOOK FOR HERE JOE?" <keep on doing what you're doing Sammy boy!> Micheletti said the word "FABULOUS", when describing the Rangers first period. He'd be correct!
Of note, prior to the second period starting, the masked Gingras interviewed the unmasked Zac Jones, which really, wasn't much of anything. Rather than asking Jones a great question, such as, "what made you change your mind?", this brief interview was mostly fluff, where Jones pretty much said he was thankful to be here, looking forward to playing, and blah blah blah.
With the Devils winning the opening draw of the period, Sam and Joe continued to hype up the Devils, rather than relishing in their demise.
K'Andre Miller, who had another up-and-down game, would force a turnover before turning the puck over himself. Right after, Blackwood would deny Buchnevich, followed by Mika breaking up a Devils two vs one chance. To make sure everyone in the building knew he was struggling, Kreider than loused up a breakaway.
After the Devils hit a post, Sam and Joe started rambling on about Bobby Holik and for whatever reason.
About five minutes into this period, Igor made a rare save, meaning that he didn't have a lot of work at this point in this game or at all in general.
At the 5:32 mark of the period, the Rangers got their first power-play of the game, after McLeod slashed Mika. The less said about this Rangers power-play, the better.
After the Devils got their kill, Blackwood would deny Fox after a point-blank blast. This was a good "rare" save for Blackwood.
With 8:42 remaining in the period, Micheletti randomly blurted out, "if you fool around with my partner, you have to deal with me." That sounds like something Micheletti would say at some swingers party at the Ramrod. Of note, I think Micheletti was talking about Fox and Lindgren here. To be honest, while I heard Micheletti say this weird quote, I was distracted by the Islanders/Bruins game that I had on my second TV. (More on that game at the end of this blog.)

With 7:09 remaining in the period, the Rangers got a "puck-luck" goal, which was created by Colin Blackwell. On this goal, Blackwell took a shot that went off the side of the net. Thinking the Devils would grab the puck, Blackwell retreated, in order to play defense. Instead, Ryan Strome got the puck, and Strome fed Panarin with a short cross-ice pass, as the Devils left Blackwood hung out to dry. 4-0, GOOD GUYS. The rout was on.
Worth mentioning, with five minutes to go in this second period (35 minutes of game time) the Devils only had 9 shots on goal.
After Panarin's goal, Blackwood would make his best save of the game here, stopping a streaking Kevin Rooney. Then, on the next possession, the Devils hit the post for the third time in this game.
With 3:29 remaining, the Rangers would get another power-play, this time after Hughes tripped Mika who was gunning for Blackwell's net. Of note, Mika drew two penalties tonight.
This Rangers power-play was better than the first one, but alas, nothing doing, aside from Kreider flubbing up after a perfect pass made by Panarin.
Come the final horn of the period, the Rangers remained up 4-0. All that was left was to do was to close out and get Igor that shut-out!
---
I know that DQ and Panarin both said in their post-game interviews that they weren't happy about this period, but at the end of the day, the Rangers did their job here.
It was at the start of this period, where DQ flip-flopped his lines, by exchanging Kravtsov and Kreider. I was conflicted on this one, but I guess it was the right decision. I was conflicted because the Rangers were playing well, even if Kreider wasn't. As someone rooting for the CZAR IGOR shut-out at this time, I didn't want to see anything that could break this NYET-NYET up. That said, this is a team game and not an individual game, so DQ's decision here was correct.
After Bill Pidto used the word "shut-out" in his "150 Seconds" segment, Sam made sure to pile on, in what felt like an attempt to jinx CZAR IGOR. I've done this rant numerous times before, but I don't understand the home network crew breaking the unspoken rules of sports and on a regular basis, as these guys often do.
With Kravtsov on the first line, PK Subban blocked one of his shots, which may have denied Kravstov of his first NHL goal. What came later was most definitely a denial.
After Severson missed a wide-open net (the Devils shooting miscues helped out CZAR Igor's no-no tonight), Strome failed to score a goal while on an odd-man rush.
DQ would continue to tinker with his lines, eventually settling on a weird line of Howden/Chytil/Kreider. This was the first time we've seen this trio on the ice at the same time this season.
After Kakko failed to shoot while wide-open, he'd get a second chance, where he was hooked, but no call.
In what was a fast-moving and not that many whistles third period, with just over 11 minutes left to play, K'Andre Miller broke up a Devils odd-man rush, by diving on the ice and using his stick to get the puck to trickle to the right of CZAR IGOR. Another fortunate bounce for the Rangers here, as this puck very easily could've slid by Igor.
With 9:48 remaining in regulation and after forcing a Devils turnover in the Rangers d-zone, Kravtsov marched up the ice, took a pass and sniped one past Blackwood. However, as the Rangers trainer was taping up the puck, as this was Kravtsov's first goal, (Adam Herman reported that DeAngelo stole this puck!) Devils head coach Lindy Ruff challenged this goal, as the end result of the Rangers being offside.
Ruff would win this challenge, but I thought the way that Kravtsov handled this was perfect. (Of note, Kravtsov's last name was spelled correctly on the back of his Liberty jersey tonight!)
Vitaly Kravtsov gets his first NHL goal called offsides 😒

You'll get another soon my man pic.twitter.com/QZGN4aoGPH

— Rangers on MSG (@RangersMSGN) April 16, 2021
Truth be told, Mika was offside. However, let me explain everything that went down here with some bullet-points and thoughts:
— I wonder had Kravtsov had a relationship with Ruff/had played under Ruff last season, if Ruff would've challenged this goal in a 4-0 game late into the third period, while knowing that this was Kravtsov's first goal.
— You would have to think that Ruff had clear-cut evidence (which there was) to even challenge this goal in the first place, because had Ruff's challenge failed, the Rangers would've received a delay of game power-play.
— With the game at 4-0, I'm surprised Ruff delayed the length of this game with this challenge, as you figure he'd just want to get the hell out of M$G and as fast as possible.
— At the end of the day, Ruff has to be responsible to his goaltender, and after the Devils had already given Blackwood a hard night at the office, it was Ruff's duty to get this fifth goal allowed erased from Blackwood's box score.
That said, I hate these offside reviews, as 99% of the time, they have nothing to do with the goal that was scored. And as I always say, had this rule existed back in the day, would Gretzky have all the goals and points that he finished up his career with? I don't think so!
As Kravtsov laughed on the bench and jokingly said the word "boo", we had 9:52 remaining, where outside of Igor getting his shut-out, you wanted the Rangers to run up the score on Ruff and these Devils. That wouldn't happen, but there's always this weekend!
The Rangers would continue to skate out this frame, that is until with 4:30 remaining in regulation; when Chris Kreider reared in his ugly ahead again, this time by taking an interference penalty while the puck was deep into the Devils zone. Of note, I don't think you'd see this call in a playoff game, but up 4-0 and already past the FOXWOODS FINAL FIVE mark of the game, why even risk it? Taking an offensive zone penalty here is inexcusable, any way you slice it. The M$GN camera crew even caught DQ shaking his head on the bench after this call.
Igor and the Rangers would get more luck during this Devils PP, as Sharongovich had a stick break as he went for a slap shot on a vacated net by Igor. Had Sharongovich got all of this puck, this Kreider penalty would've ruined Igor's shut-out.
Eventually, the Rangers would get their kill. Down by four goals, the Devils didn't pull Blackwood. As M$G once again chanted "IGOR", the clock rolled down to triple zeroes and CZAR IGOR got his second consecutive shut-out. More importantly, the Rangers had won.
---
As mentioned previously, there's no point worrying about the Flyers. The Rangers need to handle their own business and hope for the Bruins to drop some games.
Tonight was a "burned" night for the Rangers, meaning that they kept pace in the standings, as both the Bruins and Flyers won tonight. With only 13 games remaining, time is running out and every time Boston wins, it diminishes the Rangers chances of making the playoffs. This is all stuff I've talked about already.
The Bruins still have two games in hand on the Rangers, but on Friday night, they'll take on the Islanders, a team they just beat for the first time this season on Thursday. Yes, it sucks having to root for the Islanders, but look at it as rooting for the Rangers to make the playoffs.
Lastly, while on tonight's 4-0 win, is this stat/graphic, which was provided by the M$GN:
Of note, the M$GN erred here, as the Flyers didn't enter the league until 1967. The legendary and Hall of Fame Gumper accomplished this feat against Boston. And yes, Gump Worsley is a featured player in my upcoming "New York Rangers Rink of Honor" book, a book which is pretty much done, but needs to go through the editing process. (I don't think this book will be 100% complete and ready until the late summer/early fall, as I want to make sure this project is as perfect as possible.)
In other news, this past Wednesday night, "The Blueshirt Underground Show" returned. You can watch and listen to their award winning podcast here:
If you haven't already, subscribe to this blog for the next update:
---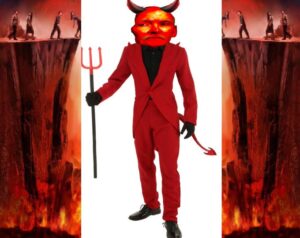 I'll be back on Saturday, looking at "Game 3" of this four-game set. How about a third shut-out for Igor!?!?!
Stay FABULOUS my friends.
Until then, and as always here, thanks for reading and…
LET'S GO RANGERS!
Sean McCaffrey
BULLSMC@aol.com
@NYCTHEMIC on Tweeter