Greetings and salutations everyone and welcome to another blog here on BlueCollarBlueShirts.com. This blog will be a short one today, as I just wanted to post something about Guy Lafleur. In addition, I have an Andrew Copp injury update for you too.
The legendary Hall of Famer, Guy Lafleur, passed away during the early hours of Friday, April 22nd. Lafleur, who was born on Sept. 20, 1951, in Thurso, Quebec, was only seventy years old.
Prior to passing away, Lafleur had been battling cancer during the last three years. In his final weeks, he was moved to hospice care, where on Tuesday of this week, it was reported that his passing was just a matter of time.
I've written a lot about Lafleur in the past, where on October 20th, 2020 (during the pandemic), I recapped and reviewed Guy Lafleur's best game as a New York Ranger, a contest which took place on February 27th, 1989 between the Rangers and the Kings.
To read that blog, click the link below:

---
There is no way that I can thoroughly recount Lafleur's amazing career on this site.
While Lafleur's time with the Rangers is only a minor footnote of his career; his time in New York took place during a wacky season, where once complete, the off-season that followed then brought a lot of new faces and change to the organization.
This was the season when then general manager, Phil Esposito, fired head coach Michel Bergeron with just two games remaining during the 1988-89 campaign. Come the playoffs, and with Esposito now behind the bench – the Rangers were swept in the first round by Mario Lemieux's Pittsburgh Penguins.
Soon thereafter, Phil Esposito was out of a job. The Neil Smith era would begin.
(This also ended Esposito's fifteen year association with the Rangers, where the Hall of Famer, and still to this day, is the only man to do it all with the Rangers – as he played for the team, coached the team, was a team broadcaster, and lastly, was then named as the team's general manager. This firing also led to Phil Esposito founding the Tampa Bay Lightning.)
And no joke, my second book, which I'm still working on, spends nearly 500 pages on Phil Esposito and this 1988-89 season alone. That's why I'm going to have to release that book as a volume set!
It should also be mentioned here, in the event that you didn't know this already – Lafleur was inducted into the Hockey Hall of Fame in 1988. Having previously retired, Lafleur was already a Hall of Famer before he ever signed with the Rangers.
(Ironically, and I swear, I'm done talking about my book writing for the rest of this blog, as I talk about this trade in-depth during it – when Lafleur left the Rangers, the Blueshirts received compensation from the Quebec Nordiques, in the form of a fifth-round draft pick of the 1990 NHL Entry Draft. Who did that player turn out to be? Another Hall of Famer, Sergei Zubov. You may have heard about him before!)
Currently, there are about 97667896698768 tributes and stories out there about Lafleur's death – and as there ought to be.
NHL.com has a nice tribute and recap of Lafleur's career, which you can read here: https://www.nhl.com/news/guy-lafleur-dead/c-333289584
The Montreal Canadiens, and as you'd expect, have wall-to-wall coverage of Lafleur's passing, with many statements, video tributes and commentaries – and not only from the present front office and ownership, but from the esteemed Canadiens' alumni too.
From the Rangers' end of things, the team released the following statement about Lafleur:
It's been a tough calendar year for the NHL alumni, where the province of Quebec has been hit the hardest.
As you all know, Rod Gilbert, another Hall of Famer, born in Montreal, passed away on August 19th, 2021.
Just a week ago, the greatest Islander of them all, and another Hall of Famer too, Mike Bossy, who like Gilbert, was also born in Montreal; #22 passed away after a bout with lung cancer.
Today, the hockey world lost Guy Lafleur, one of the greatest players to have ever represented the iconic colors of the bleu, blanc, rouge.
There's no way that I can link you to every Lafleur tribute that's been posted; but if you're a hockey fan, you owe it to yourself to check out all of the stuff that the Montreal Canadiens are putting out. Both Sportsnet.ca and TSN.ca have in-depth coverage of this unfortunate event as well.
And if you don't know the story already (I've written about it nearly 97867896767689 times on this site in the past), take some time out and read about how Sam Pollock, then the general manager of the Canadiens, pulled off one of the greatest heists in all of NHL history, if not the greatest, when he was able to weasel (and manipulate) his way into landing the #1 overall pick of the 1971 NHL Entry Draft, a draft pick that turned into Guy Lafleur.
In any event, RIP to Guy Lafleur, aka "The Flower" and as "Le Démon Blond."
I know many members of the NHL alumni read this site, so I'd also like to send my condolences to them, and to anyone else who knew Lafleur.
---
To switch gears here, and in an attempt to lighten the mood; as noted during last night's blog, I attended the Rangers vs Islanders game at the IBS Arena on Thursday night.
On Friday morning, I went back and watched the M$GN television broadcast of this game. The best thing about the broadcast? NO SIEVE VAGISTAT, who supposedly was in Utah for an unexplained reason, a reason that doesn't concern me.
I was just happy to see Dave Maloney behind the desk, a former Rangers captain that is infinitely better than Vagistat – not only as a player, but as an analyst too. I won't get into all of this again, but I rather hear from a Rangers legend, than hear from Sieve Vagistat – the former Islander with the 46 career games under his belt.
I don't want to bring anyone down here, but to add to what I said last night – some of what I thought from a live perspective proved true once watching the game back.
If there was any "negative" play from the Rangers' 6-3 win, I thought it was this one:
Lafreniere, Trouba, Miller and Goodrow all step up. What's Chytil doing? I know being physical isn't his game, but this looked worse on tv than it did live. Conversely – Lafreniere wants and brings the smoke! #nyr #isles pic.twitter.com/DXsH0ubNHa

— BlueCollarBlueShirts (@NYCTheMiC) April 22, 2022
---
It's not my intent to kick around Filip Chytil on this site, a Chytil who once again is injured and "day-to-day" (more on that to come); but here he is, once again, skating away, rather than defending his teammates.
This guy is going to get a huge wake-up call once the playoffs begin or he's just not going to play at all.
If he doesn't get hurt for the 9786789689696th time of his career during the postseason, the physicality that playoff hockey presents may overwhelm him.
While I will always "TRUST IN TURK;" needless to say, Chytil is going to have toughen up or these playoff teams are going to mow him over.
If there was anything that "bothered" me, where really, I'm not bothered because I'm used to it by now; it were Sam Rosen and Joe Micheletti, two men who were the biggest Islander fans inside of the IBS Arena on Thursday night.
---
Let me set the stage for you.
After watching the Rangers kick the shit out of the Islanders, I was on a good "Blueshirt High." Once returning home, I used that high to power out last night's blog.
Despite not wrapping up at somewhere near 3:00AM; I was still pumped up. To wind down, I decided to watch the television broadcast that I DVR'd. (Yep, I have no life!)
So here I am, jazzed up and pounding my chest like King Kong in the wee hours of the morning, only to hear Sam and Joe open up the broadcast by fellating the Islanders.
"OH JOE, ZEDNO CHARA JOE, HE HAS A BIG SCHLONG JOE AT 84 YEARS OLD JOE!"
"SAM, BROCK NELSON IS ABSOLUTELY FABULOUS, JUST FABULOUS."
"OH JOE, COVID-19 JOE, IT HURT OUR BELOVED ISLANDERS JOE, THE TEAM WHO YOU ALSO CALL ON OUR M$G NETWORKS JOE!"
"SAM, THE ISLANDERS STARTED THEIR SEASON ON A 49 GAME ROAD-TRIP. IT WASN'T FABULOUS SAM."
Not mentioned once during any of this (where if you can't tell, I'm exaggerating a bit too), was how Isles' general manager Lou Lamoriello did nothing during the off-season, except age his team by adding Chara to the mix.
(Also not mentioned? The fact that it took seven games for the Islanders to finally win a game on home ice.)
Why did the Islanders fail during the past two seasons? No one could score during the playoffs. Heck, prior to the 2020 bubble, even the top guns on the Isles, Barzal, Lee and Nelson, weren't scoring.
And what happened during the last Islanders' playoff game, Game 7 of the 2021 Eastern Conference Final? They got shut-out, 1-0, after a short-handed goal allowed to Yanni Gourde.
Of course, Sam and Joe had every excuse in the book for the Islanders, but nothing about how Lamoriello did nothing to address his team's concerns during the summer. In addition, Lamoriello stayed idle at the NHL Trade Deadline.
I only bring this up, because this has gone on all season, whenever the Rangers play the Islanders.
The Islanders, our number one rival, and instead of Sam and Joe pumping the tires of our beloved Blueshirts; instead, we have our hometown announcers pretty much pulling down their pants and saying, "take me Sparky."
Another thing that perturbed me? Something that I've talked about incessantly on this site – Sam and Micheletti-head blurting out the word "shutout" during games, where at this point – it feels like they are trying to will the other team into a goal.
After talking about the shutout that Georgiev had going on; just 37 seconds later, the Islanders scored. These two jinxes, the biggest mushes in all of Rangerstown, USA, had struck again.
And yep – I had to get this out of my system, but before changing topics, here's Sam Rosen from Thursday night, who once again mixed up early 1980s Ranger Cam Connor with the 2022 Jets' Kyle Connor:
Wow Sam somehow mistakes Kyle Connor for @CamConnorNHL again, incredible lol #nyr pic.twitter.com/d0rltpBCm2

— BlueCollarBlueShirts (@NYCTheMiC) April 22, 2022
OH JOE!
---
At the end of last night's blog, I wrote the following:
Currently, the Rangers are scheduled to practice on Friday morning, prior to traveling to Boston for Saturday's game with the Bruins.

Should the practice go off (the Rangers have previously canceled practices this season), that's where we'll get more information regarding Copp's ailment.
Come Friday at high noon, the Rangers practice turned into an optional skate.
After the optional practice, head coach Gerard Gallant met with the media, where he talked about all of the new developments and injuries:
---
Gerard Gallant confirmed what we all thought – both Filip Chytil (hurt again after a crosscheck) and Andrew Copp (ankle, after being pinned to the boards by Casey Cizikas) are now "day-to-day."
Gallant said that both players would most likely miss Saturday's late matinee with the Bruins. Of course, this just means that the Rangers will continue to employ their "NEXT MAN UP" policy, where most likely, we'll see Greg McKegg and Johnny Brodzinski back in the line-up.
Gallant also said what we all know – it's all about the playoffs, and if guys need time off, they'll get it now. First-place is nice, but the playoffs are the main objective here.
Gallant also reiterated that he thought that we'll see Kaapo Kakko play another regular season game, prior to the commencement of the postseason.
I know that many are already screaming about the Copp and Chytil injuries, but even if Gallant would refer to a vasectomy as a "day-to-day" operation; I'm more inclined to go with what the head coach says, rather than what a "gloom-and-doomer" has to say.
---
Ryan Reaves, my pick for the 2022 John Halligan "Good Guy" Award, also spoke to the media on Friday.
Here's #75, who like many of the Rangers who skated during the optional practice, was wearing a $40 Chris Kreider "50" shirt – where I'm surprised that Fanatics are "only" charging $40 for this t-shirt, rather than a "commemorative" price of $50:
---
Ryan Reaves, the oldest player on the squad, was once again in a good mood and provided an entertaining interview.
Reaves started the interview talking about his "CK50" shirt, where he made an adjustment and put his pointer finger above the zero, to signify Kreider's 51st goal.
Reaves kept the comedy going, where he said he felt like he had to score a goal last night, since his teammate has scored more goals in one season than he has scored during his entire career. This was pretty funny. This comment also popped the media too.
Reaves said Kreider's accomplishments aren't only the makings of a great season, but for some guys – an entire career.
Reaves was happy about the Rangers earning home ice for the first round of the playoffs.
Of note, Gallant said that he only cared about home ice for a potential Game 7 of a series, as he's coached teams that have won first games of a series on the road, wins that then gave his previous teams momentum. Makes sense, but like Reaves – I'd prefer home ice too!
Reaves said that he felt like the Rangers were in "playoff mode," and that he was looking forward to playing Boston – a possible first round opponent for the Blueshirts.
"The Grim Reaver" said it was important to play well and strong during these final four games, as no team wants to limp into the postseason.
Reaves also said that you can't play the game while worrying about injuries. #75 said that while injuries will happen, you can't play timid either.
On the playoff format, #75 said that he'd rather the NHL go back to a 1-8 format, rather than the current system of today. He's not the only one. For what it's worth, this was an honest answer, and an answer that doesn't go in line with what the NHL is doing today.
Reaves then talked about how big the intensity levels reach during the playoffs, and how one little mistake can turn into a game winning goal the other way.
The eldest Ranger then preached how everyone needs to contribute and play to their roles.
Reaves also said that he enjoys playing with Dryden Hunt and Kevin Rooney, two linemates of his that could be the Rangers' fourth line come the playoffs; pending on the status of Tyler Motte – who may or may not be back for the first round. (Reaves didn't bring up Motte, I'm just saying this.)
---
That about does it for today. Bring on the Bruins.
PLUGS TIME!
---
My first plug of tonight's blog – the mandatory plug for my book, "The New York Rangers Rink of Honor and the Rafters of Madison Square Garden".
As mentioned previously, the book is now available in hardcover, in paperback and in Kindle formats. To purchase a copy of the book, visit this link:
https://www.amazon.com/Rangers-Rafters-Madison-Square-Garden-ebook/dp/B09CM5N2WD
For those still looking for signed paperback versions of the book, I have re-ordered more copies. I now have a few signed copies for sale at $25 a pop (includes shipping price) through me directly. Here is all the information on that:
---
Here are my last few blogs, in case you missed them: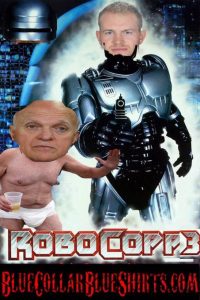 ---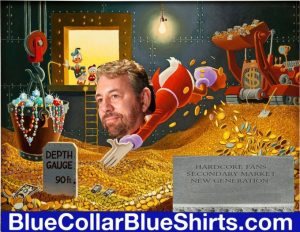 ---
---
If you haven't already, subscribe to this blog for the next update:
---
Up next: the final road game of the year, an Original Six match-up between the Rangers and Bruins. This game could also be a first round preview, based on how these two teams finish in the standings.
Of note – the game, which has a puck drop of 3PM, will air on ABC.
As always here, thanks for reading and…
LET'S GO RANGERS!
Sean McCaffrey
BULLSMC@aol.com