Greetings and salutations everyone and welcome to another blog here on BlueCollarBlueShirts.com. What had all the makings of becoming a "Super Saturday" turned into anything but that. Let me explain myself.
Around 2:50PM EST, the dopey Devils were in action, where they were up 2-0 against the first-place Carolina Hurricanes, and with just 4:36 remaining in regulation. Up I-95, in Boston, the Rangers were awaiting their scheduled 3PM game with the Bruins.
All the dumbass Devils had to do was close out. They didn't.
After former Ranger Brady Skjei scored a fluke goal with 4:36 remaining of the third period; there were two members of the Rangers alumni, Jesper Fast and Tony DeAngelo, assisting on Nico Niederreiter's tying goal with just 1:56 left in regulation.
A 2-0 lead was blown in a matter of minutes.
Come the overtime, there was Tony DeAngelo again, now logging his 41st assist of the season, on Seth Jarvis' game winner.
Jarvis' goal was the third consecutive unanswered goal for Carolina, where this game-winning goal was scored at the 1:39 mark of the bonus portion of the contest.
(And oh, remember Tony DeAngelo? You know, that guy that many said was a LOCKER ROOM CANCER and needs to be BANISHED FROM THE LEAGUE for having different political opinions than his "we preach acceptance and tolerance" detractors? He picked up his 51st point of the season on Saturday – a Canes' franchise record by a defenseman. In his "prove it" season; DeAngelo has done just that, and barring anything crazy – will get PAID come the off-season.)
---
Again, I repeat: at 2:50PM EST, the Devils had a 2-0 lead over Carolina with just 4:36 of game time remaining.
By three o'clock, and just over a tad of six minutes in game-time later; the Devils had blown it. The Canes picked up their two points in the standings and were able to escape the jaws of defeat.
Instead of entering Saturday's late matinee with Boston with a chance to grasp first-place; the best the Rangers could do was continue to match and pace Carolina in the standings – a Hurricane team that owns the tie-breaker over the Blueshirts.
Just like the Devils' attempt at closing out; the Rangers didn't keep pace in the standings.
As a result of the Canes' 3-2 overtime win, and the Rangers' 3-1 loss; the team from Raleigh received some breathing room in the standings:
While of course, you wanted to see the Rangers win on Saturday in Beantown; the Blueshirts can still finish first-place in the division. They will just need some minimal outside help to do so, and from an unfriendly face to boot – the New York Islanders.
The date of April 26th, which has been circled on the calendar for some time now; will see the Rangers host the Canes at M$G. Should the Rangers win that game, and if the lowly Islanders can knock off the Canes on Sunday afternoon too – our beloved Blueshirts will then take over first-place in the division.
And let's not forget this Part I – should the Rangers not finish in first-place – it's not the end of the world either. It would just be a nice accomplishment for a team that many doubted at the start of the season.
And let's not forget this Part II – these 2021-22 New York Rangers, who many were critical of, still have a chance to snap the two franchise records of most wins and most points recorded during a single-season – records that the 2014-15 Presidents' Trophy winning Rangers currently hold.
That said, what could've been a huge sunny day in Rangerstown, USA was anything but that. However, Tuesday is another day.
More important than all of that? There should WILL be bright days ahead once we hit the playoffs. The fact that we're even talking about the Rangers flirting with first-place is a huge feather in their caps.
If there's any point that I'm trying to convey here, it's this – BIG PICTURE, BIG PICTURE and BIG PICTURE! Don't let one measly loss, a loss where the Rangers were banged-up in, derail and sour you!
LGR!
---
Head coach Gerard Gallant, someone I've routinely praised ever since he first accepted Chris Drury's job offer; made some decisions on Saturday that I didn't agree with. Of course, my opinion doesn't matter, and as mentioned repeatedly on this site – he knows the game, his team, how to prepare, and about 897678676 other things related to hockey better than I do.
(The only thing that I hold over Gallant? I know my franchise history better than he does! At least I got that going for me!)
While I'll have the full line-up and GAME REVIEW for you included below; here were a few things that I didn't think helped matters today:
(Of note – everything that you're about to read is stuff that I said on social media too, stuff which I said PRIOR to the game. In other words – no 20/20 hindsight here!)
— Playing Julien Gauthier, whose shooting percentage is lower than my blood alcohol content as I write these words. I would've rather seen JOHNNY HOCKEY instead. Perhaps Gallant wanted to get his "FRENCH CONNECTION" line going (Lafreniere on one wing, Gauthier on the other); but I've seen enough of #15 for one season.
— Playing Dryden Hunt on the second line. I would've went with Barclay Goodrow instead, as he's the much better player and has had more success with Panarin and Strome than Hunt has had this season. However, Goodrow has done a good job of helping out the younger players of this team, so maybe that's why Gallant wanted Goodrow to center the kids instead. (Of note: by the third period, Lafreniere and Hunt were flip-flopped.)
— Down 2-1 in the third period after a Mika Zibanejad power-play goal, and just prior to #93's 29th goal of the season; Lafreniere drew a penalty while the Rangers were on their man-advantage. The first power-play unit were on the ice for a while and had looked good. I thought Gallant should've taken his timeout here, in order to give his PP1 unit a breather and a second crack at it. We've seen him do this before and with great success. Instead, the PP2 unit came on the ice after Mika's goal and they couldn't do much of anything. (And again, I said this at the time, and this isn't a case of hindsight being 20/20.)
---
I do want to be clear here – this one loss doesn't deter me at all. Nor should it deter Gallant, the team or anyone else.
As noted yesterday, the Rangers, who were already without Kaapo Kakko, were going to enter this game without Andrew Copp and Filip Chytil too. In turn, Gallant had to play around with his line-up.
During the game, and now after it, this much is evident – it's been a good week for Copp's agent.
Prior to his injury during the game with the Islanders, Copp scored a natural hat trick during the first period.
Today, the Rangers, who did play hard and never threw in the towel; were obviously weakened without Copp in their line-up.
Copp's absence had a negative trickle-down effect on the line-up, where as already mentioned, you had Gauthier in, Hunt on the second line, and a lesser bottom six.
And yep, while Greg McKegg was Gallant's other option, it's not like I can blame "The Kegger" for this loss either – even if he did take a bad "too many men on the ice" penalty; a penalty which could be attributed to the fact that the Rangers didn't have their normal line-up out there.
When it comes to the game as a whole, Linus Ullmark, formerly of Buffalo and now in Boston, had a great game in his return to the net. The Rangers had a lot of good chances to crack him, but outside of the Mika PPG, they never could. Would've Copp changed things? Perhaps – but at the end of the day, you have to keep your eyes on the prize and focus on the big picture – the playoffs.
For the Rangers, and especially after the last few weeks – no injury news is good news. The Rangers got out of this game healthy and that's all that matters.
You much rather see the Rangers dinged-up a bit now, and heal during this final week, rather than seeing anyone being lost during the playoffs.
As Gallant would say during his pregame interview, which I'll have for you in just a second – he expects Kakko, Chytil and Copp back prior to the playoffs. (Motte's status is still up-in-the-air.)
For whatever reason, despite the Rangers not having their best line-up available – I saw a lot of negative reaction after this loss.
I don't understand that at all. However, some people would rather be negative, where should the Rangers knock off the Canes on Tuesday – these same people will come up with something else to cry about. I'm glad I'm not one of them!
At this time, let's get into the interviews, line-up, stats and GAME REVIEW!
---
At 1PM, two hours prior to puck drop, head coach Gerard Gallant met with the media. Here's the pregame edition of "TURK TALK":
---
Gallant, on Friday, said that it was highly unlikely that Andrew Copp and Filip Chytil would play against Boston. Come Saturday, Gallant confirmed this news and announced that Greg McKegg and Julien Gauthier would be returning to the line-up.
Gallant, and as noted on this site 789686867896786 times this season, also flip-flopped on his stance about announcing his starting goalie, where he stated that CZAR IGOR would be receiving the nod in net.
As far as anything else; Gallant, and as he always does, preached his "one game at a time" mantra and wouldn't comment about his future usage of his goaltenders during the final three games (all at M$G) of the season.
---
Here's what "The Turk" went with for this "Phil Esposito Tribute" game:
FIRST LINE: Kreider/Zibanejad/Vatrano
SECOND LINE: Panarin/Strome/Hunt
THIRD LINE: Lafreniere/Goodrow/Gauthier
FOURTH LINE: McKegg/Rooney/Reaves
Defensively, we had this:
FIRST D-PAIR: Lindgren/Fox
SECOND D-PAIR: Miller/Trouba
THIRD D-PAIR: Nemeth/Schneider
And in net, CZAR IGOR
---
BOX SCORE time.
The following information and graphics come from the new world-wide leader in NHL coverage, ESPN.com:
SCORING:
PENALTIES:
TEAM STATS:
GOALIES:
| | | | | | | | | | | |
| --- | --- | --- | --- | --- | --- | --- | --- | --- | --- | --- |
| SA | GA | SV | SV% | ESSV | PPSV | SHSV | SOSA | SOS | TOI | PIM |
| 31 | 1 | 30 | .968 | 23 | 1 | 6 | 0 | 0 | 60:00 | 2 |
| | | | | | | | | | | |
| --- | --- | --- | --- | --- | --- | --- | --- | --- | --- | --- |
| SA | GA | SV | SV% | ESSV | PPSV | SHSV | SOSA | SOS | TOI | PIM |
| 35 | 3 | 32 | .914 | 23 | 2 | 7 | 0 | 0 | 56:52 | 0 |
---
Today's game was broadcasted on ABC, the parent company of ESPN. However, and as they've been doing – the M$GN provided both pregame and post-game coverage of the contest.
For the second straight broadcast in a row, fans weren't subjected to Sieve Vagistat and his never-ending banality. Instead, we were treated to Dave Maloney, the ex-captain who is a straight-shooter and always tells it like is.
Better than that, Maloney gives us everything from a perspective of someone who played more than just 46 games – an eye-test perspective that is much more valuable than an ANALytical one.
After recapping the Rangers' injury news; John Giannone told us that David Pastrnak wouldn't be playing. A few minutes later, Giannone said Pastrnak was on the ice during warm-ups and that Pasta would be making his return after spending a lengthy time on the injured reserve.
Also returning for the Bruins was Hampus Lindholm and Linus Ullmark – of course.
Doesn't it always feel like whenever a team is battling injuries, these players magically get healthy whenever the Rangers are on the other side of the ice? And of course again – Pastrnak and Ullmark were the best Bruins on this day too.
It was just one of those days, a day that started with the Devils choking like David Carradine.
Giannone and Maloney, after showing us clips of Reaves' interview from Friday, then showered praise upon "The Breadman," and the historic season that he's currently enjoying.
On the topic of CZAR IGOR, Maloney echoed my thoughts (and probably your thoughts too) – CZAR IGOR should not only win the team's MVP award; but the Vezina too.
In a topic that would not go away, and both from the M$GN and ESPN crews; we were reminded for the 76575677685658th time that Adam Fox and Charlie McAvoy are Long Island boys, and played youth hockey together before making it to the NHL. Funny enough, that fact would play into this game.
As the Devils finished their choke-job; the M$GN broadcast wrapped up, where I was disappointed that the passing of Guy Lafleur wasn't mentioned. The M$GN had enough time to put a short video package together, but maybe they are saving it for Tuesday, when the Rangers are home.
Once the clock turned three, I turned on the ESPN broadcast – my least favorite hockey broadcasters of the league, and not because of the personalities – but because of those horrible "Epileptic Seizure Providing Network" camera angles that they always employ.
After a few words from Mark Messier, Steve Levy and Chris Chelios in-studio; we then went to roving reporter Emily Kaplan, Sean McDonough and a downstairs Ray Ferraro.
We were soon reminded on the ESPN broadcast that Adam Fox and Charlie McAvoy knew each other, but at least it wasn't as overbearing and nauseating as previous topics covered during Ranger games on the network – you know, the "TOM WILSON, TOM WILSON AND DID WE MENTION TOM WILSON YET!?!?!?" stuff, and the "SIDNEY CROSBY IS NOT PLAYING, CROSBY IS OUT, THERE'S ONE SECOND REMAINING IN THE THIRD PERIOD AND CROSBY IS OUT" jazz.
Right before puck drop, ESPN showed us a graphic of the two goalies in net, where they spelt Linus Ullmark as "Linnus Ulmarc."
GAME REVIEW time.
---
The Rangers played a strong first period, and sans for a mistake that burnt them with about thirty seconds to go; were the better team of the first twenty minutes of action.
Patrice Bergeron defeated Mika Zibanejad during the opening faceoff, which was an omen of what was to come.
As is usually the case against Boston – the Rangers were dominated at the dot.
Overall, the Bruins won 31 of the game's 50 draws, for a winning percentage of 62%. Zibanejad lost 14 of 22 draws, while Goodrow lost 10 of 13 draws. You can't blame the Rangers weakened line-up for that.
That said, despite these faceoff woes – that's not what did the Rangers in. Instead, Linus Ullmark did.
One minute into the game, Ullmark made his first save of thirty, where he denied a Hunt-to-Fox attempt.
At the three minute mark, Ryan Reaves laid a big hit on McAvoy. Oddly enough, #75, who has the third-most hits in the NHL this season, was only credited with this one hit for the entire game.
Following Reaves' big blow on McAvoy, Jacob Trouba made a great defensive play on the rat known as Brad Marchand; where "The Great 8" broke up #63's scoring opportunity.
At the five minute mark, Alexis Lafreniere, who is playing with more confidence, kept a puck alive in the Boston d-zone, as he displayed his forechecking talent to the masses.
With 13:43 to go, the Bruins still hadn't recorded a shot on goal. It was also mentioned by ESPN at this time that K'Andre Miller and Jacob Trouba lead all NHL defensemen pairs in TOI. That tells you how successful and versatile this dangerous duo have been.
It was also right around this time, where Miller, who won a puck battle near the penalty boxes, just blindly tossed a puck back into the Rangers' d-zone, where #79 knew that his partner would be there. Trouba was.
Under thirteen minutes to go, the Bruins went on a three vs one odd-man rush, but Trouba, who had a stellar game today, broke it up and didn't even allow the B's to get a SOG.
With 12:13 to go, Julian Gauthier, while behind Ullmark's net, was busted for tripping Hampus Lindholm. This penalty was questionable as Gauthier didn't do much to earn it. However, he put himself in this position and this was a bad penalty to take, considering where #15 in white was on the ice.
The Boston power-play, which finished 0-3 today, entered this game scoreless in their last thirty tries. Barclay Goodrow added to the Bruins' misery, as immediately following the faceoff of the Rangers' penalty kill; he went on a breakaway – a save for Ullmark. After that, Goodrow then prevented a Bruins' one-timer chance.
Nearly twenty seconds after the Rangers got their kill, and with 9:59 to go; Jake Debrusk high-sticked Fox in the mush. Mika and Kreider would be denied during these two minutes. Worse than that, CZAR IGOR had to come up with a few saves too.
Following the two teams trading off successful PK's, with 7:34 to go, and now back at full strength; as discussed earlier, McKegg jumped on the ice too early. Just five seconds into this second Rangers' PK, CZAR IGOR came up with a huge save on a point-blank Bergeron blast. The Rangers would then kill off the remainder of their penalty.
Now under five minutes to go, Vatrano stripped a Bruin at center ice, got the puck to Panarin, and then almost scored himself – but his spinorama shot was stopped by Ullmark.
It was during this final 5:30 where the Rangers were really motoring, were they put three elongated shifts together while in the Bruins' d-zone. Unfortunately, they couldn't get Ullmark to budge.
The best scoring chance saw Julien Gauthier, left all alone, and right in front of Ullmark, pass up a shooting opportunity on the vacated net. Instead, he forced a pass for a turnover. Ugh.
With just 34.1 seconds to go, the Bruins made the Rangers pay, as McAvoy fed the returning Pastrnak for an easy one-timer. 1-0, bad guys.
The score remained 1-0 after twenty minutes, where if it wasn't for that goal, this would've been a great road period – despite the penalties. The Rangers were even out-shooting the Bruins 12-10 at the time, although that number would soon change twenty minutes later.
---
Right before intermission, ESPN showed us this:
Cool moment pre game between Charlie McAvoy and his sister Kayla whose been interning with the Rangers this year #NYR #NHLBruins pic.twitter.com/bd0JutW3RM

— Rob Taub (@RTaub_) April 23, 2022
---
I didn't know this until today, but Kayla McAvoy, sister of Charlie, and at the age of 26, is currently working for the Rangers as their "temporary associate in the strength and training department." Keep this in mind for later.
---
Just 1:07 into the second period, Adam Fox had a shot/pass broken up. Taylor Hall then got the puck, went on a breakaway, and soon beat CZAR IGOR. 2-0, bad guys.
On the Bruins next shift; CZAR IGOR had to make a big save on Debrusk to keep the deficit at two.
With 16:32 to go, Mika and Kreider went on an odd-man rush, where Ullmark then made his best save of the game yet, when he made a swooping glove save on #93. While Zibanejad would score a PPG later on in the game; Ullmark, and to his credit, made four FABULOUS saves on the Rangers center today.
As you were just waiting for the Rangers to break out, and get one past Ullmark; the black-and-gold goalie then made another tremendous save, where he denied a Frank Vatrano one-timer with 12:32 to go.
Not to be outdone; CZAR IGOR then made two terrific back-to-back saves on Hall and Carlo.
After Miller laid a thunderous hit on the rat; with 11:14 to go, Igor's number was called again, where this time, he denied Bergeron from just six inches away.
In a play that got a lot of talk; with 10:33 remaining, Charlie McAvoy laid a clean blindside hit on Adam Fox. This riled up Dryden Hunt and Fox's teammates, as Hunt charged McAvoy. The end result saw McAvoy and Hunt take off-setting roughing minors.
At the time, I thought this McAvoy hit would get the Rangers going, but just 54 seconds later, Trouba was boxed for a blatant trip on Pastrnak.
After dealing with those perplexing ESPN cameras; the Rangers killed off all of the penalties and we soon returned to full-strength.
Once returned, and with 7:30 to go; a Panarin and Hunt two vs one odd-man rush was halted. A minute later, a Trouba bomb was stopped too. Trouba, as he did earlier in the game, would then break up a Bruins odd-man rush again.
Come the conclusion of the middle frame, the Bruins, now up 2-0, and who trailed the SOG statistic 12-10 after the first period; were now out-shooting the Rangers 28-20.
While the SOG stat doesn't tell the whole story; the Bruins had more chances – but Ullmark stopped a bunch of great shots too.
2-0, bad guys, after 40.
---
Prior to the third period beginning, I got a chuckle out of this tweet:
Fox should retaliate by making out with McAvoy's sister on the #NYR bench.

— Blue94 (@ScottEspo94) April 23, 2022
---
While that didn't happen, imagine if it did? It sure would have given ESPN something to talk about!
After Mika lost another draw; the Bruins put three shots on Igor during the first thirty seconds of the period – all saves for #31.
With 18:18 to go, Ullmark, who was trying to get a puck out of his zone, sailed a puck over the glass instead. Rangers power-play time.
This is where Part I: Mika Zibanejad, following a pass from Kreider, scored his PPG. 2-1, bad guys.
This is where Part II: Lafreniere drew a hooking call on Carlo, which meant that the Rangers would have a fresh two minute power-play after Mika's finish.
This where Part III: I said the following:
Carlo all over Lafreniere, as #13 does his magic towards the net, and Mika buries a pass from Kreider. 17:02 to go and #NYR back on a full two minute PP, but the PP2 unit will start. I would take a timeout here, but I guess it's too early for that.

— BlueCollarBlueShirts (@NYCTheMiC) April 23, 2022
---
Gallant didn't take his timeout, nor did the PP2 unit do much of anything neither. In fact, the Boston PK dominated here, as CZAR IGOR was immediately forced to make a "BESSIE COW" save, where he flashed the leather on a sure-fire goal out of DeBrusk.
Not scoring on this power-play was kind of deflating. In a way, this pretty much was the end of the game.
While the Rangers had chances, Ullmark stopped all of them.
If there is anything to note here, and with the Rangers trailing; this is when Gallant flip-flopped Lafreniere and Hunt.
With 10:23 to go; Trent Frederic put the game out of reach, which is another testament to how well Ullmark was playing.
Coyle blasted a shot off of Igor, and with both Gauthier and Braden Schneider helpless and behind Frederic; the B's center scored an easy rebound goal.
3-1 bad guys. Somewhat of a puck luck goal too, as the rebound on this puck-off-pads play was perfect.
Down by two again, and with under ten minutes to go; the Rangers kept on firing away, but Ullmark, like a broken record, continued to make stop after stop – including another robbery save on Zibanejad.
With 3:49 to go, Gallant pulled Igor for the extra attacker. The Rangers continued to press, but it wasn't meant to be.
3-1, bad guys, your final from Boston, in a textbook case of "move on, and win the next one."
---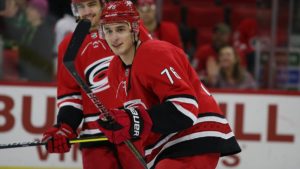 The Rangers have played so well this season, and considering the line-up that Gallant was forced to use today – you can forget about this game. I know that's what I'm doing!
Shake this off and enjoy the rest of your weekend.
PLUGS TIME!
---
My first plug of tonight's blog – the mandatory plug for my book, "The New York Rangers Rink of Honor and the Rafters of Madison Square Garden".
As mentioned previously, the book is now available in hardcover, in paperback and in Kindle formats. To purchase a copy of the book, visit this link:
https://www.amazon.com/Rangers-Rafters-Madison-Square-Garden-ebook/dp/B09CM5N2WD
For those still looking for signed paperback versions of the book, I have re-ordered more copies. I now have a few signed copies for sale at $25 a pop (includes shipping price) through me directly. Here is all the information on that:
---
Here are my last few blogs, in case you missed them:
---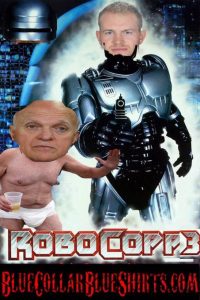 ---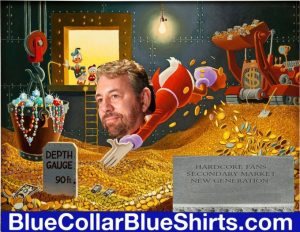 ---
---
If you haven't already, subscribe to this blog for the next update:
---
Up next: the big one. Rangers vs Canes, Tuesday night, at M$G.
As always here, thanks for reading and…
LET'S GO RANGERS!
Sean McCaffrey
BULLSMC@aol.com