"I thought were were a little bit more opportunistic and I didn't think there was a big dip in our game. A little bit [drop off in play] in the second period and obviously the 5 on 3 kill was huge and getting that third goal put us in a different mindset." – David Quinn, on 4/23/21, moments after the Rangers 4-1 win over the Flyers. As DQ alluded to here, I thought the Rangers 5 x 3 penalty kill was the turning point of this game.
---
"Very tempting, these guys have done a good job. As we've touched on, I really like the direction that Laffy's game is going. I think he is doing a really good job in a lot of ways; his wall play is a lot better, just love a lot of the things he's doing on top of it. It was nice to see him get rewarded statistically.
Kravy has been really good since he got here. He's played a lot of pro hockey in the last two years, so he's a little bit stronger, his wall play is really good, he's really smart and he's responsible defensively. There is a lot to like about his game right now and it's good to see these guys take advantage of the opportunity in front of them." – DQ, one last time on 4/23/21, when talking about Alexis Lafreniere and Vitali Kravtsov, two lottery picks who got top six minutes tonight.
---
Greetings and salutations everyone and welcome to another blog here on BlueCollarBlueShirts.com. Well that was better, even if this win does come off as a "consolation prize." Or at the very least, that's my impression after this victory tonight.
I fully admit up front here, I am still salty after that Islanders loss from Tuesday. I just can't get it out of my head. Had the Rangers won that game, who knows? Instead, even with the 3% chance or whatever the Rangers exact odds are at making the playoffs right now; I still have all of the "what if's?" rattling around my dome. While I knew that the playoffs were a long-shot going into this season, I truly believe the Rangers could've been a playoff team this season. As you know by now, I've been hoping for the playoffs all season.
And to double-down on the "Debbie Downer" stuff here, let's face it – this win wasn't really that impressive. When you break it all down, at the end of the day, Alexandar Georgiev carried the Rangers against a team starting a third string goaltender and against a roster featuring many rookies and AHLer's on it. For whatever reason, both Sam Rosen and Joe Micheletti were raving about the great Rangers defensive game throughout the duration of the broadcast, where really, none of that was true. The best defensive performance of the game was the showing that Georgiev put on while in net, where of his 26 saves, I thought at least half of them were game-changers.
That said, a win is a win, and that's all you can ask for. There were indeed some positive takeaways at the end of this game, but really, for a team that has personified the word "inconsistent" all season long, and for a team that usually finds new ways to lose – it's just tough to get your hopes for the playoffs up right now, even if Boston lost tonight.
Let's get the standings update out of the way here. After the Rangers win, I saw many people on social media do the "well if this, this, this, this, this and this happens, and if that, that, that, that and that happens, then the Rangers have a shot at the playoffs."
I am not a dream-crusher or a hope-killer. If anyone's been beating the playoff drum all season, it's been me on this site. If you're still clinging onto the hopes of the playoffs, more power to you. I won't stand in your way and I support your diehard devotion. However, even with Boston losing tonight, I just don't see the Rangers getting it done. I know many fans ride highs after wins, and get into "WE WANT THE CUP" mode; but really, would it shock you if the Rangers split their upcoming two-game set with the Buffalo Sabres, as the Rangers just did with these anemic Flyers of Philly? In addition, I just don't see the Bruins having some sort of epic failure down the stretch, even if I'm rooting for it.
Wow, talk about being Mr. Negative after a win! Again, my balls are still healing after that kick to the nuts that the Islanders gave the Rangers on Tuesday; but for now, I'll throw on the ice pack and change my tune!
In a game that I thought was a "Band-Aid" victory for the Rangers, the Rangers stopped the bleeding and ended their two-game losing streak on Friday night. Not only was this great for the Rangers, this was also great in general, as this was the "Garden of Dreams" fundraiser night, where many unprivileged children were in the arena. While you always want to see the Rangers win, it's even better when they win on this night. Those kids have been through enough already – they don't need to see their favorite hockey team take an ass-kicking too.
When it comes to the good things that came out of tonight's win and aside from Alexandar Georgiev, those things were:
— Kreider scored a power-play goal, a much needed goal for him.
— Alexis Lafreniere may have had his best game yet, where he picked up both a goal and an assist. Just based on the way he was playing and was talking after the game, you can see his confidence level rising.
— Filip Chytil, who has been up-and-down all season, got a puck-luck "excuse me" goal, which came after previously failing on a breakaway. He needed a goal here too.
— Zac Jones, in game two of his career, wasn't noticeable and that's a compliment. What I mean here, is that he didn't look lost and did his job.
— Fox picked up another point. At the very least, he should be a Norris Trophy candidate, even if he won't win it.
— The Rangers, as a team, rebounded after another bad loss. As a result, the Rangers, in their last ten games following a loss, the Rangers have won eight of them.
— While both Mika Zibanejad and Artemi Panarin constantly shot pucks at the boards tonight, and as if the boards disrespected their mothers; these two fat cats picked up two assists each. However, when talking about Mika's game tonight, his best work was on the Rangers penalty kill, especially on the 5 x 3 penalty kill, where both Georgiev and Mika were, in a word, FABULOUS!
As I've said 786764266 times on this site, if you can't score a PPG while on a 5 x 3 power-play, you don't deserve to win. The Rangers made sure the Flyers didn't get a PPG and more importantly, made sure the Flyers didn't win either.
I need to speed through this blog tonight, as I got an important engagement tomorrow morning – my nieces' soccer games, games where those teams always give a consistent effort! I'm also going to need to sandwich in a nap sometime tomorrow, as there's a huge UFC PPV on Saturday night as well. Priorities!
Let's get all the news and notes out of the way first and jump right into it.
However, up first, and of course – the PLUGS segment.
Here are my last few blogs in case you missed them:
---
---
---
I know I have lightly touched on this topic in the past on this site and recently, have gone overboard on social media on this topic as well! Let me just "get my shit in" here, and I'll quickly move on!
As you may have heard, and as you may have suspected –  the John Tortorella Era in Columbus looks like it's coming to an end. While nothing is official yet, the word from the Columbus Blue Jacket beat writers is that the franchise will look for a new coach during this upcoming off-season. Again, nothing official here, but that's the talk out of Columbus right now.
Let me preface the following with this – as I've been saying all season, I'm not in the "FIRE DQ" crew. I'm as far away from those people as humanly possible. In addition, even if the Rangers could land a Scotty Bowman in his prime right now, I don't think the Rangers would fire David Quinn during this upcoming off-season.
To go even further here, even if the Rangers lose their final eight games of the season, I think DQ's job is safe. At the end of the day, too much has happened this season, where many things weren't DQ's fault. While you can blame DQ for some things, he's not the reason why the Rangers aren't a playoff team right now. Plus, while the organization would've liked to make the playoffs, making the playoffs this season was never going to determine DQ's fate. That said, if the Rangers don't make the playoffs next season, then I can see Jeff Gorton and John Davidson having discussions about a new head coach. However, for right now, I 100% believe DQ will be back next season, end of the story.
Of course, as someone who loves the game within the game, the drama, the stories and the fireworks, I wouldn't mind if DQ was fired this off-season, if that meant the return of the man known as JOHN TORTORELLA!
Listen, I'm fully aware that there are probably a 1000 different reasons why Tortorella wouldn't be tasked to take over the Rangers, even in the unlikely event that DQ resigns from the team. In other words, don't go bonkers about what I'm about to say next, as I'm just playing "fantasy booker" here.
That said, I would love to see Torts take over this team and for many reasons. And not for nothing, my reasoning for wanting to see Torts back behind the bench at M$G, kind of goes together with many of the criticisms you guys have about DQ.
Let me explain.
Often, I have many of you griping, and have seen others on social media, cry about the contract of Chris Kreider. In the effort of full disclosure here, I was all for that re-signing and openly campaigned for that re-signing last season. Of course, had the Rangers known they'd win the draft lottery and how that pesky pandemic would follow the Kreider re-signing, I don't think the Rangers would've re-signed Kreider. Again, let me be clear here – the Rangers didn't know their future, the future of the salary cap, nor did they know the future of the world. At the time, re-signing Kreider was the right move, at least in my opinion.
At the present moment, with Kreider possessing a huge contract, where in Year One, he's not living up to; if you want Kreider off of this team, or at the very least, waive his NMC – hiring Torts would help facilitate that. While of course, any relationship can always be repaired, there's no love lost between Torts and Kreider. Must I remind you of Kreider's first career hat-trick, which he scored against Tortorella's Vancouver Canucks, in Tortorella's return to M$G? While I'm not saying that these two are the Hatfield's and the McCoy's here, we all know that these two haven't gotten along in the past.
And who knows, at this stage of the game, maybe Kreider, as a veteran, would embrace Tortorella's style of hockey? One thing you often hear from players who previously played under Torts is this – "I hated playing for him at the time, but now looking back at it, he knew what he was doing." The last ex-player I heard say that, was Dan Girardi, on an episode of "The Block Party" podcast.
---
I know one argument, from the people who won't agree with me here, will be Torts being the coach to not only coach the kids, but to take the Rangers to the next level. To that I say, talk to Vinny Lecavalier, Brad Richards and Martin St. Louis. Hell, I know how his Rangers career turned out, but you can also add Dan Boyle here too.
At the turn of the century, when Tortorella took over the Lightning team, he had many young players on his roster, including an undrafted and unproven Martin St. Louis. At the helm, Torts grew his young kids and along with added veteran help in Year Three; Torts and the Tampa Bay Lightning formed a solid core and would eventually go on to win the Stanley Cup in 2004. Could "Lightning strike twice?" (And yes, Pardon Me Joe for that bad pun!)
While I know that many people envision Torts as some evil taskmaster, a taskmaster that rivals a sadistic nun from the 1950's; Torts has proven that he can get the most out of his kids. More importantly, Torts has shown that he can win a Stanley Cup too.
---
Some critics will say, "TORTS HASN'T DONE ANYTHING SINCE WINNING THE CUP IN TAMPA!" Of course, the words "since winning the Cup", should set off alarms, as not many coaches do win the Stanley Cup. In addition, I've also heard people say, "Torts has lost his touch", which is also ridiculous. After all, in the last ten years, three goaltenders under Torts have won a Vezina Trophy, combined with many deep playoff runs along the way. And let's not forget the Jack Adams wins and nominations along the way either.
I think many people have forgot, that just two years ago, Torts was the architect of the biggest upset in the history of the Stanley Cup playoffs, when his "little engine that could" Columbus team, swept the Presidents' Trophy winning Tampa Bay Lightning right out of the playoffs. A year later, Columbus knocked off the offensive juggernaut known as the Toronto Maple Leafs.
Admittedly, while Torts has not enjoyed much playoff success with Columbus, outside of these two big series wins, Torts is also at a major disadvantage in Columbus, and for these following reasons:
— Prior to this season, Columbus was in the toughest division in the league, in the Metropolitan division. Just getting a playoff berth in that division was huge, especially with so many big market teams in the division. In addition, the Metropolitan division was also producing multiple Stanley Cup champions.
— In recent player polls, Columbus has been voted as the worst American city to play in and to live in. Only Winnipeg of Canada, was deemed worse than Columbus by the players. In turn, not only do free agents avoid signing with Columbus; but as was the case recently, players want to bolt out of the town whenever they can. Rick Nash may have been the first to get out of Columbus once he was able to, but after their huge upset series victory over the Bolts in 2019, immediately after and during that off-season, many players, including Artemi Panarin and Sergei Bobrovsky, left dodge.
— In Columbus, no matter who is the coach or general manager, those two men will always be behind the eight-ball and dealing from a point of weakness. No one wants to live there. No one wants to stay there. And come the trade deadline, even if Columbus is playing well, a player rental will always opt to go somewhere else.
That said, Torts has pulled off some miracles in Columbus, and theoretically, would only continue his legacy and winning ways, in the event that he goes elsewhere and to a more desirable city.
I know I'm going too long on this, especially considering there is a .0000000000001 chance of this happening. After all, who knows what the relationship is like between JD and Torts, where really, the buck could stop right there on this proposal.
All I'm saying is this – I wouldn't mind a Torts return, as I really think he could make the Rangers better and would do a much better job of holding his team accountable than David Quinn currently does. And heck, this potential re-hiring could also lead to the retirement of Larry Brooks too!
Real news time!
---
When it comes to the line-up that was used in tonight's victory, DQ used the same line-up from Thursday. However, unlike Thursday, where DQ didn't tinker with his forwards, DQ did tinker with his forwards in this game.
With Alexis Lafreniere already on the top line and with Kreider demoted to the third line; during the mid-way point of this game, Colin Blackwell was demoted to the fourth line, while Vitali Kravtsov was promoted to the top six. I thought both Lafreniere and Kravtsov shined in these roles, and really, I am hoping to see both Lafreniere and Kravtsov remain in these roles, come puck drop on Sunday night.
Nothing against Blackwell, but with the playoff push hopes hanging on by a thread, it's time to feed Kravtsov the minutes and put him into the best position to succeed. The way to do that is for Kravtsov to play with Panarin and Strome, rather than playing with Howden and Rooney. I don't think I'll get any push-back on that opinion!
In another similarity from Thursday night, during this game, DQ once again shook up his defensive pairs. You would need one of those Carrie Matheson cork boards from "Homeland", in order to keep track of all of the defensive pairs that were used tonight. While I'm not a fan of breaking up the Fox/Lindgren pair, I do understand what DQ is doing. That said, by splitting up your top pair, in order to help the young defensemen on this team, you open yourself up for a ton of defensive lapses. Fortunately, Georgiev covered up for everyone tonight.
Lastly, when it comes to the news, Jacob Trouba did not play tonight. There is no update on his condition.
GAMBLING SEGMENT time!
Here's what I said before the game:
Season over-under record: 19-26-2
Georgiev vs Lyon.

At this rate, these games are impossible to predict, because you never know what #nyr team will show up.

You'd think D will be stressed tonight, but game plan v what happens are different things.

I'm taking the UNDER. pic.twitter.com/4PoJrF9iXe

— BlueCollarBlueShirts (@NYCTheMiC) April 23, 2021
To quote Ric Flair here, "Woooooo", as my recent losing streak now comes to an end. With five total goals tonight, the under hit. My record now improves to 20-26-2.
Moving on.
BOX SCORE time.
The following information and graphics come from the new world-wide leader in NHL coverage, in ESPN.com.
SCORING:
PENALTIES:
GOALIES:
| | | | | | | | | | | |
| --- | --- | --- | --- | --- | --- | --- | --- | --- | --- | --- |
| SA | GA | SV | SV% | ESSV | PPSV | SHSV | SOSA | SOS | TOI | PIM |
| 27 | 1 | 26 | .963 | 24 | 0 | 2 | 0 | 0 | 60:00 | 0 |
| | | | | | | | | | | |
| --- | --- | --- | --- | --- | --- | --- | --- | --- | --- | --- |
| SA | GA | SV | SV% | ESSV | PPSV | SHSV | SOSA | SOS | TOI | PIM |
| 24 | 4 | 20 | .833 | 18 | 1 | 1 | 0 | 0 | 60:00 | 0 |
TEAM STATS:
---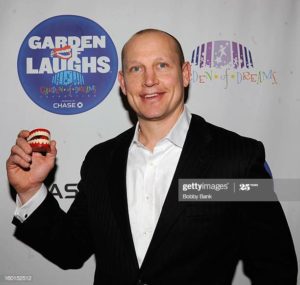 If there's one thing that the Rangers and the Madison Square Garden Networks always get right, it's their work during "Garden of Dreams" night.
Tonight was the "Garden of Dreams" fundraiser game. In turn, I'll omit my usual pregame show witty banter about Steve Vagistat, John Giannone, Sam Rosen and Joe Micheletti for one blog. After all, most of the pregame show was about this fundraiser, including a Jill Martin produced segment with Chris Kreider.
However, if there is one thing to gripe about, it's how Vagistat and Giannone promoted the wrong link for the fundraiser.
All broadcast long, these two, which is not their fault, but is the fault of whoever runs the M$GN website; told fans to go http://www.MSGNetworks.com , in order to donate. Once arriving to that website, and as was the case throughout the duration of the broadcast, you saw this:
The top three stories on the M$GN website were an ad for their gambling app, a story about the Rangers loss on Thursday night, and another ad for their gambling app. NO WHERE ON THEIR MAIN PAGE, WAS A LINK OR ANY MENTION OF THE GARDEN OF DREAMS FUNDRAISER.
Thankfully, Ranger fans weren't as idiotic as whoever runs the MSGN website; as by the end of the broadcast, Vagistat reported that they raised over $70,000 for the Garden of Dreams. However, I wonder what the EXPECTED STATS would be, had the site actually had a link or any mention of this fundraiser?
Like yours truly, many fans figured out that you could just go to the official website of either the New York Rangers or the Garden of Dreams to donate. Kudos to everyone.
I'm not looking to do a "humble brag" or "put myself over here", but I've donated during these fundraisers ever since the M$GN have been advertising them. I have researched this charity, and most of the money goes to helping people, rather than to administrative fees like other charities. I have heard several stories, from people I know in REAL LIFE, who were positively effected by the Garden of Dreams. I also think Adam Graves is a Saint, and he wouldn't be part of anything that wasn't on the up-and-up.
In a nice perk, in 2015, I actually won one of these donation raffles, where I won a signed Mats Zuccarello stick. That was pretty cool. However, while "winning" is never my intention with my donation, I have to admit to you that I really want to win one of the prizes that was being offered tonight – a voice mail from Joe Micheletti!
The Rangers and Garden of Dreams always give out prizes to random donators, as a token of their appreciation. Usually, signed sticks, pucks, jerseys and other such memorabilia are given out. Also included, is usually an in-booth meeting with Sam Rosen and Joe Micheletti, which for obvious reasons, wasn't included this year. Instead, this year, you can win a voicemail from either Sam Rosen or Joe Micheletti.
Again, while this is all about the kids and the charity work, I have to admit, as much as I'm hoping that the Rangers make the playoffs, I also hope I win this raffle and win the Joe Micheletti voicemail! To hell with a signed CZAR IGOR jersey, a signed Panarin puck or a signed puck from Kravtsov! Micheletti or bust!
My promise to you, is that if I win the Micheletti voicemail raffle, I will ask him to say the word "Fabulous", and as many times as possible, during a five-minute voicemail recording!
"OH JOE!" "FABULOUS!"
For someone trying to breeze through a manifesto, I sure am spending a lot of time talking about everything else but the game!
Let's get into the game recap/review!
---
With Georgiev in net, and with his sometimes cowardly fat cats in front of him; after a prerecorded National Anthem, the Rangers took the ice, where they would eventually put four goals past Alex Lyon.
After using the Mika line to start Thursday's game, DQ went back to the Strome line tonight, where as usual, Strome lost the opening face-off. However, this game wasn't that much of horror show for Strome at the dot tonight, as he finished this game with six wins and seven losses.
With Georgiev forced to make his first of 26 saves just 20 seconds into the period, on the Rangers first possession, Lafreniere would test Lyon. While Lyon made this save, it was just good to see Lafreniere shoot.
If there are two things that may be swept under the rug after this win, it are these two things: the Rangers continued their pass-happy ways and more times than not, wouldn't put shots on net. All of this was frustrating, considering the Flyers had a third string goaltender in net.
In the first blown scoring chance of the game, Panarin fed Blackwell down low, but Blackwell didn't shoot. I have to say, these last three games for Blackwell haven't been his best, and I was glad when DQ flip-flopped Blackwell and Kravtsov later on in the game.
Adam Fox, who should be a Norris Trophy candidate; continued to make plays that don't show up in the box score, as on the other end, he would break up a Flyers one-timer/goal scoring chance. It's a shame that Norris Trophy voters only look at offensive stats.
5:11 into the period, Brett Howden, as he's been doing lately, drew a penalty, as Kevin Hayes hooked him. Artemi Panarin, who must've came down with a case of Mika-19 during warm-ups, shot his first puck of many at the boards. It felt like Panarin must've hit the boards 8-10 times in this game, which is very unusual for him.
However, what isn't unusual for the Breadman, is the way he sets up his teammates and gets them going. Less than a minute into the power-play, and at the 6:02 mark of the period, this happened:
Kreider gets us on the board pic.twitter.com/9EqkOp1Fxn

— Rangers on MSG (@RangersMSGN) April 23, 2021
1-0, GOOD GUYS!
This was a huge goal, not only because it got Kreider going, but because the Rangers scored a PPG and took the early lead.
Of note Part I: Sam Rosen, who continues to be dizzier than a drunk sorority girl with a full of a handle of tequila in her; said Kreider deflected and tipped this puck in. This was a clear-as-day pass from Panarin, as Panarin saw Kreider camped out low in front of Lyon.
Of note Part II: Fox picked up an assist here, his 38th of the season.
45 seconds later, the Flyers scored. 1-1.
On a play where I'm still wondering how the puck went in, Oskar Lindblom skated right in front of Georgiev's net, and innocently backhanded a puck. I have no clue how this puck went in, especially considering all the heroics Georgiev would routinely perform after this goal.
It should be mentioned that Hajek/Lindgren were on for this, along with Chytil, a Chytil who seemed just as confused as anyone else watching this puck go in. I don't know, maybe Georgiev felt sympathetic for Oskar Lindblom, as Georgiev was pictured last year with an #OSKARSTRONG t-shirt. In any event, this was now a tied game, but as you know by now, this would be the first and last goal out of the "Philthy" Flyers tonight.
69 seconds after Lindblom's goal (Heh-heh Micheletti-head, you said 69), this happened:
BUCH to make it 2-1 pic.twitter.com/C6xGKEbAWW

— Rangers on MSG (@RangersMSGN) April 23, 2021
2-1, GOOD GUYS!
Talk about an out-right gift of a goal here for Captain Happy! With three frozen-in-their-tracks Flyers just watching, as if they were three horny teenagers watching a porno, Buchnevich walked a puck from the boards and right into Lyon's net. Great for the Rangers, but I have no explanation regarding what the hell the Flyers defense were doing here. I mean they just stood there, like a couple of yuppies in awe of a new vegan smoothie. That said, that's their problem and not mine!
And I know you guys might get pissed about this comment, but I don't care – watching Buchnevich and Mika make-out after every goal is disgusting. Act like you've been there before. Some of these goal celebrations rival something that you'd see out of Game 7 of the Stanley Cup.
While this goal was great, the rest of this game, that is, until there were about ten minutes or so left in the third period, would be nail-biting hockey. Of course, this statement is only applicable if you still believe that the Rangers can make the playoffs.
I don't want to press the fast-forward button too much here, but really, for the next 40 minutes or so of game time, here's how the game went: save from Georgiev, Rangers turnover, save from Georgiev, Rangers don't shoot, save from Georgiev, Rangers do the pass-pass-intercept game, save from Georgiev, Mika and Panarin scuff up the boards with rubber marks, save by Georgiev and you get the rest.
As the Rangers continued not to shoot, and as Georgiev made saves, with five minutes remaining in the period, Kravtsov and Howden would get a scoring chance. Rather than shooting or passing right away, Kravtsov hesitated a bit, before making the pass. I don't blame Kravtsov for his indecision here, because he's been here for a little over two weeks now, and has probably seen "Stone Hands" Howden miss the net about a dozen or so times on these plays.
In some luck, with Georgiev way out of his net, Voracek failed to score, while untouched.
With 2:28 remaining, Provorov was boxed for a delay of game call, after sailing a puck over the glass. The less said about this shot-less Rangers power-play the better.
As the period concluded, Rangers 2 – Scum 1.
If there was anything funny after this period, it was that Sam Rosen started going off about how Michelle Gingras was going to interview Alexis Lafreniere. Gingras wasn't in the building, as she was out sick, presumably from breathing in her own germs with that same mask she has on during every broadcast. Micheletti then had to hold Rosen by the hand and explain that Gingras wasn't there and that he'd be conducting the interview. Bless Sam's heart. You'd think someone would've told him that Gingras wasn't there during the broadcast's pre-production meeting. You'd be wrong!
---
After our regular "SECOND PERIOD, WHAT DO YOU LOOK FOR HERE JOE?" comment <a Garden of Dreams kid as my broadcast partner Sam!>, Strome lost another opening of a period face-off. He has to lead that league in that department.
Right away, with the first line now on the ice, Buchnevich flubbed a mini-breakaway, where despite Lafreniere being right there with him, the duo couldn't put a shot on goal.
If you have noticed, I haven't brought up Zac Jones yet, but about five minutes into the period, Micheletti said what I said on social media at the time – he was playing well.
After Lyon made a point-blank save on Chytil, 8:16 into the period, the Flyers would get their first SOG of the period, as Georgiev denied Voracek. After the clean save, Voracek showed some sportsmanship and tapped Georgiev on the pads. Remember when this rivalry was intense?
This second period was really a tale of two halves, as in the first half, the Rangers had multiple chances but couldn't finish. Once we surpassed the half-way mark of the period and game, the Flyers had some pep in their step, but Georgiev wasn't having it.
With 7:27 remaining in the period, Rooney and Laughton had a fist-fight, but before a victor could be determined, the refs broke it up.
The turning point of the game came with 5:05 remaining, as the Rangers, who now lead the league in this department, took another one of those "too many men on the ice" penalties. Broken Record Time – in the past, DQ has said these penalties are on him.
With 4:26 remaining in the period, just like he did last game, K'Andre Miller took another stupid penalty, this time for tripping Voracek at center ice. In turn, the Flyers, down by one goal, had 1:22 worth of a 5 x 3 power-play.
This Rangers penalty kill would stand tall here, with both Mika Zibanejad and Alexandar Georgiev coming up huge. No joke, the saves from Georgiev here and the great work out of Mika protected the one-goal lead and sucked the life out of the Flyers.
With under 30 seconds to go in the period, Kravtsov hit a post, where the sound of the puck hitting the iron was the equivalent of someone smacking a gong with a 100 foot diameter with a steel pipe. Sam called this a save.
After a crazy final five minutes of this second period, the Rangers preserved their 2-1 lead, as the horn went off, signaling the second intermission of the game. At this point, it was up to the Rangers to finish and not blow another one-goal lead in the third period of a game.
---
After another Strome face-off loss, on his first shift of the third period, Kreider would streak to the net, where Lyon made a save. After this, we went back to the Georgiev show, where he was unstoppable, making saves on point-blank shots from within his own paint and flashing the leather on everything else.
Just like Georgiev bailed out his defensemen tonight, as the period progressed, despite being open and streaking to the net, Kakko passed backwards, forcing Georgiev to come up with another monster save. Kakko is regressing, and now at 100+ games played, even despite his age, he has to be better than this, especially in a one-goal game. You'd see a ton of Kakko criticism right now in Rangerstown, had the Flyers scored here.
As the Ranger skaters were doing their best to create footage for Georgiev's agent, five minutes down, Mika took a shot that I think landed somewhere in Iowa. Sam said Mika "just missed".
With Georgiev continuing to will the Rangers to victory, with 10:36 remaining, the Rangers finally got their insurance goal:
Lafreniere makes it 3-1 🤩🤩🤩

*apologies for the delay!* pic.twitter.com/TrUJ48wgJ5

— Rangers on MSG (@RangersMSGN) April 24, 2021
3-1, GOOD GUYS, and wow, this was an impressive performance out of the #1 overall pick of the 2020 NHL Draft, as Lafreniere displayed his hands, hard work and offensive awareness, by tucking this puck into the net. GREAT, GREAT, GREAT goal, and hopefully a sign of things to come for next season.
With 9:12 remaining, Georgiev once again made another highlight reel save, stopping two shots within a foot of his goal line. The refs would have to review Georgiev's save on a rebound, because it was unbelievable that Georgiev came up with all of these denials.
As it was obvious that Georgiev was going to get the Broadway Hat and a steak dinner tonight, Georgiev, who has struggled with breakaway saves in the past, stopped Konecny on a breakaway. Immediately, JVR scored on the rebound, but both the Rangers and Georgiev got a break here, as this goal was waved off, due to goaltender's interference. I say this was a break here, because K'Andre Miller, in another boneheaded play, shoved JVR right into Georgiev, which led to this goal. With the Rangers initiating the contact and the goaltender's interference, you could argue this goal should've counted. However, I'm not arguing this way.
And while on Miller, as talked about recently on this site, I think he's just hit a rookie wall.
With under seven minutes remaining, Panarin slammed a puck at the boards, as if the puck was part of Nazarov's KGB.
With 6:20 remaining, Chytil sealed the deal, as he scored from behind the goal line, and from the boards to the right of Lyon. That's a goal Lyon wanted back, but that's his problem and not mine. 4-1, GOOD GUYS! And really, this was great for Chytil, as he previously missed on some good scoring chances during this game.
As the game worked its way to its conclusion, Georgiev continued his stellar night and with 30 or so seconds remaining, added in a solid poke-check too, putting the cherry on top of his great night.
4-1, GOOD GUYS, your final. This was a solid win for a team that needed a win. Plus, as said earlier, it's always FABULOUS when the Rangers win on Garden of Dreams night.
---
If you haven't already, subscribe to this blog for the next update:
---
I have to watch my nieces kick soccer balls! I'll return all emails and comments on Saturday night.
Back at it on Sunday night, looking at the seventh game between the WINTER CLASSIC rivals, in the Rangers and the Sabres.
UFC PICKS: Smith, Weidman, Thug Rose, Valentina and Usman. Of note, my UFC picks are much better than my NYR over-under picks!
Stay FABULOUS my friends.
Until then, and as always here, thanks for reading and…
LET'S GO RANGERS!
Sean McCaffrey
BULLSMC@aol.com
@NYCTHEMIC on Tweeter